Quick Analysis
Pros
Very easy to carry.
Has good display/lots of ports.
Can be recharged with solar panels.
Can also be recharged with car ports and wall outlets.
Cons
Some power stations provide more energy.
Ports can easily become dirty.
Nothing is worse than running out of power for your laptop, smartphone, or mini refrigerator while you're camping or stranded on your fishing boat in the middle of the lake. It's not as though there's a handy power outlet nearby you can use to recharge your devices and appliances!
But what if there was a way to bring portable power with you without having to lug a gas-guzzling generator around? Not only are gas power generators loud and difficult to move from place to place, but they're also a bit overkill for recharging modern devices or small conveniences, like a portable radio you just want to play while you're grilling over your campfire.
That's why portable power stations are much better options by and large. These mobile battery stations essentially store power that you can then distribute to your other devices or larger appliances at your whim. They're typically easier to carry from place to place and can often be recharged from bigger generators or batteries, or, like in the case of the Paxcess Rockman 200, from the sun itself.
Indeed, the Rockman 200 Portable Power Station is a useful mobile battery pack that can serve any number of purposes, from powering the lights around your campsite, to helping your TV in your RV keep running when you decide you want to stay caught up on your favorite show even while away from civilization. Let's break down all the major aspects of this portable power station so you can know whether it's really worth your time.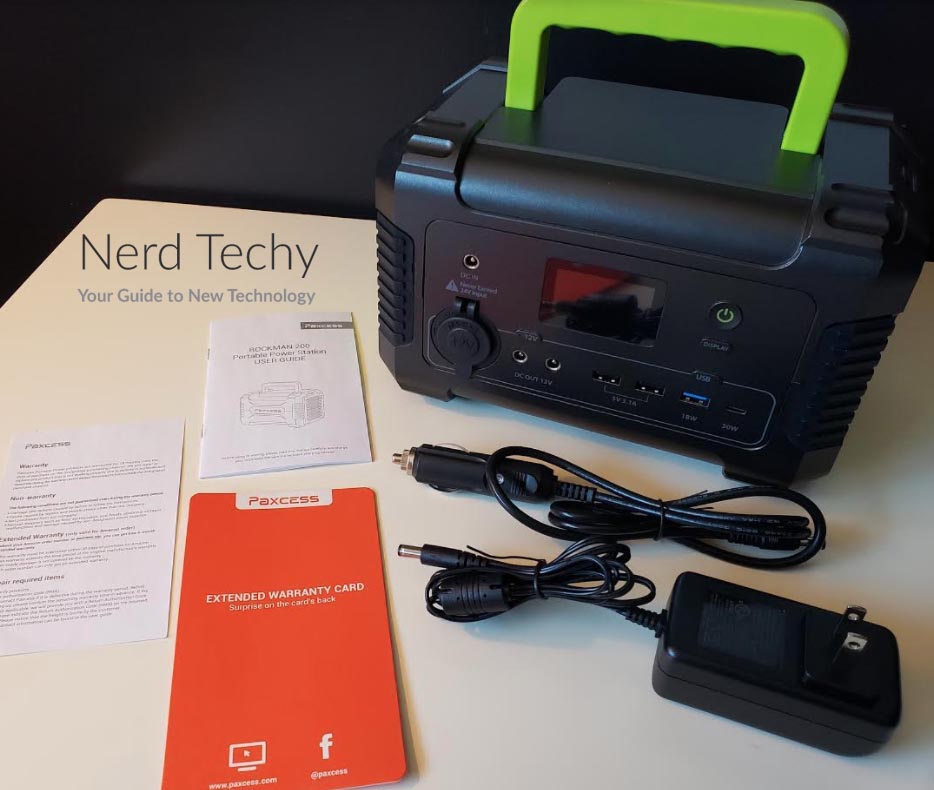 Design
The overall design of the power station is quite functional. For instance, the entire thing is surrounded by a durable case that will protect the internal power cells from damage, particularly if you take it outdoors. It isn't fully waterproof, but it's more than enough for protection from typical dust or outdoor debris. It also only weighs 7.82 pounds, meaning it's an absolute breeze to carry from place to place, even while holding a larger bag in your other hand.
The power station comes with an LCD so you can always tell how much battery life is left within the power station – this will prevent you from running out of backup power in addition to primary power for your favorite devices! Turning the station on and keeping an eye on your input and output is similarly easy, so you shouldn't run into any accidental overcharging issues.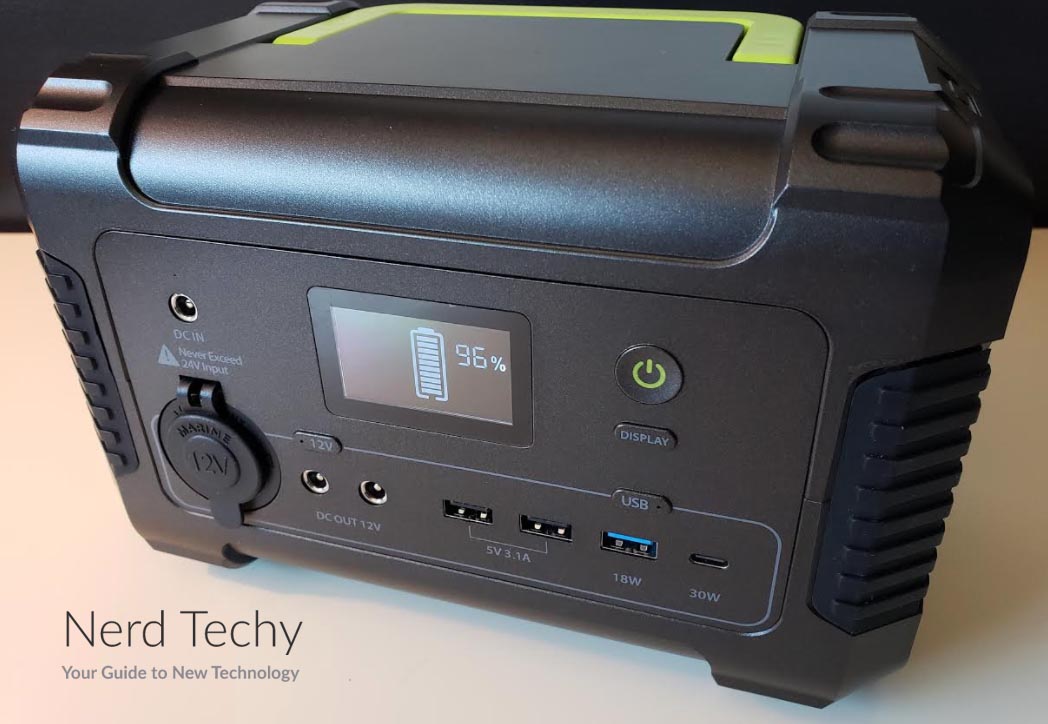 Even if you didn't pay attention, the Paxcess Rockman 200 comes with a special battery management system that protects you from short-circuiting, overheating, overvoltage, and more. Ultimately, it's quite a reliable power station through and through and is designed from the ground up to be stylish and safe.
Power Capacity
Of course, all of the above features don't matter nearly so much as the power station's ability to actually recharge your devices. So how does it measure up in this respect?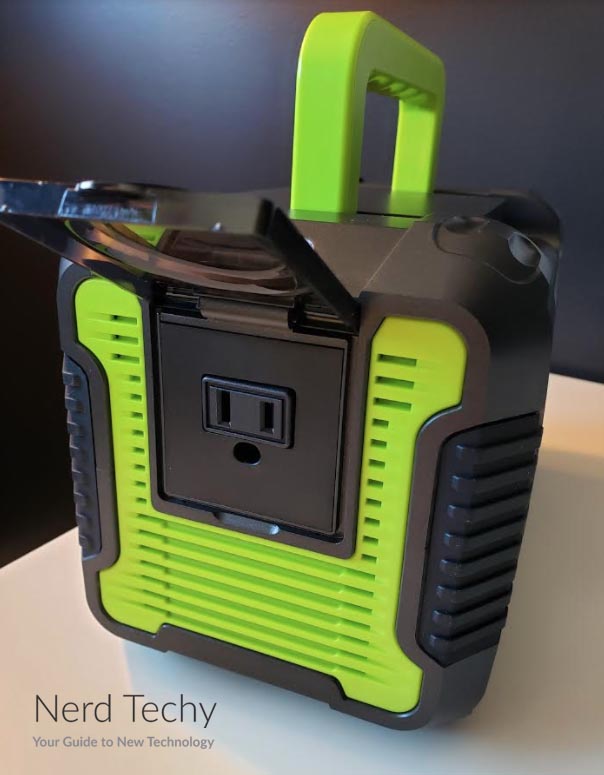 All told, the Rockman 200 can produce enough power for up to 230 W per hour, and can maintain a consistent charge of 200 W. Peak wattage hovers around 300 – this essentially means that it can turn on devices that demand 300 W to start at all but require a lower wattage to run over time.
This is suitable for a wide variety of camping and general amenity devices, including mini-fridges, cameras, drones, speakers, small TVs, and even some campsite lights. It's definitely not the most powerful portable power station on the market – similar competitors can often provide over 1000 W on average – but its low cost and portability mean that you have to make some concessions.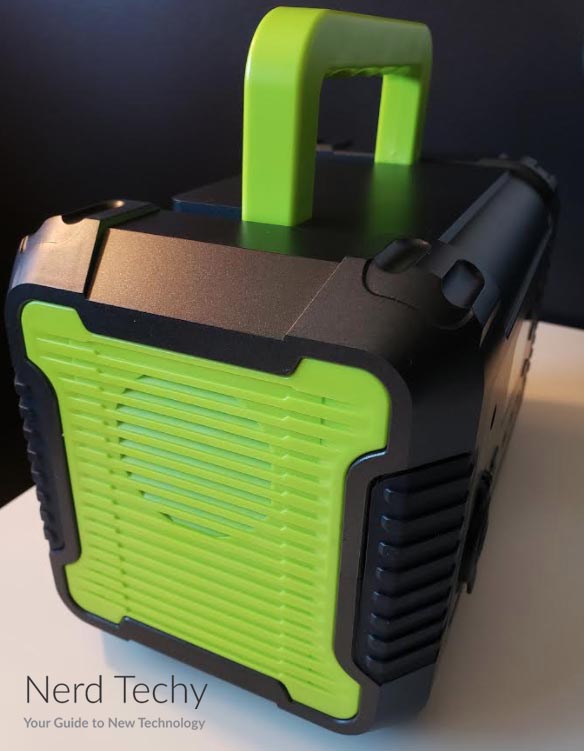 Even with the relatively low power output, this is still a solid choice for many modern devices that typically run out of power while you're away from home. You can get a better grasp of how much power it can fully provide by looking at the total charges it can offer to various devices. For instance, typical phones will be able to draw about 21 charges from no power to full power if the Rockman 200 has a full battery. Similarly, 60 W laptops can be recharged around three times before you drain the Rockman 200 entirely. A mini cooler can be run for around three hours, as can a TV.
All in all, it's a decent amount of power for the price and the low weight. It's certainly not a high-powered solution, but it's more than enough for casual power requirements and true portable recharging.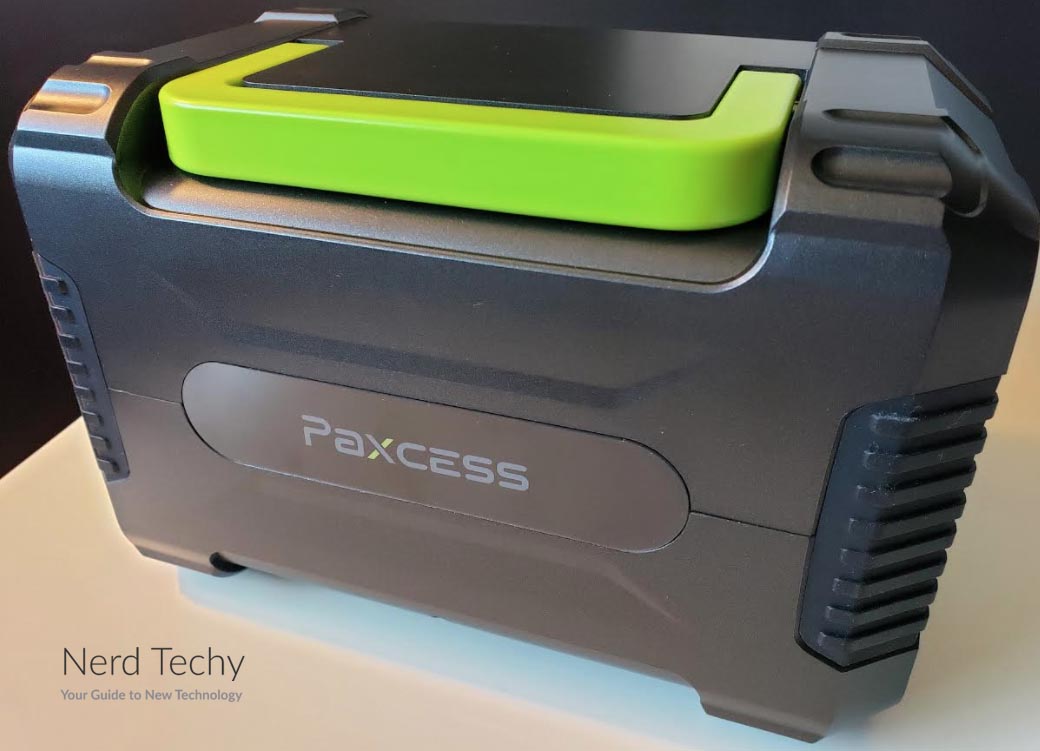 Connectivity
Connecting various devices with the Rockman 200 is fairly easy since all the required ports are on the front of the case, right next to the LCB monitoring screen. The case comes with a pair of DC 12 output plugs – AC power is, unfortunately, not offered at all with this charging station. There's also an additional DC input plug (more on that below).
More importantly, three USB ports in total are included with this portable power station. There's a quick charge USB-A 3.0 port (18 W max) plus a pair of standard USB-C ports. This allows you to charge up to three mobile devices or laptops at the same time, particularly since the power station is pretty good at handling multiple devices at once without short-circuiting or running into technical issues. Another 30 W Type C PD port is included alongside the USB ports for recharging the Rockman 200 itself if you have the appropriate converter – more on that in a second.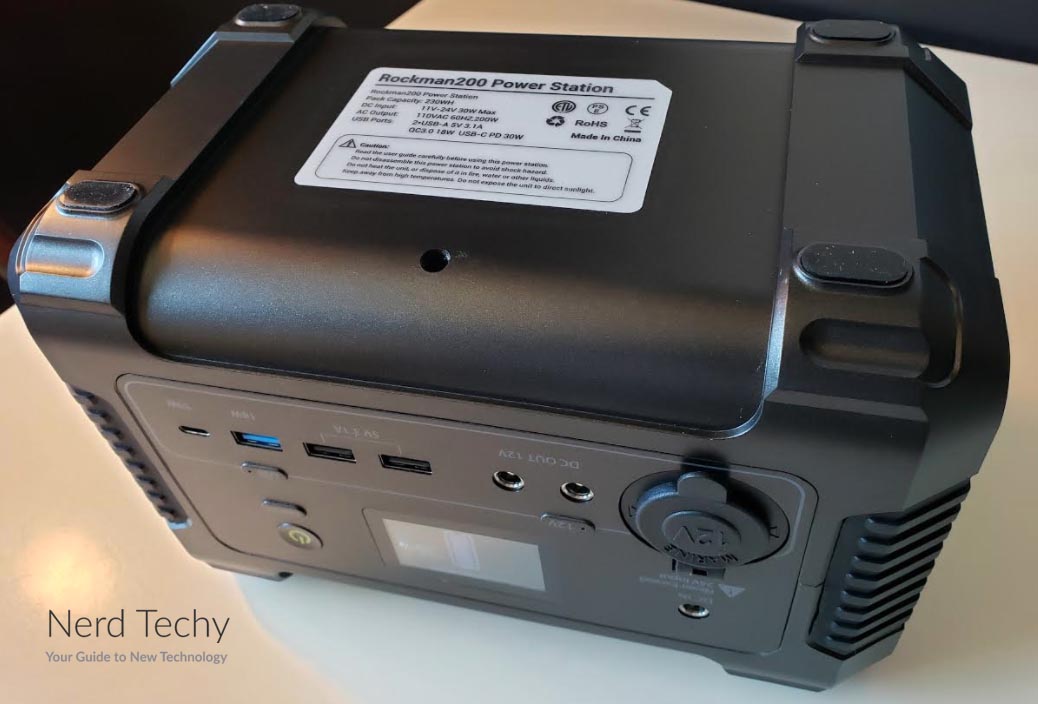 The biggest downside when it comes to connectivity is debris contamination. You may want to invest in a few covers for the ports, particularly if you use this generator outside. It only takes a little bit of dust or debris to contaminate the interior of the ports, which can then make connecting your devices to the power station difficult, if not impossible. Granted, very few power stations include these by default, so you normally have to pick up these regardless of the station you buy. Thankfully, "splurging" on these should be easy considering the relatively low price tag.
Recharging
The last major aspect of this power station is its rechargeability. This power station is fairly versatile in this regard, as it works with three different recharging methods depending on your resources.
The first of these is a standard wall outlet plug. This is going to be the recharging method of choice for everyone who has a free outlet at home – it's often a good idea to recharge the portable power station before you head out on your camping trip or another excursion. It recharges rapidly if you use this method, taking only a couple hours at most to go from no power to full power.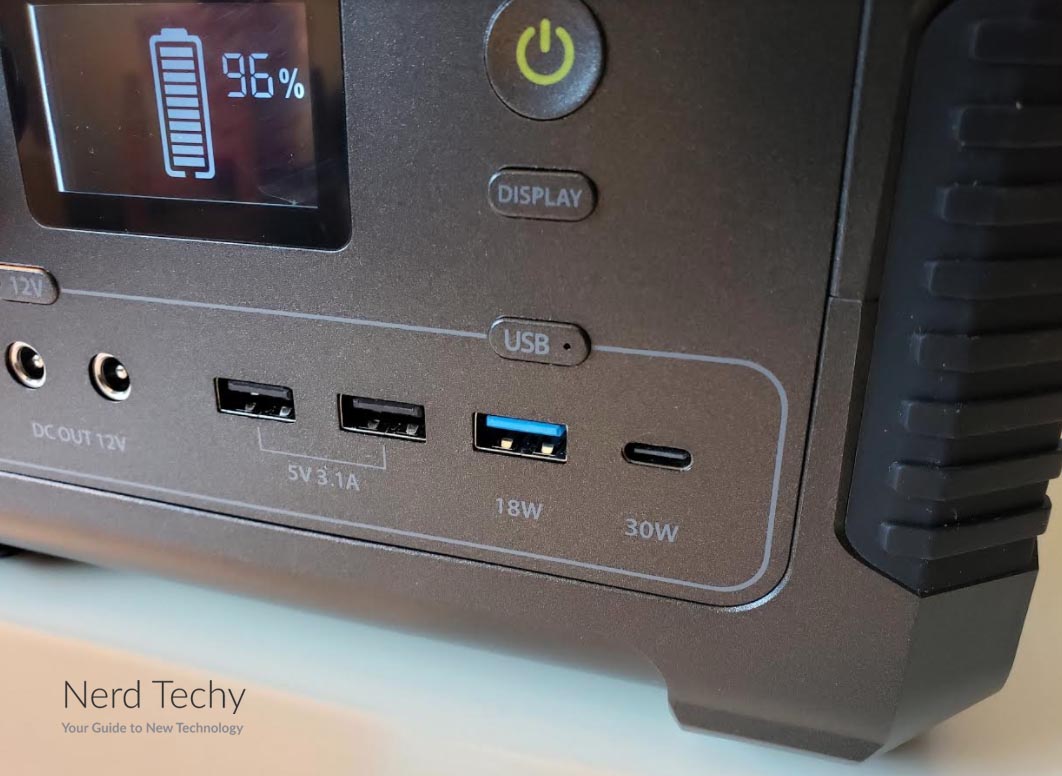 However, you can also use the built-in car charging port to recharge the Paxcess Rockman 200 with your vehicle's battery. You have to be a little careful here (make sure that you have your car running instead of just idling, or you'll end up accidentally depleting the battery for your car, too!). But this method is quite convenient for those who go on long camping trips or off-road excursions, since you'll likely never be too far from your car or truck. This provides a good source of renewable power provided your vehicle has a tank of gas.
But you can also recharge the Rockman 200 without a vehicle or a standard wall outlet by using solar power. Using the DC 24 V outlet, you can plug this portable power station into any compatible solar panels. Of course, you have to make sure that the solar panels don't exceed 24 V power or you'll overcharge the portable power station. But this could be a great way to keep your devices up and running by using the power station as a "middleman" device since it's usually difficult to recharge your devices from solar panels themselves.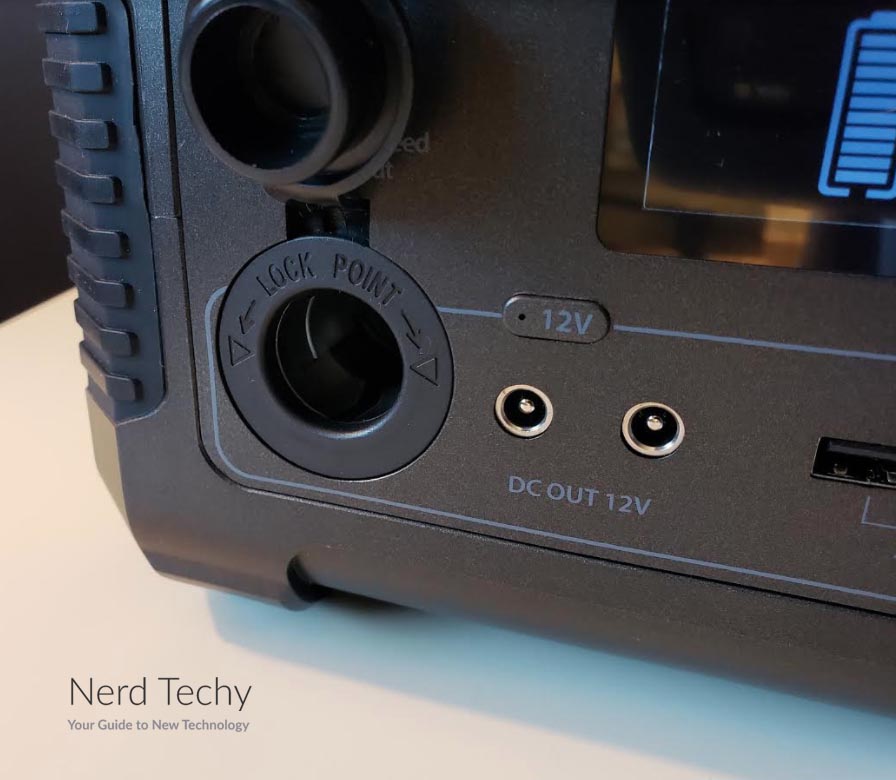 You have to purchase the solar panels on yourself, of course, as they don't come with this affordable purchase. Technically speaking, there's also a fourth way to recharge the Rockman 200 by using the USB C PD plug if you have an appropriate wall socket converter, although it's usually quicker and easier to just use the standard wall socket DC IN port.
Final Verdict
When all is said and done, does the Paxcess Rockman 200 really measure up compared to other portable power stations? In our opinion, it's a solid little battery pack that provides a lot of value for a very affordable asking price. Whether or not it works depends largely on what you need to recharge and how much power you need to bring with you on your next trip.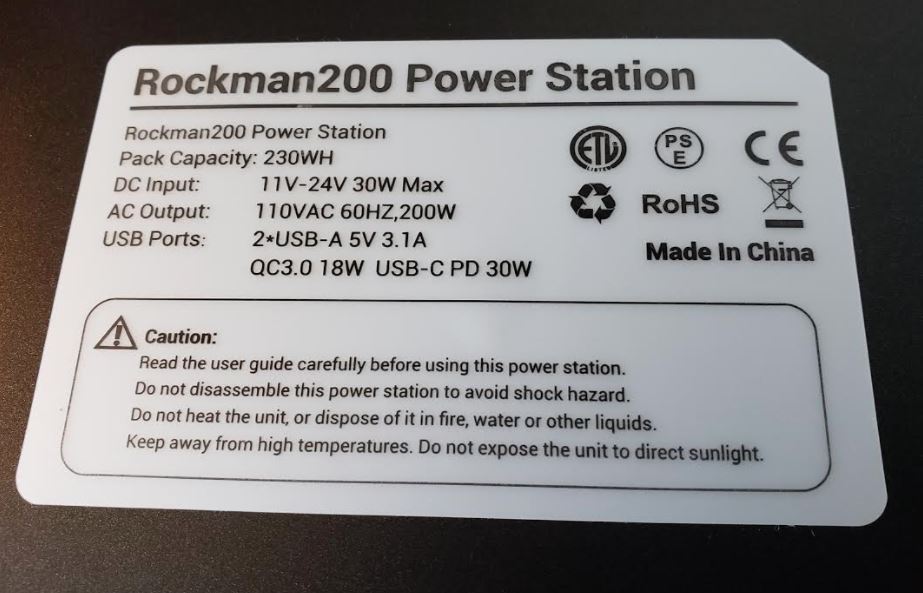 We already covered that there are plenty of other portable power stations that can provide more stable power and that have larger power capacities. Thus, those power stations will be better for powering larger appliances, like mini-refrigerators or TVs, for many hours on end. The Rockman 200 is actually best used for keeping your smaller mobile devices recharged rather than powering larger devices for a handful of hours, especially since you'll then need to recharge the power station itself afterward.
This being said, there is quite a bit of value in its light weight and its ease of use. There are few ways easier to keep your laptops, mobile phones, and small radios recharge. The front interface is easy to use and parse, as well. In this way, it works exactly as it needs to and doesn't try to pretend to be something it's not.
We also really like the recharge-ability of the power station, plus the versatility offered with the solar panel port. In theory and with enough prep, you could use this power station to supply yourself with long-term energy away from home for quite some time… provided you also have the solar panels to combine with it. All in all, it's a decent power station with ultimately minor downsides – it's a great choice if your recharging needs are relatively minor.