Reolink E1 Outdoor
Pros
Excellent video quality by day or night.
Multiple powerful app features.
Dual band connection.
Pans, tilts, and zooms.
Plenty of storage options.
Cons
No stated IP rating.
Must be hardwired for power.
When it comes to your home's security, it's tough to take things too seriously. At the same time, there are practical limits to what you can do. And it's for practical reasons that regular people have only recently started using security cameras. Back in the day, security cameras were expensive and difficult to install. Remote monitoring was nonexistent, and you had to save your videos on VHS tape. This meant dedicating a significant amount of time, money, and space to your security system. No wonder only businesses and the very wealthy bothered to make the investment.
But nowadays, security cameras have become accessible to the average person. For one thing, the price has gone down significantly. For another thing, storage has become simpler. Instead of a shelf full of VHS tapes, you can save your videos on an SD card, or store them in the cloud. Not only that, but remote monitoring has become commonplace. You don't have to be at home to see what's going on around your property. Finally, video quality has gotten much better. Even the cheapest modern camera provides much better than grainy "security camera" footage.
Today, we'll be reviewing the Reolink E1 Outdoor Smart 5MP PTZ WiFi Camera. This camera offers very high resolution, 3x optical zoom, an motorized panning and tilting. It also comes with several app controls, including motion zone customization. But those are just a few of the things we're going to need to consider. To begin, we're going to discuss the physical design, and how the camera is set up and installed. We'll have to take a closer look at the camera functions, and how you control and adjust your settings. We'll also have to consider data storage, and other related factors. Once we've gone over all these things, we'll be ready to offer our judgement. Let's get started!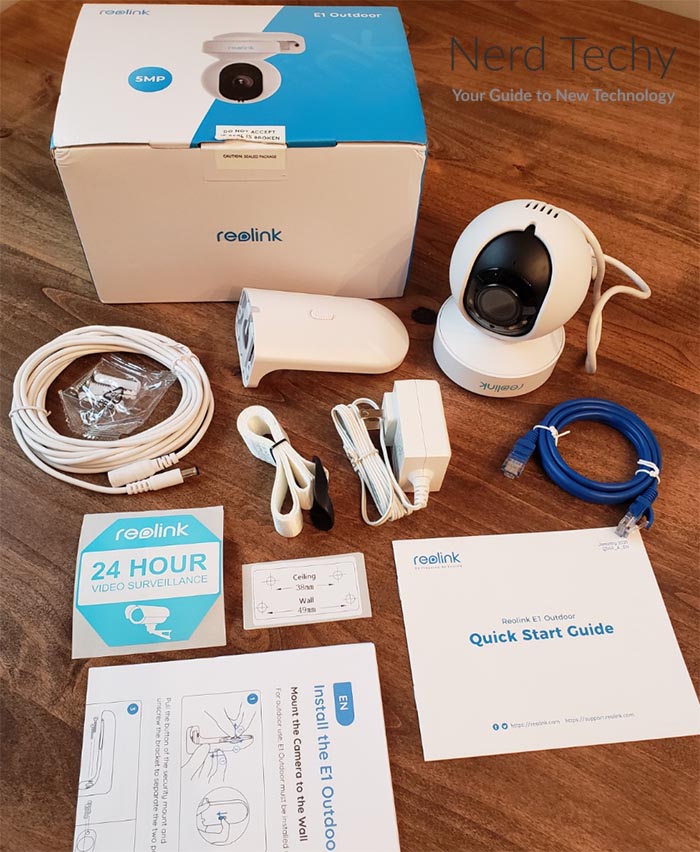 Design & Construction
The Reolink E1 Outdoor Smart 5MP PTZ WiFi Camera is constructed from a durable white plastic. The main camera unit is roughly spherical in shape, with a horizontal diameter of 3.1 inches. The vertical diameter is 2.9 inches, so it's actually not completely round, but it looks round to the eye. This round housing attaches to the bottom of a motorized mount, which in turn hangs from a bracket. The whole thing comes pre-assembled, so all you have to do is hang it up. Even including the motor and mount, the total height is only 4.4 inches. This makes it compact enough to mount under an eave, or in other tight spaces.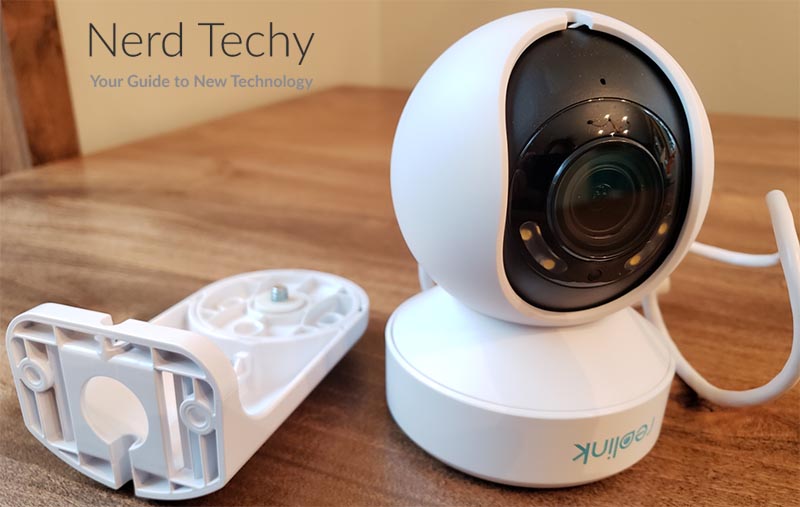 In the front of the main housing, there's a vertical oval opening, which reveals the inner camera housing. This is where you'll find the lens, which is right in the center. Directly at the top of the lens, there's a small round daylight sensor, about the size of a pencil eraser. To either side of the daylight sensor, there are the four LED spotlights. Around the bottom half of the lens, there are 12 additional dots arranged in a semicircle. These are the infrared spotlights for the night vision function. At the very bottom, there's a status LED, which lights up when the camera is recording. Above all this, in the top of the inner lens housing, you'll see a removable plastic cover. This protects the SD card slot, which is located underneath.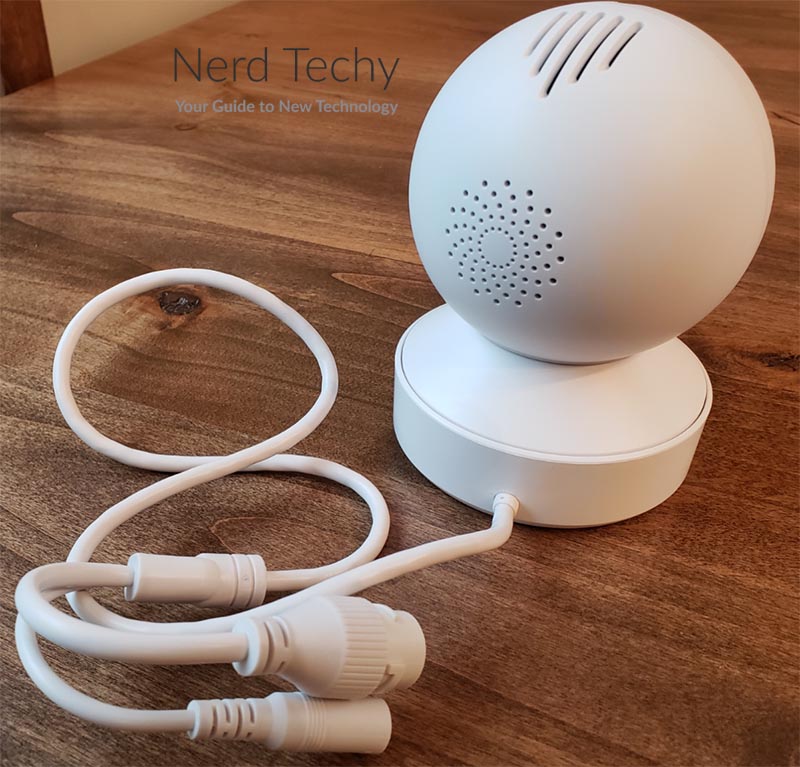 The mounting bracket itself is easy to install. The kit includes the screws and anchors you need for most type of mounting, so it comes ready to go. The only exception is if you're mounting the camera on masonry. In that case, you'll need to provide your own masonry anchors. The bracket also has a pass-through for the hardwiring cable. This cable is split, with two ends: one for the DC power adapter, and the other for Ethernet. As we'll see, the Ethernet connection is purely optional, but you have to plug in the power adapter. There are no batteries.
The E1 is certified weatherproof, so it's safe for outside. Unfortunately, though, Reolink doesn't provide any IP rating. This is slightly concerning, since we have no way of knowing what level of weatherproofing you're getting. However, Reolink is a reliable manufacturer, and they don't have a history of making wild claims. Not only that, but the camera is covered by a 2-year warranty. If it does happen to fail, you'll get a refund or replacement.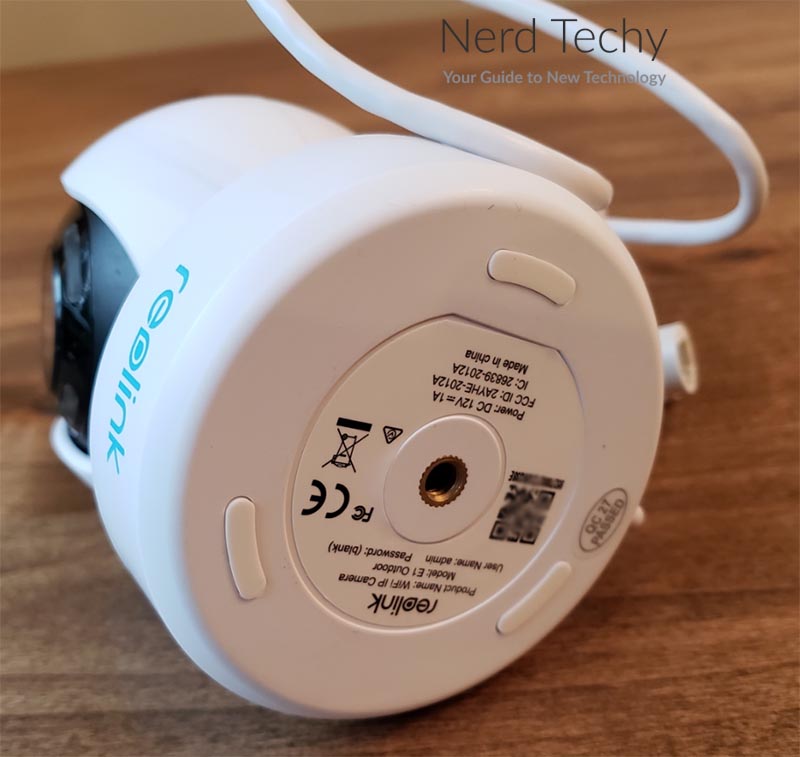 Power & Connectivity
As we've already mentioned, the Reolink E1 runs on DC power. You have to connect the AC/DC power adapter, and plug it into an outlet. That said, you have two ways of connecting for data, with the first being an Ethernet connection. But Ethernet isn't always easy to set up, and you might have to run a wire through your wall. If you'd rather not go through all that, you can connect via WiFi instead. The E1 works on both the 2.4GHz and 5GHz bands, so you can connect to any wireless router.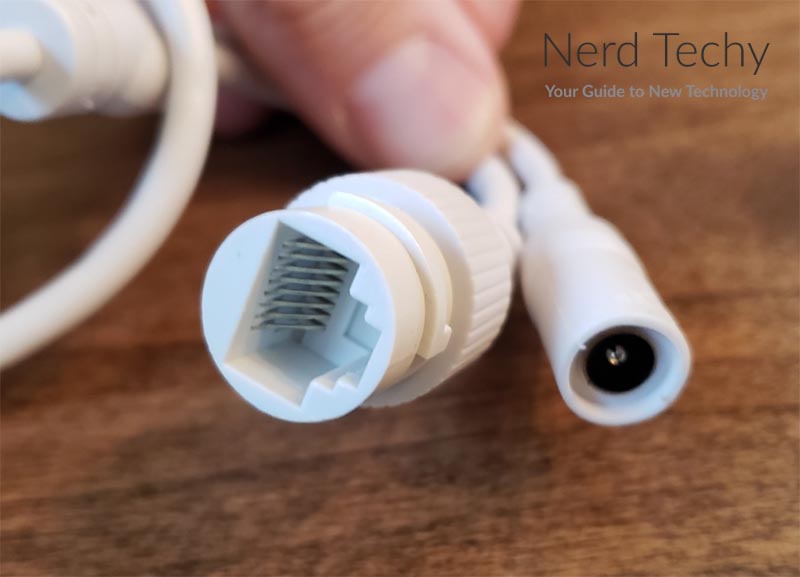 Once you're online, you'll be able to view a live camera feed anytime, anywhere, by using the mobile app. The app is free to download and install, and takes just a few minutes to pair with the camera. But being able to jump in and view a live feed is only part of what makes a good security camera. Nowadays, people also expect to get motion alerts. When a person or vehicle comes in range of the E1, you'll get a push alert to your phone. This allows you to know immediately when there's any activity on your property.
Through the app, you can customize the motion zone. If there's a sidewalk in your field of view, you won't get an alert every time a pedestrian passes. Not only that, but you can remotely pan the camera 355 degrees, and tilt it 50 degrees. This allows you to fine tune where it's pointed, even after installation.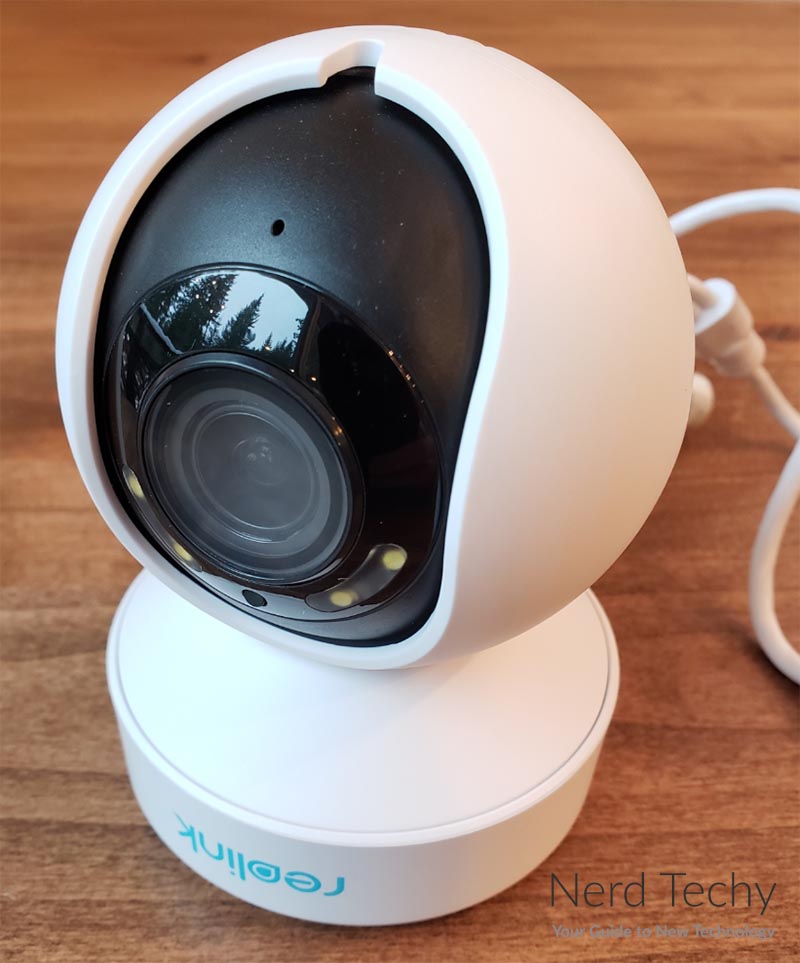 But suppose you want a camera that covers a wider area all at once? In that case, consider the Reolink Duo. It sports dual 2K lenses, which provide an ultra-wide field of view. On the downside, it requires a Power over Ethernet (PoE) connection, so installation is more complex.
In addition to app controls, the Reolink E1 can also be paired with Google Assistant. This allows you to use voice commands to perform all of the camera functions. Alexa support is "coming soon," but we have no idea how soon "soon" is.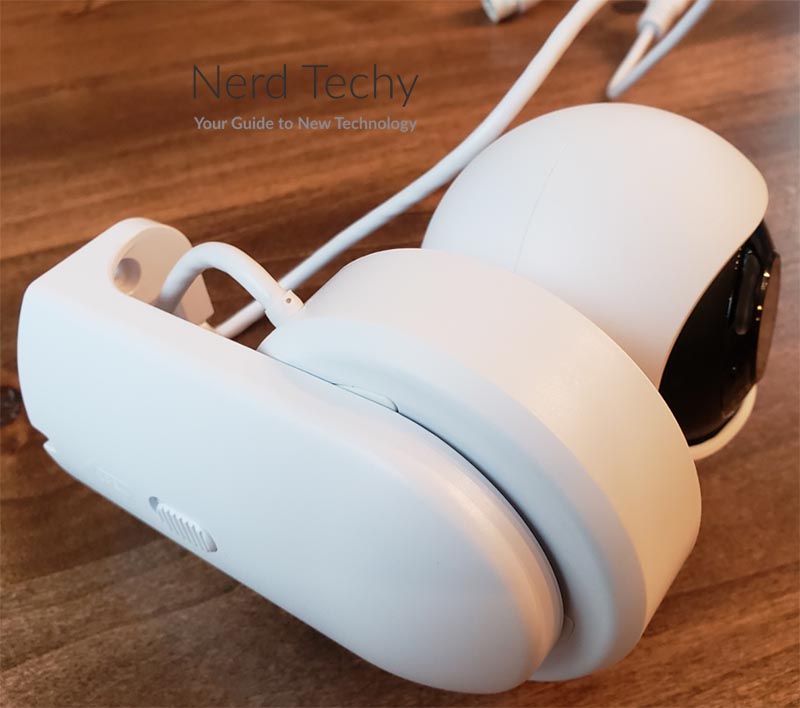 For video storage, you have three different options. Most people will want to use a Micro SD card. The E1 supports up to a 256GB card, which is enough for weeks of recordings. Old recordings will automatically be overwritten when the card is full. Alternatively, you can save your videos on your own FTP server. This needs to be set up through the app, but the process is relatively straightforward. The third alternative is to connect to a compatible Reolink NVR (network video recorder). This is similar to a DVR, but it stores camera footage rather than TV shows.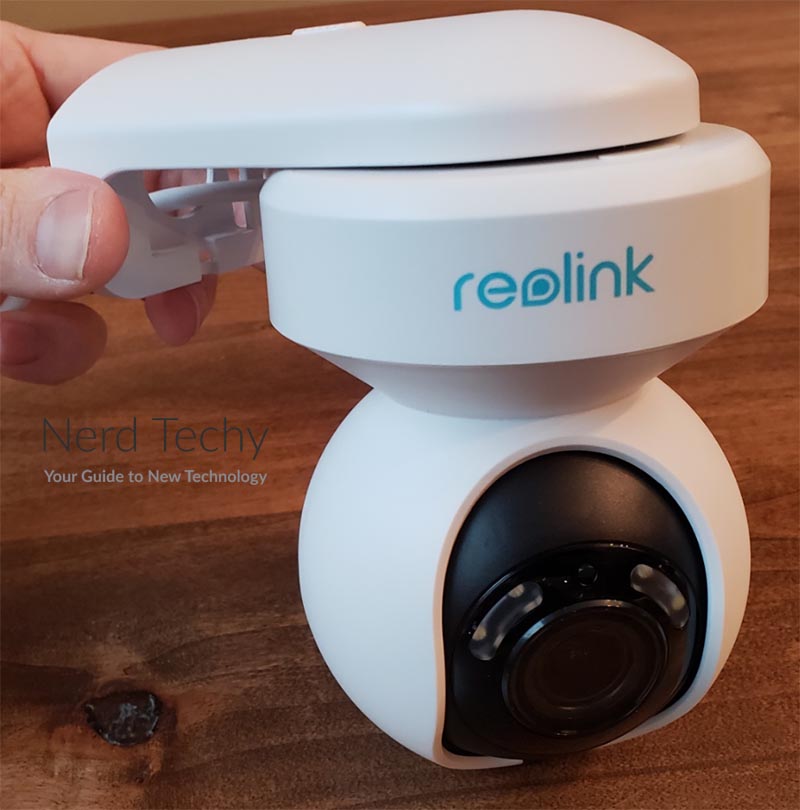 Camera Quality
So, what kind of video quality can you expect? Let's start with the basics. The camera has a resolution of 2560×1920, or 1920p. This falls somewhere between 2K and 4K in terms of video quality. You can see fine details, even at a relative distance. You can read license plates, and even see package labels at close range. To help you out, the camera is also capable of a 3x optical zoom. Because the zoom is optical, not digital, you retain image quality even as you zoom in. So if you want to read a package label, you can pan the camera in its direction, zoom in, and read it.
This is very good quality, and it's probably all you're ever going to need on a home security camera. But there are some that are even more powerful, such as the Reolink RLC-823A. It offers spectacular 4K UHD resolution, with an even more powerful 5x optical zoom. Then again, it requires a PoE connection, so it's not as easy to install.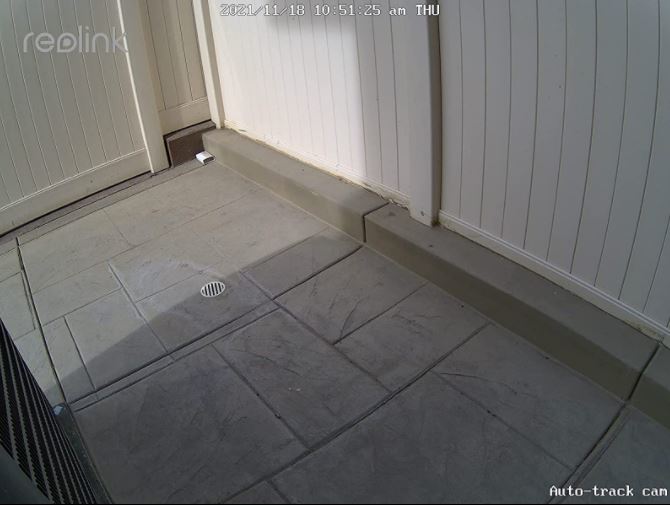 Night vision on the Reolink E1 is excellent. Instead of green or greyscale, you can see the environment in full color. This is thanks in large part to the IR LEDs, which light the area with a light that's invisible to human eyes. Regardless of how it's done, the result is a beautiful, detailed video, by day or night.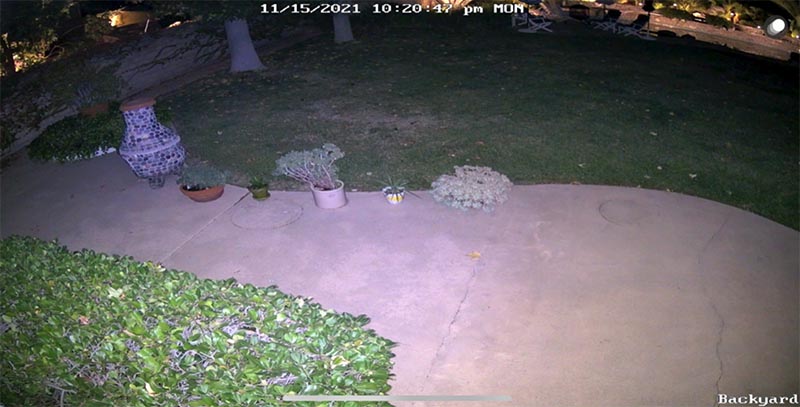 When an intruder is detected, you'll have a few different options. To begin with, there's a built-in spotlight and siren. You can set these to activate whenever the motion detection is triggered. If you'd rather not frighten every delivery driver who comes to your house, you can also do this manually. It will appear as an option every time you open up a push alert. Another thing you can do is use the built-in mic and speaker. This allows for remote, two-way communication with whoever's at your door. You can give instructions to delivery people or contractors, or just say hi to your kids.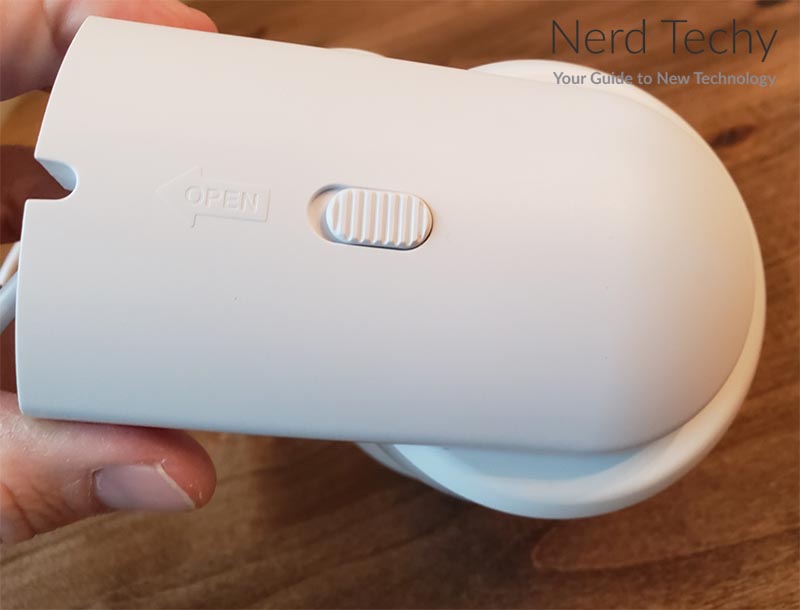 As an added bonus, the E1 can be used to create time lapse videos over a period as long as 24 hours. This doesn't really serve any practical security purpose, but it's a fun extra feature.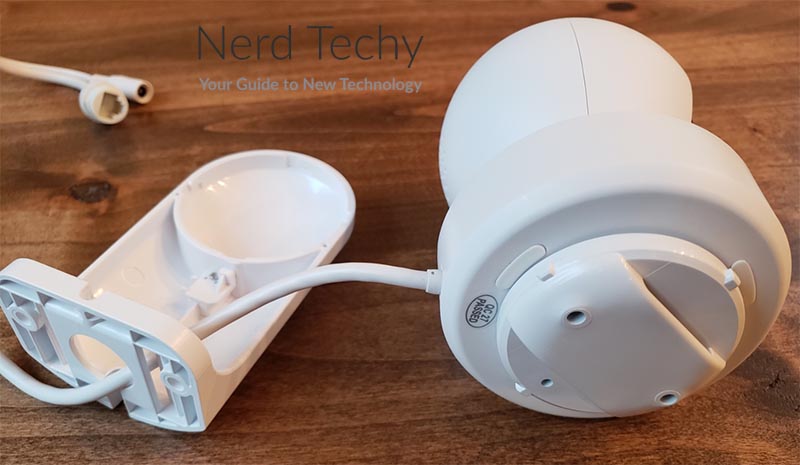 Final Verdict
The Reolink E1 Outdoor Smart 5MP PTZ WiFi Camera is one of the more powerful cameras around. With wired or wireless installation and multiple storage options, it's easy to set up and configure. The resolution is excellent, and the app offers powerful controls. If you need a reliable security camera at a reasonable price, it's an excellent choice!
Meet Derek, "TechGuru," a 34-year-old technology enthusiast with a deep passion for tech innovations. With extensive experience, he specializes in gaming hardware and software, and has expertise in gadgets, custom PCs, and audio.
Besides writing about tech and reviewing new products, Derek enjoys traveling, hiking, and photography. Committed to keeping up with the latest industry trends, he aims to guide readers in making informed tech decisions.