Skullcandy earbuds and headphones have been a popular purchase option for a long time. They brand themselves as the nonconformist and sports headphones of choice. Ultimately though that has nothing to do with audio quality so don't get distracted by the branding. When it comes to making headphones regardless of branding tactics, Skullcandy does have a great reputation as being a quality affordable option.
Skullcandy products whether headphones, earbuds or over ear and on ear have maintained a reputation for quality. They are also widely available at pretty much every electronics shop that sells headphones. Out of their products however, their earbuds are their best designed. The Sesh Earbuds specifically are the smallest and lightest wireless earbuds they offer.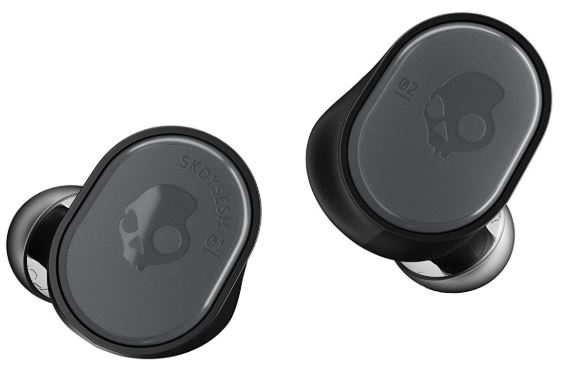 First Look
At first glance you would think that based on the small size, their battery life would suffer. The good news is your instincts are serving you well because the battery life is fairly short. The better news is that with the charging case this is largely remedied.
These earbuds have a one button control system that lets you do everything with that single button. That includes changing your volume, changing songs, taking calls, and activating your digital assistant, all with the single button. Like a lot of the newer designed headphones, the Skullcandy Sesh are indeed true wireless. Meaning there is no wire connecting the two earbuds together, they are fully without wires.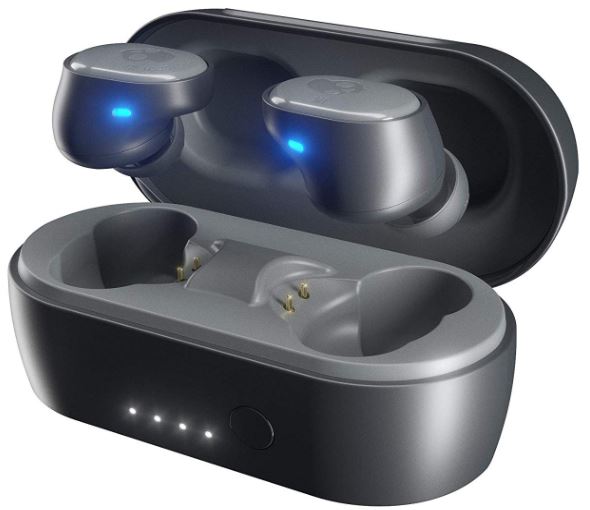 Some notable features include the earbuds automatically turning on when you remove them from the charging case, and automatically powering off upon being returned to the case. When pairing you simply put them into the case, and then remove them. That automatically puts them into pairing mode which you will notice with the flashing LED.
Necessary Instruction Overview
If you are pairing for the first time however, you hold down the left bud for 4 seconds powering them off, then press both earbuds for 2 seconds turning them back on and into pairing mode. After that its as simple as selecting them on your phone or other device being paired.
As far as the controls are concerned you must learn how to use their single button system. This is however quite simple and requires only minimal use of differential equations. To pause or play your songs you press either bud one time. If you are looking to increase the volume you must press the right bud twice in quick succession. I mean right bud as opposed to left bud not right instead of wrong though I suppose since the right bud is right than that makes the left bud wrong but I digress.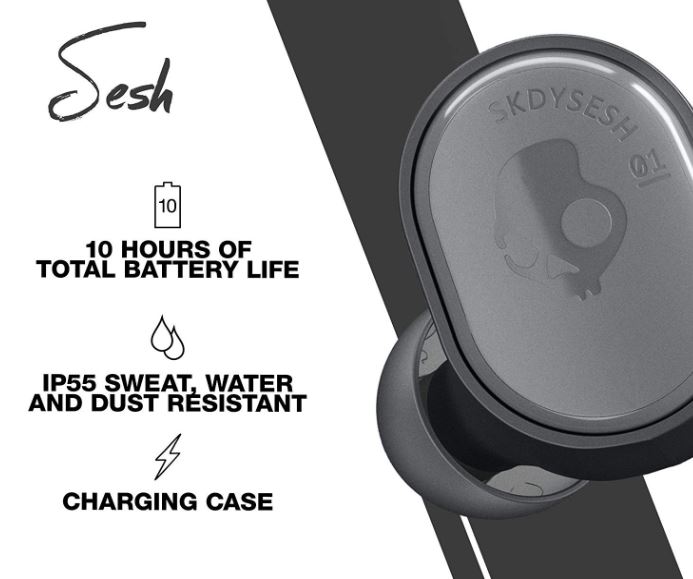 To lower the volume, you press the left bud twice. Right is up and left is down, pretty easy to remember. To skip in a song forward you have to press and hold the right bud for two seconds and to skip backwards you press and hold the left one for 2 seconds.
In order to keep you from missing calls, they let you pick up calls by pressing either bud once and also let you hang up that call by pressing either bud as well. That call simplicity is quite welcome because there is nothing we like less than saying goodbye and then awkwardly keeping the call going because we don't know how to kill the Bluetooth call. To reject a call you have to press and hold either bud for 2 seconds while a call is incoming. Finally, to activate your phones voice assistant you press either bud 3 times in quick succession. See, only a little bit of differential mathematics involved.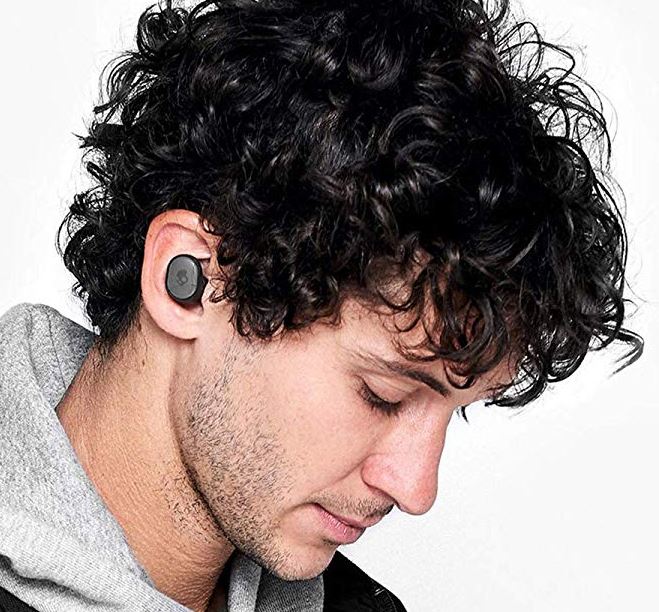 Design
These earbuds are very comfortable. They fit nicely in the ear and are lightweight. Not having to deal with the wire that sometimes connects two buds together is a double edged sword. On the one hand its great because wires often get in the way, on the other hand it makes losing one bud much more likely. One way Skullcandy tires to alleviate any stress you might have about losing a bud is by offering a 'Fearless Use Promise" which states if you damage or lose either bud they will replace it at a discount.
Sesh buds were designed to be noise-isolating and seal out ambient sounds. This works best when you fit the right silicone gel ear tip to the size of your ear. Testing in a loud environment proved that it works really well however pairing the right gel ear tip to your ear size is a vital step. Overall these headphones seem designed well, feeling solid yet incredibly light, and comfortable while still looking cool.
The design of the charging case is very simplistic yet still looks clean. The Skullcandy logo is on the front side of the case at the top and the rest is a matte black that is easy on the eyes. One interesting little concern is that when dropping the earbuds into the slots on the case, you have to actually press them down to make the connection and begin charging.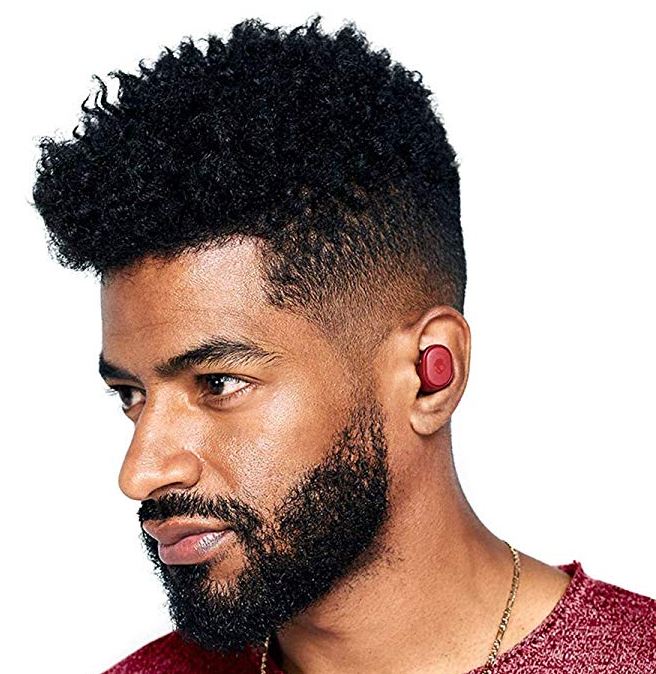 Sound Quality
The sounds on the Sesh wireless earbuds is where these things shine. They have phenomenal bass which is true to their products in the past. On top of bass quality the treble sounds great as well. Getting that level of pristine sound out of such small devices caught us by surprise.
The level of value you get per dollar spent on the Skullcandy Sesh earbuds is definitely above average. They come in at an affordable price with excellent sound quality. Where they lag behind is the battery life.
Connectivity
You shouldn't expect to get a clear connection if you leave your phone upstairs while running to the fridge. However if you are carrying your phone on you or have it sitting near you at the gym, there was zero connectivity issues with the Bluetooth connection. The distance also did not seem to decrease with the dying battery life, it just got to the point where the headphones gave out entirely.
Durability
As far as durability is concerned the Sesh earbuds are rated IP55. That means you get some basic protection from dust ingress but if you wear your headphones during a dust storm they are likely going to break. You also get protection from low pressure water splashing in all directions but again if you fire high powered jets at it or drop them so they are fully submerged in water you can expect them to stop working.
One great little factor regarding their durability is simply a matter of weight. They weight so minuscule that they are able to survive most drops from reasonable distances. This is all due simply to their light weight minimizing impact.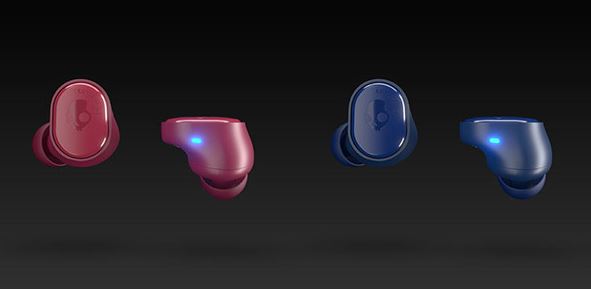 Features
A neat little feature is being able to set up mono mode for the left earbud. This ensures all audio is coming through the left bud so you don't lose out on parts of the song when you are wanting to pay attention to your surroundings while still listening with one ear. To get into mono mode you simply pair the earbuds to your device and then place the right earbud back into the case, and yes it does have to be the right earbud because only the left bud has the ability to enter mono mode since it is the primary one. That plus the single touch control, once you get used to it, are awesome features to have.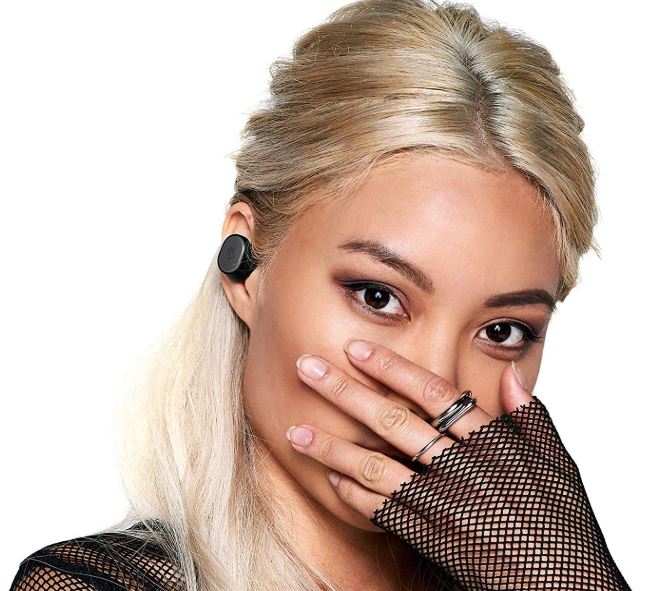 Disadvantages
As we stated previously the largest disadvantage here is the battery life. If you are someone that likes to wear your headphones all day or want to listen to a movie on a long international plane ride these are not the headphones for you. The three hours of play time you get with them make sense for their size however they do not make for great all day use. These are perfect for working out though, they remain in your ears regardless of the workout (at least during testing) and unless you are an Olympic athlete that works more than 3 hours a day you shouldn't hit that battery limit.
The charging case tries to help extend the life but that doesn't take from the fact that you cannot listen while charging. Plus the charge from the case extends it to around 10 hours which is still relatively limited compared to headphones like the Axloie Attitude X9P that has a battery case that extends the play time to 130 hours. Plus the Axloie case doubles as a battery backup so it wins the case battle.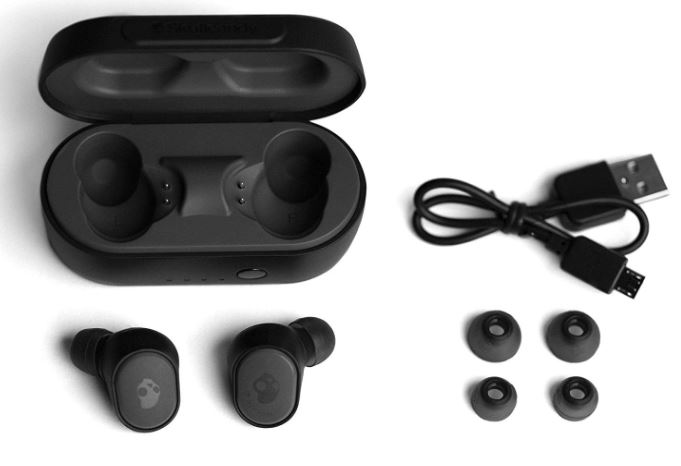 Final Verdict
The Skullcandy Sesh are perfect in price and functionality for people that want to take them to the gym or other short workout sessions. Obviously the use cases here have to cope with the battery life. All other factors would get these headphones rated very highly. Considering most people cannot listen to anything for 3 hours straight the battery life should not cause any notable concerns. As long as you continue to charge them when they are not in use then you should get your days value.
That being said there are headphones out there that are more durable such as the Treblab XRun Prime Sport Wireless Earbuds though they are not true wireless since they are wired together. There are options that have longer battery life. There are options that offer high quality albeit at a higher price. So the Skullcandy headphones don't take the trophy home for any specific category but they come in pretty solid for most of them. Plus for the price you get a really cool looking, small pair of earbuds that deliver great sound and make you feel hip when you are wearing them.