Capsule3 Pro
Pros
Decent audio quality.
8 EQ settings.
Hybrid ANC with transparency mode.
Comfortable, ergonomic fit.
Long-lasting battery life.
Cons
Funky touch controls.
Jack of all trades, master of none.
Only available in one color scheme.
Finding a good pair of Bluetooth earbuds isn't easy these days. That's not to say that there's some shortage of earbuds. Far from it! Go down to your local gas station and there are probably sets of earbuds from some no-name brand.
Go to your local big box store, and there might be a dozen options. Run a quick internet search, and the choices run into the thousands. The hard part isn't finding some earbuds. The hard part is sorting through all the oodles of options to find the pair that's right for you.
It's easy to understand why so many new brands are gravitating towards earbuds. Many types of electronics are expensive to manufacture, which requires lots of money up front. By comparison, earbuds are relatively cheap.
A new company with a small amount of seed money can start making them and earning money. Provided they're profitable, they can re-invest that money into new product lines. But if you want to get a reliable set of buds, it's best to stick with an established brand. SoundPEATS is one of the best, with years of experience in the wireless earbud market.
Today, we're going to review the SoundPEATS Capsule3 Pro. This is a compact set of AirPod Pro-style buds, with a slick black-and-copper design. They have built-in microphones for Active Noise Cancellation (ANC), with a transparency mode for improved versatility.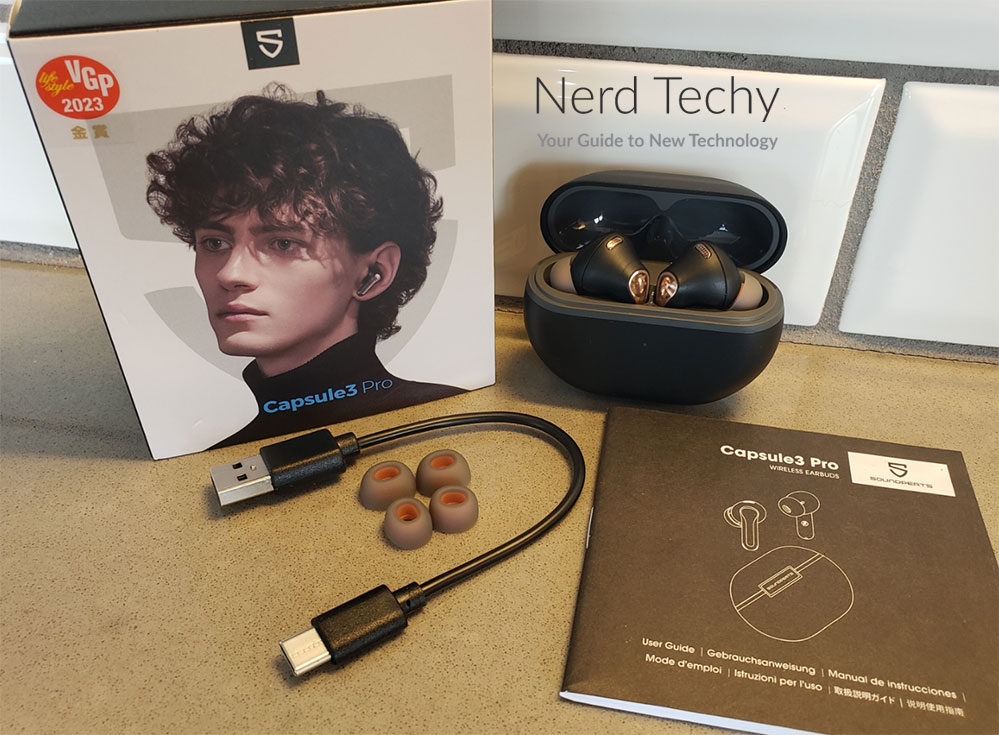 They also sport a set of impressive batteries that last for up to eight hours on a charge. But are they the best choice for you? To find out, we're going to have to take a deep dive into the Capsule3 Pro's features and functions. We'll look at what we liked, as well as what SoundPEATS could have done better. After that, we'll be able to deliver a fair verdict. Let's begin!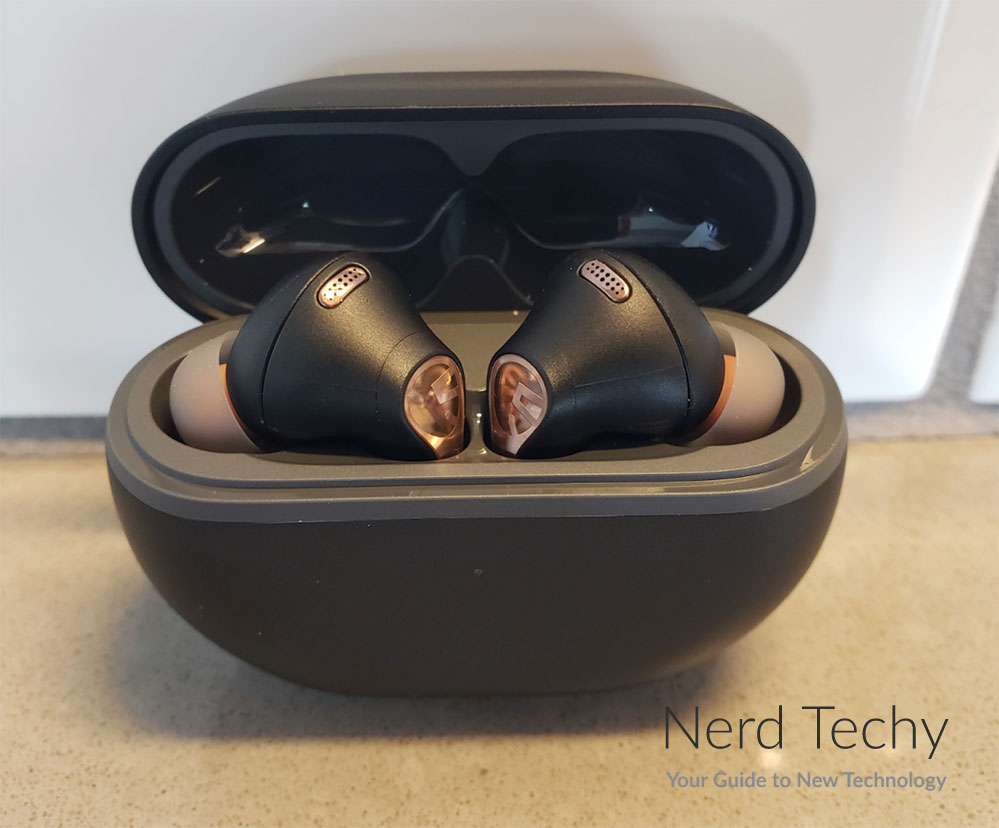 Overall Design
The SoundPEATS Capsule3 Pro wireless earbuds have an AirPod Pro-style design. The main bodies are molded shells, with silicone tips that fit inside your ears. Meanwhile, there's a set of vertical studs that hang down and make the buds a little bit bottom heavy.
These studs house the batteries and some of the microphone technology, and make for a more secure fit. The entire shells are crafted from a matte black plastic that won't attract fingerprints. The material feels smooth on your skin and is comfortable to wear.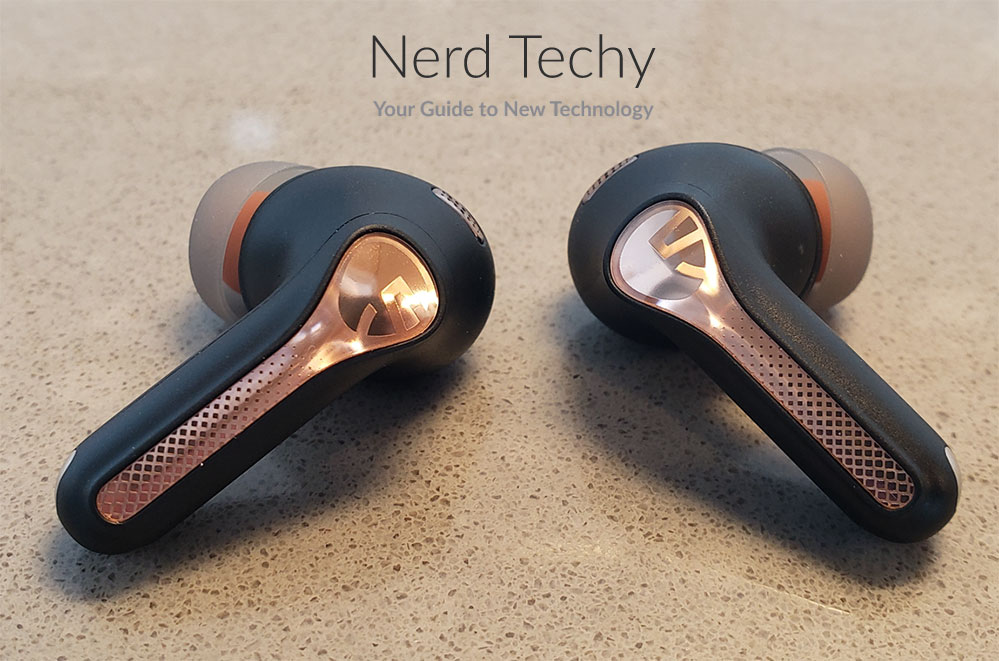 Across the backs of the buds are a set of copper stripes, with broad SoundPEATS logos at the tops. These logos serve as soft touch buttons that are easy to operate with just one finger. Using the buttons, you can access a lot of your phone's functions without taking it out of your pocket.
You can play and pause music, change the volume, answer or end calls, and skip tracks. You can even call up your phone's voice assistant! That said, the controls are very sensitive and easy to trigger by accident. SoundPEATS also has the volume controls set as the default. So if you want to quickly pause your music, you have to do an awkward double-tap instead of a clean single-tap.
The charging case is oval in shape with a smooth exterior. The bottom has a USB Type-C port where you can plug in the charging cable. The case is constructed from a similar black plastic to the earbuds, with the same matte finish.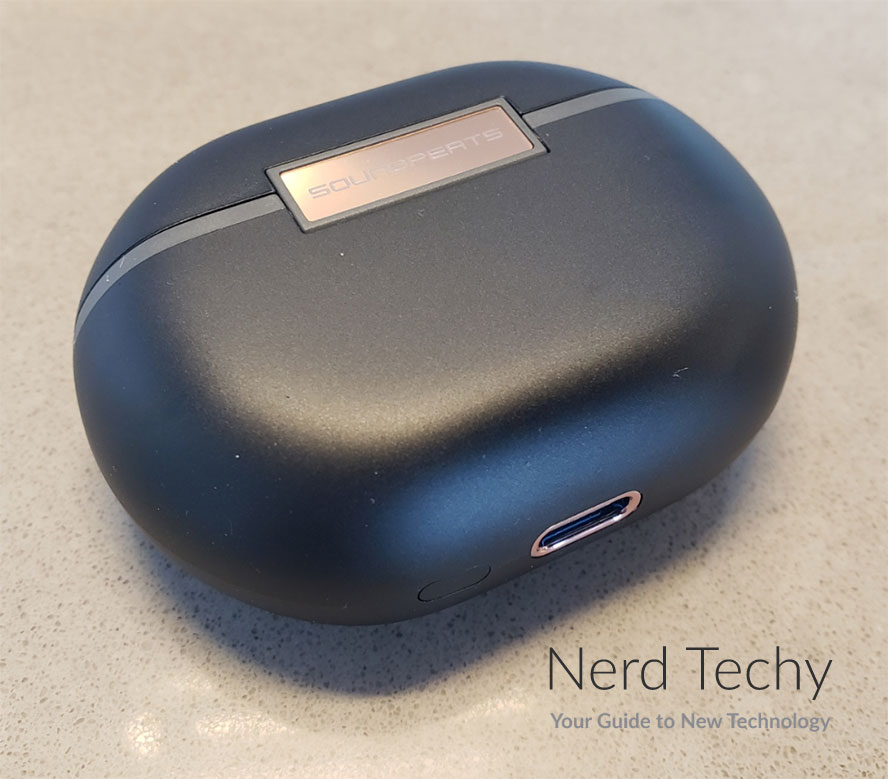 About two thirds of the way up, there's a silver band, with a copper SoundPEATS logo near the middle. This marks the hinge, which opens like a clamshell from the back side. Inside the case is a set of wells where you can drop the earbuds in to charge. They snap into place with magnets, and the lid itself is spring-loaded so it won't pop open by accident.
Use code QG6UCCG2 for 10% off when you order the Capsule3 Pro on Amazon
Fit and Comfort
The Capsule3 Pro earbuds have an exceptionally comfortable fit. The shells themselves are molded to fit neatly into your ear. This will work well for most people, but it's obviously a subjective judgement.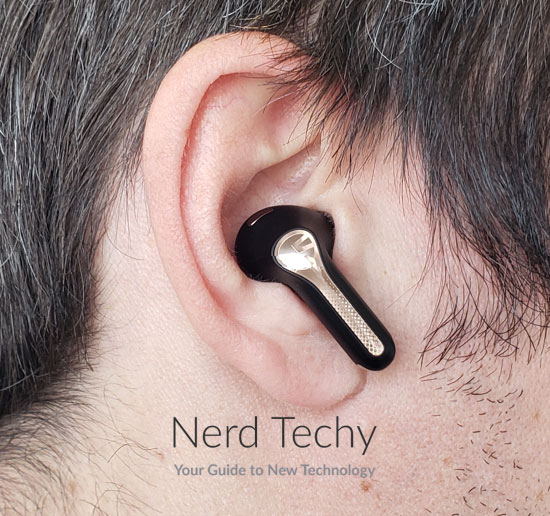 Everyone's ear is unique, so you'll have to try the buds out to be sure. What's not subjective is the weight. These earbuds weigh just 5 grams, or 0.18-ounce, which means they might as well be weightless. Once you've inserted them into your ears, you'll barely even notice that you're wearing them.
Along with the buds themselves, you get three sets of silicone ear tips, including the ones that come pre-installed. These aren't just replacements in case you manage to lose one of your originals. If you look a little bit closer, you'll notice that all three sets are different sizes. This allows you to get the correct fit for pretty much any ear.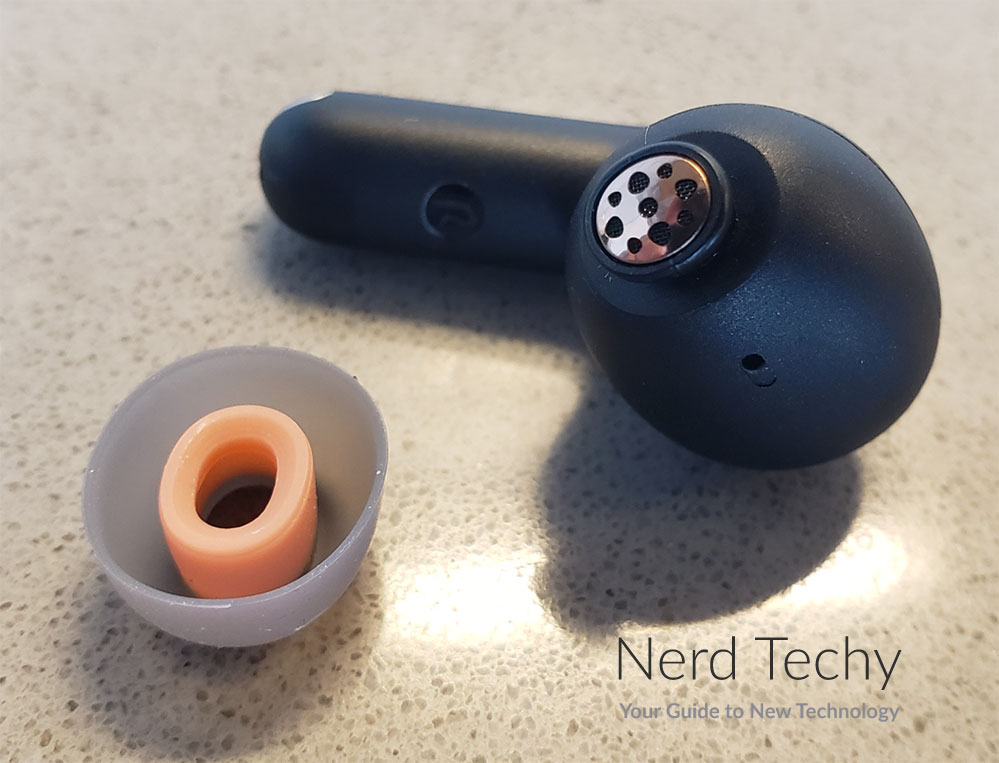 Getting the right fit is very important for a couple of reasons. To begin with, it will be more comfortable! A bud that's too loose tends to float around and can even fall out during physical activity. At the same time, an earbud that's too big is just plain uncomfortable to jam into your ear. You want a fit that's secure but not too obtrusive.
Along the same lines, a good fit can help to block out background noise. Yes, these are ANC earbuds, but even the best noise cancellation won't block all noise. Any extra noise floating in from around your ear tips is going to make things worse.
In addition, the passive isolation you get from a good seal might be all you need. In that case, you can turn off ANC mode to save battery life while still enjoying a quiet listening experience.
If you're looking for an altogether different fit, check out the SoundPEATS Opera. These are compact in-ear shell-style earbuds with a similar black-and-copper aesthetic. They also offer an ANC function, with the added benefit of high-resolution audio. That said, they attract fingerprints, and the smartphone companion app is a little bit buggy.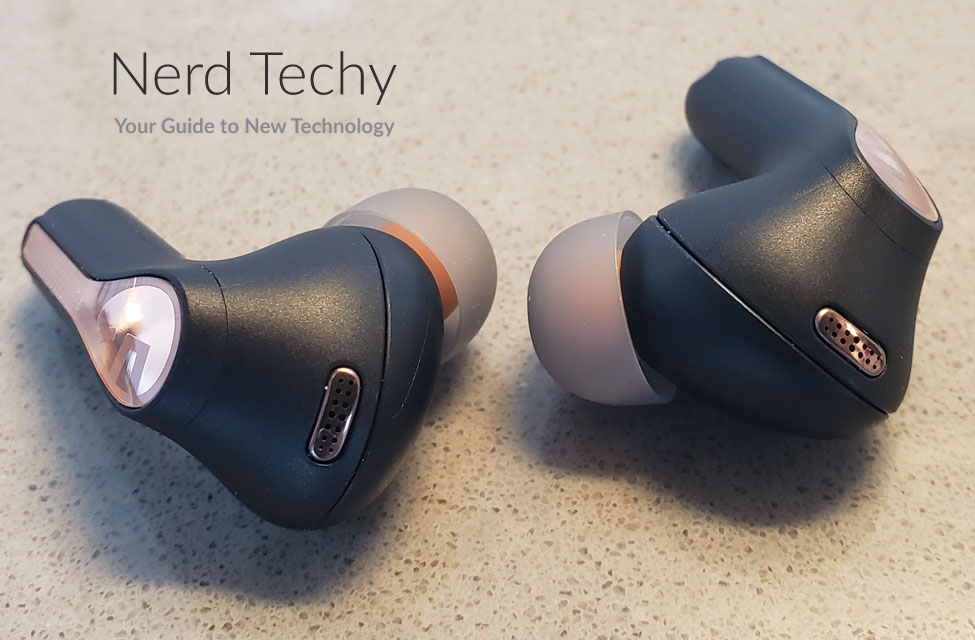 Pairing
The Capsule3 Pro pair to your phone using the Bluetooth 5.3 protocol. This is the latest version of Bluetooth, and comes with some major improvements over previous versions. To begin with, it has a significantly wider bandwidth than Bluetooth 4.2. Instead of being limited to low-bitrate MP3s, you can listen to high resolution audio. This also allows for a clearer signal and less cross-talk when you're in the middle of a phone call.
Bluetooth 5.3 is more stable than previous Bluetooth versions. Have you ever had a set of earbuds that cut in and out when you're walking around? That's not a problem here. Random drop-outs are virtually non-existent, and you don't have to worry about your earbuds ending your phone calls.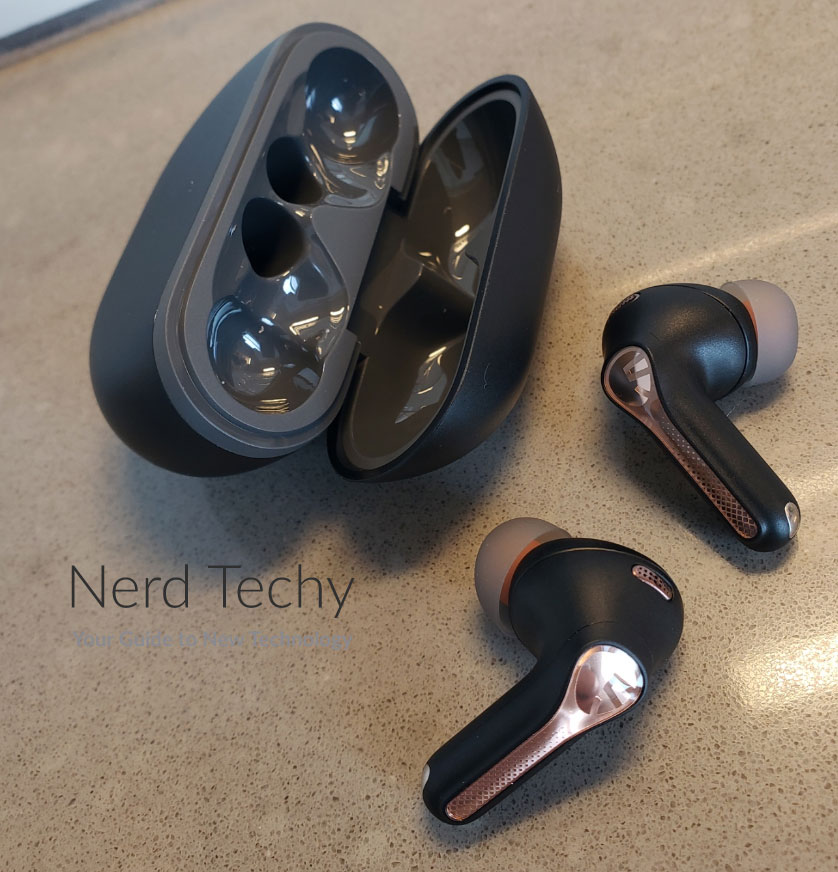 Finally, Bluetooth 5.3 offers lower latency than even Bluetooth 5.2. This means there's virtually zero lag between your video and the corresponding audio. As a result, it's the optimal protocol for gaming and watching videos. If your smartphone doesn't support Bluetooth 5.3, don't worry. Like all versions of Bluetooth, it's backwards-compatible with previous versions like Bluetooth 4.2.
None of this matters if the earbuds' audio processing isn't up to par, and in this regard, the Capsule3 Pro delivers. To begin with, it uses the LDAC audio codec rather than the older SBC codec. Without getting too far into the weeds, it supports higher-bitrate audio. Your Bluetooth 5.3 performance won't be limited by an old, low-bitrate codec.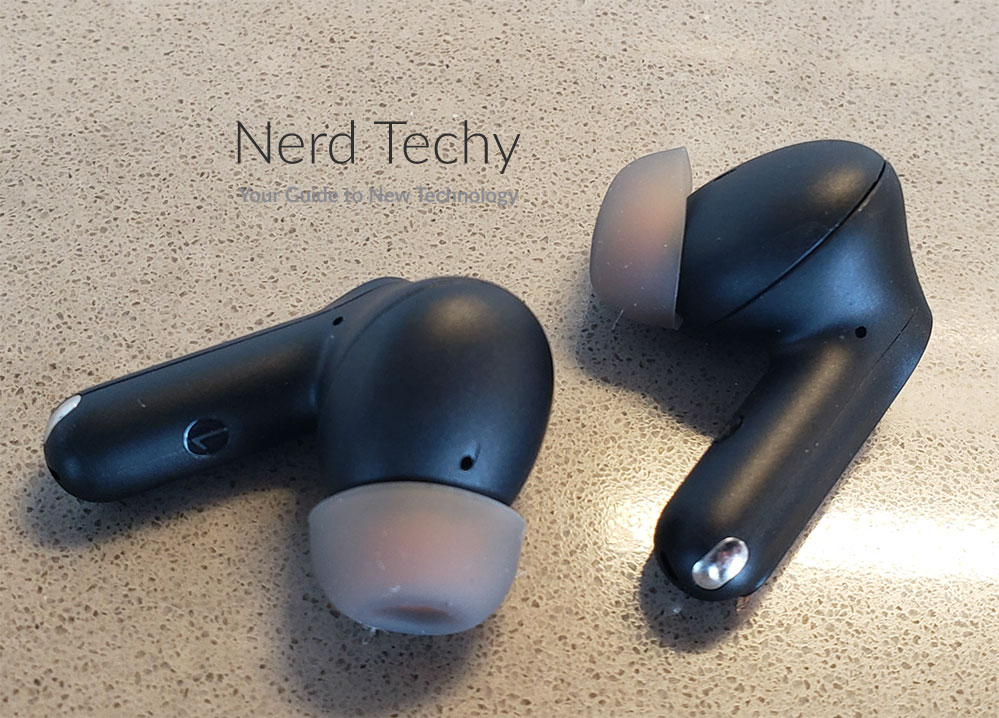 Along the same lines, the earbuds feature a special gaming mode. This mode reduces the audio quality under some circumstances. But it's designed to promote an even more stable signal and reduce the latency to a mere 70ms. That's not quite as low-latency as a set of wired earbuds, but it's pretty close.
The Capsule3 Pro earbuds can also be paired with your phone in stereo or mono mode. Pairing a single earbud isn't ideal for listening to music. But for podcasts and audiobooks, it's a great way to maintain awareness of your surroundings. Not only that, but by using one bud at a time, you effectively double your battery life.
If you want, you can install SoundPEATS' companion app on your smartphone. It's completely free and 100% optional, but it has some useful features you can take advantage of.
First off, there's a multi-band EQ that you can adjust to customize your audio profile. You can adjust the earbud volume, reset the buds, and upgrade the firmware. You can disable touch controls to prevent yourself from accidentally activating functions. This is also where you'll turn the game mode on and off.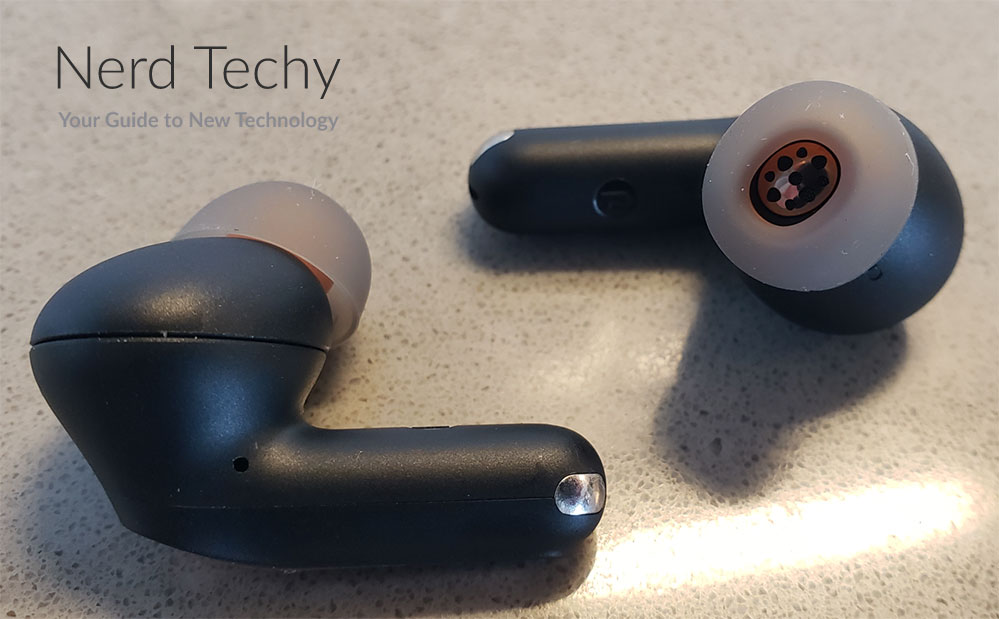 Battery and Charging
The Capsule 3 Pro earbuds' internal batteries each carry enough charge for eight hours of use. This is a manufacturer rating, but it seems accurate. That said, it's important to know what it means. Eight hours of playtime means eight hours of listening at medium volume. If you turn the volume all the way up, your batteries will die sooner.
Along the same lines, it assumes that ANC mode is turned off. If ANC is active, four hours of battery life is more realistic. This might sound disappointing, but it's par for the course for wireless earbuds.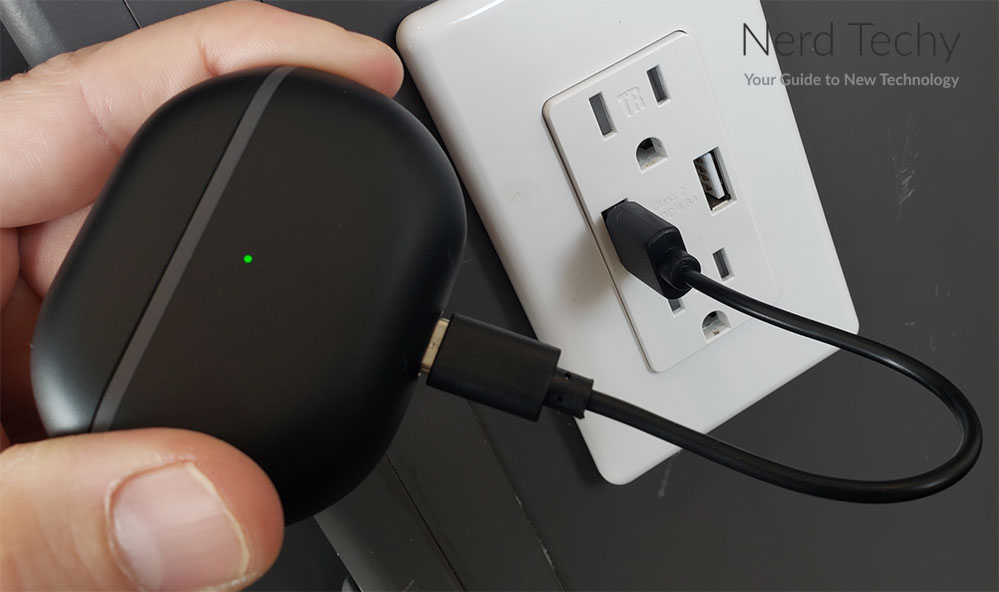 The charging case has enough battery power to provide 5 ½ full recharges. That's enough for 44 hours of playback, or 52 hours total including your initial charge. You can take a trip for the week and have enough power to listen for eight hours a day.
No matter how you cut it, you're looking at plenty of playtime. Charging is easy with the included USB Type-C cable. Plug it in, and you'll have a full charge in around 2 ½ hours.
If battery life is less important to you than audio quality, consider the SoundPEATS Air3 Deluxe HS. The battery only lasts for five hours, but the audio quality and ANC function are outstanding. It also has a similar black-and-copper aesthetic to the Capsule3 Pro.
Audio Quality
Each Capsule3 Pro earbud sports a 12mm driver. That's about 50% larger than the average wireless earbud, and it moves a lot of sound. Even at half volume, music is nice and clear. Unless you're trying to drown out loud background noise, listening at higher volumes shouldn't be necessary.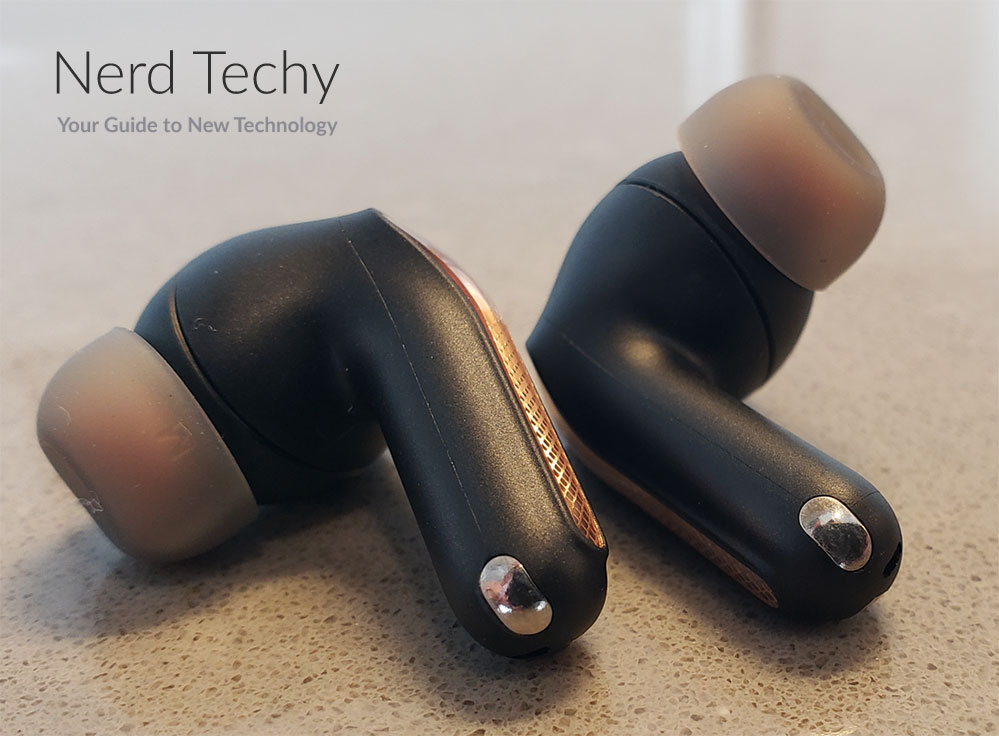 The audio quality itself is okay for the price, but it didn't blow us away. You're looking at a decent set of midrange drivers with a lot of volume. That said, you do get the benefit of eight preset EQ settings that you can use to customize your audio.
The hybrid ANC has two sets of microphones: one on the outside and one inside your ears. These microphones work together to detect background noise as well as noise that's bleeding through. They constantly adjust the speakers to produce anti-noise and reduce background noise by up to 43dB. As with the regular audio, the ANC mode works fine, but it's nothing to write home about. It's fine for most environments, but it will leave you wanting more in louder spaces.
Using a single button, you can switch between normal mode, ANC mode, and transparency mode. Transparency mode allows background noise to bleed through, so you can carry on a short conversation. Again, it works fine, but it's not terribly impressive. Call quality, on the other hand, is impressive, with good background noise reductions for very clear conversations.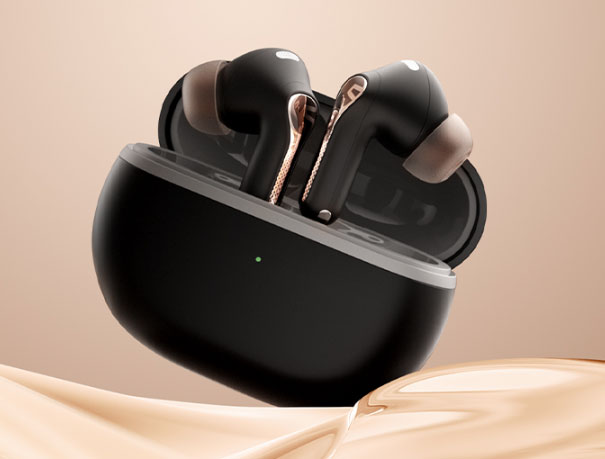 Use code QG6UCCG2 for 10% off when you order the Capsule3 Pro on Amazon
Final Verdict
As you can see, the SoundPEATS Capsule3 Pro wireless earbuds are a good value at a medium price. Few of their audio features truly stand out. The call quality, ANC function, and transparency mode are all average. But you're getting a lot of functions without spending a ton of money.
Furthermore, there are some genuinely impressive features. The Bluetooth 5.3 connection is stable and reliable, with support for ultra-low latency and high-bitrate audio. We also appreciated the long-lasting batteries, along with the powerful charging case.