When the first wireless earbuds were released, they were little more than a novelty. The sound quality was poor, there was no stereo, and connections were unreliable. All of that changed with the development of true wireless technology, which allowed for high quality wireless over Bluetooth. It was around that time, with the release of the iPhone 7, that Apple eliminated the iPhone's 3.5mm audio jack. While many people were skeptical at first, wireless earbuds have now become the rule rather than the exception. And exercise enthusiasts are a big part of this revolution.
The reason for this is obvious. You might not mind a wire if you're taking a casual walk or kicking back in your recliner. But when you're running, climbing, or lifting weights, wires can be a major impediment. If you've ever accidentally yanked out an earbud while doing pushups, you're probably nodding your head right about now.
Today, we've had the pleasure of reviewing Soundpeats TrueWings True Wireless Earbuds. These are some of Soundpeats' latest offerings, and they've released as a mid-priced model. So, are they a good value? We've taken a long, hard look – and listen – and now we're going to tell you what we think.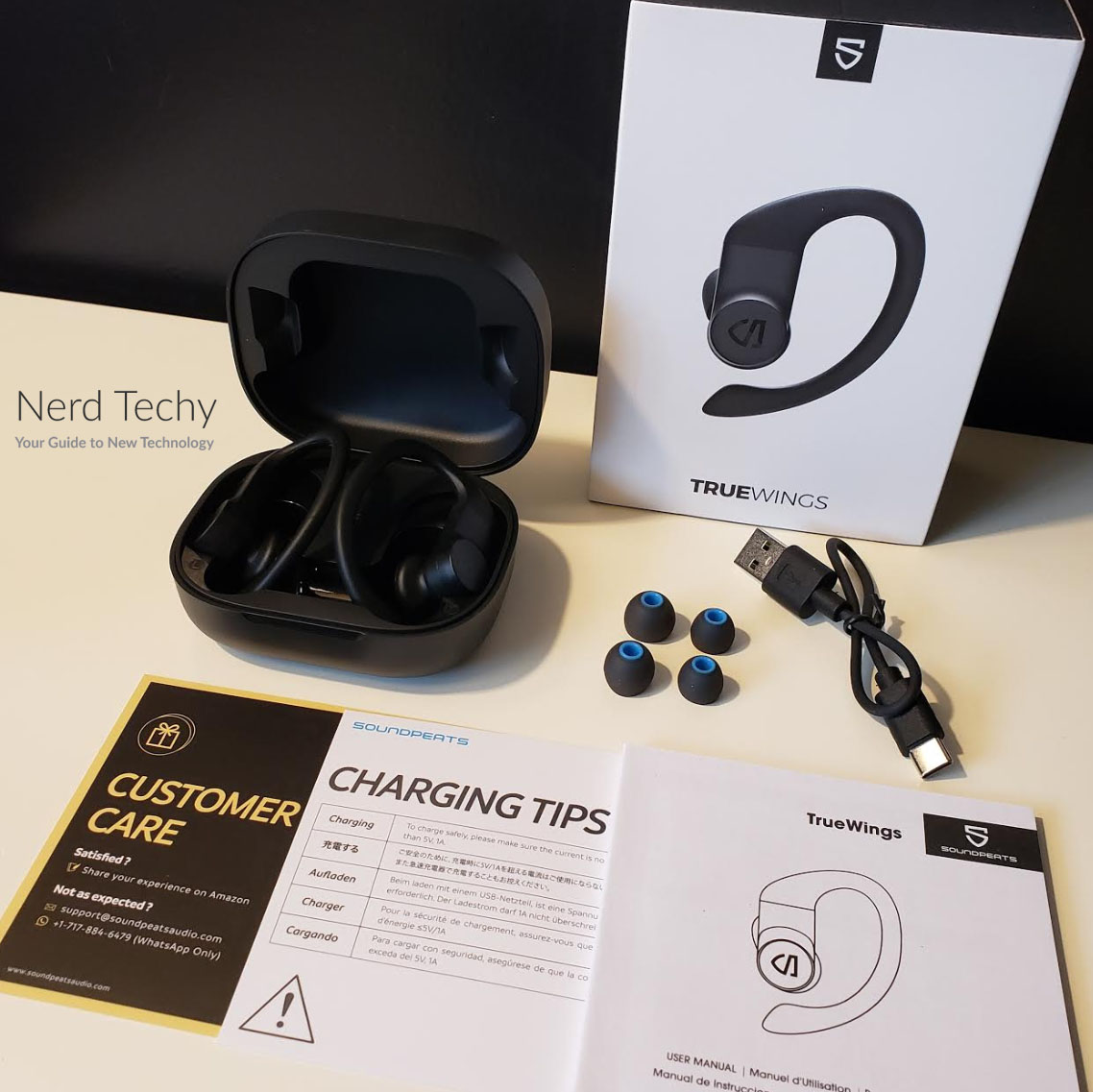 Design & Construction
The TrueWings earbuds get their name from their over-the-ear design. The wings extend forward and up from the earbuds themselves, then wrap around the top and back of your ear. This provides an added layer of security in case the earbuds come out of your ear canal. That said, this isn't likely to happen. The default ear tips are medium, but the kit includes small and large tips for a better fit. Take the time to find the right tips at the beginning, and you'll have a secure fit and a tight seal. This is a good idea regardless, since a better seal will block out ambient noise.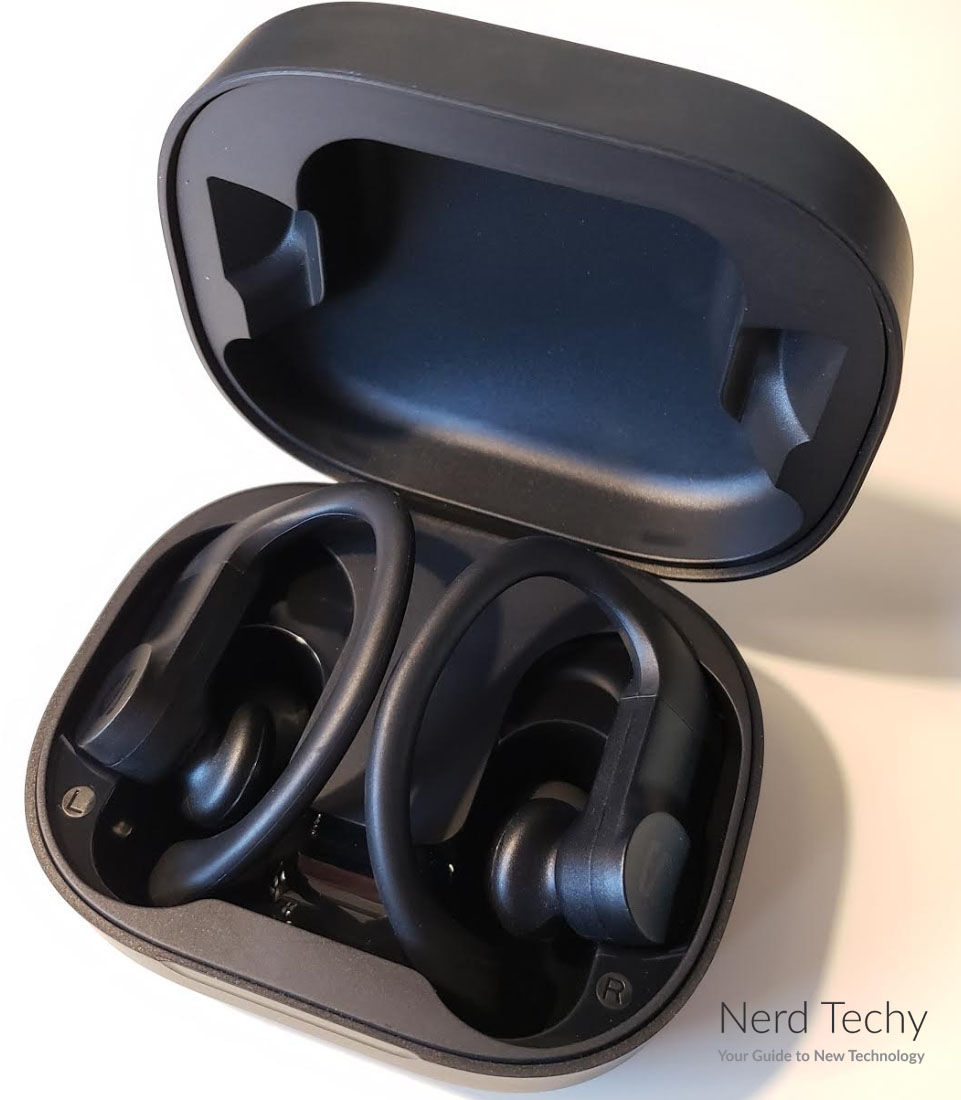 On the back of each earbud is a soft touch control button, marked by a glossy Soundpeats logo. These buttons have a variety of functions, including volume adjustment, track skipping, and answering and ending phone calls. There are also a couple of additional functions, which we'll talk about later in more detail. The build is sturdy, constructed from polycarbonate that has an unassuming matte finish. The wings are rubberized, which allows them to flex to fit your ears' unique, individual shape. The TrueWings earbuds are IPX7-rated for water resistance. This means they're capable of withstanding full submersion under 3 feet of water. Obviously, you won't have to worry about sweat or rain. But you can also take these earbuds in the shower, so you can keep on jamming while you wash up.
Like most wireless earbuds, the Soundpeats TrueWings come with a charging case. It has a compact, oblong design, with a spring-loaded hinge that stays closed easily. It measures 3.29 x 2.65 x 1.73 inches, small enough to slip in your pocket. Inside, there are two molded charging wells for your earbuds. They're awkward to figure out at first, but seating the earbuds is easy once you get the hang of it. Between the charging wells, there are four LED lights in a vertical row. They indicate the level of the battery charge, which means you'll never run out of juice by surprise. The USB Type-C charging port is discreetly located on the back underneath the hinge.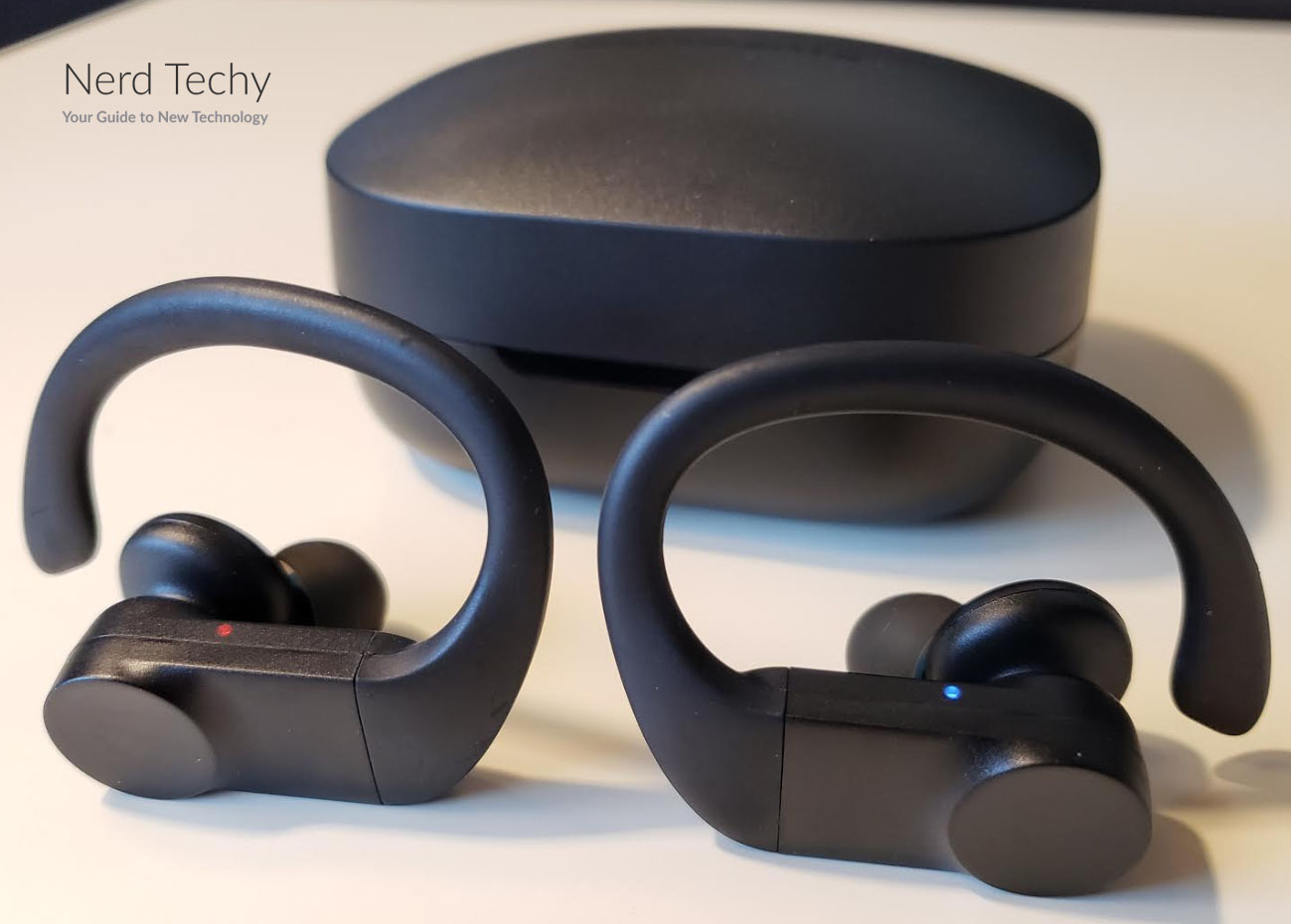 In addition to the case, earbuds, and ear tips, you also receive a USB Type-C charging cable and user's guide. The charging cable is a bit of a disappointment. It's only 6 inches long, so you'll need to keep it right next to a USB port or USB adapter. Soundpeats also offers a 12-month manufacturer's warranty, so you'll be covered if there are any issues later on.
If you're looking for an even more secure pair of earbuds, consider a pair with a neck band. The Rock Space B2 Fancy is an excellent pair. They're connected by a flexible neck band, which ensures they won't get easily lost.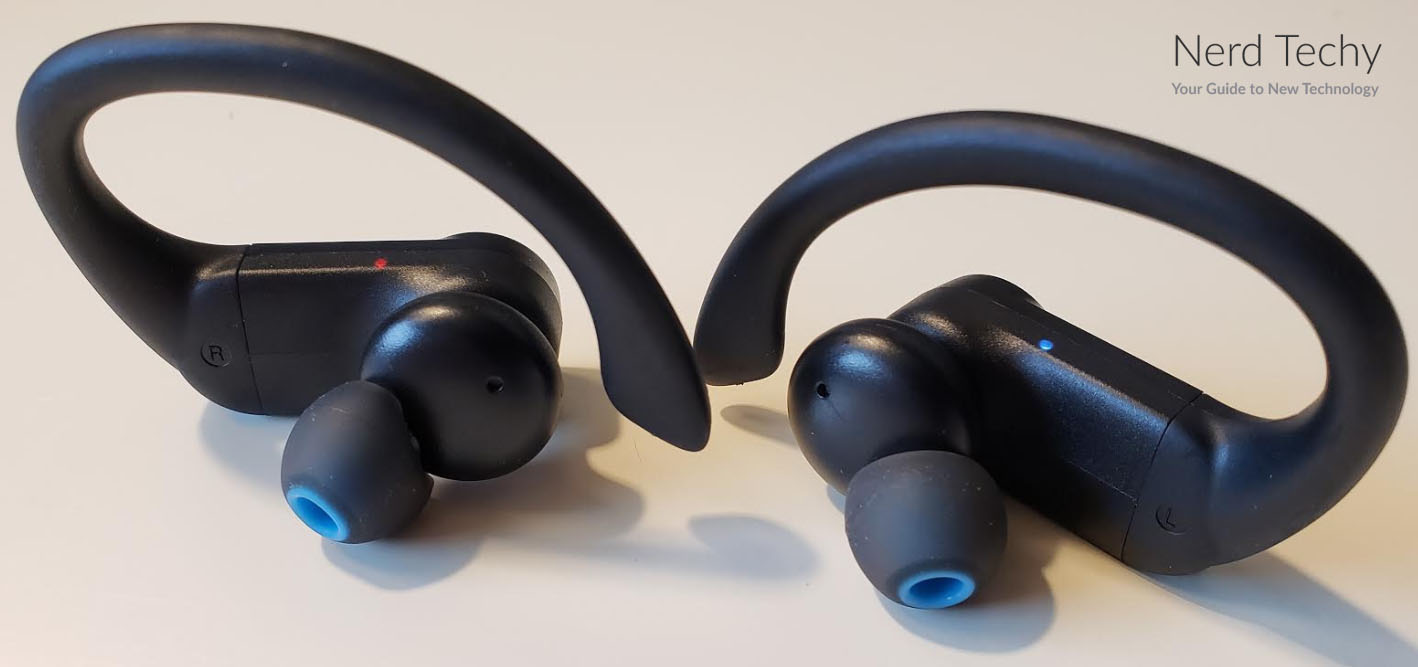 Battery & Charging
The TrueWings earbuds themselves will operate for 4 hours on a single charge. As is usually the case with wireless earbuds, this is a manufacturer's rating. Since they test their earbuds at low volume, your mileage may vary. Still, even at full volume, you can expect a bare minimum of 3 hours. That's more than enough for most people's purposes. In addition, the charging case doubles as a power pack. It holds enough juice to charge the earbuds an additional 4 ½ times. This extends their rated performance to 22 hours. Even if you use them at full volume, you're still looking at 16 hours of battery life. Not bad.
For even more battery life, consider the Anker Soundcore Life P2. They offer an impressive 40 hours of total battery life, although they're extraordinarily small.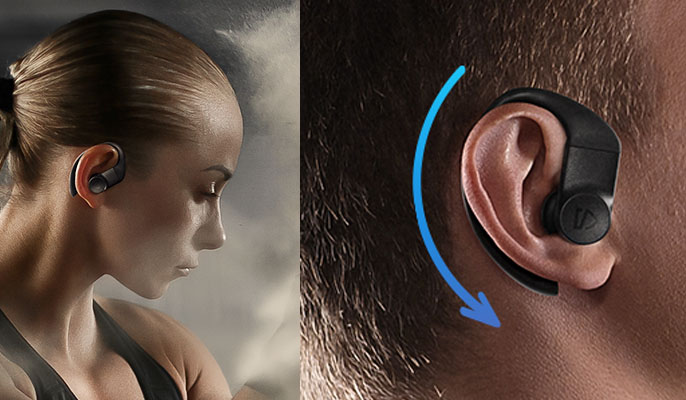 Connectivity & Extras
Soundpeats TrueWings earbuds use the Bluetooth 5.0 protocol. This is the latest version of the protocol, and supports the most stable connection possible. It also allows for high-bitrate audio playback, which music lovers will appreciate. The overall signal range is limited to 33 feet, but that should be good enough for most purposes. Even if you want to set your phone down to do some housework, you'll be able to move around freely. All of this being said, the TrueWings support devices as old as Bluetooth 4.0. Even your older iPod or smartphone will still play audio just fine.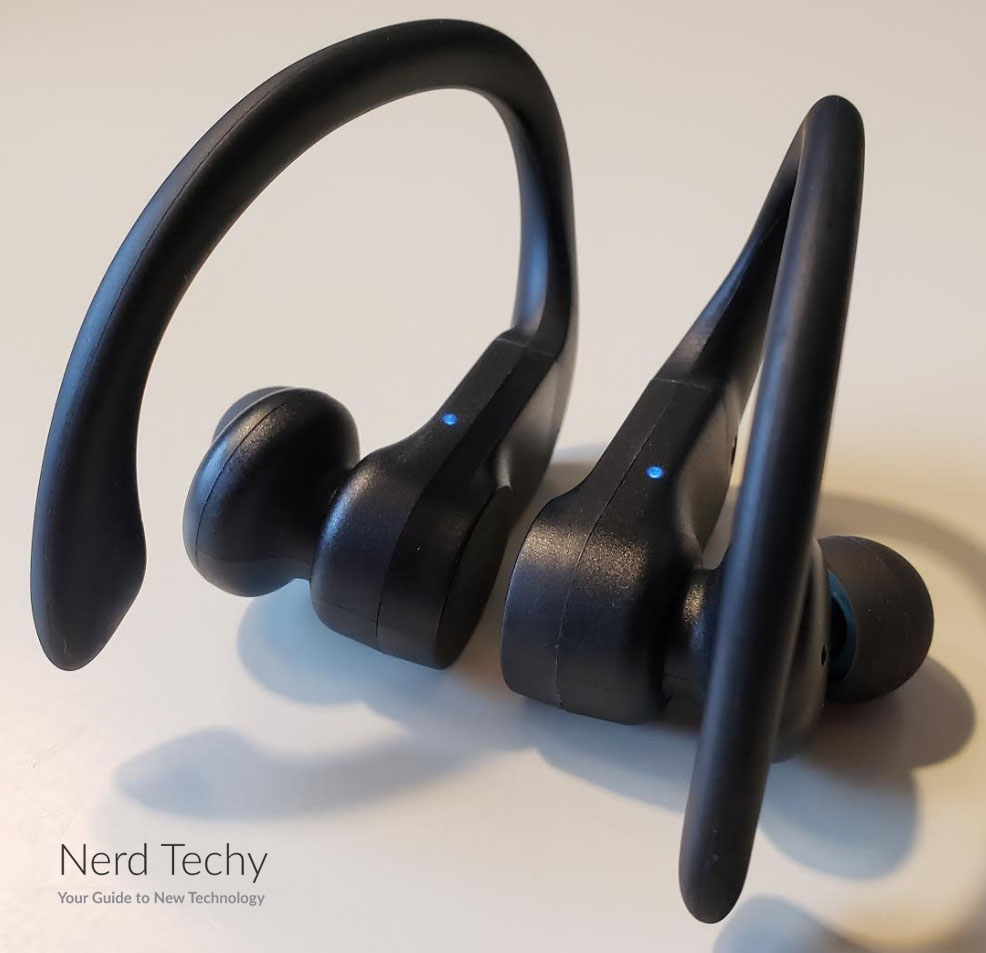 One thing the TrueWings earbuds don't offer is a true low latency codec. If you need the lowest possible latency, take a look at the Funcl AI. They use the latest aptX low latency protocol, so they're perfect for gaming or watching movies.
The TrueWings are ideal for making phone calls. You can use either the left or the right earbud independently. In this way, you can double your battery life, provided the only thing you're concerned about is hands-free calling. That said, you won't have access to all the controls with only a single earbud. So you might need to take your phone out anyway.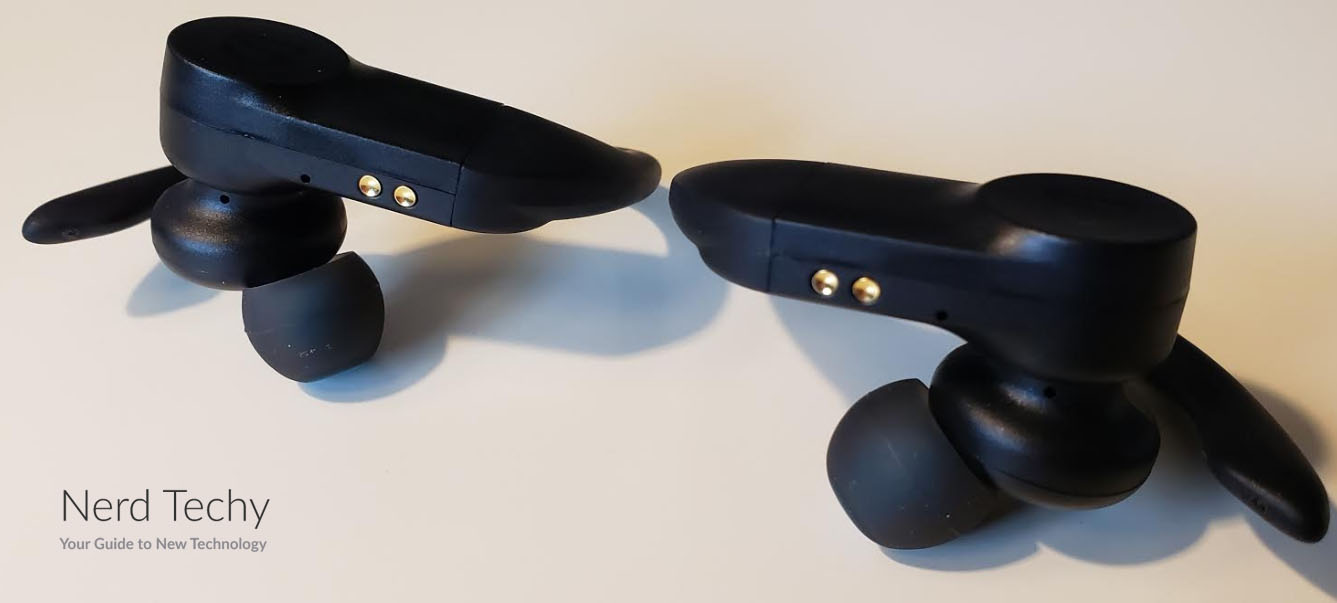 When using your earbuds in this fashion, you may end up having some pairing issues. This is common with true wireless earbuds, since the second earbud might lose sync. If this happens to you, the reset procedure is easy. First, open your phone or MP3 player's Bluetooth menu and clear the TrueWings from their memory. Next, turn both earbuds off. Then, hold down the buttons on both earbuds for a full 10 seconds. You'll know it's been long enough when the earbud LEDs flash twice. At that point, all you'll have to do is power on the earbuds and pair them as normal.
Sound Quality
The Soundpeats TrueWings earbuds use 13.6mm bio-compound diaphragms. These are about the standard size for wireless earbuds. However, the bio-compound material is more responsive than carbon fiber. This allows for less buzz, and cleaner highs and mids. The overall sound quality is excellent, with plenty of shimmer and clear vocals. That said, the bass leaves something to be desired. It's clear and present, but it lacks punch. This isn't necessarily a criticism of the TrueWings per se. It's an unfortunate side effect of relatively small drivers, and is true of almost all earbuds.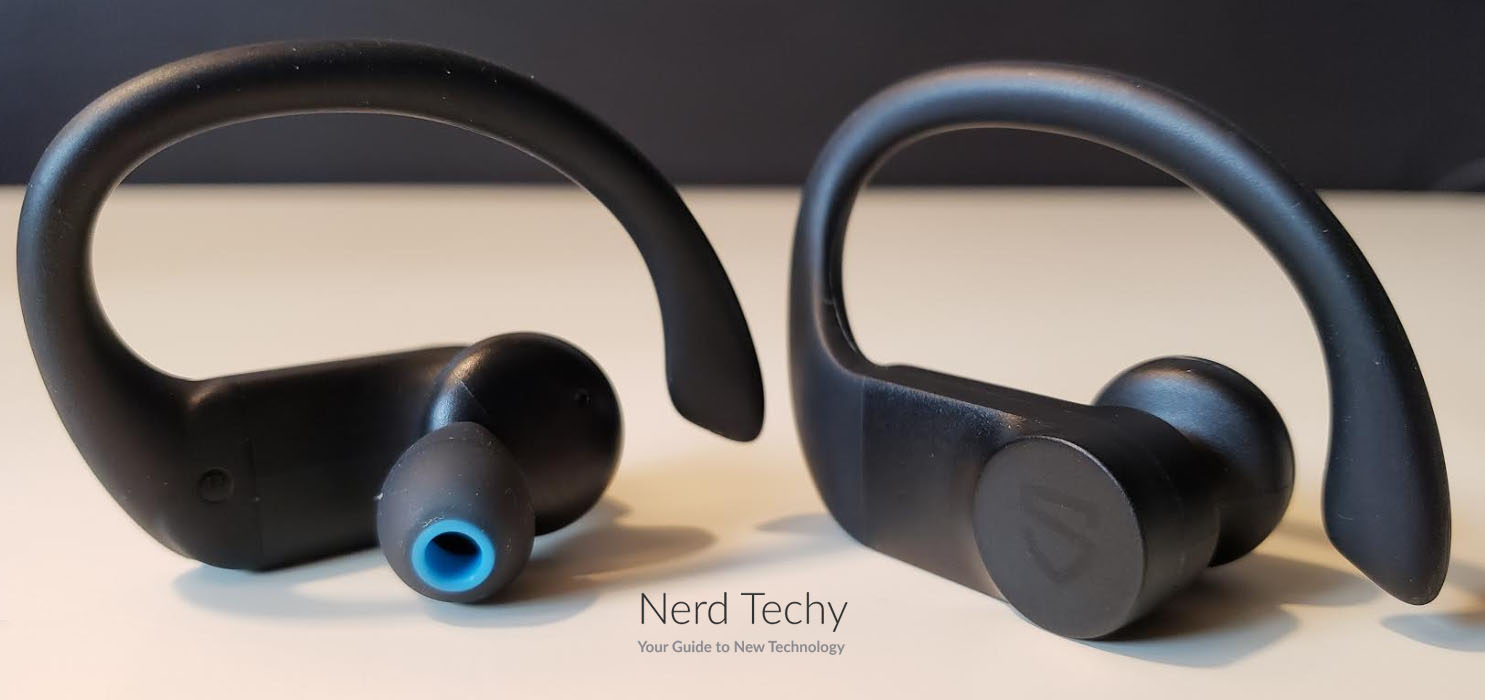 One feature we really liked about the TrueWings is "transparency mode". Transparency mode is a fancy way of saying that you can temporarily reduce the volume. This is useful if you're standing in a grocery store checkout, or if someone is talking to you at the gym. Simply double tap the left earbud button, and you'll be able to carry on a conversation. Double tap the earbud again to return the volume to its normal level.
Making and receiving phone calls is easy. Both earbuds have a built-in microphone. This is a necessity due to the fact that the earbuds can be used independently. However, it improves sound quality significantly when you're wearing both. This means the person on the other end of your call can hear you clearly under most circumstances. TrueWings also allow you to use your phone's voice assistant. Just triple tap on the right earbud, and you'll be ready to go. Needless to say, this function will not be available if you're using the left earbud as a standalone headset.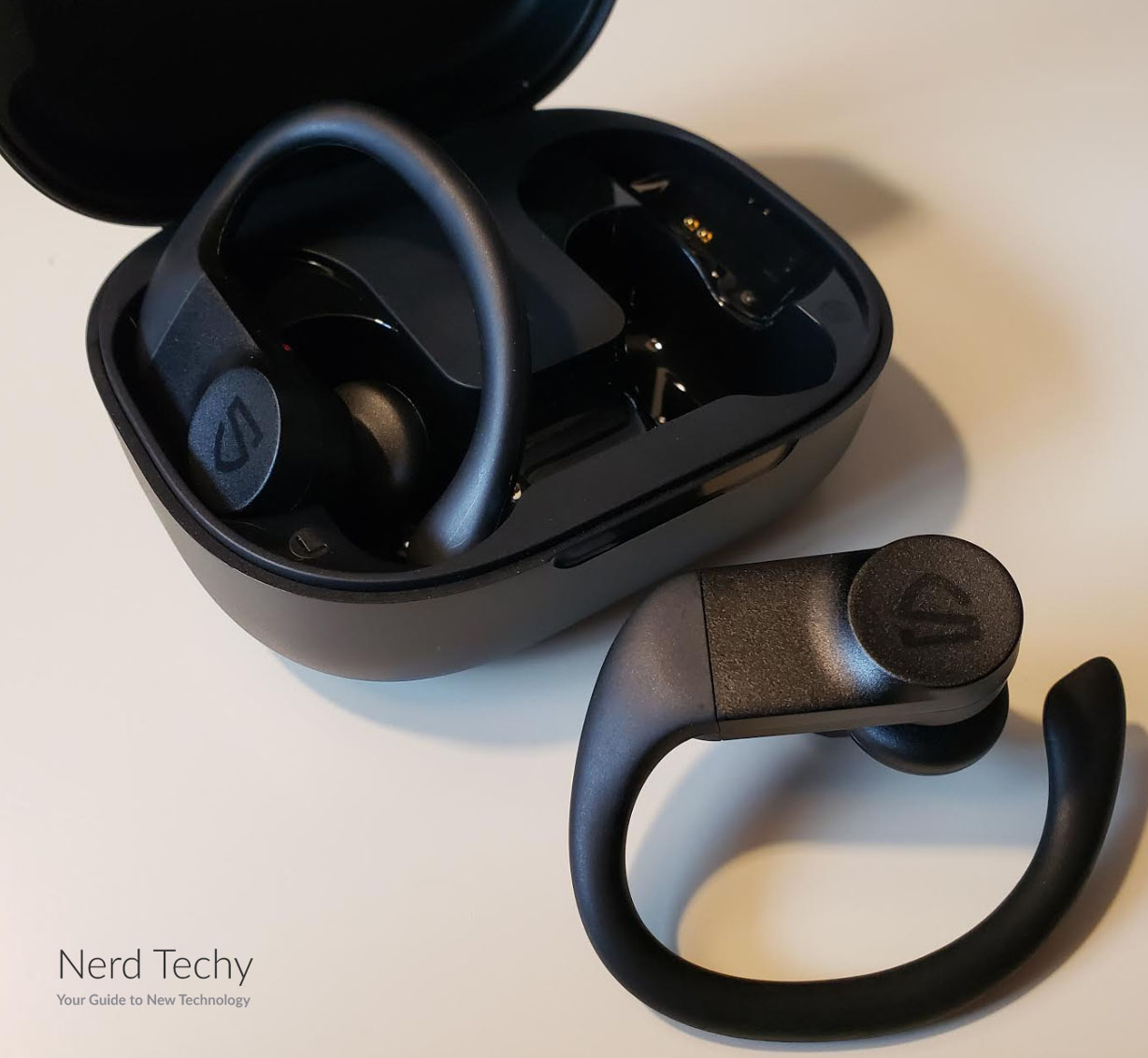 Final Verdict
So, are the Soundpeats TrueWings worth the investment? We'd say so. They offer plenty of versatility, whether your primary concern is music or phone calls. While the bass was underwhelming, that's nearly universal among all earbuds. The quality mids and highs, meanwhile, are a match for any competition. The connection is secure, and the latency is reasonably low, although not quite low enough for gaming. And the transparency mode is a nice extra touch. We liked this feature especially, since it avoids the awkwardness of holding your earbud in your hand during a conversation. Throw in the ability to use the earbuds independently for hands-free calling, and you've got yourself a solid purchase.