Trifo Lucy Ultra
Pros
Powerful 4,000Pa suction.
Efficient mapping and object avoidance.
Interchangeable roller brush and pet extractor.
Excellent build quality.
Can also be used as a security camera.
Cons
A bit pricey.
No full bin alerts.
Glossy finish shows dust and fingerprints.
Some types of technology are more exciting than others. Take game consoles, for example. When a new one gets released, the technology press goes bonkers. This makes sense to a certain extent. For one thing, it's not every day that a new game console comes out.
But more importantly, game consoles are fun. They're exciting. If you're a gamer, you look forward to using your console every day. So when there's an upgrade, it's big news. The same goes for smartphones and other "fun" technologies.
However, it's important not to write off the more "boring" technologies, like vacuum cleaners. These things might not be fun to use in the traditional sense. But a well-designed, functional product will help you get your work done more quickly. The less time you spend vacuuming your floor, the more time you'll have for other activities. Maybe you can even spend more time gaming.
In the past, a vacuum's quality was determined mostly by the quality of the attachments and the suction power. These both remain important today, but robot vacuums have changed the equation. With a robot vacuum, you aren't operating the machine yourself.
Instead, it's being run by an algorithm. So you also have to think about the software and what it's capable of. A good robot vacuum will require minimal involvement on your part. The software should be easy to use, and as much as possible should be automated. The less you have to touch your vacuum, the better!
Trifo Lucy Ultra
Today, we're going to review the Trifo Lucy Ultra. This is a robot vacuum that's purpose-built for pet owners. It comes with an interchangeable roller brush and clog-proof suction tube. It also sports a set of mopping pads at the back, for cleaning up caked on dirt and other tough messes.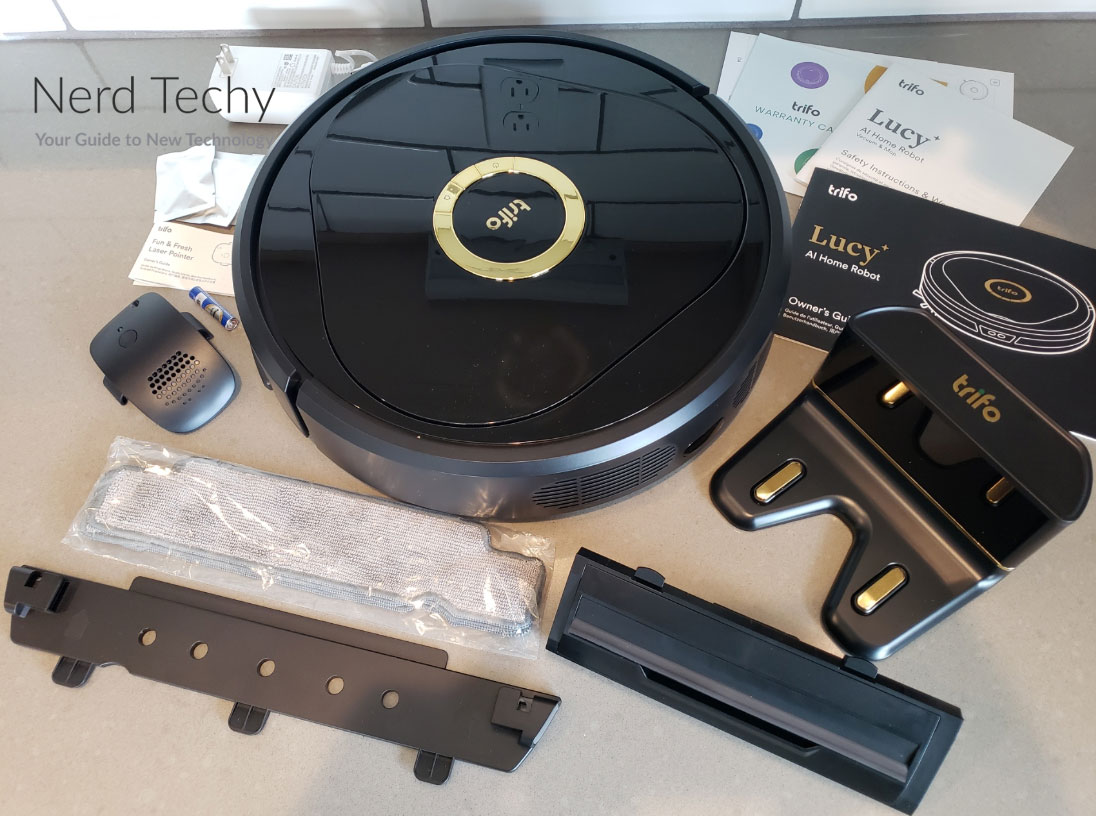 It's worth noting that this is a new and improved version of the previous Trifo "Lucy" Pet Edition. In many respects, it's the same machine. However, there are important upgrades, most notably the mopping pads. That said, the original "Lucy" is still available for those who want to save money.
So, how well does the Lucy Ultra perform? To find out, we'll have to take a close look at all of its features. We'll evaluate the suction power, settings, and cleaning functions. We'll talk about what you can clean with it and what you should expect from the battery. And of course, we'll discuss how the app works. Let's get going!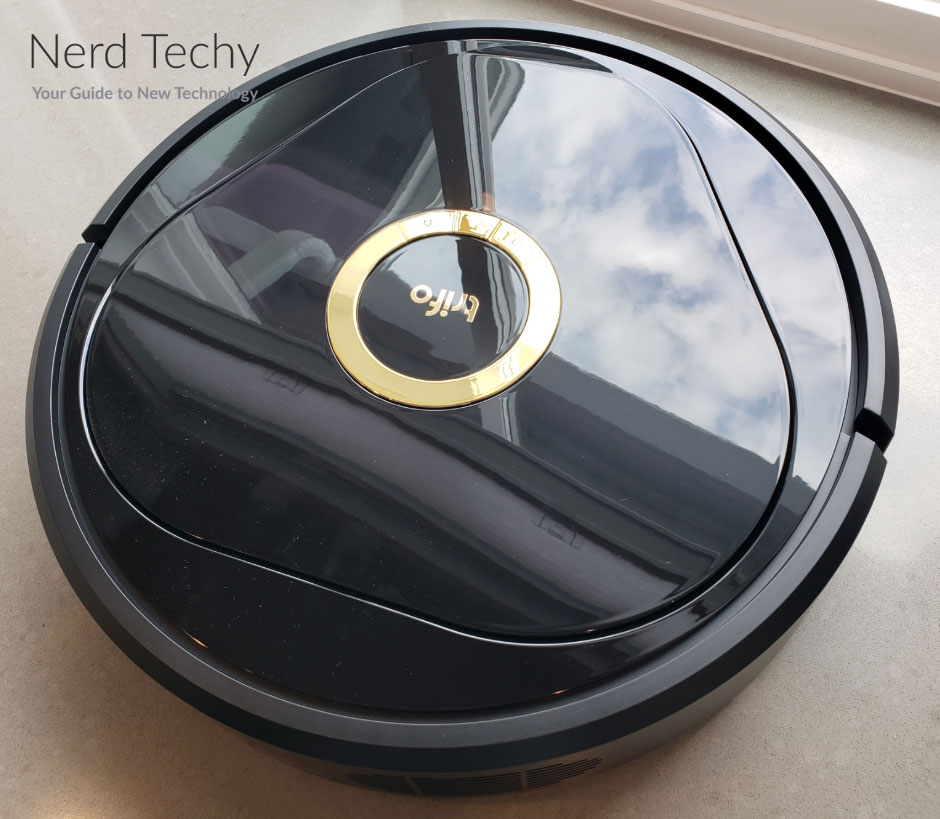 Overall Design
The Trifo Lucy Ultra is a circular robot vacuum with a diameter of 14.2 inches. That's fairly wide, which allows for a wider than average opening in the bottom. At 3.3 inches thick, it's about average for a robotic vacuum. It will fit under many sofas and some higher-standing shelves, but not many other pieces of furniture.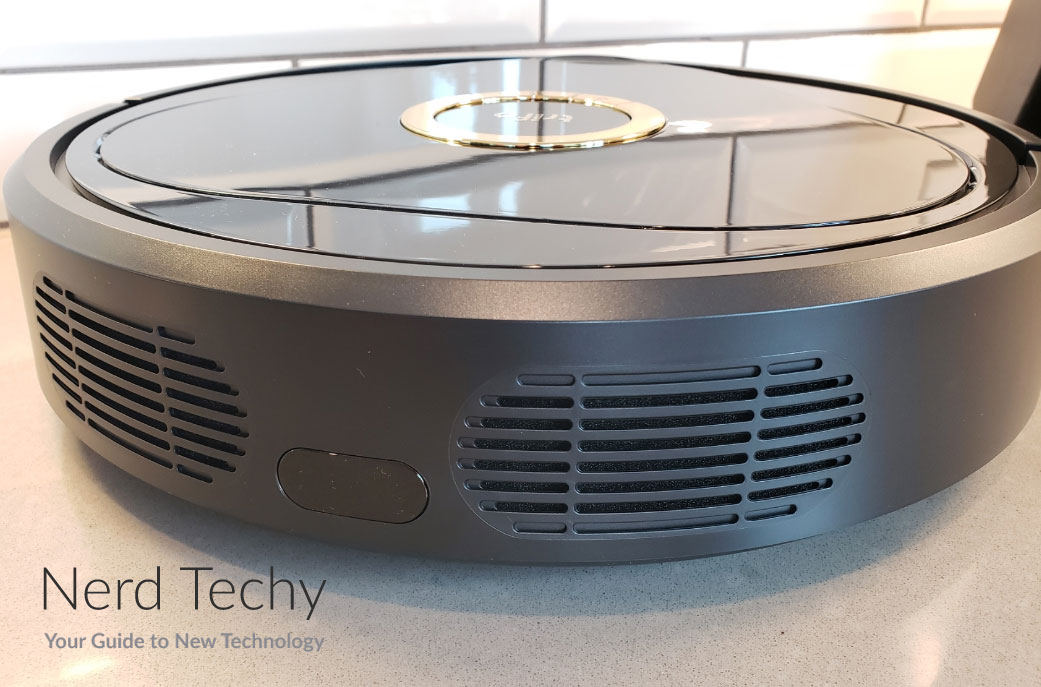 The housing is a glossy black plastic with a smooth, easy-to-clean finish. While it's easy to clean, we did notice it tends to attract dust and fingerprints. Regardless, the outer edge is designed like a narrow bumper, but that's not really what it is. There's no need for a bumper on a modern robot vacuum, since they navigate intelligently. Instead, the front part of the "bumper" acts as a housing for the navigation cameras. The back, meanwhile, is full of vents. This is where the exhaust air blows out when the vacuum is running.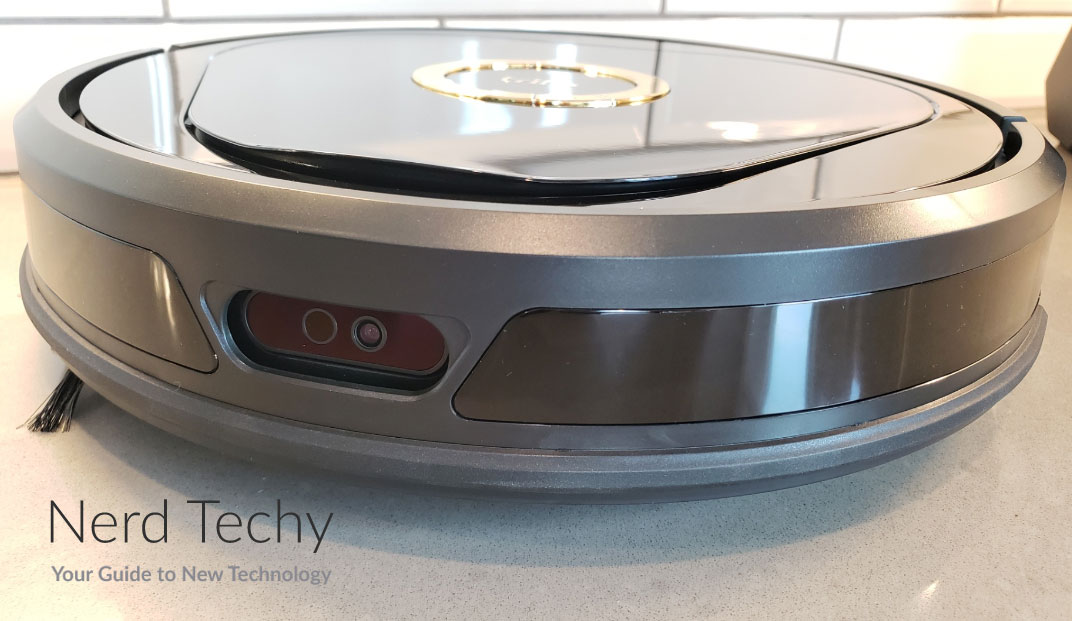 The top of the housing has a roughly triangular groove that outlines a center panel. You can lift up on this panel to access the inner dust bin. The gold ring in the center plays hosts to the vacuum's physical controls. There's a little power button to start a cleaning cycle, and a home button to return the vacuum to base. There are other controls in the app, which we'll talk about in a minute.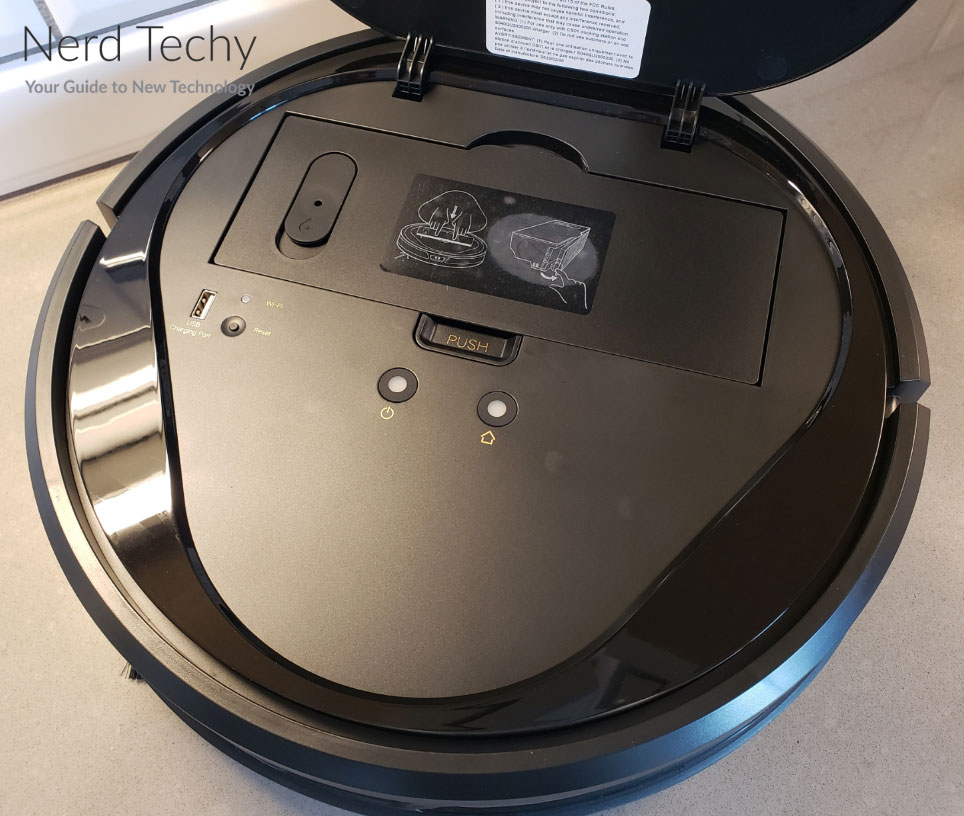 In the side of the housing is a removable laser pointer/air freshener. This is more of a gimmick than anything else, but it's a neat little touch. If nothing else, you can use it as a way to distract your pet while you're cleaning.
If you like what Trifo is offering but want a slimmer design, check out the Trifo Emma. It can fit under furniture most robot vacs can't, and it even has a voice locating function. On the downside, you can't set no-go zones, only block off individual rooms.
Drive and Brushes
As with any robot vacuum, the business end is on the bottom. In the middle part of the housing is a wide roller brush. The nylon bristles are nice and stiff, designed to dig into deep pile carpets and extract dirt and debris.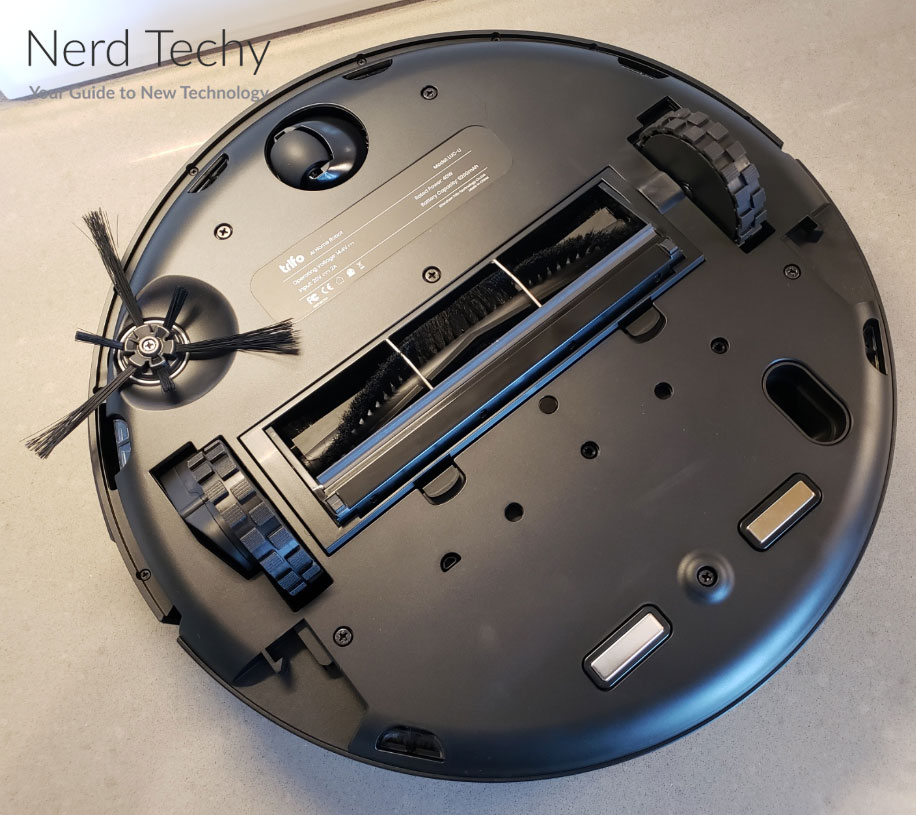 One of the neat features of the Lucy Ultra is the interchangeable pet hair extractor. With a few simple steps, you can remove the roller brush and replace it with a simple suction chute. Because there are no brushes in the chute, it's almost impossible to clog. This is a huge benefit when you're sucking up pet hair. Not only that, but the extractor has a narrow opening, which increases the suction power by 33%.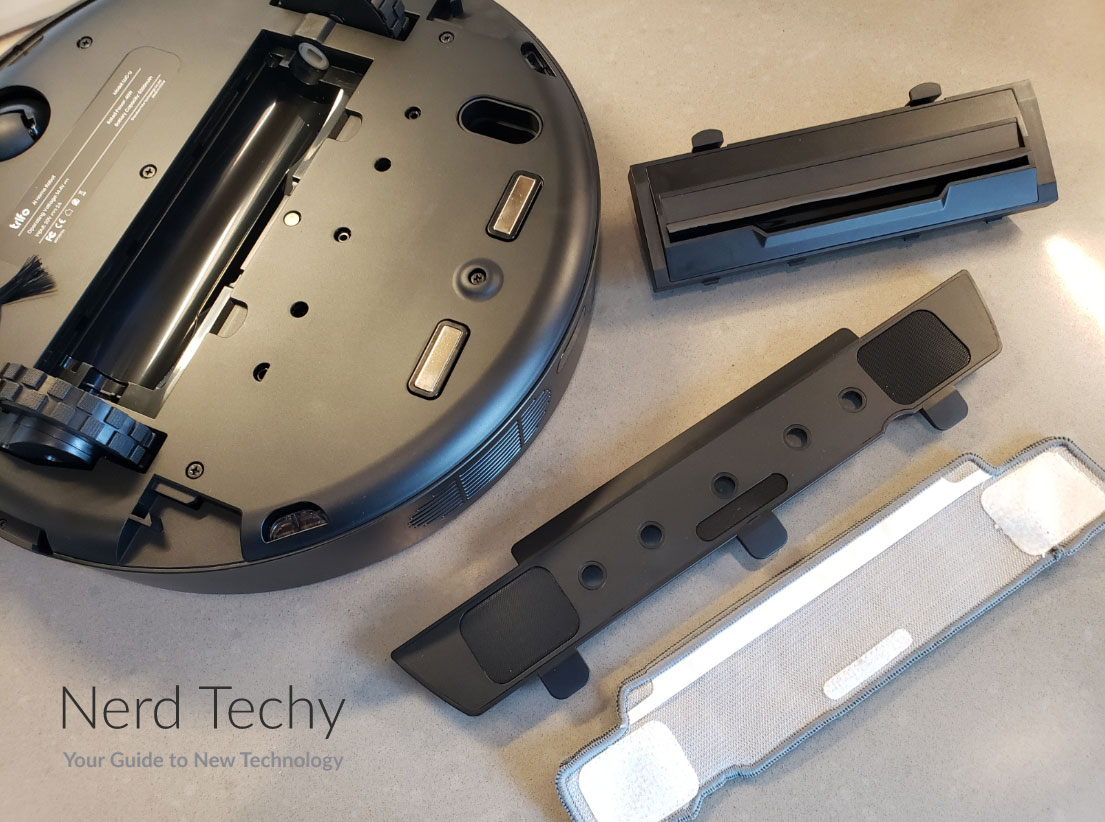 In front of the main roller, there's a set of brushes to the sides. These spin like little propellers, sweeping air from the outside in towards the center. You won't see much benefit from the side brushes when cleaning carpets. However, when you're on a solid floor, they make a noticeable difference.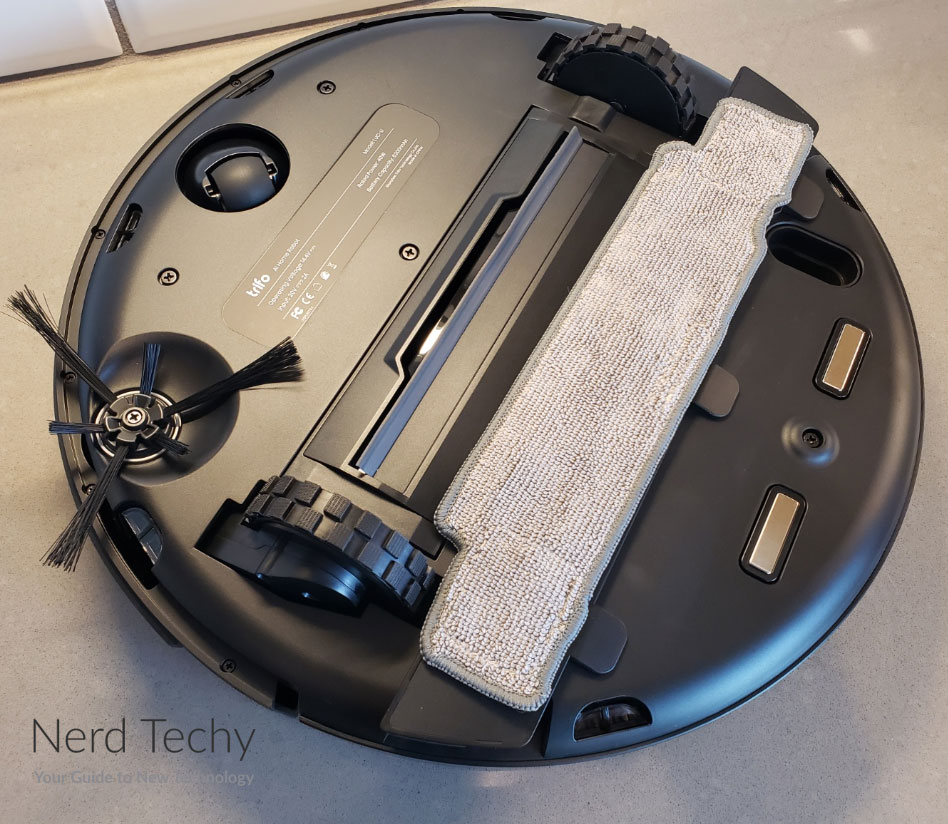 The drive wheels are located to the sides of the roller brush, slightly behind it. These wheels are fat and ridged, designed for crossing transitions. They can sometimes hang on area rug edges, but they generally perform pretty well. The steering wheel is located in its own little swiveling sub-housing at the front of the unit.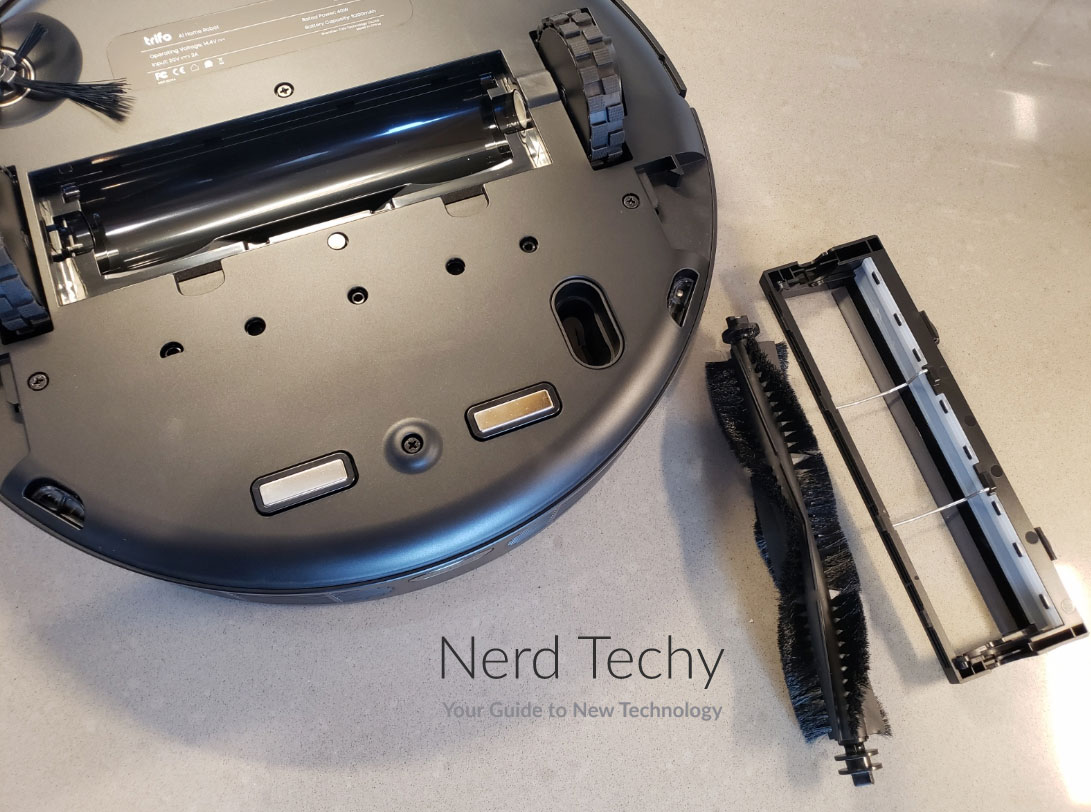 The back portion of the bottom housing is a surface where you can attach mopping pads. There are three removable pads in the package, and they're washable and reusable.
The last important thing in the package is a small base station. This sits close to your wall, and your vacuum sits on top of it to charge. It's unobtrusive, and you don't have to worry about it getting in the way in most spaces. Just make sure to put it near a power outlet so it can be plugged in.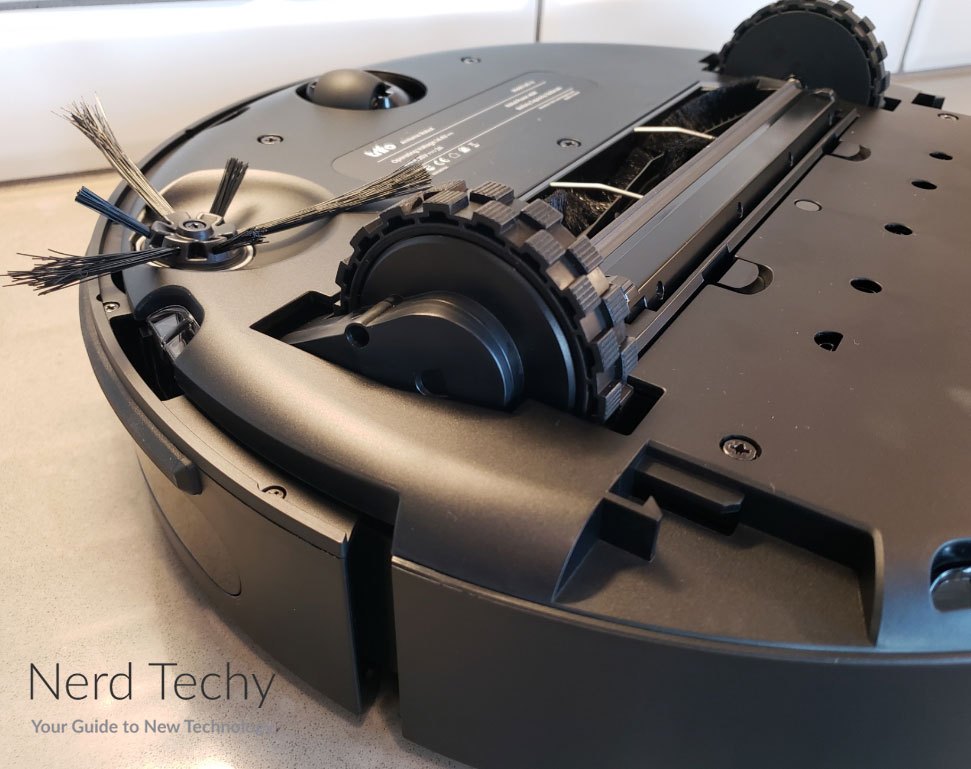 Cleaning Performance
The Trifo Lucy Ultra provides up to 4,000 Pascals (Pa) of suction. By comparison, the average robotic vacuum offers around 2,700Pa. So at full power, you're getting a lot of cleaning power. It's not what you'd get from a full-sized canister vacuum, but it's a lot for a robot vacuum. Moreover, the suction will adjust as needed to retain battery life. The motor will slow down on solid floors or shallow carpets. On deeper carpets, it will speed up.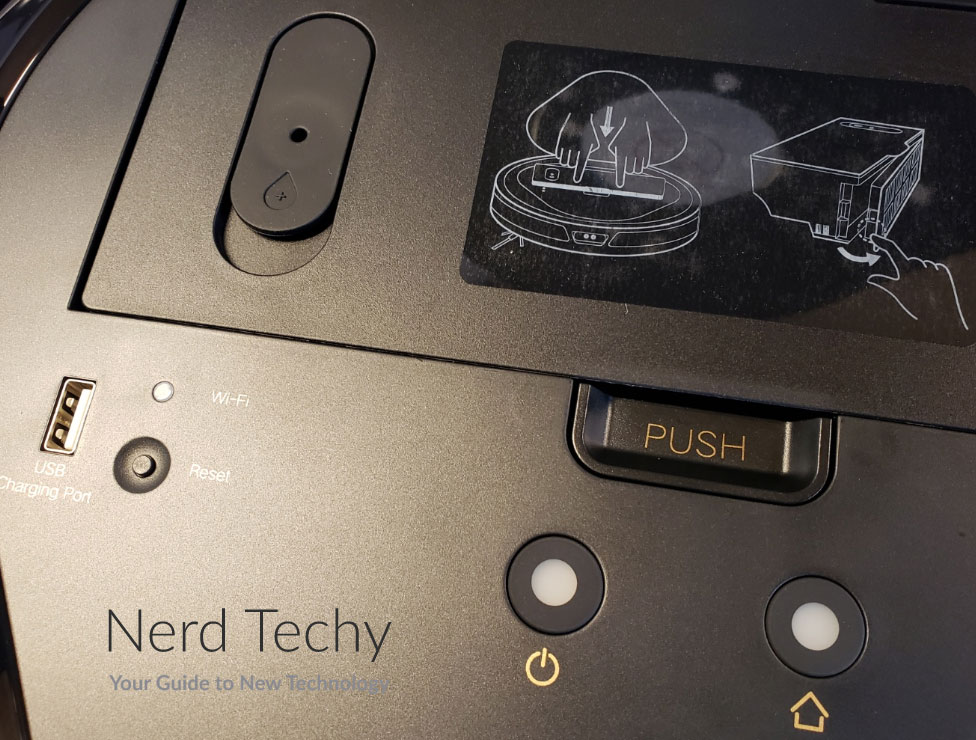 The mopping function works as well as you'd expect. It does a good job at leaning up lightly caked-on dirt. Think of it like a wet Swiffer. It's not going to clean huge messes, but it's great for everyday cleaning.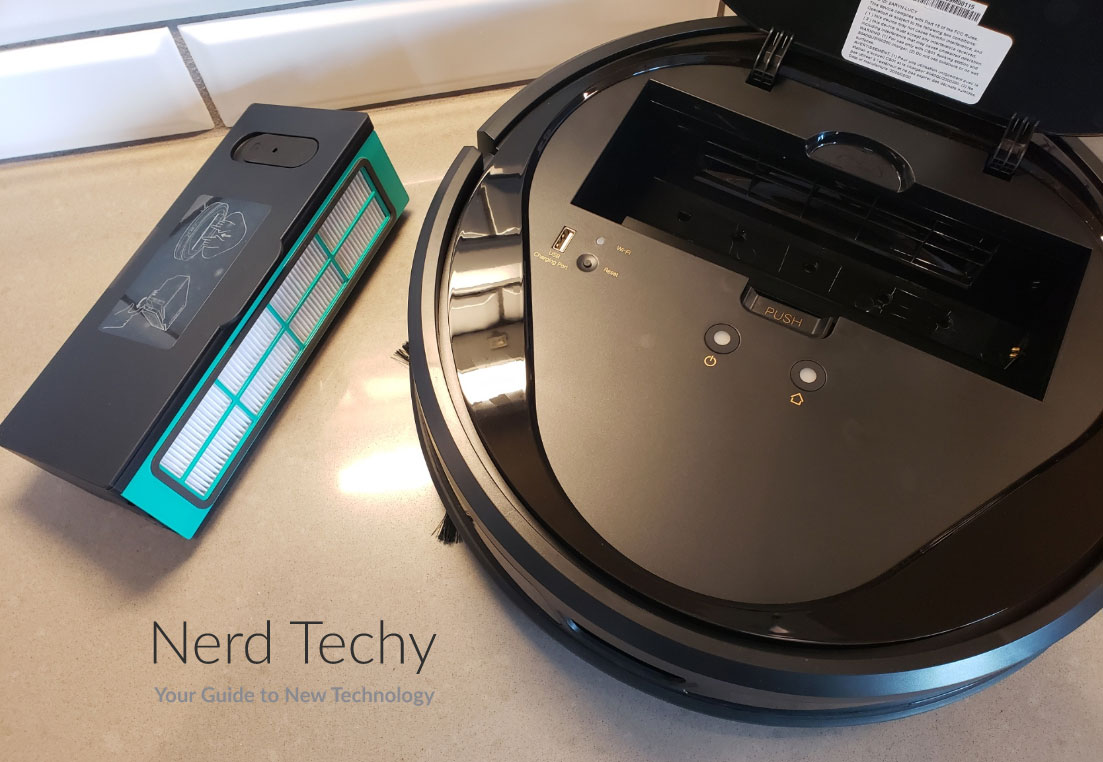 If you don't need a mopping pad, consider the Trifo Ollie. Besides the mopping function, it has most of the same benefits. It offers similar suction power, along with a similar pet attachment. As an added bonus, it's more affordable.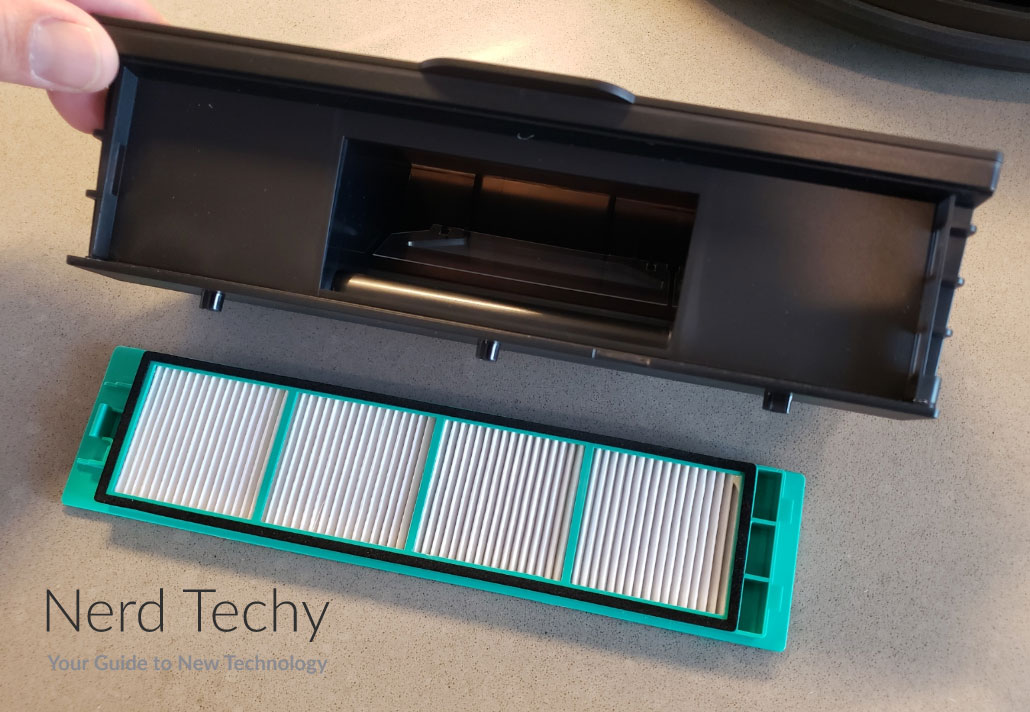 Battery and Charging
This vacuum has an internal rechargeable battery with a capacity of 5,200mAh. That's enough for approximately two hours of use, but this is only an estimate. Your actual performance will vary based on the type of surface you're cleaning. If the motor is constantly at maximum speed, it will drain the battery faster. If you're using low power on a solid floor, the battery will last longer. Regardless, you're looking at enough capacity to clean a large floor plan, around 2,700 square feet.
Even if you have an enormous home, don't worry. The Lucy Ultra will detect when the battery gets low, and automatically return to base. Once it's fully charged, it will return to wherever it left off.
Setup and Maintenance
The first time you use the vacuum, it will need to create a map of your home. It will wander around slowly, and it will look like it's confused. It's not broken; it's just mapping your house. It uses the built-in 1080p camera to build a visual model of your home. At the same time, a time-of-flight (ToF) sensor determines the exact distance to walls and objects. This allows the software to build a highly-detailed map.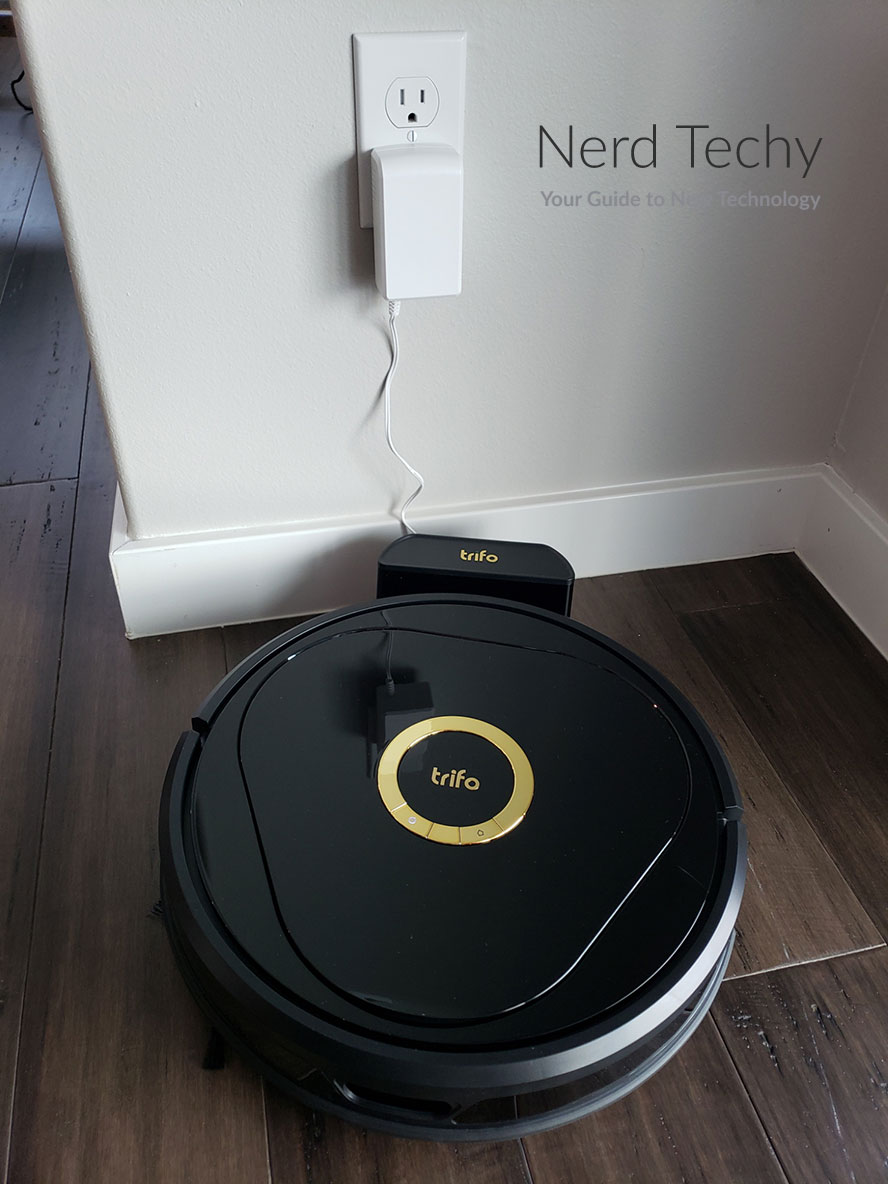 From then on, the Lucy Ultra will continue to updates its model of your home. If objects or furniture are moved, that will be reflected in its map.
As far as maintenance goes, the only thing you have to do is empty the dust bin. With a capacity of 600ml, it's got plenty of space for several cleanings. That said, the software doesn't have any full bin alert. You should check it periodically to make sure it isn't too full.
Everyday Use
With the smartphone companion app, you can customize the way the vacuum cleans. To begin with, you can view your home's map, and designate rooms to clean or skip. You can schedule cleanings by the day or week, and clean different rooms on different schedules. You can also set up no-go zones for your vacuum to avoid. If you have an area rug or doormat you want to clean manually, you can have the Lucy Ultra go around it.
In addition to all that, you can use the vacuum's navigation camera as a security camera. Peek in on it at any time and see what's going on in your home. You can drive the vacuum around and look in different rooms. You can also set up motion alerts for when you're not at home.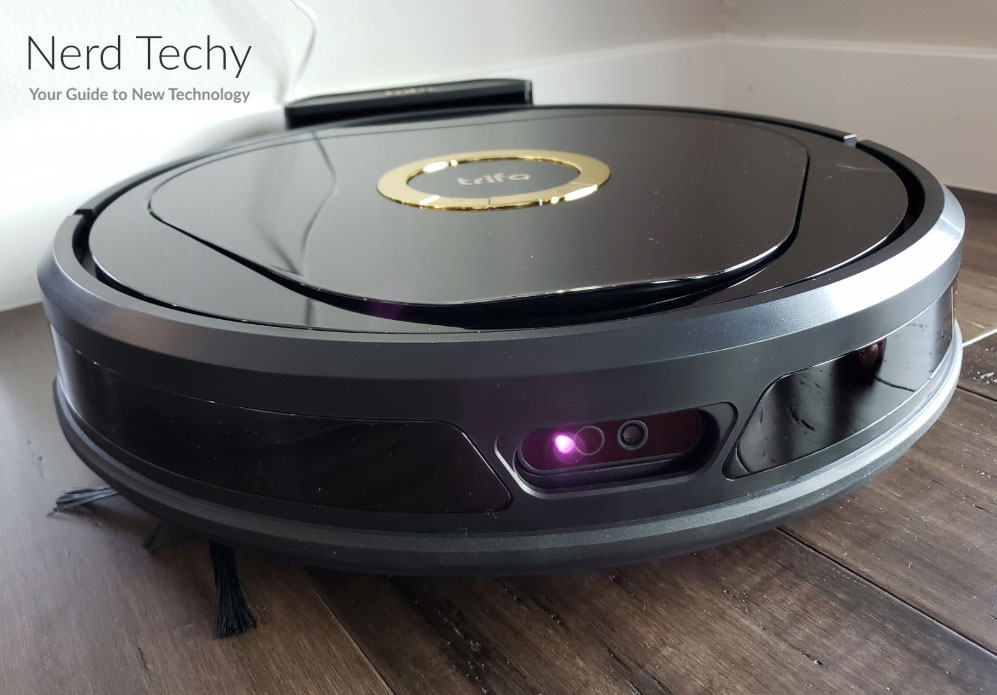 Final Verdict
The Trifo Lucy Ultra is a well-designed robot vacuum that improves on the manufacturer's previous designs. It's powerful, it's easy to use, and the software has all the functionality you need. If you're in the market for a new vacuum, it's one of the better choices out there.
Meet Derek, "TechGuru," a 34-year-old technology enthusiast with a deep passion for tech innovations. With extensive experience, he specializes in gaming hardware and software, and has expertise in gadgets, custom PCs, and audio.
Besides writing about tech and reviewing new products, Derek enjoys traveling, hiking, and photography. Committed to keeping up with the latest industry trends, he aims to guide readers in making informed tech decisions.