Quick Analysis
Editing capabilities
8.0/10
Recording and downloading
8.5/10
Pros
Multiple editing, converting, and recording capabilities.
Works on most computers with most inputs.
Intuitive, easy-to-use interface.
Free trial version available.
Cons
Fewer editing options than "pro-grade" software.
No timeline view for "merge" mode.
If you're sharing your videos on social media, your smartphone might not offer all the features you want. If you need to do more than a simple cut or filter, you're out of luck. In that case, good video editing software can be a great way to get the videos you want. But what if you wanted to get more out of your video editor? In today's age of social media, downloading and sharing are as important as editing.
Today, we're going to review VideoProc Converter Video Editing Software. This is a complete editing, conversion, downloading, and screen recording software. In other words, it's designed for a whole lot more than just sharing your vacation clips. You can download your favorite shows, record game sessions, and a variety of other functions. But how well does it perform in the real world? And what is it actually capable of? Let's take a deeper dive into all of its features, and see what we discover!
VideoProc Converter Basics
VideoProc Converter is an all-in-one editing and conversion software for Windows and Mac. In addition to working with any computer, it works with just about any hardware. To begin with, it supports GoPro, Android, and iPhones. However, it can also connect to DJI, camcorders, and any camera with a USB connection and 4K or lower resolution. Basically, unless you're using a very old camera or an 8K camera, you're going to be able to use it.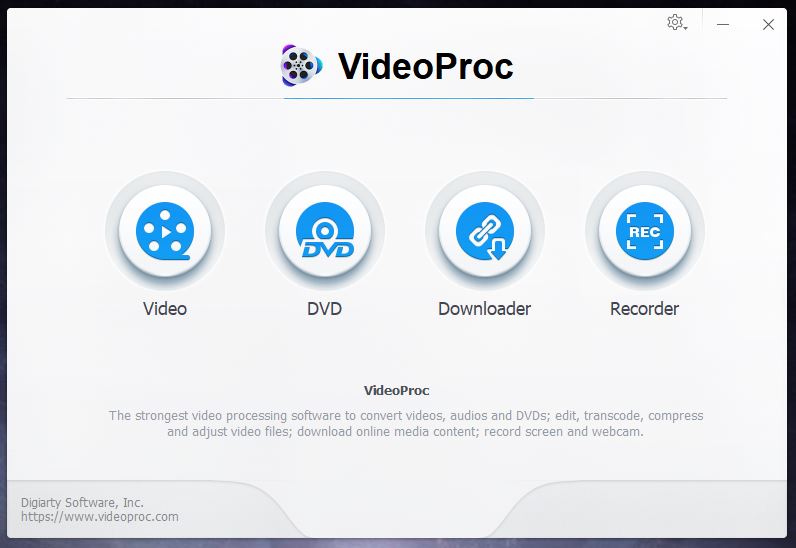 The interface is designed for normal, keyboard-and-mouse use. This sets it apart from a lot of editing software, which can have complex control schemes. You can use a dedicated editing controller like the TourBox if you want to. But the benefits will be few and far between compared to a more complex software.
When converting or encoding video, VideoProc Converter supports GPU acceleration. This can improve your speeds by an order of magnitude, assuming your GPU supports the feature. VideoProc Converter is free to download for both Windows and Mac. The free trial allows you to do everything you can do with the paid version, except for saving video. In other words, you get to play around with all the functions and preview your creations. If you like what you say, just purchase the paid version and you'll receive an unlock code.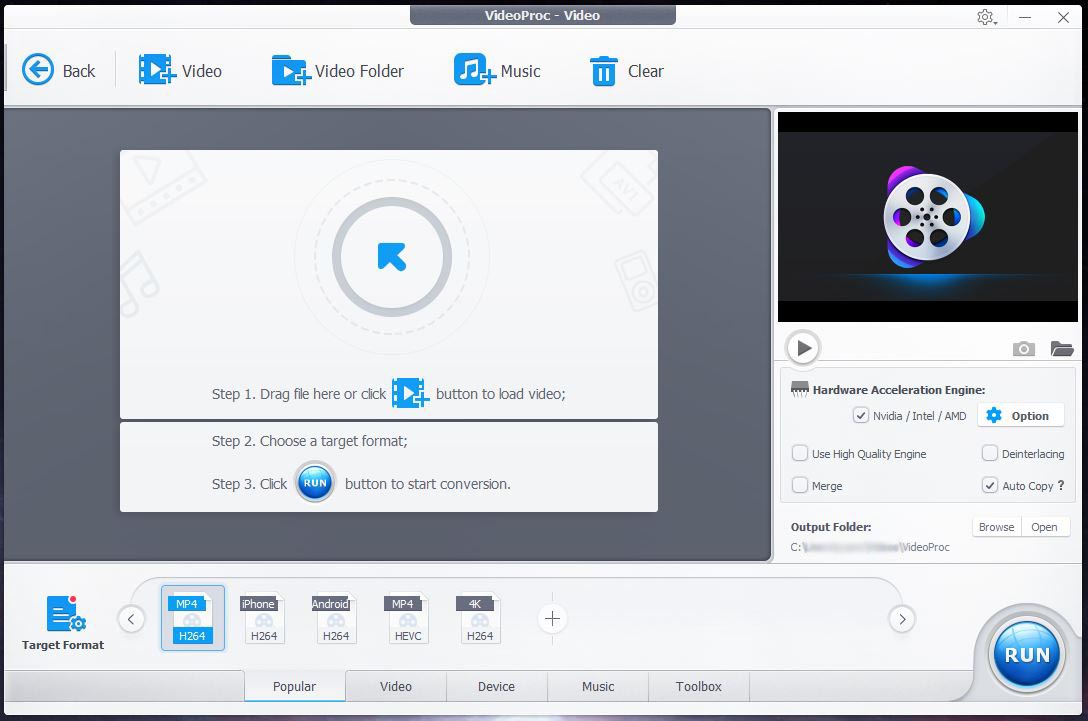 VideoProc Converter Editing Capabilities
VideoProc Converter offers a lot of different features, but editing is the heart and soul of what it does. Through the editing process, you take your raw video and turn it into something useful. The most basic type of edit is a simple cut. You shorten a video, removing the parts you don't want and leaving the parts you do. So far, so good, but even the most basic smartphone video app can cut a video. What else does VideoProc do?
In addition, you can crop videos. This can be used to eliminate black bars you're dealing with different aspect ratios. It can also be used to change aspect ratios for social media, YouTube, and other sites. Rotation serves a similar function. If you recorded a video in portrait format on your smartphone, it will need editing before it's ready for YouTube. You can also do a mirror flip. If you're showing off a funny tee shirt with a selfie camera, you can reverse it to be readable. Conversely, you can flip an ordinary photo to look like a selfie.
There's also a merge function for joining multiple video files together. The neat thing about this function is that it doesn't matter if they're all in different formats. You can edit them together and output them into a single file. For most file types, you can also make MKV files that don't require any time-consuming conversion. The downside of the merge function is that there's no traditional "timeline". All the files are stacked together in a single window. This makes it tough to visualize the tracks in sequence. It's also one of the few complaints we had about VideoProc's user interface.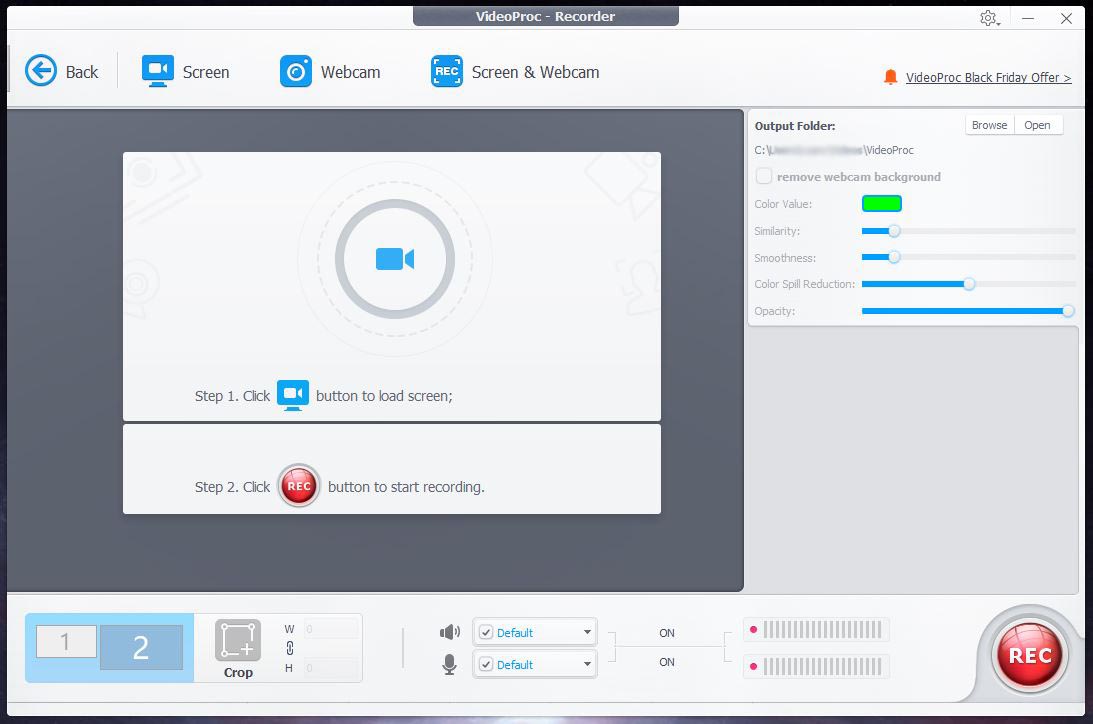 In addition to all this, you get access to a set of visual effects that you can play with. There are generic filters like greyscale, edge, posterize, and sharpen. You can also use some basic transitions to move from one video to the other. And, of course, there are simple editing options. You can adjust the brightness, hue, and other image features just as you can with more advanced editing suites.
Moreover, there are options for dealing with all kinds of cameras. There's a stabilize option for GoPro and other action cam videos. For the same purpose, there's a fisheye correction to eliminate distortion. You can automatically remove noise and other background noise, or turn your video into a GIF for social media. With tools for watermarks, playlists, subtitles, and more, there's plenty to play around with.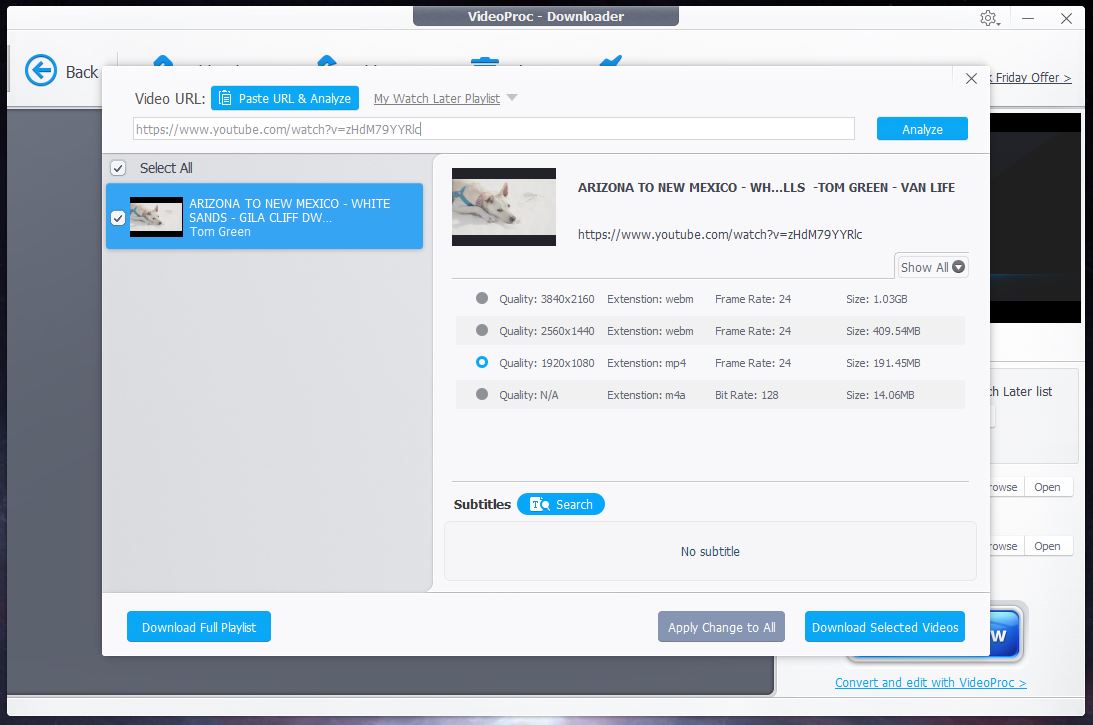 VideoProc Converter Media Conversion
In addition to video editing, VideoProc Converter can convert video and audio files to different formats. It can also rip DVDs to those same formats. It supports 370 input codecs and over 420 output formats. Needless to say, that's a lot more than we can list here. But you can transcode video between every commonly-used format and most of the uncommon ones. If you want to convert AVI to YouTube, MKV to MP4, or 7.2-channel audio to 5-channel, you're all set.
In addition to converting your videos, you can also upscale and downscale the quality as needed. This makes it possible to create different file sizes as needed. Even better, VideoProc's compression protocols can reduce file size by up to 90 percent, with only marginal loss of quality. You can keep your files large and watch them on an oversized curved monitor. You can compress them and watch them on your iPhone. There are even preset formats for the most popular social media platforms. It all depends on what you're trying to achieve.
Built-in Media Downloader
So, you can edit your videos, and you can save them in virtually any format. Surely, that's all you expect from a video editing program. That's true, but VideoProc Converter is more than just an editing program. It's a full software suite that's designed to connect you with social media. In many cases, that means creating and uploading your videos. But what if you want to download videos and music instead?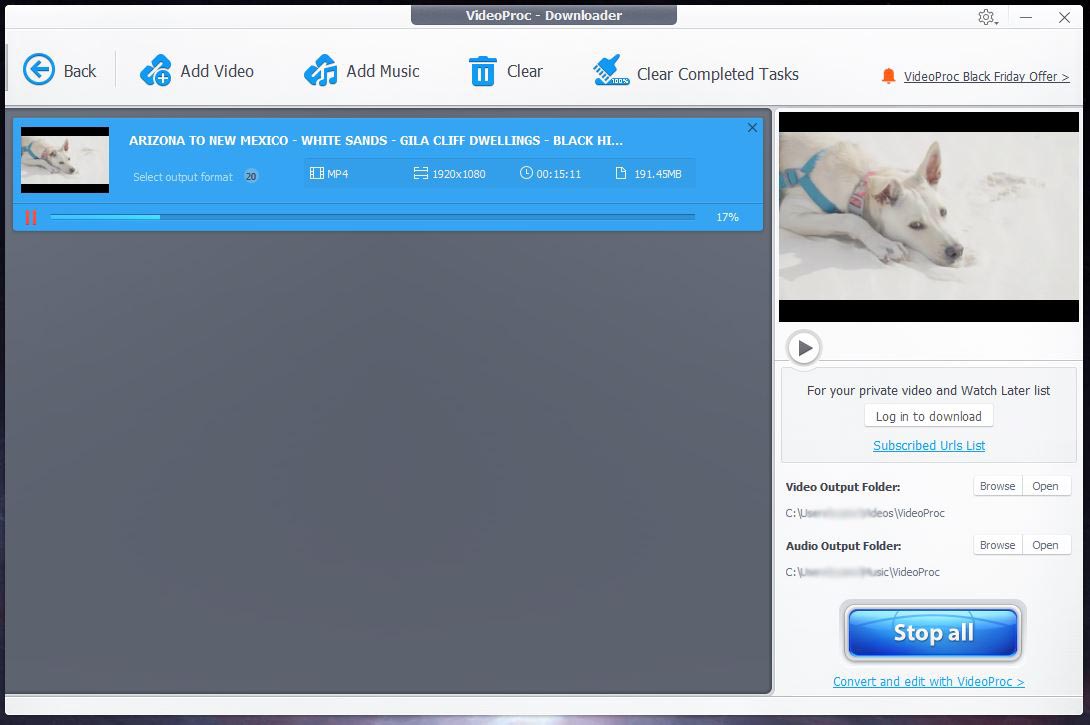 VideoProc Converter has a built-in downloader that can record videos, music, and even entire playlists and channels. Grab your friends' Facebook videos, or download your favorite Twitch streams and watch them later on. VideoProc works with over 1,000 websites, covering almost all the user-generated content on the web. Downloaded video can be saved in all the formats VideoProc supports, so you have wide device compatibility. You won't have to worry about differences between iPhone and Android or other concerns.
VideoProc's downloading capabilities aren't limited to social media. You can also record live video events online, such as sports and concerts. Basically, it can act as a DVR for live online content. Once content has been downloaded, it can be sorted into playlists. There's even a "Watch Later" playlist, just like you'll find on Netflix and YouTube. VideoProc Converter can also be configured to work with most VPNs, so you can simulate a connection from any country. This unlocks content that would otherwise be geoblocked in your location. And if you can't understand the language or are hearing impaired, subtitles are easy to find. A built-in tool helps you search for subtitles that match your video.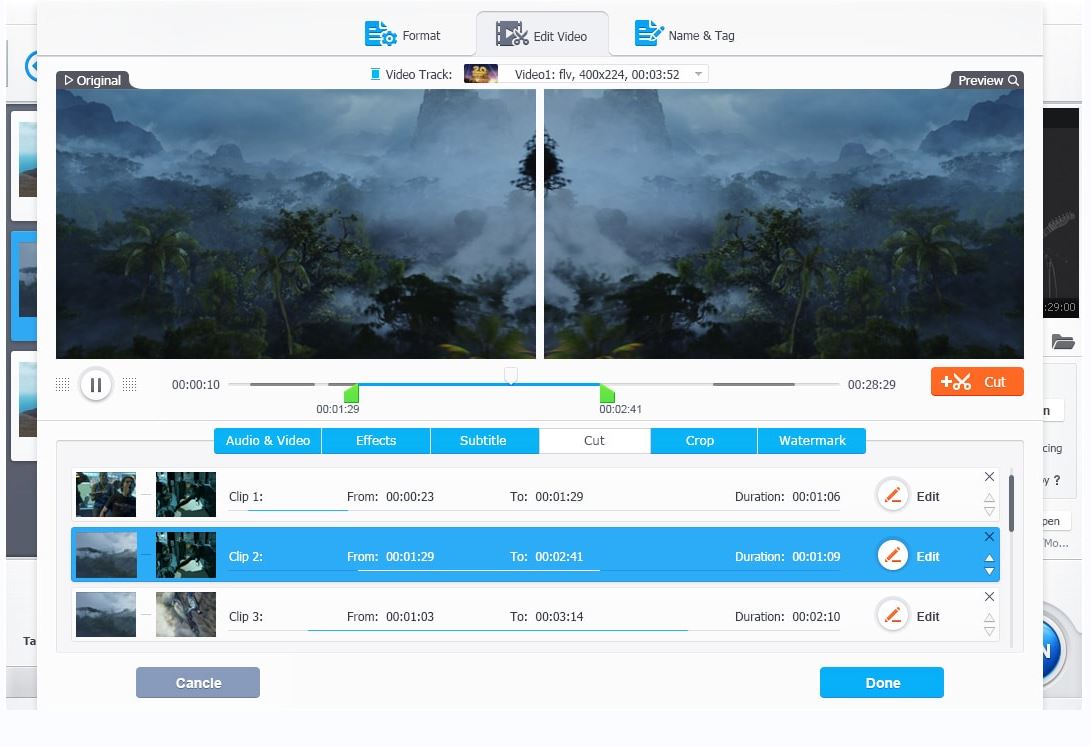 Screen Recording Capabilities
VideoProc Converter has one additional function that we need to examine: screen recording. This might sound the same as media downloading, but it's not the same thing. A media downloader retrieves an actual video or audio file that you're streaming online. A screen recorder simply records whatever's on your screen and speakers. On the one hand, you won't get the same quality and detail for online media. On the other hand, you'll get a lot more versatility. You can record Skype calls, your own game sessions, or even simple software walkthroughs for work.
As you can see, this can be useful for a variety of content creators. But in addition to plain recording, there are a few additional features that make VideoProc even more effective. To begin with, you can switch between your desktop, a webcam, or picture-in-picture. For another thing, you don't have to record the entire screen. You can highlight an area that you want to record, and leave out the rest. This can be useful if you have multiple windows open and only want to share one of them.
Finally, you get access to several post-editing tools. You can add voiceovers or text to add more value to your video. You can also draw or highlight parts of the video. This is great if you're filming action shots and want people to focus on one part of the action.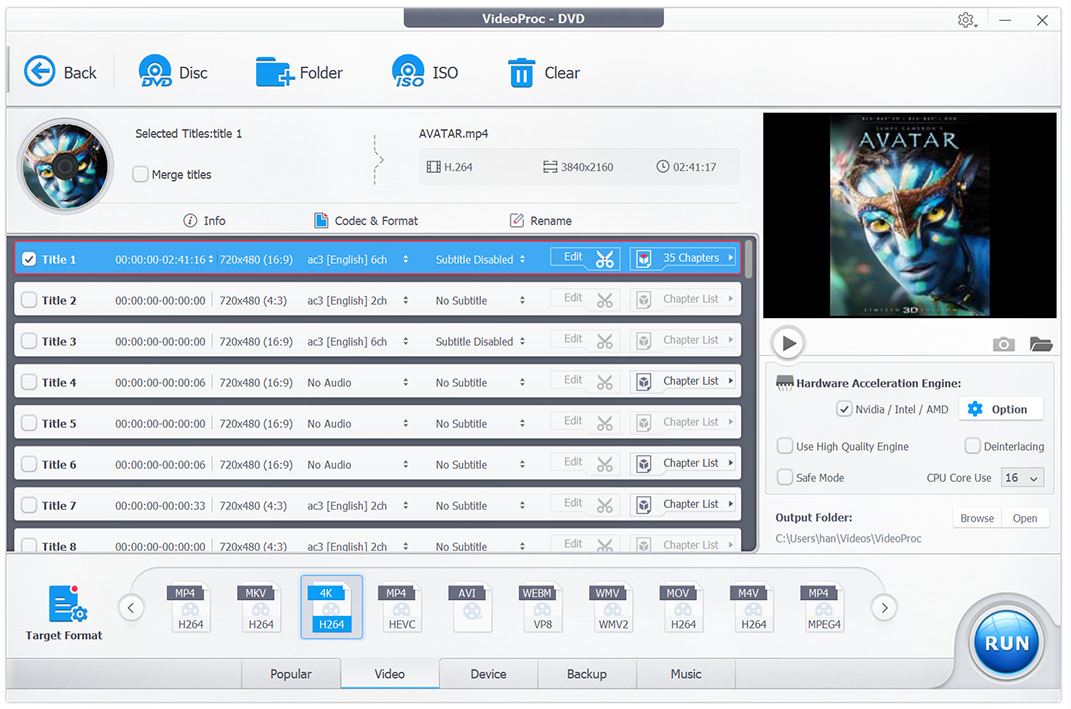 Final Verdict
As you can see, the VideoProc Converter Video Editing Software is a true Jack of all trades. It can be used to perform basic editing functions and clean up your videos. It can be used to convert between different formats, so you can standardize your video library. You can also download videos from online, and even record what's happening on your screen. That's a lot of functionality for a single software suite!
Of course, there's a saying that a Jack of all trades is a master of none. This is also true for VideoProc Converter. If you want the most advanced editing software with all the bells and whistles, buy dedicated editing software. Similarly, there are better options for any one of VideoProc's functions. But installing four different programs isn't necessarily more convenient. Unless you really need all those advanced features, a single, all-in-one software is a better choice. This is especially true if you're mostly interested in social media, where VideoProc Converter really shines. The ability to record and download easily from almost any site is a huge benefit, and shouldn't be ignored.