Projectors have always been the black sheep of the video marketplace. One the one side, they're capable of producing a massive image that's simply not possible with televisions. On the other, there are many technical limitations that can create poor image quality in certain conditions.
If you're looking to re-create the theater experience in your own home, you'll have to spend some serious money. Most of the projectors you see on the market are designed for this purpose, leaving a clear gap for those of us who want an inexpensive model for document purposes.
In a business or educational environment, your needs are totally different. All you need is a basic projector that will display text and graphics in a clear and easy to read manner. You'll want something affordable, without sacrificing on quality. If you're struggling to find a data projector that fits your needs and budget, ViewSonic may have the solution for you. The PJD5155 promises impressive performance for an even more impressive price. Let's take a look and see how it stands up.
First Look
Despite the PJD5155 LightStream Projector's entry-level price tag, ViewSonic didn't skimp on design. The compact case has a very professional looking finish, almost like brushed aluminum. The focus ring is large and easy to operate, and there are a number of controls on the top that can be used to adjust the image quality. On the back you've got a large number of connection options, giving you access to virtually any input you require. There's a small foot that can lift the projector off a flat surface, allowing you to get the image exactly where you want it. Additionally, it's much smaller than most comparable projectors on the market, making it ideal for users who need to move it from room to room. But to see how it really performs, we'll have to put it to the test.
Connectivity
ViewSonic made sure that the PJD5155 could be used in any environment and wouldn't leave you stranded. They included almost every possible video hookup on the market, so you won't have to worry about compatibility.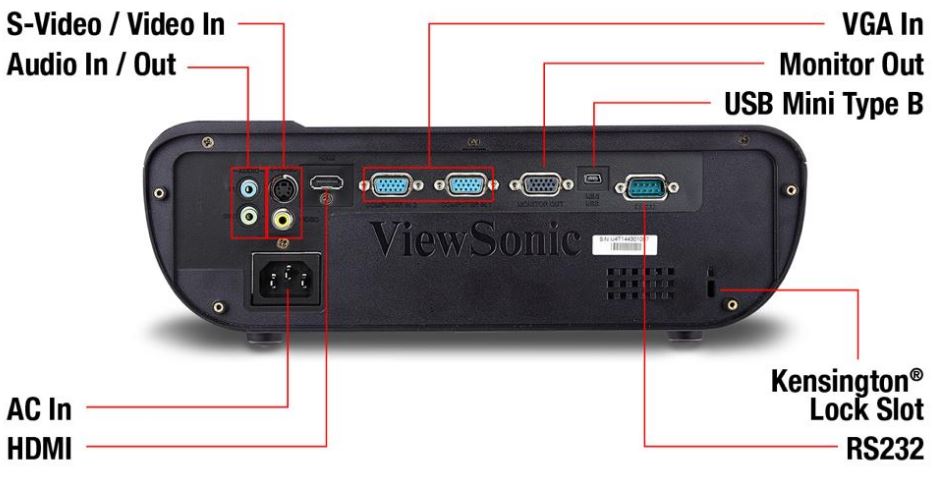 For older, standard definition video, you've got two options to choose from. S-Video will provide the best image quality, but composite is much more common. High definition sources can connect to the HDMI input, although there are component inputs as a backup. Computers will most likely use the VGA port, and your audio requires a standard 3.5mm RCA connection.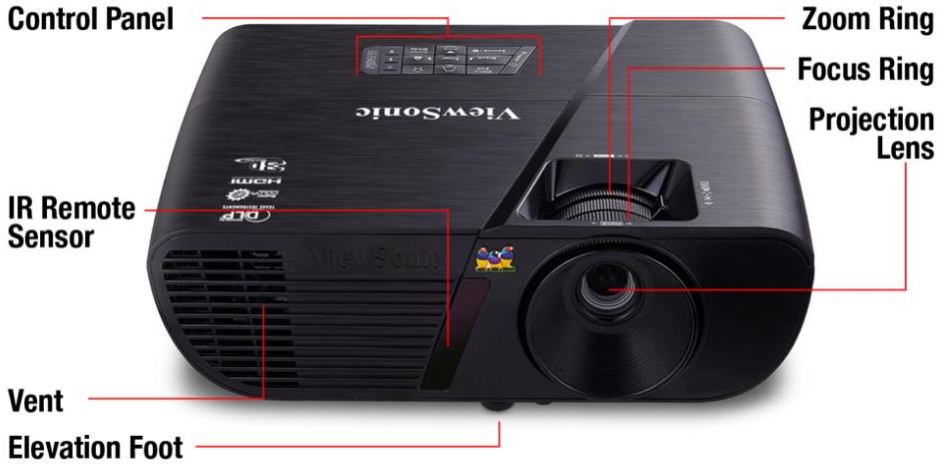 If you're using VGA, the projector will support pass-through video. This allows you to hook your computer up to both the projector and an external monitor, even if you only have one output. For anyone giving presentations, this is a great feature to have. It's uncommon to see it on such a low price model, demonstrating that ViewSonic really took the time to make this one worthwhile.
Video Quality
The primary difference between this projector and the home theater models is the resolution. The PJD5155 has an SVGA display, resulting in an 800×600 resolution. The first thing you'll notice about the image is that it's a 4:3 screen, and not the standard widescreen that we're now used to. This screen size ensures that the projector will work with all standard screens, most of which were designed for use with overheads.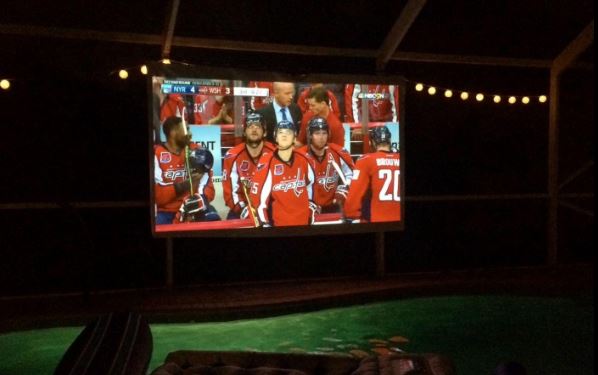 When it comes to resolution, we often assume that higher is better. In some cases this is true, but data use is quite different. This projector is designed to be used in larger room with a number of people, so visibility is important. Every number, letter, and diagram need to be clear and legible. In this case, the lower resolution actually improves the image.
In our tests, we found the contrast to be extremely impressive. The blacks are dark and well defined, while the lights are clean and even. Text looks sharp and is easy to read. But that's not to say that color reproduction is poor. Thanks to ViewSonic's SuperColor image processor, colors appear vibrant and well defined. If you're the type who likes to give their presentation a little vibrance, you'll surely appreciate the image quality.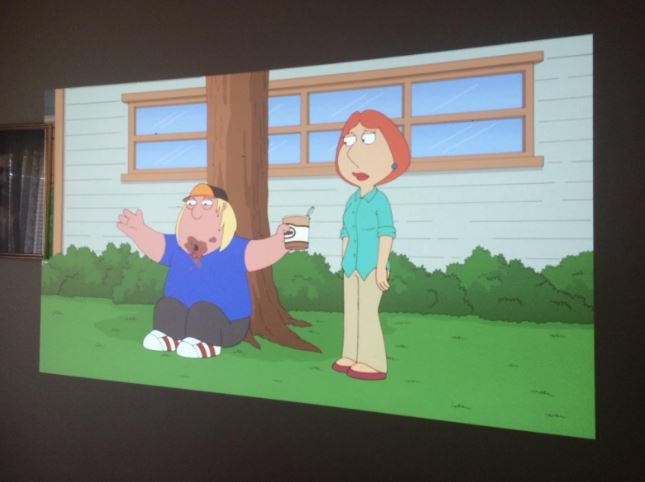 800×600 might be detailed enough for PowerPoints, slides, and presentations, but there are some circumstances where it's just not adequate. If you're attempting to watch movies, you'll probably want to the WXGA model. It offers 1280×800, making it perfect for displaying 720p content. This model is also the only one to have a wide screen image. If you're trying to show highly detailed diagrams and images, the XGA model could also be a good fit. This one gives you about twice the detail as the base model with a resolution of 1024×768.
The projector, surprisingly, supports 3D movies with active glasses. This requires a 120Hz source, or any 3D Blu-ray player. If you're picking up the WXGA model, you may want to consider it. But for business use, we can't imagine this feature being particularly useful.

Brightness
One of the biggest challenges with business projectors is the brightness. You might have the most detailed, color accurate model that money can buy. If the lamp isn't bright enough, your image will simply look weak and washed out. Most consumer projectors are designed to be used in a completely dark room, as there is no other way that they could produce such detailed images.
Clearly, this isn't suitable for data use. Sure, you might be able to turn off the lights. But that won't always be possible. Additionally, you may be in a room that has natural light from windows. Fortunately, the PJD5155 has one of the brightest bulbs on the market. It cranks out an impressive 3200 lumens. For comparative purposes, your standard home theater projector is about 1500 lumens.
What this means is that your image will be clear and comfortable to view, even in a fully lit room. We had absolutely no problems with the image in a standard household room lit with incandescent bulbs. There is very slight fading when under large fluorescent lighting, but the image is still viewable. No matter where you need to use this projector, you can certainly rely on it.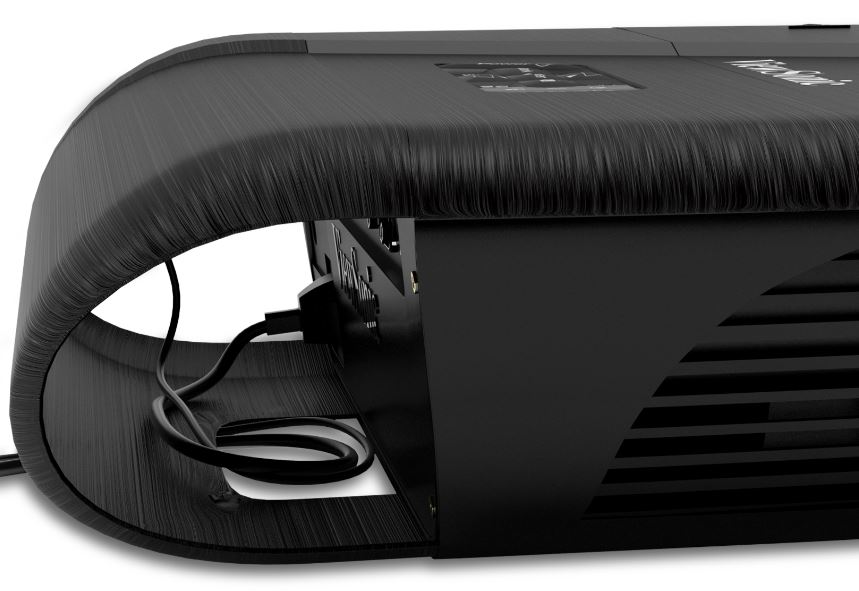 Longevity
The biggest drawback to digital projectors is that they have a limited life. After some time, the light source will burn out. Replacing it often comes at significant cost.
Fortunately, the design of the PJD5155 allows it to have one of the longest lasting bulbs in the industry. At full brightness, you can expect over 5000 hours of life before you need to replace the bulb. Even if you used this projector for 8 hours a day, Monday through Friday, you'd go almost 2.5 years before needing a replacement.
If that's not enough life for you, the Eco-Mode promises to double your lamp life. How is this possible? Well, 3200 lumens is very bright for a projector. Unless you're in a fully lit room, you'll never really need it. As long as you're in an environment where you can turn off or dim the lights, the projector will run at half brightness. This means that you'll still get great image quality, but the bulb will last you twice as long.
Screen Size and Shape
Depending on where you place the projector, you can get a pretty impressive image size. It needs to be placed a minimum of 3.3 feet from the projector screen, but can go as far back as 32 feet. Depending on where you place it, you'll be able to achieve a screen size between 30 to 300 inches.
At all ranges, we found that the focus ring makes it very easy to adjust. It's large and easily maneuverable, allowing you to find the correct setting in just a few seconds. If your projector is not dead-center with the screen, you might have mild distortion. Using the controls on the back allows you to correct this by up to 30% in either direction.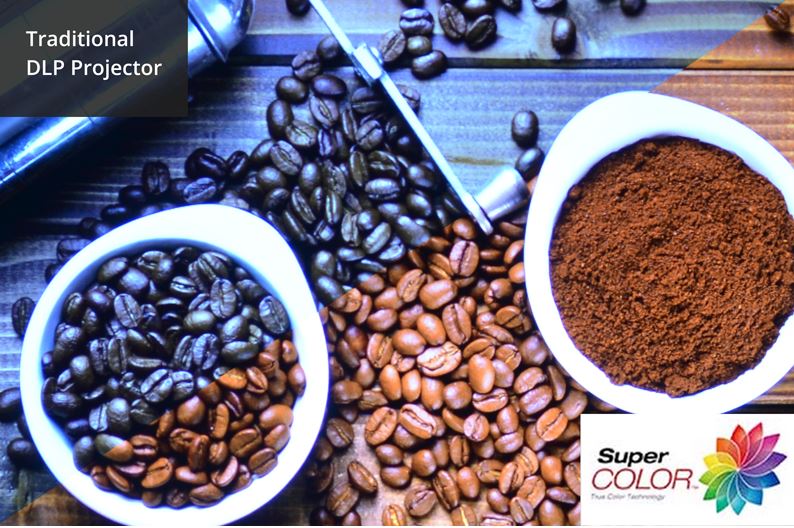 Final Words
If you're looking for a data projector, you really can't get a better deal than the ViewSonic PJD5155 LightStream Projector. It produces nice clear images, is easy to set up, and has a long functional life. With so many projectors out there that fail to meet the needs of businesses, it's great to see such a high quality model sold for such a good price.
Is this the best projector for everyone? Not necessarily. If you're looking for a high quality home theater experience, you might want to check out the Epson 5040Ube. But as far as affordable business projectors go, ViewSonic is the current king.
Meet Derek, "TechGuru," a 34-year-old technology enthusiast with a deep passion for tech innovations. With extensive experience, he specializes in gaming hardware and software, and has expertise in gadgets, custom PCs, and audio.
Besides writing about tech and reviewing new products, Derek enjoys traveling, hiking, and photography. Committed to keeping up with the latest industry trends, he aims to guide readers in making informed tech decisions.