X-Sense S21
Pros
Detailed 2K video.
Up to 128GB of on-board storage.
Ultra-bright built-in spotlight.
Supports both wired and wireless connections.
Cons
Color night vision is not as crisp as some.
Needs to be plugged into an AC power outlet.
Not long ago, security cameras weren't practical for the average person. For one thing, they needed to be hardwired, which doesn't always work in a household setting. For another thing, there was no way to remotely monitor them. Unless you had constant, on-site monitoring, you had to record your video. And before digital video, that meant using a VCR. You also needed a big CRT monitor or a TV, and somewhere to keep your old tapes. Unless you were very wealthy or protecting a business, a security camera was a terrible idea.
But in the past few years, all of that has changed. To begin with, digital video has made it easy to store your recordings. Most modern cameras will save either to an SD card or to the cloud. But even larger, hard drive-based solutions are far more efficient than storing a bunch of VHS tapes. Another difference is that hardware has gotten cheaper. You can set up a security camera system for hundreds of dollars instead of thousands. Finally, wireless technology has made it easier for many people to install their cameras. Combine all those factors, and it's easy to understand why many people are now buying home security cameras.
We're about to take a look at the X-Sense S21 Outdoor Security Camera. This is a powerful 2K camera with a built-in spotlight and wired and wireless installation options. But does it perform as well as some other cameras on the market? Or does it fall short in any major categories? To find out, we needed to examine all the S21's features, from the installation to the video storage. We'll talk about how you set it up, how you record your videos, and how they're stored. Once we have a full understanding of how the camera works, we'll sum up everything we've learned. Let's dig a little deeper, and see how it compares to the competition!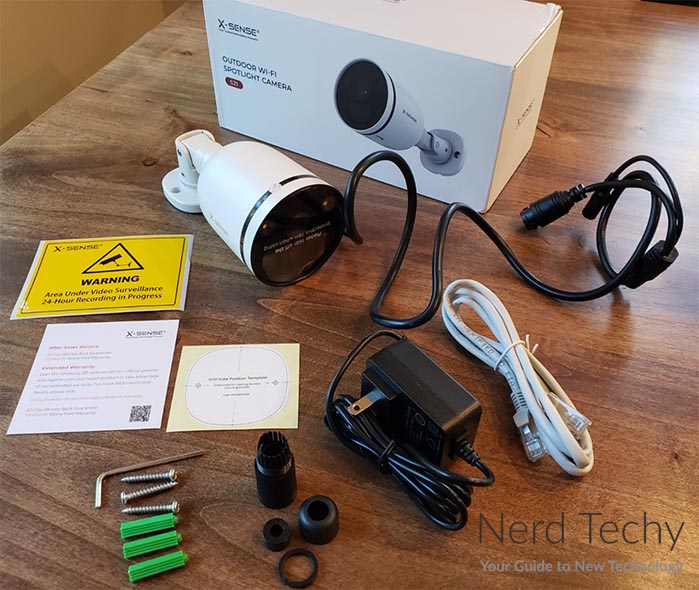 Design & Construction
The X-Sense S21 is a white aluminum cylinder that measures three inches long and 1.9 inches in diameter. It has a glossy finish that's easy to keep clean, and has a grey X-Sense logo on the side. On the front, you'll notice the lens in the middle of a black housing. On either side, there are LED bulbs that remain off during the daytime. But even when they're off, they give the lens the appearance of a face. There's even a big smiling mouth in the face. Just under the lens, there's a large infrared motion sensor we'll discuss more momentarily. On the bottom of the housing, there's a rubber plug that covers the SD card slot. There's also a plastic grille over the speaker assembly.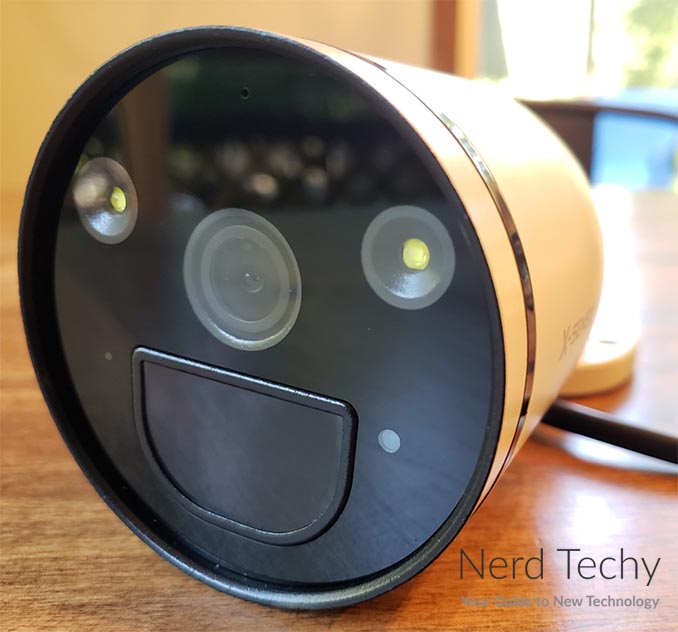 The housing has a water-resistance rating of IP66. This means it can withstand a constant jet of water, so you can freely clean the camera with a hose. Needless to say, rain is no issue whatsoever. And with the ability to operate between -4 and 140 degrees, it can be used in just about any climate. Not only that, but it's dust-resistant enough to prevent infiltration from even the smallest particles.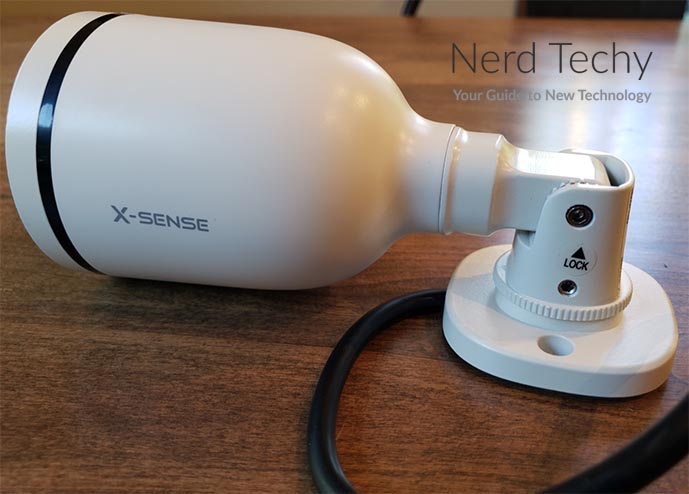 The camera includes the cables you need for hookup, as well as your mounting hardware. Installation is fairly straightforward. You screw the mounting plate to your wall, and attach the camera to the bracket. All the hardware is included, although you'll need masonry anchors if you're installing in brick or stone. The camera and hardware are covered by a 12-month manufacturer's warranty. This protects you from any defects in materials or workmanship. In addition, you also get a 30-day no-questions-asked return policy. Within that period, you can return the camera for any reason, even if you just don't like it.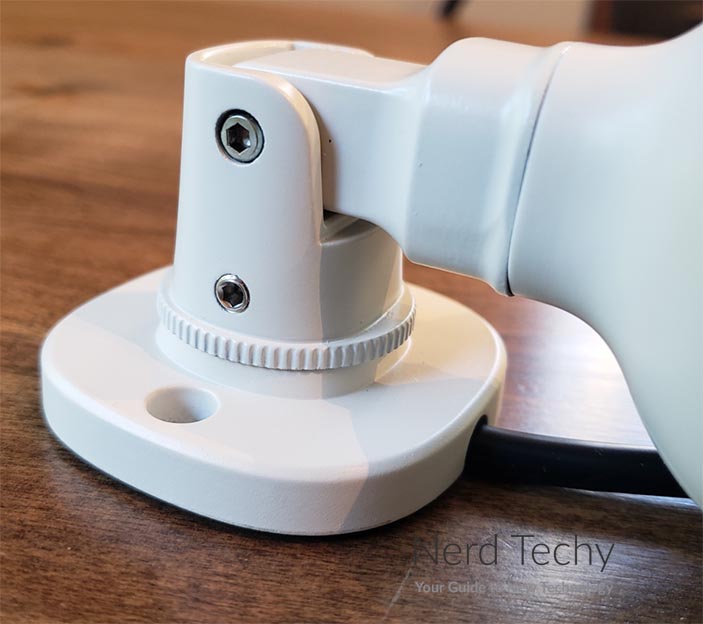 Power & Connectivity
The S21 camera gets its power from an ordinary AC outlet. This is both a good thing and a bad thing. On the one hand, you don't have to do any hardwiring, and you don't have to charge a battery. On the other hand, you have to be reasonably close to an AC outlet to begin with. This is something you'll have to consider when positioning your camera. The AC adapter plugs into a barrel-style DC adapter, which makes up one half of the camera's tether cable. The other half of the split cable is an Ethernet connection. Both connections come with waterproof adapters, so they can hang out in the rain if need be.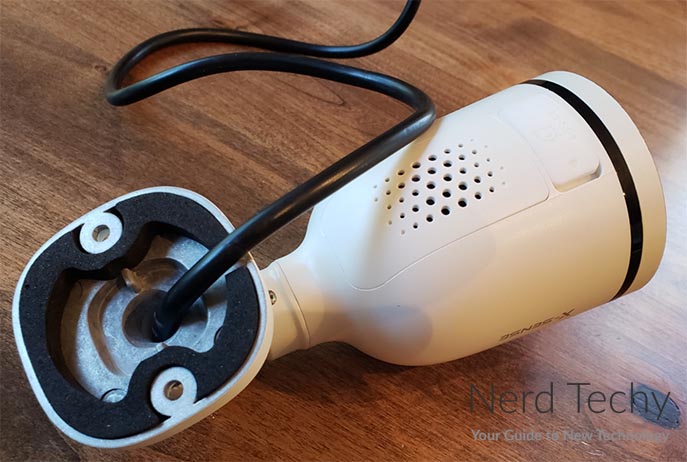 With all of that being said, you don't have to run a long Ethernet line if you don't want to. The S21 can also work just fine via WiFi. It connects via both the 2.4 and 5GHz channels. You'll get optimal performance via the 5GHz channel, since you'll get more bandwidth. That said, the 2.4GHz channel will get you longer range. The Ethernet connection, on the other hand, provides the best possible security. That's not to say that there are issues with the wireless connection. But by their very nature, wired connections are harder to compromise. Either way, you've got plenty of options.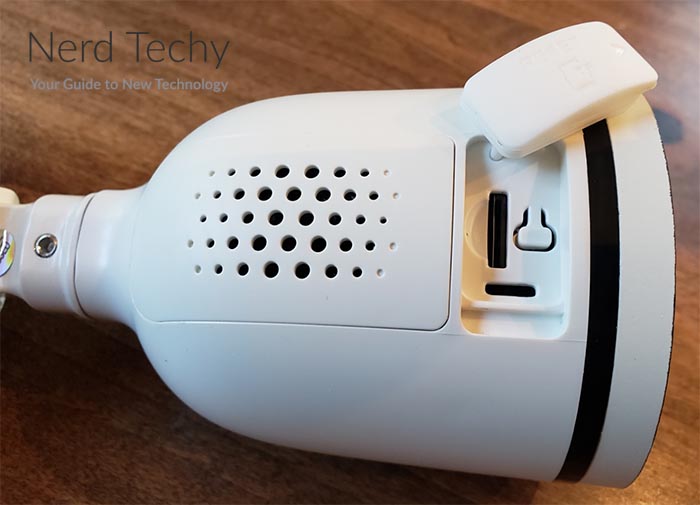 One thing the S21 doesn't offer is PoE (Power over Ethernet). PoE has become a popular option in recent years, particularly for businesses with several cameras. If that's what you need, the Annke NC400 is a solid choice. It offers PoE, along with similar video quality to the S21. On the downside, it requires a hard drive for storage.
Once the camera is set up, you'll still need a way to control it. For that, you'll need to install the X-Sense app on your smartphone. It's easy and free to install, and is available on Android and iOS. Once it's installed, follow the instructions, and you'll be ready to go in no time. You'll also need the app to set up a wireless connection to begin with.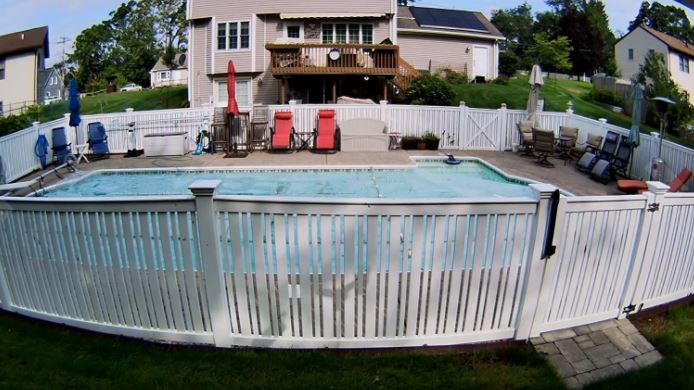 Video Quality
So far, we've looked at the design and connectivity. These are important features to consider. But both of those considerations pale in comparison to the actual quality of the video. The S21 records in 2K, which is halfway between 1080p Full HD and 4K. The picture is crisp and clear, and shows plenty of detail even at long distances. You can easily read most name tags, although package labels will be illegible in most circumstances. For that, you'd really need a 4K camera. Even so, you'll have no trouble identifying faces. Still image quality is a bit lower, at only 4MP. But even so, you can see enough detail for most situations.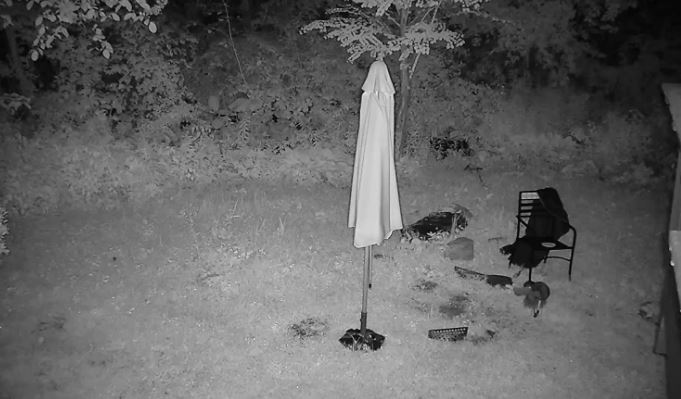 The viewing angle of 156 degrees is medium-wide. On the one hand, it will cover far more than a simple 90-degree corner. On the other hand, it's not wide enough to cover a full 180 degrees. This is actually a good thing in most applications. A true 180-degree lens tends to distort the picture, which throws details out of whack. Unless you actually need that degree of coverage, a medium-wide angle will provide a more accurate picture.
Our only real complaint about the video quality is the color night vision. It's not really night vision per se. It's a more sensitive camera setting and a pair of bright spotlights. This has its good and bad points. The upside is that it casts a bright light when the motion detector trips. This is a theft deterrent in and of itself. You might not even need your footage if the lights do their job. On the downside, the video quality isn't as crisp as we would have liked. Edges get a bit fuzzy in night vision, at least compared to some of the modern infrared night vision systems.
If you need clearer night vision, consider the Tenvis 2K 3MP Indoor Security Camera. It has gorgeous night vision quality that shows very fine details. That said, it's indoor-only, so it can't be used to survey the outside of your property.
Storage & Extras
The X-Sense S21 is a motion-activated camera that triggers whenever the motion detector picks up movement. There's also a sound detector that keys in on loud or unusual noises. When an event is triggered, a couple of things happen. To begin with, the camera will start recording. It will save video on an internal Micro SD card, which you'll need to provide yourself. It supports up to a 128GB card, which is enough for several hours of footage. If you need more than that, you can change your settings to a lower resolution. The camera can record in 1080p or even 720p in order to extend recording time.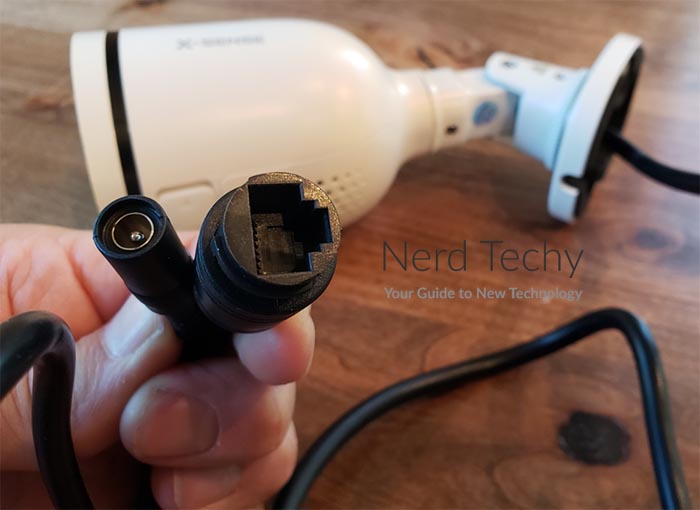 The other thing that happens when the camera is triggered is that you get a push notification. This is purely optional, but it's highly advisable if you want to keep tabs on your property. When you click the notification, you can view your current camera feed and see what's going on. You can also take advantage of two-way audio. You can speak with delivery drivers or family members right from the camera. And if someone is actually robbing you, you can give them the scare of their lives.
About the only major feature the S21 doesn't offer is good concealment. This is an obvious, visible camera that anyone can see on your wall. If you want a more stealthy option, a USB wall charger covert WiFi security camera might be better. They're not for outdoors, but they hide in plain sight in your home.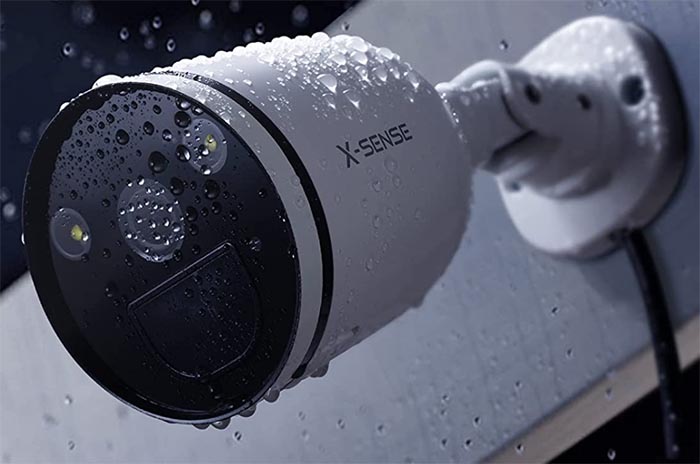 Final Verdict
The X-Sense S21 Outdoor Security Camera is a powerful 2K camera with good video quality. You can make out plenty of details by day, although night vision is not quite as sharp. Installation is easy, and you can choose between wired and wireless connections. The physical design is also high quality, with an aluminum housing and a sturdy bracket. Finally, you get other modern features like push alerts and two-way audio. This is a quality camera no matter how you cut it.
Meet Derek, "TechGuru," a 34-year-old technology enthusiast with a deep passion for tech innovations. With extensive experience, he specializes in gaming hardware and software, and has expertise in gadgets, custom PCs, and audio.
Besides writing about tech and reviewing new products, Derek enjoys traveling, hiking, and photography. Committed to keeping up with the latest industry trends, he aims to guide readers in making informed tech decisions.