No matter what kind of music you're a fan of, we can usually all agree on one thing; owning a set of wireless earbuds is essential. Whether you're an avid gym-rat or someone who takes an occassional jog, their portability goes a long way. Offering total wireless freedom, these wire-free headphones are now more popular than ever. Yes, you could opt for wired earbuds, but have fun getting tangled!
If you haven't noticed, the wireless trend has continued over the past year. Now more than ever, we're seeing a wide range of True Wireless Earbuds that offer real untethered freedom, with absolutely no wires or cables at all. What sets them apart is their independent ability. Each earbud is equipped with its own battery and they're typically built with some sort of charging case. In addition, there's no wire connecting the two; something you'll likely see with any set of Bluetooth earbuds.
Here at NerdTechy, we're lucky to follow these trends. So lucky that many manufacturers ask for us to thoroughly review their new-release earbuds to see what they're capable of. The latest we've tested, the xFyro xS2 is an improvement upon the original xFyro G with improvements in battery life, comfort and durability. They boast a slimmer profile, IP67 waterproofing, quicker charging, longer battery life and more. Today we'll take a closer look at them to see what they're all about, how they work and anything else that potential buyers should be aware of. We'll take an unbiased approach and point out both the good and the bad.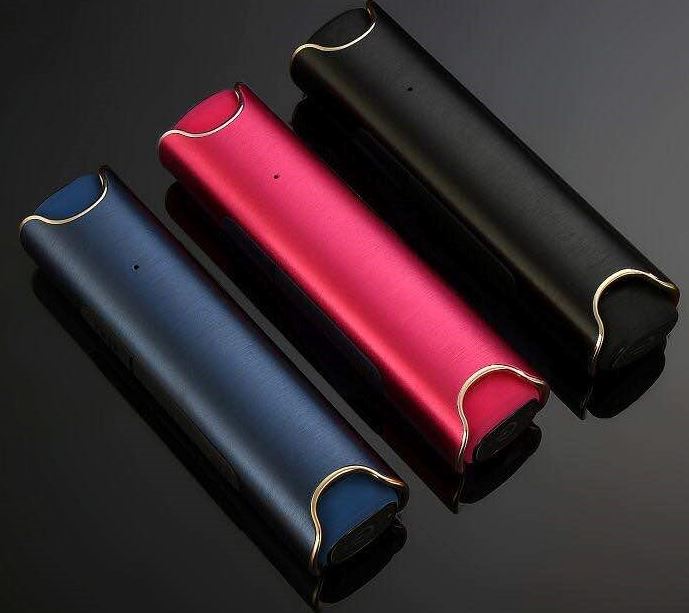 First Look
Taking the xFyro xS2 out of the box for the first time, we immediately noticed a few things. There's more to these earbuds than just the buds themselves. There's a charging case included which is just under 6 inches. It's similar to a tube of mascara or lipstick – easily held in your hand and small enough for any pocket. It's much more than a charging case though. Think of it as a power bank – capable of charging the earbuds or virtually anything else that's USB powered. One one side you have the charge input. This is where you'll plug in the USB cable to fill-up the charging case. On the other side, there's a USB-out port that lets you charge-up anything that accepts a USB charge (your smartphone, tablet, etc.).
Each earbud nests within each end of the case and is magnetically attached. Removing them is a piece of cake. Simply lightly pull each one out and you'll see that there's a power button located on each independent earbud, along with a microphone and LED indicator. Taking a closer look, you'll notice that one earbud has an "L" while the other has an "R". This is your indicator as to which one belongs in the correct ear.
In addition to the case and each individual earbud, you'll notice a few more accessories included in the box. Notably, the instruction manual, micro-USB charging cable and two extra sets of ear tips. One larger and one smaller than the tips that come attached to the earbuds. This will let you interchange each tip to find your preferred fit. Don't skip this step. Try to spend a couple minutes determining which set of tips fit precisely without any wiggle or movement.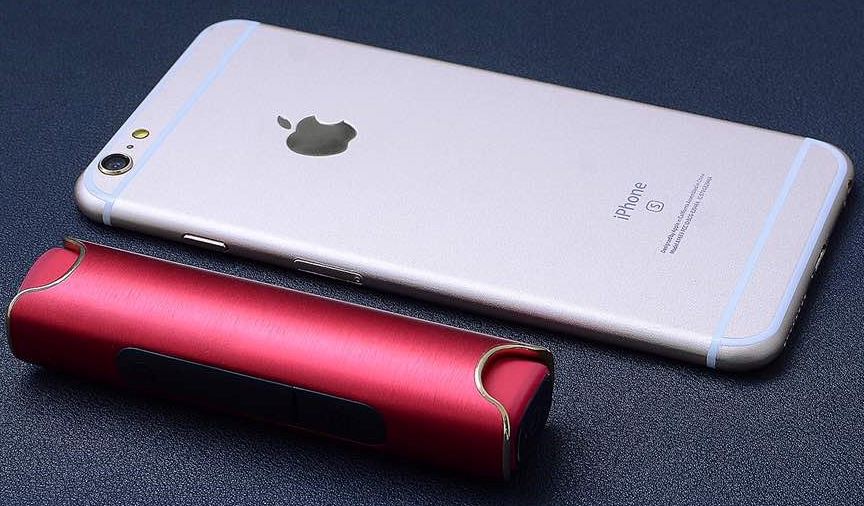 Pairing
Moving on, you'll now need to pair them to begin listening. "Pairing" is simply the process of establishing a connection between the earbuds and your smartphone or tablet. To do this, hold the power button (home key) one one earbud for 4 seconds. At this time, you'll notice the LED blinking intermittently between red and blue. This is a good sign – it means that the earbud is now in "pair" mode.
Next, make sure Bluetooth is enabled on your smartphone or tablet and search for nearby connections. After a moment, you should see "xFyro xS2" on the list. Select it, and you'll notice the LED on the earbud will now be flashing blue, meaning that it's established a connection with your device (smartphone or tablet). Moving forward, you'll probably want to connect the second earbud. To do so, simply hold down the power button (home key) on the opposite earbud for 2 seconds and it'll automatically pair with the first earbud you connected with your device. Keep in mind though, if you long-press the second earbud for 4 seconds, it won't pair with the first earbud, it'll try to establish a whole-new connection. This isn't something most listeners will want to do, unless you're trying to independently connect each one to a different device.
Once the second earbud is paired, it may blink between red/blue for a couple seconds. However, after a couple seconds, both earbuds should flash blue simultaneously (once every 4 seconds). This will be your clear indication that both are properly paired and you're ready for listening.
Comfort
Fitting the xFyro xS2 earbuds into your ears for the first time, you may wonder how well they stay in. Every person has different ears and not everyone is the same – we all know that. But the nature of these earbuds requires you to wedge them in snugly so there's no movement. To do this, point the tip of the earbud towards your front-end and stick it in your ear canal. Then, wedge the squarish body of the earbud towards the back, against the antitragus (the "bump/ridge" located just above the earlobe that points anteriorly) and antihelix. It should create a snug fit, but not too tight and not too lose.
If you find that you have extra wiggle-room or too tight of fit, try interchanging the supplied ear tips until you find one that fits better. When you achieve a proper fit, you should be able to jump around, run and move vigorously without them coming loose.
We found the comfort to be excellent – once we dialed in the correct ear tips. Initially, we thought there would be trouble with them coming out since they appear so small. To our surprise, we discovered the complete opposite. The fit seems natural as they don't seem to create any unwanted pressure points. We actually love the in-ear design and are fans of the lightweight structure. Each earbud weighs in at a measly 5.9 grams – even lighter than some coins. That being said, you don't exactly "forget about them" being in your ears, but in our week of rigorous testing, the fit never seemed to be an issue. Quite comfortable in all regards.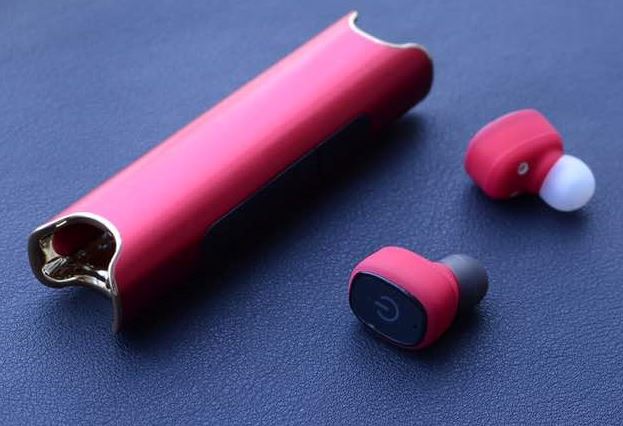 Sound Quality
Likely the most crucial aspect of any set of earbuds is the quality of the sound they produce. With the xFyro xS2's, we were quite happy with our listening experience. The clear and consistent tones were apparent right from the beginning. They seemed to produce fantastically rich, high quality sound with any song or genre of music we tested them with. Rock, hip hop, jazz, country and even classical music gave them an opportunity to shine. The equalization between bass and sound clarity seemed to be right in a sweet spot. The bass was rich and vibrant but never seemed to overshadow the lyrics or minuscule effects of each individual song. In fact, the bass seemed to resonate much lower with deeper tones than other earbuds we've tested in the past. Much richer and enjoyable than we expected – that's for sure!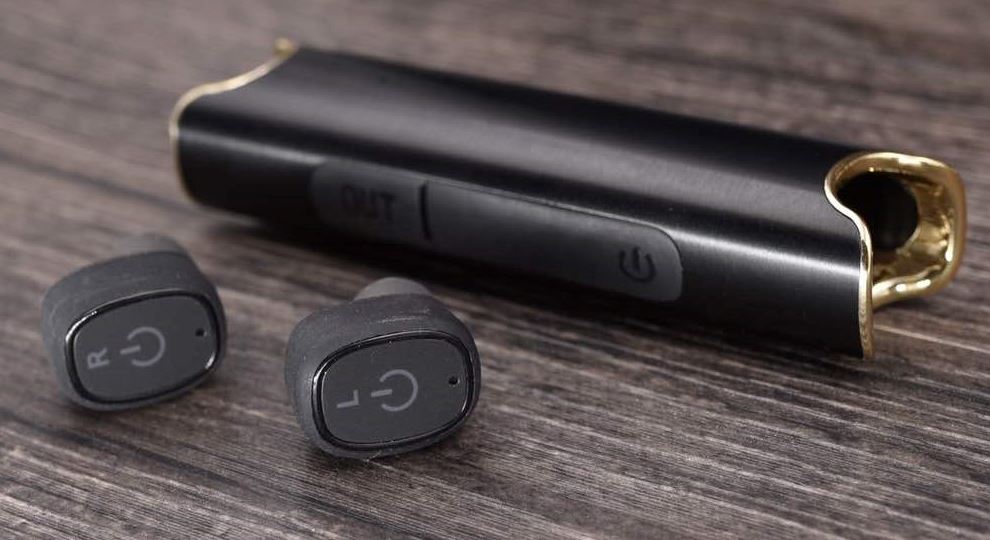 If you look close at each earbud, you'll see a small pinhole on each one. This is a microphone, and each earbud has its own integrated into the design. Used for making and receiving phone calls, we put it to the test a few times. The call quality was quite good. In fact, even better than having a phone conversation without the earbuds in. Why was this? Likely because there's noise reduction at-play. Incoming voice was clearer than most instances and our outgoing voice seemed perfect on the other end.
With the addition of CVC 6.0 digital noise reduction technology, the xS2's do a great job keeping out distractions. As long as you have a proper fit, passive noise reduction is playing a part. But the CVC 6.0 works even harder by intelligently filtering out ambient noise. It does this by using a suite of algorithms that fine-tune the transmission and receiving path. This will, in-turn, make for a more dialed-in listening experience so you're only hearing what you want while distractions are kept at-bay.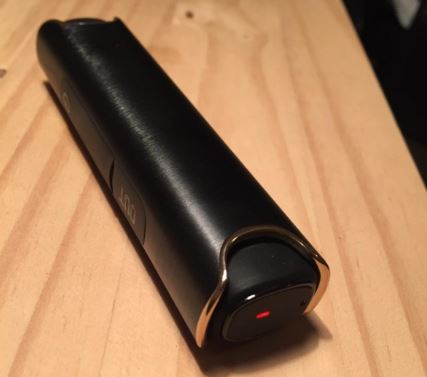 Battery Life
As an improvement, the xS2's are equipped with an upgraded 850 mAh internal battery and charging system that seems to work just as advertised. As we discussed before, the charging case acts as a docking station and a storage solution for the individual earbuds. The case has an integrated internal battery that easily charges-up the earbuds whenever you place them back in their magnetic pods. This means, you won't have to manually plug-in a cable to each earbud. In fact, you'll actually need to plug-in the micro USB cable to the charging case's "IN" port (on the side).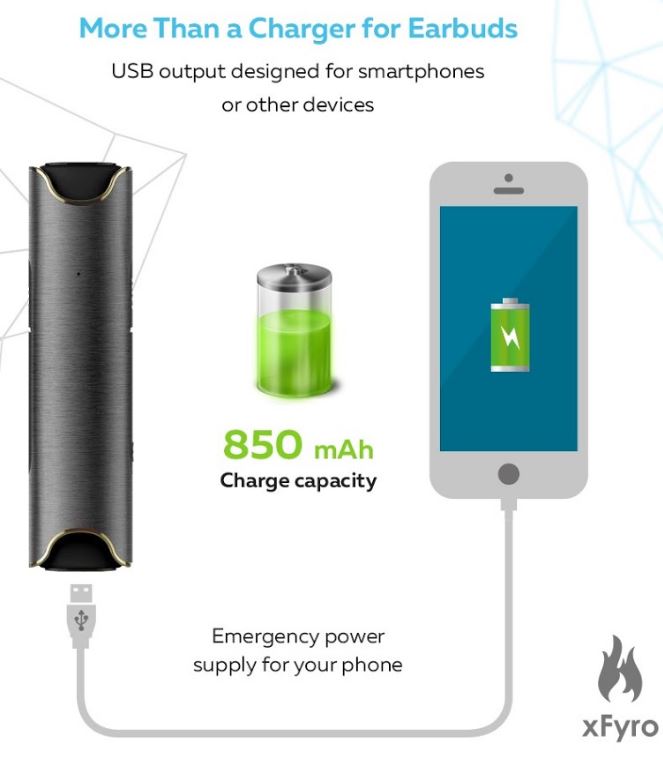 As far as battery duration goes, we were fairly impressed. With the power bank/case battery capacity at 850 mAH and each earbud at 45 mAH, you can achieve around 6 full recharges with each earbud before you need to charge-up the power bank/case. We found that the earbuds need to be charged every 3-5 hours, depending on specific use. But the best part; the earbuds are able to completely refill with battery capacity after just 30 minutes of sitting in the magnetic pod of the charging case.
Wireless Range
With any set of wireless earbuds or headphones, the range is an important consideration. It tells you how far you're able to go away from your paired device before you experience transmission issues. Luckily, xFyro utilized the latest Bluetooth 4.2 version in order to achieve the most consistency and best available wireless range possible. Although it's not a huge step up over Bluetooth 4.0 or 4.1, Bluetooth 4.2 allows up to approximately 30 feet of wireless freedom. If you go over 30 feet, expect to hear "choppiness" or lag. In ideal conditions, 30 feet is normal, but with obstructions in the way, expect this range to actually be more towards 20-25 feet.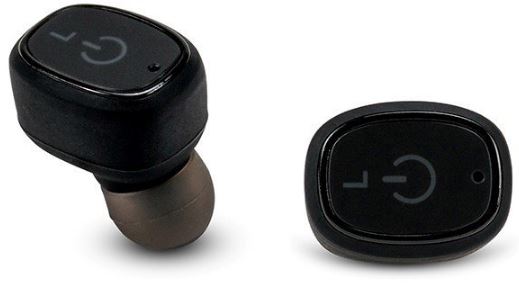 Durability
The major step-up over the xS2's predecessor is their IP67 waterproofing. Both the earbuds and the charging case have been given added durability against dust and moisture. The "IP rating" is a classification rating that gives you a clear insight as to what kind of protection they're equipped with. The first number, 6, means that the unit is sealed from dust. The second number, 7, means that the unit is sealed against the effects of immersion in water between the depths of 15cm (half a foot) to 1 meter (3 feet).
With this in mind, it's plenty of protection to keep them safe in a downpour, and technically – you could submerge them in water. However, xFyro states that using them in or underwater is a bad idea. Mostly because of the risk that you'll drop an earbud and it'll sink down beneath 3 feet.
We used the xS2 earbuds in a torrential downpour for over an hour, and they worked just fine the entire time, and the next day. With no damage done, we further tested the waterproofing by throwing them in a cup of water for 30 minutes. After 30 minutes of them soaking, we placed them back in our ears and they worked just fine! Pretty incredible, but this just goes to prove their water-resistance is real!
Other than their IP67 rating, we must say that we love the materials xFyro chose. It's comprised of industrial-grade aluminum that not only looks good, but seems to hold up quite well with normal use. Both the case and earbuds don't seem to get scratched easily, which is a very good thing. We have no apprehensions about them lasting perfectly well with regular, consistent use.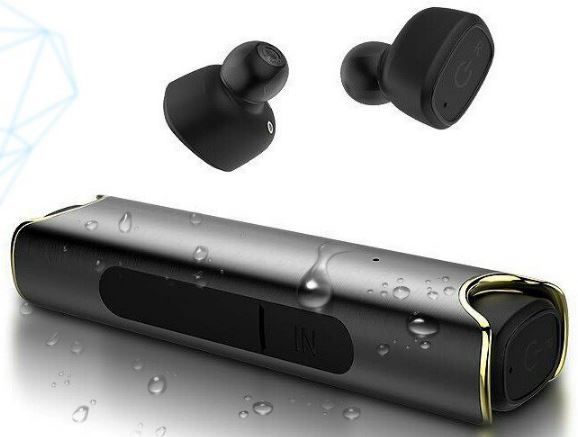 Final Words
Although the xFyro xS2 True Wireless Earbuds may not be an affordable option for everyone, we're quite happy with what they provide. The sound is exceptional, the comfort is spot-on and they're very easy to use. The added durability with the IP67 rating is a huge plus, especially considering that they're ready for just about any real-world environment you use them in. After thoroughly testing them for over a week, we can truly say they're one of the nicest pairs of true wireless earbuds we've tried in the past few months.
Yes, the lack of external controls on each earbud can prove to be troublesome. However, we probably wouldn't want any controls externally, just for the fact that there's not much space to place them. We appreciate the fact that xFyro took a minimalist approach in their design. They're stripped of everything unessential and packed full of great technology that not only makes them sound great, but fit well too!