Quick Analysis
Pros
Powerful suction works on any floor or rug type.
Efficient and powerful filtration system.
Brush stays tangle-free, even with lots of pet hair.
Excellent battery performance.
Extra-large dust bin.
Cons
No smart mapping function.
No remote control.
You hear a lot these days about the so-called Internet of Things (IoT). Simply put, household devices from washing machines to alarm clocks are all going online. Have you noticed how many products come with an app? Welcome to the IoT, where literally everything is connected to the web. But in many ways, our devices have been getting smarter for years. To use an obvious example, it's nearly impossible to find a TV anymore that isn't a smart TV. It's so cheap for manufacturers to build in a WiFi chip and pre-install the Netflix app that it's a standard option. On a similar note, home security systems have used an internet connection for years.
Prior to smart devices going online, we were already starting to see the automation of our daily lives. One of the first examples of this was the iRobot Roomba, originally released in 2002. The world's first automatic vacuum was a hit that holiday season. In fact, it racked up so many sales that it turned iRobot from a niche manufacturer into a household name. In the process, it spawned a whole industry of automated vacuum cleaners. Of course, by today's standards, the original Roomba seems almost quaint. Modern robot vacuums use intelligent pathmaking, and have much better suction and battery life.
Today, we'll be reviewing the Yeedi K650 Robot Vacuum Cleaner. This is a Roomba-style robot vac with a tough, durable housing. But how well will it clean your floors, and how easy is it to operate on an everyday basis? We're about to take a deep dive into the K650's features. Once we've thoroughly examined its performance and operation, we'll be able to render our verdict. Let's begin!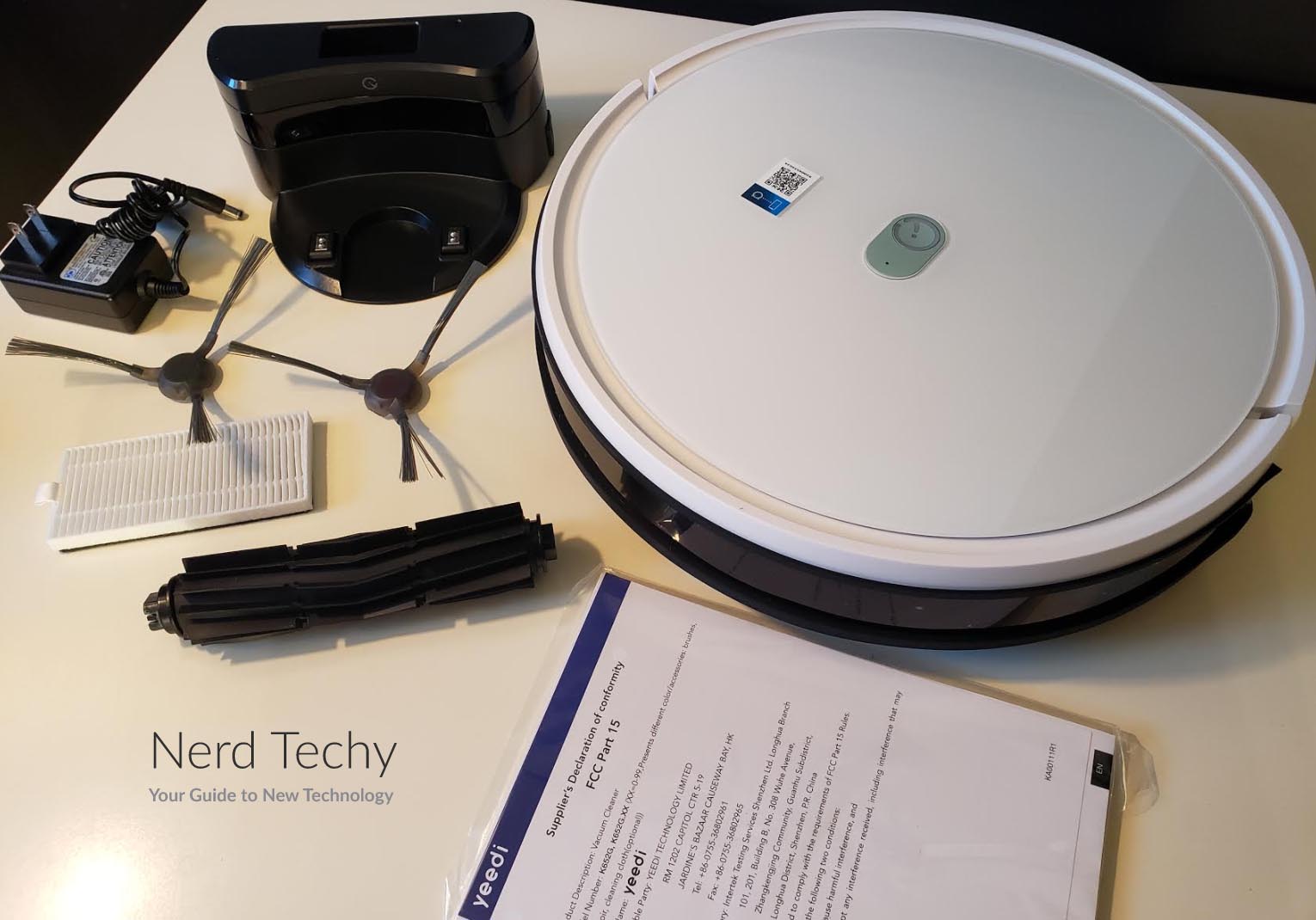 Overall Design
The Yeedi K650 has a disc-shaped design that will be familiar to anyone who's ever seen a robotic vacuum. It has an almost entirely white housing, with a black front bumper and the clear dust hopper at the rear. The finish has a glossy sheen, which tends to show fingerprints if you handle it a lot. On the other hand, it's very easy to keep clean. Not only that, but the top is covered with tempered glass. This makes it tougher and more scratch-resistant than simple bare plastic. Tempered glass is also shatter-resistant. Obviously, it's not a tank, but it's not going to break just because you dropped your phone on it.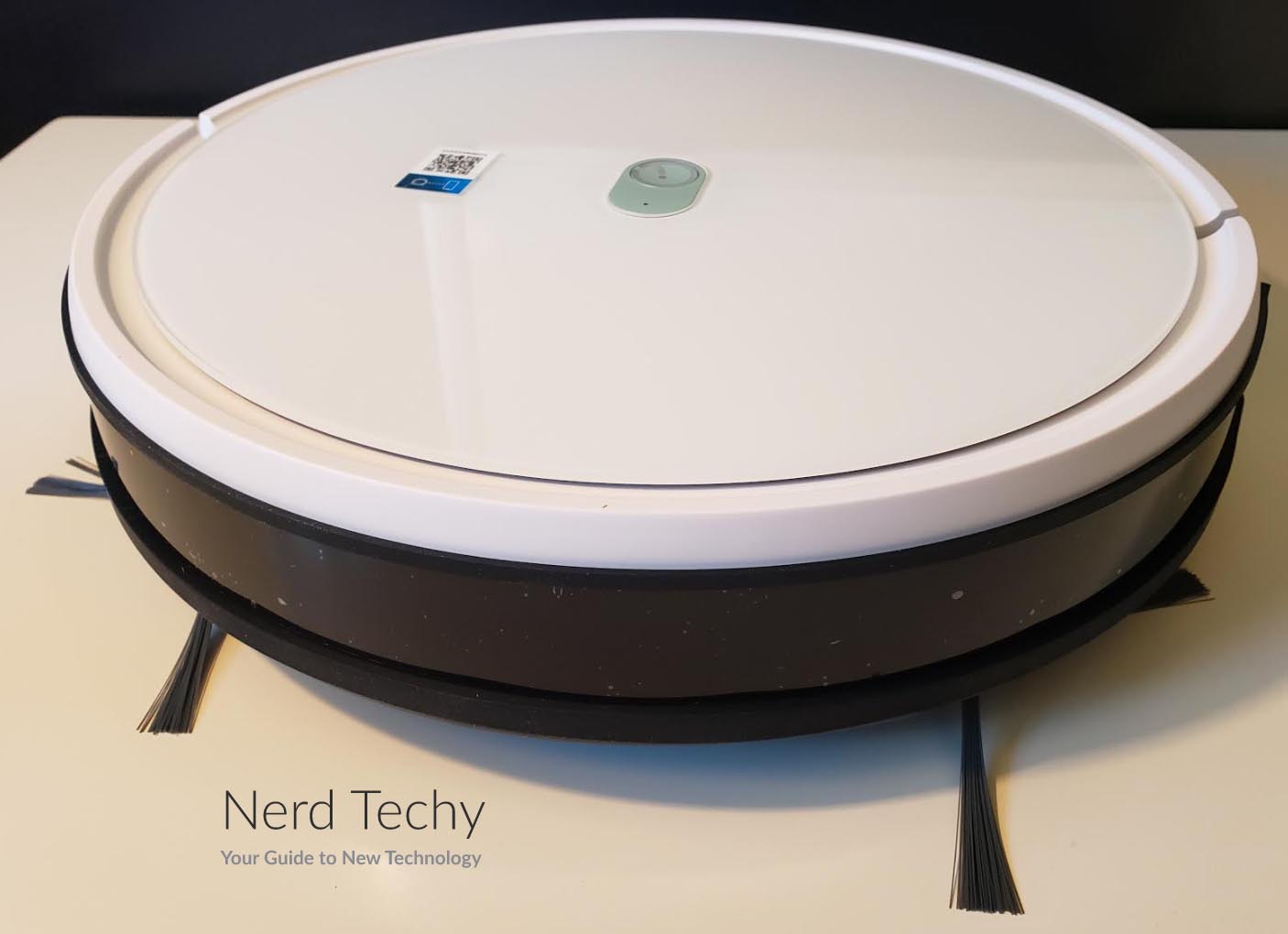 The K650 measures 3.1 inches in thickness, so it's easy to fit under most furniture. It's slightly fatter than your average robot vac, but the difference is just a few fractions of an inch. This slight increase in profile comes with a significant benefit. While most robot vacuums only have a 500ml dust bin, the K650's has a capacity of 800ml. That's an increase of 60 percent, which means you'll have to empty it 60 percent less often. For a normal home, you should be able to go over a week between cleanings. Obviously, this depends on what you're cleaning. If you spill a whole bag of rice and vacuum it up, the bin will still fill in a hurry.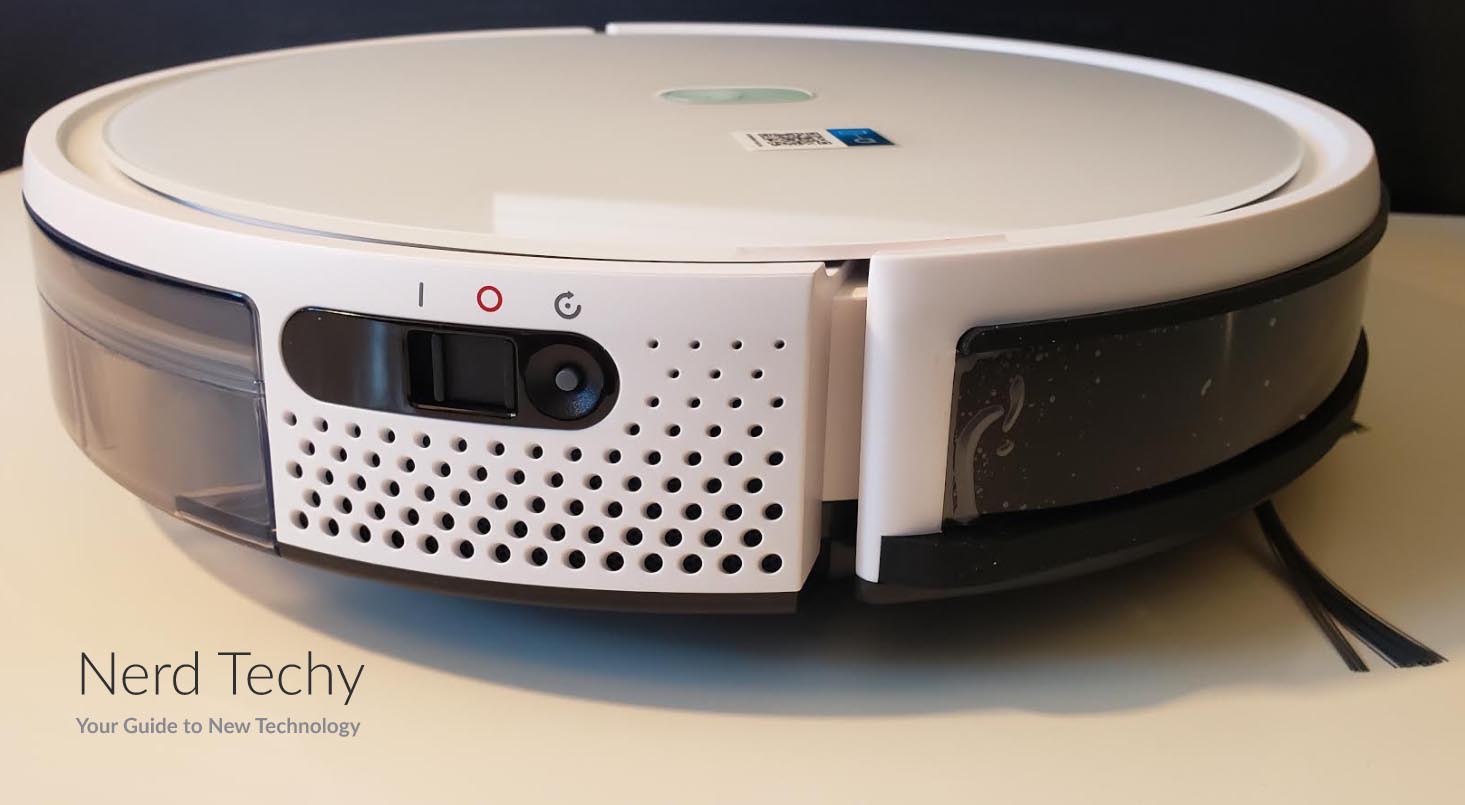 This large capacity and rugged design comes at a premium. The Yeedi K650 is not a cheap vacuum, although it's also not the most expensive on the market. Still, if you're looking for a more budget-friendly option, Yeedi has it. The Yeedi K600 has similar capacity to the K650, but comes in a plain plastic housing. It's also more affordable than the K650.
On the very center of the top of the vacuum, you'll see a simple power button, with a baby blue outline. Other than that, the top is completely plain. The bottom sports a standard roller brush, like you'll find on most vacuums. However, the bristles are made of silicone, which helps to prevent tangling. Again, this is a relative term. If you're vacuuming up a beauty parlor with a bunch of hair, it's going to clog eventually. But for ordinary household use, you'll get less thangling than old-school vacuum bristles.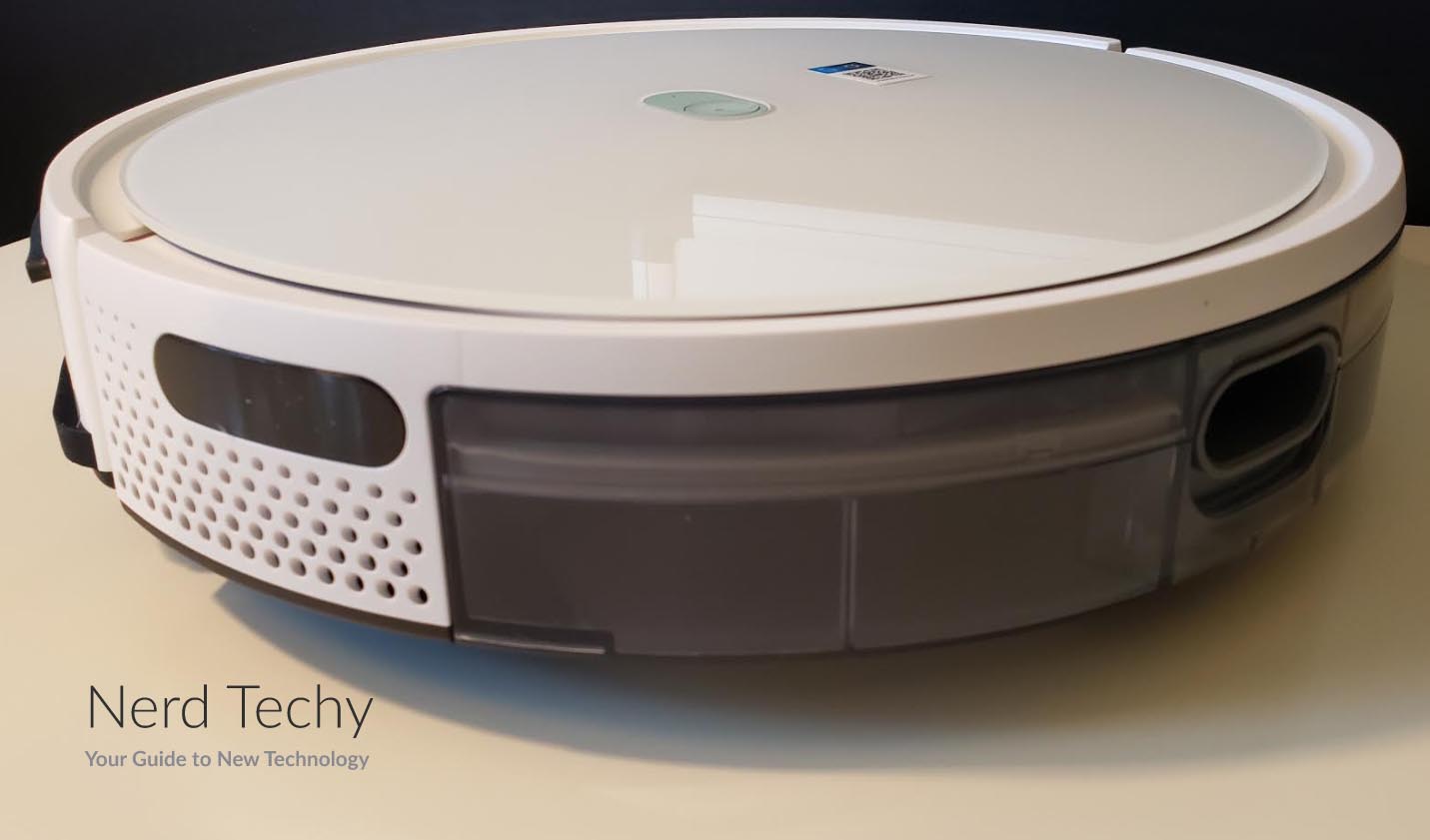 The main roller brush is assisted by a pair of wide, horizontal brushes that protrude from the sides. These brushes are essentially useless on carpet. However, on hardwood or tile, they'll sweep debris into the main roller brush. This helps performance on solid floors, since you'll effectively have a wider vacuum.
Along with the vacuum itself, you get a compact charging base that sits against your wall. It's fairly low-profile, but keep in mind that the vacuum will be parked there most of the time. You'll want to position it somewhere where it's unlikely to get kicked. The charger plugs into a standard AC outlet, so you set it up once and forget about it. Not only that, but the entire kit is covered by a 12-month manufacturer's warranty. If there are any issues, simply send the K650 back for a refund or replacement.
Vacuum Performance
The Yeedi K650 has three different suction settings: 600, 1,200, and 2,000 Pascals (Pa). This makes it exceedingly powerful for a robot vacuum. Most robot vacs run at around 1,400Pa, so the top setting here is very strong by comparison. That said, we should keep everything in perspective. The K650 is not as powerful as an upright vacuum, or even a powerful stick vacuum. But it's still powerful enough to clean up most everyday messes. This includes tough spills and ground-in dirty in carpets.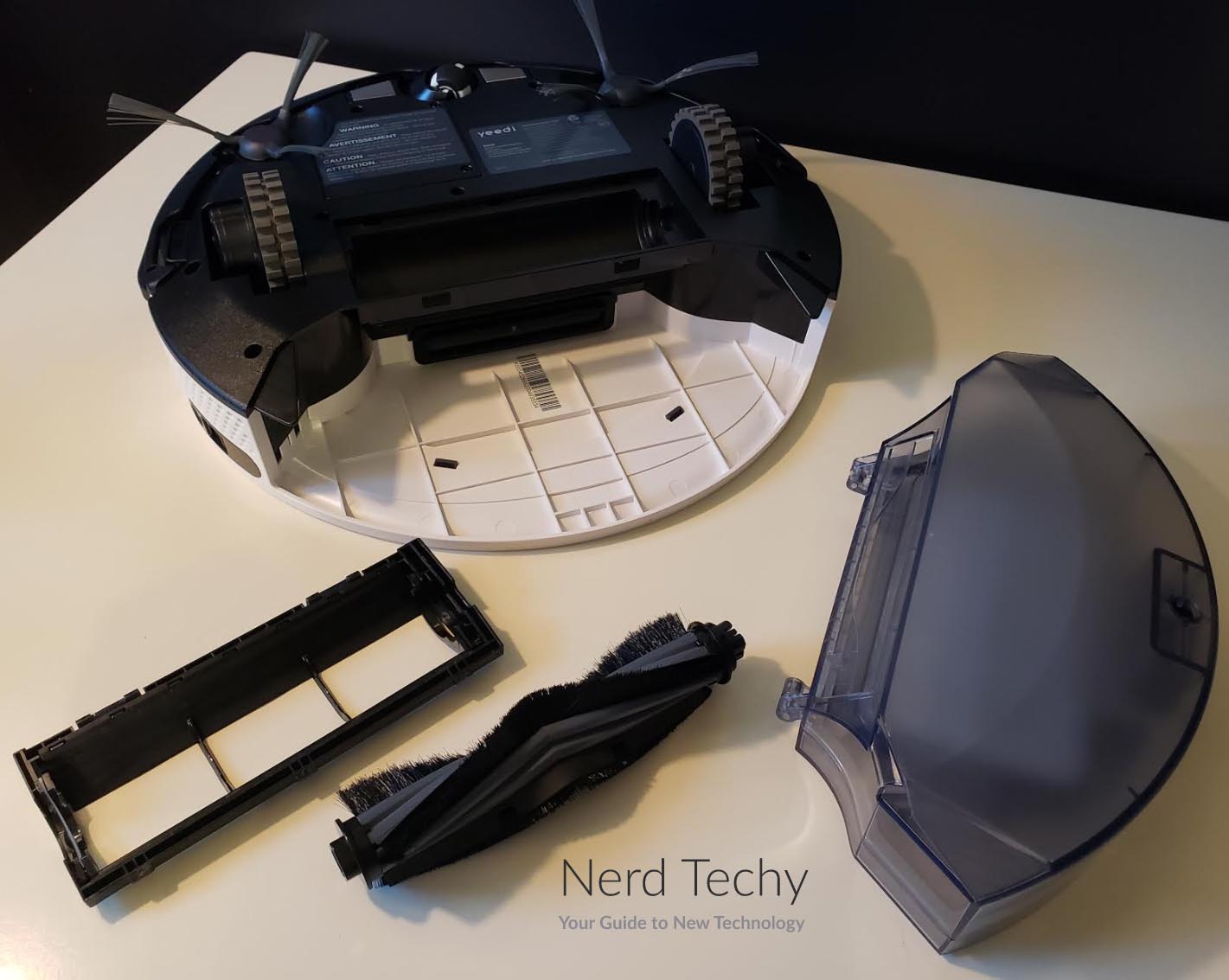 On the other hand, there are times you might want to run on a lower power setting. If you're just cleaning a dusty living room hardwood floor, there's no reason to use more than 600Pa. And the lower the setting you use, the better your battery life. At 600Pa, the Yeedi K650 will last for a full 130 minutes, or just over two hours. At maximum power, this drops to a little under an hour, but you're still looking at a great performer. Most robot vacuums max out at about an hour to 90 minutes, even on weaker settings. Regardless of your power setting, the vacuum automatically returns to the base station when the battery gets low.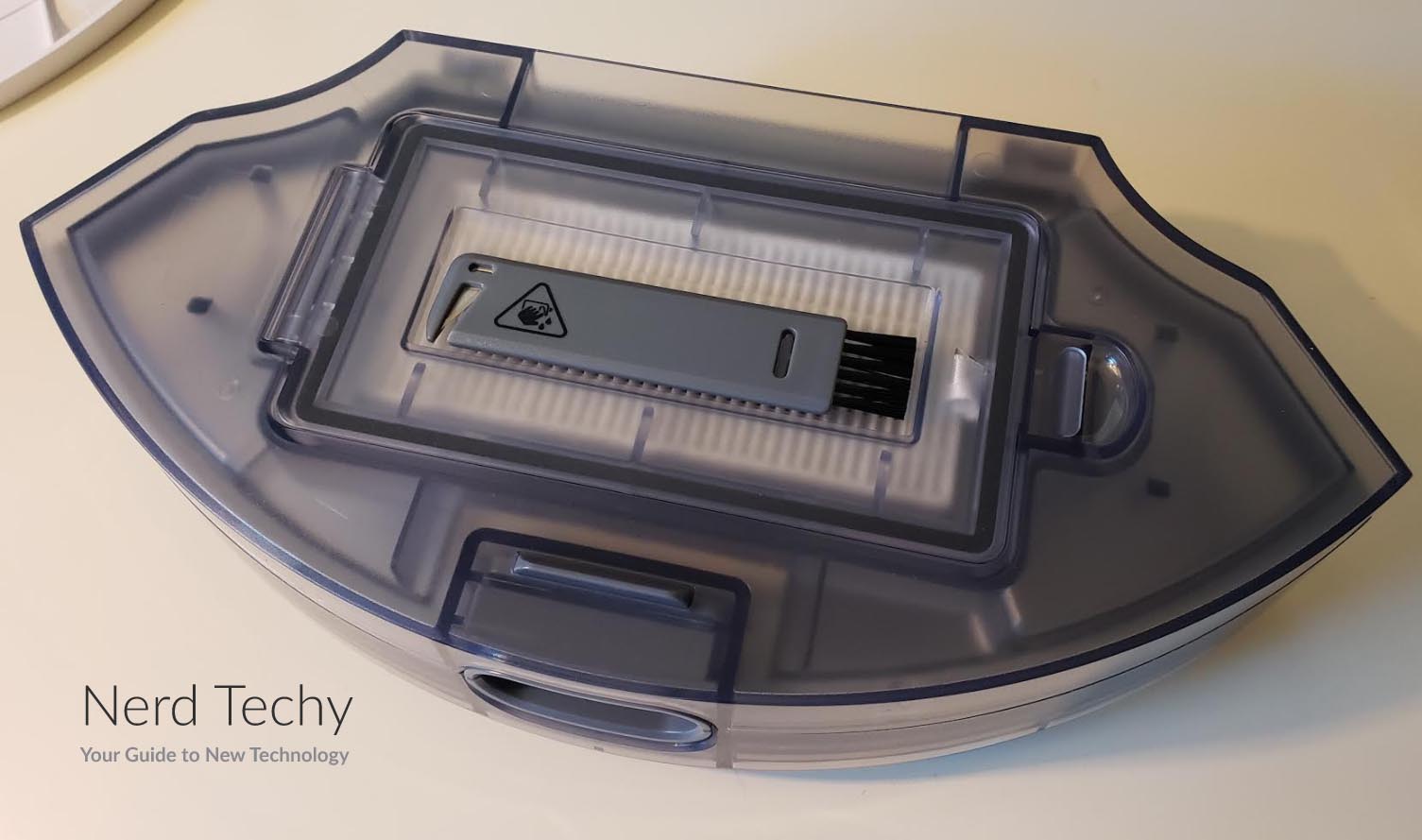 The K650 has a highly-effective internal filter that will capture 99 percent of microns as small as six microns. Now, this isn't the same as a HEPA filter. It won't remove most mold spores, bacteria, or viruses, and it won't do anything about harmful vapors. But it will trap virtually all dust and dust mites it encounters. This way, your vacuum won't be spreading allergens around your home. Moreover, the K650 runs very quietly. On its lowest setting, it produces only about 56dB of sound, about the same as a microwave.
The Yeedi K650 will clean up just about anything a vacuum can handle. But one thing it won't manage well is anything that's caked onto your floor. For that, you need a mop. The Yeedi K700 has a mopping function, along with an on-board water reservoir. On the downside, it doesn't have any app controls.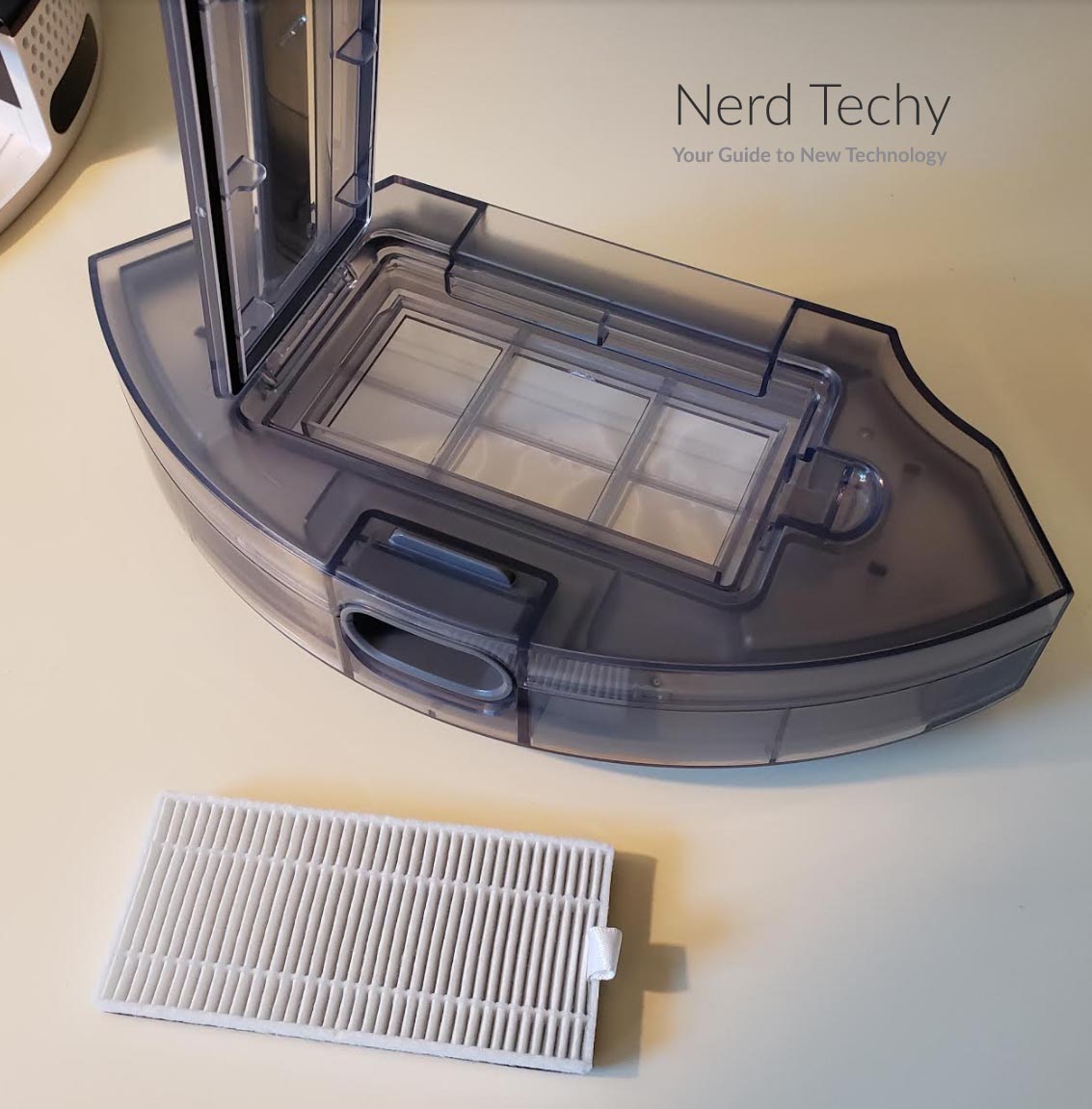 Setup and Everyday Use
The power button on top of the K650 will start an ordinary cleaning cycle, but that's all it will do. In this mode, the vacuum will wander around your house until it's cleaned the whole floor. When it's done, it will automatically return to the base and recharge. However, this is only part of what the K650 can do. To take advantage of its other features, you'll need to install the Yeedi app. The app is free on Android and iOS, and allows you to pair your vacuum with your phone.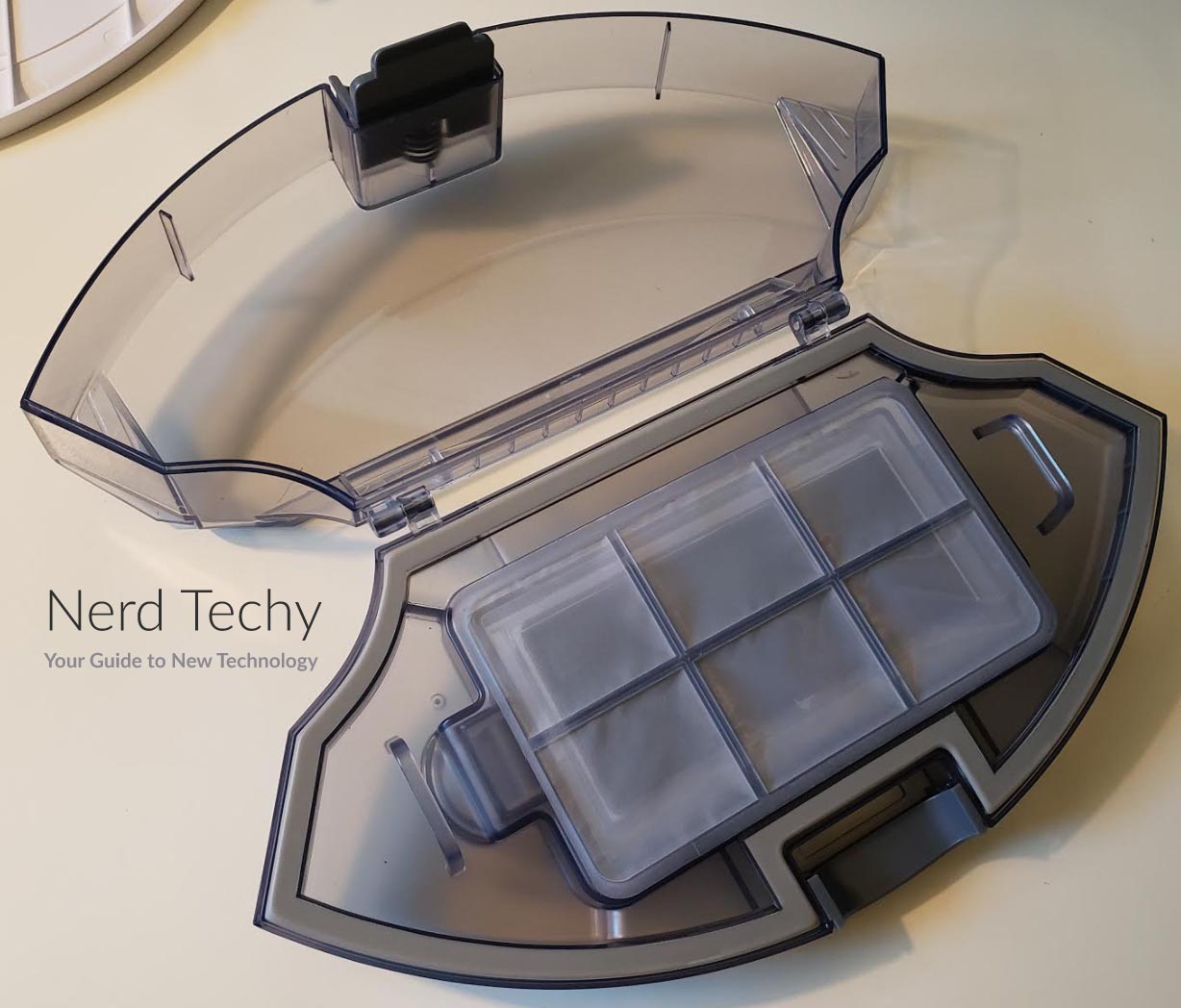 Once the vacuum has been paired, you can access two additional cleaning modes. In edge cleaning mode, the K650 will run around the edges of rooms and furniture. This is great for hitting areas that don't always get cleaned as well. Spot cleaning mode works the other way. You set the vacuum down in the middle of a heavily-soiled area, and it will clean just that spot. Not only that, but the app allows you to connect the K650 with Alexa. When that's done, you can set down your smartphone and use voice controls instead.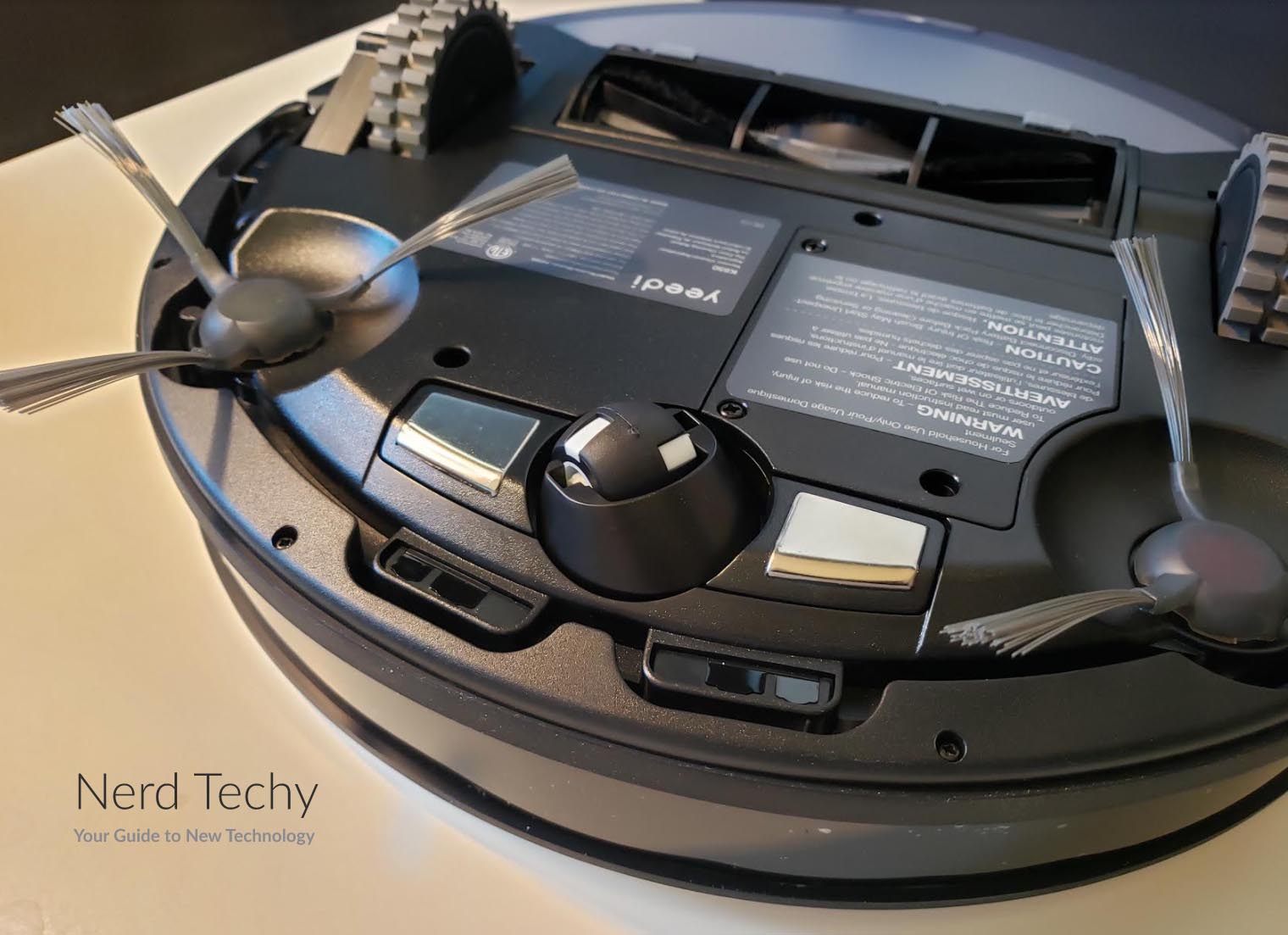 The Yeedi K650 has two separate sets of sensors that prevent it from getting damaged. Forward-facing sensors keep it from bumping into walls and furniture. Downward-facing sensors keep it from falling down stairs or off of balconies. This makes it considerably smarter than old-school "dumb" robot vacuums, which wandered around aimlessly.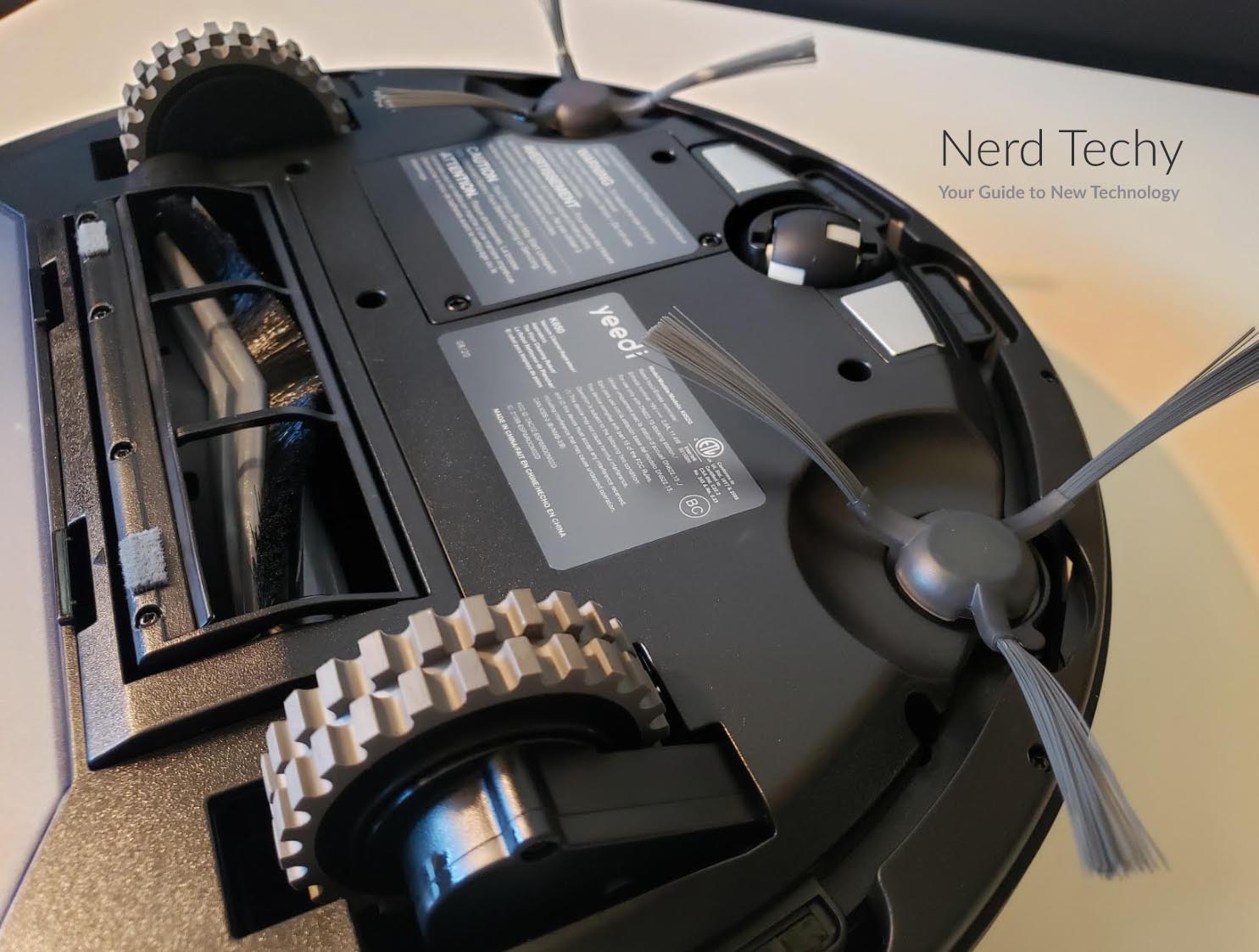 Unfortunately, it doesn't come with any other smart features. It doesn't map your home, and you can't define no-go zones or specify cleaning areas. You also can't set a cleaning schedule or perform any other kind of automation. This was disappointing, since the K650 could have potentially been a lot smarter than it is. On the other hand, it will work with magnetic boundary strips. Yeedi doesn't sell a specific matching set, but there are plenty of third-party kits that will work.
Final Verdict
So, is the Yeedi K650 Robotic Vacuum Cleaner worth owning? In most respects, it depends on what you're looking for. These days, a lot of people are looking for fully-automated vacuums, and that's not what this is. This is a standard robot vacuum with a few smartphone control options. That said, if you don't need a ton of smart features, there's a whole lot to like about the K650.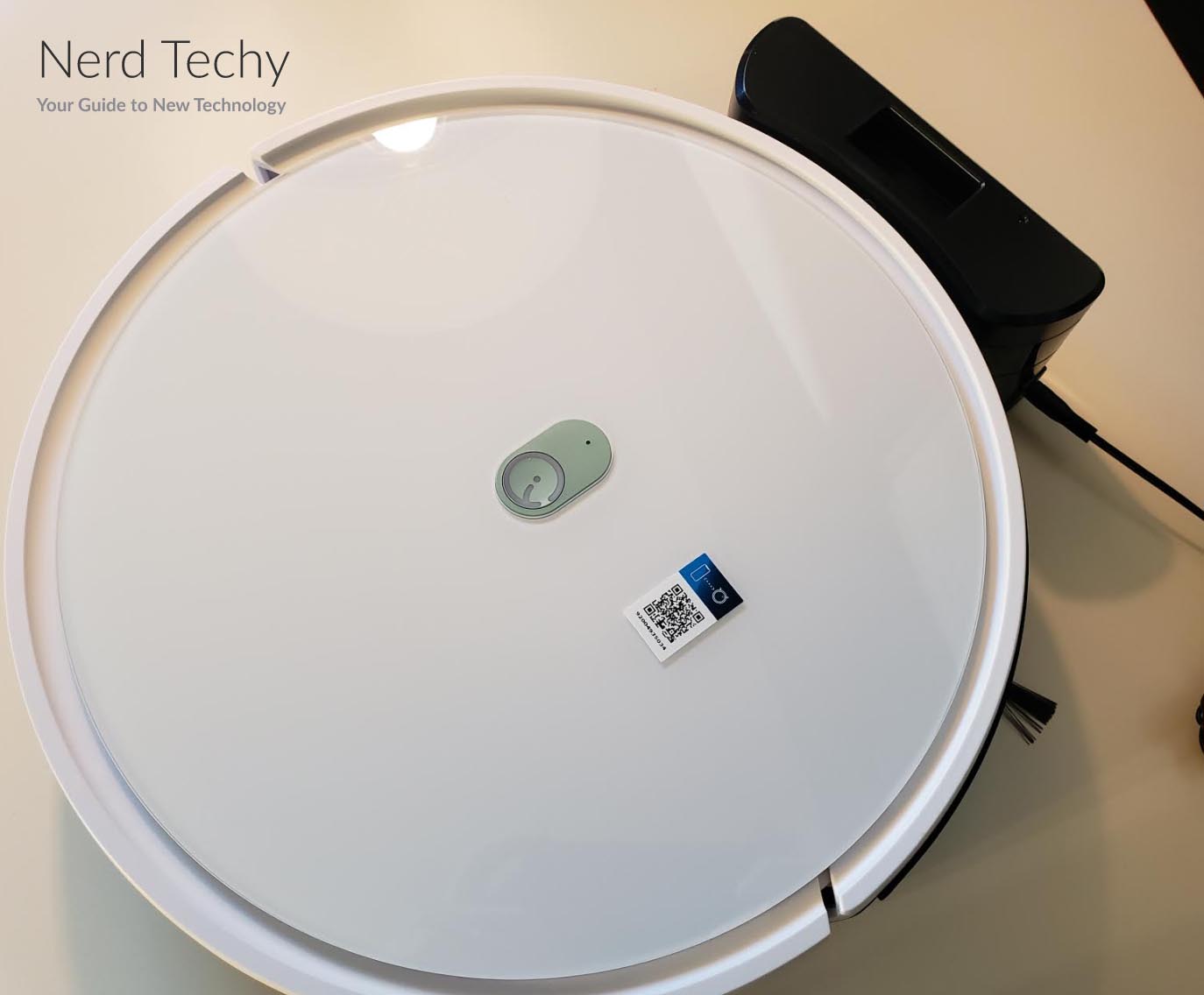 To begin with, you get up to 2,000Pa of suction. This makes the K650 one of the most powerful robot vacs on the market. With that much power, you might expect to have poor battery performance. But the K650's internal battery lasts for nearly an hour, even at full power. And at lower power levels, the battery life can even exceed two hours. In addition to this, the Yeedi K650 is very sturdily built. The tempered glass top makes it highly durable. Finally, the 800ml dust bin is more than half again as spacious as most, so it needs less frequent emptying.