Akaso Brave 7
Pros
Gorgeous video under virtually any conditions.
Fully waterproof design – safe for snorkeling.
Handheld remote, app, and voice controls.
Comes with a second battery and charger.
Cons
Does not include an SD card or other storage.
No night vision mode.
A few years ago, good quality camcorders were expensive, and action cams were prohibitively so. Unless you were a professional – or aspiring – filmmaker, you couldn't reasonably invest in one. But the advance of technology has made everything cheaper. For example, smartphone cameras have driven demand for compact, high-quality cameras to the stratosphere. As a result, we now have Oscar-winning films that have been shot on nothing more advanced than an iPhone. That's a far cry from 30 years ago, when a good camcorder would set you back a few paychecks.
But smartphones have their own limitations that are worth taking into consideration. Primarily, they're not always ideal for taking extreme action shots. They require specialized housings to attach to a helmet or another mount. And even then, you have to deal with other concerns. Your smartphone might have a great camera, but does it have motion stabilization? Is it waterproof? Everyday photography, or even filming under controlled conditions, is one thing. But filming extreme sports or other strenuous, real-life activities is something else entirely. You need an action camera that can stand up to any abuse you deliver.
Today, we're going to review the AKASO Brave 7 Action Camera. This is a newer, improved variant of the Brave 7 LE, which we've already reviewed. Yes, the naming scheme is confusing; we'd have expected the Brave 7 to come first, but that's how it goes. This is a tough action camera that's designed to go wherever you go. It's fully waterproof, and can attach to any standard action cam mount. But how good is the video quality, and what other features does it offer? To find out, we're going to take a closer look at everything it has to offer. Let's get started!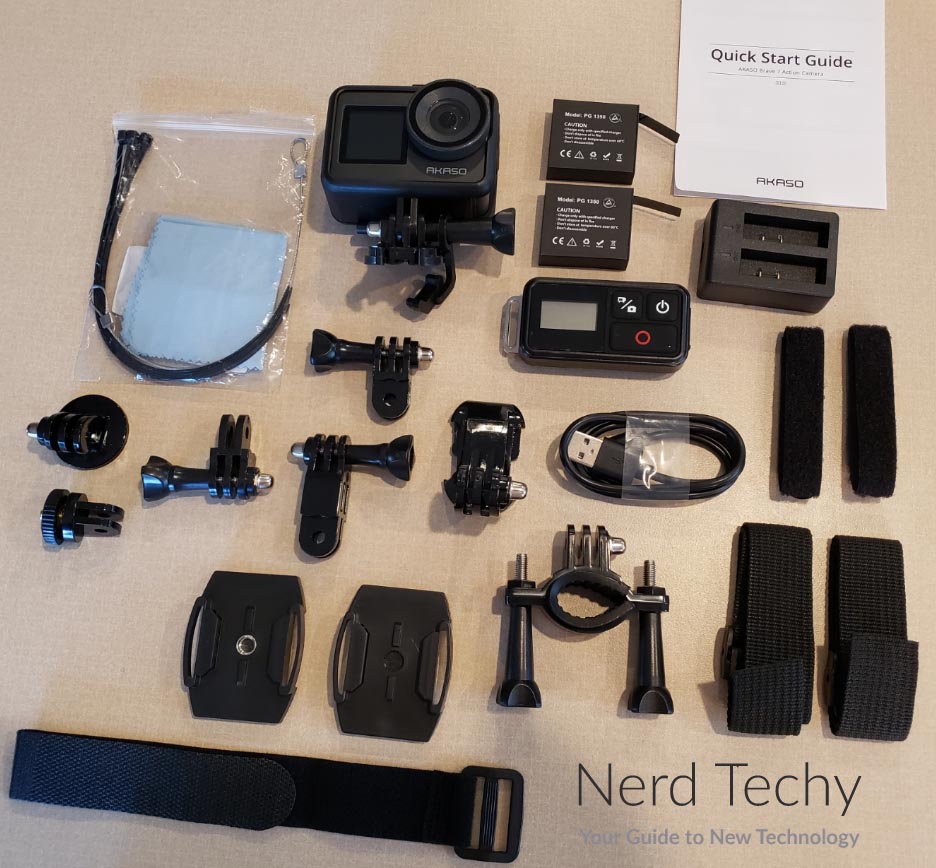 Overall Design
The AKASO Brave 7 Action Camera is a compact device small enough to fit in the palm of your hand. The durable housing is constructed from a rugged polymer, and is available in three colors. In addition to the standard slate grey model, you can also order the camera in blue or white. Perhaps its most striking feature is the presence of bright, vivid LED screens on both the front and the back. Back displays have been standard for over 20 years on digital cameras. However, many people have now become used to front displays for smartphone selfie modes. With the Brave 7, you can see what you're filming no matter which way the camera is pointed.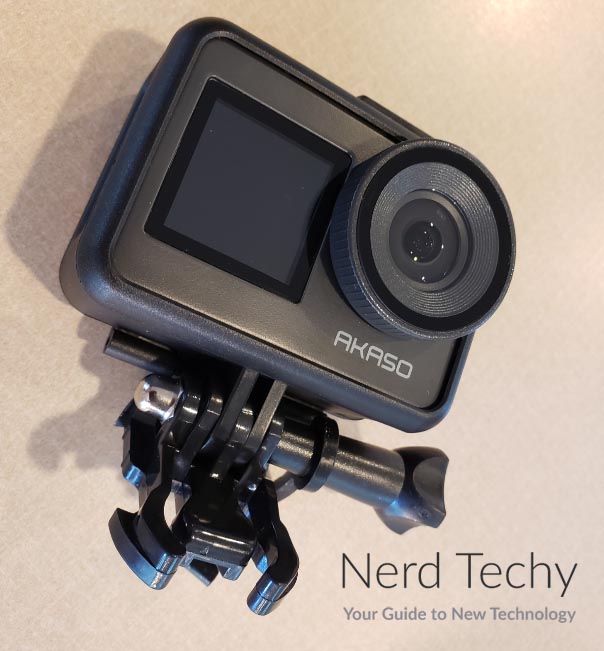 The entire camera is IPX8-rated for water resistance. This means it can withstand full submersion for at least 30 minutes at depths of over one meter. Now, AKASO doesn't say exactly how waterproof the camera is, so you probably shouldn't take it scuba diving. But it does have an underwater mode, and it's more than capable of standing up to ordinary snorkeling use.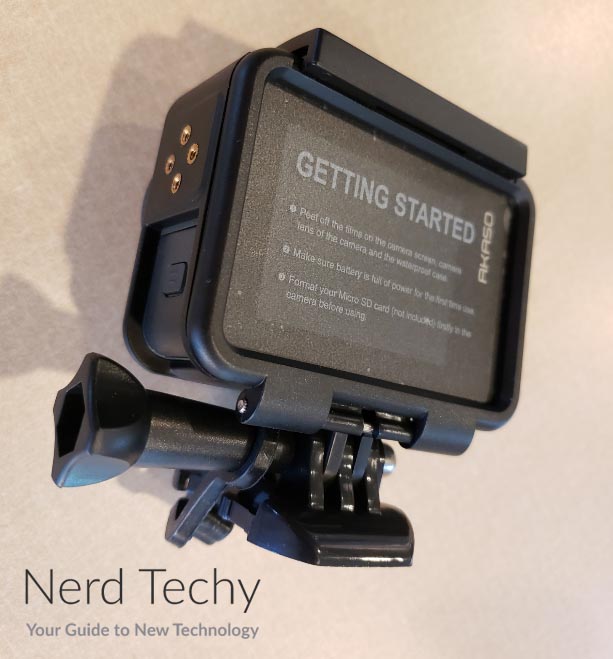 Basic controls are located on top of the camera, but you don't have to rely on them. The Brave 7 also includes a high-quality handheld remote for making adjustments with the camera mounted. The remote even includes a screen, so you can see exactly what the lens sees at all times. For a slightly different design, consider the earlier AKASO Brave 6 Plus. It comes with a wrist remote, and it's also waterproof, although the video does tend to skew blue.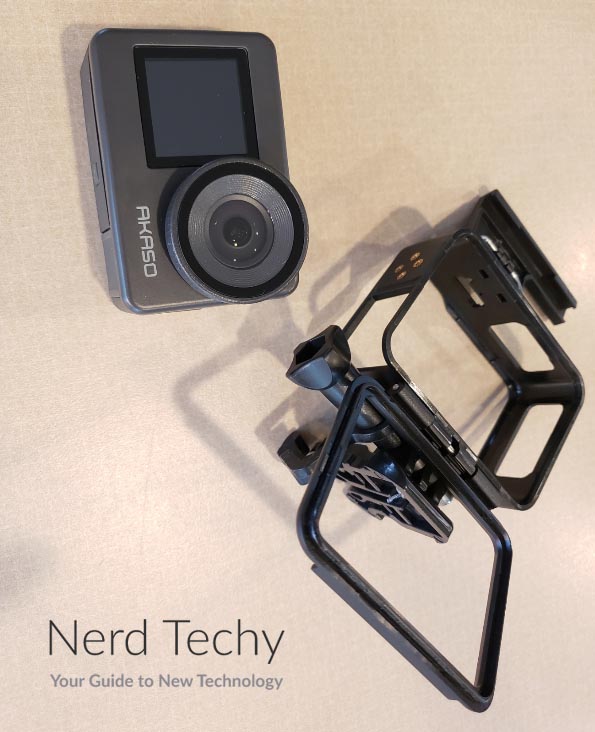 Along with the camera itself, you get a handful of extras. To begin with, you get not one, but two batteries, along with a charger. This means that, in theory, you'll never have any downtime. Use one battery while the other charges, and swap them out as needed. There's also a pair of helmet mounts, a handlebar mount, an assortment of adapters, and several straps and ties. Suffice it to say that no matter where you want to mount the Brave 7, you'll be able to.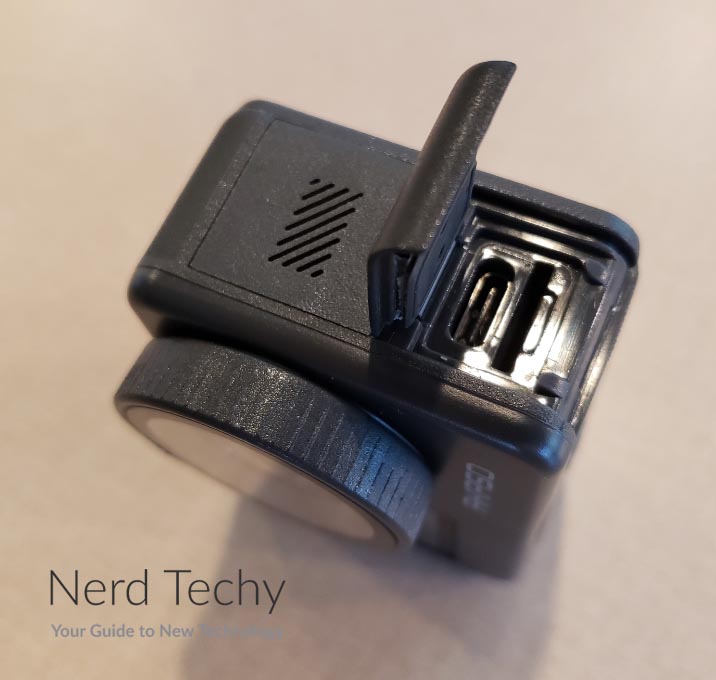 You'll also notice that there's a USB Type-C port located in the camera housing. This can be used to attach the optional external mic. It will significantly improve sound quality, and it's windproof, but it's not waterproof. Leave the microphone at home if you're going in the water.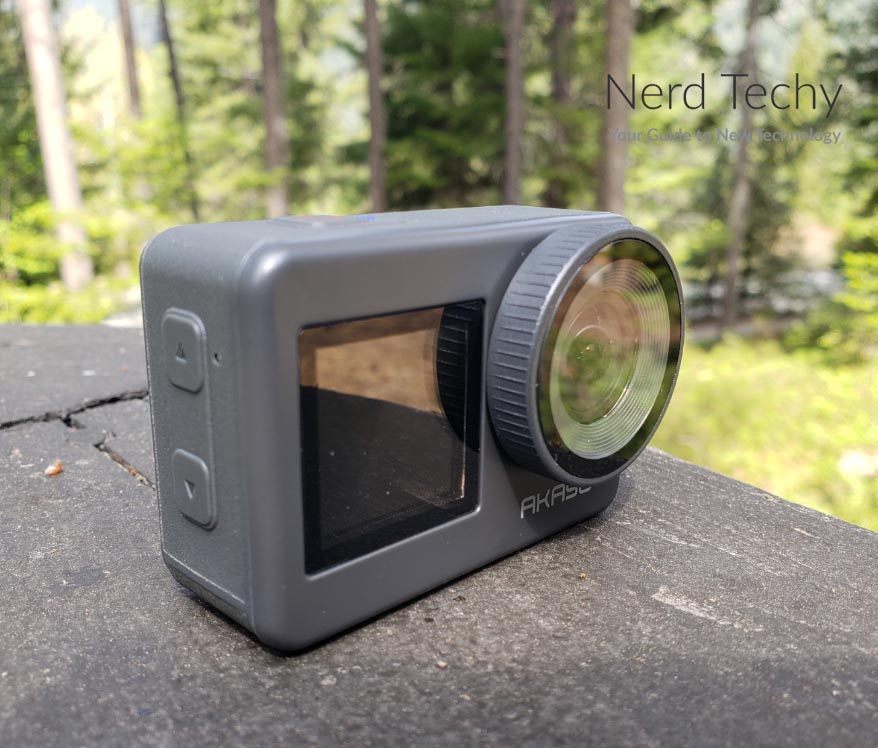 Image and Video Quality
Of course, even the best-designed camera isn't worth much if it doesn't provide good video quality. In that regard, the Brave 7 excels. It records in full 4K at 30 frames per second, which makes videos suitable for replay on modern TVs. Of course, this far exceeds what you'll need for social media, but that's just the point. You'll have future-proof videos, instead of ones that are "just good enough." The camera offers similarly high quality, with a resolution of 20 megapixels. This makes it suitable for producing very large prints without any loss in quality.
One feature we very much appreciated was the ability to freely adjust your lens angle. In all, you can switch between four different settings: 70, 110, 140, and 170 degrees. 110 degrees is "normal," while 140 degrees is wide angle, 70 degrees is narrow angle, and 170 is ultra-wide angle. This means that 70 degrees is best for close-ups, while 170 is better for wide panoramas. Keep in mind that the ultra-wide setting will invariably distort the image somewhat. So unless you really want that panoramic effect, 110 or 140 degrees will be your go-to.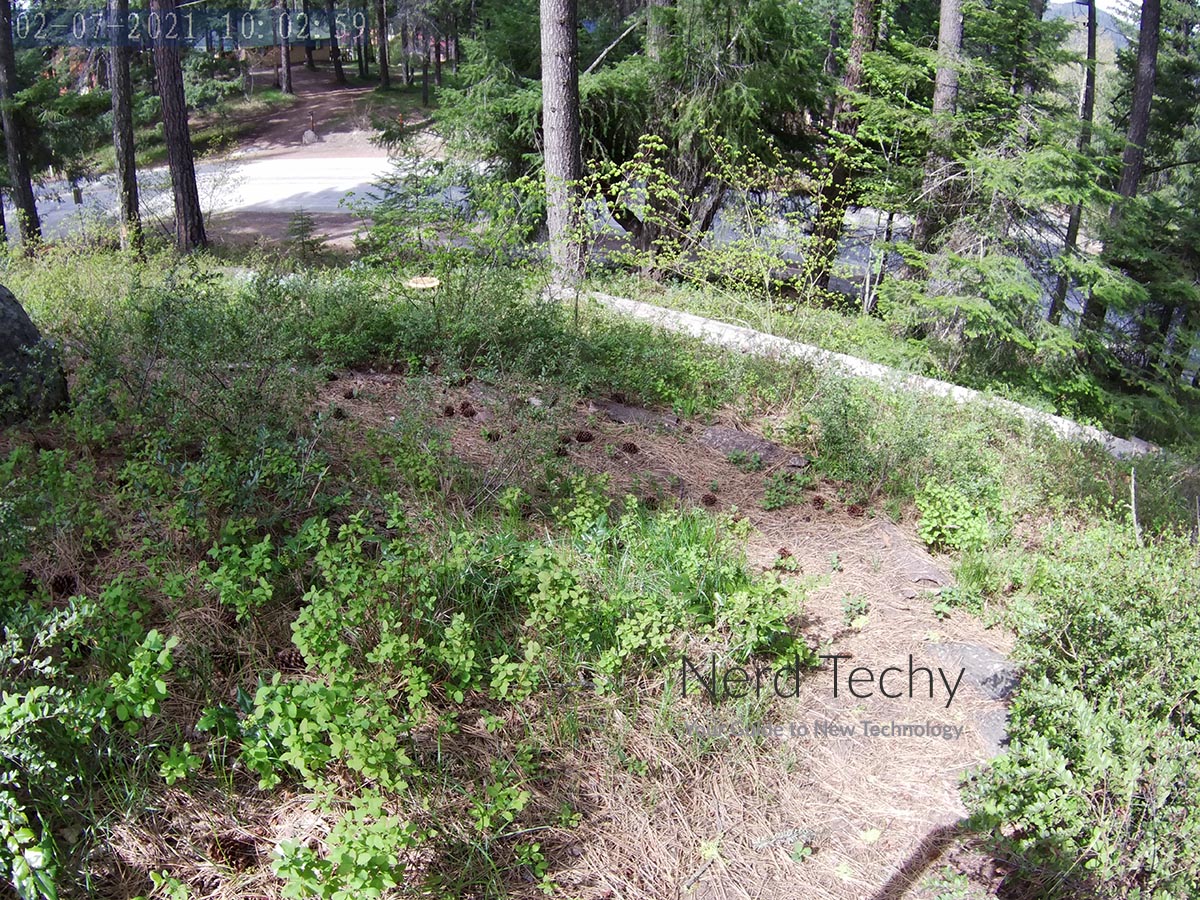 The Brave 7 is engineered with a built-in gyroscope that keeps it safe from vibration across all six axes. Even if you're skateboarding, biking, or skiing, the video will be smooth and easy to follow. This isn't just useful for videos, either. It's essential for getting good action shots. Along the same lines, the built-in mic has excellent wind noise reduction, although the external mic is better. The point being, this camera is designed to be used on the move.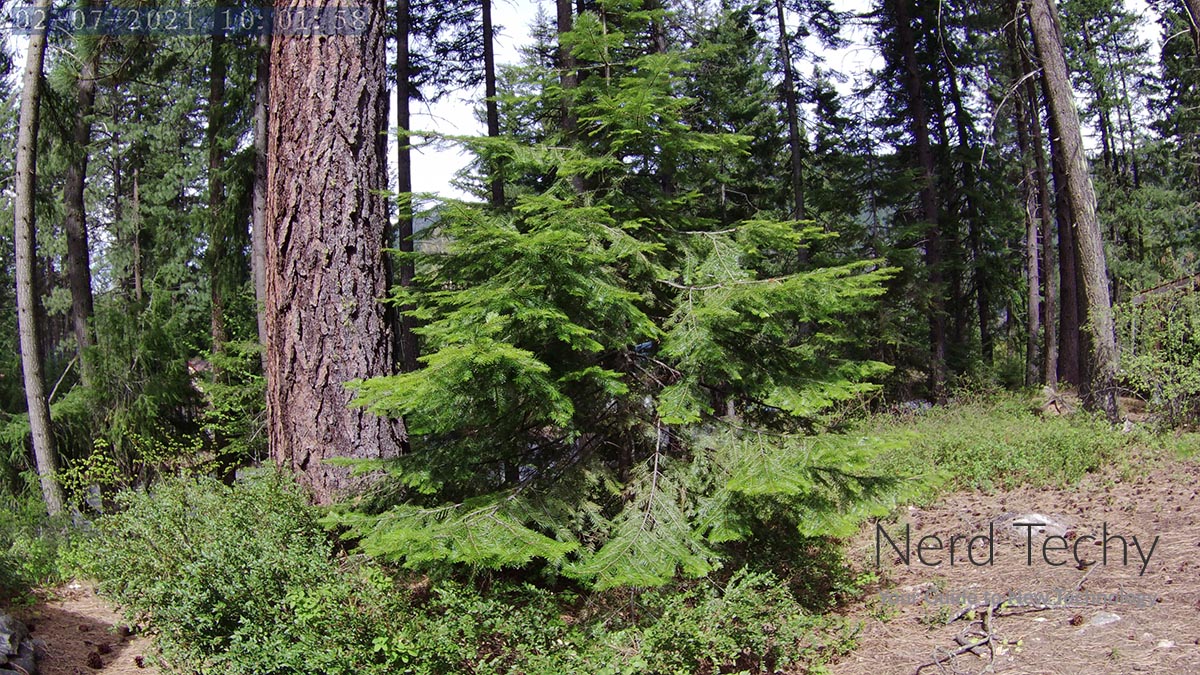 For the same purpose, the internal hardware has the capability to adjust the color balance for underwater shots. This is a huge improvement over most action cams, which can look washed out underwater. Either that, or they overcorrect, and above-water shots all look blue. With the Brave 7, this isn't an issue.
Videos are all recorded in H.264 format, which is practically universal. This makes them easy to play back on just about any device you can think of. Not only that, but the videos will be easy to convert using most third-party software. That said, Mac users may prefer to work with the more Mac-friendly .mov format. In that case, the AKASO V50 Pro is an excellent choice. It has similar features to the Brave 7, but with two important differences. It comes with a special case for underwater use, and it encodes your recordings in .mov format.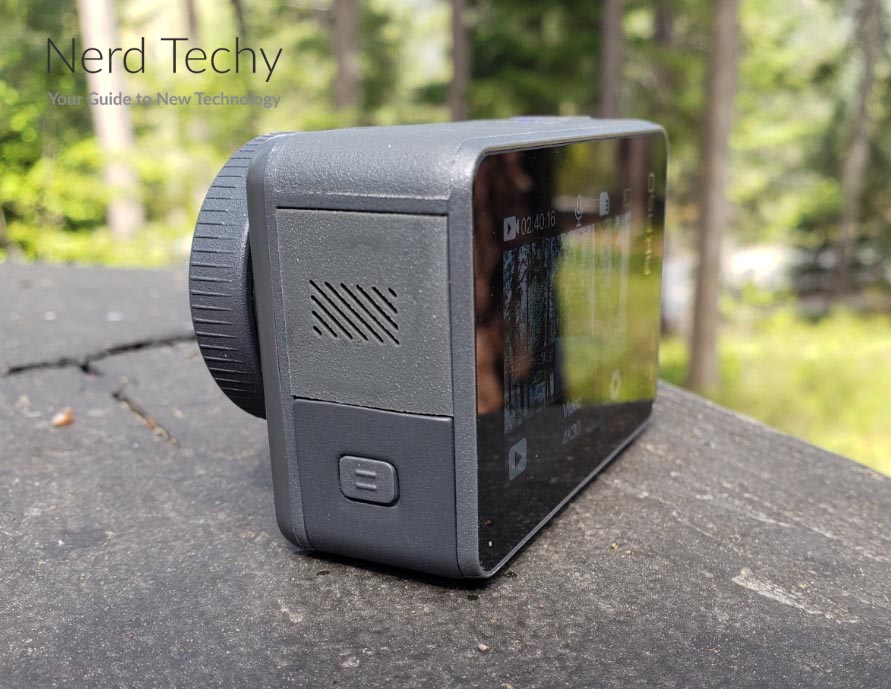 Battery and Storage
Each of the Brave 7's removable batteries has a capacity of 1,350mAh. This works out to enough for 110 minutes of recording in 4K. That said, your actual battery life may vary based on how you're using the camera. It can idle for nearly a full 24 hours if you're not recording at all. But even if you're recording continuously the entire time, a battery will last for nearly two hours. And since there are two of them, you hardly ever have to worry about being out of juice.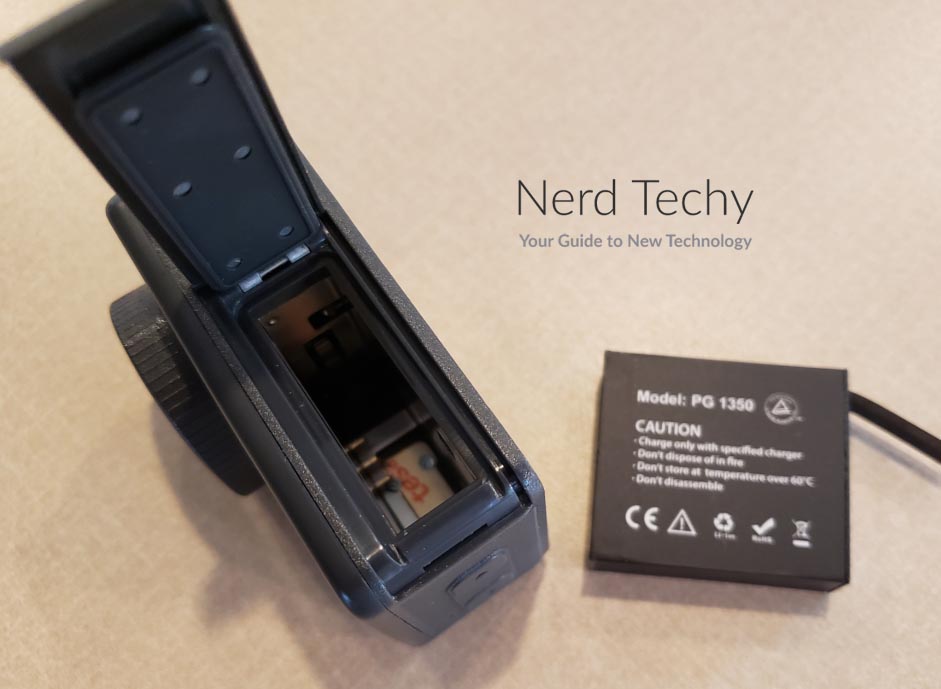 For storing your videos, you'll need to provide your own Micro SD card. In total, the camera can support anywhere from a 32GB to a 128GB card. A 32GB card is enough for about 30 minutes of 4K footage, while a 128GB card can record about two hours. If you want to record more than that, you'll either need to swap out the card or delete unwanted videos. Another thing to keep in mind is that some cards won't write fast enough to record live 4K video. To avoid any issues, look for an SD card with a rating of at least 100 MB/s. All recording is looped. This means that the camera will not stop when the SD card is full. Instead, it will keep on recording, overwriting the oldest data as it goes.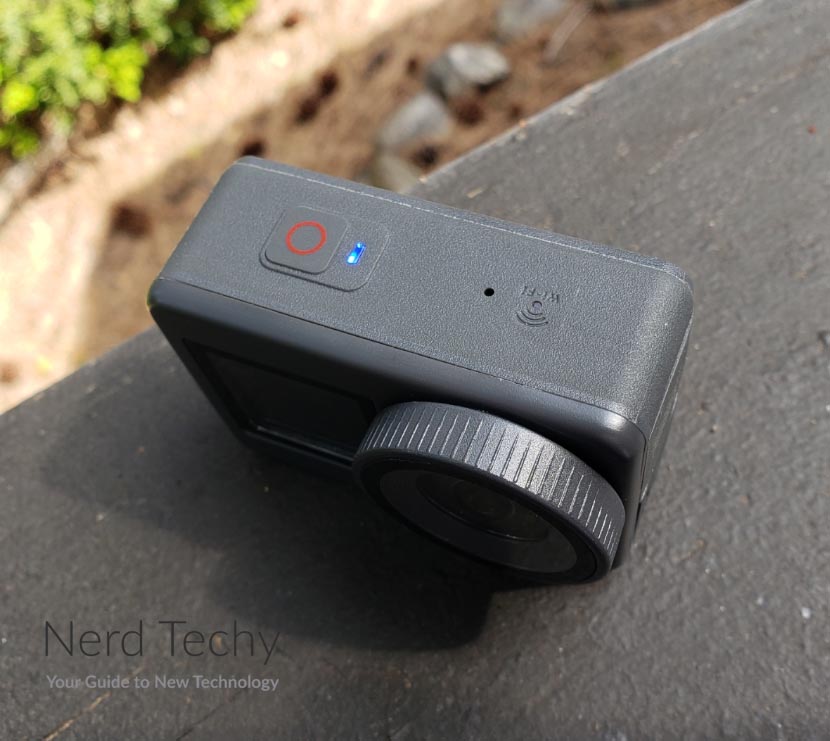 Extra Features
In addition to taking videos and still photos, there are a handful of other ways to use the Brave 7. For one thing, it's capable of slow motion recording, as slow as 4X. This isn't exactly bullet time, but it's a great way to get some thrilling action shots. Alternatively, you could go the opposite direction, and use time lapse mode for nature and traffic shots. This adds even more versatility to an already versatile camera. For still photos, you can use a timer setting for taking your own action shots from a distance.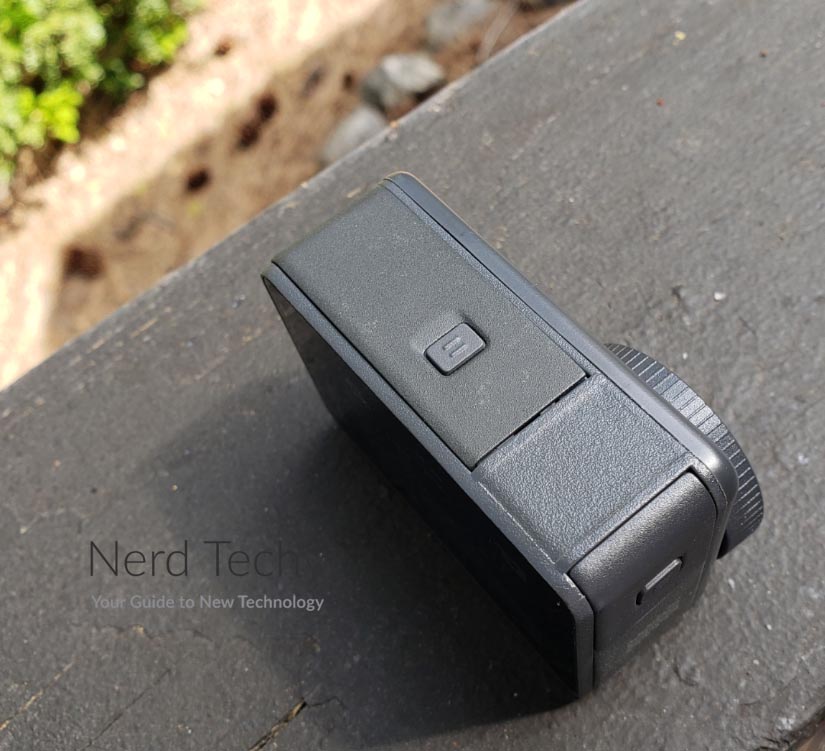 If you want to edit and upload your videos on the go, you can. The AKASO GO app is free on Android and iOS, and is easy to download and install. Within the app, you can review your recordings, delete unwanted clips, and edit the ones you like. When you're done, you'll have social media-ready videos that are crisp and polished. If you're on vacation, or even on a day trip, you won't have to wait until later to share your adventures.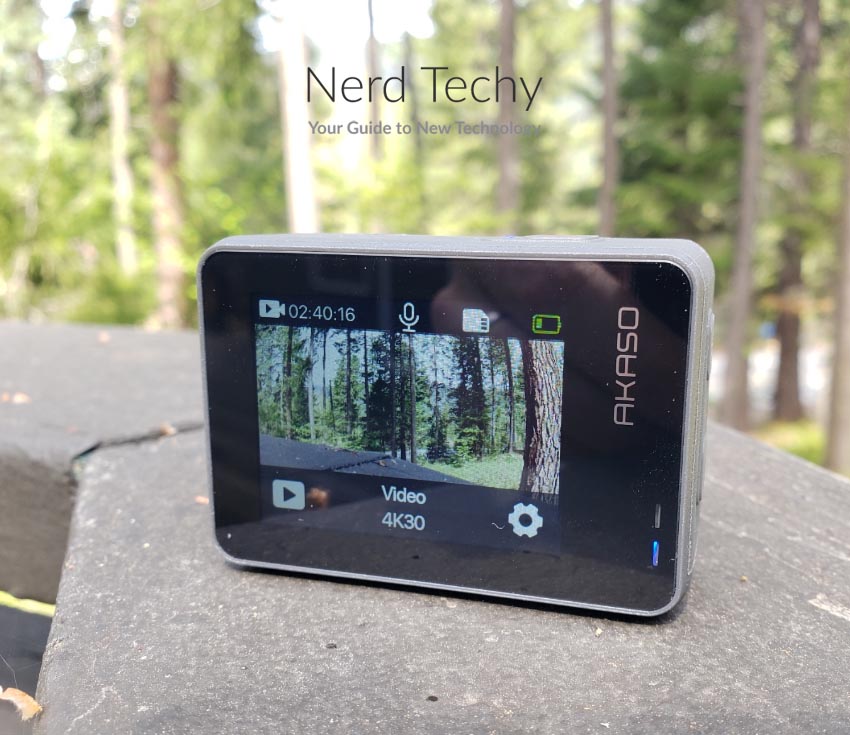 Alternatively, you can take advantage of voice controls. These aren't ideal if you're trying to keep your audio, but they're great for other types of shots. If you're going to throw some music over your recording, there's absolutely no reason to forego voice controls.
Final Verdict
The AKASO Brave 7 Action Camera is one of the most ambitious action cams on today's market. It's slick, it's stylish, and its two screens make it easy to operate. It's fully submersible, and comes with all the mounting hardware you'll ever need. Video quality is excellent, although we would have appreciated a night vision mode. With two batteries and a charger, you'll have plenty of power. With the app, remote, and editing features, this is truly the complete package.