AKASO Brave 8
Pros
Outstanding video quality with high resolution 48MP still shots.
Front and back full color LCD.
Waterproof to 10 meters.
Multiple operating modes.
Several accessories included.
Cons
Does not come with any storage.
Does not support night vision.
If you're an active individual, you want to document your activities. Whether you're hiking, scuba diving, or snowboarding, you want to take pictures and videos. That way, you can share them with your friends and family, or create videos for a streaming platform. Unfortunately, you can't always use a normal phone camera for these kinds of tasks. Phone cameras have come a long way, but they're still not suitable for underwater use, for example. Furthermore, your phone is important for so many other things. Do you want to risk wearing it on a helmet mount while you're skiing or snowboarding?
For these reasons, it's important to have a tough action camera. But a lot of action cameras don't offer the best video quality. Depending on what you're doing, this can be a deal breaker. You may also want other features, like stereo audio or a lot of customization options. Those can be tough features to find, especially on a compact, portable camera. If you're in the market for this kind of device, it makes sense to be cautious. You want to take your time and weigh your options, and make sure you have the right camera. Thankfully, there are plenty of cameras to choose from, so you'll have all the options you need.
Today, we'll be reviewing one high-resolution action camera, the AKASO Brave 8. This camera can record videos in crisp 4K at 60 frames per second. When used for photos, it captures stunning 48-megapixel images. There are multiple modes of operation, including a time lapse mode and slow-motion mode. You also get a full collection of mounts, so the camera can be positioned pretty much anywhere. And with 10 meters of water resistance, you can take it with you underwater. But to find out whether it's worth your while, we'll have to talk about a lot of other things. We'll need to consider the battery life, and how you store your videos. We'll have to look at the field of view, and the various adjustment options. After we've taken everything into consideration, we'll have a clear understanding of what we're dealing with. Let's begin!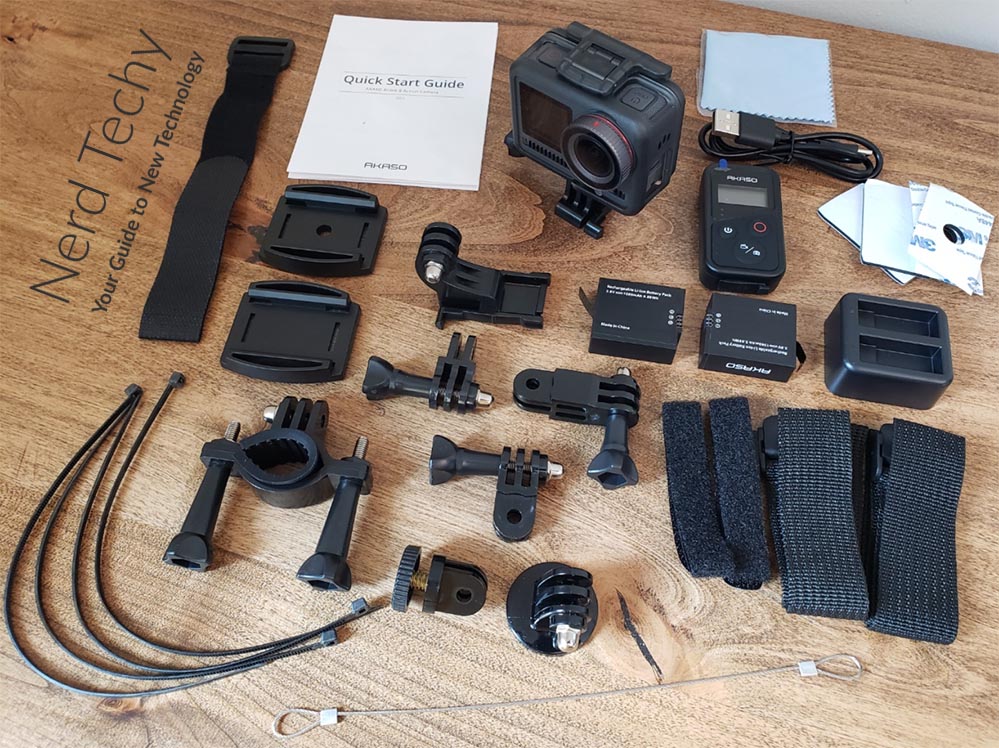 Overall Design
The AKASO Brave 8 is exceptionally small and lightweight. At only 2.5 inches wide, 1.8 inches high, and 1.4 inches thick, it fits in the palm of your hand. It's comparably light, tipping the scales at just a hair over four ounces. The housing is black in color, with a matte finish that won't collect fingerprints. The sides are textured to provide a secure grip, with power, record, and function buttons around the perimeter. The lens housing protrudes slightly from the front, and is surrounded by an attractive red band. Underneath, there's a red "AKASO" imprint, embedded in a darker, glossier black band.
The camera sports two LCD displays; one on the front for selfies, and one on the back. The back screen has a measurement of 2 inches, making good use of the Brave 8's limited real estate. The front screen is a bit smaller, since it has to sit to the side of the lens housing. Even so, at 1.22 inches, It's big enough for snapping selfies. Both displays are clear and bright, providing a high-quality preview of your photos or videos. In order to save batteries, only one screen at a time is active. There's a switch on the bottom of the housing to select which screen to use.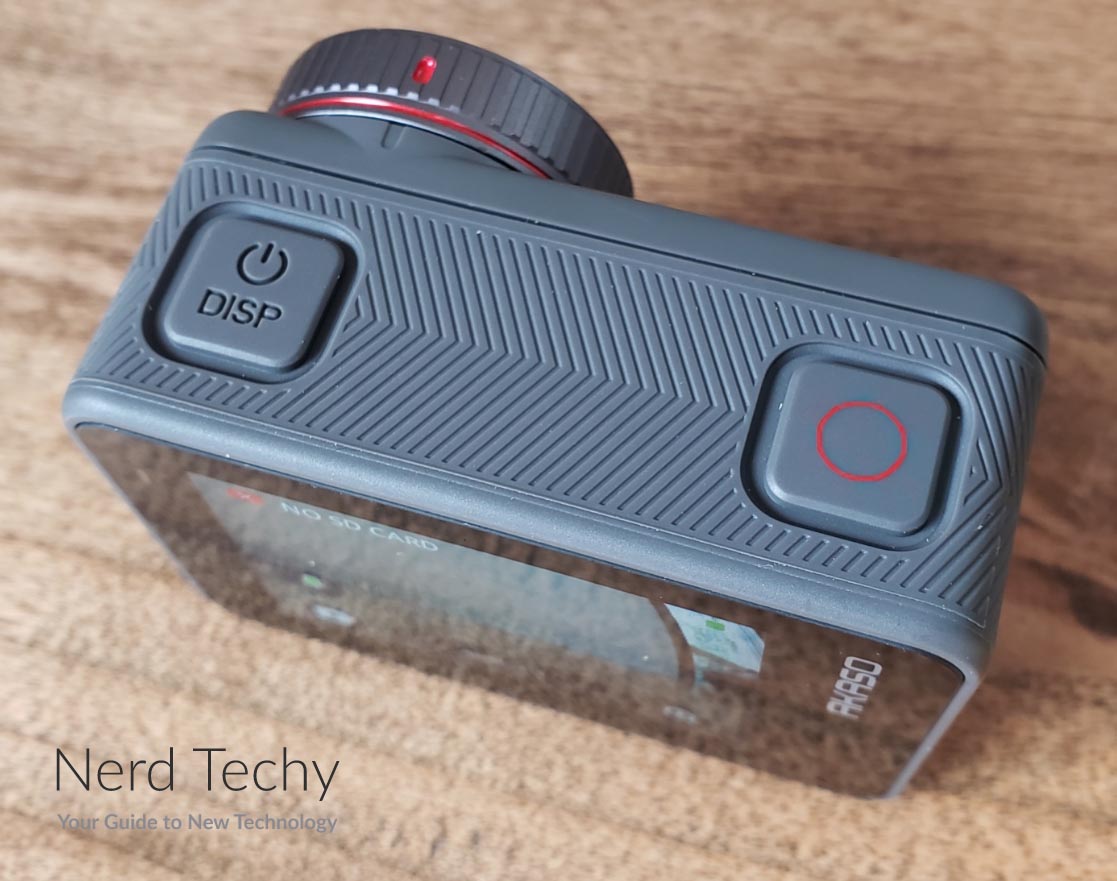 The Brave 8 isn't just small and easy to operate. It's also tough enough to take with you anywhere. Right out of the box, it has a waterproof rating of 10 meters (33 feet) of depth. This alone is great for water-skiing, swimming, and snorkeling. But if you want to go even deeper, you'll have options. AKASO offers an optional waterproof case, which is waterproof down to 60 meters (196 feet).
If you want a more affordable diving camera, consider the AKASO V50. It includes a waterproof case, rated for a depth of 100 feet. On the downside, the video quality isn't as sharp, and there aren't quite as many recording modes.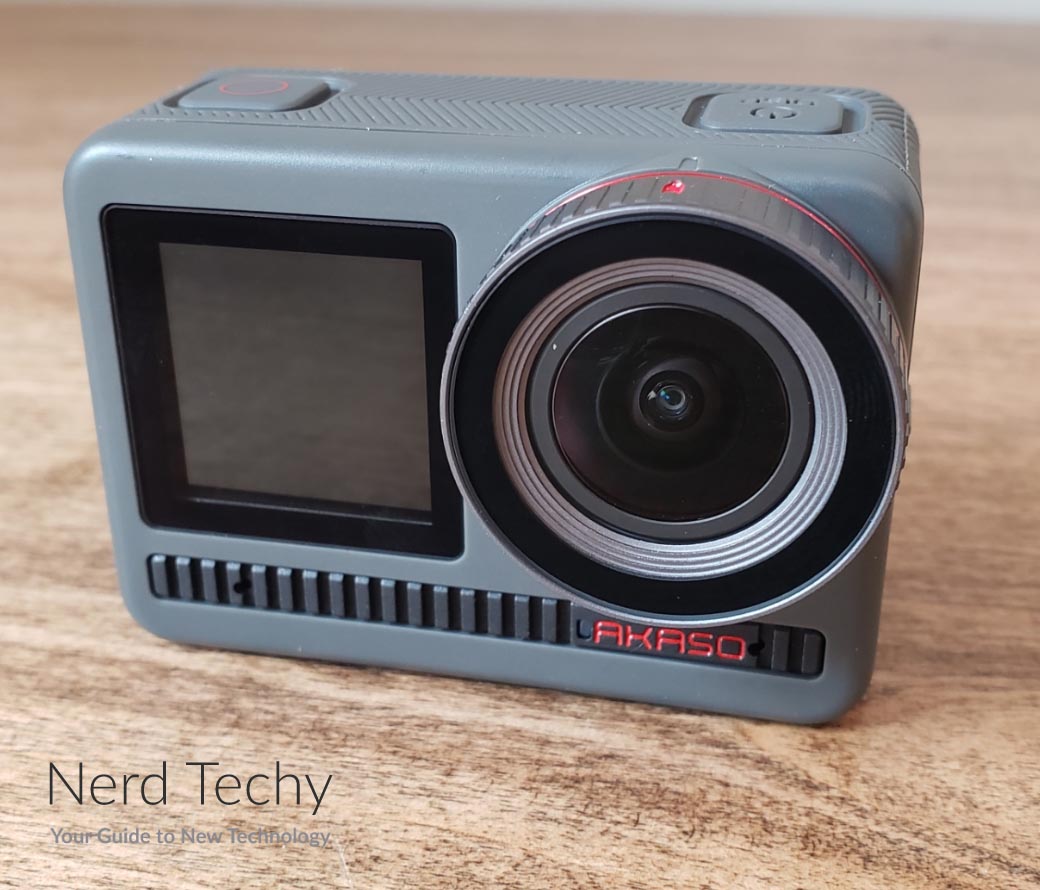 Along with the camera itself, you get a number of accessories for putting it to use. To begin with, there's a mounting frame, which fits snugly around the Brave 8's housing. Along with this, you get a set of seven different mounting brackets that fit common standards. For example, one of them is compatible with a GoPro mount. AKASO even includes their own handlebar mount and a set of two helmet mounts, so you have plenty of options. There's also a little wireless remote with a small LCD display, and a wrist strap to keep it tethered. Finally, the kit includes a variety of straps for holding and carrying the camera.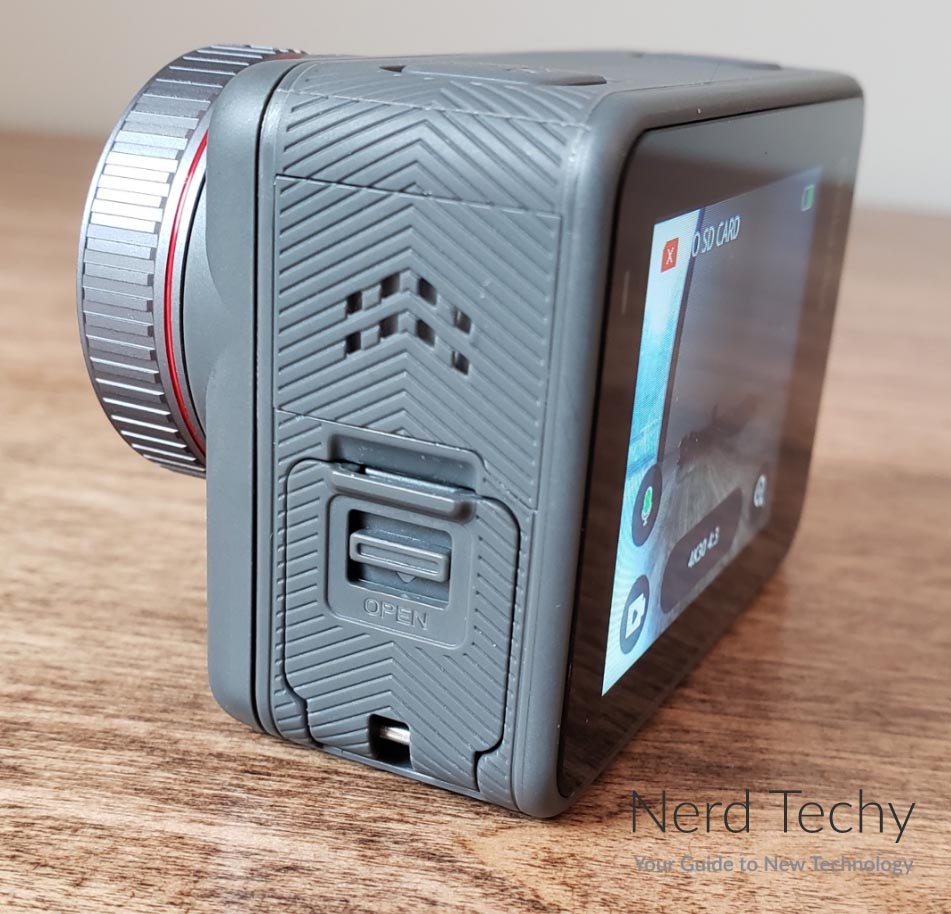 Image and Video Quality
The AKASO Brave 8 provides excellent video quality, with a maximum quality of 4K at 60FPS. This is the current gold standard for video cameras, so we have no complaints here. That said, you have the option to record at lower resolutions. The lower the resolution, the higher the framerate, so you can capture some incredible action shots. In addition, you can record in NTSC or PAL, depending on your region. The compatible resolutions will depend on whether you're using NTSC or PAL. In NTSC, you can record in 4K30 4:3, 4K60 16:9, 2.7K90 4:3, 2.7K120 16:9, 1440P180, or 1080P200. In PAL, you can record in 4K25 4:3, 4K50 16:9, 2.7K75 4:3, 2.7K100 16:9, 1440P150, or 1080P200.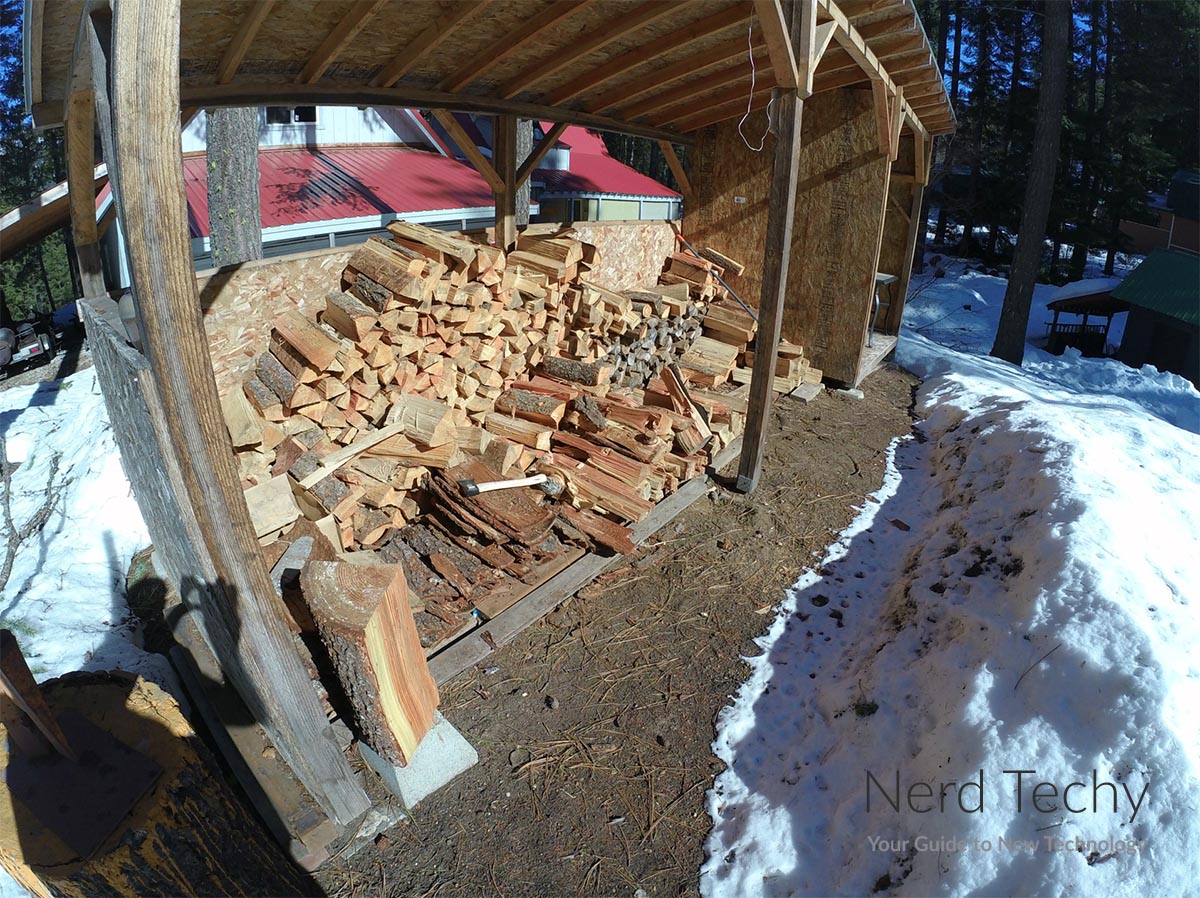 Along with good video quality, you get top tier photo quality. The Brave 8 is a 48-megapixel still camera, among the best on the market. This type of camera is suitable for professional applications, and for producing large, oversized prints. You just won't get that kind of sharpness or clarity from a run of the mill camera.
If you want high-resolution video but don't need the high framerate or 48-megapixel photos, there are options. The earlier model, the Brave 7, shoots in 4K at 30FPS, and it snaps 20-megapixel photos. The only real "downside" is that there aren't as many shooting modes.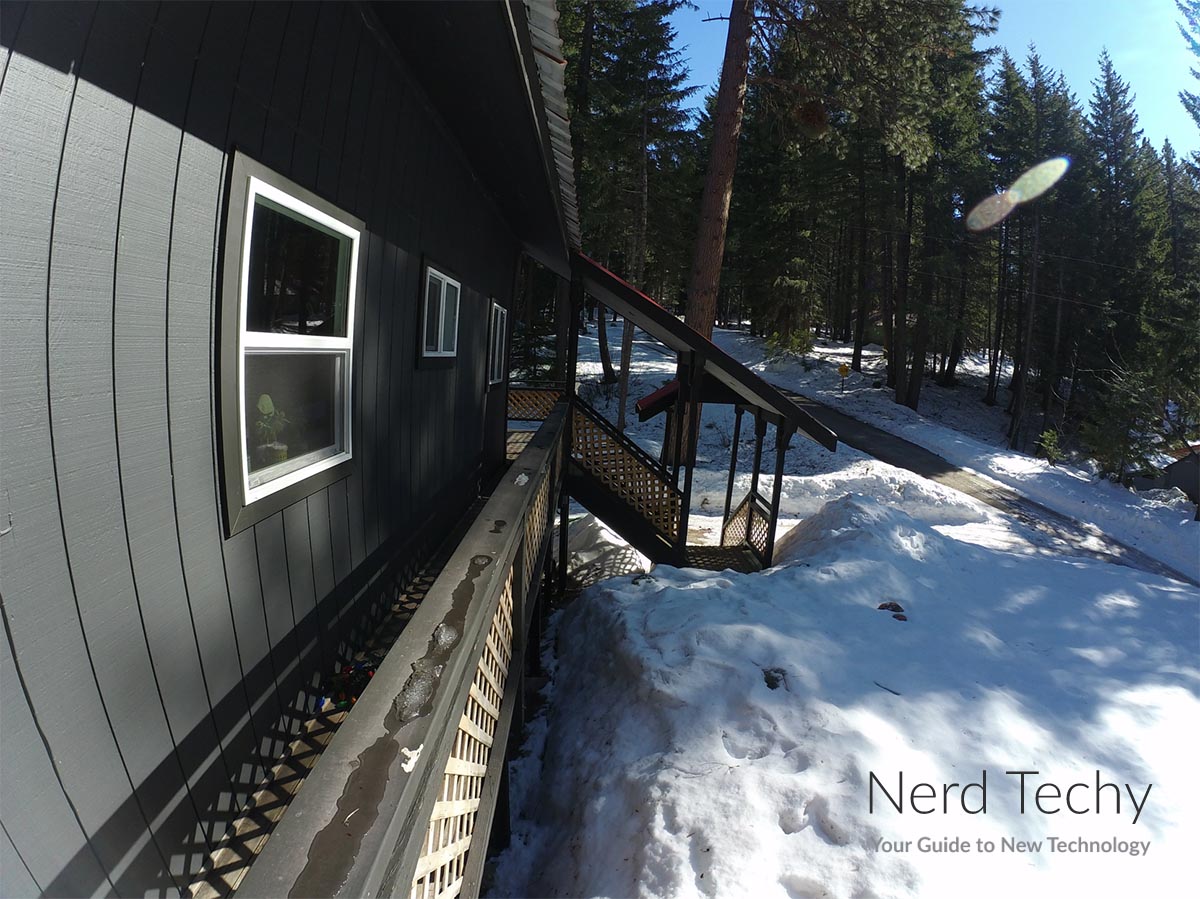 One thing that sets the Brave 8 apart from many competing cameras is the quality of the optics. A lot of cameras provide high pixel density and great resolution, but the actual glass lens falls short. At the end of the day, a digital camera is still a camera, and the quality of the physical hardware is important. This camera has a set of nine lenses arrayed in layers, all of which are smoothly polished. The high-quality lenses allow for excellent clarity, and permit more light to reach the photoreceptors. The result is a much brighter, clearer video than you'll get from a lot of action cams.
When you're shooting video, you'll have your choice between not one, but four different lens angles. The "ultra-wide" setting has an angle of 170 degrees, which is as wide as you'll see without a fisheye lens. You can capture wide, panoramic shots without having to pan your camera around. The "wide" setting has an angle of 140 degrees, which is a solid choice for wide shots. The "portrait" setting has a 110-degree angle, which is closer to a smartphone camera. The "narrow" setting has a tight, 70-degree focus, great for selfies or taking photos of a single person.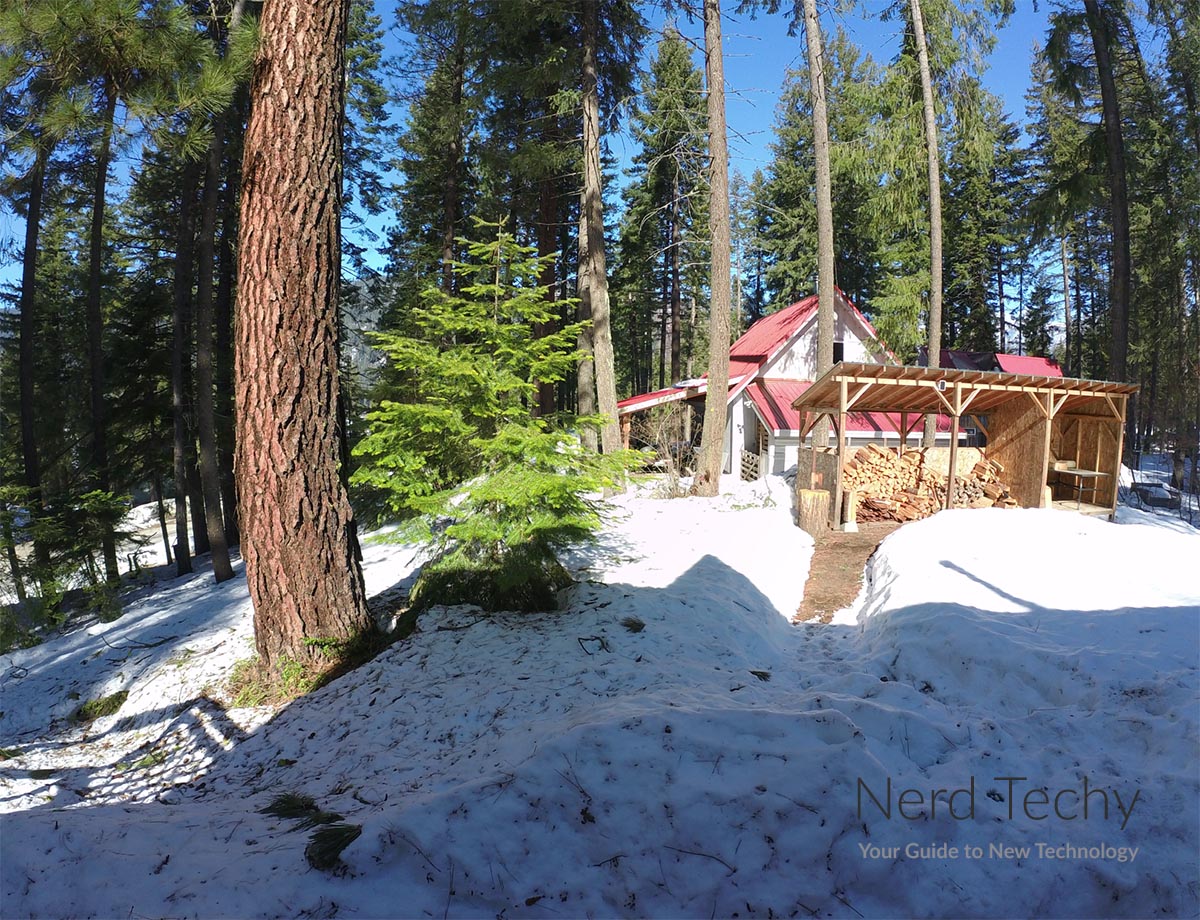 In terms of recording format, you'll have some options. For video, you can choose between H.264 and H.265. The former is better for compatibility, but the latter provides better compressed video quality. For photos, you can save your pictures in JPEG format to save storage space. Or, if you want to process your pictures first, you can save JPEGs along with the raw image files.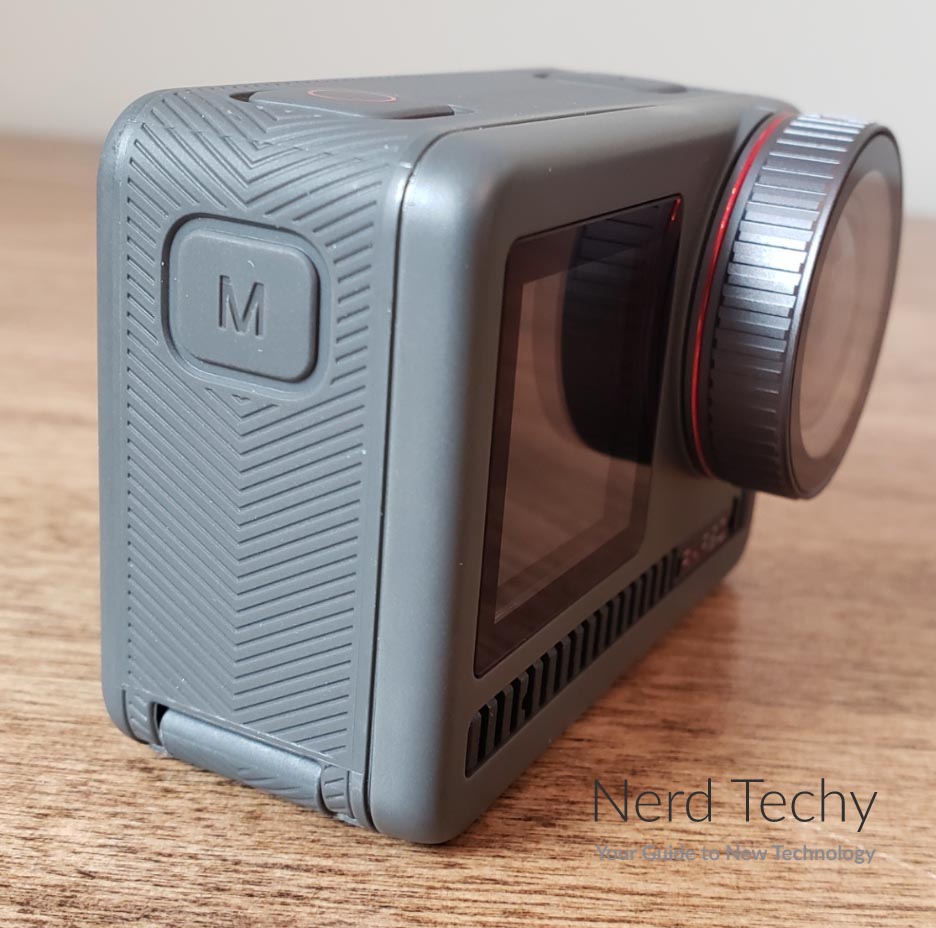 Battery and Storage
The Brave 8's internal battery has a capacity of 1,550mAh. This is about half the capacity of the iPhone 13, and it might not sound like much. But keep in mind that the iPhone is doing a ton of things at once. The Brave 8 just has to work as a camera. The battery is rated to last for up to 90 minutes, so you can accomplish even very long recordings. Keep in mind, though, that this depends on how much idle time you have. If you leave the camera laying around with the screen on, you'll drain some battery. Even so, you've got plenty of battery life for most people's purposes.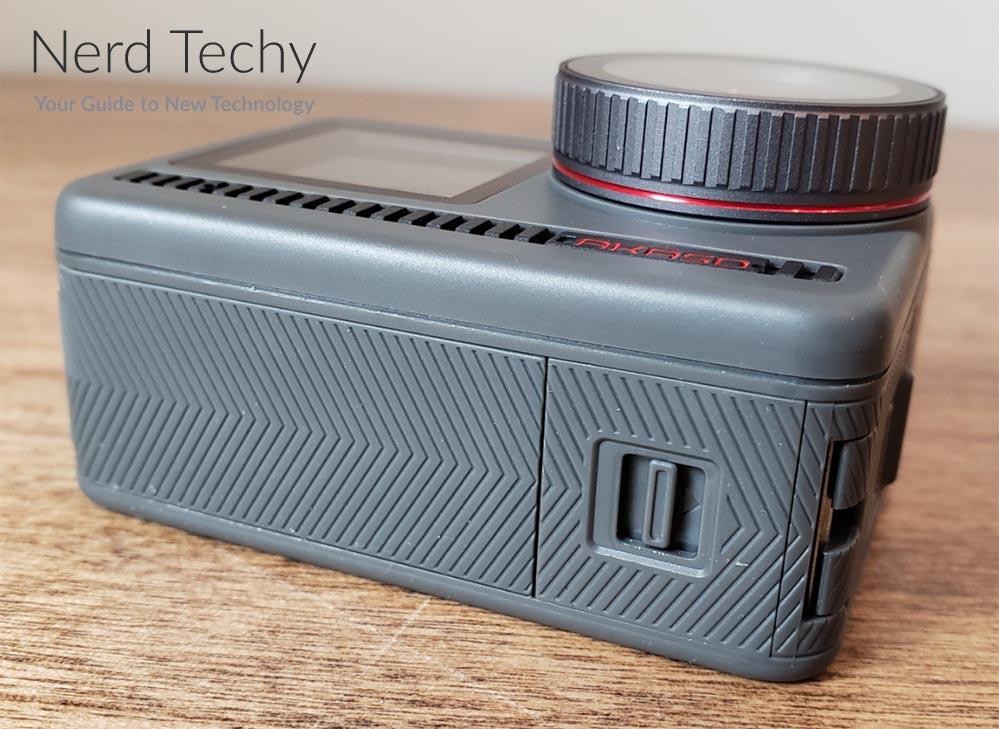 It's also easy to charge. There's a USB Type-C port in the side of the camera that can be used to charge in about 90 minutes. Better yet, the battery is removable, and you get a second battery in the kit. So after a quick swap-out, you can get another 90 minutes of recording time. To help you keep both batteries topped up, there's a little black charger with two slots. So while you're filming with one, the other can sit on the charger, and be ready to go.
There's no internal storage in the Brave 8. Instead, you need to install your own microSD card. This is mildly annoying, but on the plus side, the camera supports up to a 512GB card. That's enough for hours of video, or tens of thousands of photos.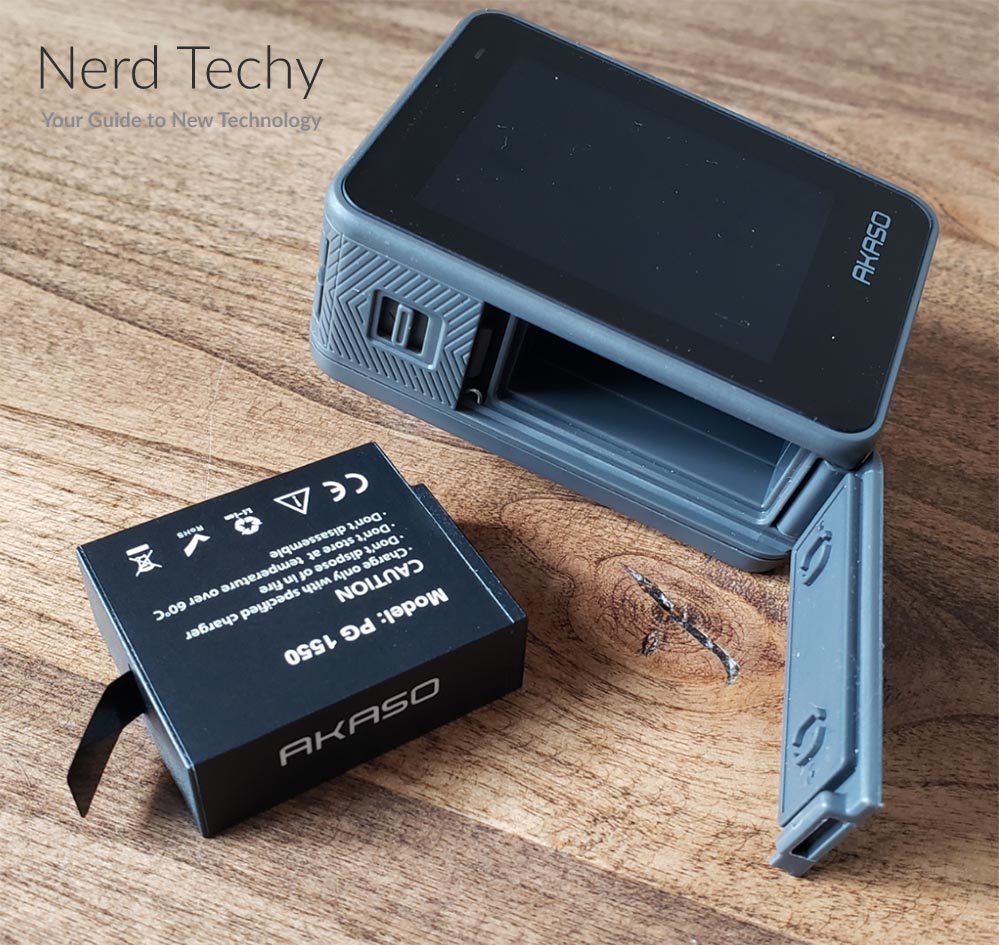 Extra Features
As we've established, the AKASO Brave 8 is a high-functioning camera with excellent photo quality. But what else is it capable of? Before we wrap up, let's talk about some of this camera's extra features.
First off, it has an incredible slow motion function. In fact, you can record in slow motion at up to 1/16th speed. This is a fantastic feature for taking action shots. You can get a sweet slo-mo video of a skateboard trick, or film fast-moving moments in real life. Video quality remains reasonably good during slow motion shots, which isn't always the case for action cams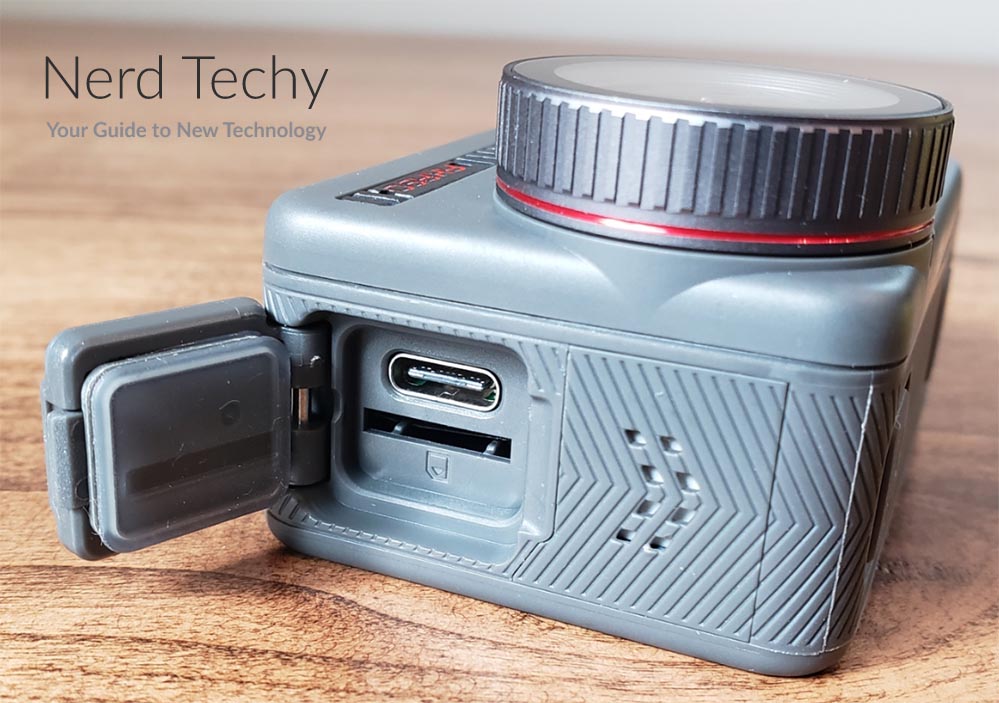 On the other end of the spectrum, we have the Brave 8's time lapse mode. This mode records in gorgeous 8K, for up to 24 hours. Obviously, you'll need to be plugged into a USB power bank or AC adapter for this to be practical. Still, it's a neat feature, especially if you want to capture the beauty of the natural world.
When you're filming or taking pictures, the camera's AI will automatically search for human faces. Then, it will adjust the focus depth accordingly. You won't have to struggle to get it into focus when you're taking a selfie or group shot.
Along with high-quality photos and video, the Brave 8 also has excellent audio quality. With stereo microphones, you get a sense of directionality from all your videos. We're not talking about Hollywood levels of quality. But in terms of what you'd expect from an action camera, it goes above and beyond.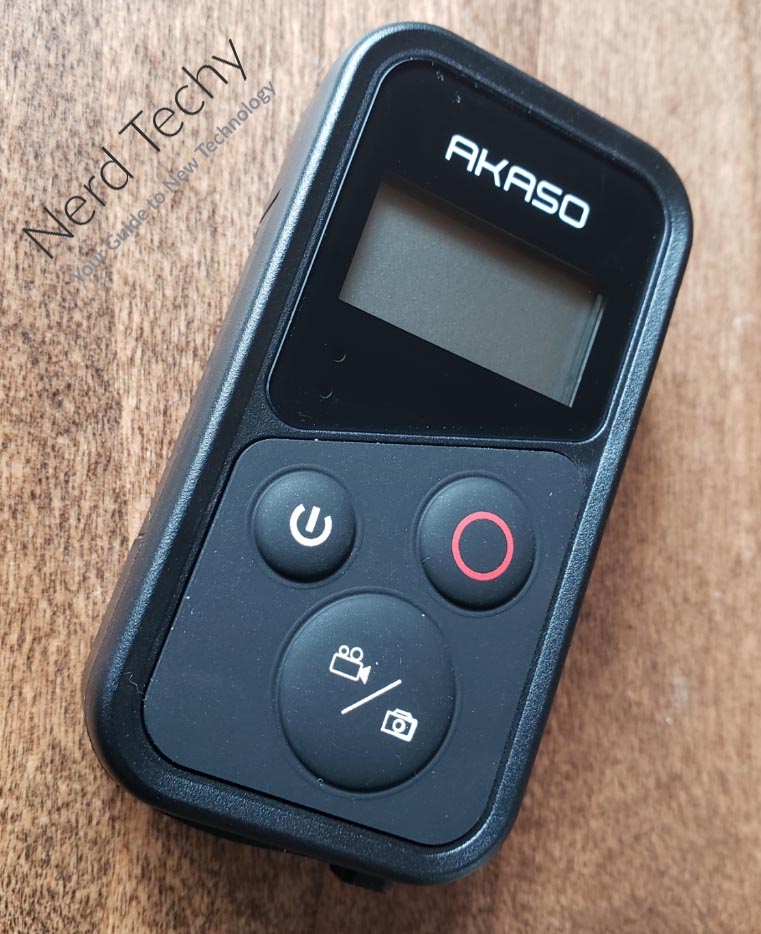 In addition to the buttons and remote control, you can also use voice commands. Right out of the box, the camera will accept voice commands in seven languages. This is an incredibly useful feature for people who want to film themselves. You can set up your camera, get into position, then start and stop recording with simple voice commands.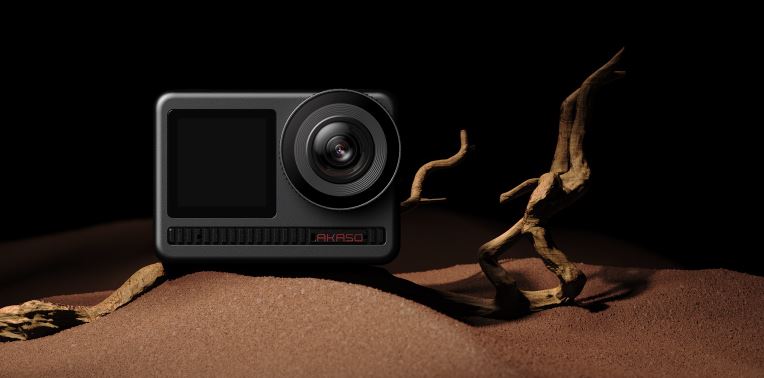 Final Verdict
As you can see, the AKASO Brave 8 is a very well-equipped action cam. With multiple mounting options and plenty of water resistance, it can go with you just about anywhere. The video quality is top tier, and the picture quality is in line with the better cameras on the market. The physical design is well thought-out and easy to operate, with buttons, a remote, and voice commands. The various shooting modes, such as slow motion and time lapse modes, give you plenty of versatility. And with 90 minutes of battery life and up to 512GB of storage, you can record to your heart's content.