Quick Analysis
Pros
Very high resolution.
Stable image for action shots.
Multiple filming modes.
Compact and easy to carry.
Plenty of mounting options.
Cons
No night vision or low-light mode.
Relatively limited battery life.
Micro SD card not included.
For as long as there have been cameras, people have been using them to show off. Go back to Victorian times, and you'll see guys with big handlebar mustaches flexing for the camera. But as technology has evolved, so has the way we share our pictures. Social media, for instance, has enabled us to share instantaneously with everyone around the world. Whether you're showing grandma your vacation pictures or posting skateboard videos, it all happens in a second.
This instant sharing has come along with another trend: portability. Cameras have gotten smaller, to the point where they're in all of our smartphones. Gone are the days when you had to carry around a camcorder. Now, everyone has an HD camera in their back pocket. If you want to have the absolute best video possible, you need to do better than that. One way is to use a dedicated action camera. An action cam is designed to remain stable, even when it's in motion. It's also designed to be more durable than your average smartphone.
AKASO is an established manufacturer of action cams, as well as rearview mirror dash cameras. We're about to review the AKASO Keychain, a pint-sized 4K action cam. The Keychain launched as an Indiegogo project, like most of AKASO's products. And, like most of their offerings, it was fully funded within 12 hours of launch. The first orders started shipping on December 7th, and now we've been able to take a closer look. So, how well does the Keychain perform in the real world? Let's dig a little deeper, and tell you everything we learned.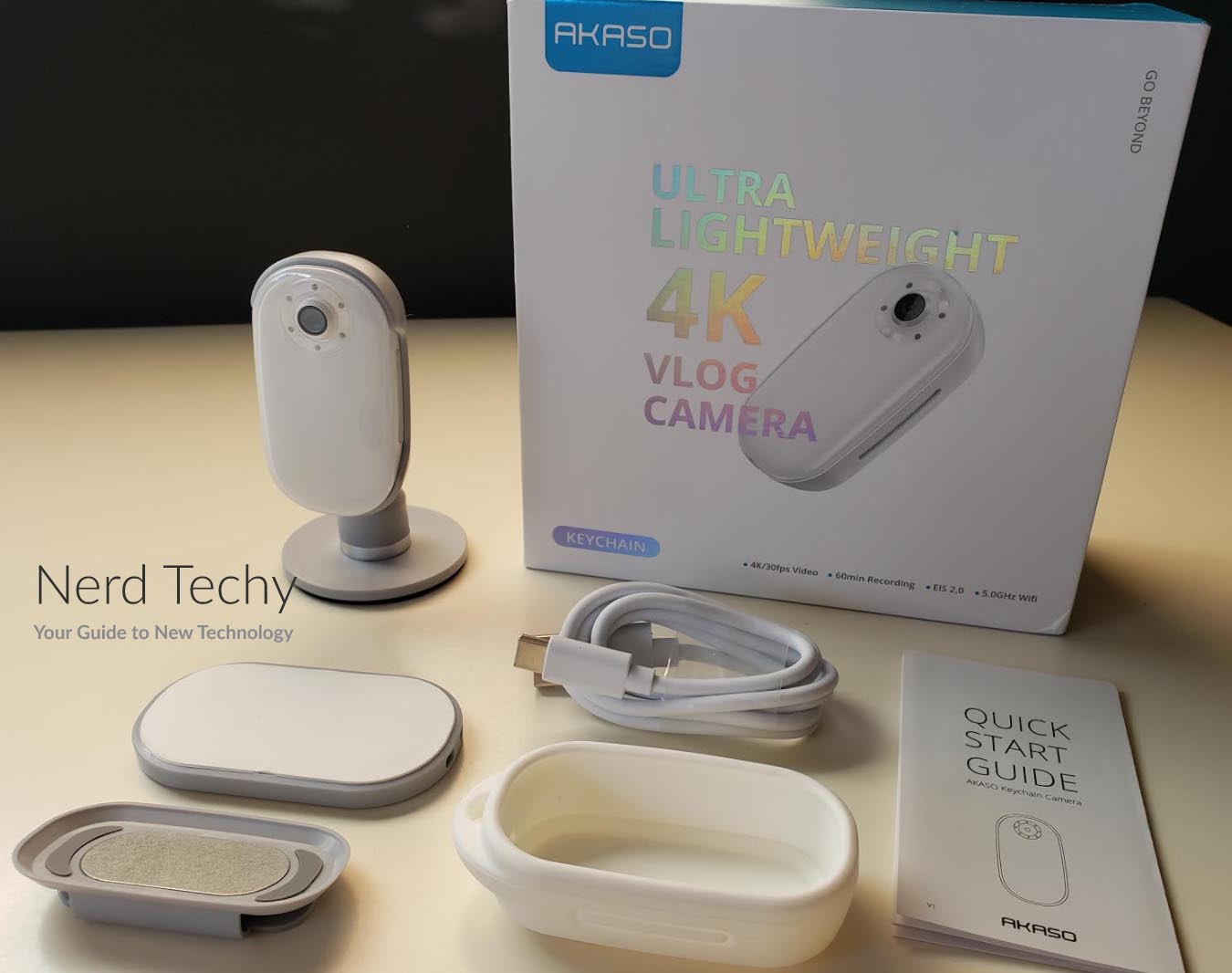 Overall Design
The AKASO Keychain gets its name from its diminutive size. At about the size of a USB thumb drive, it's small enough to clip onto your keychain. It has a curved profile, with a bright, glossy finish that's attractive to look at. It's available in black or white, but there seem to have been some supplier delays with the black shell. For now, only the white version is shipping, although AKASO expects that to change shortly. Both are functionally identical, so everything we say here will apply to both. The lens protrudes slightly from the top of the front, but is nearly flush, so it's easy to carry in your pocket.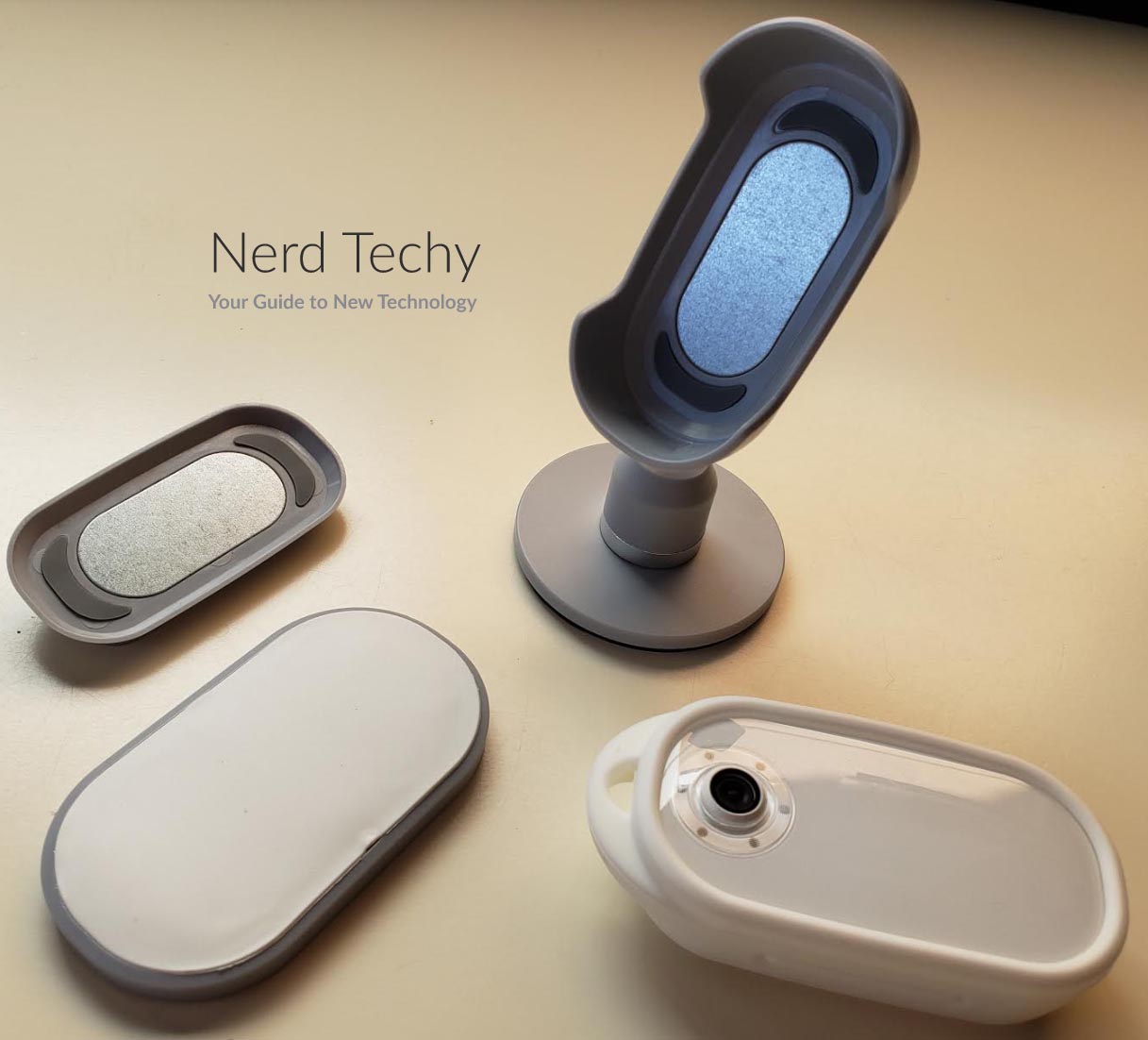 The physical design is fairly simple. On the bottom, you'll find a charging port and Micro SD card slot beneath a removable plug. On the right, you'll find a pair of buttons. These can be used to turn the camera on or off, and to start or stop recording respectively.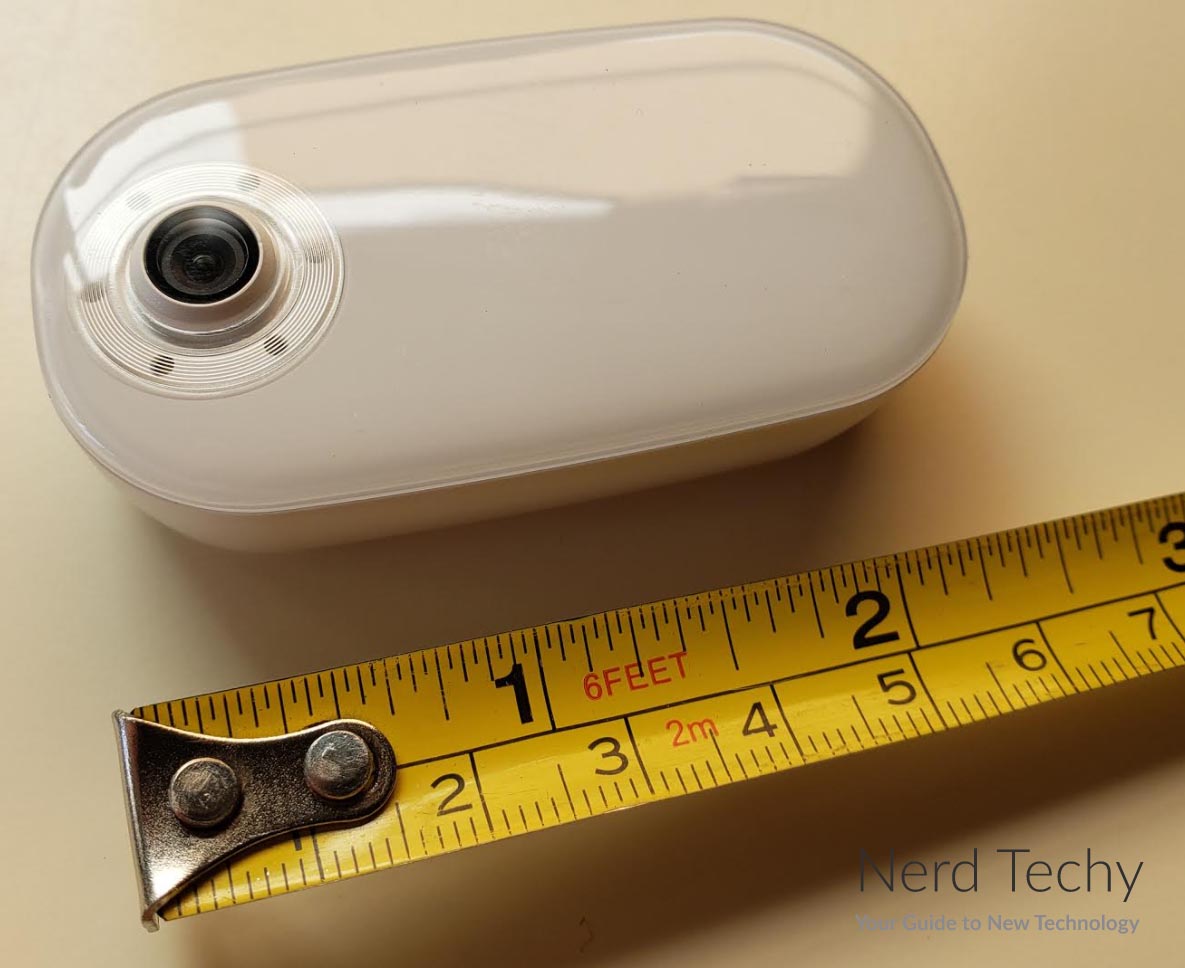 The Keychain is engineered with a weather-resistance rating of IP56. This means it can withstand dust, rain, snow, and other tough weather conditions. Unless you submerge it in water completely, it's going to keep going regardless of how the weather is. That said, depending on what you're trying to film, you might need a waterproof camera. In that case, consider the AKASO Brave 6. It's waterproof to 131 feet in depth, but doesn't offer the same ultra-high resolution as the Keychain.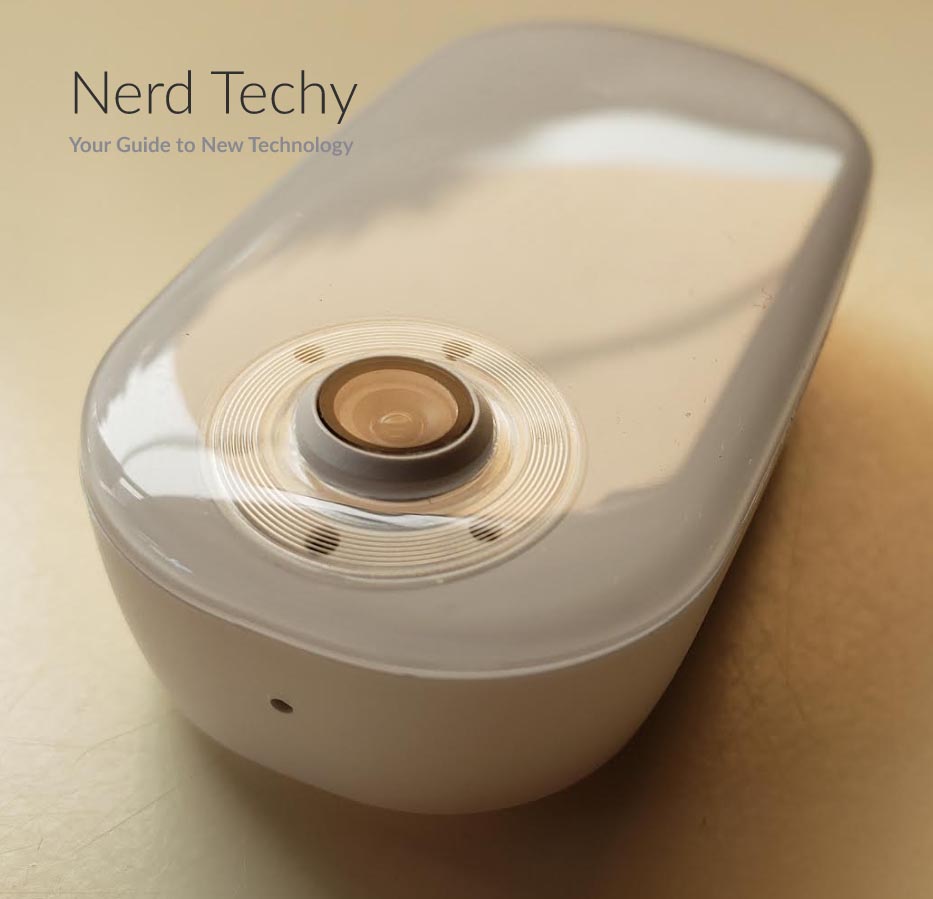 There are several ways of mounting and carrying the Keychain, in addition to in your pocket. First, it comes with a hangable carry case. This case isn't the most stable, but it's a great option for portability. For actual filming, you get a clothes clip, designed to pin to your lapel or your belt. If you're on a bike or driving, you can use the magnet mount to attach the camera right to the steel. There's also a mounting base with a 360-degree pivot. This pivot can be attached to a windshield, a dashboard, or any other smooth surface. The base even has a threaded hole, so it can be attached to a GoPro mount, selfie stick, or gimbal.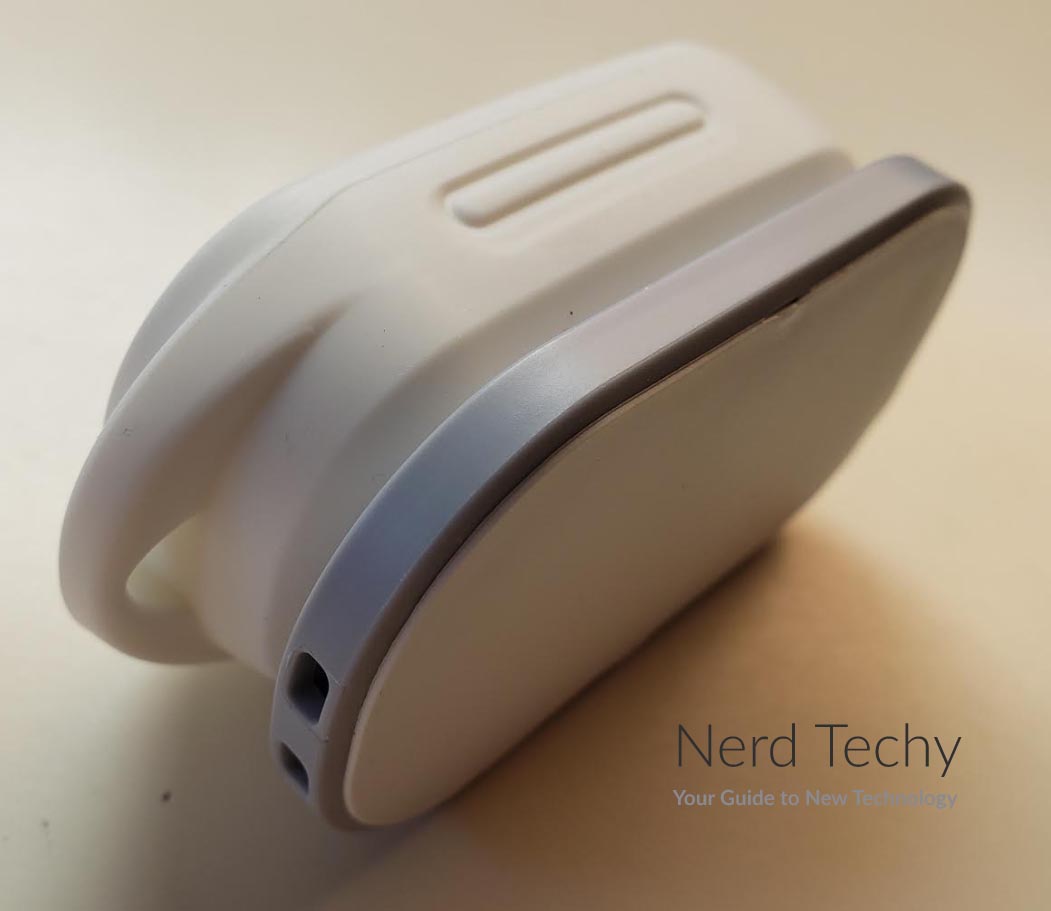 Image and Video Quality
The Keychain's most impressive feature is its video resolution. Despite its compact size, it records in full 4K, even at a full 30 frames per second. That said, there are other formats available. It can also record in 2.7K at 30 or 60 FPS, or in 1080p at 30 or 50 FPS. There are even specific options for particular social media services. Finally, you can choose slow-motion or time-lapse modes. That way, you can record very fast or very slow events respectively. Keep in mind that you'll need the app to switch resolution, as well as to control other options.
The Keychain camera has a 124-degree field of view. This equates to roughly a medium-wide area, which is normal for action cams. You can capture a lot of motion without the distortion of an ultra-wide fisheye lens. Still, it's definitely an action cam, not a photographer's camera. If you want something strictly for photography, you'll want a narrower field of view.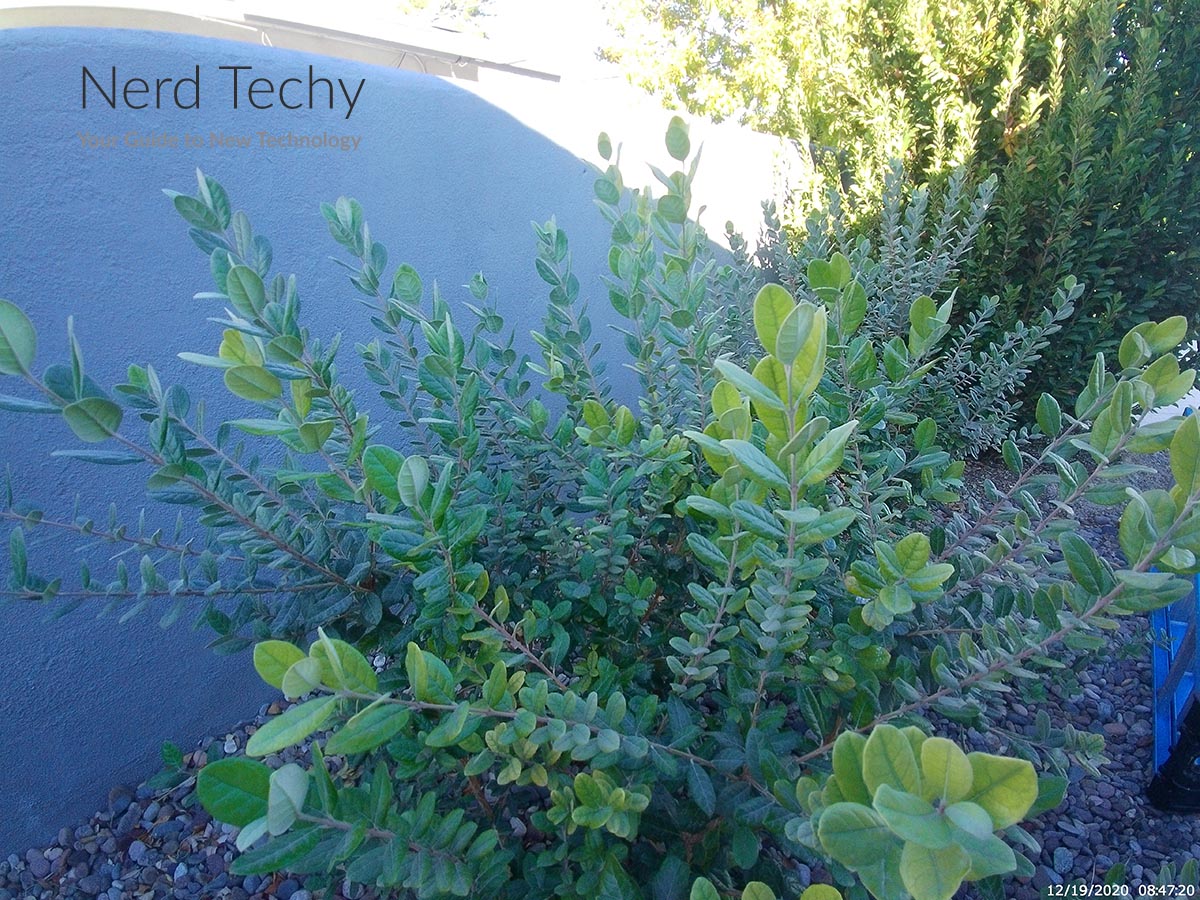 In addition to recording videos, the AKASO Keychain can also take good old fashioned pictures. However, there are a couple of limitations. To begin with, you can only switch to still photo mode by using the app. You won't be able to do it directly from the camera. Secondly, the still camera will only snap photos in 1080p. This makes it roughly equivalent to a decent smartphone camera. Again, the Keychain's best features are its action cam features, not its photography capabilities.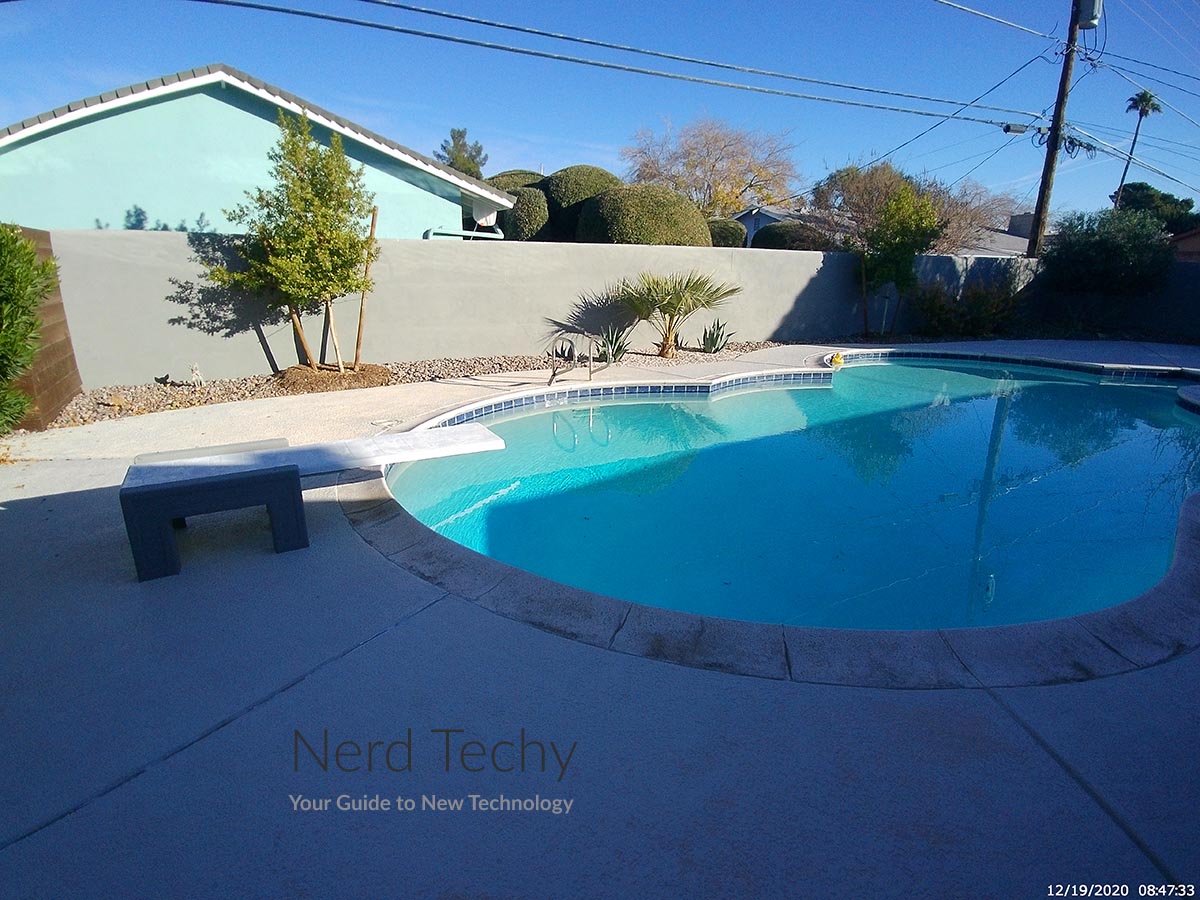 When it's in motion, even in jerky motion, the Keychain remains very stable. The internal camera unit is mounted in a six-axis gyroscope that stays steady as everything else moves. Whether you're skiing, skateboarding, cycling, or doing anything else, your videos will be smooth. There won't be any herky-jerky effect to distract your viewers from the action.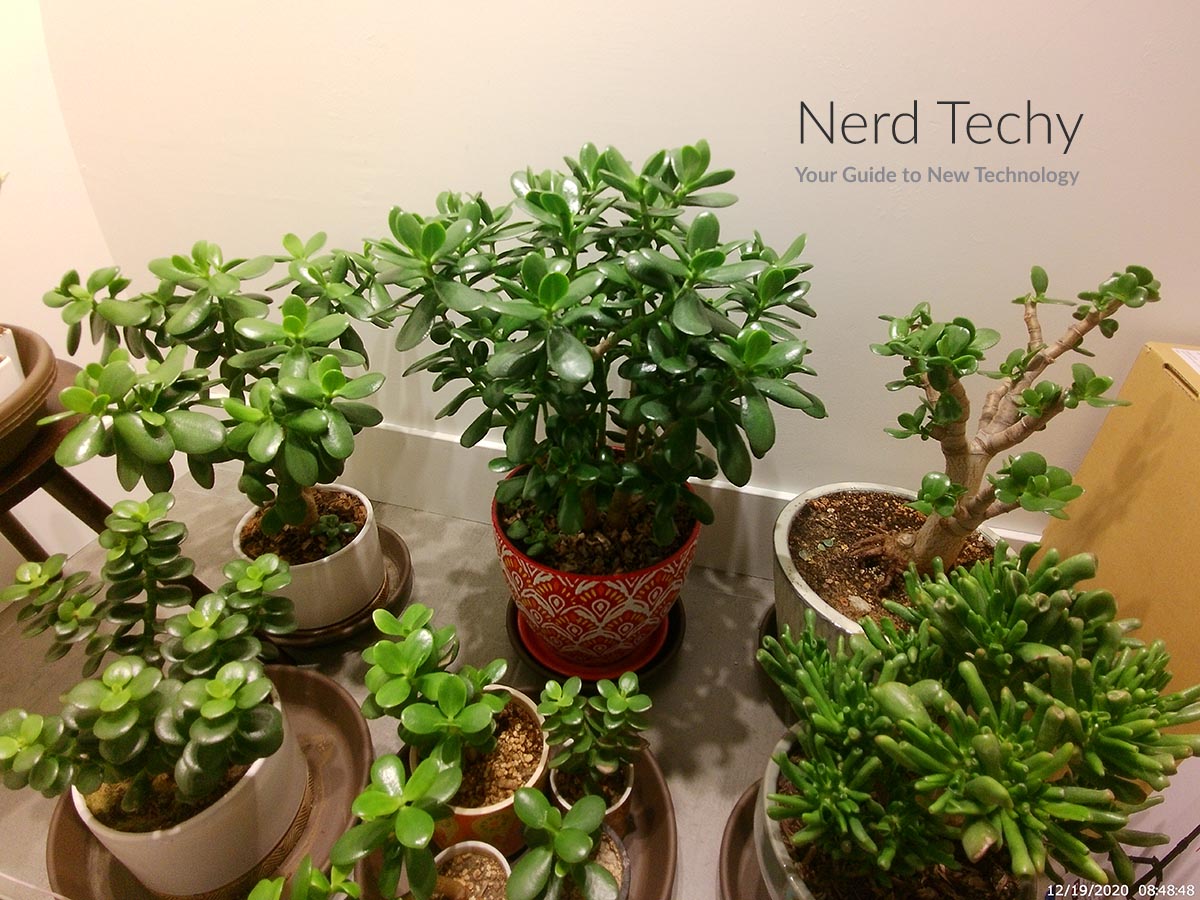 Battery and Storage
The AKASO Keychain sports a 500mAh internal battery. This is enough for roughly 60 minutes of recording, depending on your settings. For most action cam purposes, this should normally be enough. How much time do you actually spend actively skiing down a hill, or skateboarding through a half-pipe? That said, only having an hour of recording time can be limiting. For instance, if you're nature watching, you might want to leave your camera on all day. You never know when the action is going to happen! In that case, you can't extend the battery life indefinitely. But if you shut off the WiFi, you can extend it by about 15 minutes.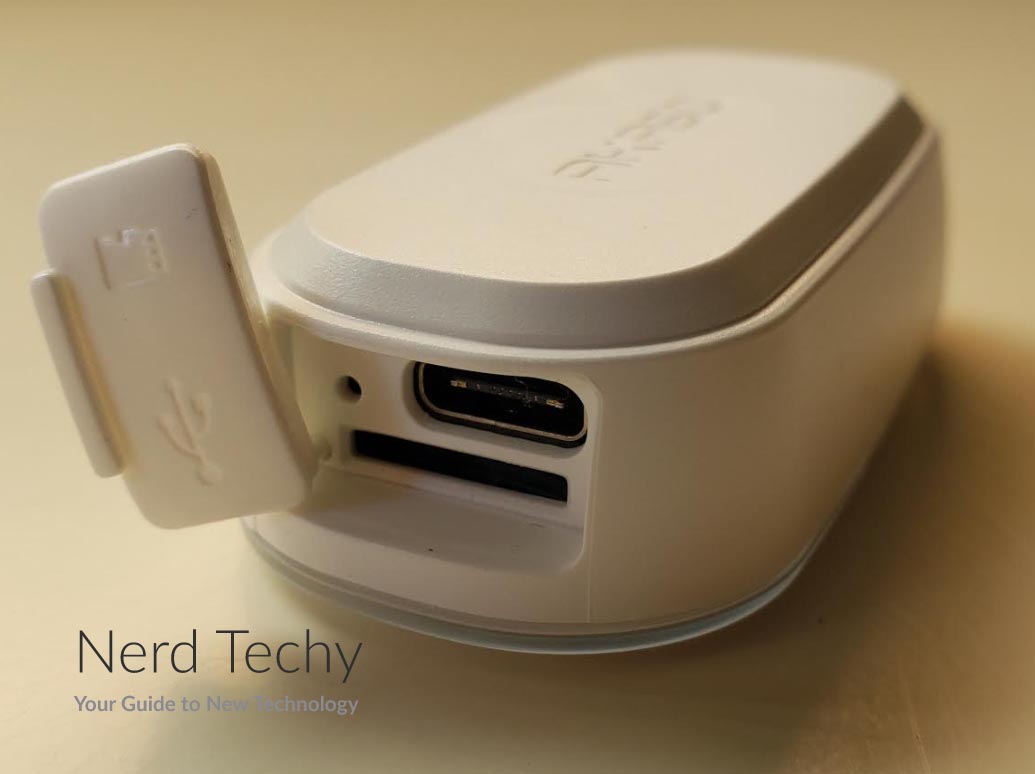 On the upside, the Keychain charges in only about half an hour. So if you have a portable power bank or another power source, recharging on the go is perfectly reasonable. Sometimes, when the unit is shut off with the WiFi on, it will not want to restart. In that case, pressing the reset button for a few seconds will solve the problem.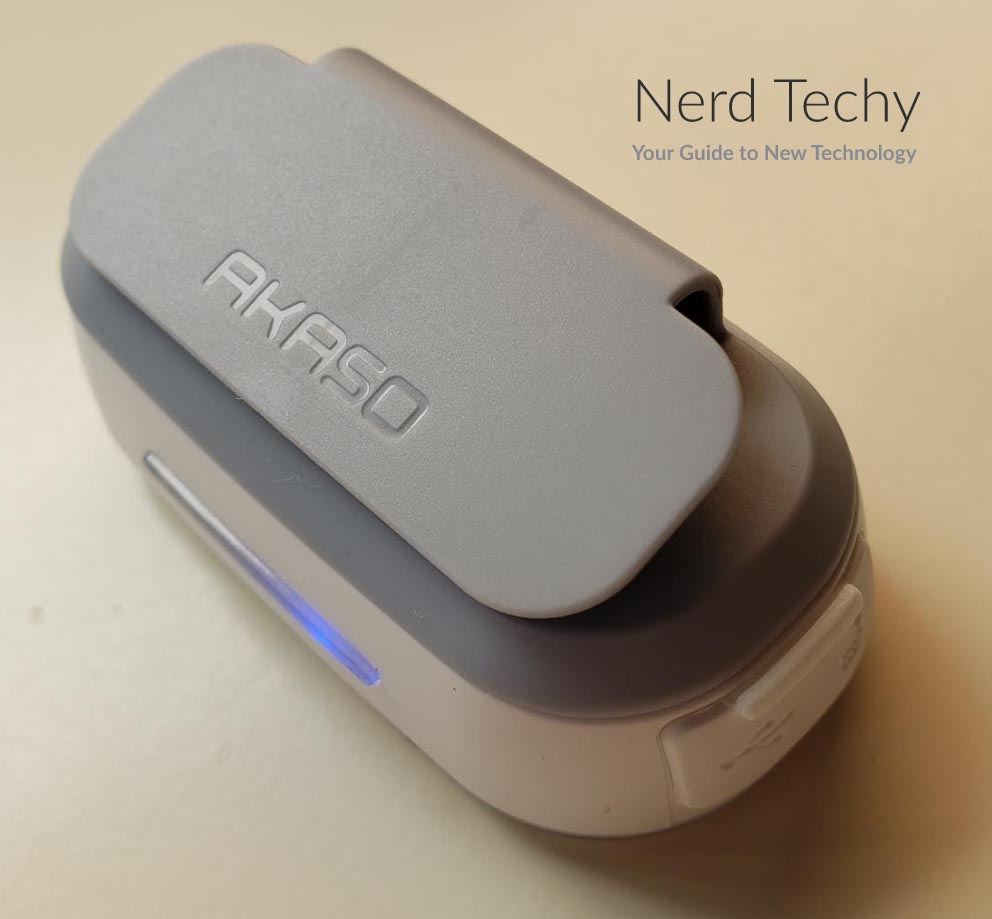 By default, the AKASO Keychain is designed to upload your files directly to social media via the smartphone app. It doesn't come with any kind of on-board storage. That said, there are situations where you might want to save your recordings for later. Maybe you're outside of cell phone range, and want to upload when you get back into range. Maybe you want to spend more time enjoying your day, and worry about editing and uploading later. In that case, you can insert a Micro SD card with a capacity of up to 64GB. Depending on your video format, that's enough for dozens of hours of video. When the card is full, the Keychain uses loop recording automatically. This means that the oldest videos will be overwritten first, preserving your latest recordings.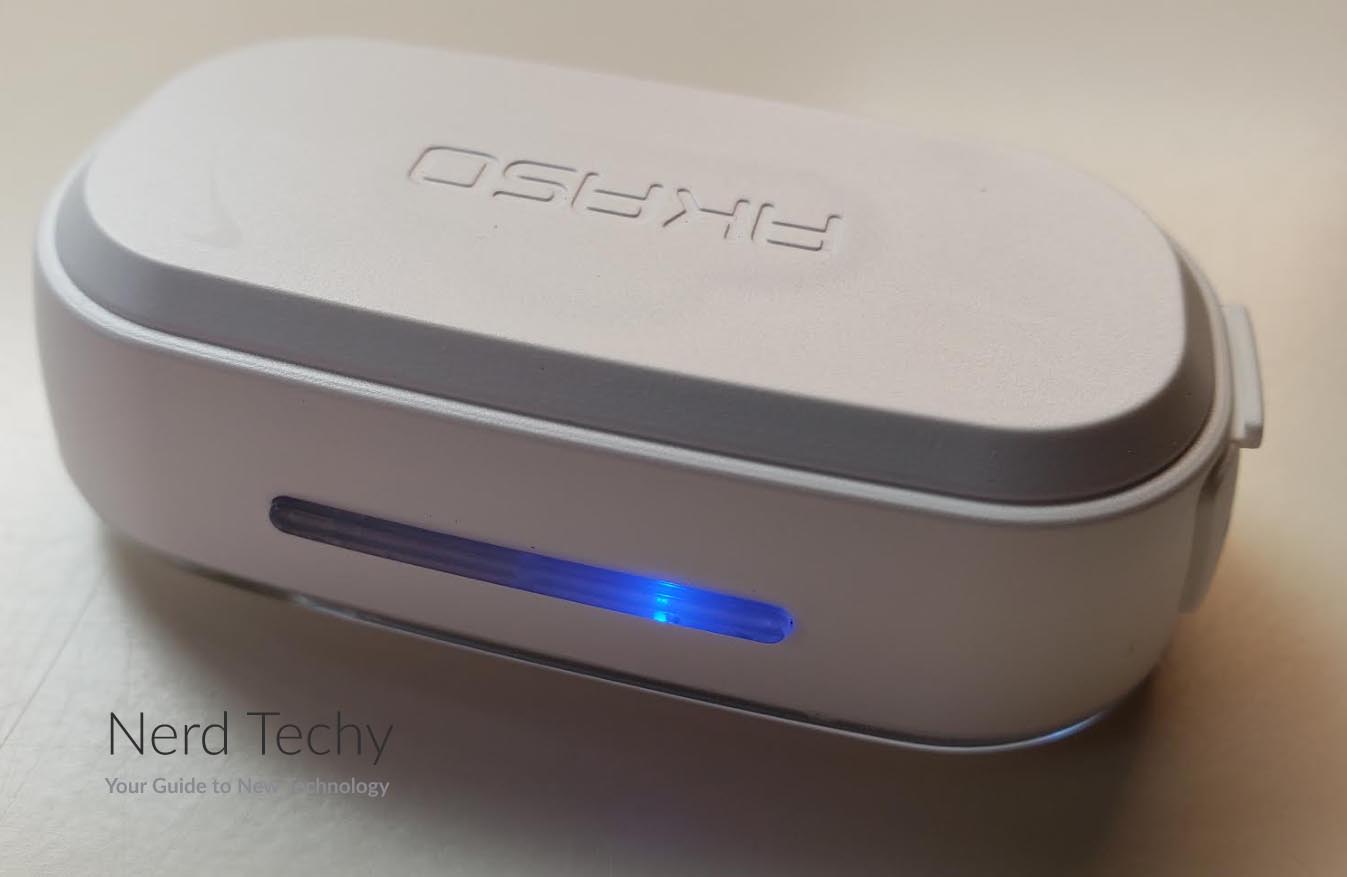 Extra Features
To take advantage of most of the AKASA Keychain's features, you'll need to download the AKASA GO app. It's available for free in the Apple Store and on Google Play, and takes only a minute to install. Once that's done, you can take still photos and change video resolutions, or use time-lapse or slow motion. Beyond that, you also get to take advantage of some editing features. You can crop photos, apply filters and effects, and cut videos down to size for social media. You can also export lossless videos to local smartphone storage, and keep it for later use.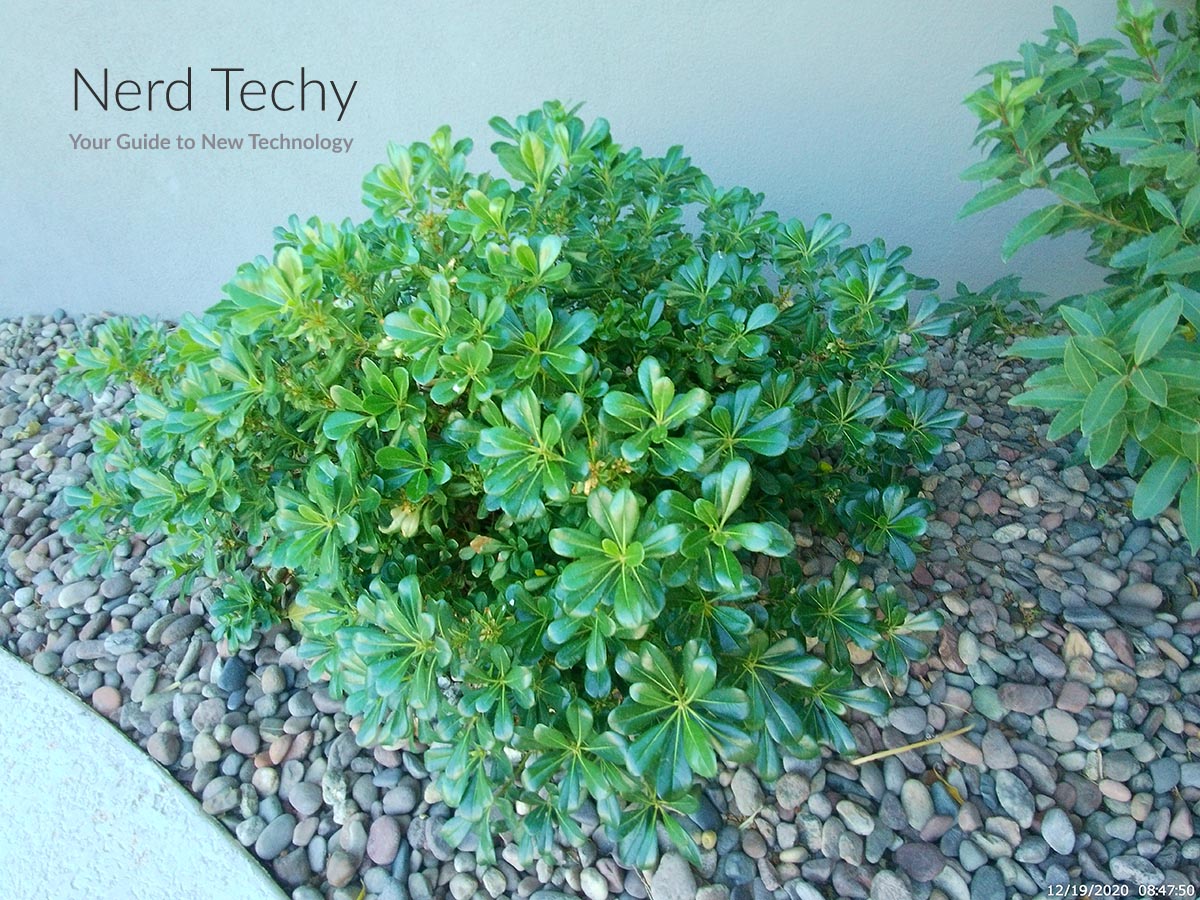 The AKASO Keychain connects to your phone via a 5 GHz WiFi signal. It works by creating its own WiFi network. You open your phone's WiFi menu, look for the Keychain, and connect as you would to any other WiFi network. Once that's done, you're ready to use the app. The downside of all this is that your smartphone is required. If you'd rather use your phone for something else while you're recording, you need another control option. For that purpose, the AKASO Brave 7 LE is a better choice. It's bulkier than the Keychain, but it comes with a wrist-mounted remote that's easy to use with one hand.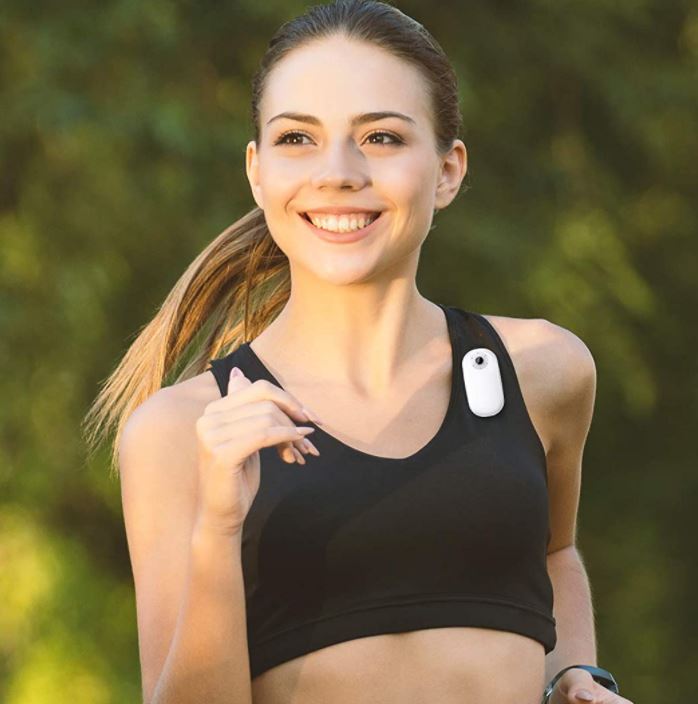 Final Verdict
As you can see, the AKASO Keychain is a bit of a mixed bag. Whether or not it works for you depends on what you need. Let's start with the obvious limitations. For one thing, it's not waterproof. More importantly, the battery is relatively short, and there's no night vision mode. The still camera options are also no better than a smartphones. But that's not what the Keychain is built for. You don't need night vision on an action cam in most cases, since you're recording daytime activities. And as far as battery life goes, many action camera users will never need more than 60 minutes at a shot.
The Keychain's main benefit is its compact size and portability. You can slip it into your pocket, or carry it on your lapel easily. The multiple mounting options are also very useful, whether you're snowboarding or just walking. Furthermore, the video quality is excellent. You can record in full 4K without any blurring, ripping, or tearing. Not only that, but the app's editing features are surprisingly well-developed. If you want a compact, portable action cam that does it all, the AKASO Keychain is an excellent choice.