If you've been a reader at NerdTechy for sometime, you probably know our love for high quality portable power stations. Popular manufacturer Bluetti has been one of our top, go-to choices when it comes to portable power that meets reliability.
We're here today to announce Bluetti's Spring Sale for 2022, where they will be offering steep discounts on some of their most popular products. Whether you're a full time traveler or simply someone needing backup power, now might be the right time to invest. From now until March 14th, prices have been slashed on some of their most popular products. Let's quickly go over what they're offering.
Bluetti AC200P – Versatile Power Monster
Known as Bluetti's most popular portable power station, the AC200P has a lot going for it. It has the capability to simultaneously power up to 17 devices. The device is packed will a multitude of inputs for providing power for all sorts of gadgets. Most specifically, it's been designed to provide an incredibly long shelf-life. In fact, Bluetti promises up to 3,500 individual charge-cycles with its internal LifePO4 battery.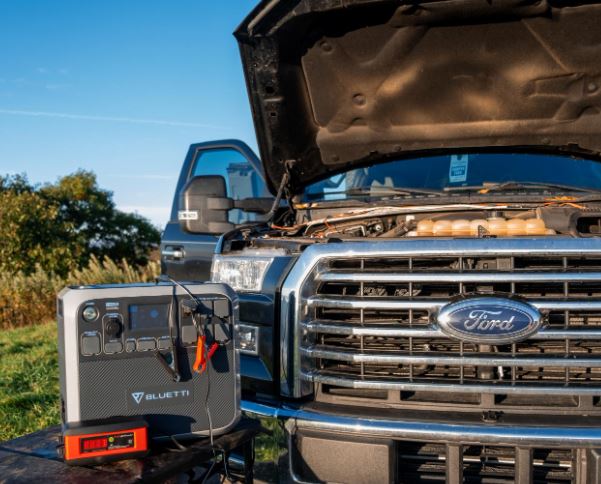 The AC200P supports up to 700W of solar input, ideal for those looking at hooking up a few panels. Surprisingly, it's one of the fastest units to re-charge (for its size). That said, it can easily go from a 0% capacity to 100% in a matter of just 4 hours.
If you've been waiting for a price-drop, now is the time to buy it. In fact, with it typically retailing at $1699, customers can now acquire it for $200 off for a price of $1499. For its size and capability, this unit is very popular for full time RVers and Vanlifers who need a reliable, high capacity power solution.
AC300 and B300: Game-changing Power Combo
For those needing a modular power station combination that lets you efficiently store energy, look no further than the AC300 with B300 battery modules. The AC300 power station is a compact, portable device that combines a 3000W pure sine wave inverter along with a massive variety of power/charging inputs. However, the AC300 doesn't have any internal battery of its own. In fact, it's specifically designed to be paired with up to four B300 battery modules.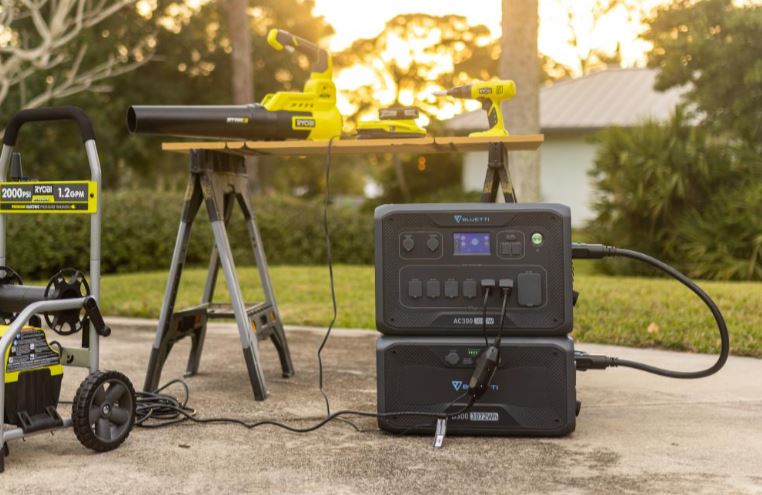 Users can choose to add one, two, three or four B300 batteries. With the maximum amount of four B300 units plugged into the AC300, you're getting an incredible 12,288Wh of capacity. This way, users have the ability to fully customize their power needs. Using it outdoors, indoors or on the road while RVing is all possible.
Each B300 battery module is equipped with LFP cells. These lithium ferro phosphate cells have an incredibly long lifespan, providing up to 3,500 charge cycles throughout its lifetime. That said, with an average of one full charge cycle per day, each module can last up to 10 years. After this estimated lifespan, you can still use the units. However, their maximum capacity may drop to 80% of its rated capacity. In other words, it'll still function after 10 years, each battery module may simply have 20% less capacity.
Best of all, the AC300 and its B300 modules can be simultaneously charged with AC and solar. Plugging the unit into a wall outlet and utilizing solar panels at the same time will will yield much faster charge times than similar power stations. Additionally, users can add the recently-announced Fusion Box Pro. This device will double the voltage, power and capacity. With it, you can achieve up to 6,000W, 240V and 24,576Wh.
Bluetti AC200MAX
While the AC200MAX is known as Bluetti's very first module power station, it's still one of their most popular. Labelled as their best mid-weight power system, it's now $100 off. Although it looks nearly identical to the AC200P, the AC200MAX has a lot going for it. Internally, there's a massive 2,048 Wh LifePO4 battery that's capable of up to 3,500 charge cycles. In addition to this, there's a 2,200W pure sine wave inverter. However, the main thing it has going for itself is the incredibly fast dual AC/solar charging ability.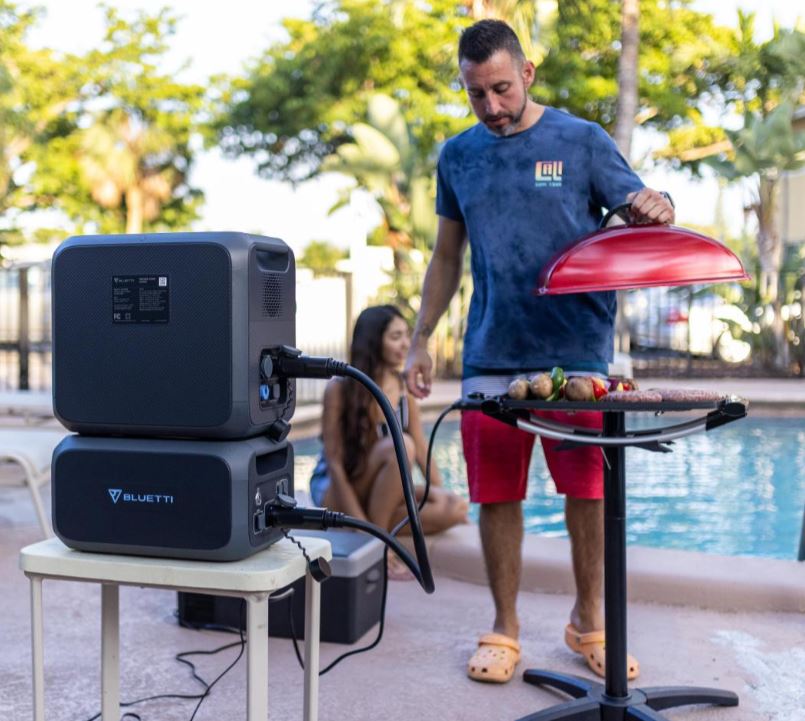 The AC200MAX can simultaneously use 500W of AC and up to 900W of solar to re-charge the internal LifePO4 battery in about 2 full hours. This is downright incredible and nearly unheard of with this kind of capacity. Best of all, users can utilize the Bluetti App in order to control and monitor the unit from your smartphone or tablet from a distance.
You can even add up to two additional B230 or B300 battery modules if you need to increase the capacity. When fully combined, this adds up to 6,144Wh with two B230 modules attached, or 8,192Wh with two B300 modules attached. In our opinion, the AC200MAX offers the most 'bang for your buck' when it comes to portable power. It's not too big, not too small, and has all the modularity you could ask for.
Bluetti EB55 & EB70
Although much smaller than the aforementioned options, the EB55 & EB70 are mighty in their own way. As one of the most compact power stations that Bluetti offers, these units both contain the same 700W inverter. However, the Eb55 has a 537Wh capacity while the Eb70 has a 716Wh capacity. These two units also have the ability to simultaneously charge through AC and Solar for quicker re-charge times than ever before.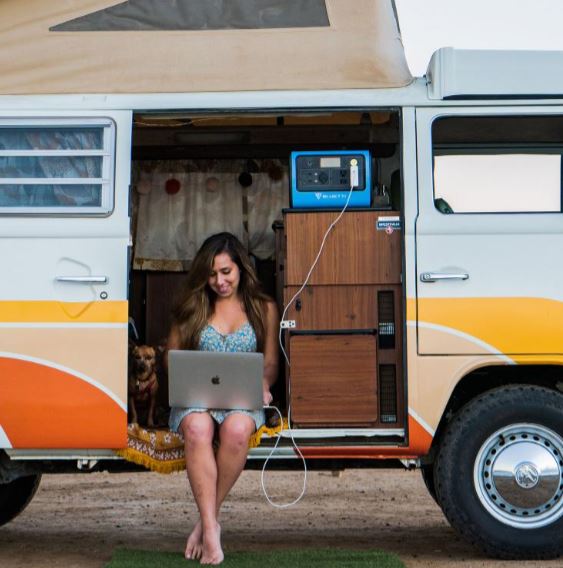 On the front panel are a variety of power outputs such as USB-C, USB-A, 12V, four AC outlets and more. In fact, there's enough power outputs in order to power over 10 devices at the same time. With this, users have a compact power solution that's ideal for long car-rides or emergency backup power.
Our favorite feature of the EB55 and EB70 is the 15W wireless charger located on the top of each unit. Simply place your wireless-charging-enabled smartphone on the top and it'll top your phone off without the need to manually plug it in. Pretty sweet! Right now, customers can get them for $50 off the original retail price.
About Bluetti
Bluetti has been a top-performing manufacturer of portable power stations for over 10 consecutive years. They're commited to providing high quality, top of the line portable power solutions for those needing reliable energy whether they live off-grid, explore the backcountry, live in their van or simply need reliable emergency power. They're well-known for standing behind their products with a 24 month warranty period and local delivery.
Take advantage of their Spring 2022 sale that starts today at 6PM and goes all the way until the same time on March 14th. Check out their official website for a list of savings and discounts that can be had. All time low prices on many of their products will surely save hundreds if you're looking for modular power solutions that have proven reliability.