Nowadays, the world is full of DIY home security cameras. This marks a huge change from just a few years ago, when only the wealthy had security cameras at home. But it makes sense, when you think about it. Old-school security cameras were expensive and difficult to install. To monitor the video, you needed a TV, as well as a VCR for each camera. And remote monitoring was all but impossible. So you would pay a fortune, set aside a small room for monitoring and storage, and for very little benefit. At most, you'd have some grainy security footage of somebody stealing your stereo.
By contrast, modern home security cameras can be installed much more easily. Even the most expensive models are more affordable than old-school CC cameras. And thanks to modern technology, video storage and monitoring are a breeze. As a result of all these factors, more and more people have been jumping on board. Whether it's a doorbell camera or a camera floodlight, many homes in your neighborhood already have a camera or two.
That said, these DIY cameras still share a common weak point: you. Let's say you're in an important meeting and have your phone on silent. Your camera can be sending you alert after alert, with videos of a crew of criminals stealing all your stuff. If you get the alerts an hour later, all you'll be able to do is file a police report. That's cold comfort when someone has violated your home.
We're about to review a different kind of home security camera. The Deep Sentinel Wireless Home Security System (Starter 3-Cam Kit) isn't just a camera kit. It's a complete monitoring system, with real people watching your home. But while this sounds amazing, is it too good to be true? To find out, we needed to take a much closer look at this unique camera system. Here's everything we learned, along with our final thoughts.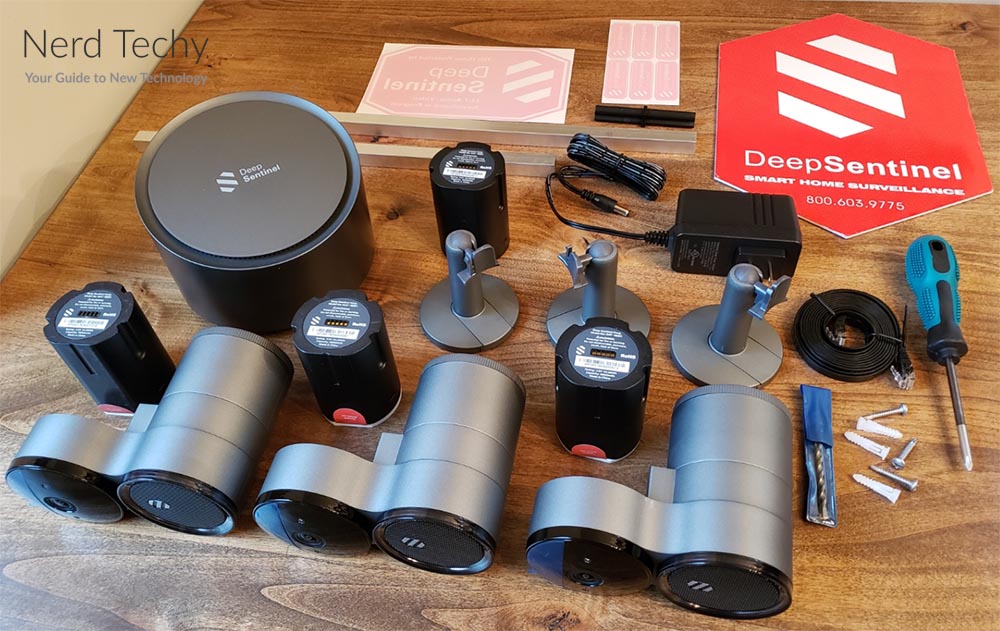 Overall Design
The Deep Sentinel Wireless Home Security System (Starter 3-Cam Kit) comes with three cameras. These are constructed from black gunmetal plastic, with a cylindrical profile. Each one is 4.41 inches long, with a diameter of 2.56 inches. The lens housing has the same diameter, but sits underneath of the main housing. From the front, it looks like two circles, with a duller one stacked on top of a glossier one. Each camera weighs in at only 8.3 ounces, so it can easily be carried up a ladder for installation.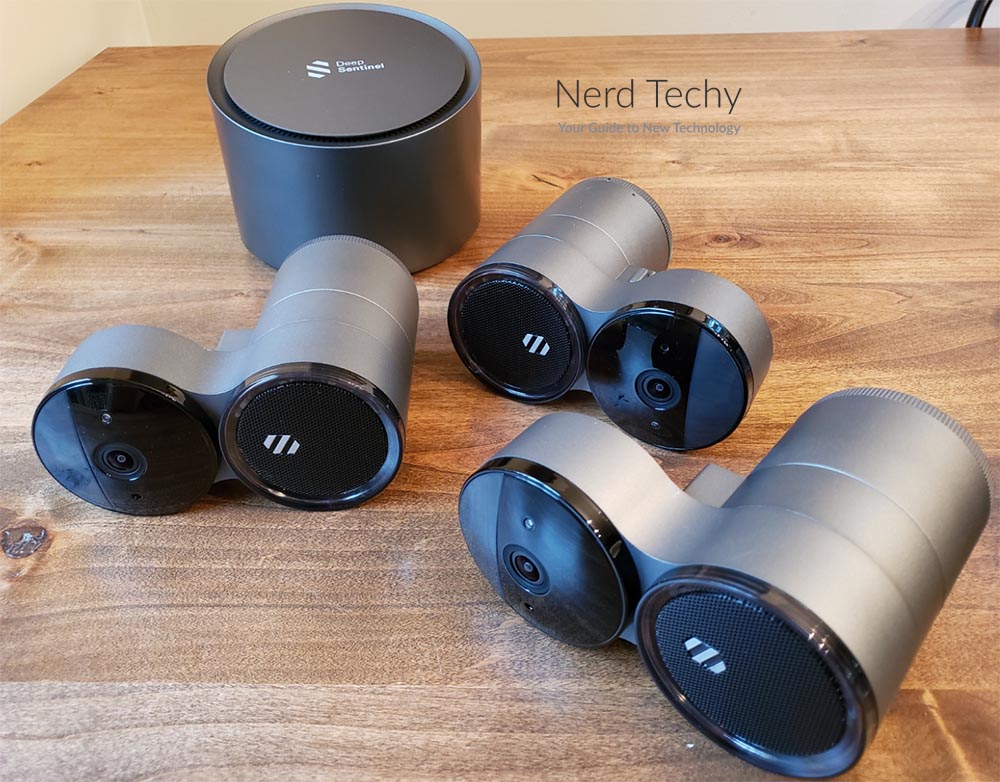 In fact, the entire installation process just a few minutes. The mounting brackets themselves only require a single screw, which is possible thanks to the overall light weight. You screw the bracket into place, clip the camera base onto it, and pivot the camera as needed. Best of all, because these are WiFi cameras, you don't have to run any wires. This makes installation far simpler than it would be for a hardwired security camera.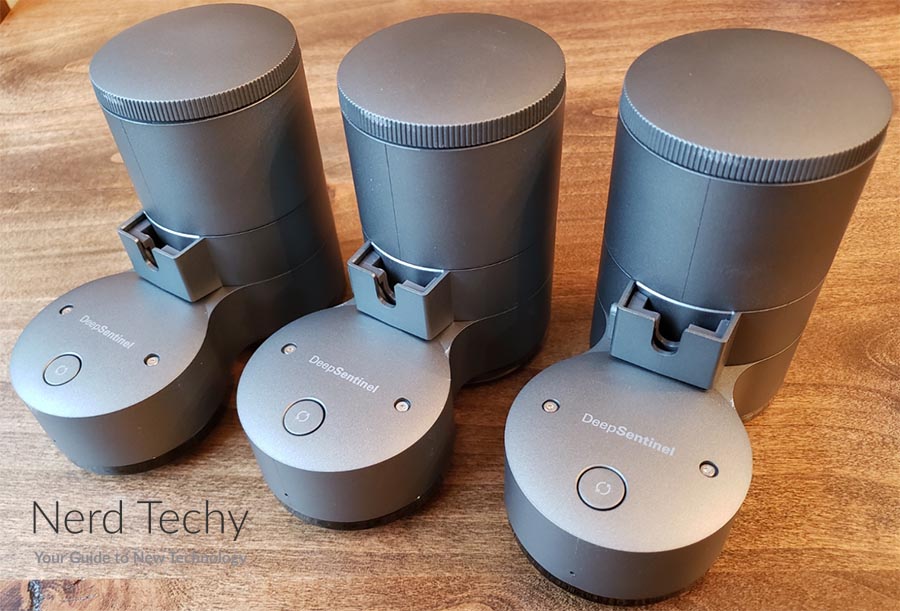 The Deep Sentinel WiFi camera has a weather-resistance rating of IP65. The 6 is a measure of dust-resistance, and represents the highest possible score. Unless you're trying to secure a house on the chalky lunar surface, you won't have any issues here. The 5 represents a water-resistance rating near the middle of the scale. The camera is rain-proof, but can't withstand a heavy stream of water. So you don't want to position it directly under a leaky gutter where it's going to be in a waterfall. But other than that, you won't have to worry about the rain.
The cameras are powered by rechargeable batteries, with four included in the kit. The extra battery is so you always have a fully-charged spare. When one of the cameras dies, you can replace it right then and there. The exact battery life depends on conditions like the temperature, as well as how much the camera is used. You'll use a lot more juice when you're making a lot of recordings. That said, the expected battery life is around 60 to 90 days. We should also note that Deep Sentinel offers a solar charging package, although it's sold separately.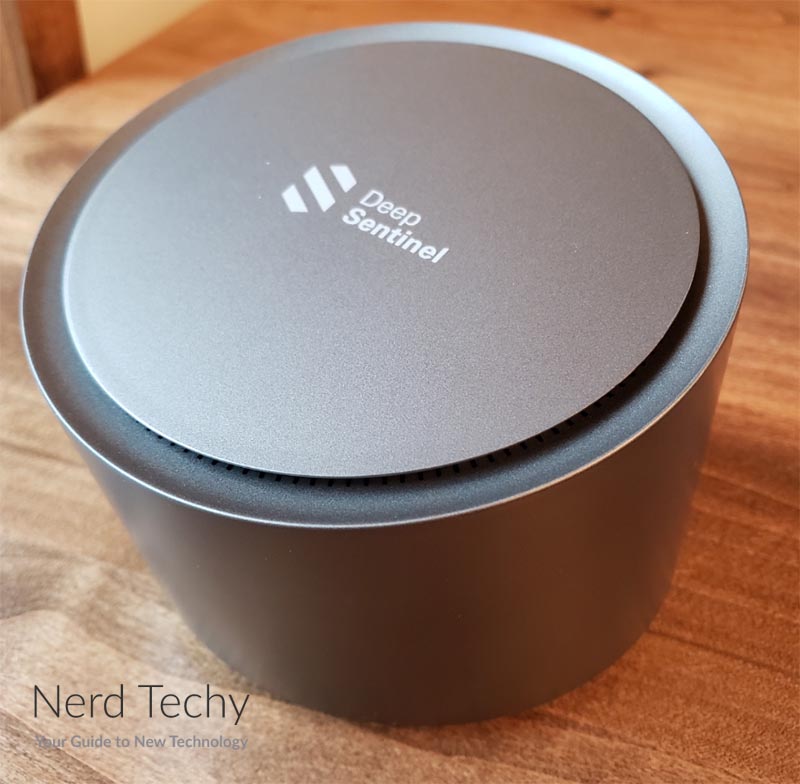 That said, what if you prefer a solar-powered camera kit? In that case, check out the HeimVision HMD2 & HMS1. This is a camera and solar panel combo, and it's a great choice for off-grid use. On the other hand, it's just a single camera, and there's no monitoring service.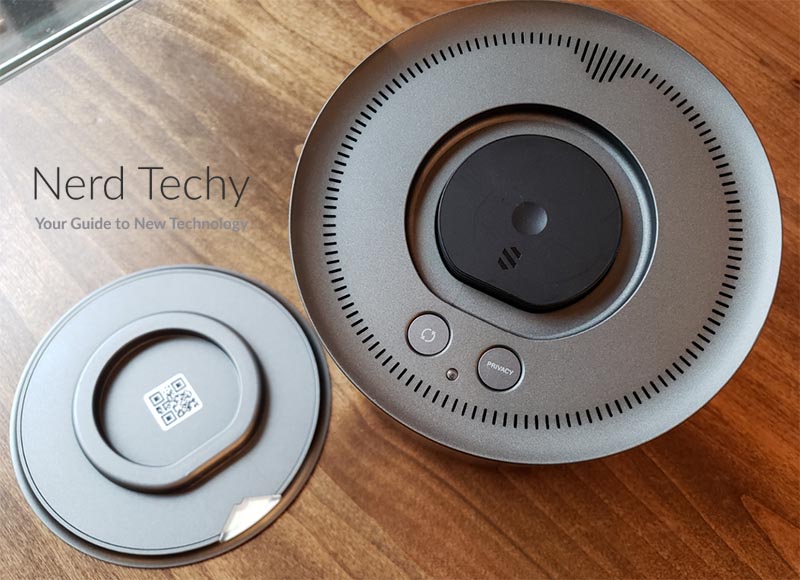 Along with the Deep Sentinel cameras themselves, you get the AI hub. This is a cylindrical unit with an angled top, with an LED ring light around it. It functions as the base station for the cameras, and forms a bridge between them and your router. It's also the battery charger, so your spare battery will always be in a convenient location. That said, keep in mind that the hub itself requires an AC power connection. You'll have to keep it constantly plugged into an outlet.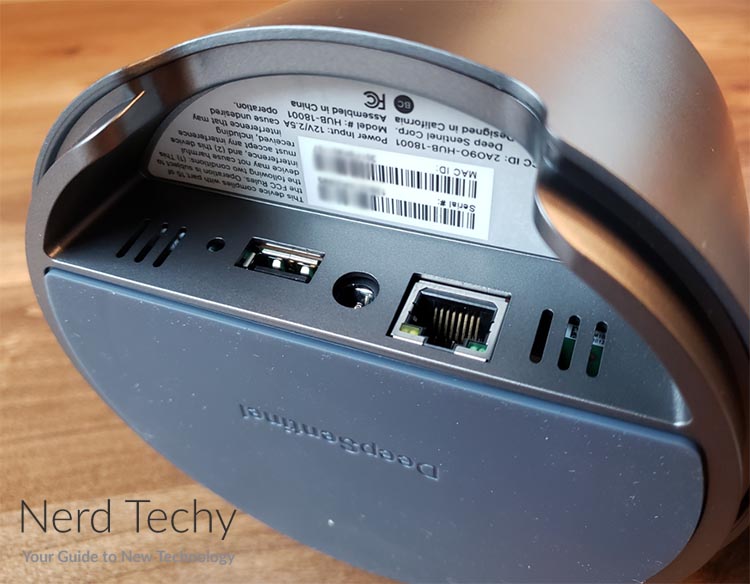 In addition to all this, the kit includes a Deep Sentinel yard sign and a set of window stickers. This provides another barrier of protection, since it can deter would-be thieves altogether. Everything is protected by a 30-day money back guarantee. If you decide you're not happy for any reason, you simply return the kit for a full refund.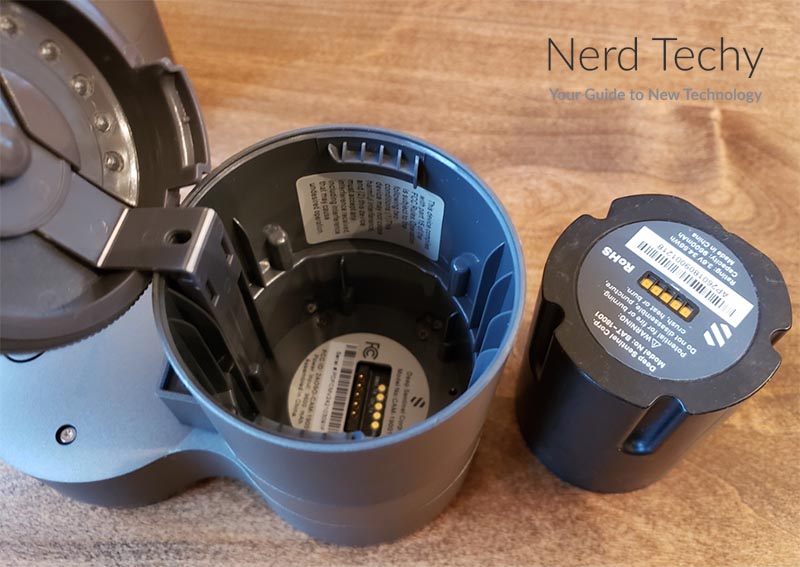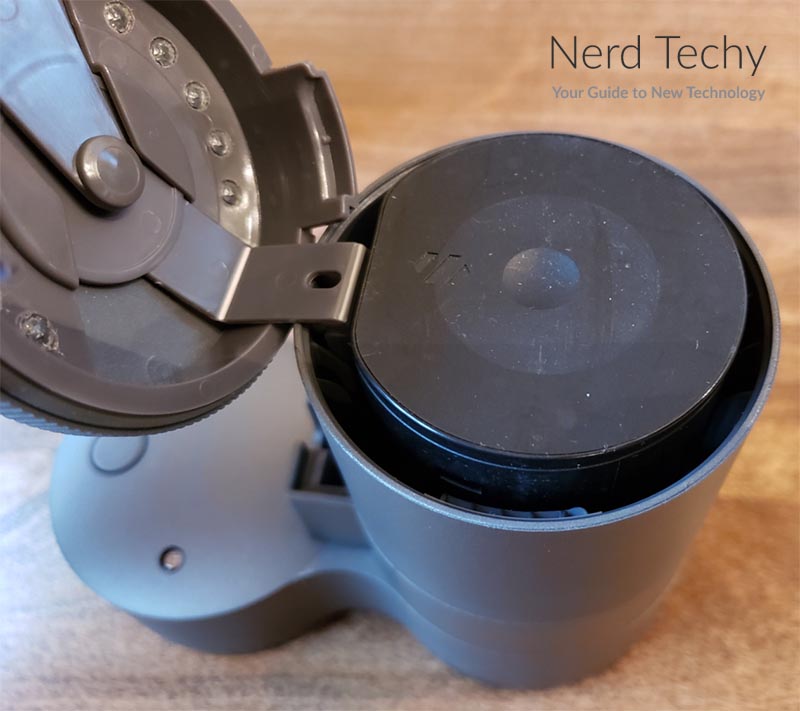 Video Quality
The Deep Sentinel WiFi cameras record your video in 1080p. This is full HD resolution, and it's still the standard for security cameras. You can identify faces, even at a distance, and you can read car license plates. Of course, there are some limitations. For example, you won't be able to read the address label on a package from 10 feet away. But those are niche applications, where you might need a 2K or even a 4K camera. Deep Sentinel actually advertises their cameras as "1080p Capable" instead of simply as 1080p. This is because the actual resolution you see when remote monitoring might be lower. For example, if you have slow internet service, the live feed could be in 720p. But the video will still be recorded in 1080p.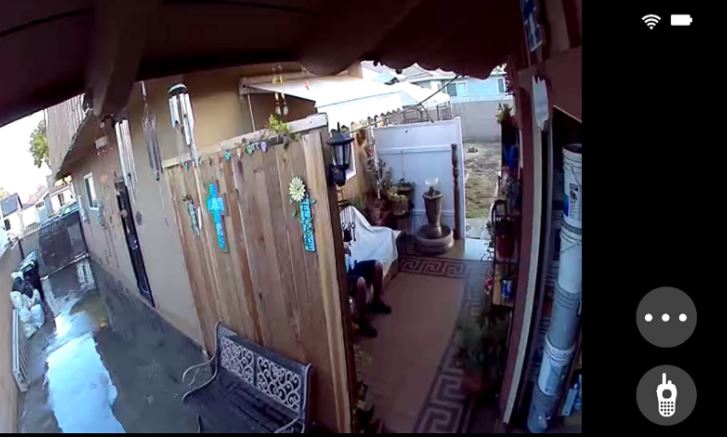 Furthermore, the viewing angle of 130 degrees is not too wide. This means you'll see more detail, since you won't be cramming as many angles of view into one image. 130 degrees is wide enough to more than cover a corner, but not enough to cover a flat wall. That said, if you put it to one side of a door, you'll be able to see anyone who approaches. Not only that, but you have multiple cameras. If you really need to cover a single, long wall, you can use more than one to complete the task.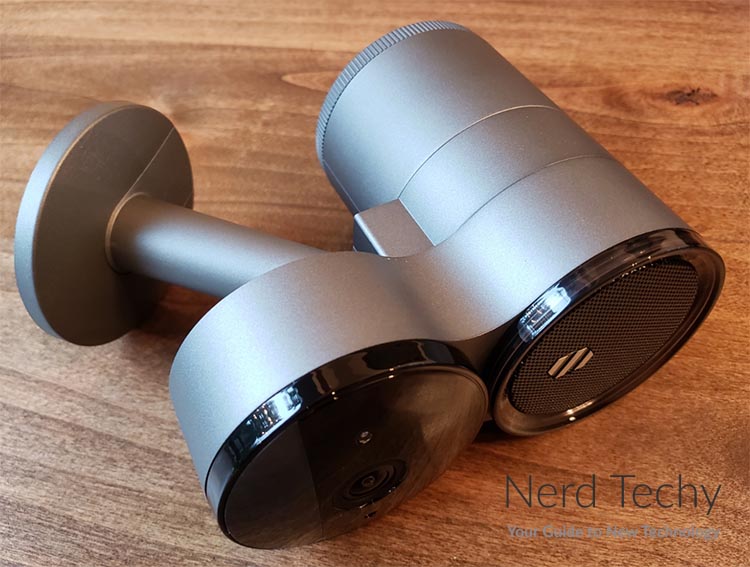 Images look good by night as well as by day. This is thanks to an active IR night vision system that allows you to see the environment in vivid detail. Keep in mind that active IR isn't the same as traditional night vision. Traditional night vision uses ambient infrared light from the environment, which is just about everywhere. It's reliable even in near-pitch blackness, but it tends to result in a grainy image. Active IR uses an infrared spotlight that's invisible to the naked eye. It provides a much crisper image, similar to daytime video. On the other hand, it can only see as far as the spotlight will reach – in this case, about 40 feet.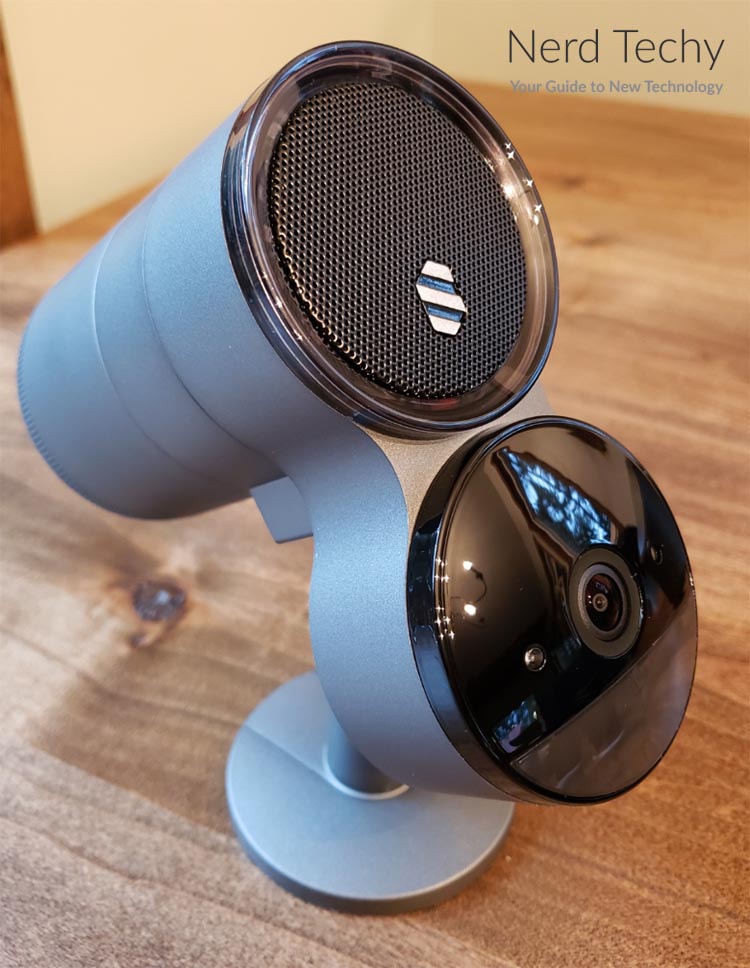 If you require even sharper images, you'll need a higher resolution camera, such as the X-Sense S21. The S21 records in full 2K, so you can see incredibly fine details. That said, it's just a single standalone camera, and there's no remote monitoring service.
Storage & Monitoring
The Deep Sentinel cameras will trigger automatically upon detecting motion. The video is then stored in two places. First, there's 64GB of local storage, which is recorded on a rolling basis. As new footage is captured, the oldest footage is automatically overwritten. The subscription package also includes cloud storage for the last four months of recording. This allows you to access your videos anytime, anywhere.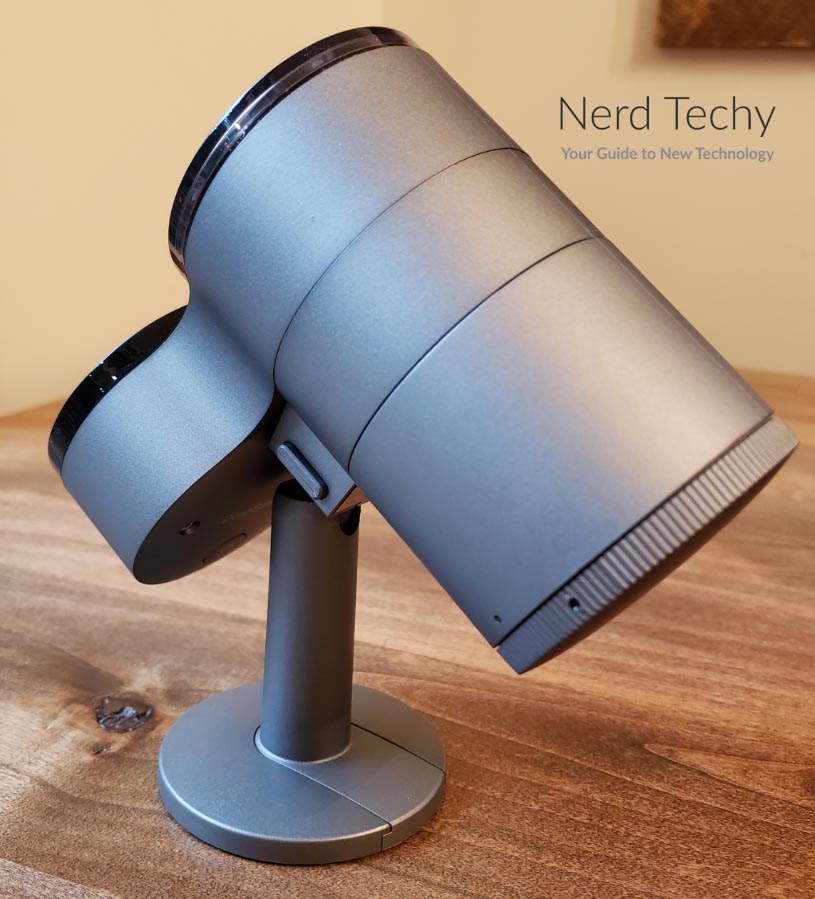 As we already mentioned, the camera kit connects via WiFi by default. This is the easiest option for most people in most homes. That said, you might have issues with WiFi range. For example, you might want to put a camera on a front gate, or your house might just be very large. In that case, you can also wire the cameras and the AI hub with Power over Ethernet (PoE). This requires the PoE kit, which is sold separately.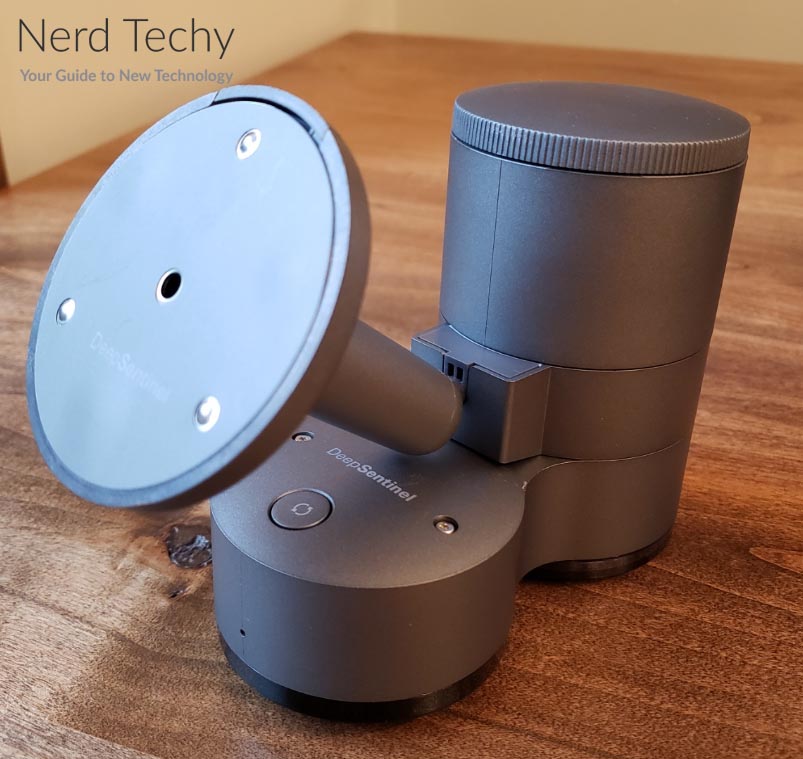 When a camera is triggered, the local AI searches for humans or other possible threats. Over time, it will learn to recognize family members, your postal worker, and other non-threats. When a threat is detected, the video is automatically relayed to Deep Sentinel's support center. They verify whether or not there's a threat, and can even engage in two-way audio. If there's a problem, they can call your local police department immediately. The nice thing about this service is that it's an actual person making the phone call. It's not an automated call from a traditional arm system. This allows you to get much faster response times.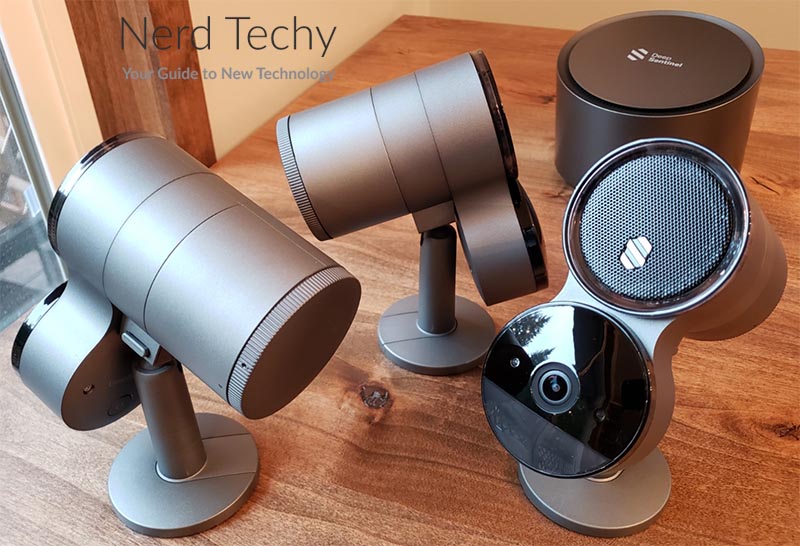 Keep in mind that this is a subscription service, and the fees are substantial. Moreover, while there is a smartphone app, you're still required to subscribe for a year at the time of purchase. So even if you just want to use the cameras, you're on the hook for a year of fees. That said, the smartphone app is well-designed, and supports multiple users.
If you just want a multi-camera system without any subscription, consider the Yeskamo Floodlight Wireless Security Camera System. It's a four-camera kit that you monitor yourself, and it's expandable to eight cameras. On the downside, there's no cloud storage, and the cameras have to be plugged in to AC power.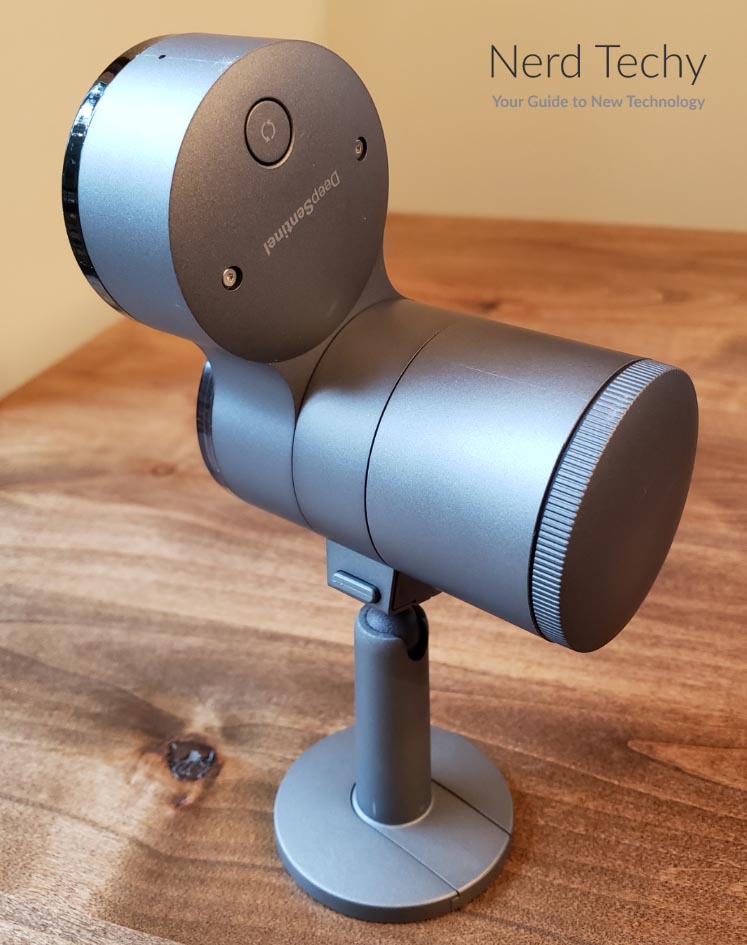 Final Verdict
As you can see, the Deep Sentinel Wireless Home Security System is a no-nonsense security solution. It's a commitment, and the subscription isn't cheap. But the remote monitoring is well worth the price if that's the kind of service you need. Not only that, but the cameras themselves are well-designed, and the video quality is good. There's a lot to like about both the Deep Sentinel cameras and their monitoring service.