A few years ago, office headsets were a niche market. Yes, you needed one if you worked in a call center, and some receptionists wore them. But unless you spent a ton of time on the phone, it wasn't worth the effort or the investment.
Then came the Covid pandemic, and with it a huge surge in video conferencing. And even with people going back to the office, a funny thing has happened. Video conferencing has remained far more popular than it used to be. As a result, office headsets no longer represent a small share of the market. They're now an ordinary piece of office equipment, like a mouse or a pad of paper.
Note: At no extra cost to you, we may earn a commission for purchases using our links. Learn more.
Many headsets today are marketed towards gamers, and that makes sense. Long before Covid-19, there was multiplayer gaming and in-game chat. And since gamers need both of their hands for controls, a headset is the obvious communication tool. This means that headsets have typically focused on things that gamers like.
But this can sometimes be irrelevant in an office environment. For example, gamers are typically focused on things like latency and brilliant stereo sound. But in an office, you care about other things like noise reduction and multiple device support.
But thanks to the new popularity of video chat, more and more brands are creating their own office headsets. As a result, there are far more options today than there were a few years ago. As long as you do your research, you should be able to find one that meets your needs.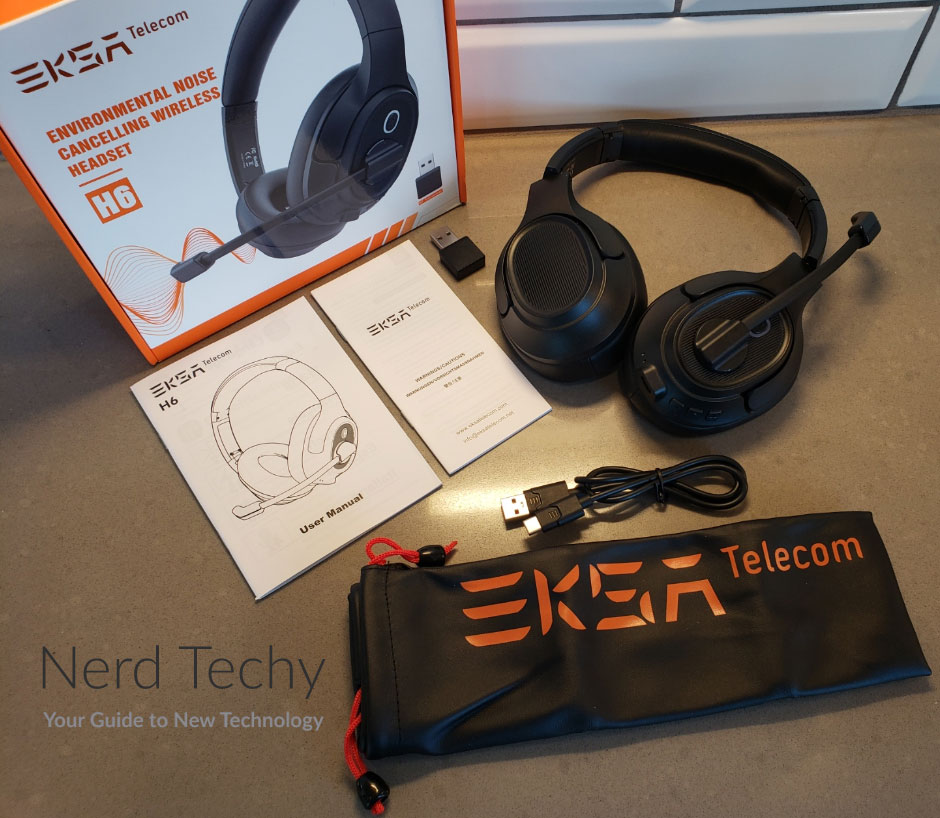 EKSA H6
We're about to review the EKSA H6 AI-Powered ENC Bluetooth Headset, an exceptionally innovative office headset. It features powerful Environmental Noise Cancellation (ENC) technology that's even more powerful than ANC. It's also capable of connecting to two devices simultaneously – for example, a smartphone and a PC.
But a headset has many important features, and that's just a couple of them. To truly understand this headset, we'll have to look much closer. We'll have to talk about how it's constructed, how well it fits, and how comfortable it is. We'll also look under its skin at the connectivity and battery. And of course, we'll need to evaluate the audio quality. After that, we'll be ready to deliver a fair verdict. Let's begin!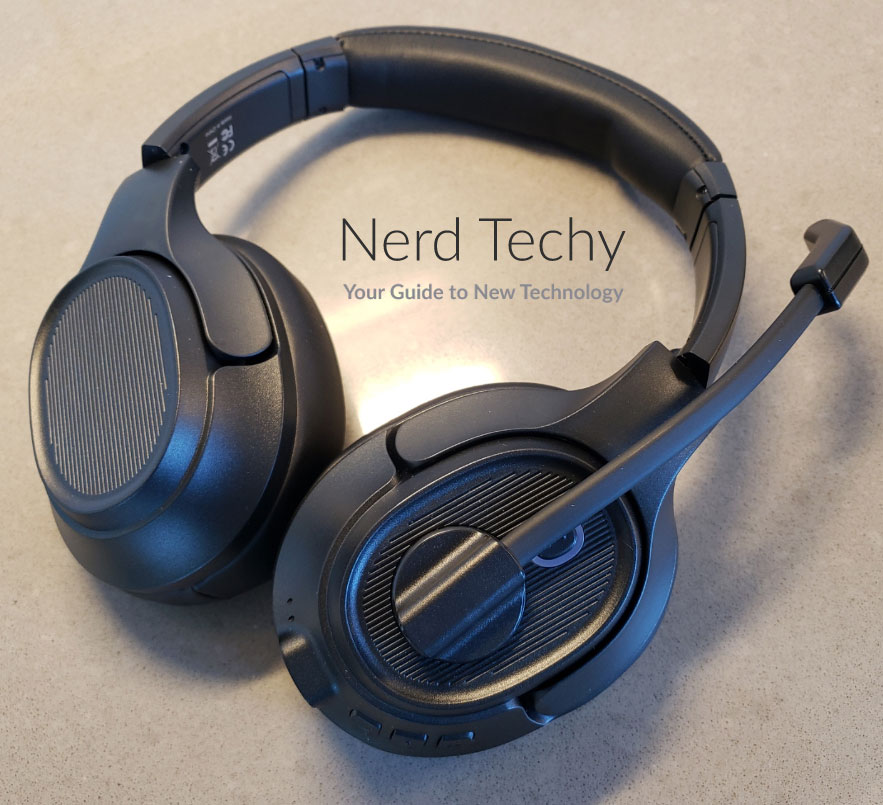 Frame and Adjustability
The EKSA H6 is constructed from a tough black plastic. It has a matte finish that's easy to wipe clean, and an inner aluminum head strap for added durability. The head band can extend to accommodate larger heads, and is both flexible and adjustable.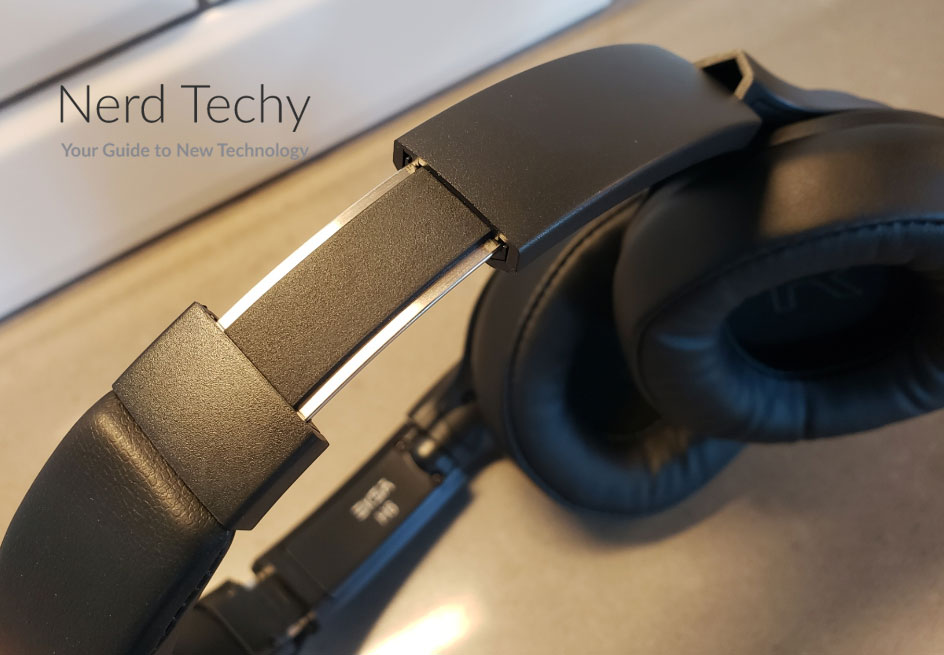 Across the inside top of the head band is a thick pad, coated with breathable PU leather. It's not an absurd amount of padding, but it's enough to prevent any pressure points on top of your head.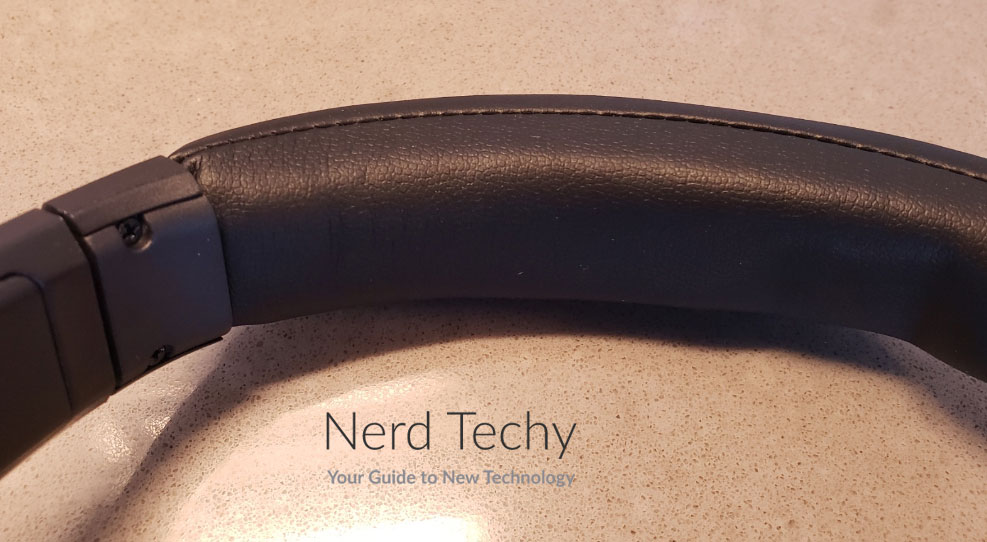 On the left ear cup, you'll find three buttons on the back edge, which you can operate with your thumb. The top and bottom buttons turn the volume up or down respectively. The middle button is used to answer and end phone calls and play or pause your music. That way, you don't have to dig your phone out of your pocket when you receive a call.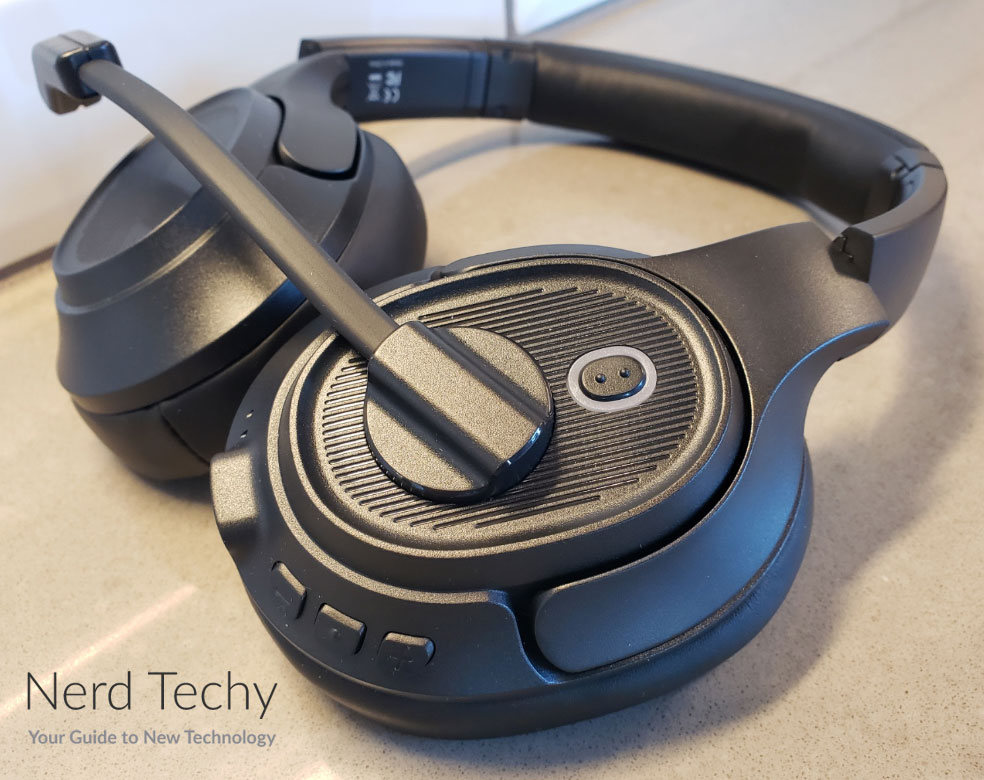 The microphone is also attached to the left ear cup, and is attached to a rigid boom. While the boom doesn't flex, it can pivot 120 degrees. We would have liked a little bit more range of motion, but it should get the job done in most cases. If you want a more flexible mic, check out the EKSA E900. It has a big, beefy frame with separate inner leather and outer metal head bands. It fits almost any head, and it has a beautiful, flexible mic. On the downside, it's geared more towards gamers than office workers.
On the outside of H6's left ear cup is another button with an LED light ring around it. This is a "Do not Disturb" button. When you activate it, the light ring turns red, letting other people know that you're busy. There's also a second, blue LED diode at the tip of the microphone. It turns on when your mic is active, and otherwise remains off.
Along with the headset itself, you get a leather drawstring pouch. It's not bulletproof, or even solid. But it's good enough to keep your headset from scratching when you carry it in your laptop bag.
Ear Cups and Ergonomics
The EKSA H6's ear cups are mounted in a branching flame. They're able to pivot within this frame, which allows it to fit different shaped faces. Regardless of the slope of your jaw or cheekbones, you'll be able to get a good fit.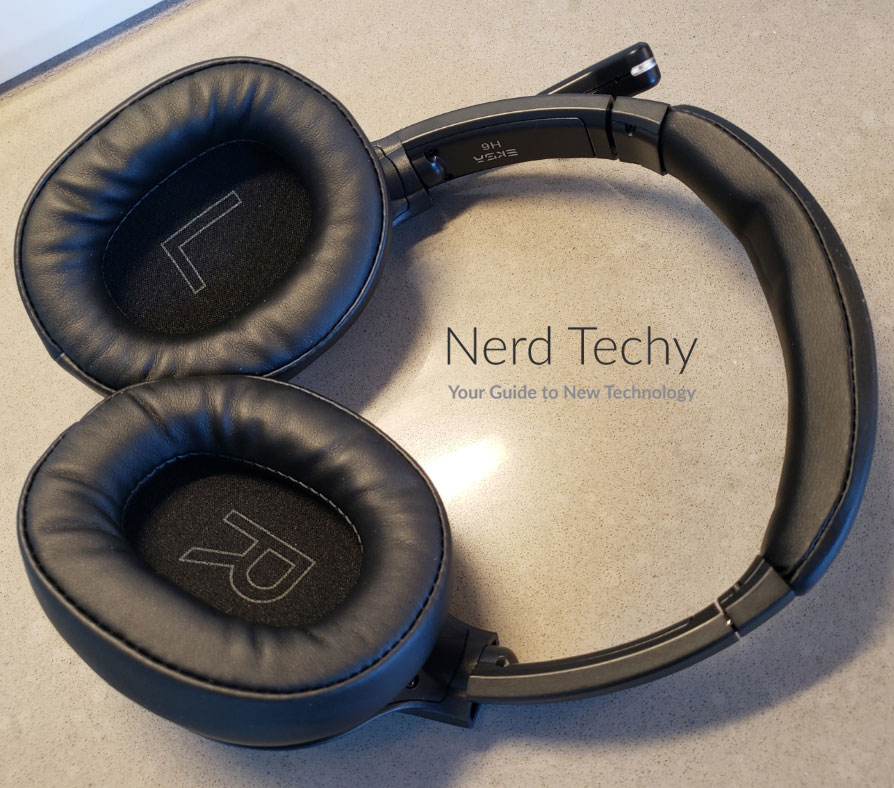 We were particularly impressed by the ear cups. This headset uses EKSA's special CloudSoft ear cushions. They're made from a dense foam, which doesn't compress over time. Even if you wear them for a long period, the material won't sag and develop soft spots. This makes them great for office work, where you may be wearing your headset all day. The outer shell is breathable, so you don't have to worry about sweat buildup.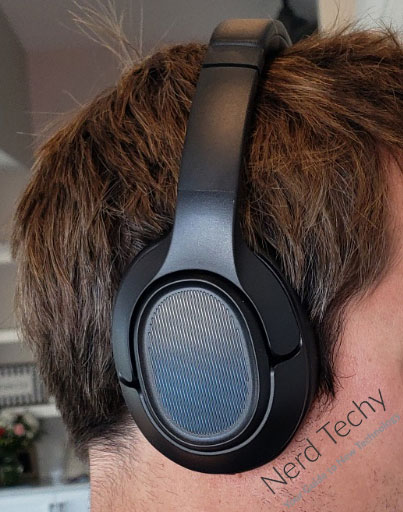 As an added benefit, the ear cups provide a reasonable level of noise isolation. Because they hug tight to your face, they block out a lot of outside noise. Combined with the headset's ENC function, you're getting a lot of protection from distractions.
If you're looking for an even more compact design, consider the eMeet HS100. It has the same type of voice optimization and comparable audio quality. But it also has a foldable, collapsible frame that's perfect for taking it on the road.
Connectivity and Compatibility
The EKSA H6 headset has two different connection methods. The first is Bluetooth 5.0, which has a 32-foot range and is the current Bluetooth standard. It's a significant step up from its predecessor, Bluetooth 4.2, for a few reasons.
To begin with, it has a lower latency. This means a better viewing experience for movies and videos. But it also helps to cut down on cross-talk during conversations. It has a higher bandwidth, which allows for higher-bitrate audio. Finally, the signal is more stable. You're less likely to randomly lose your connection in the middle of a conversation.
The second way of connecting is to use the USB dongle. The dongle itself is tiny, like the one you'd use for a wireless mouse. You plug it into your computer, and within a few seconds your computer will recognize it.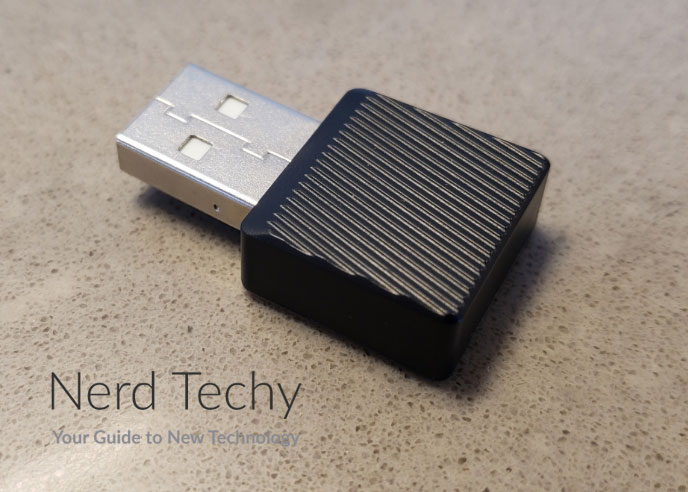 The neat thing is that you can use both connection methods at the same time. For example, you could use the USB dongle to connect to your PC and connect to your phone via Bluetooth. You could listen to music on your computer, but a call from your phone could still ring through. Similarly, you could listen to an audiobook on your phone, then switch over to your PC for a Zoom call.
Battery and Charging
The internal battery has a capacity of 500mAh. That's enough for up to 30-hours of call time, or 55 hours of using the speakers only. EKSA performs their testing at 70% volume, which is more rigorous than most headset manufacturers. Therefore, you should expect the performance to drop less at maximum volume. And no matter how you cut it, you have enough battery for a work day. For most people, you should be able to go all week without recharging.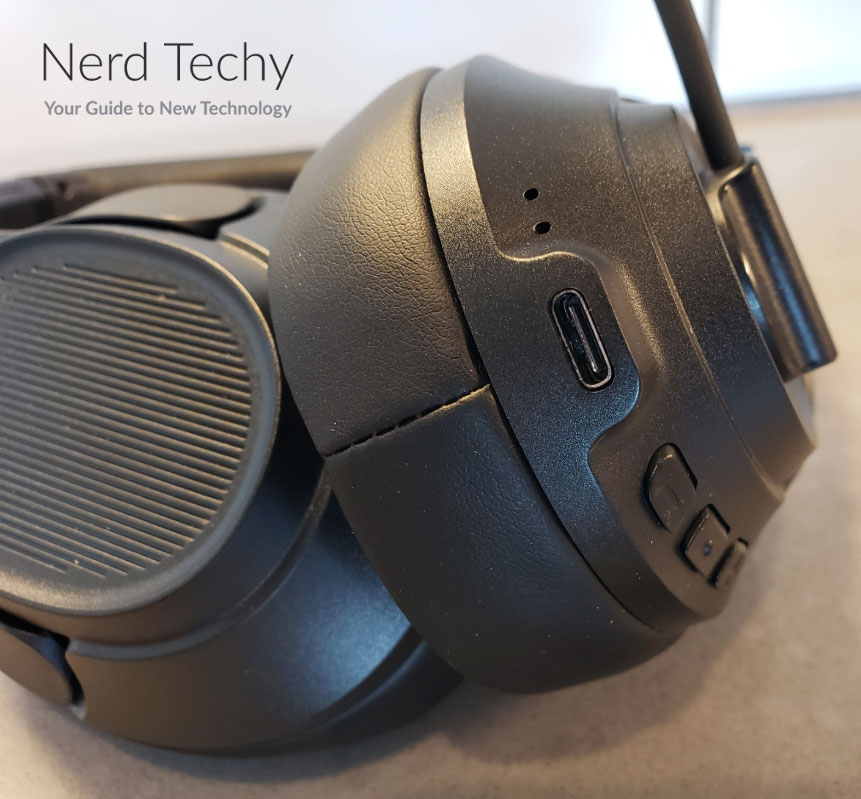 The battery charges in only 90 minutes – less than many modern smartphones. There's a USB Type-C cord included into the package, which plugs into a socket on the left ear cup. There's no adapter in the kit, but USB chargers are a dime a dozen these days. Or you could just use your office computer to charge it.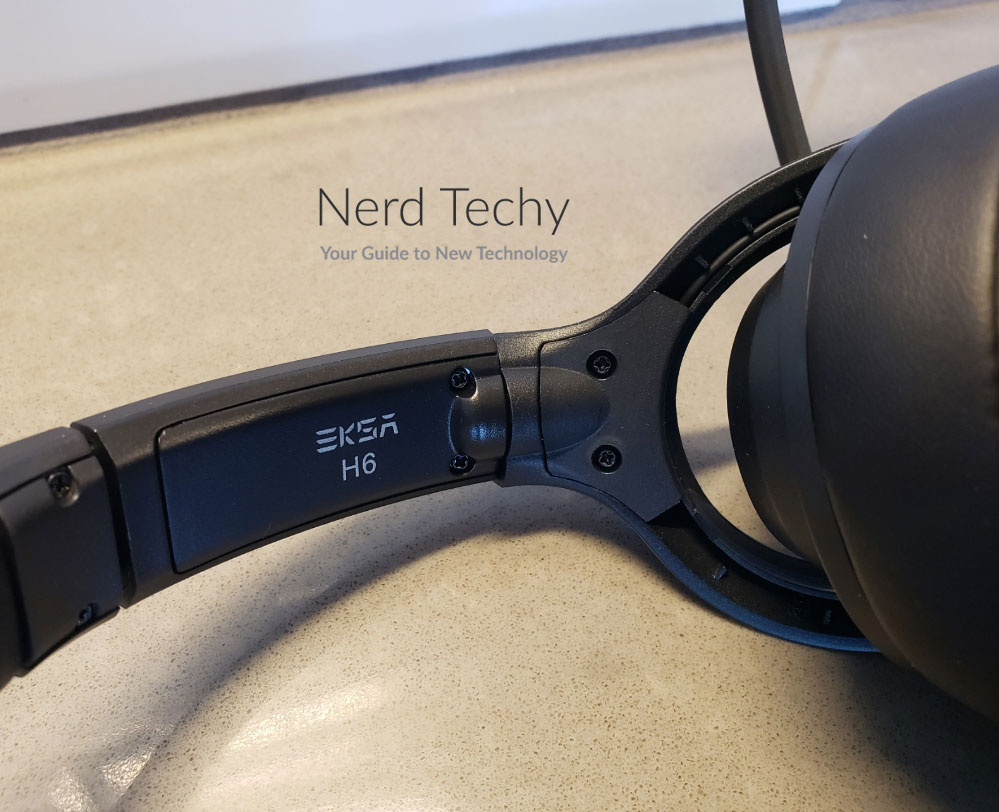 If you don't want to worry about battery life, take a look at the New Bee H362. It's a wired headset that connects to your computer via USB or a 3.5mm aux cable. It also has convenient in-line dongle controls for ease of operation. The only major drawback is the absence of any noise cancellation technology.
Audio Quality and Mic
The H6 headphones have 40mm drivers, which are fairly standard for modern headphones. They provide plenty of volume, even if your office is a fairly loud environment. As for the quality and texture of the audio, it's about what you expect from an office headset. If you're primarily listening to music, you're going to be somewhat disappointed. It's not that the audio is bad. It just doesn't have a wide sense of space or a ton of separation between frequencies. Then again, it's optimized for the human voice, and voice calls sound great.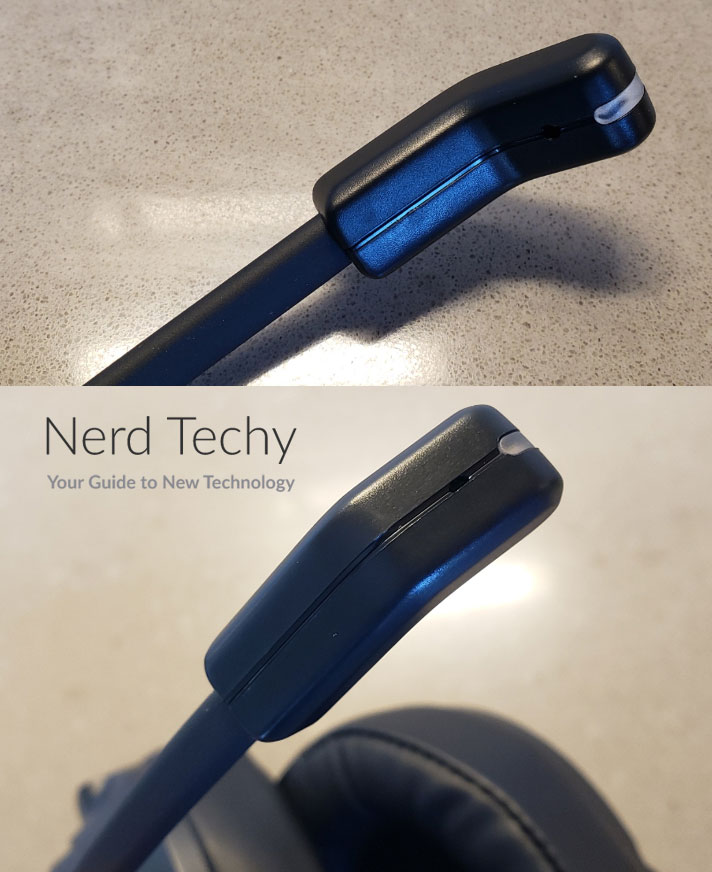 The main benefit of this headset is EKSA's patented VoicePure ENC technology. Traditional Active Noise Cancellation uses external microphones to pick up ambient noise. Your headphones then compensate by generating "anti-noise" to cancel out the unwanted sound waves. ENC works the same way, but it also uses AI to fine-tune the anti-noise across a broad frequency range. As a result, the H6 headset can reduce 99.8% of audible noise by more than 45dB. That's the equivalent of turning a shout into a whisper.
Voice quality over the mic is very good. Much like the headphone drivers, the microphone is tuned for the human voice. It focuses on your words as you speak, and filters out background noise. It's also highly directional. This is essential in an office where many people are talking at their desks. Otherwise, you'd pick up a lot of background conversation.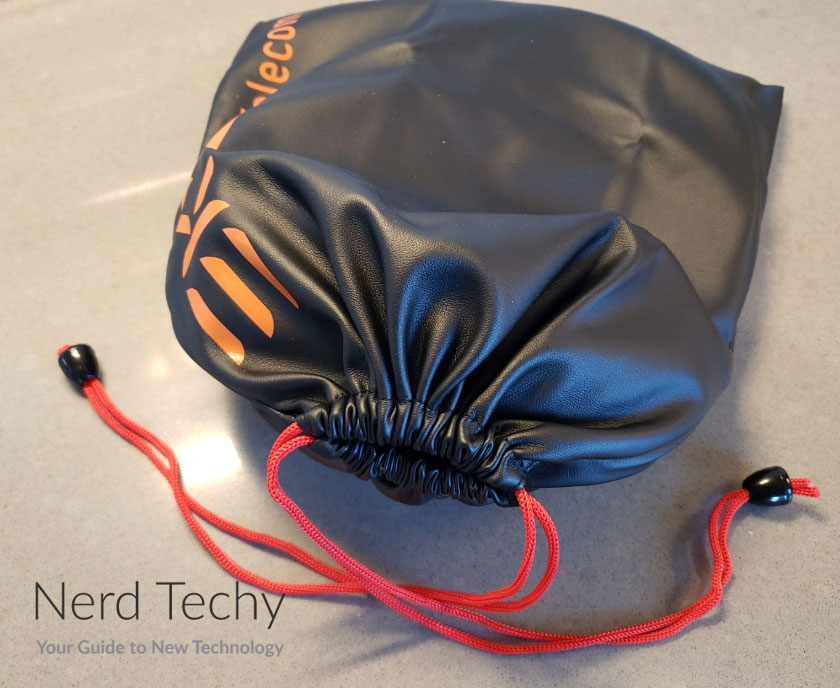 Final Verdict
The EKSA H6 AI-Powered ENC Bluetooth Headset is the complete package. Our complaints were mostly minor, and there's a ton to like here, starting with the ENC technology. But we also appreciated the dual connectivity, as well as the powerful battery. And with a comfortable, durable design, it's more than ergonomic enough for all-day use.
Please consider sharing:
Note: At no extra cost to you, we may earn a commission for purchases using our links. Learn more.