Quick Analysis
Pros
Beautiful audio quality.
Lightweight, durable construction.
Active noise cancelling works with or without music.
Can also be used in corded mode.
Unique all-aluminum build quality.
Cons
In reality, battery life is fairly short,
Bluetooth connection can be a bit twitchy
Ear padding is not suitable for all-day wear.
Nowadays, when you think about wireless headphones, you think about the latest in audio technology. You think about top quality audio and bleeding-edge performance. But this wasn't always the case. In fact, until a few years ago, wireless audio was notorious for poor quality. The audio only came through in mono, and bit rates were so limited that everything sounded hollow. But that changed with the invention of True Wireless Stereo (TWS). TWS allowed for full quality audio on a wireless connection. As the name implies, it also allowed for stereo.
Apple was the first major manufacturer to use TWS, with their Apple AirPods. They also made the iPhone 7 wireless-only, a move that many tech analysts predicted could end the iPhone's dominance. Instead, the move was a success, and people loved the AirPods. Other manufacturers joined in on the trend, and we ended up with the thousands of offerings we see today. And along with those earbuds came a plethora of over-the-ear headphones.
Note: At no extra cost to you, we may earn a commission for purchases using our links. Learn more.
Of course, some manufacturers have a better track record than others. If you want to sort out the good headphones from the bad, it starts to look for a manufacturer you trust. EOZ is one such manufacturer. They launched the EOC Arc ANC Headphones last year via Kickstarter, and started shipping in April. Now that these headphones have built up a bit of a reputation, it's time for us to take a look. Once we've evaluated them thoroughly, we'll be ready to render our final verdict. Let's dig deep into their features, and see what we discover!
Overall Design
The EOZ Arc ANC Headphones are built first and foremost for quality, and it's obvious when you look at them. A lot of wireless headphones are made of cheap plastic, and they're easy to snap or crack. The Arc headphones, on the other hand, are constructed entirely from aluminum. The joints are even reinforced with stainless steel, enhancing their durability. Not only that, but the aluminum design keeps them as lightweight as possible. Just because they're made of metal doesn't mean they're going to weigh down your neck.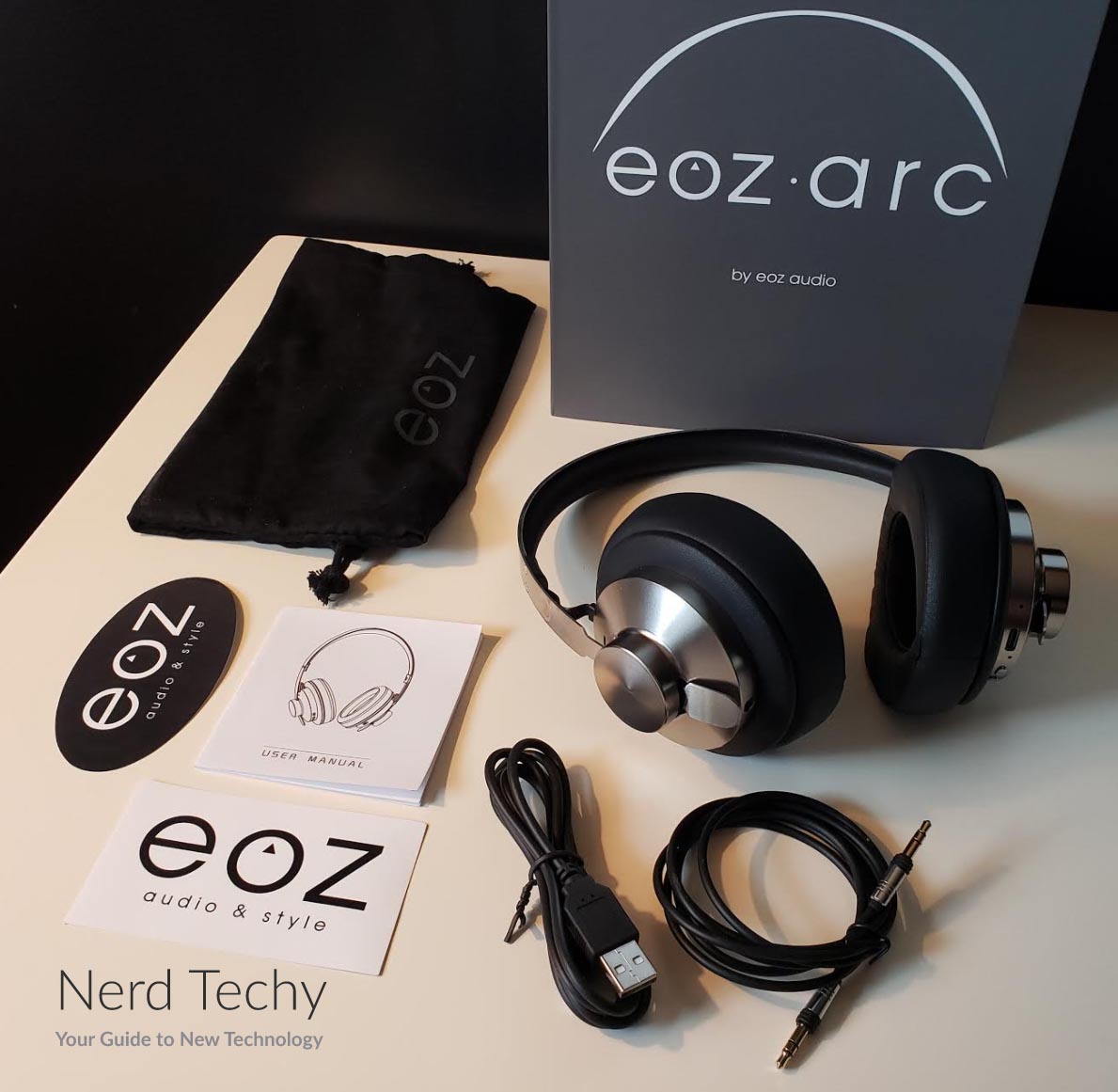 One thing that made us chuckle is that the ear cups are advertised as "vegan leather." They're protein leather, which is a common synthetic leather used in ear cups. Yes, they're technically vegan, but so is water, and you don't see Dasani advertising their water as "vegan." Unfortunately, while these cruelty-free ear cups are very breathable, they're not terribly well-padded. When you wear the headphones for long enough, the cups get squished flat, and pressure points begin to form. This may or may not be an issue depending on how you use your headphones. But if you plan on wearing them for more than about three or four hours straight, you may have issues.
One reason many people choose headphones instead of earbuds is that they're harder to lose. Another way to keep from losing your audio source is to use a better-designed pair of earbuds. The original EOZ Air Bluetooth Earphones are connected using earhooks. They have a secure fit that goes around the circumference of your outer ear. That said, they're still earbuds, and the audio isn't as rich as over-the-ear cans.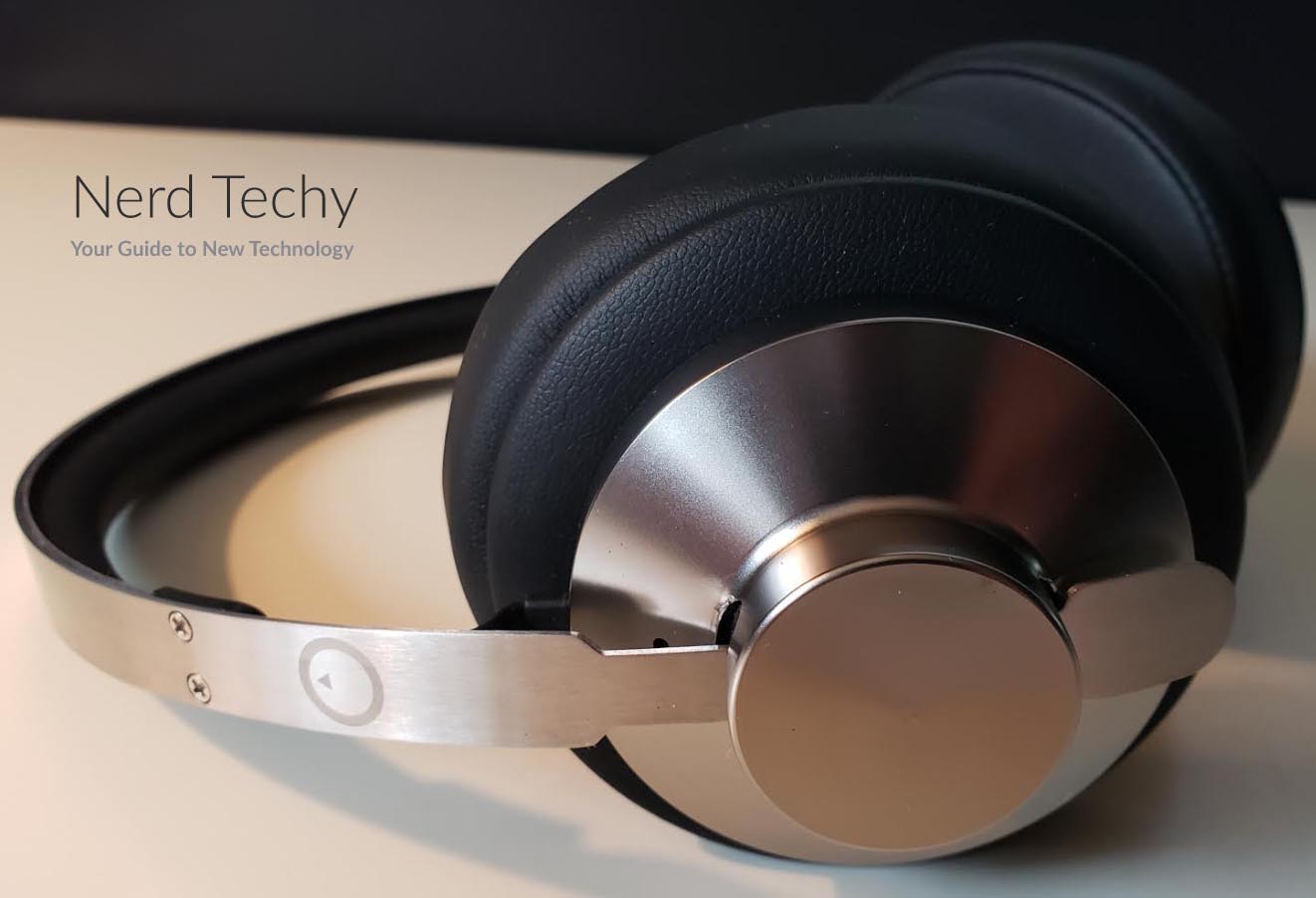 The Arc headphones' controls are easy to locate. There are three buttons on the left ear cup, for volume up, power, and volume down respectively. The volume buttons can also be held or double-tapped to skip tracks, and the power button can be used for calls. The buttons can also be used to call up your phone's voice assistant. This allows for more advanced controls that wouldn't be possible with just a few buttons. On the right ear cup, you'll find a simple on/off control switch. This controls the active noise cancelling (ANC) function.
For connectivity and charging, you get a pair of ports. There's a USB Type-C port on the left ear cup, and a 3.5mm aux jack on the right. We'll discuss these more in the next section. One thing you won't find is any kind of battery meter. When the battery dies, it just dies, without any advance warning.
With their all-metal design, the Arc headphones aren't collapsible. The ear cups will swivel and pivot a miniscule amount for comfort, but the head band won't fully collapse. That said, there's a lightweight pleather drawstring pouch included in the kit. It's not crush-proof, but it prevents scratching, and it keeps the cables from getting lost. The cables are a USB Type-C and 3.5mm aux cable respectively, to go with the two ports.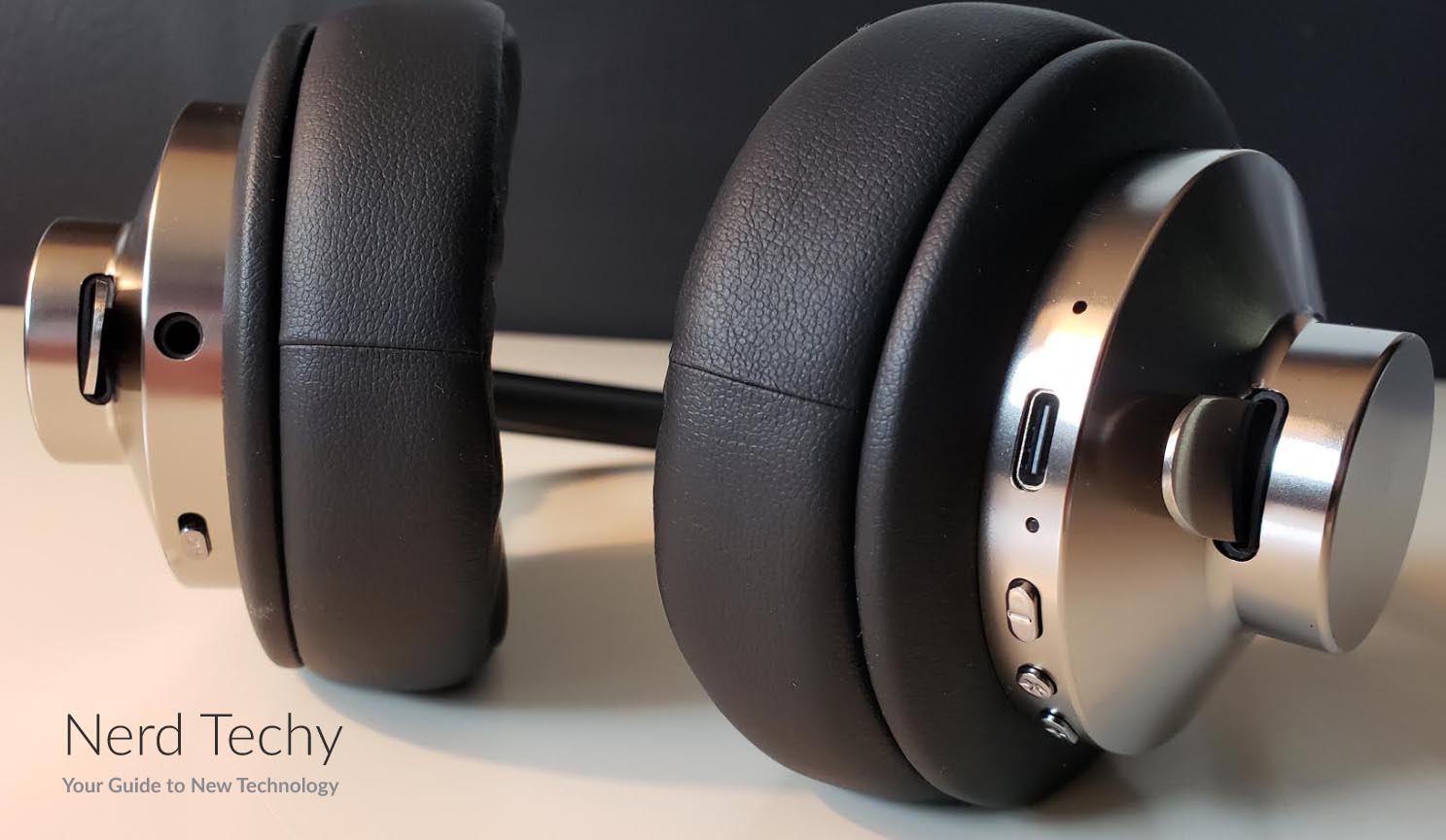 Battery and Connectivity
When the Arc first released, EOZ had made some major claims about its battery life. They advertised 24 hours of playtime, and many people eagerly pre-ordered based on this promise. Reality was a disappointment, to say the least. In practice, you can expect 10 to 12 hours. Now, to be fair, it's routine for manufacturers to advertise playtimes based on medium-volume playback. But this is something else entirely; to get 24 hours out of the Arc headphones, you'd need minimum-volume playback. Not only that, but the performance drops to four hours or so when you turn on the ANC function. Again, this is all fairly vanilla performance for ANC headphones. But EOZ's marketing promised top-of-the-line performance, and the reality left a bad taste in many people's mouths.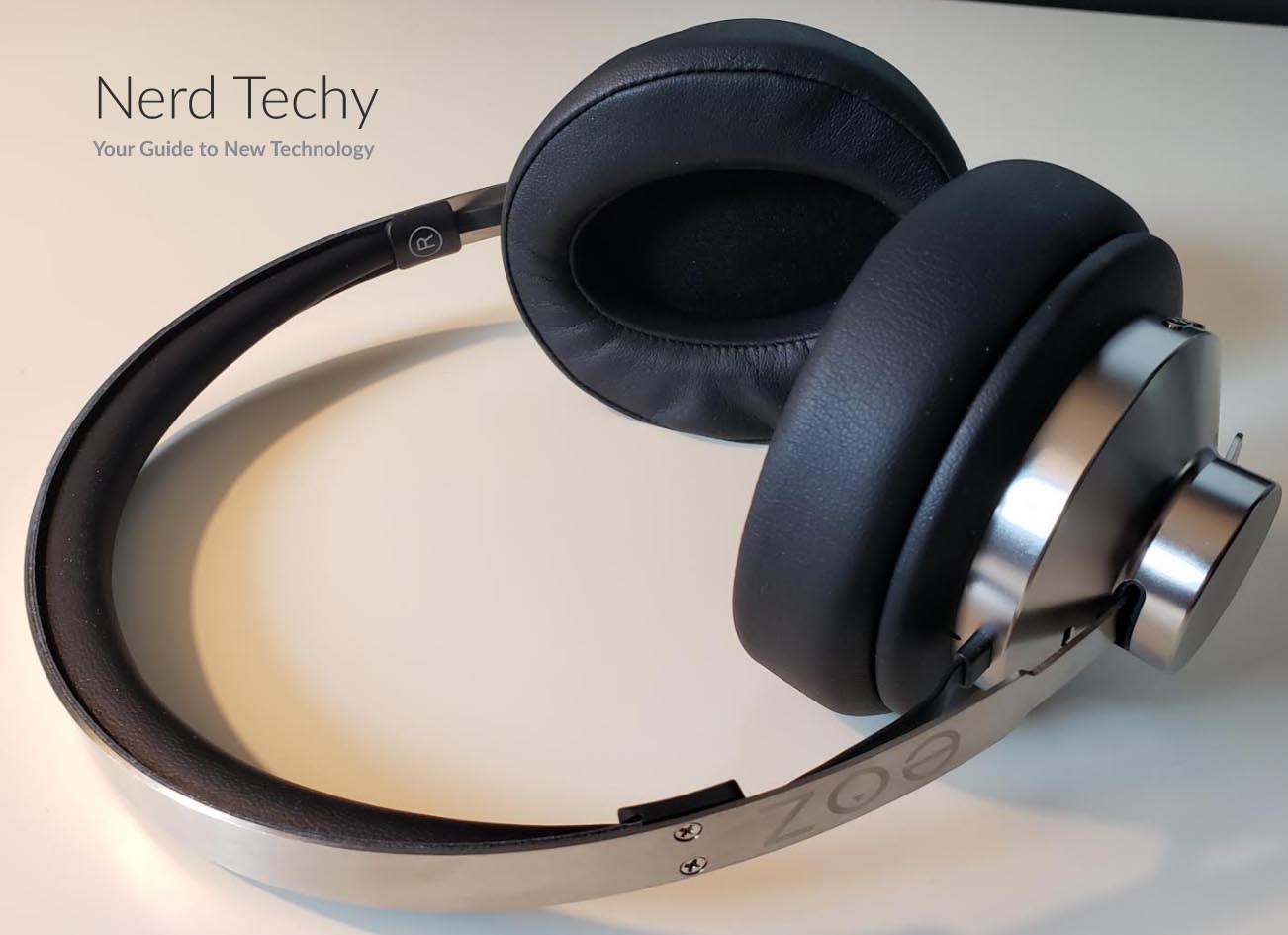 With all of that being said, the Arc headphones are easy enough to charge. They charge via USB Type-C, and the battery will go from dead to full in about two hours. If you top them off every night, you should theoretically never run out of battery life. And if you do need a longer-lasting battery, there are other options. For instance, the SoundPEATS Sonic provide an impressive 12+ hours per charge. They also come with a charging case that's good for 90 hours more, but there's no ANC function.
The Arc headphones connect via Bluetooth 5.0, which is the current Bluetooth standard. It allows for higher bit rates than older standards, and it has less latency. This means that the audio stays in sync with the video instead of lagging behind when you're watching a movie. Finally, Bluetooth 5.0 is also more stable than older versions of Bluetooth. At least, it usually is. We're not sure what's going on with the Arc's chip, but the headphones frequently need to be reset for pairing. It's not a major issue, and the reset function is easy enough. Still, it's an inconvenience that any manufacturer should have ironed out before launch.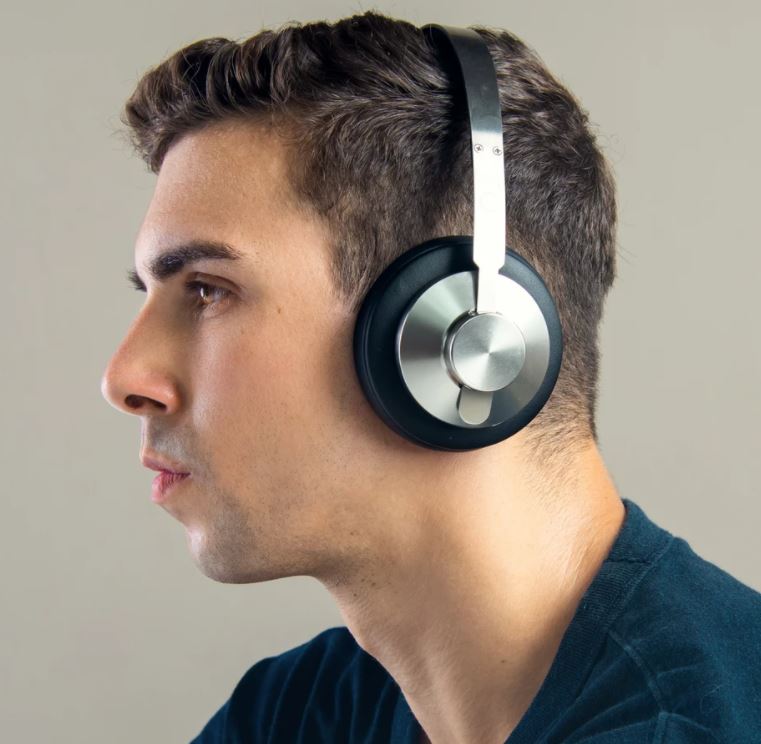 One way to avoid worrying about battery life or connection issues is just to use the 3.5mm aux cable. You can listen indefinitely in this mode, but you can't use the ANC function. You also won't be able to use the volume controls or voice assistant. Essentially, when connected with a wire, these are just "dumb" headphones. But the ability to use them in wired mode is a nice added touch.
Another good option if you want ANC are the Apollo Q10 Hybrid ANC Headphones. Not only do they offer ANC, but they have an impressive 60 hours of battery life. On the other hand, they're constructed from cheap plastic, not aluminum.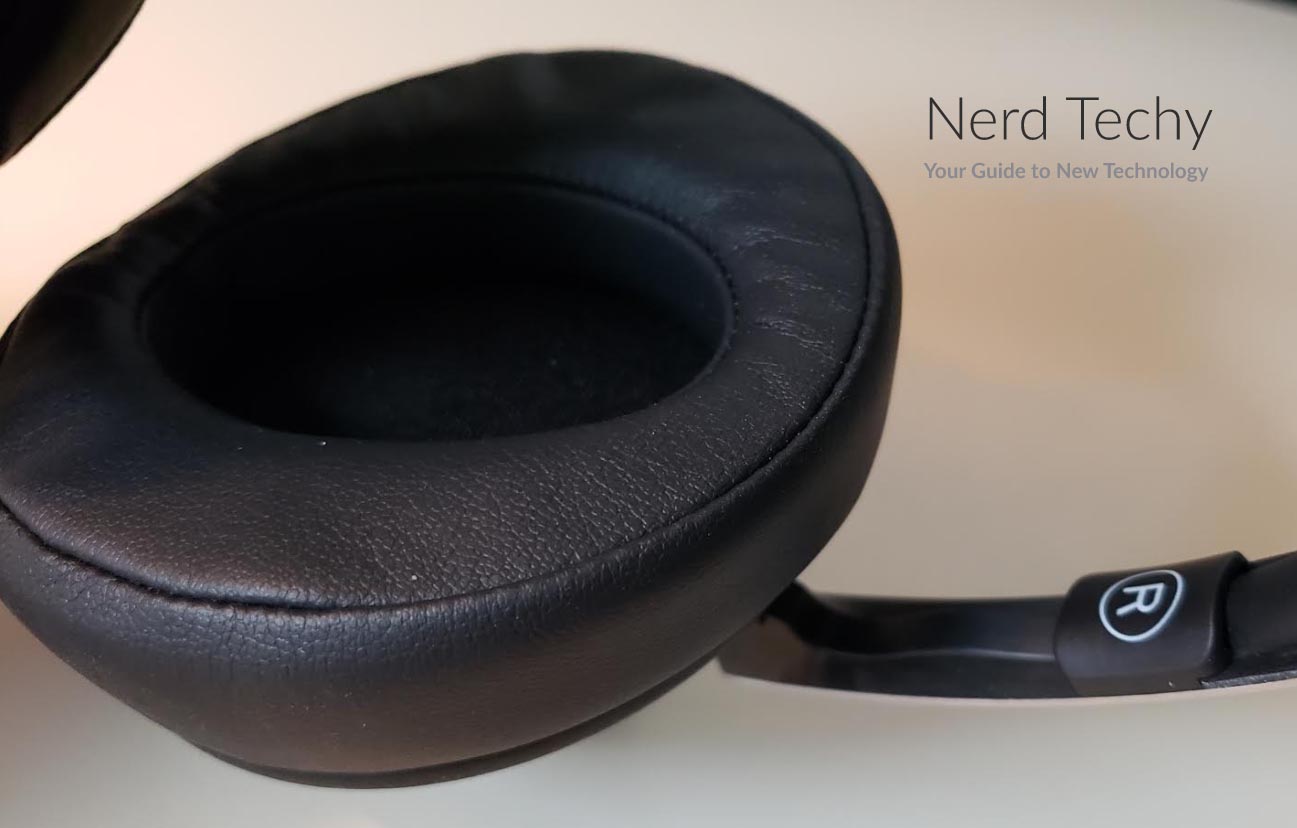 Audio Quality
The drivers in the Arc headphones are 40mm in diameter, which means they can move a lot of air. The result is rich, deep bass that you won't get from small, in-ear earbuds. There's no slouch when it comes to other frequencies, either. The treble is clean and clear, with no fuzz or sibilance. Strings and cymbals sound as beautiful and full as the bass or the drums. Middle frequencies are front and center, and have their own distinct space in the mix. They don't get crowded out by the low or the high frequencies.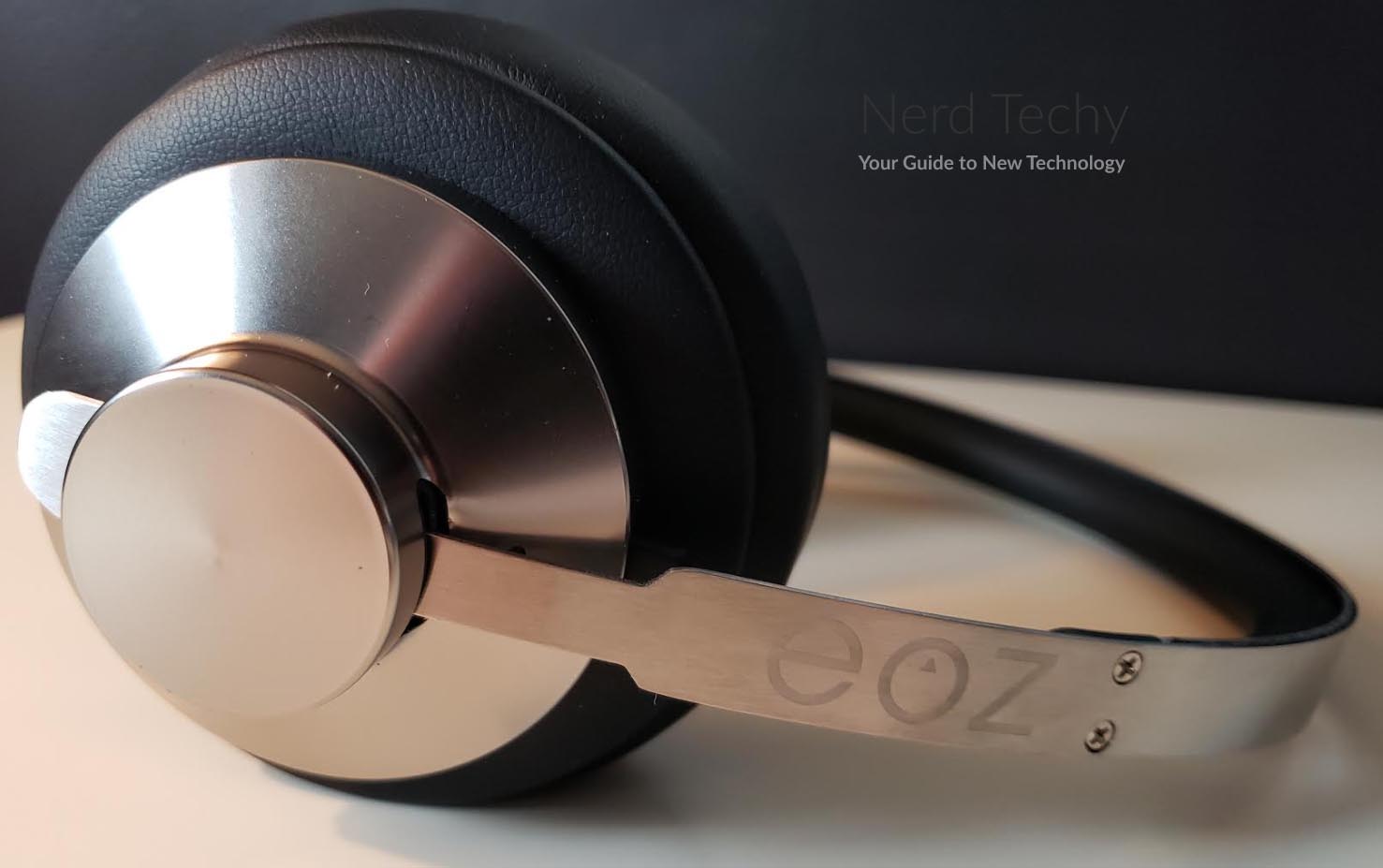 Space itself is a big part of the Arc's appeal. The soundstage is wide and open, more like a concert hall than a small room. Music just sounds bigger, which is a good thing. To be fair, this is part of the appeal of headphones in general as opposed to earbuds. With larger drivers and an over-the-ear cup, there's literally more space to produce sound. That said, EOZ did a nice job here, producing studio-quality sound where we hadn't expected it.
As we already mentioned, the ANC function will drain your batteries. As a result, it should be turned off when you're not using it. That said, when it's in use, it's very effective. It drowns out almost all background noise, and reduces anything it doesn't eliminate. As with any ANC, this works better for continuous noises. Sharp, sudden sounds can still get through. The ANC function can also be used when there's no music playing. If you just want some quiet so you can catch a nap, the Arc headphones have you covered.
Final Verdict
As you can see, the EOZ Arc ANC Headphones are a bit of a mixed bag. To begin with, you get some of the better-constructed headphones we've seen. In terms of sheer build quality, you're looking at a durable, lightweight design. Added to this, you get both Bluetooth and wired connectivity, so you can listen on virtually any device. Finally, you get some very good quality sound. Let's be clear; these are some of the richest-sounding headphones we've listened to at any price. They also have a highly effective ANC function, on par with the top name brands.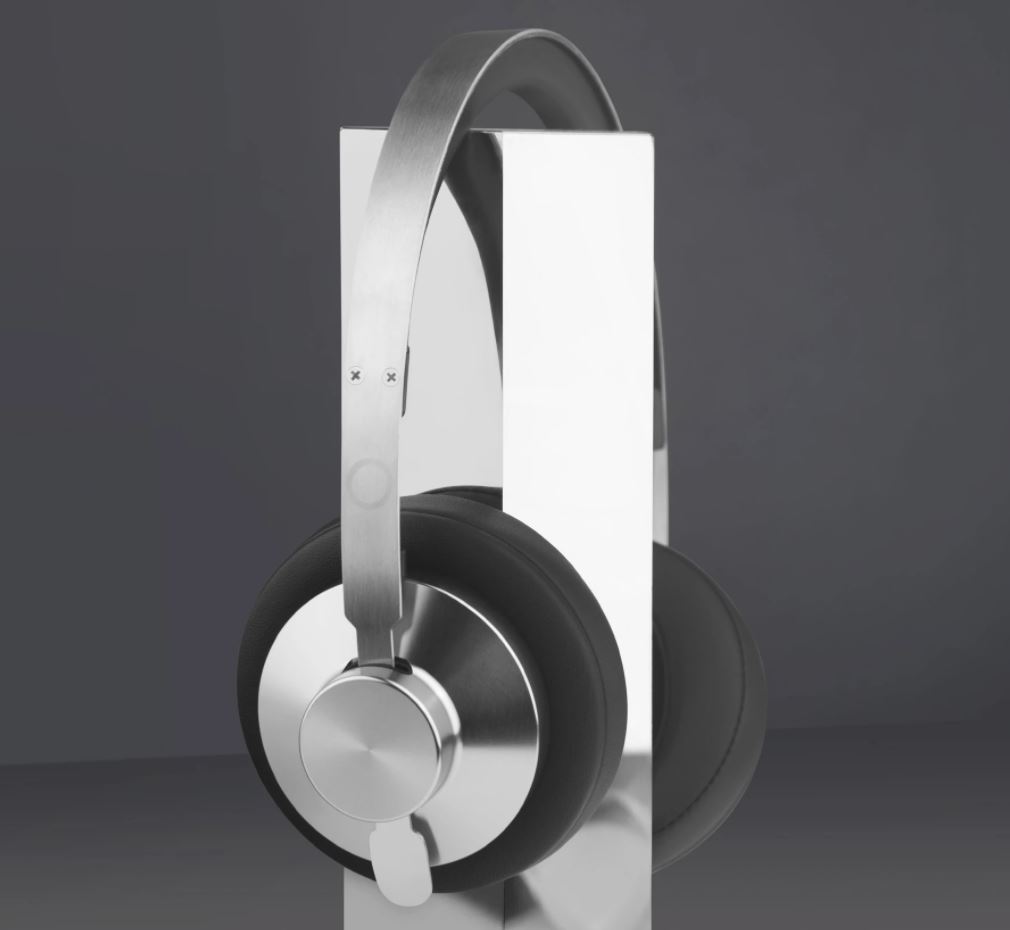 Unfortunately, a few things are holding these headphones back. To begin with, there's the battery life, which is significantly less than advertised. There's also the somewhat finicky Bluetooth connection, which is something we'd expect EOZ to have no trouble with. Finally, there are the ear cups, which don't have quite enough padding for long-term wear. These would be minor complaints on a cheap pair of headphones. But considering the price, we would have expected just a bit more.
Note: At no extra cost to you, we may earn a commission for purchases using our links. Learn more.