GameSir X2 Pro
Pros
Optimized for game streaming services.
Fits almost any Android phone.
Ergonomic design.
Instantly programmable back buttons.
Swappable buttons and thumbstick caps.
Cons
Not compatible with iPhones.
Can't be used with wired headphones.
When you think about gaming, you probably think about gaming on a device. You might be a fan of the PlayStation, or Xbox, or Nintendo Switch. Or maybe you've gone hardcore into building your own gaming PC.
And the rise of mobile gaming has brought us tons of popular smartphone games. But in the past couple of years, cloud gaming has started to become a real, practical thing.
Note: At no extra cost to you, we may earn a commission for purchases using our links. Learn more.
The problem with PCs is that gaming rigs get expensive fast. And if you want to stay up to date, you'll need to upgrade your system every couple of years. Consoles are more affordable, and stay relevant for many years.
But you also can't upgrade them. Today's next-gen consoles perform as well as all but the most powerful gaming PCs. But in five years, they'll be noticeably out of date.
Cloud gaming strikes a good balance. Like a console, it's far more affordable than a PC. All you pay is a monthly subscription. And like a PC, you'll always get great performance – provided you have a fast internet connection. Cloud services can upgrade their hardware on the fly, so you don't have to worry about your own.
The one downside of cloud gaming is that smartphones are poorly-engineered for video games. Tapping on a screen is no way to play a modern, AAA game. Instead, many people use a controller adapter. That way, you can play your games the same way you would on a traditional console.
GameSir X2 Pro
Today, we're going to review the GameSir X2 Pro. This is an official, Xbox-licensed controller for playing Game Pass games on Android phones. It's also compatible with many other popular cloud services. It's ergonomic, ships with alternate thumbstick caps, and sports a pair of programmable back buttons.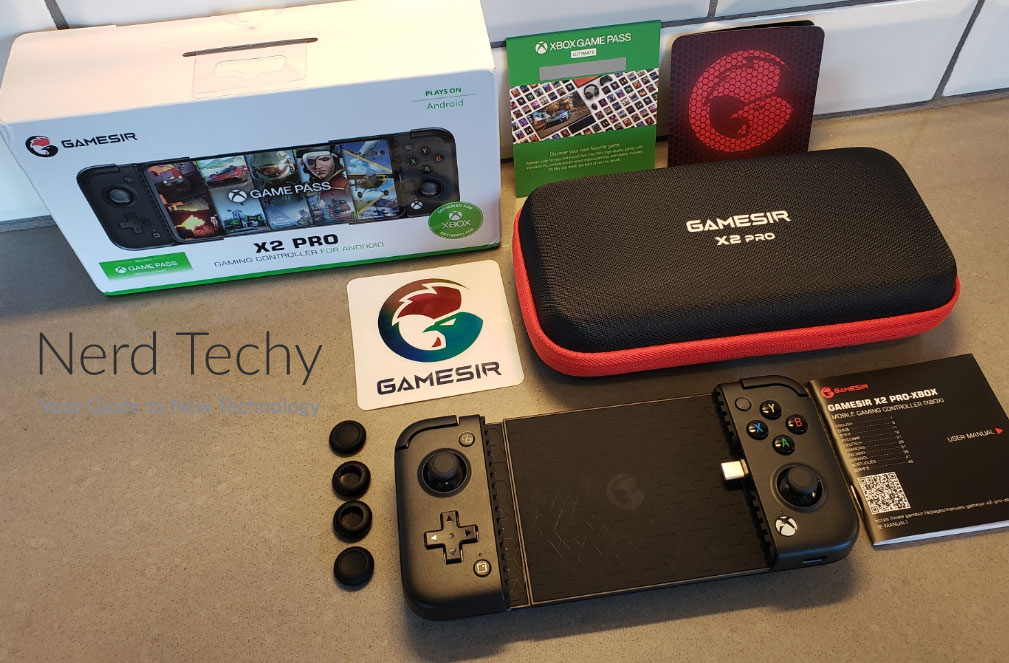 But is it the right controller for you? To find out, we'll have to dig deeper into its design and features. We'll go over the physical build, and how it's put together. We'll look at the buttons, and talk about the customization options. Additionally, we'll also discuss how you connect to your phone, along with any extra features. Let's get started!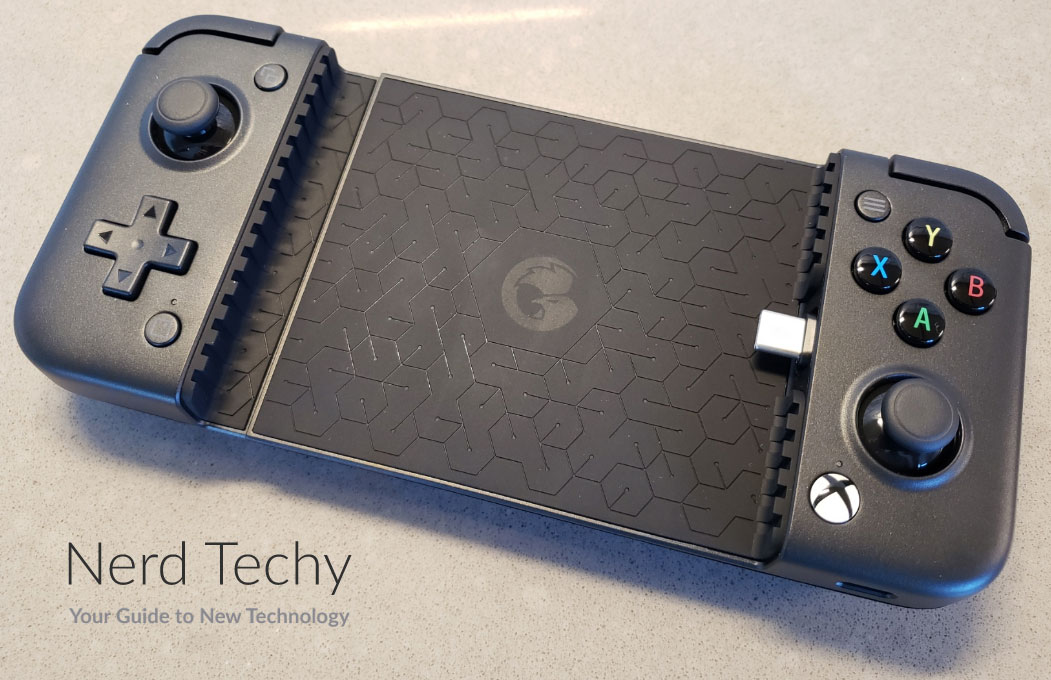 Overall Design
The GameSir X2 Pro has a roughly rectangular profile when viewed from the top. The housing is constructed from a matte plastic with contrasting glossy buttons. You can order it in black or white, and it weighs just 0.4-pound. When fully collapsed, it's 7.24 inches wide, 3.35 inches deep, and 1.46 inches thick. That's small enough to carry with you just about anywhere.
Not that transport is much of a concern. The package includes a durable carrying case, with a nylon outer shell. It's mostly black, with a fat red zipper that creates a bold contrast. Inside the case is a thick padding, which protects the controller from damage. There's a velcro strap in the bottom to keep your X2 Pro from getting scratched. In the top half of the shell is a mesh pocket, which is great for carrying earbuds, a cable or other accessories.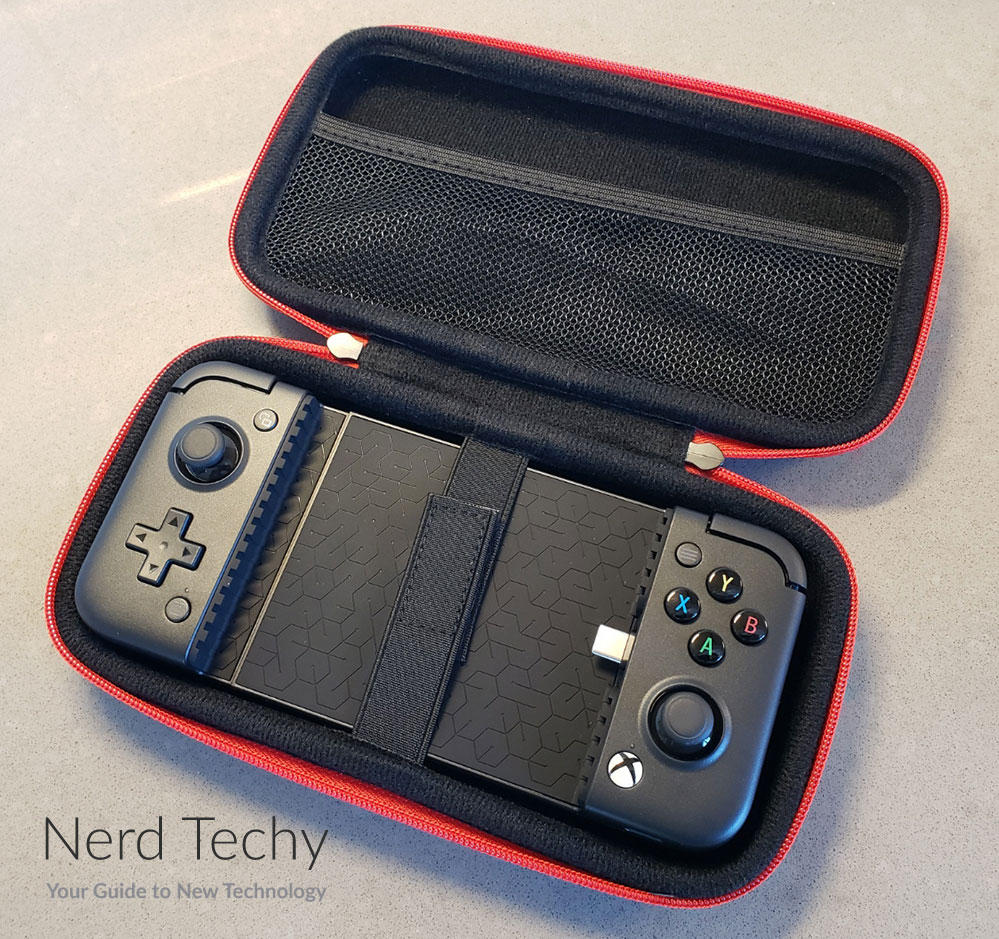 When you're ready to play, the two sides of the controller pull out to clamp over your phone. It can fit phones between 4.33 and 7.04 inches in length, enough for almost any Android phone. The back plate is rubbery, with a hexagonal groove pattern that protects your phone and case. At one end is a USB Type-C plug, positioned in the center. It has a flexible base, which makes it easy to insert your phone without damaging the plug.
The design seems very durable, and it's also easy to hold onto. The hand grips aren't excessively fat, but they're surprisingly comfortable to hold onto. Meanwhile, the bottom portion has a textured rubber surface that's very easy to grip.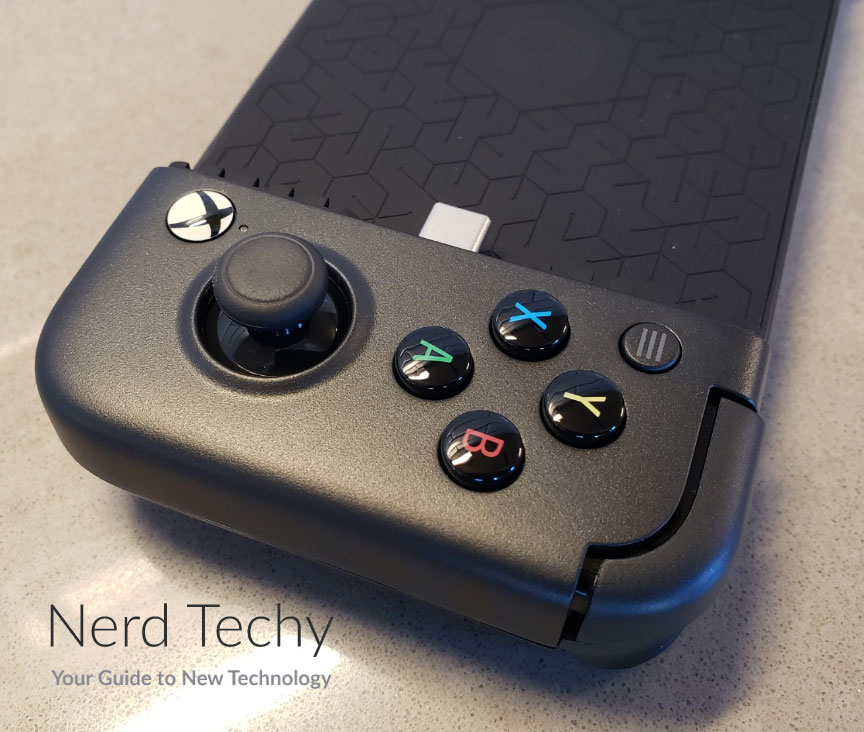 Buttons and Controls
The XYAB buttons at the top right have an Xbox-style layout. They even have the same colors as the buttons on the Xbox controller. Similarly, the thumbsticks are offset, just as you'll find the ones on the Xbox. There's a pair of triggers and bumpers at the front end, with a D-pad at the lower left. You'll also find small menu, back, and screenshot buttons.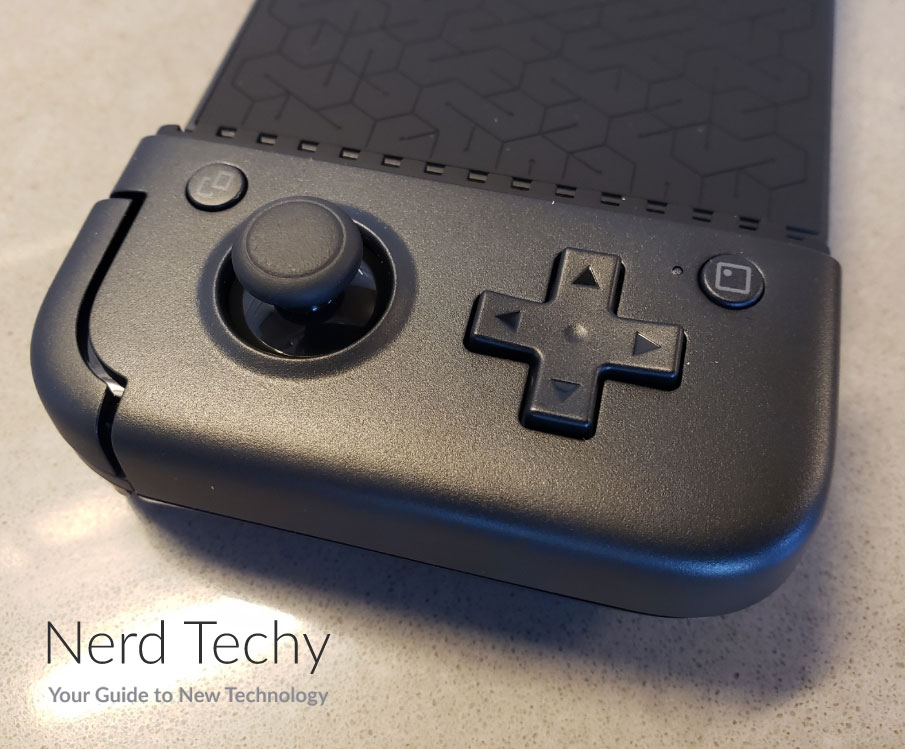 You'll have your choice of two sets of thumbstick caps. The default caps are concave, but you can swap them out for a set of convex caps. In addition, you can remove the XYAB button caps and swap them around. This makes it easy to change over to a Nintendo Switch-style layout.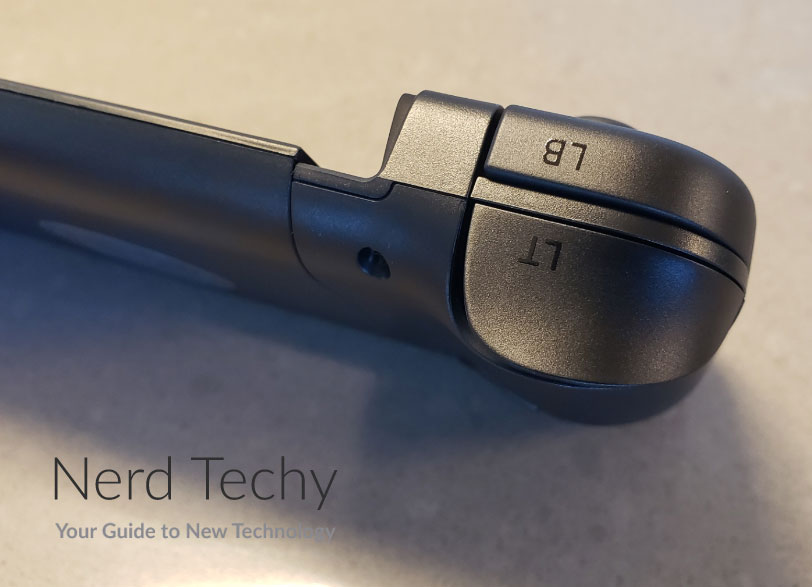 The control performance is top notch. For one thing, the joystick movement is very smooth. There's even a calibration mode for fine-tuning their performance. The bumpers are very responsive, and provide a distinct, tactile click when they're pressed down. With just 0.6mm of actuation distance, they're as easy to operate as the ones on a new Xbox controller. Meanwhile, the triggers travel very smoothly. The sensors are sensitive to 0.1mm increments, so you'll have fine control over your trigger activity.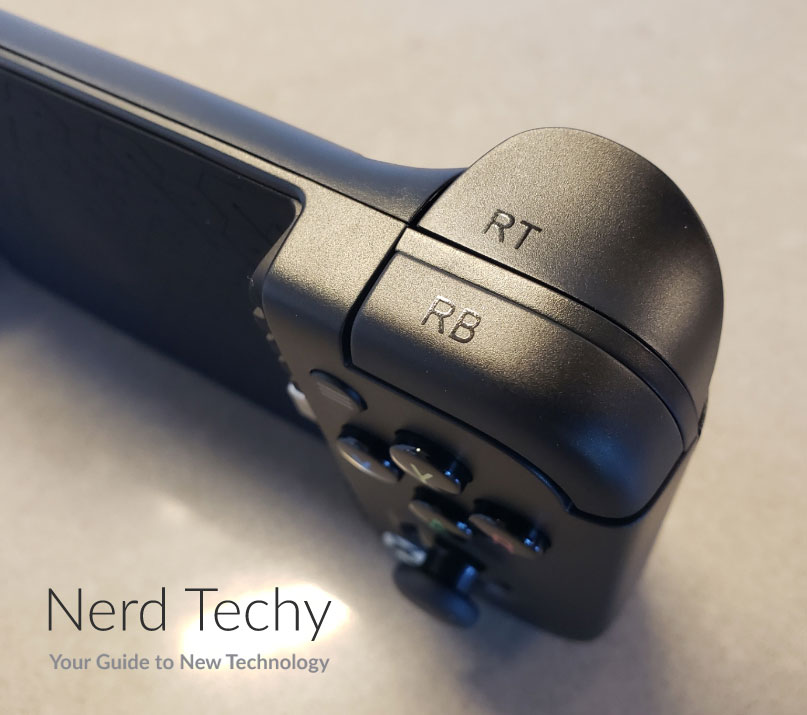 Power Supply
The X2 Pro works in wired mode only. There is no internal battery. That's one reason GameSir is able to make it so light. You'll need to power it by plugging it into your phone's charging port.
You'll also need a USB cable to plug into the Type-C power port in the back of the controller. There's none included in the kit, but that's not a big deal. You can just use the one you use for charging your smartphone.
Your phone itself won't be needing the cable, because it will be mounted inside the controller. That said, the X2 Pro supports pass-through charging. This will ensure that your phone battery remains charged while you're playing your games.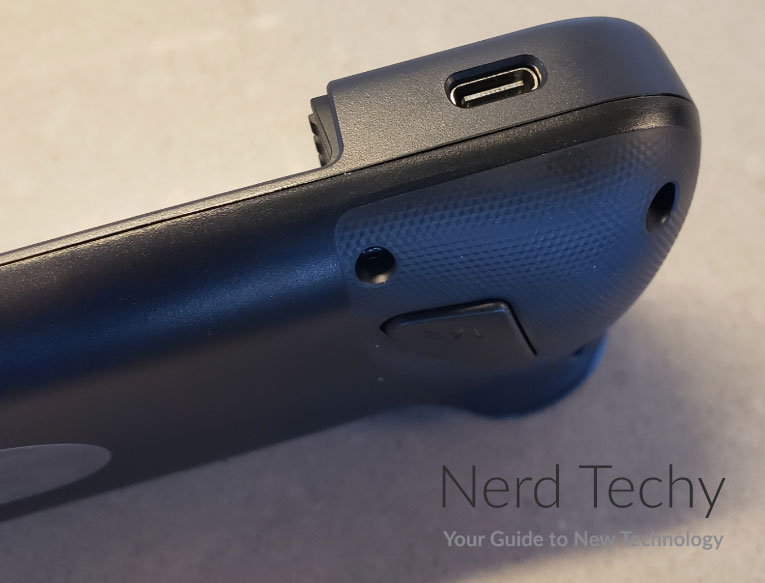 Pass-through charging works for most major smartphone brands like Samsung, as well as many small ones. That said, there are some exceptions. You should check GameSir's details to make sure it will work with your phone.
If you want something a little more robust, check out the GameSir X3. It has a similar design, but a far more advanced cooling system with a large fan. On the downside, the fan requires another separate USB power supply.
Connectivity and Compatibility
The GameSir X2 Pro is designed to work with almost any Android phone. If your phone runs Android 8.0 or newer and has a USB Type-C port, you'll be good to go. The USB Type-C connection cuts latency to almost zero, lower than even the fastest wireless connections. That's great news for gamers, provided your phone is compatible. On the downside, you won't be able to use this controller with your iPhone.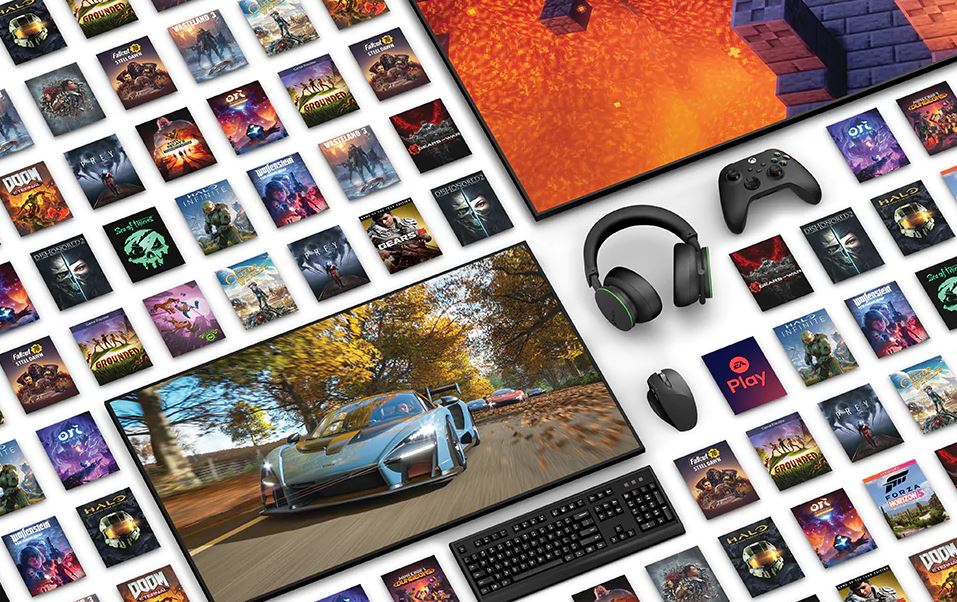 As we mentioned at the beginning, this controller is purpose-built for Xbox cloud gaming. If you're already using the Cloud Gaming Beta, you'll get compatibility right out of the box. You can play all your Game Pass Ultimate games without any issues. However, you can also play games from other cloud services. Right out of the box, you'll have support for Google Stadia, Amazon Luna, and NVIDIA GeForce Now.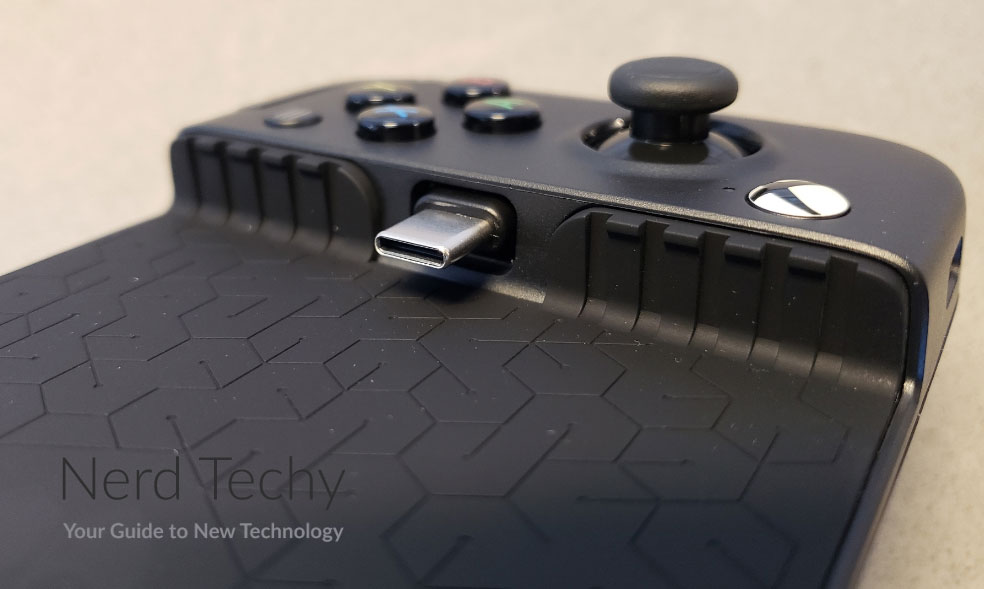 In addition to cloud gaming, the X2 Pro can also be used for remote streaming with your Xbox or PC. On the Xbox, you can take advantage of Xbox Remote Play. This will work as long as your phone and your Xbox are both connected to the internet. On PC, you can use popular services like Steam Link, Moonlight, and Rainway. So you won't just be playing new cloud games. You'll be able to play the games in your library that you already know and love.
If you like the design but want an iPhone controller, you're in luck. The GameSir X2 Bluetooth has a near-identical build, but without the USB Type-C plug. Instead, it connects to your phone via Bluetooth, so it can be used with any smartphone. On the downside, it's not optimized for cloud gaming like the X2 Pro.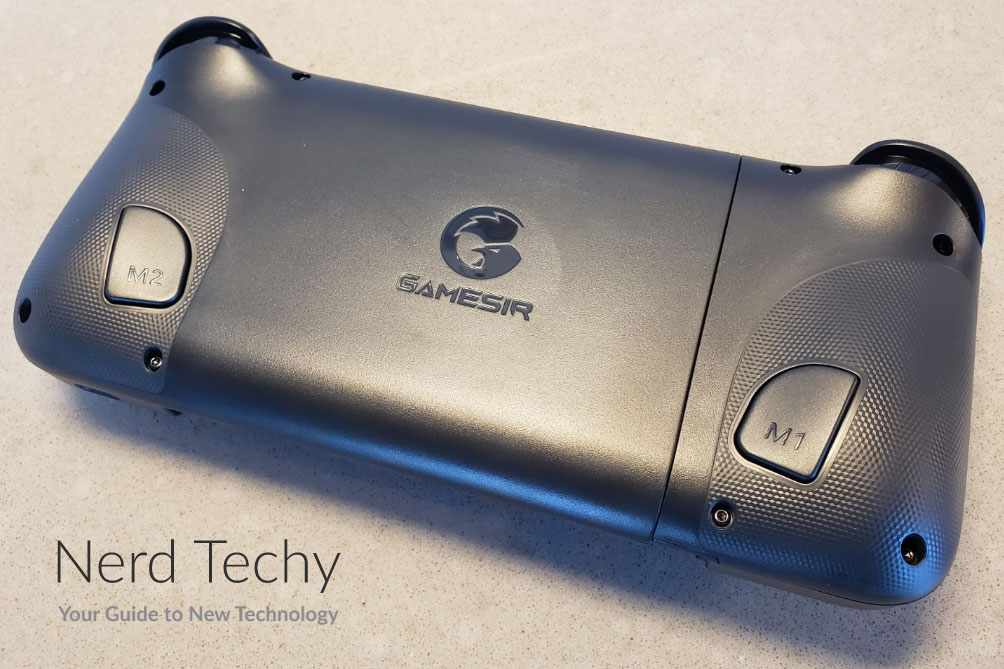 Extra Features
On the back side of the controller, near your ring fingers, you'll notice an extra pair of buttons. These buttons are programmable, so you can set them to anything you want. If you're playing Xbox games, these will probably be of minimal utility. Although they could be useful if you have dexterity issues that keep you from using a regular controller. They're mostly useful on PC, though, where they can be used to extend your controller's function.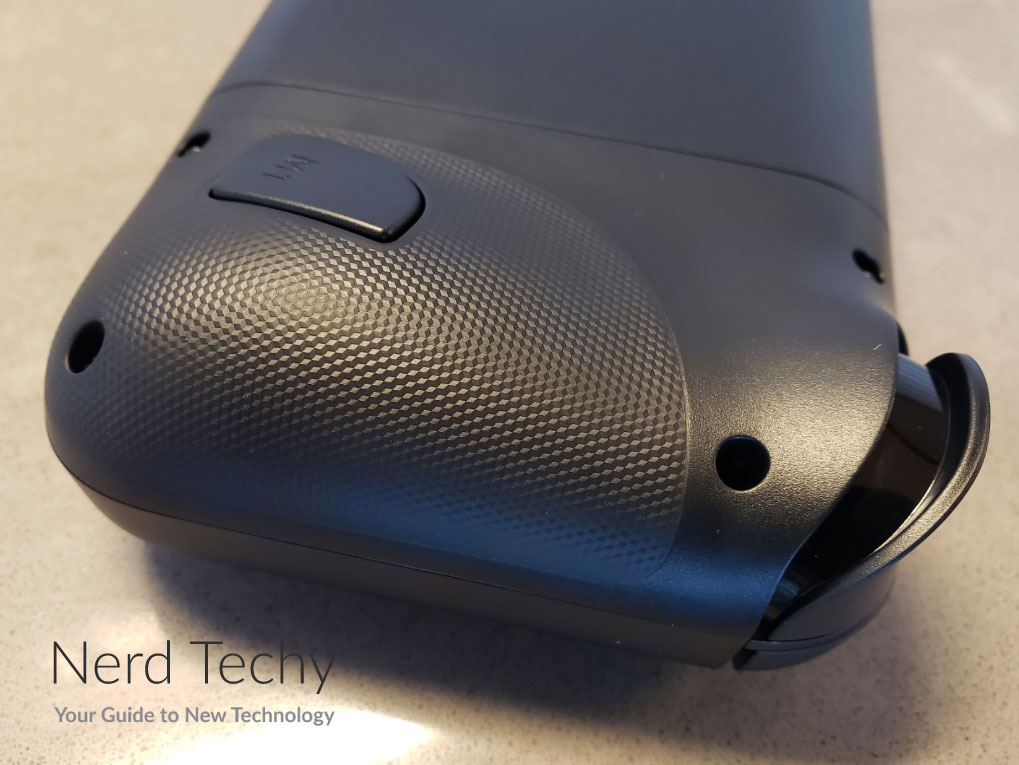 Along with everything else, you get a gift card that's redeemable for one month of Xbox Game Pass Ultimate. This is a trial membership, so you won't be able to use the card if you're a current Game Pass member. You should also be sure to cancel it before it runs out if you don't want to pay for a membership. But if you haven't tried Game Pass Ultimate yet, it's a good opportunity to test the waters.
Using the GameSir app, you can further customize your controller. You can calibrate your buttons and thumbsticks or customize the button layout. For example, maybe you're a PC player who prefers a Switch-style controller layout. Remap the XYAB buttons, and you'll be good to go.
Recently, GameSir released a new version of their app. Downloadable here, it's updated with all of the latest features. These include more categories and games, making it easier and more convenient to find games to play. In addition, it's much more user friendly with support for landscape mode. Last but not least, they've increased tutorial prompts, making it easier to use.
Speaking of a Switch-style controller, what if you want an aftermarket Nintendo Switch controller? In that case, consider the GameSir T4 Mini. It offers fewer extra features, but it's ergonomic and has a Switch-style layout. It's also compatible with Android and iOS phones, as well as PCs.
GameSir backs the X2 Pro with a 1-year manufacturer's warranty. If it fails prematurely, you'll get a refund or replacement. You can also take advantage of a 30-day return window. This gives you the chance to try out the controller and see how you like it.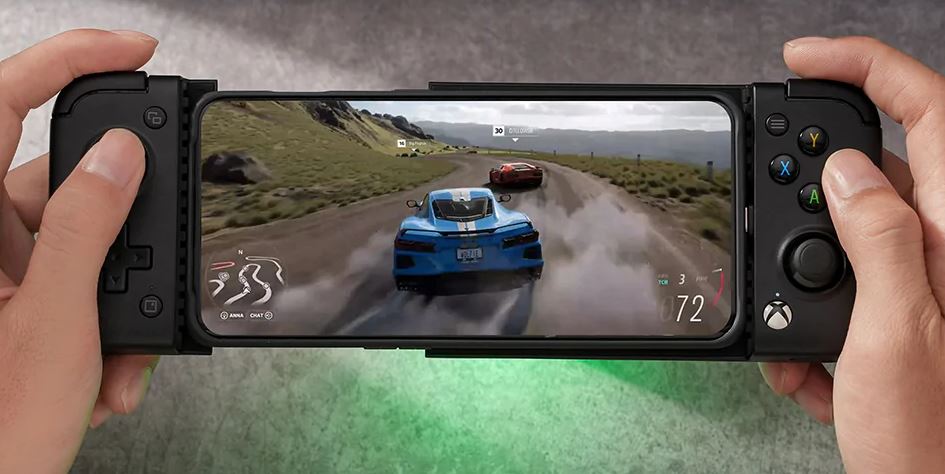 Final Verdict
The GameSir X2 Pro is a great controller for Android phones, particularly for Xbox owners. But it's also a solid choice for PC gamers or cloud gamers who want a convenient handheld controller. We particularly appreciated the customizable buttons, along with the high-quality controls.
Please consider sharing:
Note: At no extra cost to you, we may earn a commission for purchases using our links. Learn more.