Quick Analysis
Pros
2K resolution with full color night vision.
Supports battery, AC, and solar power.
Long wireless signal range.
Base station can be expanded with more cameras.
Cons
Relatively short night vision range.
Does not support DVR or NVR recording.
HeimVision is one of the more established manufacturers of security cameras. Because they've been around for a while, it may come as a surprise that they've launched an Indiegogo campaign. Why would an established company launch a product through Indiegogo? Isn't Indiegogo a site for startups? Technically, it is, but anyone can launch a product there. And many manufacturers are starting to do just that! The same is true for Kickstarter, which has seen its own share of launches from existing companies.
The reason is simple: it's free publicity! If you're the average startup, you have a limited audience. Nobody knows who you are! So before anyone even invests in your Kickstarter, you've got to spend a bunch of money on social media. Indiegogo and other similar sites have seen a number of successes. But if you just list a new gadget from an unknown source, the odds are you won't meet your goal.
On the other hand, existing manufacturers already have a following. They can advertise their Indiegogo or Kickstarter campaign on their own social media. They can even put out a press release to generate some buzz among superfans. Then, when the campaign launches, it's an immediate success. In turn, the success causes it to rocket to the front page of Indiegogo, generating more purchases. That's what happened with the camera we're reviewing today.
We're about to look at the HeimVision Assure B1: 2K Ultra HD Camera. It reached its Indiegogo goal within 10 hours, and has since raised over 5,000 percent. More to the point, it's just starting to ship. So, has it lived up to HeimVision's advertising, and their tradition of quality? To find out, we had to take a look under the hood and see how it performs. Let's dig in!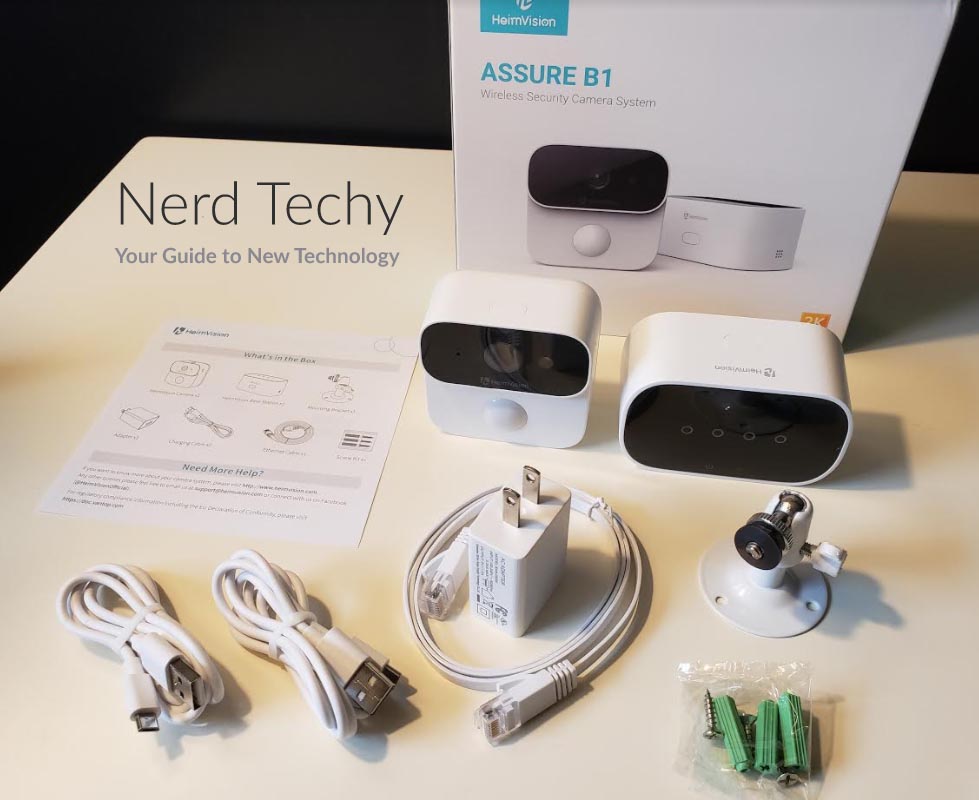 Design & Construction
The HeimVision Assure B1: 2K Ultra HD Camera is a two-part kit with a camera and a base station. The camera operates remotely, and is easy to reposition. The base station, meanwhile, houses the SSD card, and connects to the internet. Why not roll all of these functions into the camera and simplify things? The answer is that the kit can be expanded, with up to four cameras. In this configuration, instead of dealing with each camera individually, you simply interface via the base station. You're only managing one device, rather than juggling four of them.
Individual cameras are available separately. In addition, at least for the next few days, there are still some Indiegogo special offers available. You can get packages with two, three, or four cameras at a steep discount. Of course, you might want to connect even more cameras to a single base station. In that case, consider the HeimVision HM241. It comes with a DVR base that can be expanded to a whopping eight security cameras. That said, the cameras don't support any audio, which might be a drawback for some people.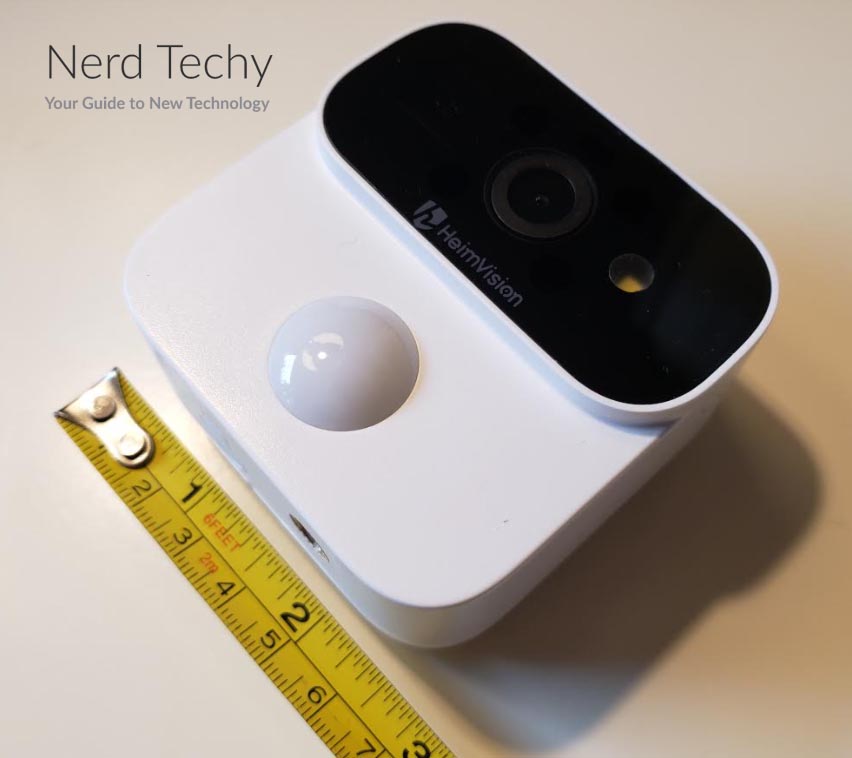 The base is oblong in shape, and is surprisingly small, about the surface area of a deck of cards and a couple of inches thick. This means it can be placed just about anywhere, since it takes up practically no space. You don't have to worry about it occupying half your desk or anything like that. It has white ABS plastic sides, which are attractive and easy to keep clean. On the right side, you'll notice a USB Type-C port. This is the power supply, and an adapter is included in the package. On the front, you'll see an Ethernet port for connecting to the web, along with a Micro SD card slot.
The top of the base is black, and sports a pair of small, soft touch buttons towards the front. These activate the power and the WiFi connection respectively. Behind the buttons, you'll see a row of four lights. These indicate when cameras are connected, so you can see if there are any issues.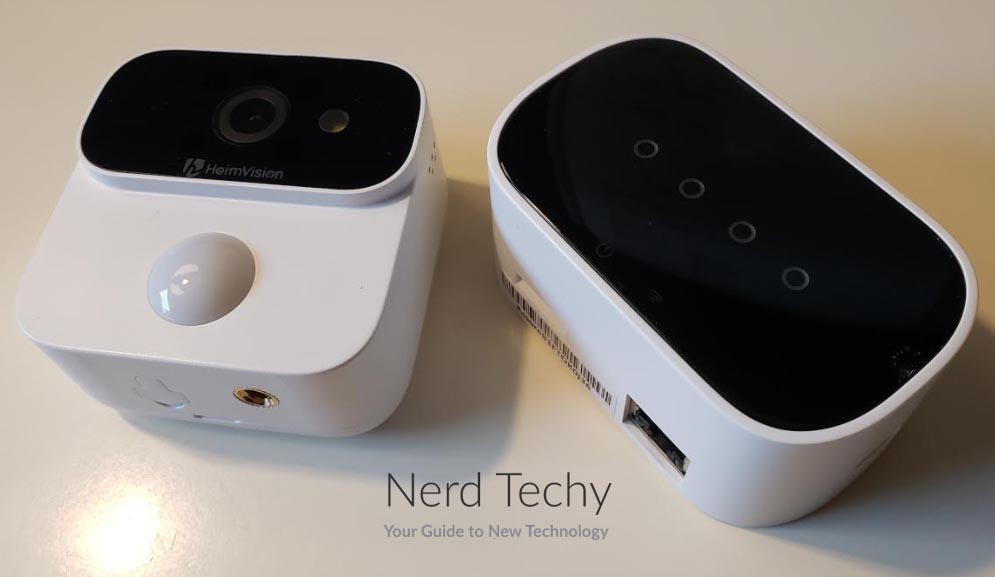 The camera has a similar white ABS housing to the base. It has a rectangular design, and a vertical profile similar to an old-school Polaroid camera. The lens housing is a black bar that protrudes near the top. Inside, you'll see not only the lens, but the infrared light and a blue power indicator. This is not designed to be a discreet camera. It's meant to be seen, and hopefully act as a deterrent to any would-be thieves. Far better to avoid a burglary in the first place than need your video footage for a police report. Underneath the lens housing, there's a round, white motion detector.
Placement is a non-issue. The B1 is IP65-rated for weather-resistance. It can't withstand full submersion. However, it can stand up to driving rain, as well as being impervious to dust. The camera is covered by a 12-month warranty, so you're protected from any premature failure. Moreover, it can be mounted either on a bracket or a tripod. For most purposes, you'll want to use the included mounting bracket and screws. That said, the base has a threaded hole that can be attached to a tripod. You can also simply set it on a shelf or a table. It will stand up just fine on its own. That said, without any base, you'll only be able to point it horizontally.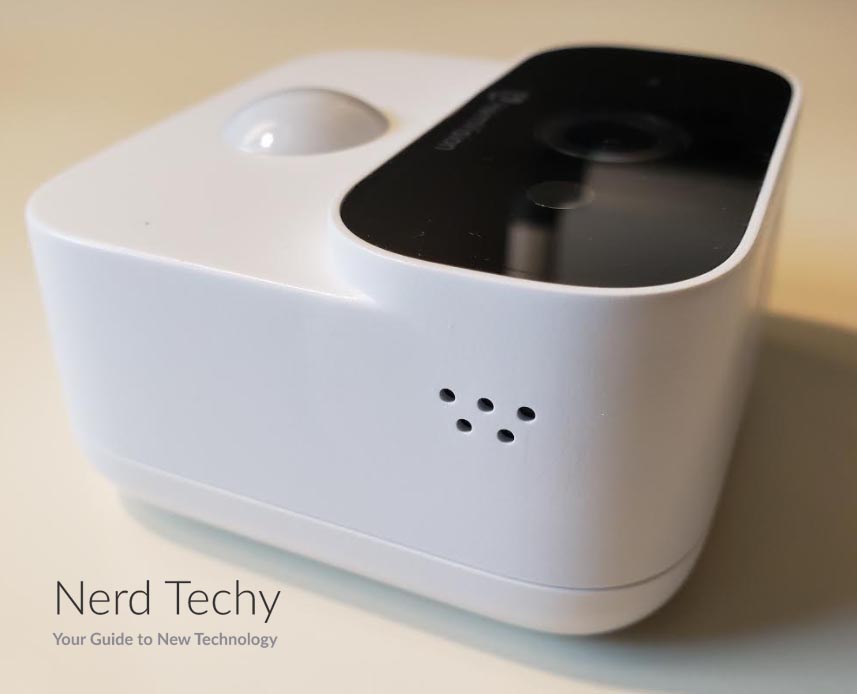 Along the same lines, there are three different ways to power the camera. It can be supplied by a simple USB Type-C power supply, which is included. However, it can also be charged and used as a battery-operated unit. The exact performance will vary depending on how often the camera is triggered. It will last for 12 months in standby mode, though. In addition, you can use the B1 with any camera with any solar panel with a 5-volt, 2-amp output. That way, you'll never run out of energy.
If you're specifically looking for a solar camera, the HeimVision HMD2 is an excellent choice. It's a package deal with a solar panel, so you're ready to go from day one. That said, the video quality isn't as sharp as the B1's, and there's no infrared night vision.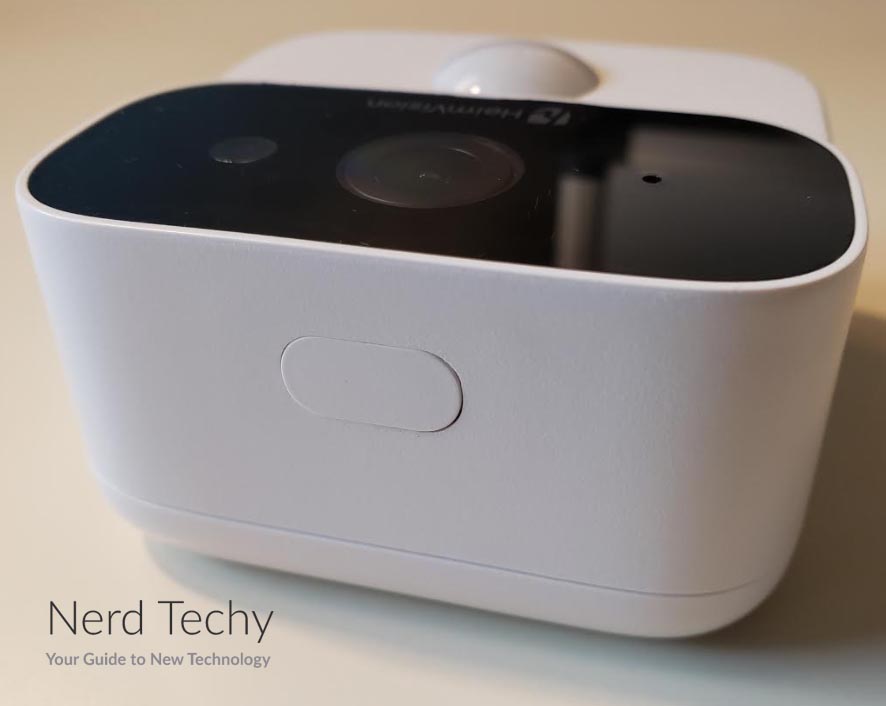 Image & Video Quality
The B1 is a 2K camera, with a resolution of 1440p. This is right in the sweet spot, more affordable than 4K, but significantly sharper than 1080p. The 130-degree field of view is also right in the sweet spot. It's well over 90 degrees, so it's able to record a lot more than just corners. That said, a lot of ultra wide-angle lenses distort the image. They can also be unnecessary, since you don't usually need to cover a full 180 degrees.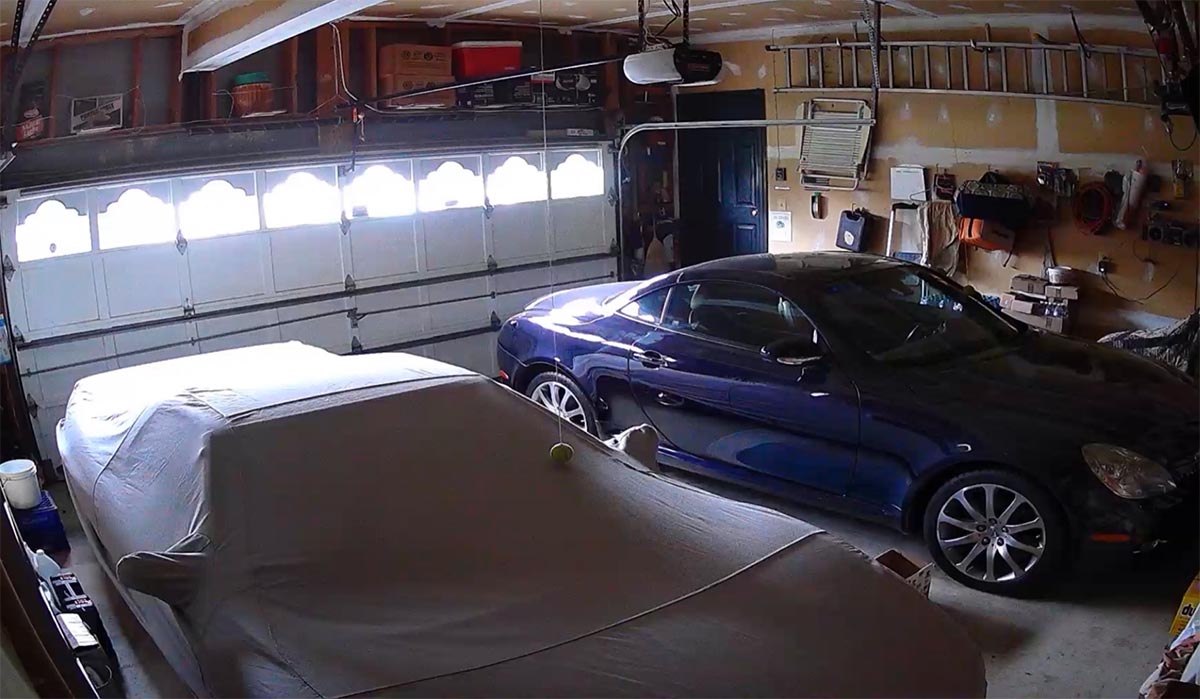 The night vision works with a spotlight, and displays in full color. The detection distance is about 18 feet, which is ideal for front porches and side entries alike. It's long enough to detect anyone approaching, but not so long that you'll get a lot of false alerts. The quality of the image is quite good, significantly sharper than most other night vision systems. You can make out plenty of details, more than enough to make out faces and identify an individual.
All of this is enhanced by the motion detection system, which is designed to trigger for humans only. The AI will identify a human shape, and will trigger the camera to record. There's also an alarm that can sound when a person is detected. We say "can," because the option is off by default, and is purely optional. The alarm is very loud, so you probably don't want to use it on your house. But if you have a security camera on a business in a commercial district, the alarm is a good option.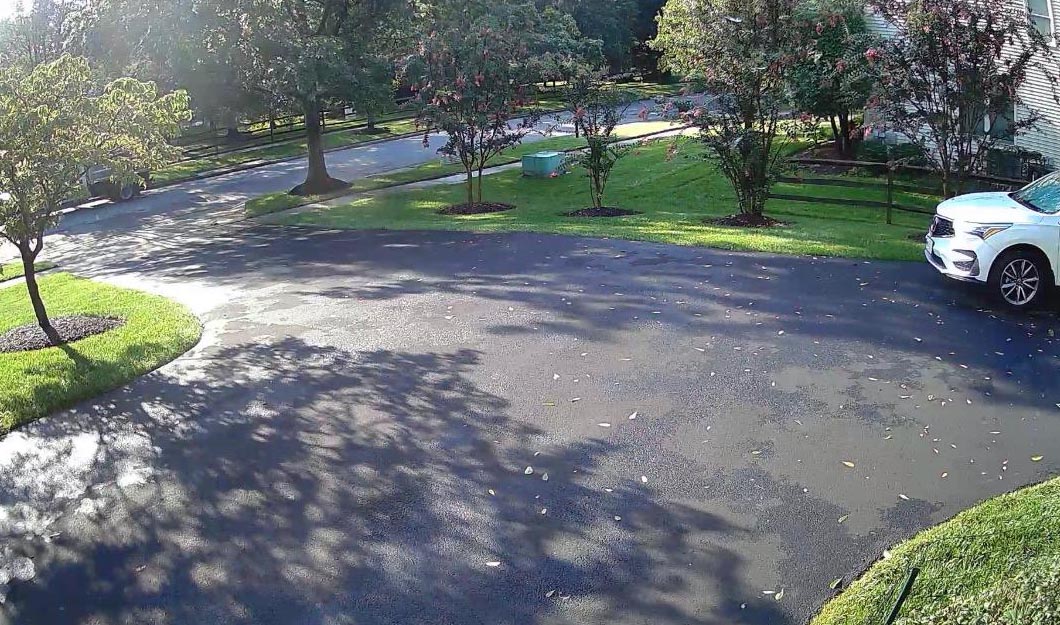 There's also two-way audio. Using the app, you can communicate with someone outside directly from your phone. This is useful if you have an unexpected visitor and you're not at home. You can simply tell them what's going on. The same is true for deliveries. You can send a delivery driver around to the side entrance even if you're not at home.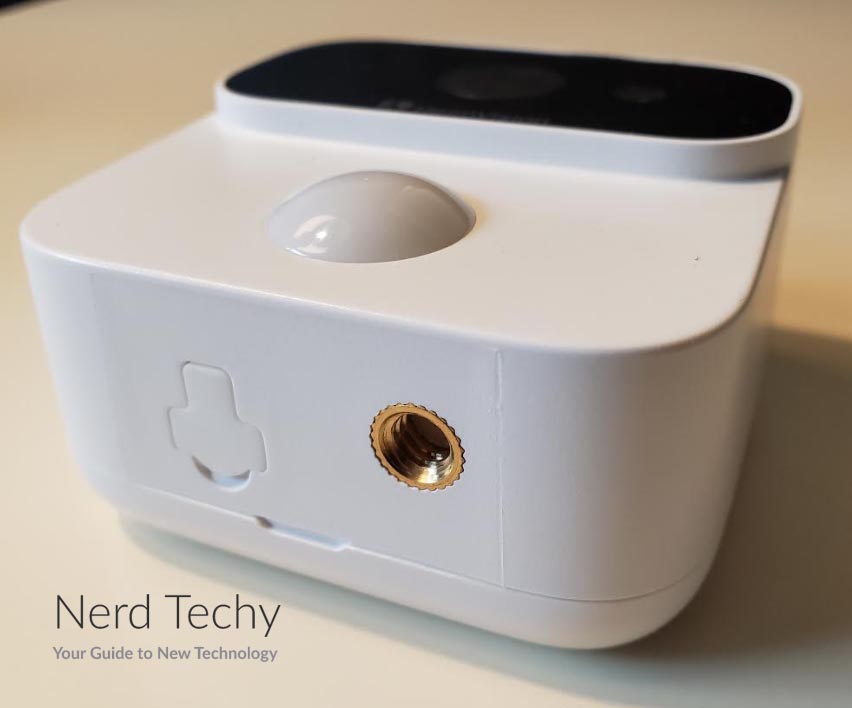 Storage & Connectivity
There are two ways of storing your videos from the B1. The first is to use a Micro SD card in the base station. It will accept up to a 128GB card, which is enough for days of video recording. That said, keep in mind that a single card is shared by all cameras. If you've connected four cameras to the base station, they'll all be using it. If you need to keep several days of records from more than one camera, you may want a better option. In that case, you can sign up for HeimVision's cloud storage plan. There's a monthly fee, but it's affordable, and you get all the storage you could ever need.
Another alternative is to use a camera with a DVR base. For example, check out the HeimVision Assure K26. It's a four-camera kit, complete with a recording base station. That said, the cameras are only 1080p, and you need to install your own hard drive.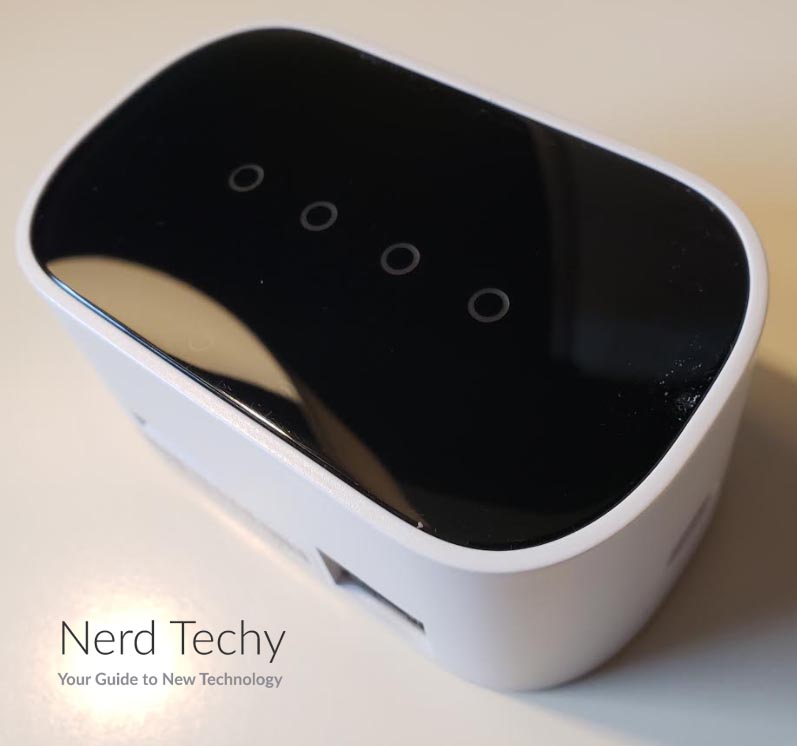 The B1 base station connects directly to your router via Ethernet. It then serves as a WiFi hotspot that the cameras can connect to. The 2.4GHz WiFi signal has an advertised range of 300 feet. This is optimistic, and assumes zero interference. Even so, you can cover the average residential lot without trouble. Setup is similarly easy. You'll need to install the Helmsmart app, though. Thankfully, the app is free on iOS and Android. It's also easy to find. Just scan the QR code in the owner's manual.
Final Verdict
The HeimVision Assure B1: 2K Ultra HD Camera is the complete package. It has very good video quality, both by day and by night. It's easy to install, and can be installed in multiple ways. It can even accept solar power in addition to batteries and AC power. And with the ability to connect three additional cameras, you'll be able to easily meet all your needs.