ILIFE Shinebot W450
Pros
Highly effective.
Multiple convenient cleaning modes.
Large water tank capacity.
Can create no-go zones in the app.
Very easy to operate.
Cons
Not suitable for cleaning carpets.
Large size – won't fit under most furniture.
When you think over the latest technological gadgets, it's easy to focus excessively on big, exciting releases. Whenever there's a new iPhone or Samsung Galaxy, every tech writer on the planet writes an article. The same is true for other major releases like new game consoles and computer processors. But sometimes, the products that impact our daily lives aren't the ones everyone gets excited about. Sometimes, they're practical tools that help you get everyday tasks done more quickly and easily. A robotic floor cleaner is an excellent example of this kind of time-saving technology.
If you haven't looked at robotic cleaners in the past, you might be thinking of a simple robot vac. And yes, there are plenty of good robotic vacuums on the market. They've certainly come a long way since the days of the first iRobot Roomba. Instead of wandering randomly around the house, modern robot vacs build a map and work efficiently. And with improvements in battery technology, they're able to be more powerful, and support more features. One popular feature nowadays is a built-in mopping function. So it was only a matter of time before someone built a dedicated robotic mopping machine.
Today, we'll be reviewing the ILIFE Shinebot W450. This machine is a lot similar to a traditional robot vacuum, but it's not designed for cleaning carpets. It's designed specifically for mopping hardwoods, tiles, and other solid floors. So instead of thinking about this as just another robot vacuum, think about it as an entirely different tool. But what exactly is it capable of, and how does it work? To find out, we needed to take a closer look at all the W450's features, benefits, and even drawbacks. We'll talk about the physical design, and how the machine is constructed. Then, we'll talk about the cleaning performance, and how the mopping function works. We'll also look at the app, and the various control options. Let's dig a little deeper, and see what we uncover!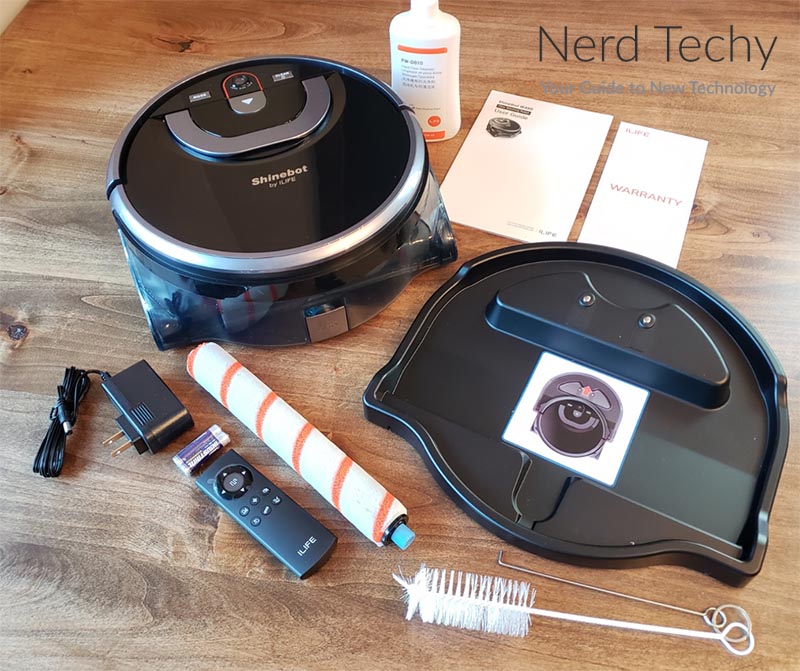 Overall Design
The ILIFE Shinebot W450 is a big, beefy floor cleaner. It's roughly circular in shape, with a width of 11.5 inches and a length of 11.1. It's also fairly thick, with a height of 4.65 inches. This is essential, as we'll see, since it allows plenty of room for the large internal water tanks. On the downside, it's too thick to fit under most furniture. This won't often be a problem, unless you want to mop under your sofa. But it's still something to be aware of, if you were expecting something slim and slender.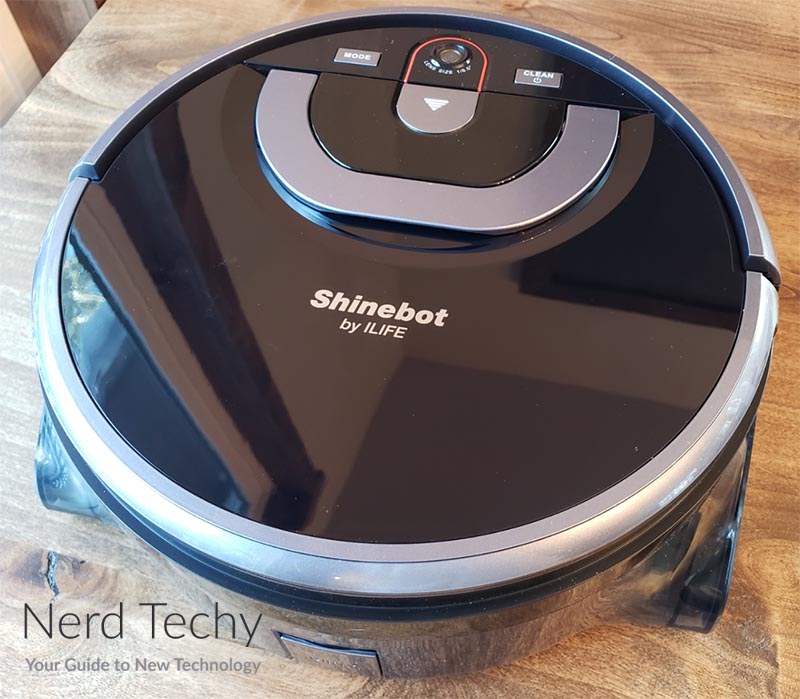 The plastic housing is mostly black in color, with an easy-to-clean satin finish. There are grey bands across the front, which serve as small bumpers. These shouldn't strictly be necessary, but they do allow the cleaner to get right up to your walls. The top handle is also banded with grey, with a grey handle set into the center. The handle folds down during normal operation, but flips up easily for carrying the unit. Just in front of the handle, you'll see the control buttons. The power button is self-explanatory; it begins a cleaning cycle. The mode button switches between the cleaning modes, which we'll discuss shortly.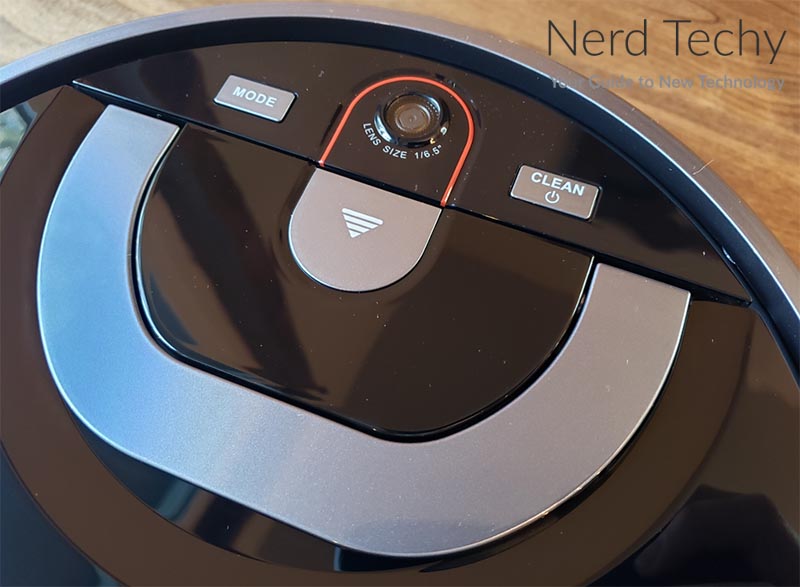 There's also an arrow button that's used for opening the housing. This is necessary to change out the clean and dirty water tanks. When the tanks are removed, you can also access the roller brush, for cleaning and maintenance. The dirty water tank occupies the entire rear half of the housing, and has transparent sides. This way, you can see the water level, and you'll know when it's time to empty the tank. The clean water tank is concealed, but the W450 will automatically shut down when it runs out.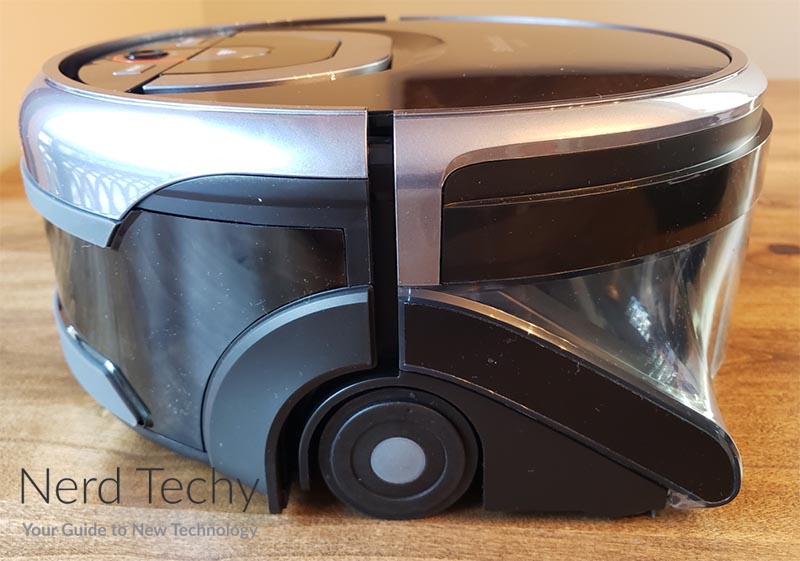 On the bottom side of the housing, you'll find the roller brush, as well as the drive wheels. Unlike a robot vacuum, the brush is located at the back, not the front. This is because it's a mop, and not a vacuum. The rear-mounted design allows the brush and suction to bring up all the water and scrub your floor. There's even a little squeegee behind the roller to collect any residual water.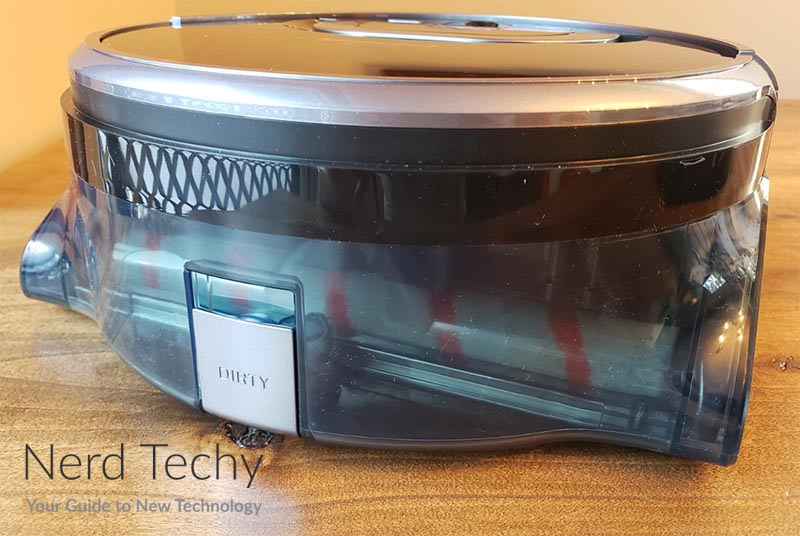 The wheels on the sides are big and chunky, but they don't stick down as far as you might expect. This hampers the machine's ability to cross tall transitions, but that's less of an issue with a mop than a vacuum. The small wheel at the front is mounted in its own motorized mini housing, and it swivels to steer the machine.
Just like a robot vacuum, the Shinebot W450 has a docking/charging station. This is a big plastic base that the entire cleaner will sit on top of. The base plugs into your wall, and charges the cleaner whenever it's installed. The design is a bit different than many docking stations, though. Instead of the Shinebot driving itself into place, you have to pick it up and set it on the charger. This is a bit more involved, but then again, you'll want to empty your dirty water anyway.
If you want to take a more hands-off approach to your cleaning, check out the Dreametech W10. It's a powerful cleaner that incorporates both vacuuming and mopping functions. It also has a self-emptying base, so you don't have to mess with it as often. That said, it's fairly pricey.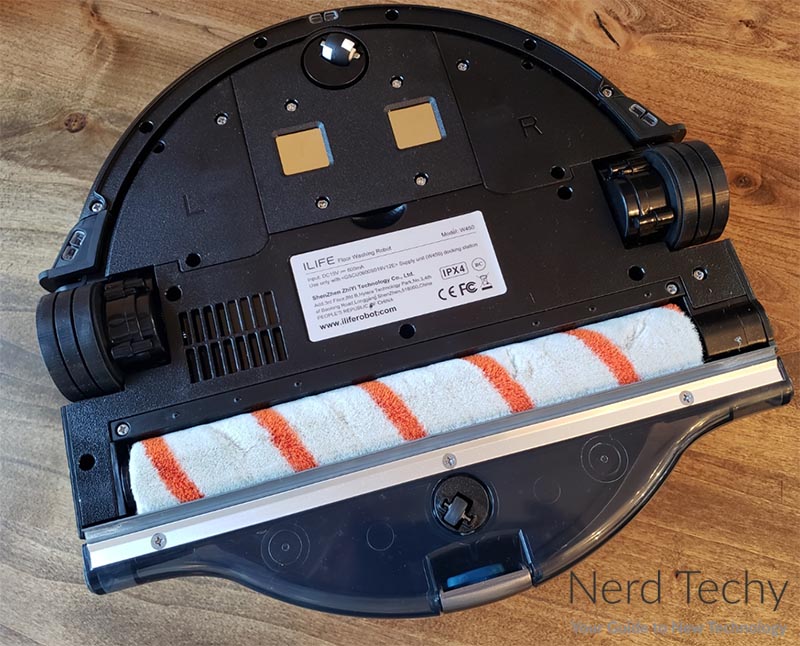 The package includes some extras to help you get started. To begin with, there's a remote control, which comes with two AAA batteries. This is great for running a basic cleaning cycle, but in practice, you'll find that the app is more powerful. You also get a cleaning tool for your roller brush, and a bottle of Shinebot cleaning solution. All of this is covered by a 12-month manufacturer's warranty, which protects you from any factory defects.
Cleaning Performance
The Shinebot's clean water tank has a capacity of 850ml. That's more than twice the capacity of your average robotic mop. This is complimented by an even larger, 900ml dirty water tank. Because the dirty water tank is larger, you can even clean up wet messes. The battery itself will last for around 60 minutes, which is about as long as it takes to use your water. That said, it's tough to provide an estimate of square footage. There are multiple cleaning modes with varying degrees of thoroughness. Suffice it to say that you can clean even a very large room, with a very messy floor.
There are three primary cleaning modes to choose from: spot, area, and path. With spot cleaning, you set the Shinebot down, and it cleans a small patch of your floor. With area cleaning, you can use the app to define a specific room or area to mop. With path cleaning, the machine will follow in a direct path from one point to another. This is useful if a child or pet just tracked mud through your kitchen. In addition, you can specify how many times the Shinebot will pass over and do a wet cleaning. You can also specify how many drying passes you want to do. This way, you can clean even the worst messes, or just do a light cleaning for everyday dirt.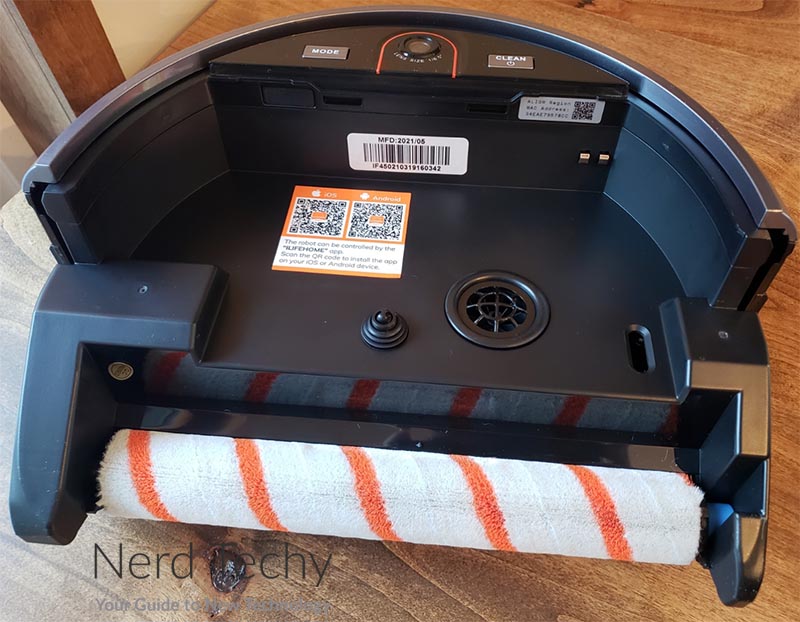 Keep in mind that this floor cleaner is designed for solid floors only. If you try to use it on your carpet, it's just going to make a mess, and you're not going to be happy. You also want to be careful about heavily textured floors, such as tiles with huge gaps. If there's an obstacle higher than 3mm, you'll have trouble traversing it. That said, hardwoods, laminates, and most other solid floors are fair game.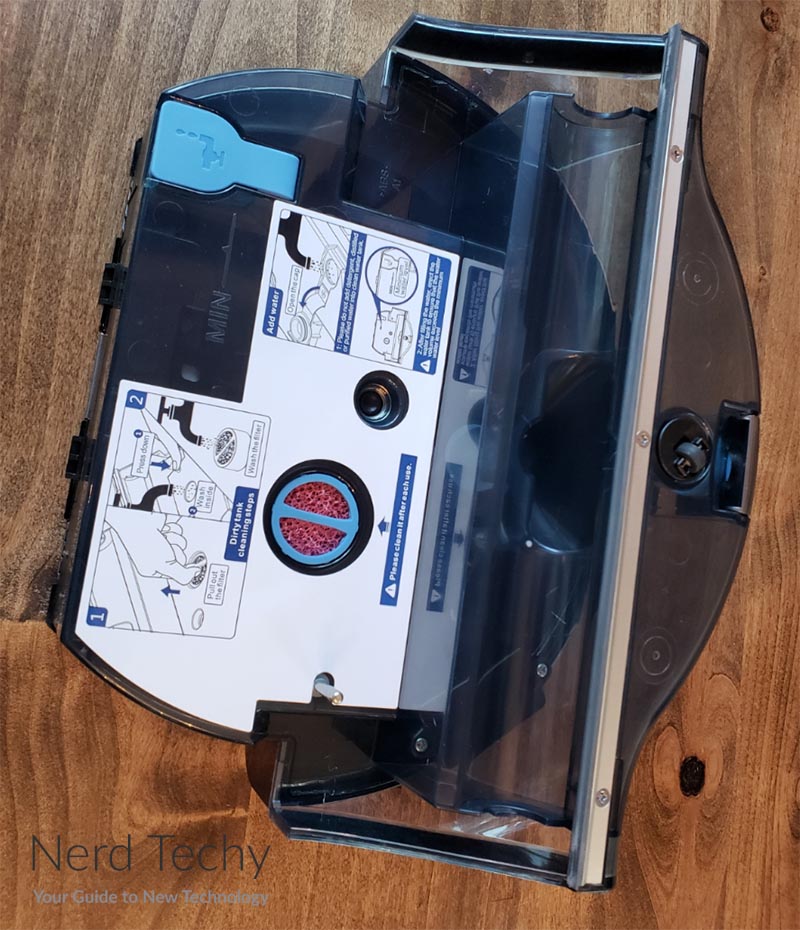 If you want a hard floor cleaner with a little more versatility, consider the Lefant F1. It's a vacuum, not a mop, but it doesn't have a roller brush. This makes it highly efficient on solid floors, and the brushless design completely prevents tangles. Then again, it's not much better than the Shinebot for carpet cleaning.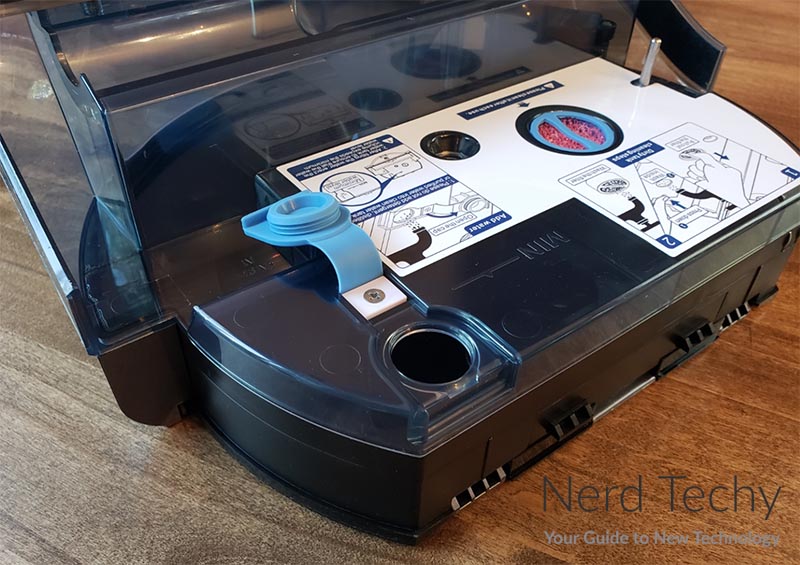 Setup & Everyday Use
When you operate the Shinebot W450, it utilizes the top-mounted fisheye scanner to map out your house. This allows it to clean more efficiently, and cover your entire floor without over-cleaning one area. In theory, you can just set it up and run a cleaning cycle. But in practice, you'll want to install the ILIFEHOME smartphone companion app. Within the app, you'll have access to more advanced features, like being able to adjust the water output. You can also pair the Shinebot with voice assistants like Alexa and Google Voice. Just keep in mind that you'll need a 2.4GHz or dual-band router. The WiFi connection won't work on the 5GHz band.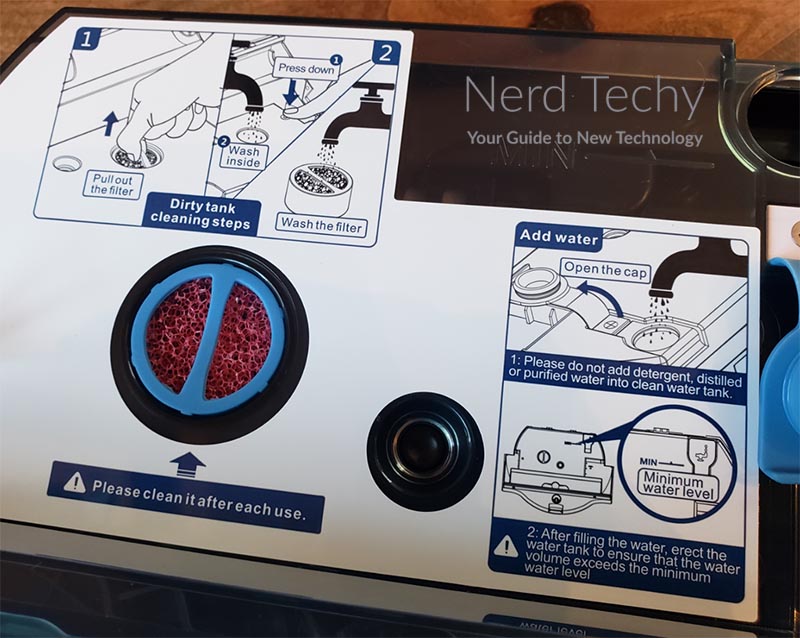 In most cases, the built-in bump sensor will cause the Shinebot to go around carpets and area rugs. If there's any significant difference in height, it will automatically turn around and avoid the area. That said, you might run into trouble if you have very thin rugs without a big transition. In that case, you can use the included magnetic strip. Cut it up and put it around your rug, and it will create a virtual wall. Or, you could just use the smartphone app to set a cleaning area that doesn't include the rug.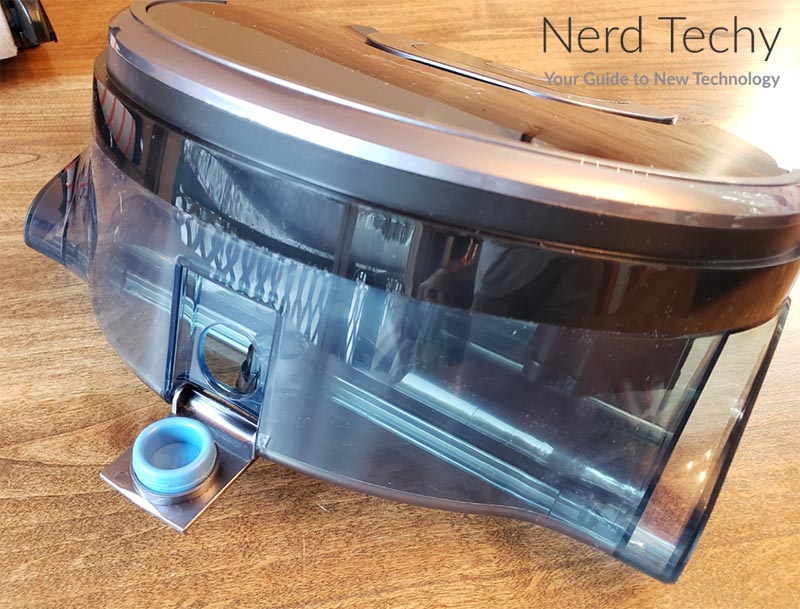 But what if you want a single cleaning machine that does it all? In that case, it's tough to do better than the 360 Robot Vacuum Cleaner S8. This is a combination vacuum and mop that cleans both carpets and floors. That said, it's a smaller machine, with a relatively limited coverage area before you have to refill.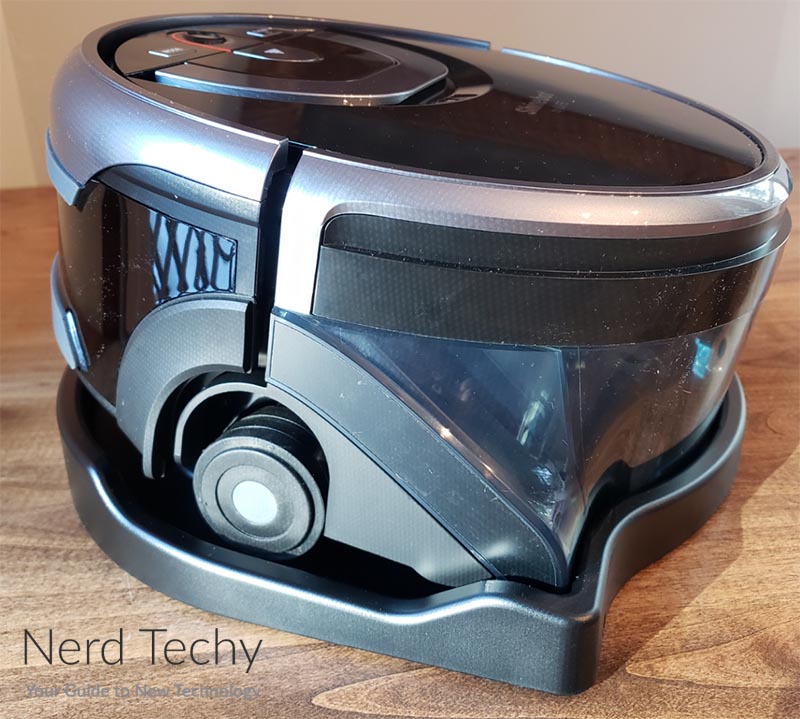 Final Verdict
The ILIFE Shinebot W450 is a great choice if you need a dedicated floor mopping machine. It doesn't vacuum, but it does a great job of cleaning grime from solid floors. It also has ultra-large water tanks, so you don't have to refill and empty them constantly. If you need an automated mop, you're going to be pleased.