If you're looking for a good pair of Bluetooth earbuds, it's not always easy to make a good decision. This is because there are so many of them on the market. That wasn't always the case. A few years ago, you couldn't find many Bluetooth earbuds, and there was a reason for that. They weren't very good. The problem was that early Bluetooth protocols didn't allow for high bitrate audio. In addition, there wasn't any support for stereo, so you were limited to a tinny, mono signal. All of this changed when True Wireless Stereo (TWS) hit the scene. TWS allowed for full-quality audio, and an actual stereo signal.
Unfortunately, this means that there's now a wide variety of Bluetooth earbuds on the market, and not all are good. So how do you decide which ones are worth your hard-earned cash? One way is to read a review, like this one. Today, we'll be talking about the iTeknic BH006 Bluetooth Earbuds. iTeknic is an established manufacturer in this space, with several offerings already on the market. But how do the BH006 Bluetooth Earbuds stack up? We're about to find out. We'll look at the battery life, the sound quality, the ergonomics, and even the case. Let's take a closer look, and see what these earbuds have to offer!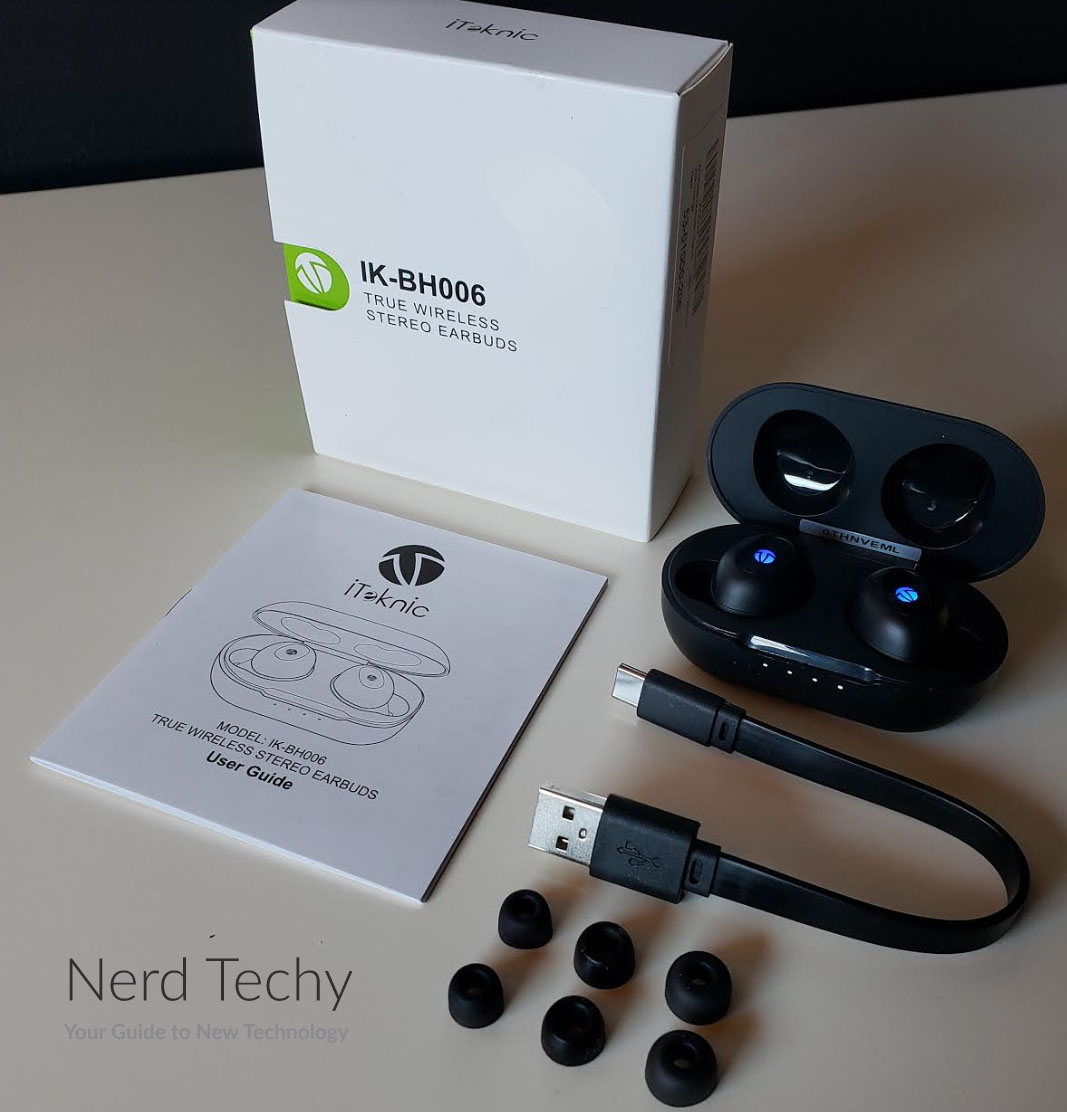 Design & Construction
The iTeknic BH006 earbuds (Coupon Code "8M8R9UYV" for 30% Off) have a compact, low-visibility profile, so they won't attract attention while you're wearing them. They fit neatly in your ear, with a teardrop-shaped design that provides a good fit for most ears. They're constructed from a glossy black ABS plastic, with small ear tips that are designed to seat deep in your ear canal. There are 3 additional silicone ear tip sets in the kit, which allows for an optimal fit for just about anybody. In addition, they also include a pair of memory foam tips. These tips don't provide the same noise blocking benefits as silicone. However, they can fit an even wider variety of ears. In other words, no matter who you are, you can expect a secure fit without any discomfort.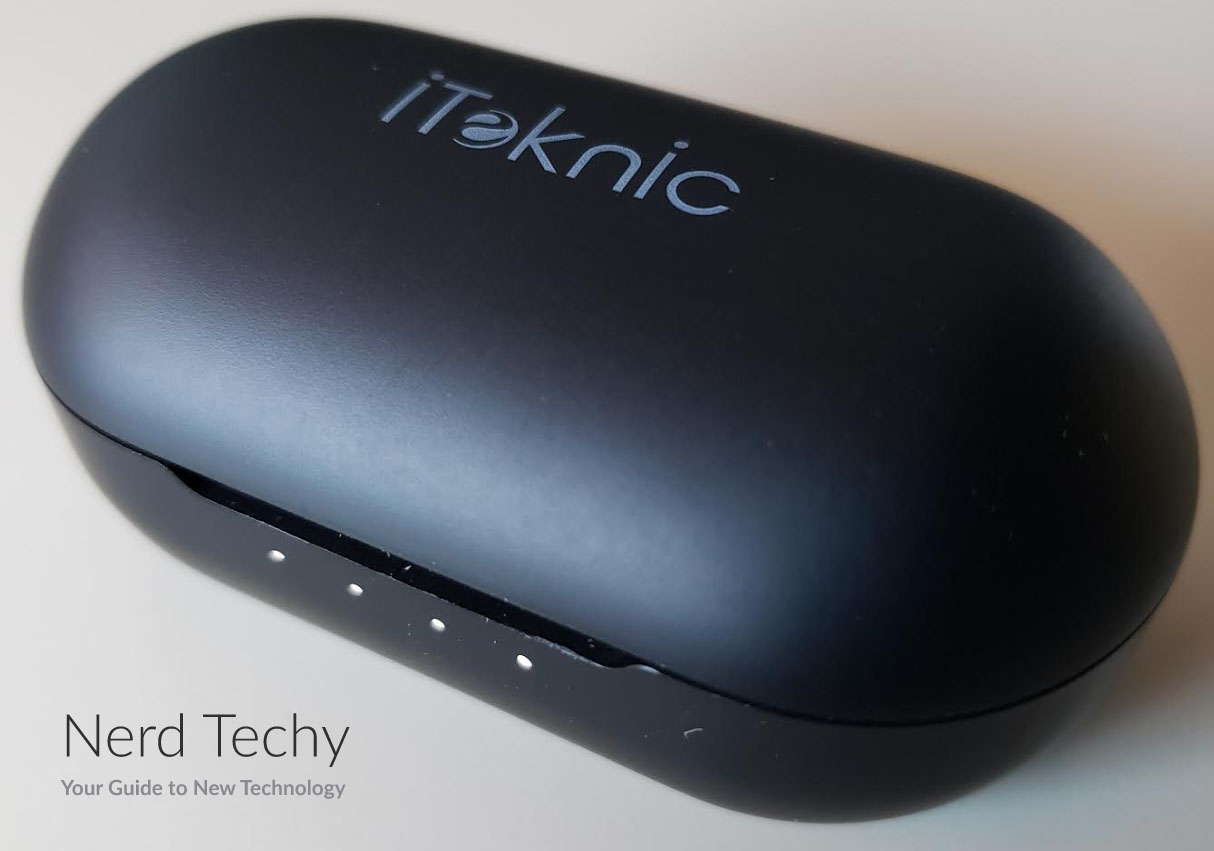 There are three contacts on the front of the earbuds, which allows for easy charging. On the backs of the earbuds, you'll see bright blue iTeknic logos. These logos double as soft-touch controls, so you can skip tracks, make phone calls, and even adjust the volume. The soft-touch design is a great feature, since you don't have to press hard to activate the buttons. If you have sensitive ears, you'll appreciate this feature. The BH006 earbuds are IPX-7 water-resistant, which means they can withstand full submersion for up to 30 minutes. Beyond being ideal for workouts, you can even use these earbuds in intense rain or take them in the shower. Or you can use them by the poolside without worrying about them getting ruined if they fall in the water.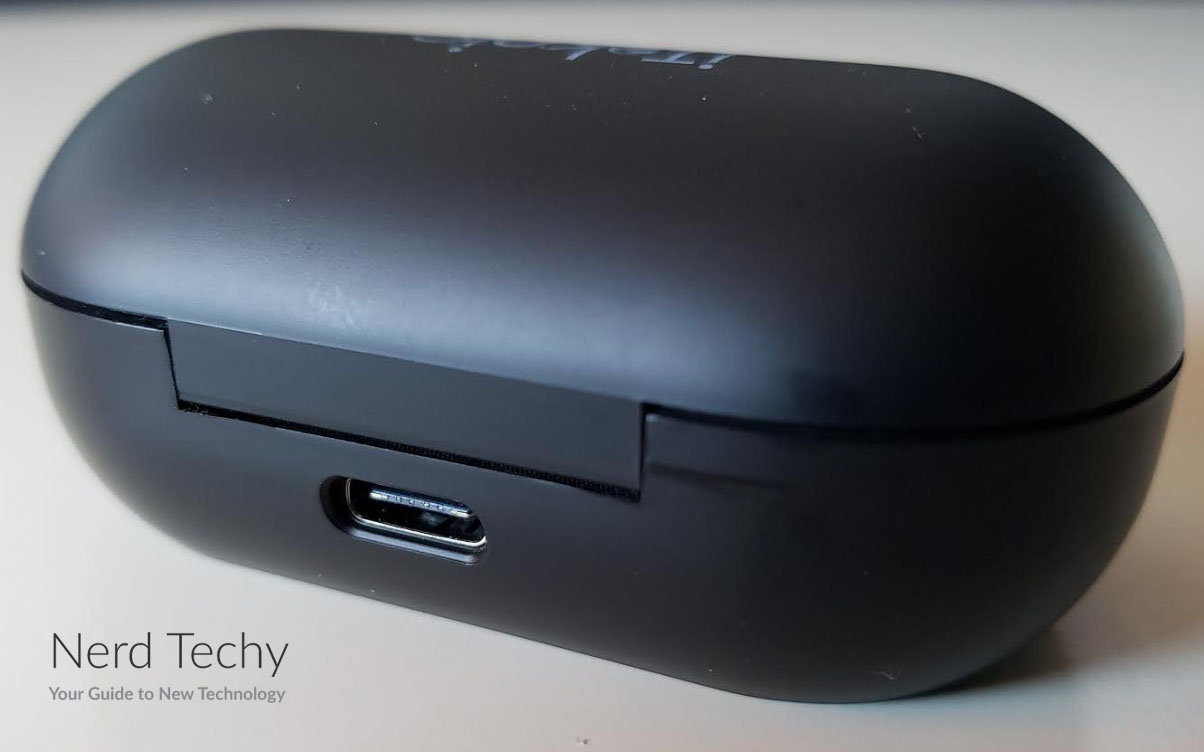 Like most Bluetooth earbuds, the iTeknic BH006 kit includes a storage case that doubles as a charger. The case measures 4.3 inches wide, 3.8 inches deep, and 1.5 inches thick. Along with the earbuds, the total weight is 3.2 ounces. This makes the BH006 ideal for transport. You can slip it into your pocket, throw it in your backpack, or stow it in your laptop bag. At this size and weight, you won't even notice you're carrying it.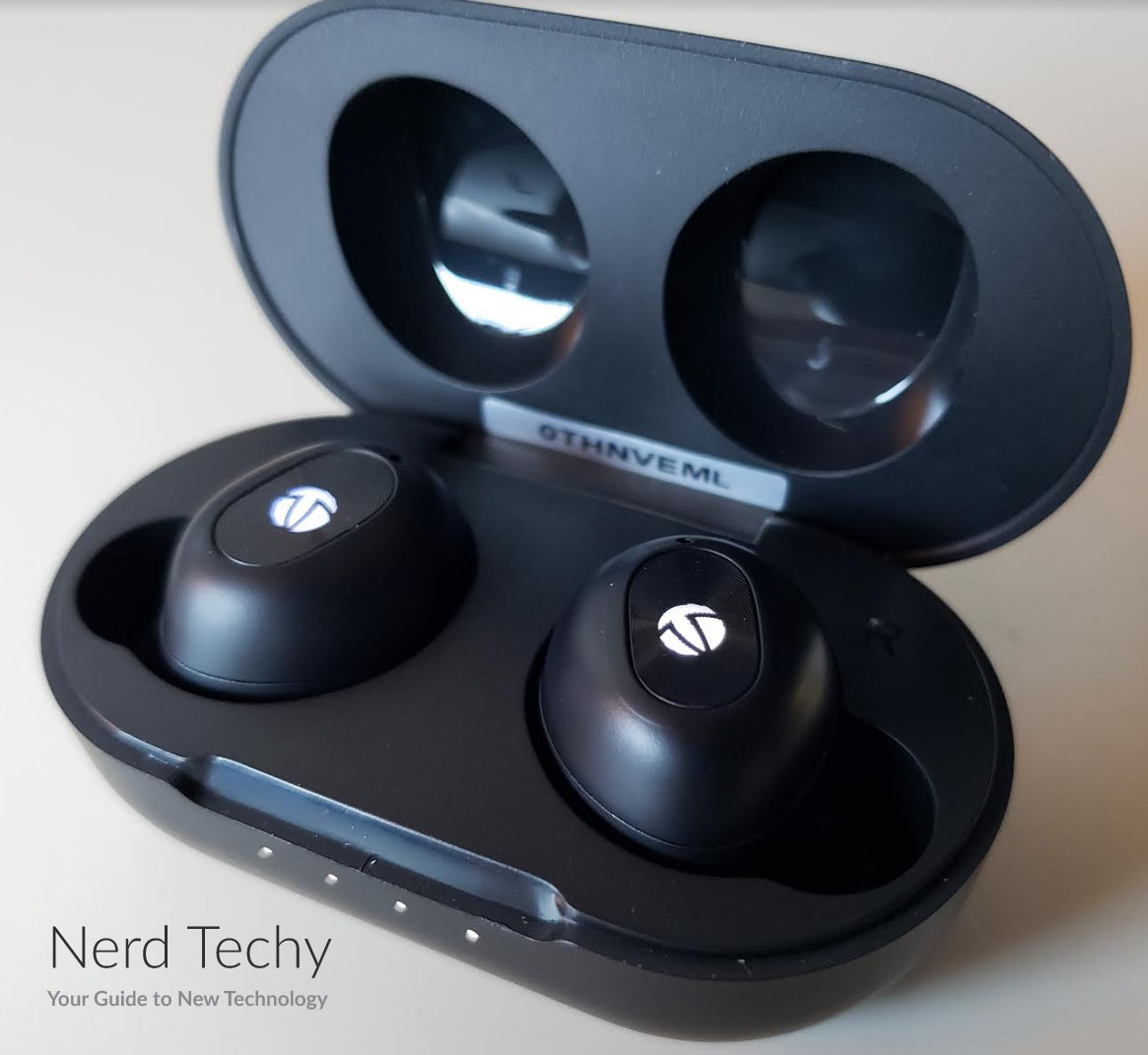 The case has a clamshell design, with a spring-loaded lid. When closed, the lid stays shut securely, so you won't have to worry about it popping open by accident. Even so, it's easy to open. There's a small slot under the lid, so you can pop it open with your thumb or finger. Underneath this slot, you'll see a row of four white LED lights. When you insert earbuds or plug in the case, these lights illuminate to let you know the current charge level. The charging cable plugs directly into a small port, which is discreetly located on the back beneath the hinge. A USB Type-C cable is included with the kit, so the iTeknic BH006 is ready to go from day one.
One downside of most Bluetooth earbuds is that they can be easy to lose. With the iTeknic BH006, this isn't a significant issue. Provided you're using the right earbuds, the fit is very secure. That said, if you want an even more secure design, check out our review of the Strauss & Wagner SPW301. These earbuds have a cord that wraps around the back of your neck and connects them. This feature makes them almost impossible to lose, but the battery life is limited to 7 to 9 hours.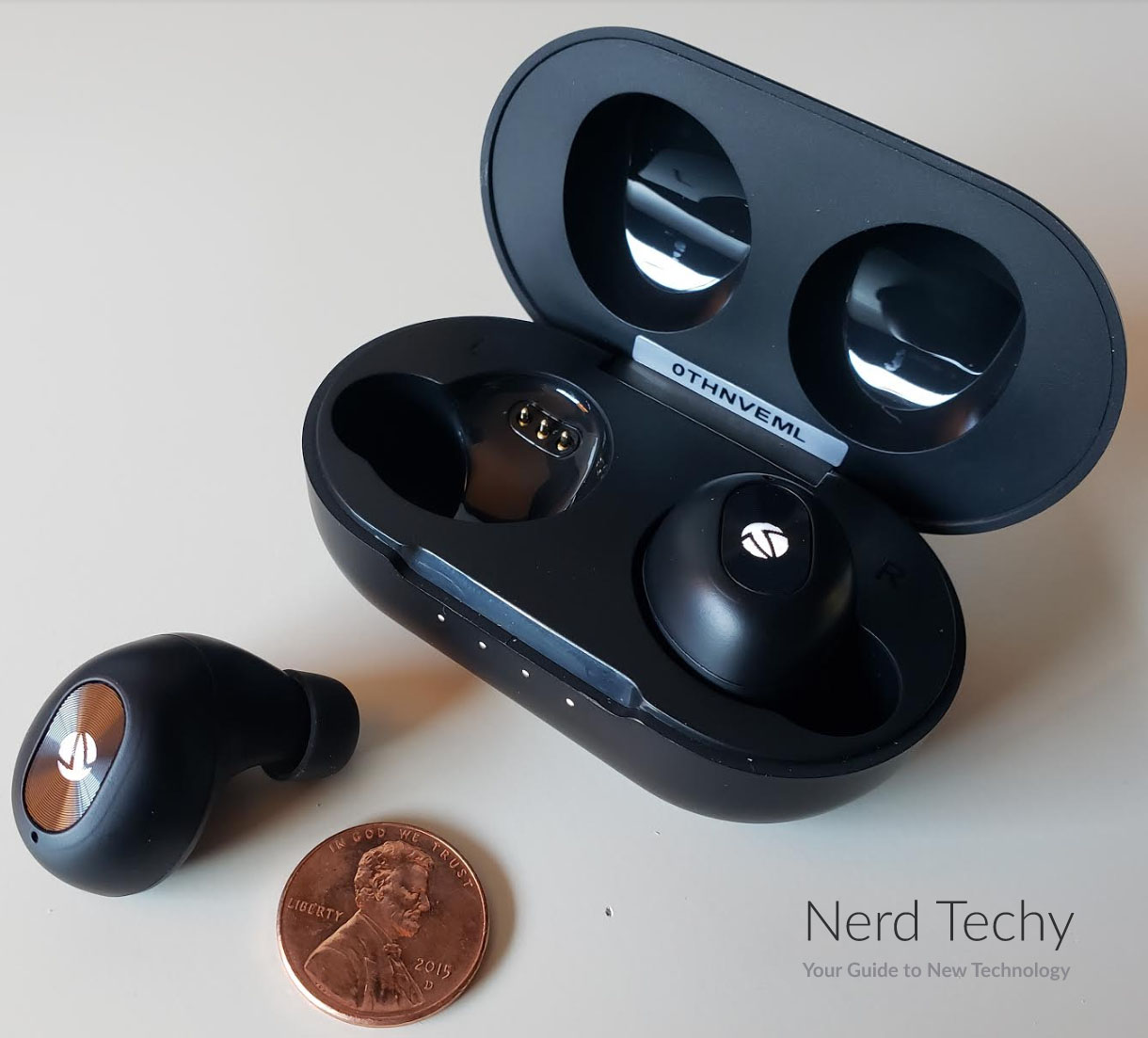 Battery & Connectivity
Even the best wireless earbuds are no good without a long-lasting battery. So how well do the BH006 buds perform compared to their peers? They do an excellent job. With a single charge, the earbuds themselves will last for 5 hours. In addition to that, the charging case holds enough juice to refill your batteries 5 additional times. This is better than most wireless earbuds, and well worth your money. Recharging the earbuds takes about an hour. And with a 10-minute fast charge, you get up to 60 minutes of playback. This is a great feature if you need an emergency charge for your morning run.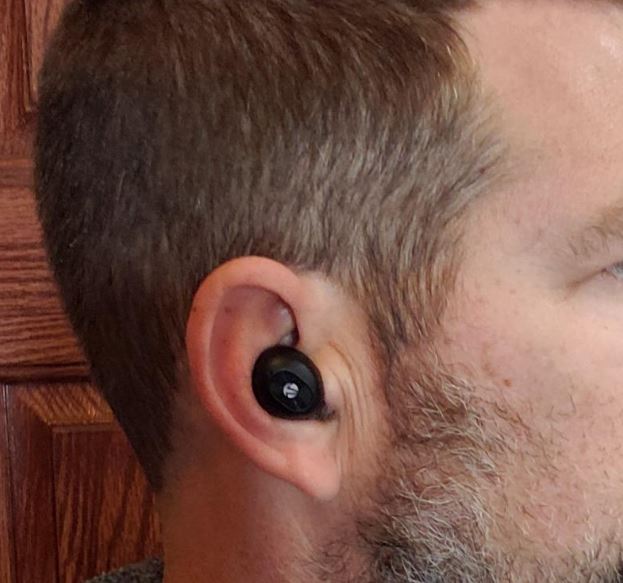 All of that being said, these playback ratings are based on manufacturer tests. Since these tests are performed at medium volume, you might get lower battery life if you max out the volume. Your performance can also vary based on other conditions. For example, high-bitrate audio will drain your battery faster than low-bitrate audio. And like any battery-operated device, you'll get better performance in warm weather than you will in cold weather.
Use coupon code "8M8R9UYV" on Amazon.com for 30% Off the iTeknic Earbuds
There are two ways of recharging the iTeknic BH006 case. The first is to use the USB Type-C cable that's included in the kit. With this charging method, you'll get a full charge within 2 hours. This is dependent on the output of your USB port. So you'll get better performance with a dedicated AC adapter than an old, slow PC USB port. If you want to use a wireless charger, you can also do that. The BH006 case is compatible with all chargers that use Qi technology.
For even longer battery life, take a look at the SoundPEATS TrueShift2. They have a total of 100 hours of playtime, and the charging case doubles as a power bank. That said, the sound quality leaves a bit to be desired.
iTeknic BH006 earbuds utilize the latest version of the Bluetooth protocol, Bluetooth 5.0. This connection has a range of 33 feet, and is more stable than older protocols. You don't need to worry about skipping music or dropped calls under most scenarios. You also get virtually no lag or latency. This means that BH006 earbuds are a solid choice for watching videos or movies as well as listening to music. You also don't have to use both earbuds if you don't want to. They can be paired individually for hands-free calling, which is a safer option for drivers. Not only that, but using a single earbud effectively doubles your battery life.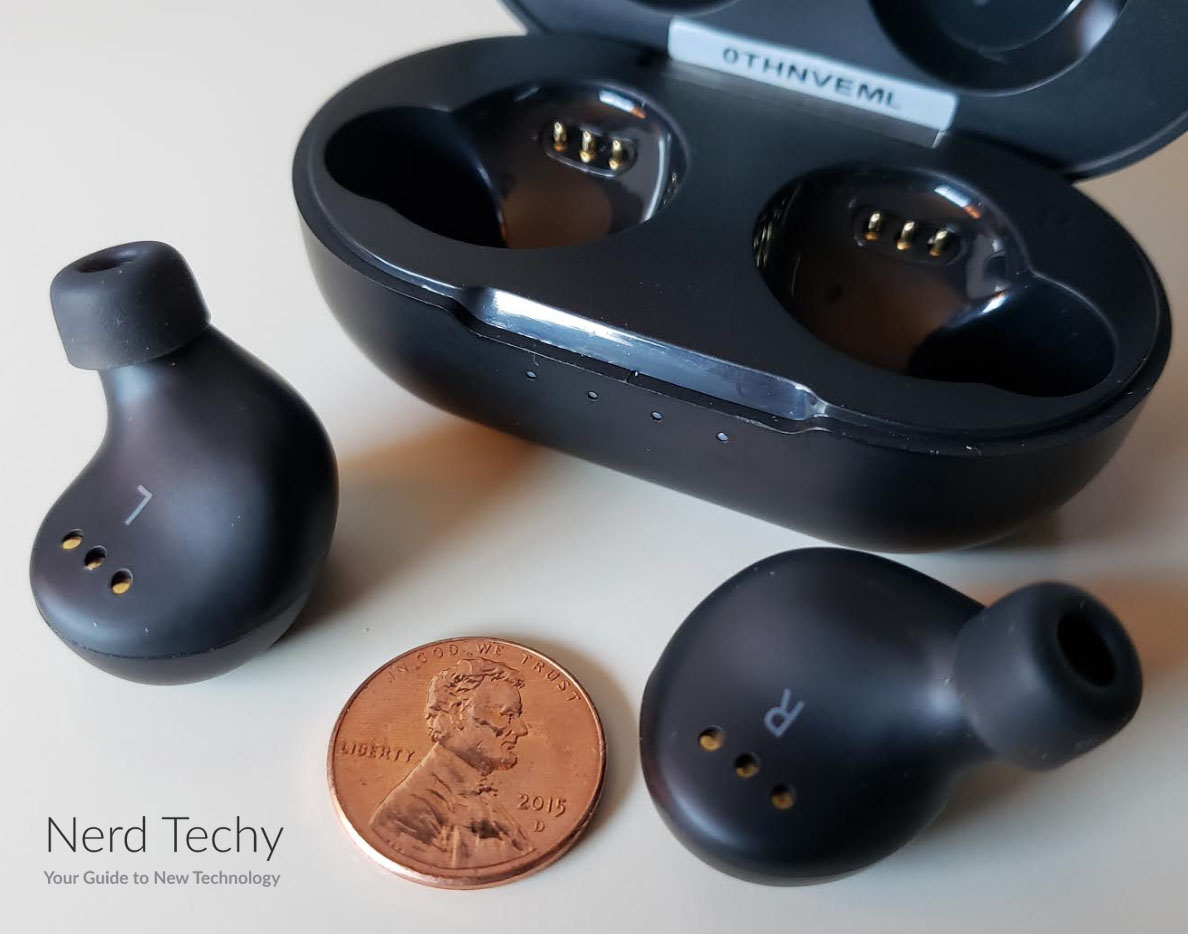 The BH006 earbuds will automatically re-pair with your device when you take them out of the charger. When you open the lid, the white lights on the back of the buds will blink three times. This indicates that they're pairing with your device. When you return the earbuds to the case, the same lights will blink blue three times. This lets you know they're turning off and going into charge mode.
Sound Quality
The iTeknic BH006 Bluetooth Earbuds utilize compact 6mm drivers. These are a solid choice for the BH006's form factor, since they're small enough to fit inside the small shells. That said, they're too small to provide good quality, punchy bass. For what it's worth, the bass sounds fine, and it's plenty clear. But there just isn't much volume. If you're a fan of dance music with lots of bass, you're going to want something with bigger drivers.
That said, the rest of the sound spectrum sounds just fine. Mids are clear and present, and come to the forefront as they should. They don't get muddied by the bass or obscured by the treble. Vocals sound fantastic, so genres like rap and hip hop sound just fine. Similarly, the high frequencies are clean, with plenty of shimmer. Cymbals and high synths really shine, and treble-heavy genres like country music sound fantastic. The overall soundstage provides plenty of space. There's plenty of separation between the instruments, which gives you good clarity across the entire sound spectrum.
If sound quality is the be-all and end-all of your purchasing criteria, you might want to consider some over-the-ear headphones. This way, you'll get significantly larger drivers, which means punchier bass and better overall sound. In this case, consider iTeknic's Over Ear Bluetooth Headphones. They offer significantly better sound quality, although they're obviously bulkier than earbuds.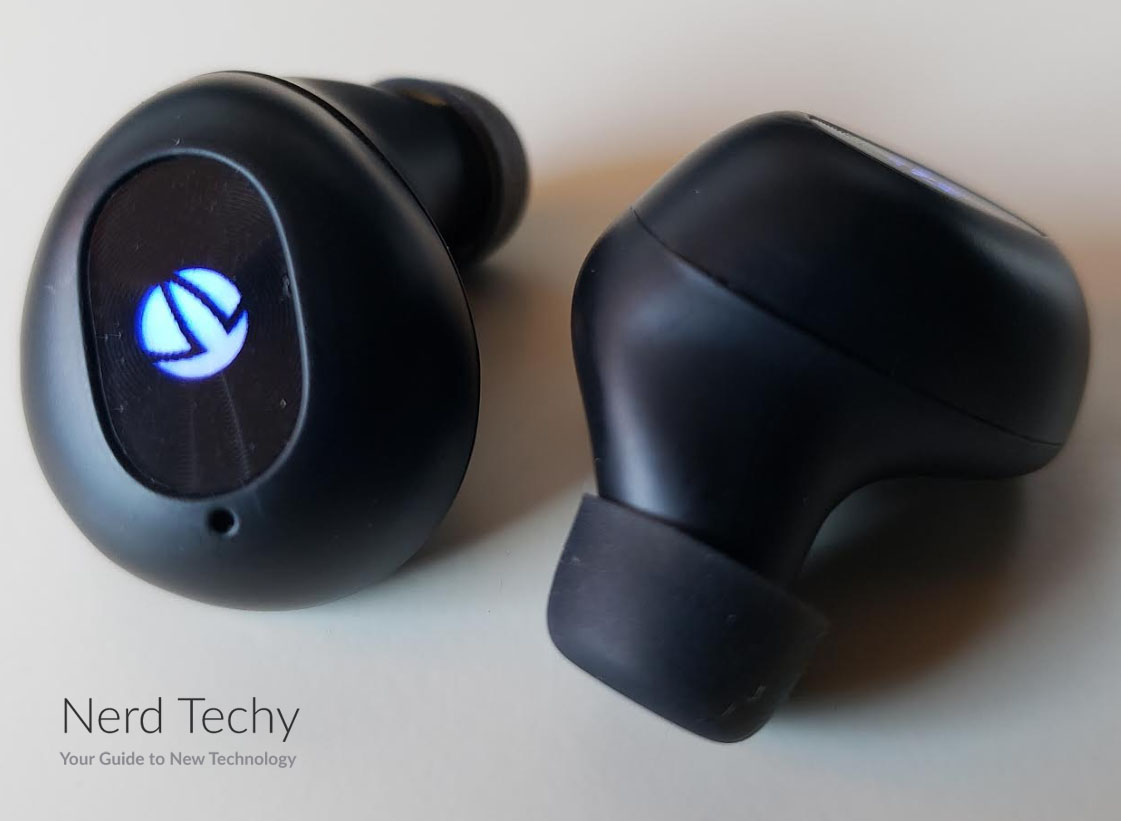 Call quality on the BH006 earbuds is more than good enough for most purposes. There's a single mic on each earbud, so they can be used individually as we mentioned. That said, you'll get better sound quality if you're using both buds. The mics will work better when they're used in tandem, providing a better signal for the person you're talking with.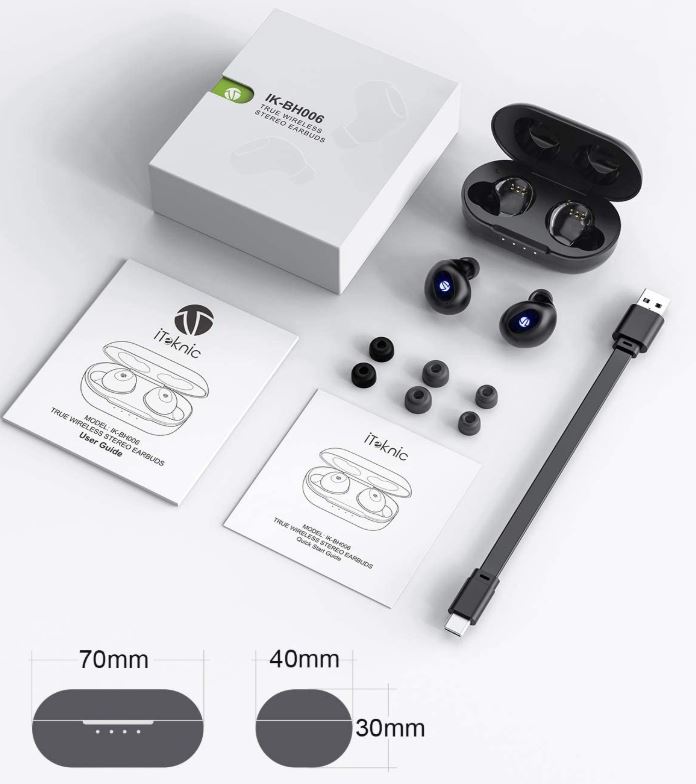 Final Verdict
The iTeknic BH006 Bluetooth Earbuds (Coupon Code "8M8R9UYV" for 30% Off) are an excellent value for your money. To begin with, you're looking at a well-engineered set of earbuds. Not only do they have a compact fit, but they're resistant to just about any water infiltration. The multiple ear tips are also well designed, and the option of memory foam tips is a nice touch. The battery life is very good, with plenty of charging options. No matter how you like to charge, you'll never run out of juice. The sound quality is a bit underwhelming, but it's still better than many compact earbuds. Considering the size of the drivers, it's more than good enough.