If you're a gamer, you know how important audio is to the experience. Let's say you're in a game of Warzone and an opponent starts shooting at you. You've taken damage, and you have a fraction of a second to respond before the next shot. It helps if you have good directional audio so you can hear where the shot came from.
Sound is also important from an aesthetic perspective. A video game is a work of art, and the music is a fundamental part of the experience. Without its epic score, Skyrim would lose a lot of its grandeur. Cyberpunk 2077 weaves Johnny Silverhand's music into the storyline, constantly reminding us that he's a rock star. And what would a Grand Theft Auto game be without the radio stations?
In multiplayer gaming, audio takes on a whole new dimension. Not only do you need to hear your teammates, but they need to hear you. You need to communicate and coordinate, which means you need a mic as well as headphones. That's why gaming headsets are so popular.
Comparing the Jeecoo J100 Pro and G80 Gaming Headsets
Today, we'll be comparing two gaming headsets from the same manufacturer. The Jeecoo J100 Pro and G80 both have a lot to bring to the table. They both sport large, 50mm drivers and directional, noise-canceling mics. Both of them are also designed to connect to any device, from PCs to all modern gaming consoles.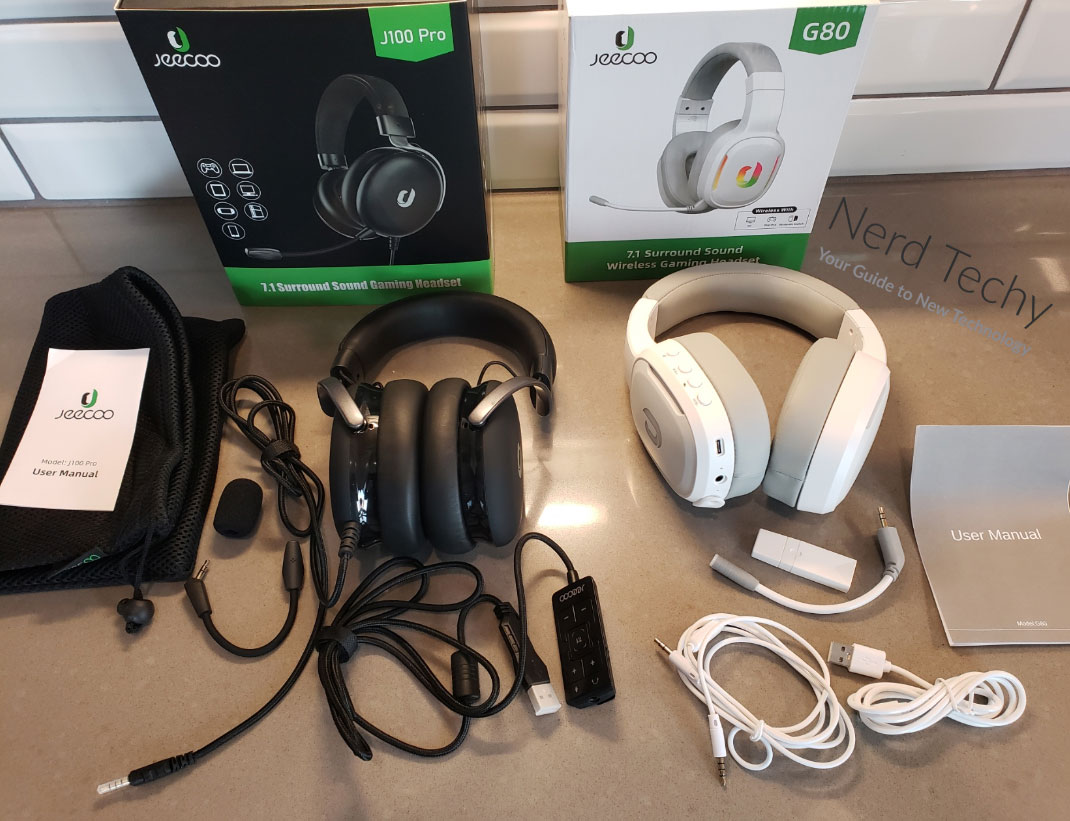 That said, there are also some important differences between these two headsets. To make a good comparison, we'll have to look at how they're put together. We need to look at the basic design and how you control the audio. We'll have to talk about the audio quality, as well as the microphone performance. For the G80, we'll also need to look into the battery performance. After we've discussed all these features and more, we'll be able to render a fair verdict. Let's begin!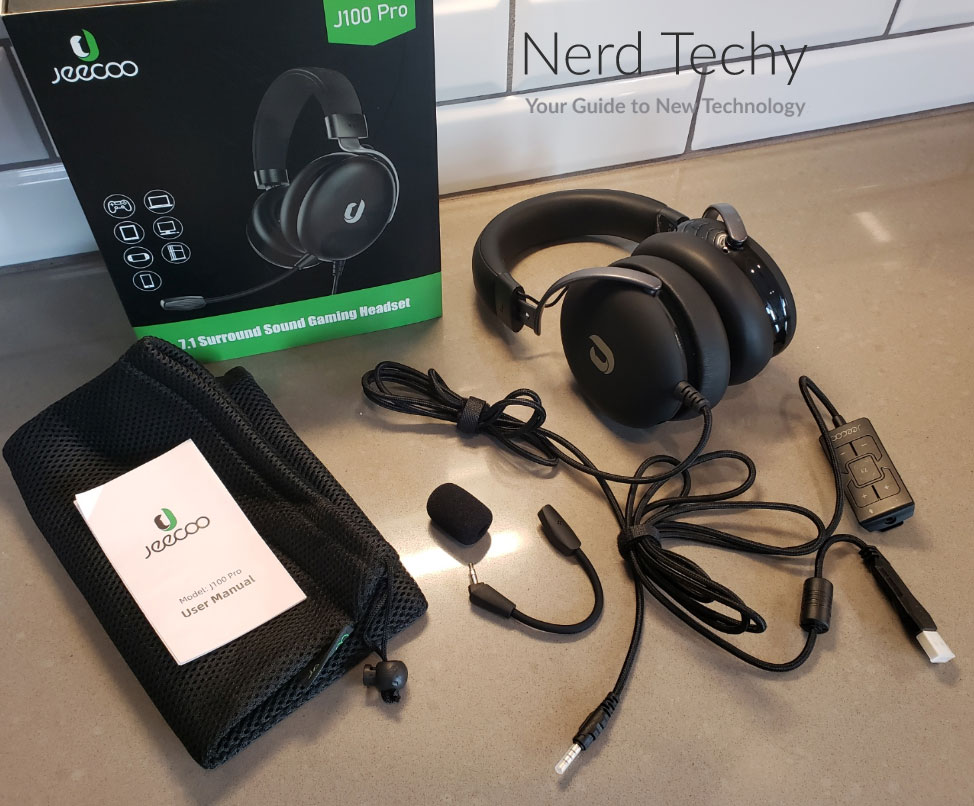 Jeecoo J100 Pro Gaming Headset
The Jeecoo J100 Pro Gaming Headset is all-black, with a sturdy aluminum frame. The frame is adjustable, and the top of the head band is sheathed in PU leather padding. As a result, the metal won't dig into your head or cause any discomfort.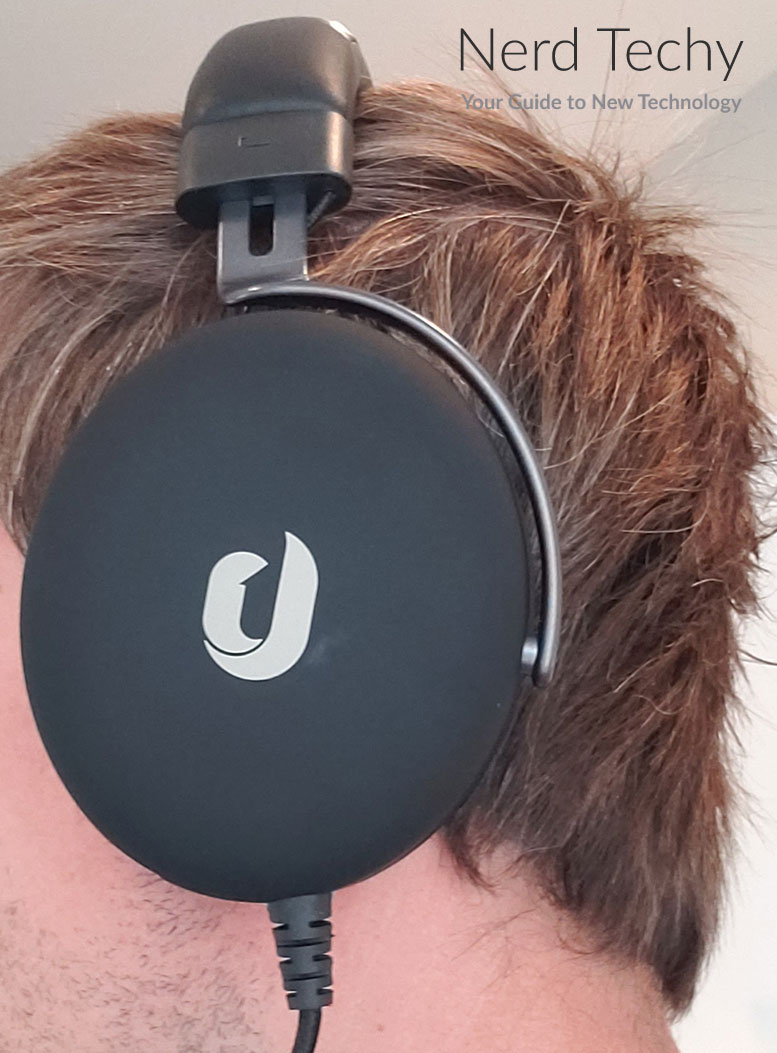 The ear cups are constructed from a matching black plastic, with black faux leather padding. The padding is very thick, and is filled with memory foam. This allows it to breathe, as well as conforming to your face. You can wear the headset for several hours without developing pressure points.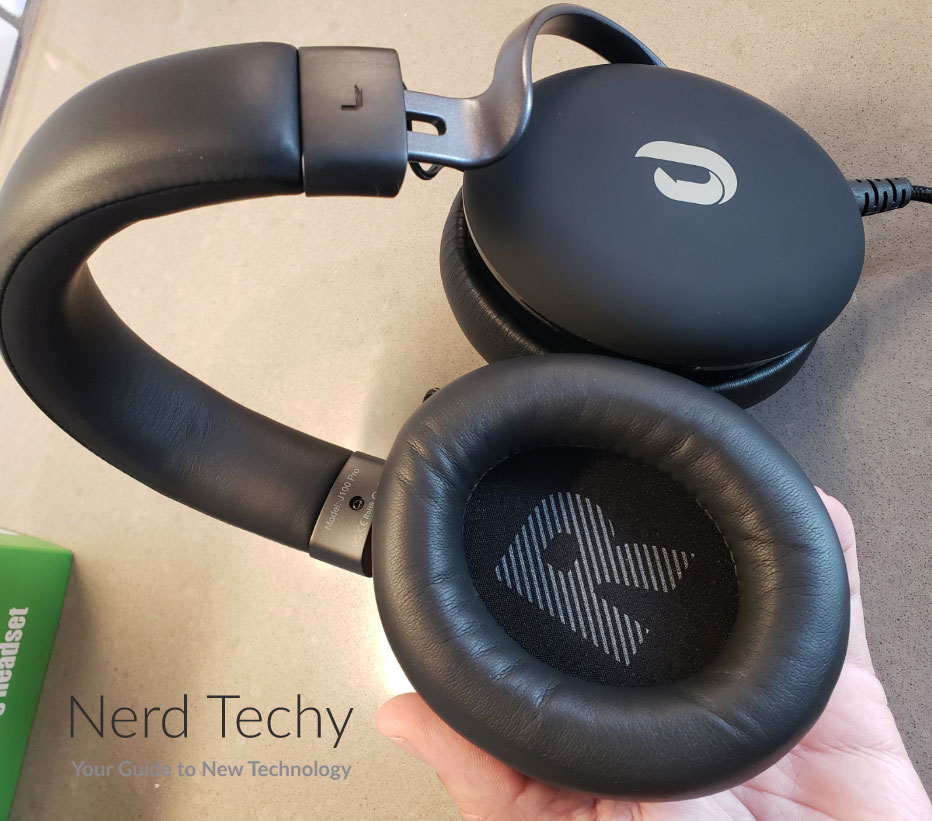 An added bonus of a fat, moldable ear padding is that it forms a seal around your ears. This helps to block out outside noise, and it's surprisingly effective on the J100 Pro. There's no active noise cancellation, but you still won't hear much outside noise. Loud noises will bleed through, but they'll be significantly reduced. As a result, the listening experience is very immersive.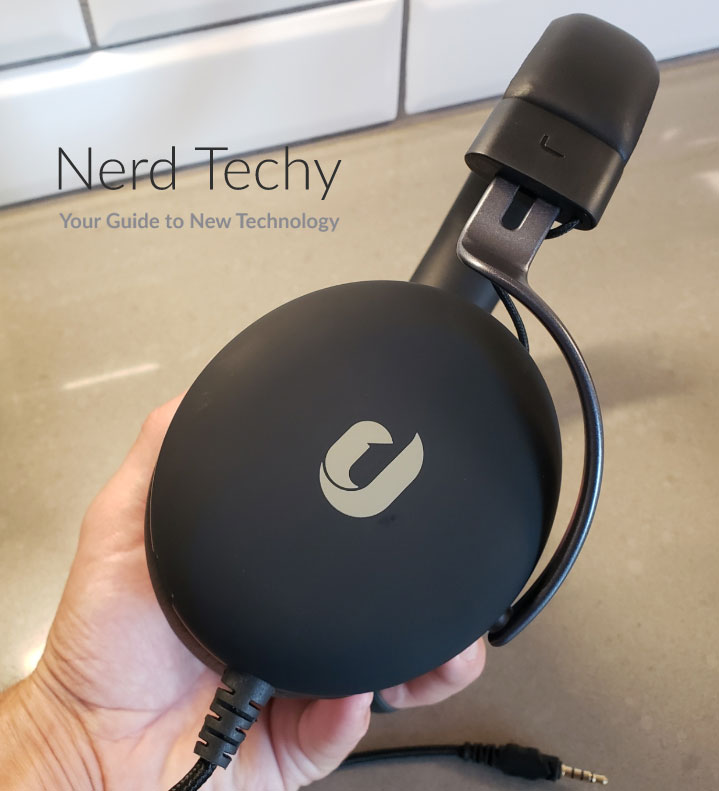 A flexible microphone boom attaches to the bottom of the left ear cup. The microphone element is a small plastic fob, and it's easy to tell which end goes towards your mouth. The back end of the boom has a 3.5mm aux plug, which inserts into the ear cup. This allows you to remove the mic when you only want to use the headphones. You don't have to have a mic in front of your face while you're playing your single-player titles.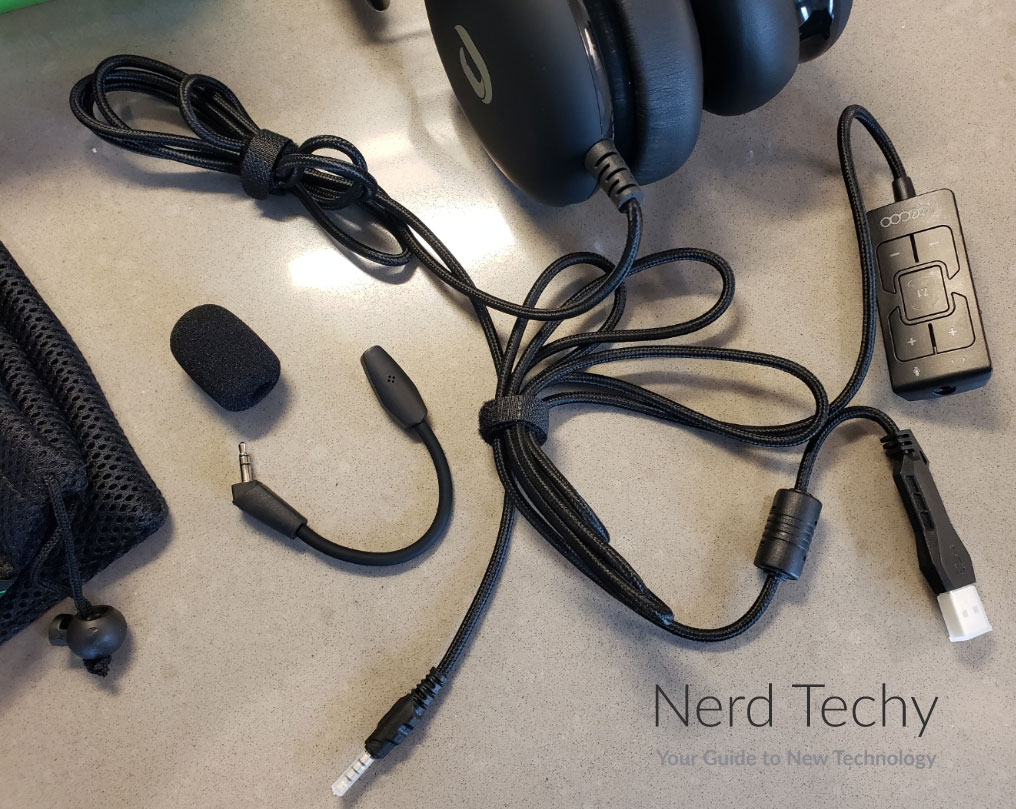 If you're looking for something more compact, check out the Eksa Air Joy Pro. It's an ultralight headset with a minimalistic frame, and it's easy to transport anywhere. It also offers wide system compatibility. On the downside, it's not very durable.
Connectivity & Compatibility
The Jeecoo J100 Pro connects via a wire, with a 3.5mm aux cable. Using this method, you can connect to just about anything. In some cases, such as with the Xbox Series X/S, this will be your only option. However, most users will probably prefer to use the USB connection.
The kit comes with an in-line fob, which converts the 3.5mm aux connector to USB. This allows you to connect to any device that supports USB audio. There are a couple of reasons this is preferable. To begin with, you might get better audio, which we'll discuss more in the next section.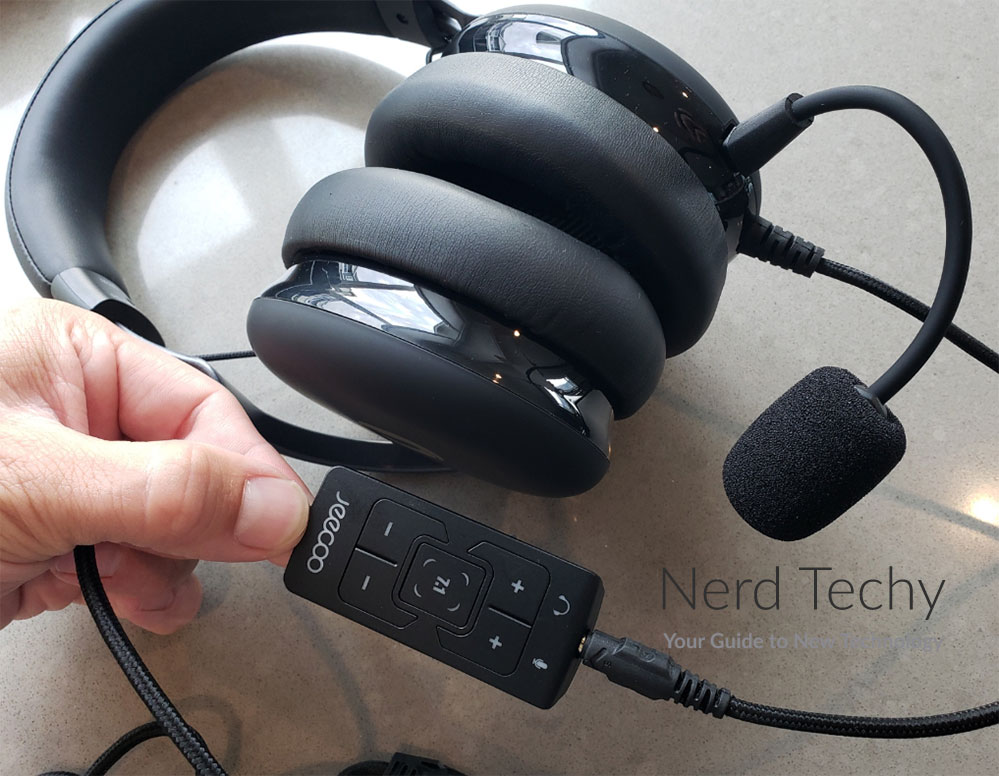 However, the USB fob also has a set of buttons built into it that allow for easier control. To begin with, there's a pair of volume buttons at the left, which control the headphone volume. A second set of buttons to the right control the mic volume. The large button in the center turns the surround sound on and off. That way, you can adjust your game volume without going out of full screen.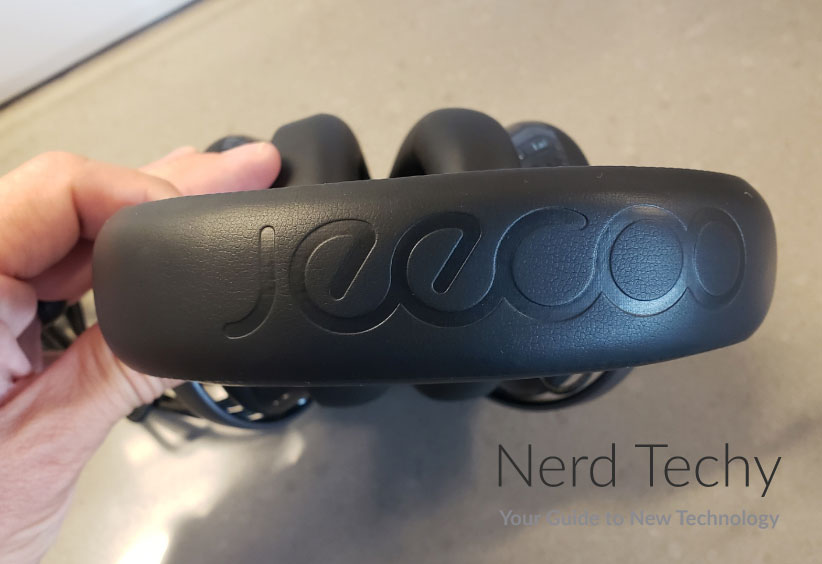 Use code "JCNERDTECHY" for 10% when you order the J100 Pro on Amazon
Audio Quality
This headset sports a set of 50mm graphene drivers. The large size allows for plenty of volume, which is always a good thing. Meanwhile, the graphene material does a decent job of reproducing the audio. It's not perfect – the low end can sound a bit murky. That said, Jeecoo doesn't overcompensate by cranking up the bass. If anything, the bass may be too quiet for some people's tastes. High tones sound just fine, as do middle tones. The soundstage is also decently wide, with a sense of space for every instrument.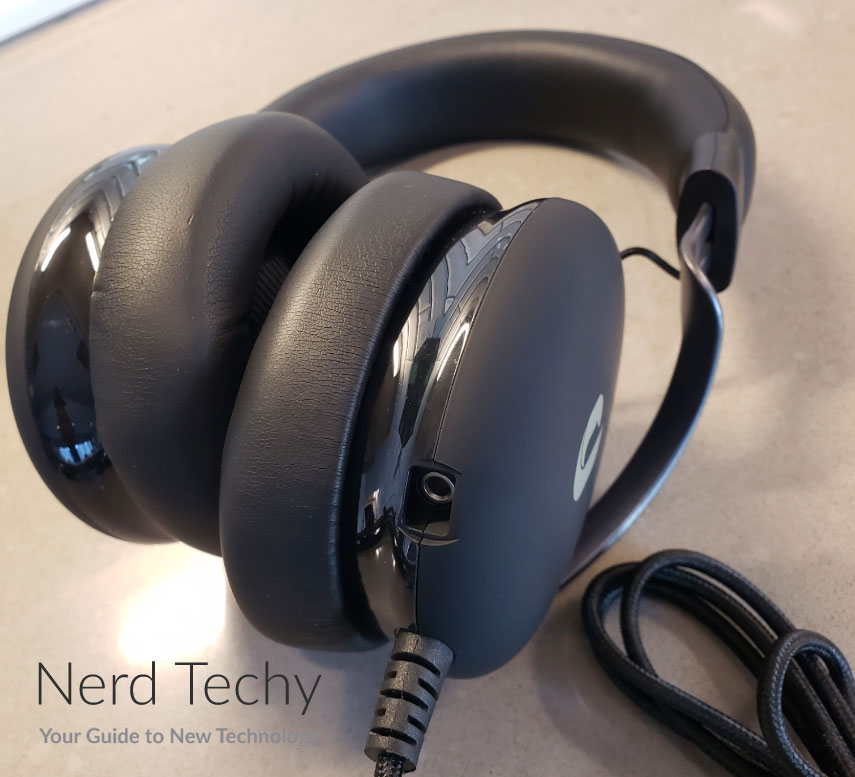 Beyond audio balance, gamers are probably more concerned about directionality. In that regard, the J100 Pro performs very well. When it's connected via USB, the fob can provide 7.1-channel simulated surround sound. When you're navigating a game world, you'll be fully immersed in the environment. Even when connected via 3.5mm aux, the ordinary stereo sounds very good. This will be welcome news to Xbox players.
The mic also has good directionality. It won't pick up a lot of background noise, provided it's pointed right at your mouth. The noise cancellation function works quite well, so your friends won't hear all your room's background noise. That said, you'll want to keep the mic close to your mouth and speak clearly, with the volume low. When the mic volume is high, it clips very easily.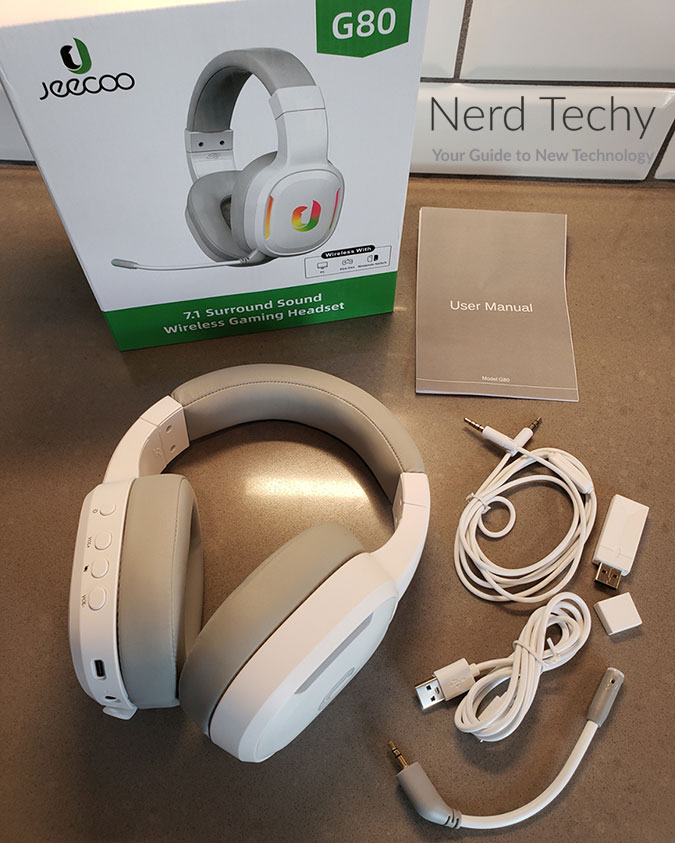 Jeecoo G80 Gaming Headset
The Jeecoo G80 Gaming Headset has a different aesthetic altogether. Instead of a blacked-out look, it's white and grey. The outer shell is white, with an inner aluminum frame and an adjustable head band. Everything is lighter-weight than the J100 Pro, with a grey PU leather sheath across the top.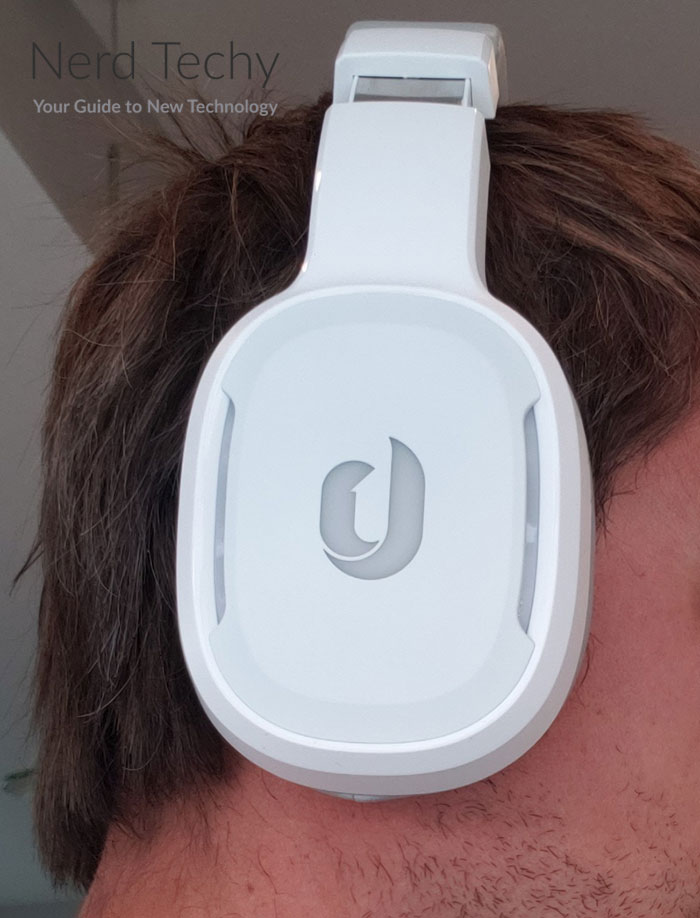 The ear cups are as big and generous as the J100 Pro's, with grey PU leather and thick memory foam padding. However, they're rectangular in shape, rather than round. As before, you can expect an excellent seal, with good noise isolation. The G80's mic is removable, with a flexible white boom and a grey tip.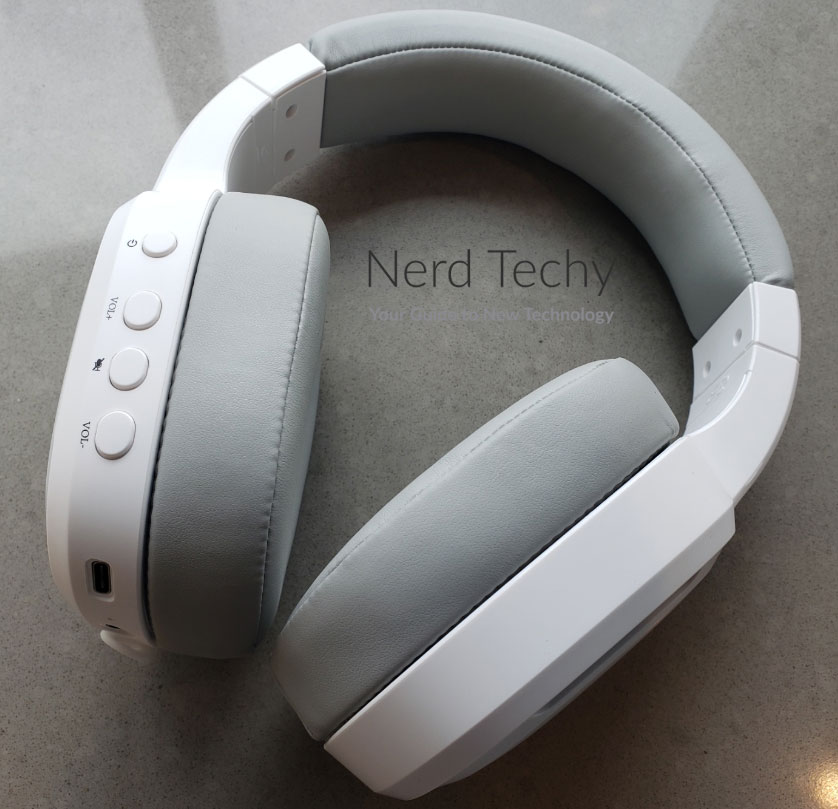 In the outsides of the ear cups is a set of RGB lights, which light up when the headset is powered on. They form the shape of a stylized "J," and they're a nice extra touch. On the back of the left ear cup, you'll find all your controls. There's a power button, along with a separate switch for the RGB lighting. You'll also find a set of volume buttons, a mute button for the mic, and a surround sound toggle button.
If you're looking for something altogether different, consider the Rig 500 Pro HC. It's an ultra-rugged steel headset with heavy padding, and it's very tough and comfortable. That said, it only connects via 3.5mm aux.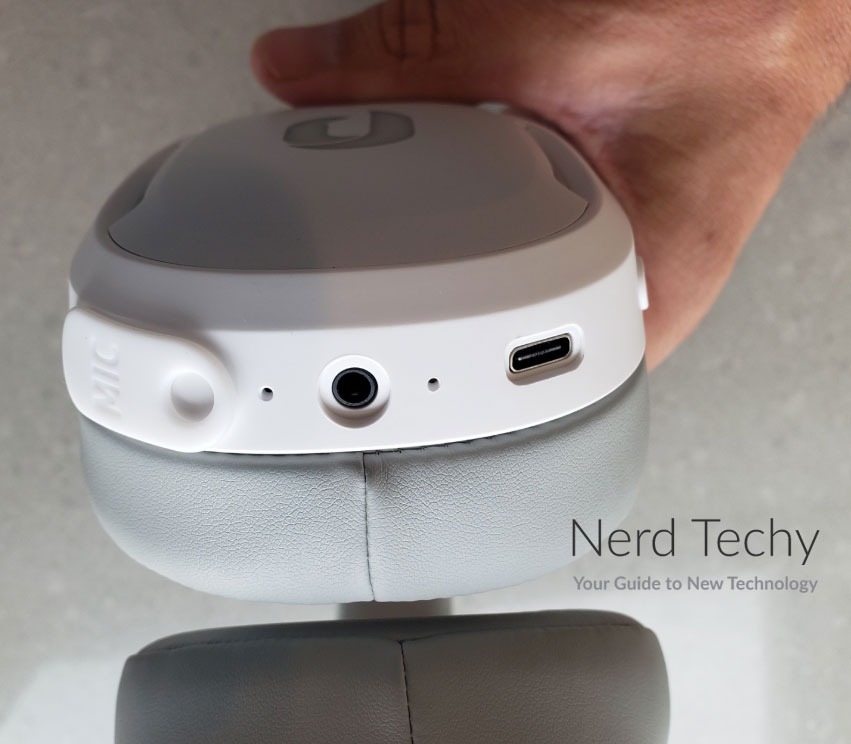 Connectivity & Compatibility
The Jeecoo G80 comes with a small USB dongle, which plugs into your PC or game console. This dongle allows for a 2.4GHz wireless connection, which has a range of 33 feet. Just plug in the dongle, turn on the headset, and start playing. This method is ideal on PC, Mac, Chromebook, Switch, or PlayStation.
However, there's also a 3.5mm aux jack on the left ear cup. The kit includes a cable, which you can use to connect to your Xbox controller or smartphone. The 3.5mm cable is also useful on other systems if the internal battery has died.
The battery has a capacity of 3.7Wh, and lasts for up to 12 hours. In practice, you can expect more like 8 to 9 hours, but a lot depends on your volume. You can also save battery life by switching off the RGB lighting. It charges via USB, and a dead battery will fully charge in around 3 to 4 hours.
Of course, there are plenty of other wireless headsets on the market, each with their own benefits and drawbacks. The BINNUNE and BEAVIIOO headsets are good examples. Both are wireless, but each has its own features that are worth considering. The BEAVIIOO headset's battery will last for up to 50 hours!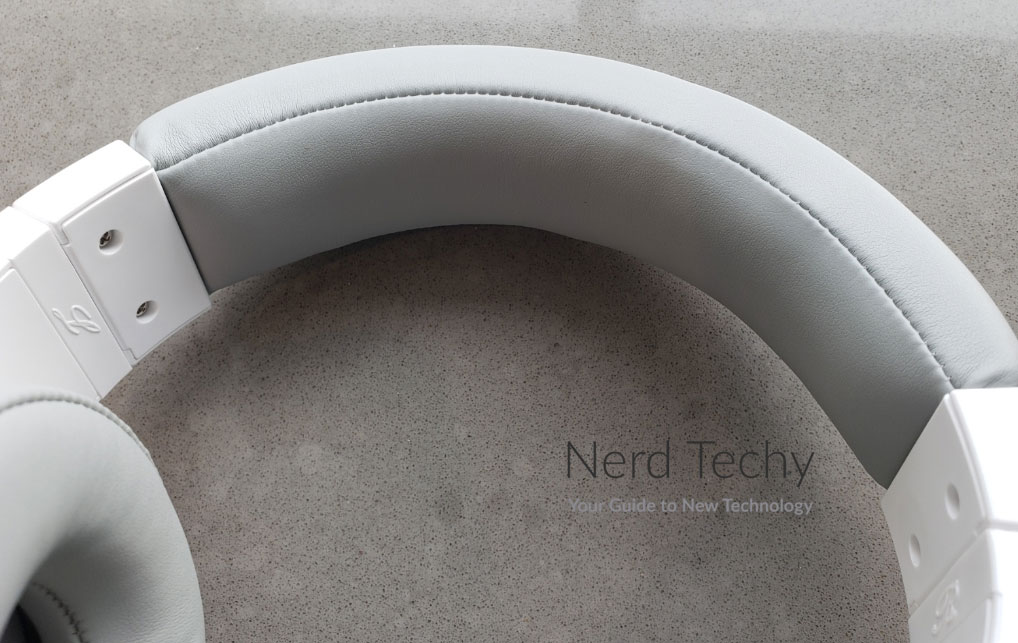 Use code "NERDTECHY" for 10% when you order the G80 Pro on Amazon
Audio Quality
As with the J100 Pro, the Jeecoo G80's audio quality will depend on what connection method you're using. When you use the wireless connection, you'll get 7.1-channel simulated surround sound. With the 3.5mm aux cable, you'll have ordinary stereo. Either way, the sound is reasonably textured and can get pretty loud. You won't get a ton of bass, but you can still hear everything in the game.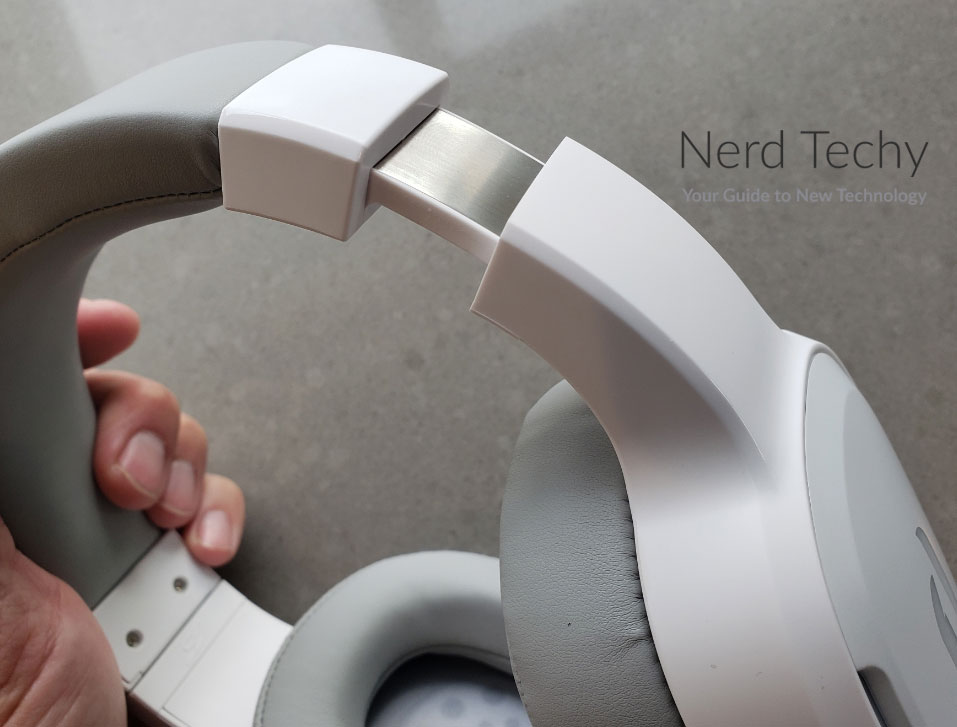 The mic quality is good, and it only picks up noise from directly in front. It also has active noise cancellation to filter out background noise. On the downside, you need to turn the volume up high to keep your voice from dropping out.
Final Verdict
As you can see, these are both good gaming headsets. But which one is the better of the two? Let's go over what we've learned.
We started out with the Jeecoo J100 Pro Gaming Headset. The bulky build is a love-it-or-hate-it thing, but we loved the ergonomics. It forms a good seal to your head, and it's easy to connect to most devices. We also appreciated the audio, at least from a gaming perspective.
The Jeecoo G80 Gaming Headset has a slightly less bulky design, but it's still nice and durable. The audio is virtually identical, and we're guessing that both headsets use the same drivers. The main difference, however, is that the G80 can connect wirelessly. That's a great feature if you like to move around during a game session.