Nostalgia is now a lucrative market. The longing for 'the good old times' is something we all experience at points in our life. When you smell a scent from your childhood or visit a place you have not seen for many years but have a myriad of memories associated with, you get that intense longing for the days of old.
In an era of camera phones we are all either constantly taking pictures or constantly bombarded with them. It's gotten to the point that no meal can go by where someone in the group isn't taking a picture of their food. This obsession with sharing our moments with the world has made every picture feel much less personal.
Sharing a photo used to be something that took place only with those close to you. The picture was a captured moment of love or joy or some otherwise enriching experience. We took photos to immortalize not just the visual, but the emotional. That is what instant cameras are trying to bring back. So lets see how KODAK does with the Smile Classic Digital Instant Camera.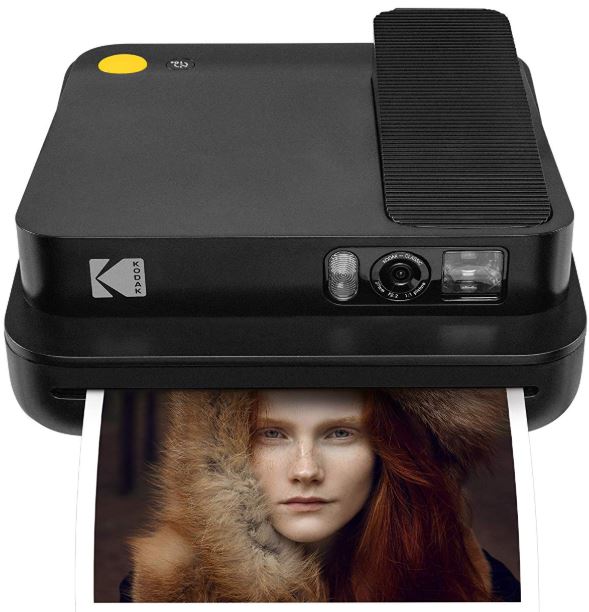 KODAK Smile Series
Kodak wants you to you to smile again. The Smile series is taking the old school instant camera features and bringing them into modern times. Between the Smile Instant Print Digital Camera we reviewed previously to the Smile Classic, the idea of holding a photo in your hands, feeling the photo, giving it life and making it personal, is back in style.
With the modern slim take on instant cameras with the Smile Instant, and the older style design choice with the Smile Classic, the smile series is bringing instant cameras to a modern generation. The slim camera has a lot of the same features and can fit in your pocket and with its LCD screen you are able to modify the pictures with filters and effects.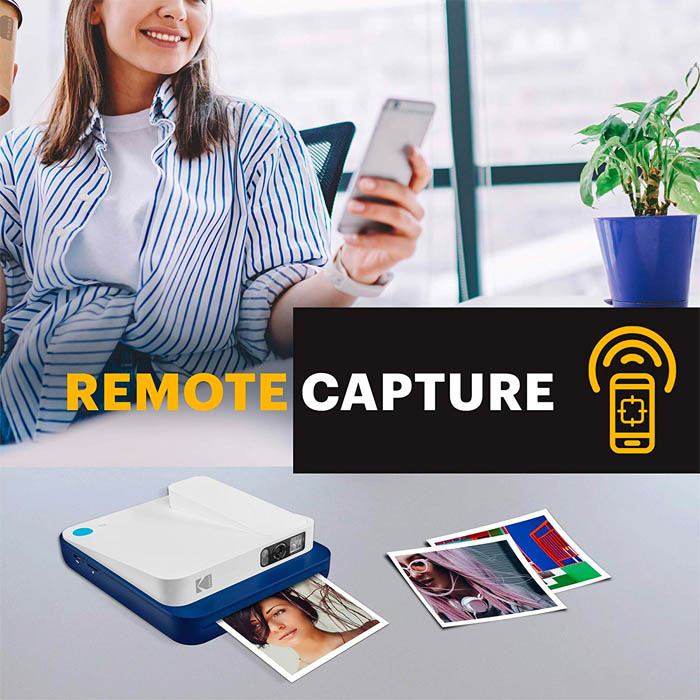 The design of the Smile Classic looks like a camera you might stumble upon in your grandparents parents old boxed up belongings collecting dust in the garage. The old school look however, is only a façade. The Smile Classic is a multifunctional camera with modern tech all packed into the old school body design.
Let's talk design
In a world of ever smaller technology why make a large bulky camera. Why not just stick to the slim version of the Kodak Smile series? Well the quick answer to that question is simply a matter of functionality. The larger Kodak Classic can pint larger photos than the smaller version. It's as simple as that. On top of that, the printing feature in this camera is not exclusive to the camera itself. You can print other pictures from your phone to the built in printer.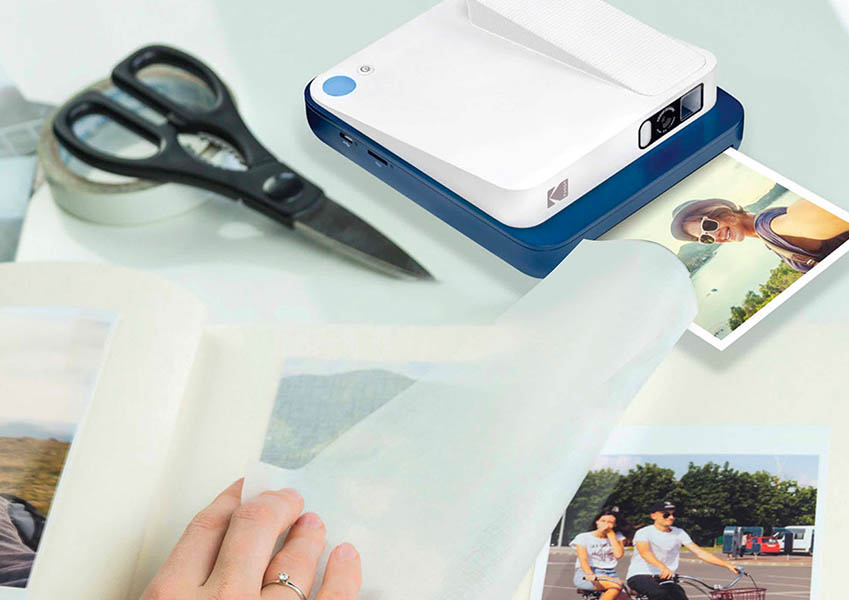 The printer on the camera can print sixteen megapixel, 3.5" x 4.25" photos. The body has a microSD card slot to move photos over to your phone or computer and the camera itself sits above the printer. The total size of the Smile Classic is 13.9 x 12.4 x 8.8 inches, weighing in at 1 pound. Held within the body is a rechargeable battery so no need to get too old fashioned and carry around those AA's.
Print Paper
So if the big deal is to print your photo immediately than the printing paper is pretty important. The Kodak Classic prints onto ZINK printing paper and for you chemistry nerds out there no we do not mean Zinc. ZINK is a combination of the words Zero & Ink. With ZINK printing technology you do not need any ink cartridges and the picture will print in a single pass.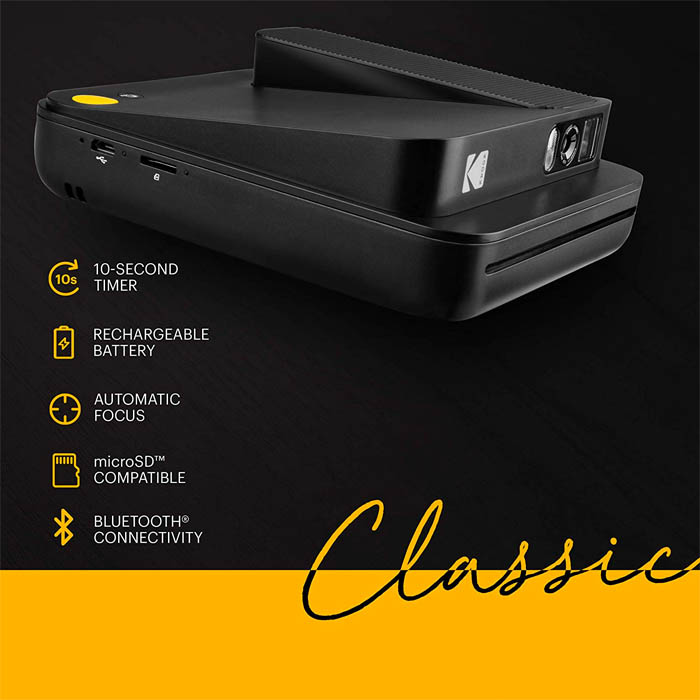 The paper itself has several layers including a back layer that you can purchase in adhesive form for those sticker addicts. Other layers include a heat-sensitive layer with the various colors and an overcoat layer. The color-forming layer with dyes that form micro crystals that convert to colored form by melting and retaining specific colors after re-solidification.
For the less technical among us, to put it simply, ZINK printing technology is a type of printing that prints without the need for any sort of ink cartridge and was developed by Zink Holdings. Printing with Zink paper is a completely self-contained process. So all you have to worry about is buying the paper itself. If you like the idea of printing out photos but don't want to buy a whole new camera check out the Lifeprint Ultra Slim or the Polaroid Mint Pocket Printer.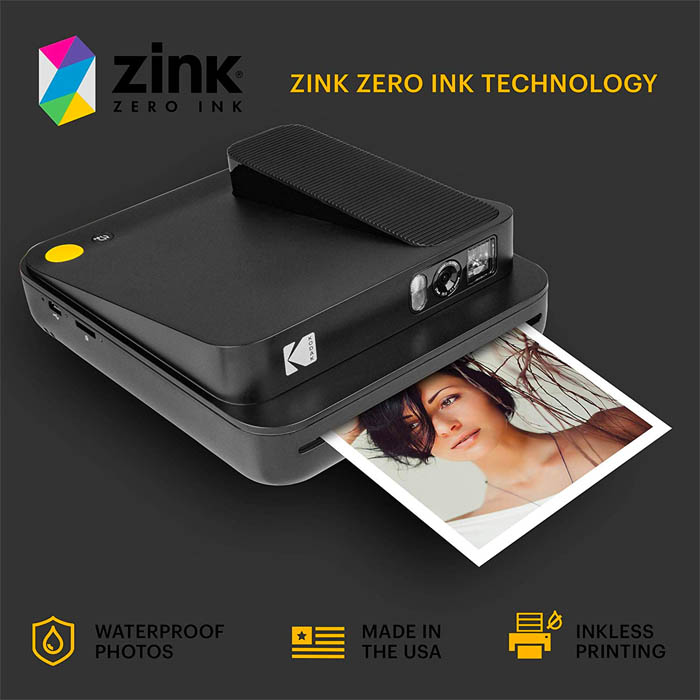 Hardware & Features
Looking under the hood there is a significant value contained within the price tag. The 16 megapixel camera might not appear top of the line at first, however considering the size of the print, the resolution is quite excellent. When you are dealing with a 3.51 x 4.25 inch print out, the print resolution has a bell curve on the megapixel to print quality graph and 16 megapixels seems to do the job flawlessly.
The printer has Bluetooth connectivity built in which enables it to connect to your iOS and Android devices. Connecting to the Kodak Classic enables a set of additional features that really start showing the cameras value. With Kodak's 2-in-1 app you are able to edit your photos prior to printing them. On top of that the app has the ability to add augmented reality effects to your photos.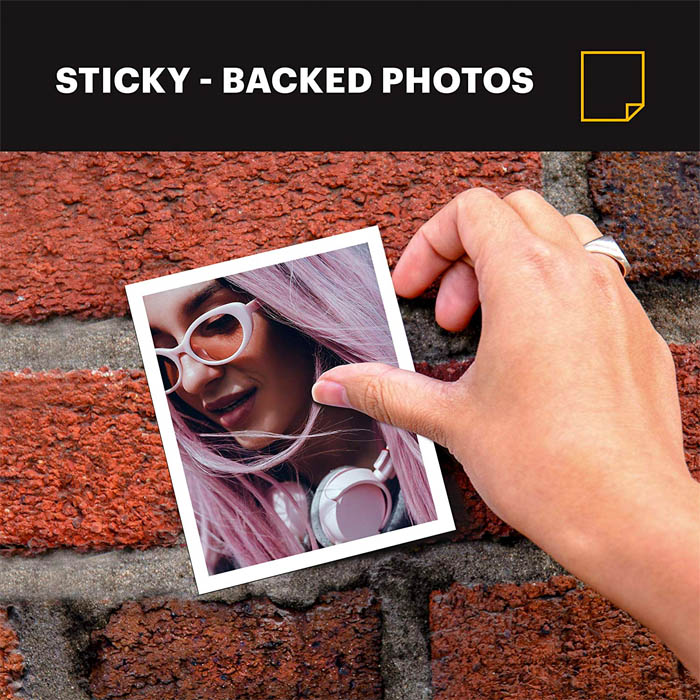 The AR feature of this setup opens a universe of possibilities. Imagine going through an old fashioned photo album full of AR enabled photos that you can aim your phone at and see a video clip of the place the picture was taken. With AR you can hide romantic notes in a physical photo so that when your loved one is sitting there going through the photos they get to hear your words or see a poem pop up above the photo. AR enabled photography takes that old nostalgia blast you get from instant photos and recreates it in a world ready to embrace the future. For the trolls out there it opens up a whole new world of opportunities to Rick Roll your friends.
Along with editing and AR, the Bluetooth connection also enables you to have remote capture. This means you can set your camera at a distance and click the button on your phone that you strategically place out of frame, in order to get that wide group shot. Then along with your physical print out, for those that cant help themselves, you can still load up your pictures to your social media either via the app connection on your phone or the Micro SD card in the camera itself.
The Kodak Classic also has a pop-up viewfinder and auto focus enabling you to capture quality pictures without all the technical hassle of modifying focus settings. Along with the remote capture there is a shutter functionality that allows you to capture a bunch of shots and then choose the one that happened to capture you in the right light at that perfect angle, then delete all those other unflattering shots that you wouldn't want leaked for public consumption.
Battery Charge
With the Kodak Smile Classic you can expect to get around 35 prints before needing to recharge. Unlike the cameras of our grandparents era, we cannot just pack more cartridges or batteries and keep on snapping shots. With a generation of people that cant go through a meal without taking pictures, 35 prints might not seem quite adequate.
The upside to this is that you can still take a lot more photos with the camera, you just will have to be selective about which photos you want printed. When you really start thinking about the photos you want printed, the 35 print limit starts seeming a bit more reasonable. Sure you may want to take a thousand pictures but how many of them need to be printed and stored?
To charge the battery there is a USB slot. To be specific it is a Micro USB charging slot. The Micro USB charging adapter is included in the kit itself but with a 2019 release date for this camera it leaves me wondering why they didn't just take the jump and go USB-C. Either way with Micro-USB you wont find yourself unable to find new cables in case you need to buy a replacement.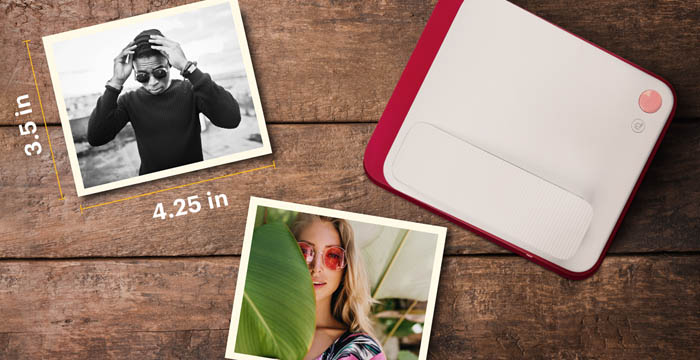 Other Considerations
One big factor in a decision to purchase a camera like this is the cost of upkeep. With a camera phone you have no cost in taking photos, however with an instant camera you need to buy photo paper. Given that pretty much every instant camera being made today is utilizing the Zink printer paper, and Zink Holdings is the only producer of the paper, you do not have very many options.
Shopping around wont help you out here because the print technology is patented and monopolized. That being said, the cost of the prints isn't going to break the bank, but it might make you be a bit more selective about which pictures you decide need to be immortalized in the form of a physical print.
Why Choose This Camera?
At the end of the day if you want to give meaning back to pictures you should pick up an instant camera. Photography used to be a very emotionally charged experience. At some friendly gathering or the end of some adventure you would all gather around and snap that one shot that captured the moment. Years later you would visit a friend and go through their photo album coming across that cherished memory captured in the photo, and you would feel that moment all over again.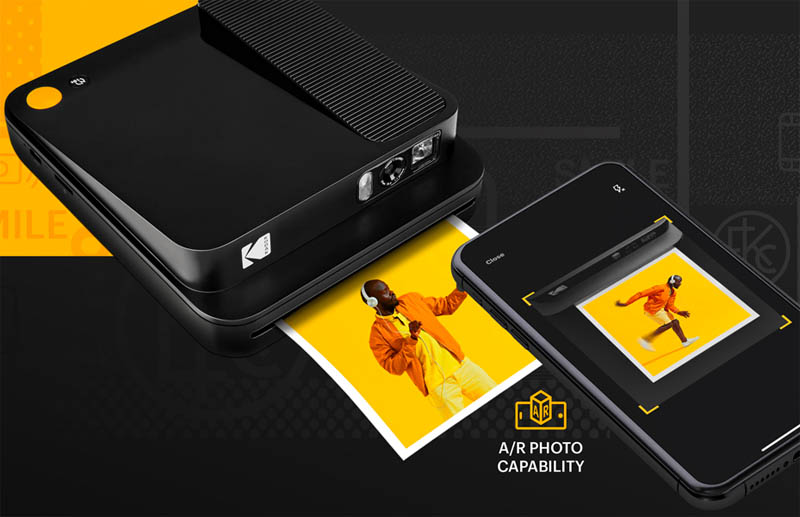 That is what the Kodak Smile Classic is trying to bring back, and it does a great job. It has just enough of the nostalgic feel with their classic design and instant prints, mixed with modern features like AR and the phone sync to appeal to every generation. With a phone being that all in one device photos no longer feel personal, they in fact feel like a hindrance to enjoying the moment. Every moment with a camera phone seems to be an Instagram moment that kills the personal experience. With this new generation of camera making you more selective about prints, you can find that precious moment and make it a Kodak moment not an Instagram one.