Quick Analysis
Pros
Translates between 104 different languages.
Quality design and long-lasting battery.
Transcription service for translating long speeches.
Can also translate written text.
Cons
Requires a data plan or WiFi connection for operation.
Pricey.
These days, our world is more interconnected than ever. If you're in business or live in a major city, you'll regularly encounter people who don't speak your language. Not to mention, if you plan on doing any post-covid tourism, you'll run into similar issues. For many of these purposes, a tour guide or an interpreter will get the job done. But an interpreter is expensive, and a tour guide can't go with you everywhere at all times. This can make it nigh impossible to function normally in another country.
Technology has given us some solutions. Some of these, like Google Translate, are free. But as they say, you get what you pay for. If you want consistent, reliable performance, you'll need to buy a personal translator. A translator will let you communicate with just about anybody, without the need for a human interpreter.
Note: At no extra cost to you, we may earn a commission for purchases using our links. Learn more.
Now, we're going to review the Langogo Summit. The Summit is a handheld device that's designed to translate between you and another person. You talk into it, and it speaks back in the other person's language. When they speak into it, you get a readout in your language. But those are just the basics of any personal translator.
To find out how well the Summit performs in everyday life, we needed to look at all its features and functions. As it turns out, there was a lot to uncover. We'll look not just at the translation accuracy, but also at the connectivity and other features. Let's see how it performs!
Overall Design
The Langogo Summit (10% off code: SUMMIT10) is designed to look and feel like a smartphone, right down to the camera on the back. It measures 4.73 inches long, 2.4 inches wide, and half an inch thick. At 10.8 ounces, it's lighter than your average smartphone, so it's easy to carry and handle. It's constructed from durable plastic, with a textured back that feels comfortable in your hand. The housing is available in black or grey-brown, so it can match your personal sense of style.
The front panel is occupied by a four-inch LCD display. This display uses an IPS panel, so it's visible from a 178-degree angle. The result is that it's easy to share the screen, and view it with somebody else. This is an essential feature, since you're going to want to share the screen under certain circumstances. Reading from a distance, with or without glasses, is simple. You can adjust between three different text sizes, depending on your needs. Like a smartphone, you can also lock the Summit's screen. It unlocks with a simple four-digit PIN.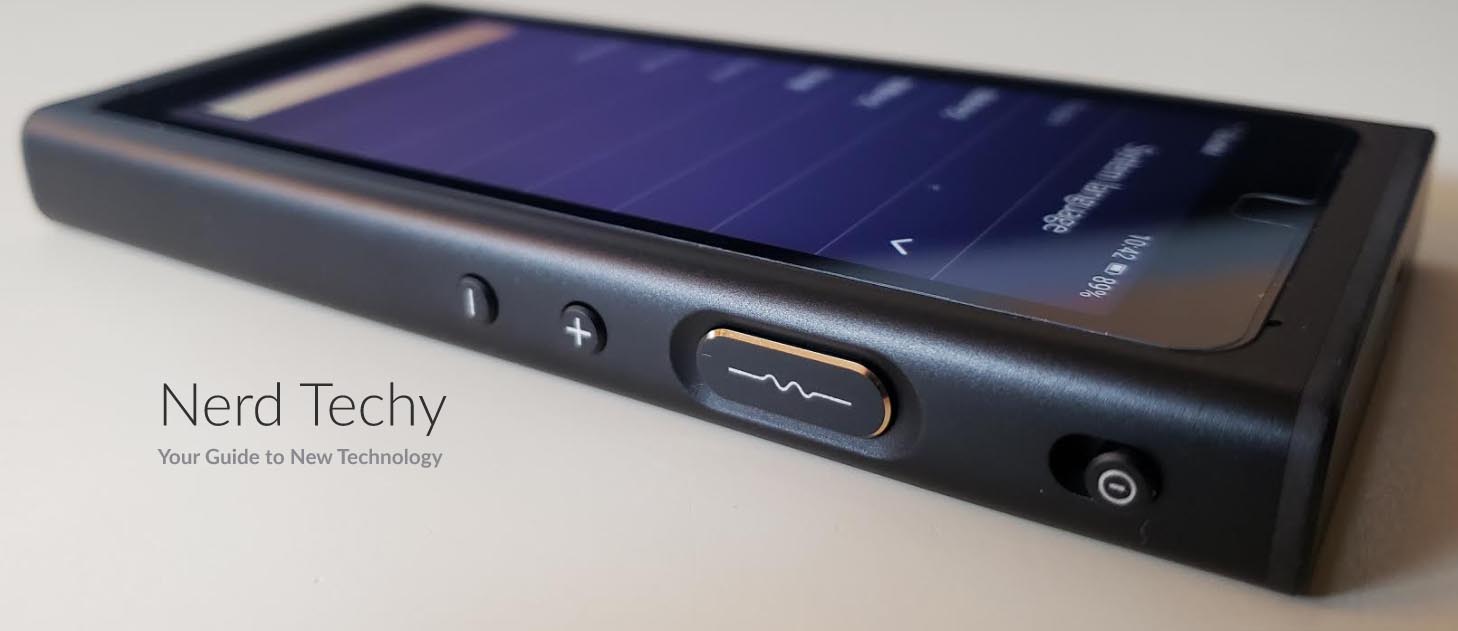 On the side, you'll find a few physical controls. There's an on/off switch at the top, which is operated with your thumb. Below that, there's the translate button, which is exactly what it sounds like. You press it whenever you want to talk into the translator. Finally, there are the plus and minus buttons for changing the text size. The bottom of the case has a USB Type-C port for charging. A charging cable is included in the box, so you have everything you need to get started. There are four battery lights next to the charging port, which let you know how much juice you currently have.
The battery has a capacity of 3,250mAh, which is enough for about 10 hours of operation. This is a rough estimate, assuming a normal level of use. In practice, the battery life can be far shorter or far longer, depending on how you're using it. Even so, the performance is superior to many other personal translators. Charging takes about 2 ½ hours, assuming you're plugged into a standard USB 3.0 port.

One thing that might cause people to balk is the Summit's price, which is a bit steep. If you want a more affordable personal translator, the Langogo Minutes is a good choice. It's also smaller than the Summit, but it's not as good at noise isolation.
Everyday Operation
The Summit works in several different modes. During normal translation, you can either translate via text or via voice. So, you select your language and the other person's. Then, when you speak into the mic, it either shows the text on the screen, or speaks the words audibly. The voice function is available in most languages, but not all. Furthermore, some languages only have a male voice, while others have both male and female. If you choose the female voice option, it will use the female voice whenever it's available. If it's not, the Summit will use the male voice. If there's no voice available at all, you'll still be able to translate via text.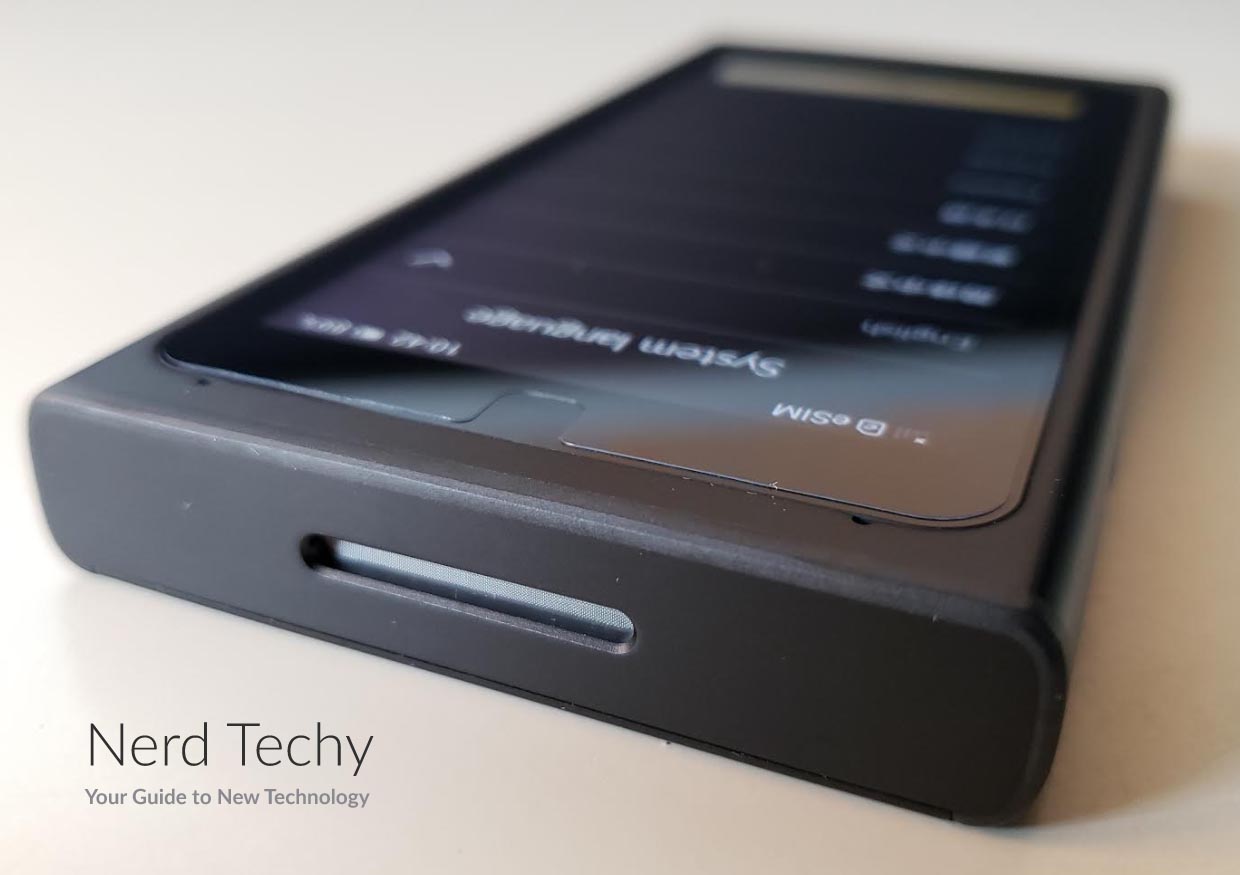 If you want to use the Summit with earbuds, you can. It will pair with any Bluetooth earbuds, and will work with their microphones. This allows for simultaneous interpretation. The Summit will translate even as the other person is still speaking, for faster communication. That said, the built-in mic on the unit works very well. In fact, there are four omni-directional mics, which allows for very effective noise cancelling. If you're trying to talk in a crowded conference room or train station, the background noise won't be a problem.
In addition to normal translation, you can also use the Summit in transcription mode. In this mode, it will record up to four hours of continuous speech. As it does, the screen will show a live readout. This way, you can focus on the meeting or presentation without fumbling with your translator. You can also download the transcription for later use. This service is free for one year, for up to 3,000 minutes — 50 hours — per month. After that, you'll need to pay a monthly fee. The fee is very reasonable compared to other similar services, and provides an excellent value.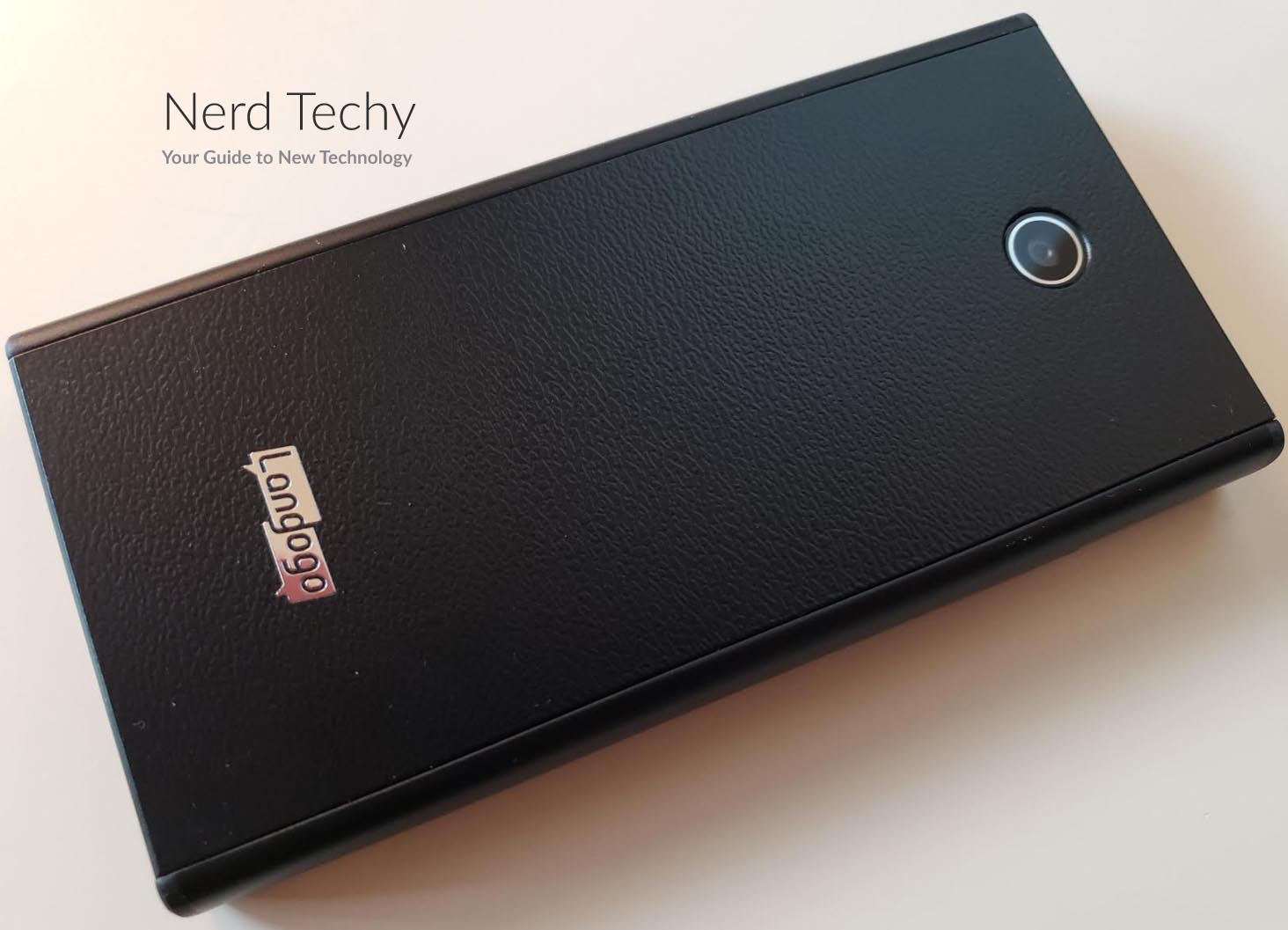 The Summit also has one more mode that's worth mentioning. In about half the languages, it can also translate photos. Remember the camera on the front? Just snap a photo of a sign, menu, or product manual, and you'll get an instant translation. You can actually have the translation read back to you verbally.
If you'd rather have something a little smaller, the Timekettle Zero is an excellent choice. It plugs into the bottom of your smartphone and works on your mobile data plan. However, it doesn't support all phones, and has fewer languages than the Summit.
Connectivity
The Langogo Summit doesn't actually do the translation locally. There's just not enough capacity in such a small device! Instead, the work is done in the cloud, which requires an internet connection. The cheapest way to achieve this is to connect via WiFi. That said, the Summit can also be connected via mobile data. This will require a SIM card and a separate mobile data plan for your translator.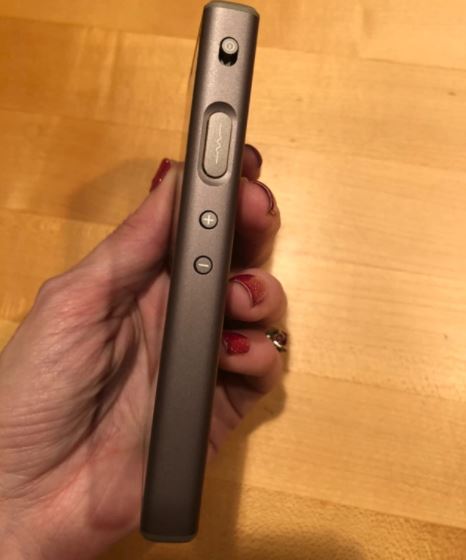 You can also save recorded audio translations for later review. The Summit itself has 226 hours of local storage. If you need even more, you'll have free access to 500 additional hours of cloud storage. Keep in mind that you can access local storage at any time, while cloud storage requires an active internet connection.
If you need offline translation, your options are limited. But being limited doesn't mean you have zero options at all. The Langogo Genesis is probably your best choice in this regard. It can translate all the same languages as the Summit. However, it will translate between English, Mandarin, Korean, and Japanese without an internet connection.
Quality of Performance
The Summit can translate between a total of 104 languages. These include English, Spanish, Mandarin, Japanese, French, German, Russian, and many others. You'll be hard-pressed to find anyone on Earth who can't speak one of these languages. Photo translation is a bit more limited, with support for 46 languages.
All the work is done by 24 different translation engines. Why 24, instead of one? For one thing, not all engines support all languages. By using 24, Langogo guarantees that at least one of them will work between two given languages. Another benefit of using multiple engines is that the Summit can recognize multiple accents in the same language. Langogo's algorithms are based on machine learning, and continually update themselves. The more you use the translator, the better the performance gets.
Even right out of the box, the Summit performs quite well. You'll reliably get accurate translations on a consistent basis, just as advertised. That said, no automatic translator is perfect. You're inevitably going to run into some minor hiccups. This is mostly because people don't usually speak perfectly. They use incorrect grammar, or trail off mid-sentence and jump to another thought. These verbal hiccups can occasionally cause some confusion. But those are minor issues in the grand scheme of things.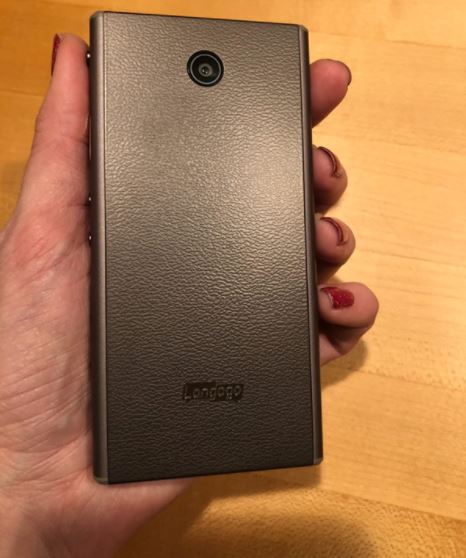 Final Verdict
So, is the Langogo Summit (10% off code: SUMMIT10) worth your time and money? For most purposes, the answer is going to be yes. To begin with, it's very well engineered, with quality physical construction. The buttons are easy to operate, and the touchscreen is high quality. We particularly appreciated the use of an IPS panel, which makes it much easier to share the screen. Translation options are also more varied than on many pocket translators. Women will appreciate the ability to use a female voice, albeit only for certain languages. And everyone can take advantage of the photo translate feature. You'll never have trouble reading a menu in a foreign language again.
If anything, you may balk at the price. But if you want a top-quality pocket translator, you've got to expect to spend a little. The same goes for the transcription service, which is a great value when you consider what you're getting. Moreover, the ability to translate between 104 languages is a game-changer. Yes, there are some tribes deep in the Amazon rainforest that don't speak any of them. But you'll be able to talk freely with just about everyone else.
Please consider sharing:
Note: At no extra cost to you, we may earn a commission for purchases using our links. Learn more.