If you're looking for an affordable pair of wireless headphones, there's never been a better time to buy. Advances in technology and fierce competition have caused an explosion of wireless cans on the market. All of this can be traced to the invention of True Wireless Stereo in 2015. All of a sudden, it was possible to transmit high-quality stereo audio over Bluetooth, and the race was on. Every manufacturer was pushing hard to build the best wireless headphones.
This has been good news for consumers, since it gives you plenty of options. But it can also get confusing. How do you know which headphones are any good, and which ones you should pass up? That's where we come in. We've reviewed literally hundreds of wireless headphones and earbuds, so we know what we're talking about.
Note: At no extra cost to you, we may earn a commission for purchases using our links. Learn more.
Today, we'll be looking at two different pairs of wireless ANC headphones. First, we're going to look at the Mpow H18 Active Noise Cancelling Headphones. These are a pair of long-lasting headphones that are designed for maximum playtime.
Next, we'll be checking out the bopmen S40 ANC Headphones. These are lightweight headphones with durable cotton padding instead of foam. Which pair of headphones is the best? Let's take a closer look, and see what each of them brings to the table.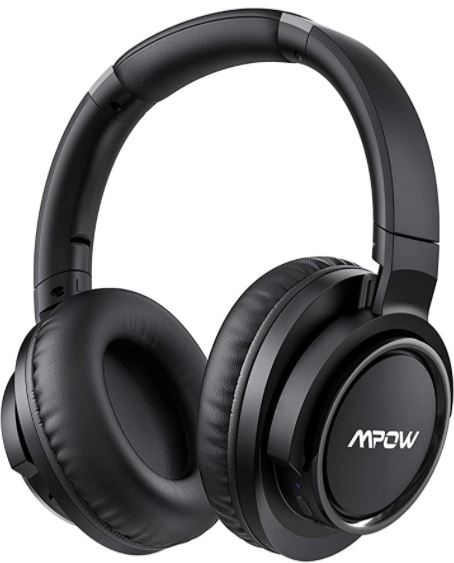 Mpow H18 Active Noise Cancelling Headphones
In the world of audio equipment, Mpow needs no introduction. They're famous for producing high-quality ANC headphones, wireless earbuds, and even gaming headsets. Their H18 Active Noise Cancelling Headphones do honor to that tradition. The design is big and beefy, with a fat head band that's thickly padded. It's also adjustable, with an aluminum insert that slides easily in and out when you need it to.
The ear cups are padded with thick memory protein, a similar material to memory foam, but slightly more forgiving. It's also more breathable, so you don't have to worry about sweat getting trapped against your cheeks. The ear cups can swivel 90 degrees in any direction, which makes for an easy fit on virtually any face. They're also fairly wide, so you should be comfortable even if your ears are on the larger side.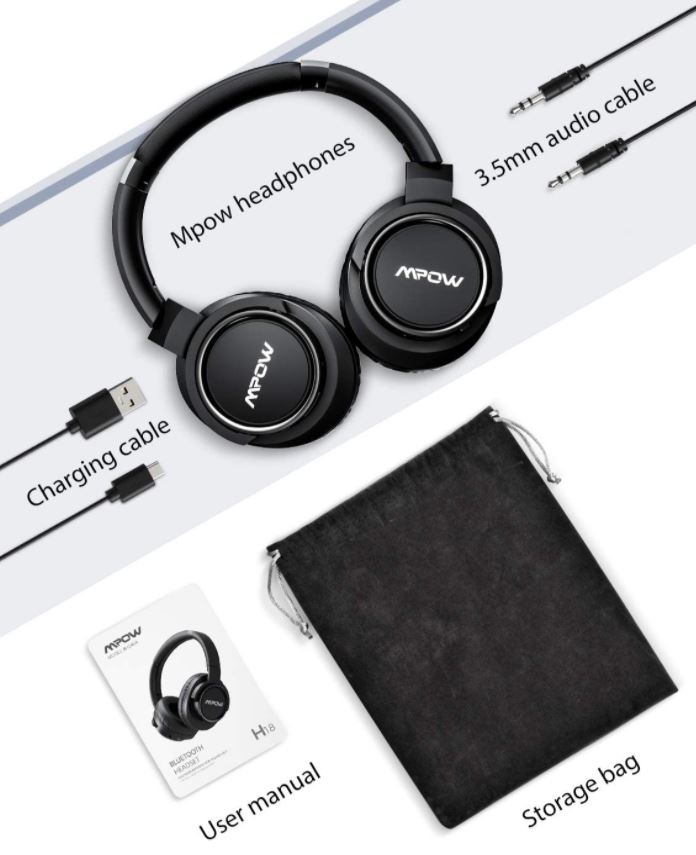 The H18 doesn't have any external controls. You'll have to adjust the volume or change tracks on your phone or MP3 player. That said, there is a small switch on the right ear cup to turn the ANC on or off. There are also Micro USB and 3.5mm aux jacks for charging or connecting to a wired audio source. This results in plenty of basic functionality without a bunch of complex extras.
Along with the headphones themselves, you get a small storage bag. It's just a little drawstring pouch, but it's good enough for scratch protecting when you're stowing your gear. There are also Micro USB and 3.5mm aux cables for charging and audio respectively. Everything is covered by Mpow's standard 12-month warranty. If you register on their website, Mpow will extend this warranty to 24 months at no extra charge. This takes less than five minutes, so it's definitely worth your time.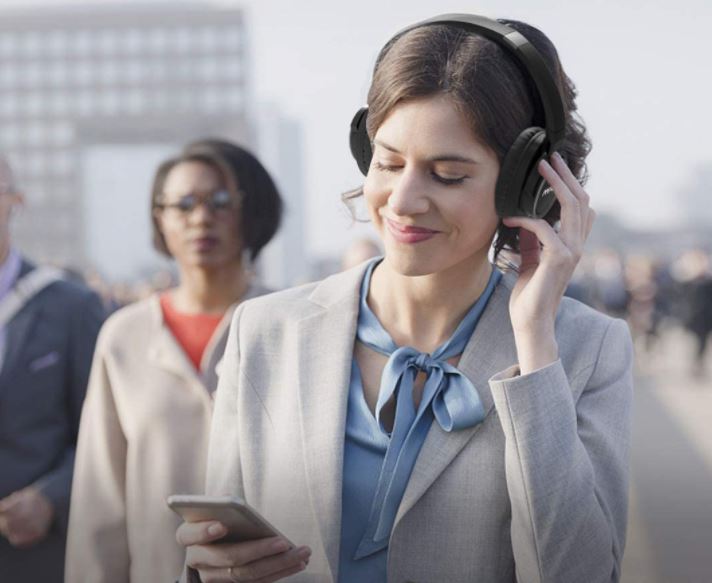 Battery & Connectivity
The most impressive feature of the Mpow H18 is its rechargeable battery. On a single charge, you can expect about 50 hours of playtime. Admittedly, this is a manufacturer's rating, so it comes with the usual caveats. Depending on your volume, your performance may vary. You can also expect performance to drop to 30 hours when ANC is active. Even so, you're looking at some of the longest-lasting headphones at any price point, let alone an affordable pair.
If you want your batteries to last even longer, you can use a 3.5mm aux cable to connect your headphones. When you're using this method, you won't be able to take advantage of ANC. You also won't be able to connect to devices that don't have a 3.5mm aux jack. On the other hand, you don't have to worry about battery life.
The Mpow H18 headphones use the Bluetooth 4.1 protocol. This is an older Bluetooth protocol, and doesn't support some newer features, such as dual-linking. More to the point, it has significant latency, so it's no good for gaming or watching videos. The audio will lag noticeably behind the video. For gaming or watching movies, you're definitely going to want to use the cord. On the flip side, the Bluetooth connection has a range of 56 feet, so you can roam freely while you listen.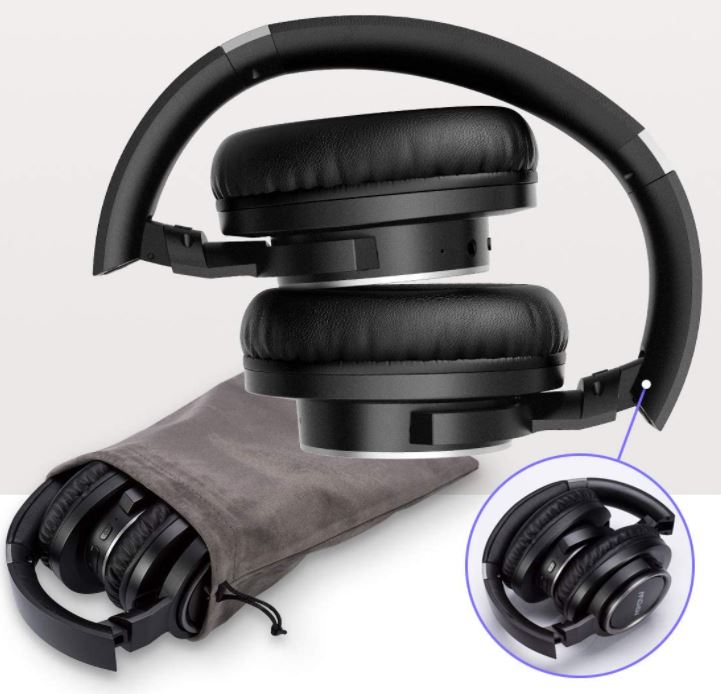 Sound Quality
The Mpow H18 headphones sport dual 40mm drivers, which is about average sized for headphones. This equates to reasonably good audio quality, with a simple, flat sound profile. We were particularly impressed by the soundstage, which was surprisingly wide for the price. You can easily hear different parts of the mix, regardless of frequency. That said, the bass is a bit underwhelming. It doesn't sound bad; there's plenty of texture and detail. It's just relatively quiet, no matter how much you try to turn up the bass.
The ANC on the H18 headphones is fairly rudimentary. It works fine for low background noises, but louder environments will definitely bleed through. With some music playing, it won't be that noticeable. But if you're looking for an isolated "white noise" experience, you're going to be disappointed.
The dual mics feature built-in CVC 6.0 technology. This chipset is designed to remove background noise while you speak, focusing the mics on your voice. As a result, it's easier for the other person to hear you when you're on the phone. CVC 6.0 has since been replaced by newer CVC 8.0 technology, but still works pretty well in its own right.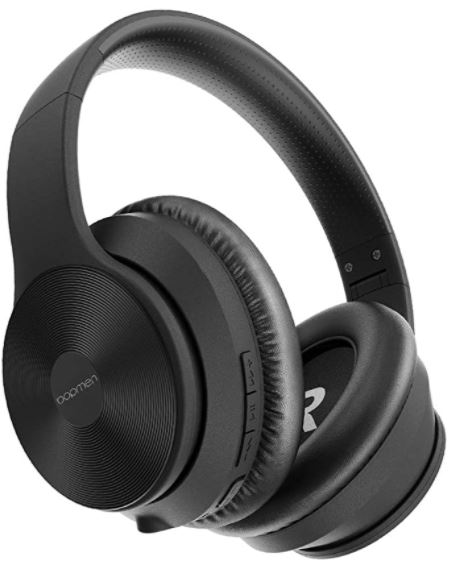 bopmen S40 ANC Headphones
The bopmen S40 ANC Headphones are a bit more modern in their design. The ear cups are wider and flatter, with round grooves on the back that are reminiscent of speaker cones. They're also well padded, and the padding is unusual. Foam breaks down over time, but cotton doesn't, and instead of foam, bopmen used cotton filler for the cushions. This makes them just as breathable as memory protein, but much more durable.
The ear cups don't swivel, but the head band does flex, and even hold. It's hinged on both sides, so it's easy to collapse the headphones for easy transport. The hinges also function as the opening point for inner aluminum slides, so you can adjust the length as needed. You're looking at a portable pair of headphones that's also comfortable to wear.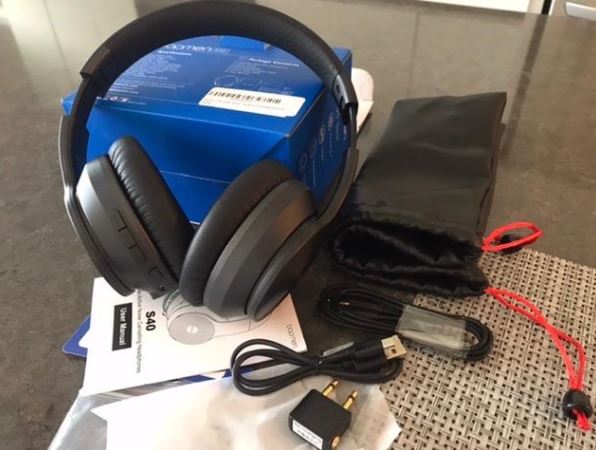 On the left ear cup, you'll find the controls. There's a row of three buttons towards the front that perform the majority of functions. You can skip tracks, adjust the volume, play and pause your music, and answer or end calls. Behind these buttons, there's a toggle switch for turning the ANC function on or off. Behind that, there's a Micro USB charging port, as well as a 3.5mm aux jack.
Inside the box, there's also a Micro USB charging cable, a 3.5mm aux cable, and a stereo adapter. The S40 headphones and accessories are covered by a 24-month manufacturer's warranty. The warranty is only valid if you register on bopmen's website, though, so don't forget to do that.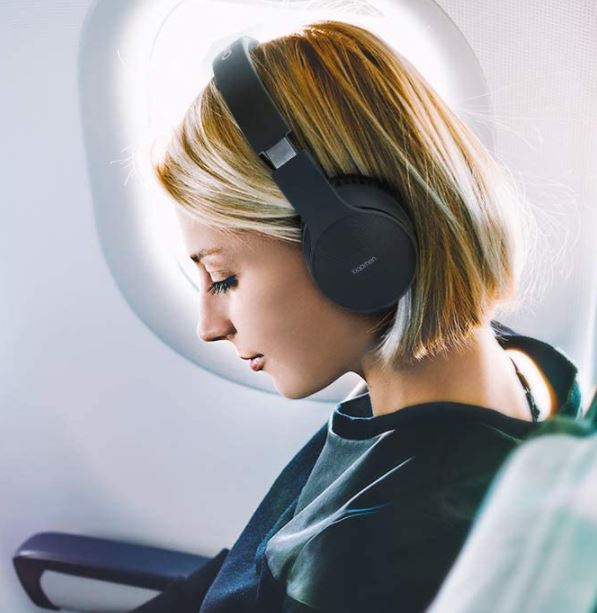 Battery & Connectivity
The bopmen S40 ANC Headphones will operate for about 20 hours on a single charge, or 15 with ANC enabled. This is not terribly impressive. It's not awful, but 25 to 30 hours is becoming more standard these days. On the other hand, this is a budget pair of headphones, so you're going to have to make some sacrifices. Charging takes only about 2 hours, so you can top off your battery in a short period of time. You can also save battery life by connecting with a 3.5mm aux cord. With a wired connection, you can use your headphones indefinitely, but the ANC function won't work.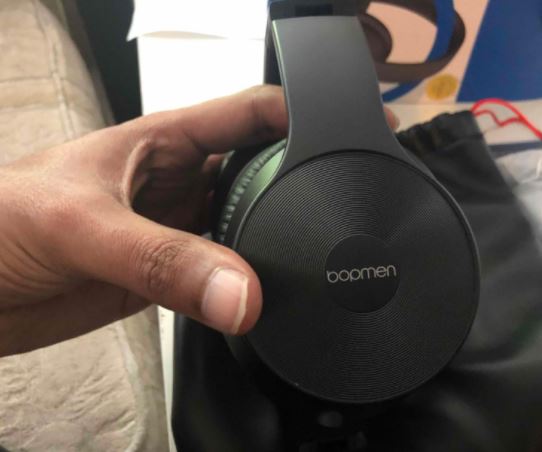 The S40 headphones support the latest Bluetooth 5.0 protocol. This protocol allows for higher audio bitrates as well as lower latency. The low latency is key, since it means you can watch a movie or video in Bluetooth mode.
Sound Quality
The bopmen S40's sound quality is better than you'd expect for the price. It's comparable to the H18 in most respects, including the wide soundstage. But also like most wireless headphones, the bass volume is a bit lacking. It doesn't have as much punch as you'd expect from a pricier pair of headphones. Nonetheless, it has plenty of texture and detail. In our book, that's a win.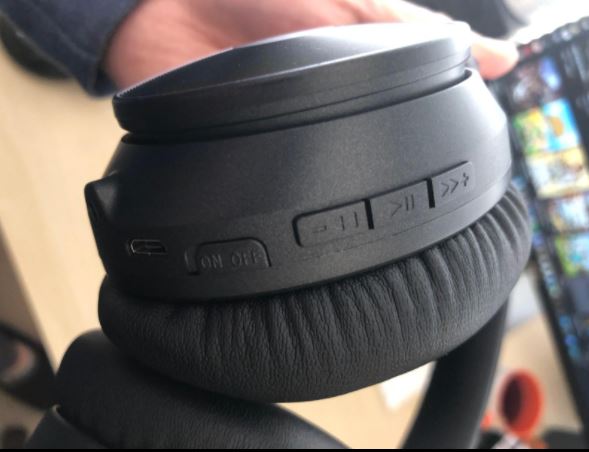 The active noise cancellation is minimally effective. It eliminates quieter noises altogether, but it only reduces louder noises. To cover up louder background noises, you'll need to be listening to music. Whether or not this is sufficient depends on your needs.
Final Verdict
Clearly, both of these headphones are a great value at a budget price. But which one is best for your needs? We started out by looking at the Mpow H18 Active Noise Cancelling Headphones. These are powerful cans that offer surprising audio quality for the price. The ANC is only somewhat effective, but that's to be expected on a budget pair of headphones. On the other hand, you don't often see a cheap 50-hour battery, which the H18 offers. CVC 6.0 rounds out the list of features. It's fair to say that the H18 headphones would have been state of the art a few years ago. About the only thing that's missing is a comprehensive set of external controls.
The bopmen S40 ANC Headphones are a bit more limited. The 20-hour battery life isn't bad, but it's not terribly impressive, either. The sound quality and ANC, meanwhile, are similar to what the Mpow offers. On the other hand, the S40 sports innovative cotton padding that lasts longer than foam. It also has a full set of external controls for easier operation. If design and comfort matter more to you than battery life and technology, the S40 headphones are right for you. It's also a better choice if you want to watch videos or play games. The low-latency Bluetooth 5.0 connection ensures that the audio and video will never go out of sync.
Please consider sharing:
Note: At no extra cost to you, we may earn a commission for purchases using our links. Learn more.