If you're in the market for some new wireless earbuds, congratulations! Now is a better time than ever to find the perfect pair. No, this isn't hyperbole; it's the truth. The wireless earbud market is experiencing a huge explosion of new models. Not only does this mean you have a lot of options, but the competitive marketplace has driven down prices. Back when Apple released the AirPods, they cost an arm and a leg. Nowadays, you can get similar quality for a small fraction of the price.
Of course, this huge proliferation of earbuds hasn't been without its issues. The main problem is that there are just so many options, it can be tough to figure out what's good. If you're not careful, you can end up with some buds that are less than stellar. One way to stay on the straight and narrow is to stick with manufacturers who have a quality track record. Mpow is an excellent choice in this regard. From their flagship M30 Plus earbuds to their more modest X3 buds, they have a lot of experience. They've even built some gaming headsets. In other words, you're not likely to be disappointed.
The Mpow M12 Wireless Earbuds are an affordable pair of buds that are designed for entry-level listeners. As a result, we'll adjust our expectations accordingly. But as you'll see, just because a pair of earbuds is affordable doesn't mean that it's bad. It just means you won't necessarily be getting all the latest bells and whistles. So, how well do the Mpow M12 buds compare to the competition? Let's dig deeper, and see how they stack up!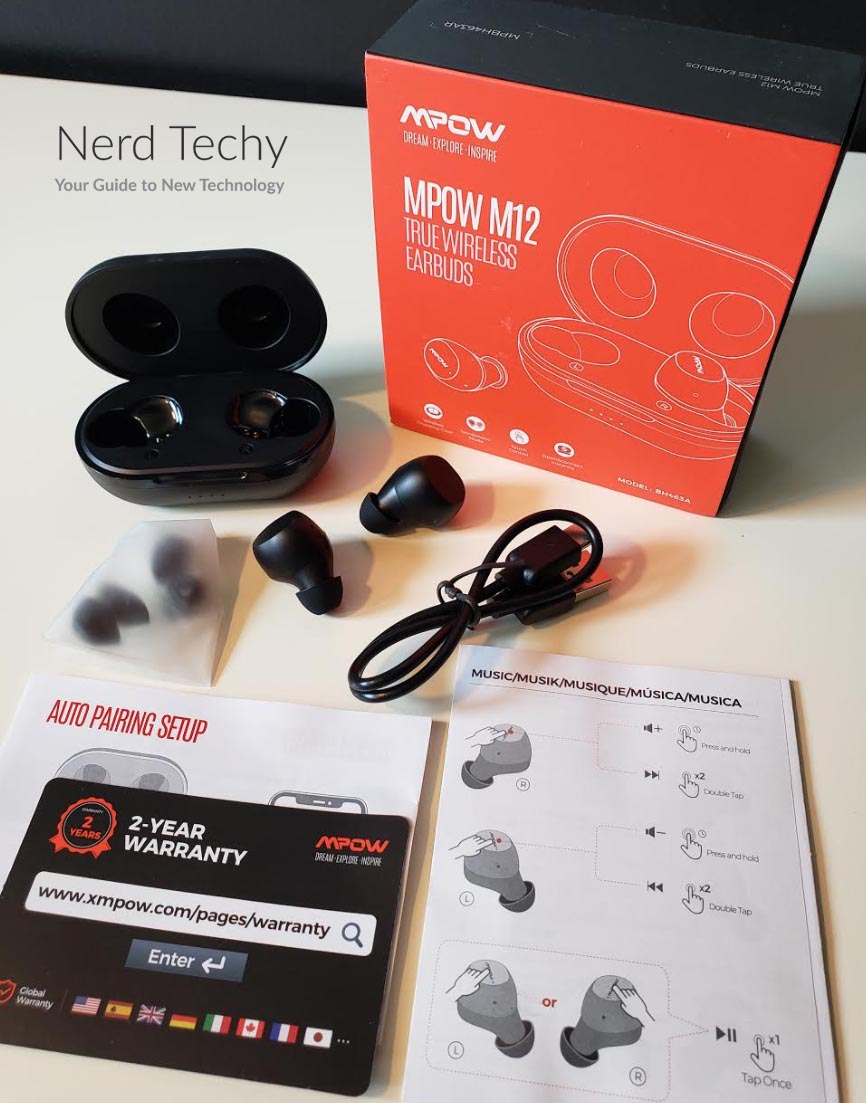 Overall Design
The Mpow M12 Wireless Earbuds have a compact, low-profile design that's as minimalist as they come. The shells are small and oval shaped, designed to fit neatly in your outer ear. The ear tips extend out at an angle, which allows for easy insertion. Of course, this design depends on good sizing in order to get a secure fit. If the ear tips are too loose, your buds will just fall out. If they're too tight, the buds won't be comfortable. Not only that, but you want a good seal in order to help filter out ancillary noise. Fortunately, Mpow includes three sets of ear tips in the package. If you don't get a good fit from the default tips, you can simply swap them out for a better fit.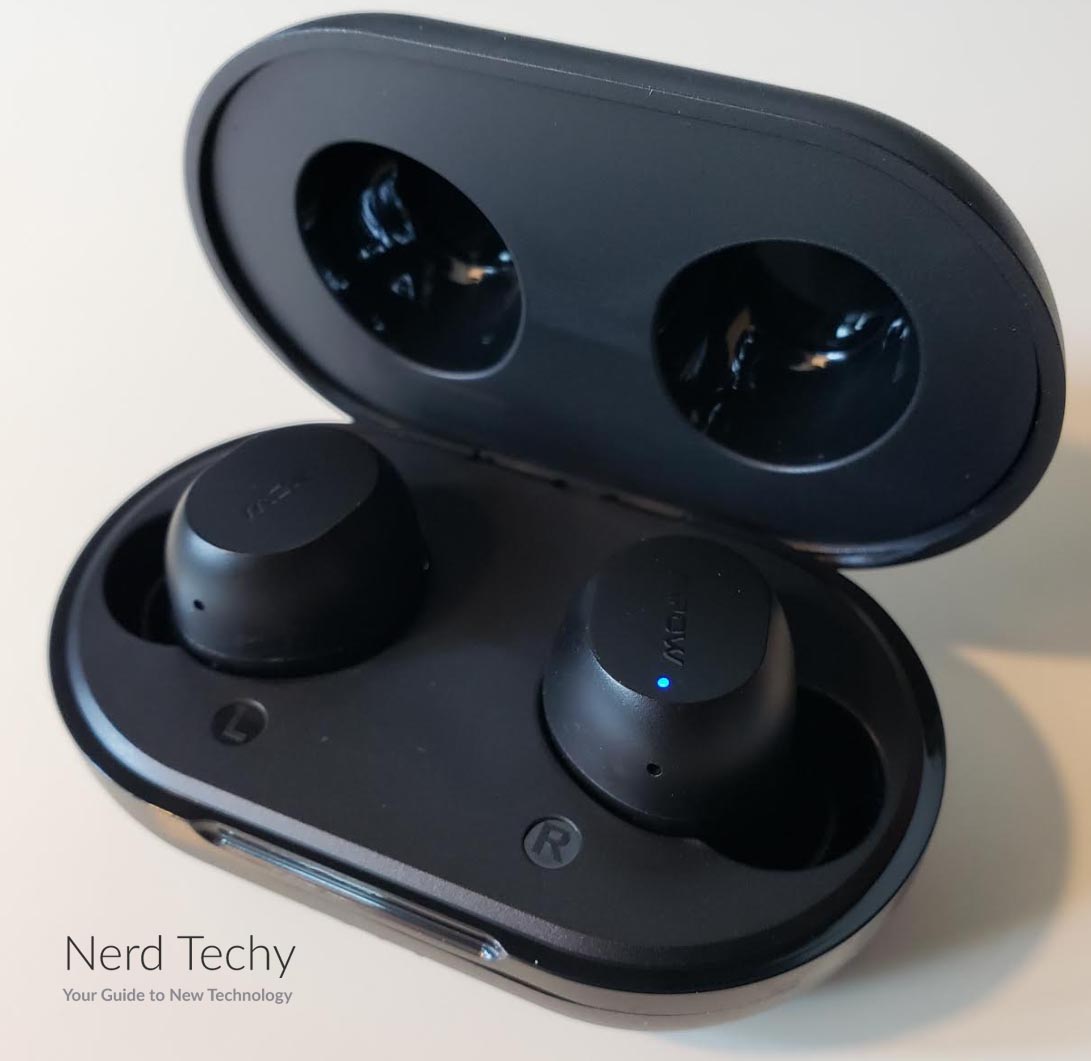 The earbud shells are matte black ABS plastic, which is fingerprint-resistant and easy to keep clean. You don't have to worry about these buds turning into a fingerprint magnet, no matter how often you handle them. On the back, the flat panels function as soft touch buttons. You can use them to operate all your phone's controls. With a tap or a hold, you can play or pause music, adjust the volume, skip tracks, and more. You can also answer and end calls as well as activate your voice assistant to use other phone functions.
The M12 earbuds have a water-resistance rating of IPX8, which is the highest available. Without knowing the specifics of Mpow's particular test, it's impossible to say for sure what exactly this rating means. But at a bare minimum, it exceeds IPX7, which means the M12 buds can be safely submerged. We wouldn't recommend putting this to the test, but wearing them in the shower is no big deal. On a more practical note, you also don't have to worry about sweat or rain.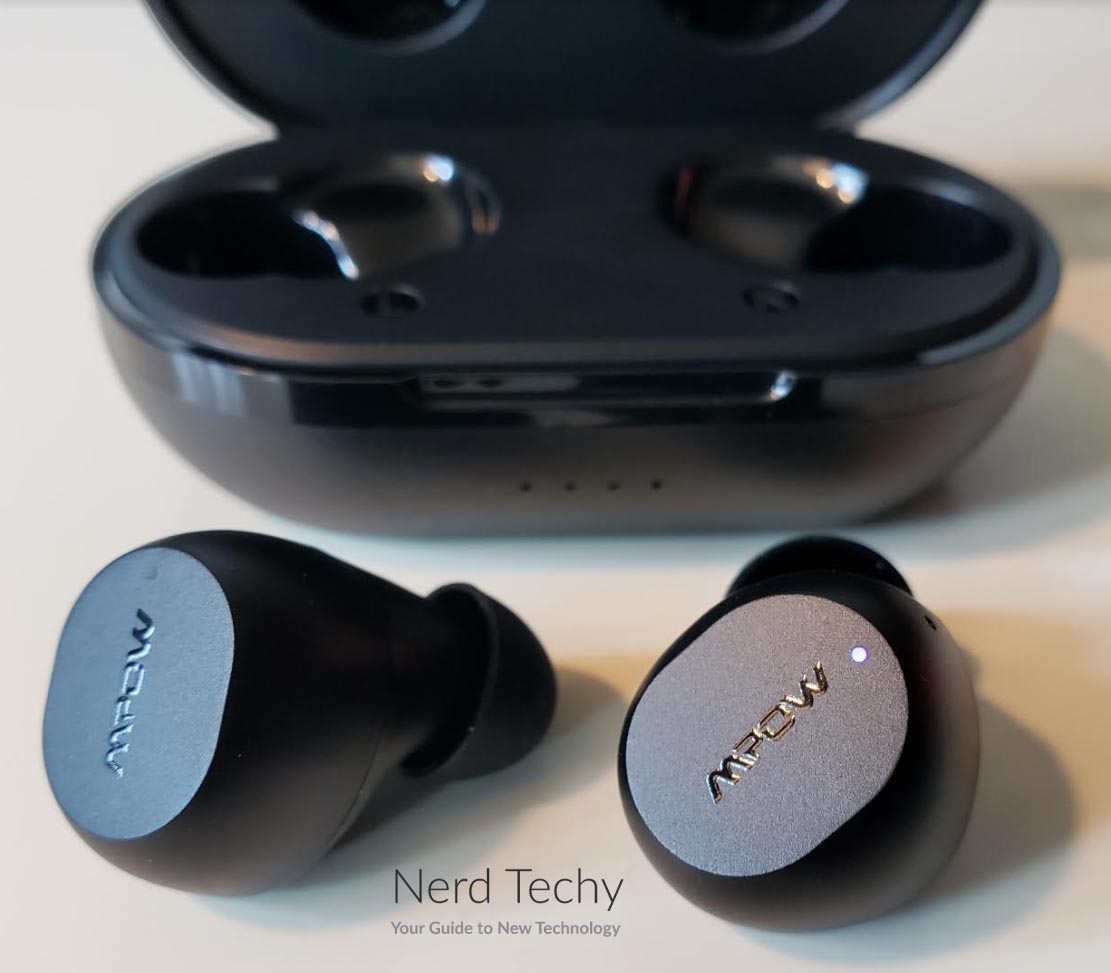 The charging case has a clamshell-style design that should be familiar if you're shopping for wireless buds. It's oval in shape, with rounded corners and edges that won't gouge or scrape anything. It's also attractive to look at, with a similar matte black appearance to the buds themselves. In total, it's 4.3 inches long, 3.9 inches deep, and 1.6 inches thick. This is a bit beefier than most charging cases, but not absurdly big. Moreover, at 2.6 ounces, the weight is fairly light. If you're wearing women's pants with tiny pockets, throw the case in your purse. Otherwise, you should be just fine.
Underneath the front of the spring-loaded lid, there's a cutout for your thumb. This makes it easy to pop the case open or closed with one hand. Beneath this cutout, you'll see a row of four LED lights. These indicate the current battery status whenever you insert the earbuds. The whole package is covered by Mpow's 12-month manufacturer's warranty. Not only that, but you can register on Mpow's website to extend your warranty up to 24 months.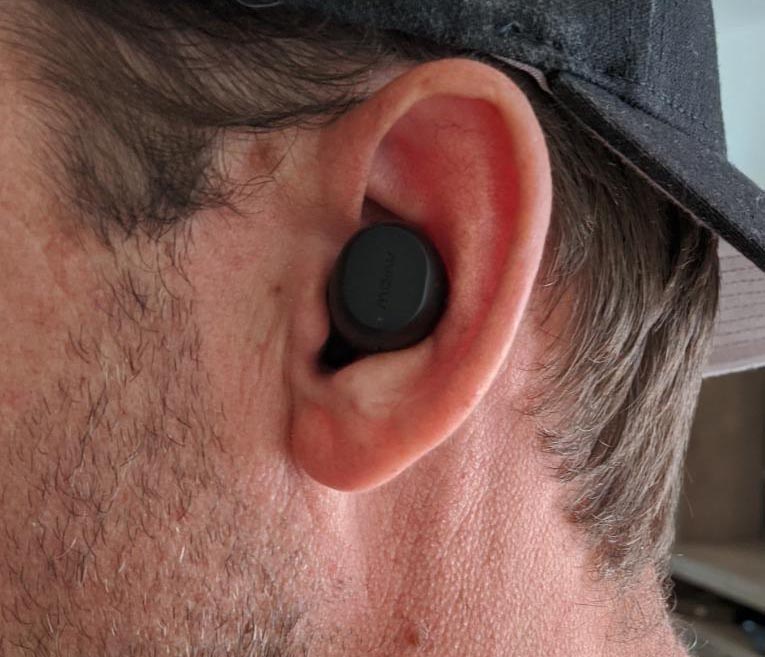 Battery & Connectivity
The Mpow M12 Wireless Earbuds will provide up to five hours on a single charge. This is based on Mpow's internal testing, which is performed at half volume. If you prefer to crank the volume, you can realistically expect about four hours per charge. That's not incredibly impressive, but it's about par for the course in this price range. It's still enough to get through your workout and commute, which is all most people really need.
If you're on the road, you can recharge from the charging case's internal battery. This provides enough juice for four additional charges, for a total of 16-20 hours depending on volume. Admittedly, this number is not the best on the market. Even for budget earbuds, a total of 25 to 30 hours is not unreasonable.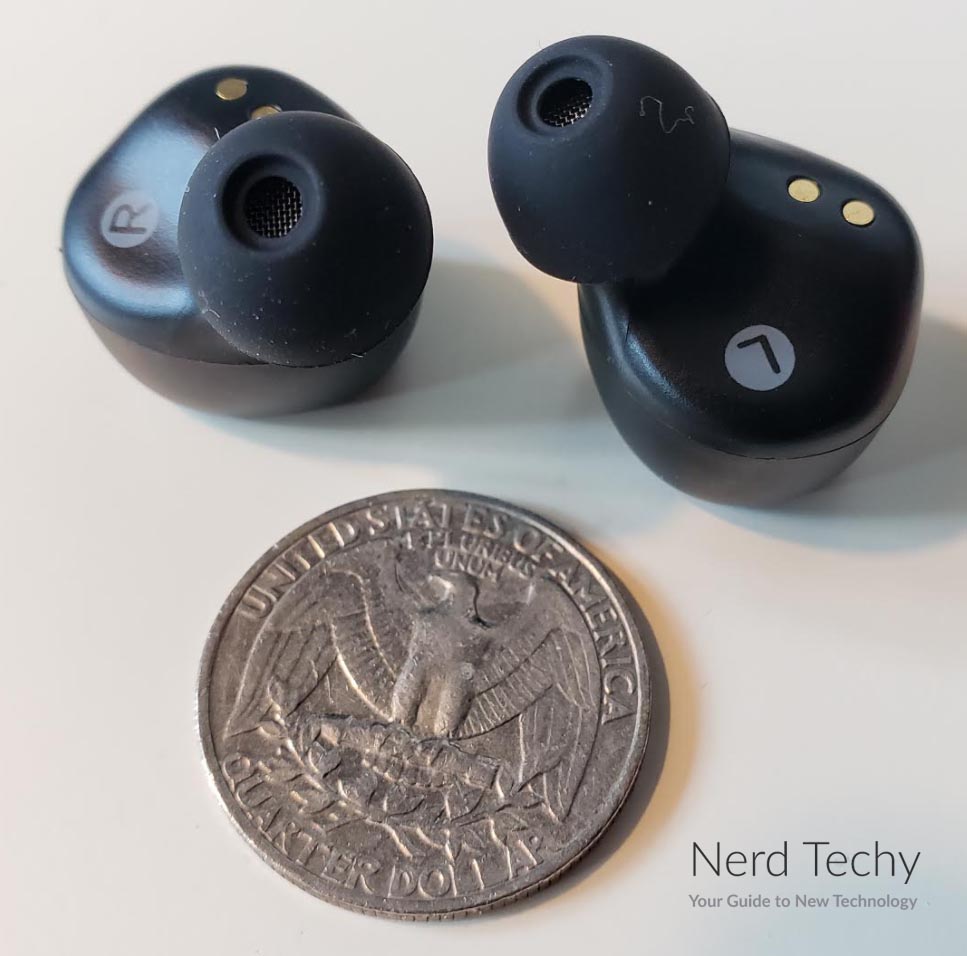 That said, charging your earbuds is still easy. With a 10-minute quick charge, you can listen for a full hour. And even if your buds are completely dead, you can fully charge in about an hour. Recharging the charging case with the included USB Type-C cable takes about two hours. Alternatively, the M12 case also supports wireless charging. This method takes about twice as long, but can be more convenient if you already own a Qi charger.
The M12 earbuds utilize the Bluetooth 5.0 protocol. This is the latest version of Bluetooth, with some major upgrades over version 4.2. To begin with, the 5.0 standard allows for higher-bitrate audio and a more stable connection. The stability is particularly on phone calls, with virtually no drops. Finally, Bluetooth 5.0 reduces audio latency to almost zero. You can watch a movie or play a game, and the audio will not be out of sync.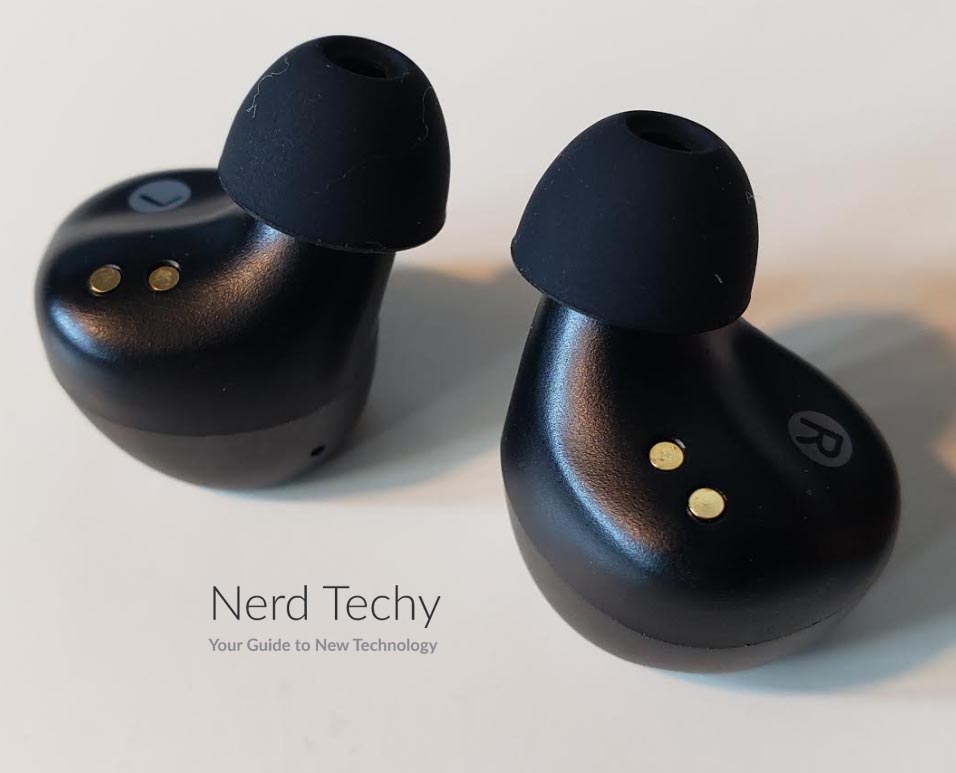 The M12 earbuds can be paired in stereo or mono mode, which is an unusual option at this price point. For most purposes, you're going to want to use stereo mode. It's the only viable way to listen to music, and it's the "normal" way to use headphones. However, mono mode can be useful for hands-free calling, driving, or anywhere you need to be aware of your surroundings. As an added bonus, using only a single earbud will also let your batteries last longer.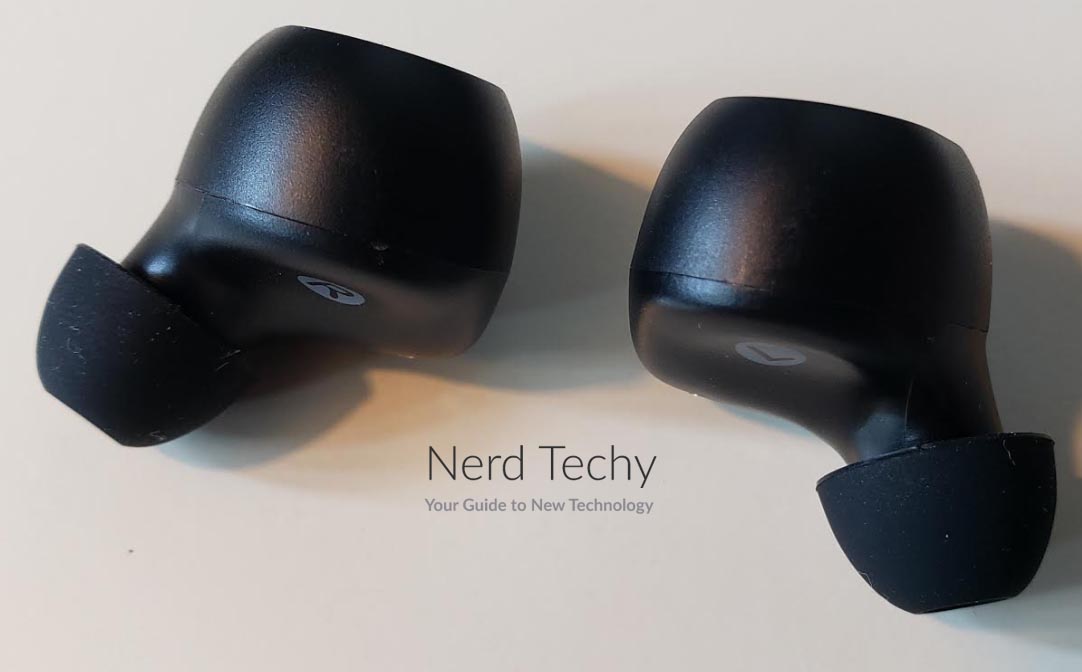 Sound Quality
When you're spending this little on a pair of earbuds, you probably aren't expecting much audio quality. We weren't. But we were pleasantly surprised to hear just how good the audio is. The highs and mids are particularly impressive. In the treble range, strings are clear and pleasant, as are cymbals. This is great for just about any genre, but particularly for country and classical. Mids are similarly clear and present. Vocals come right to the center without getting crowded out by other sounds. Whether you're a rap fan or an opera nut, you'll find plenty to enjoy here.
The bass is less powerful than we would have hoped, but that's understandable at this size and price. Realistically, you only get very powerful bass from tiny earbud drivers on the most expensive models. Even so, the bass sounds just fine. It's clear, not rumbly or muddy. It's just quiet. Whether this is a deal breaker will depend on what genres you prefer. But if you want good bass at this price, you're better off going with a pair of full-sized over-the-ear cans.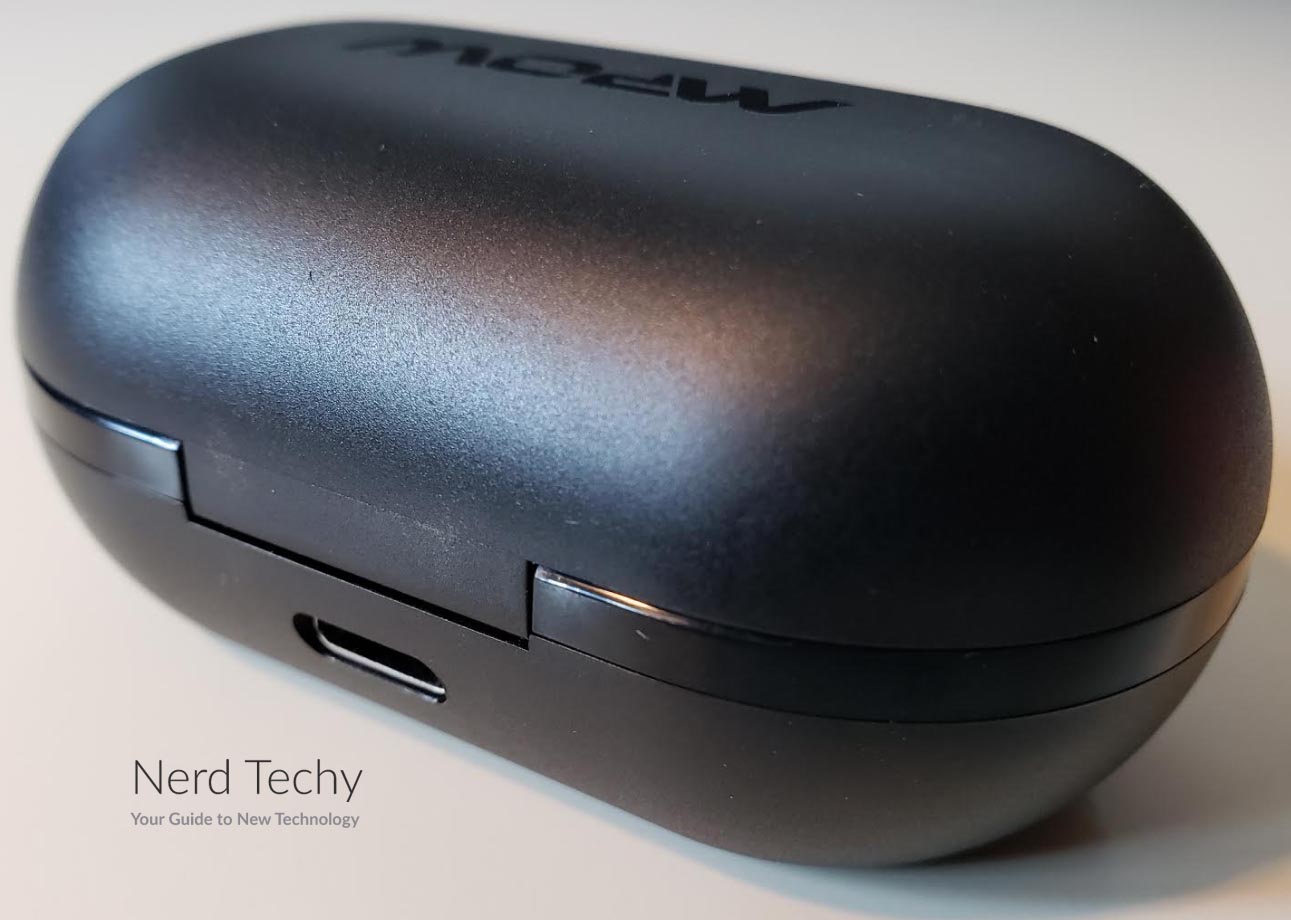 One other aspect of the M12's sound is the relatively wide soundstage. Unlike most earbuds at this price, the sound doesn't feel "squished". You can hear the separation between the instruments. Of course, this is relative. The soundstage doesn't really compare to what you'll get from a pricier pair of buds. But considering what you're paying, it's one of the widest around.
There is no active noise cancelling feature for hands-free calling on the Mpow M12 buds. That said, only very loud environments should pose a major problem. In most places, even outside on a breezy day, the other person will hear you just fine. Note that your performance will definitely perform if you're using two earbuds instead of one. This is because the dual mics will do a better job of honing in on your voice.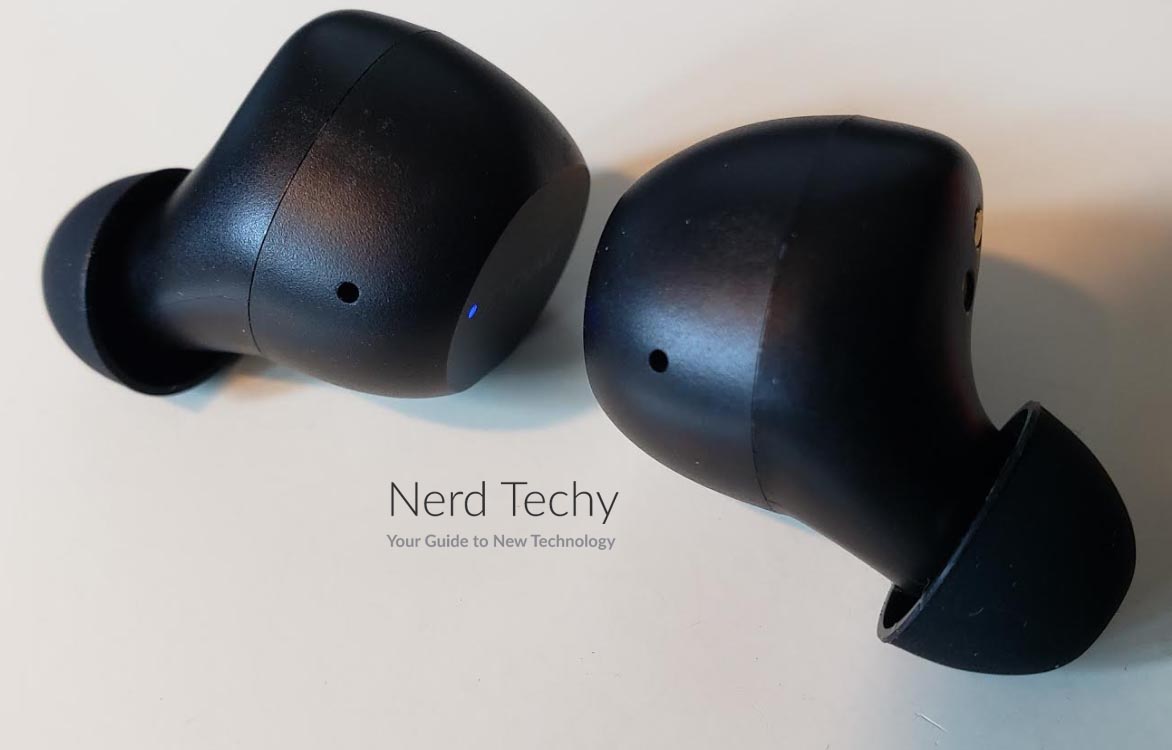 Final Verdict
When you're looking for a pair of earbuds in this price range, you're going to have to make some sacrifices. Mpow keep things simple. The Mpow M12 Wireless Earbuds don't have a lot of bells and whistles, but they do their job well. Most importantly, the sound is much better than you expect from a pair of affordable buds. To be fair, the bass is somewhat lacking. But that's to be expected. More to the point, the bass might be quiet, but it actually sounds good. You won't find any of the muddiness or rattle you hear from a lot of cheap drivers. As for the other frequencies, thee mids and highs hold up just fine.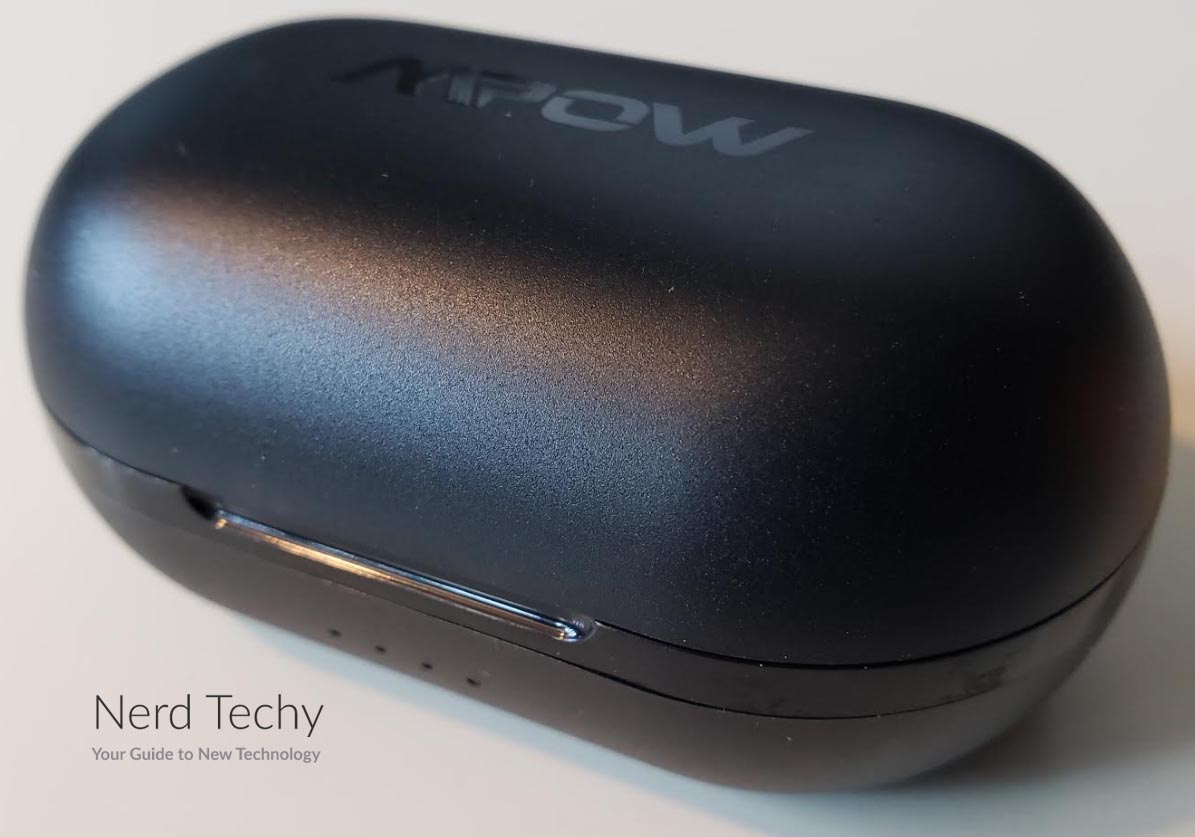 Battery life was a minor disappointment. We would have liked to see at least 25 hours of performance. Once again, though, you're looking at a cheap set of buds. The more important thing is to look at the quality of construction, which is excellent. The case is attractive and durable, with comfortable, rounded edges. The earbud shells are smooth and washable, so keeping your buds clean is no issue. All in all, you're looking at one of the better earbud options at a budget price.
Meet Derek, "TechGuru," a 34-year-old technology enthusiast with a deep passion for tech innovations. With extensive experience, he specializes in gaming hardware and software, and has expertise in gadgets, custom PCs, and audio.
Besides writing about tech and reviewing new products, Derek enjoys traveling, hiking, and photography. Committed to keeping up with the latest industry trends, he aims to guide readers in making informed tech decisions.