We spend a lot of time reviewing wireless earbuds. And for many people, a set of earbuds is all you need. They're a great option for workouts, commuting, and everyday casual listening. However, the sound quality is limited by the small drivers, which have to fit in a tiny earbud profile. This is particularly noticeable in the bass end of the spectrum. To get clear, punchy bass, you need larger drivers. And for this, you need a traditional set of over-the-ear headphones. A few years ago, all of the best headphones had a wired design. But with the advent of True Wireless Stereo (TWS), you can now get studio quality sound from wireless headphones.
But there are many wireless headphones on the market, and not all of them are worth spending money on. Some of them are downright awful, and at first glance, it's not easy to sort out what's what. One way is to stick with tried and true manufacturers. But there are plenty of newer companies that are also making quality headphones. Today, we'll be looking at one of those, the Mu6 Space 2 Hybrid ANC Headphones. Mu6 is a newer manufacturer, which launched their first product in 2018 via Indiegogo. The Space 2 is an upgraded, improved version of those original headphones. So how well-engineered are they? And how do they sound? We took a close look, and now we'll tell you what we discovered.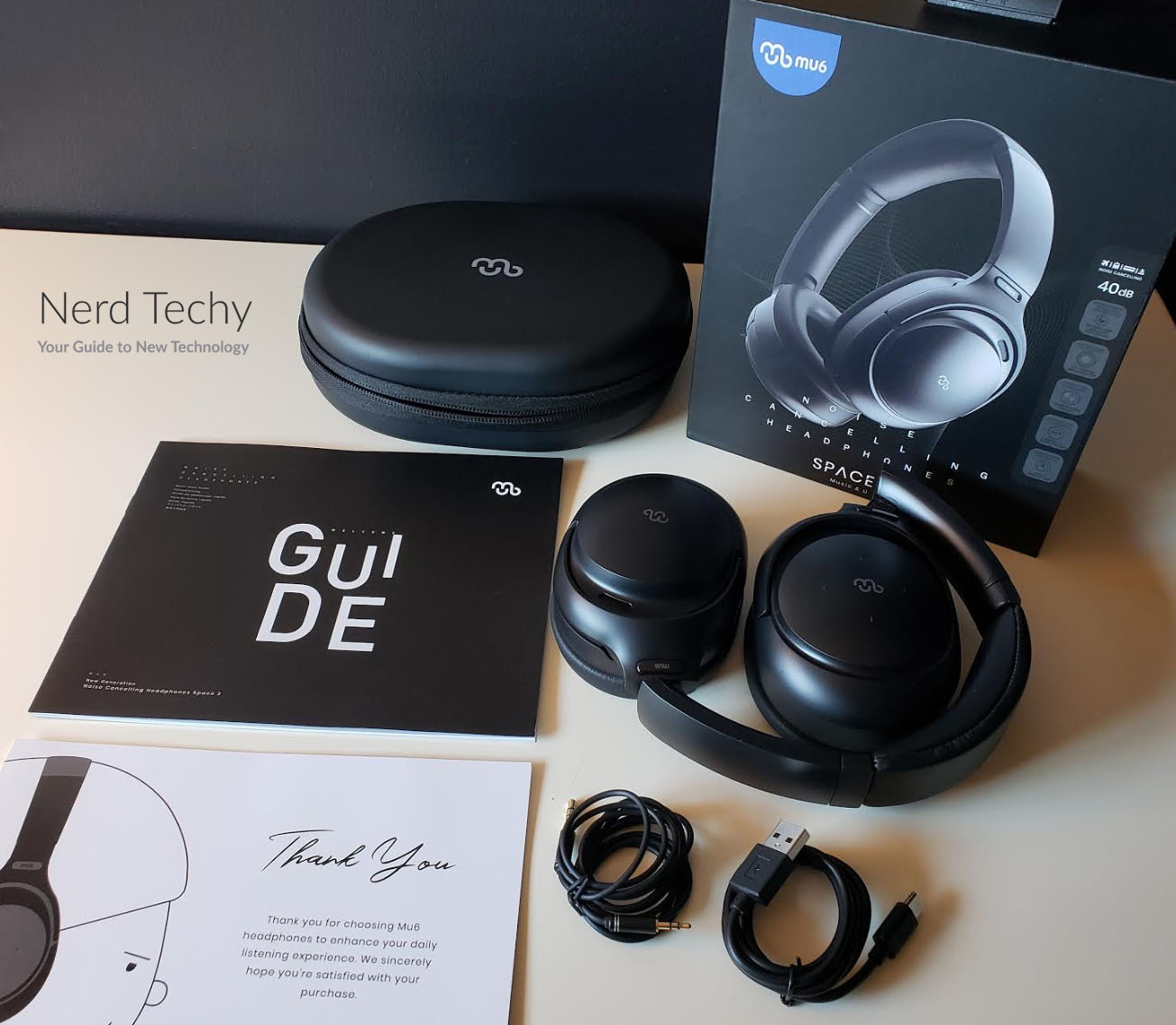 Design & Construction
The first thing we noticed about the Mu6 Space 2 is just how well-padded they are. The ear cups themselves are designed to be wide and deep. This ensures that even the largest ears won't present an obstacle to a comfortable fit. The padding is thick and lush, and it's forgiving enough that even the most demanding individuals will be pleased. It's stitched from a soft nylon fabric, which makes it exceptionally breathable. The outer layer is a protein leather, which makes it as washable as it is breathable. All in all, we felt that the cups were very comfortable and easy on the face. The top of the headband is also padded. If you've got a larger head, you'll appreciate this feature, since it won't dig into the top of your noggin.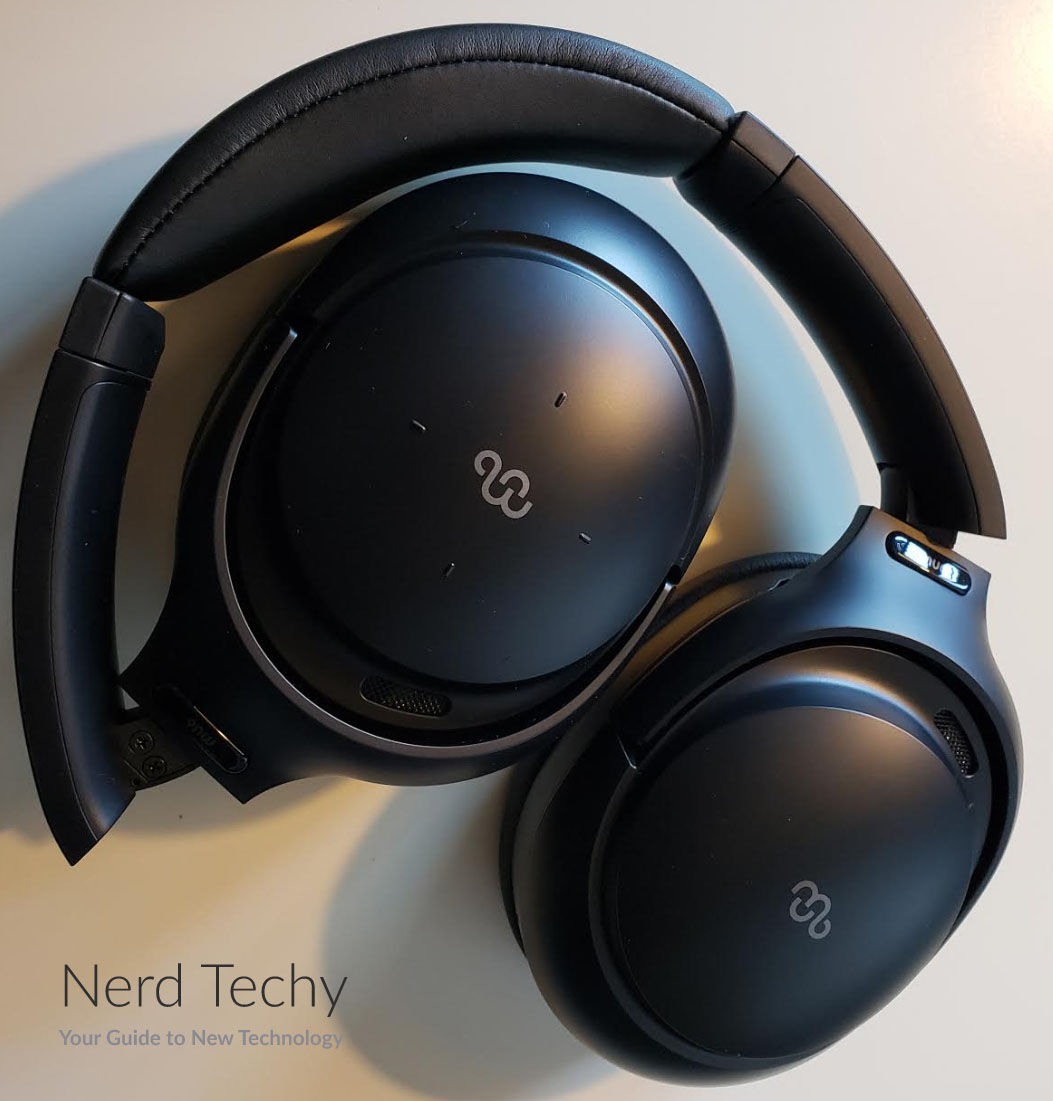 The fit is also adjustable. The headband expands, with a telescoping design that includes sturdy aluminum internal slides. The ear cups also pivot and swivel in both axes. Regardless of the shape of your head, you'll find the fit to be easy to customize. The hinges are all well-engineered, and are built seamlessly into the matte black ABS shell. The shell itself is easy on the eyes, with few markings or distractions. The only imprint is a small grey Mu6 logo on the back of each ear cup.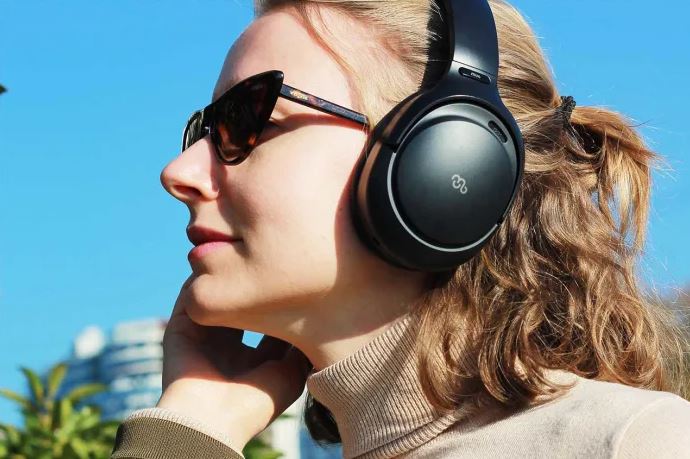 The pivoting design makes the Space 2 easy to store and transport. It folds flat, so it can easily be slipped into a backpack or laptop bag. But this is a pricey, premium set of headphones. In practice, you're going to want a better way to keep it protected during transport. For this purpose, Mu6 includes a carrying case in the kit. It's well-padded on the inside, which gives it shape and structure, and prevents your headphones from getting scratched. It also has an attractive leather exterior, with a Mu6 logo on the top. It's not quite a hard case, but it's considerably sturdier than the flimsy bags that come with many headphones. There's also a lightweight bag in the kit, which you can use if you don't need the leather case.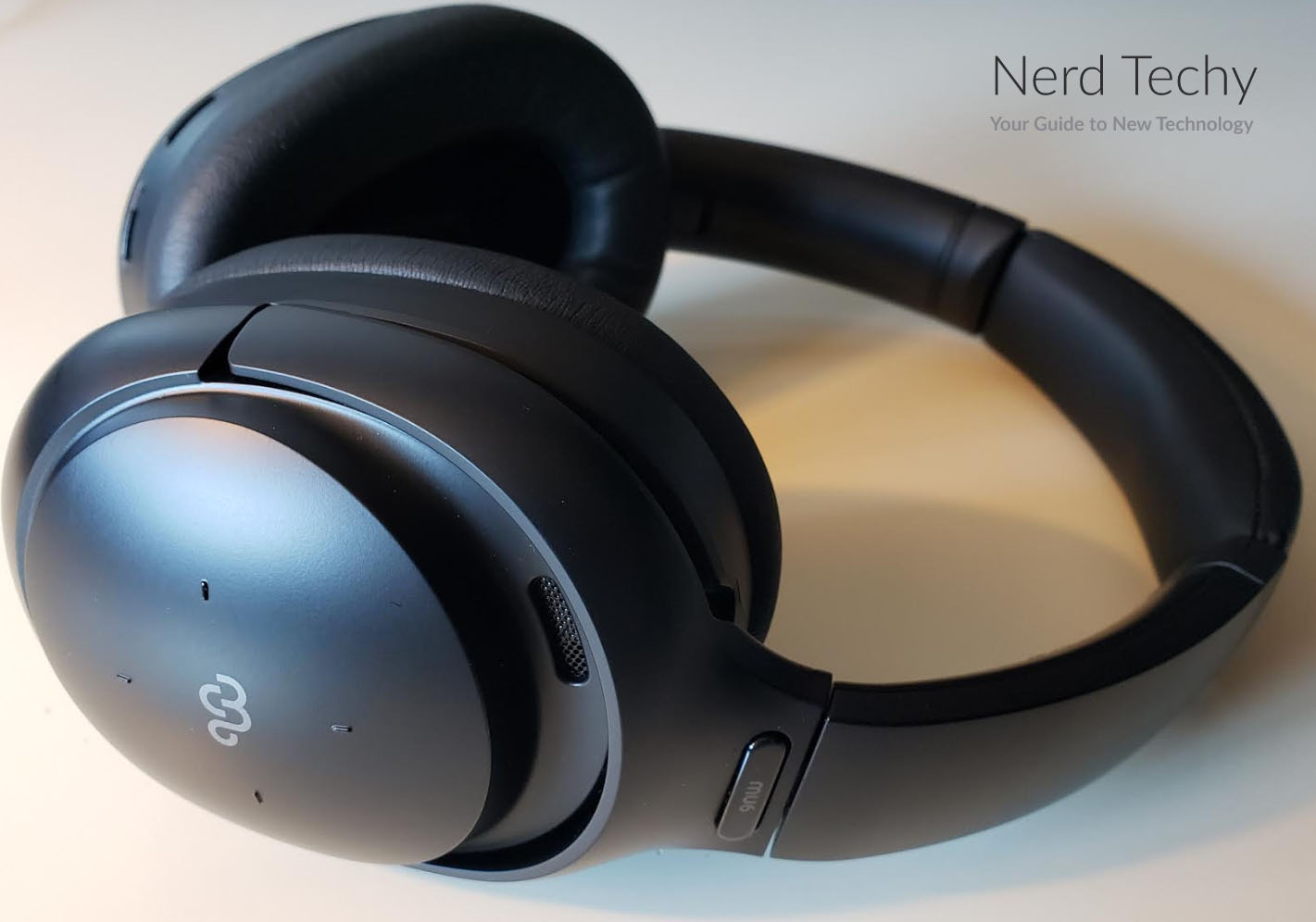 One of the Space 2's most impressive features is the control scheme. Instead of a bunch of buttons, the entire back of the left ear cup is a control. Swipe in different directions to launch your voice assistant, adjust the volume, skip tracks, and more. Admittedly, this control scheme can take a little getting used to. That said, once you get used to it, it's much easier than an array of buttons. There are two physical controls on the left ear cup: a power button and an active noise cancelling (ANC) switch. On the right ear cup, you'll find a power port for plugging in via USB Type-C. There's also a 3.5mm aux port. There are USB Type-C and 3.5mm aux cables included in the kit for both of these functions.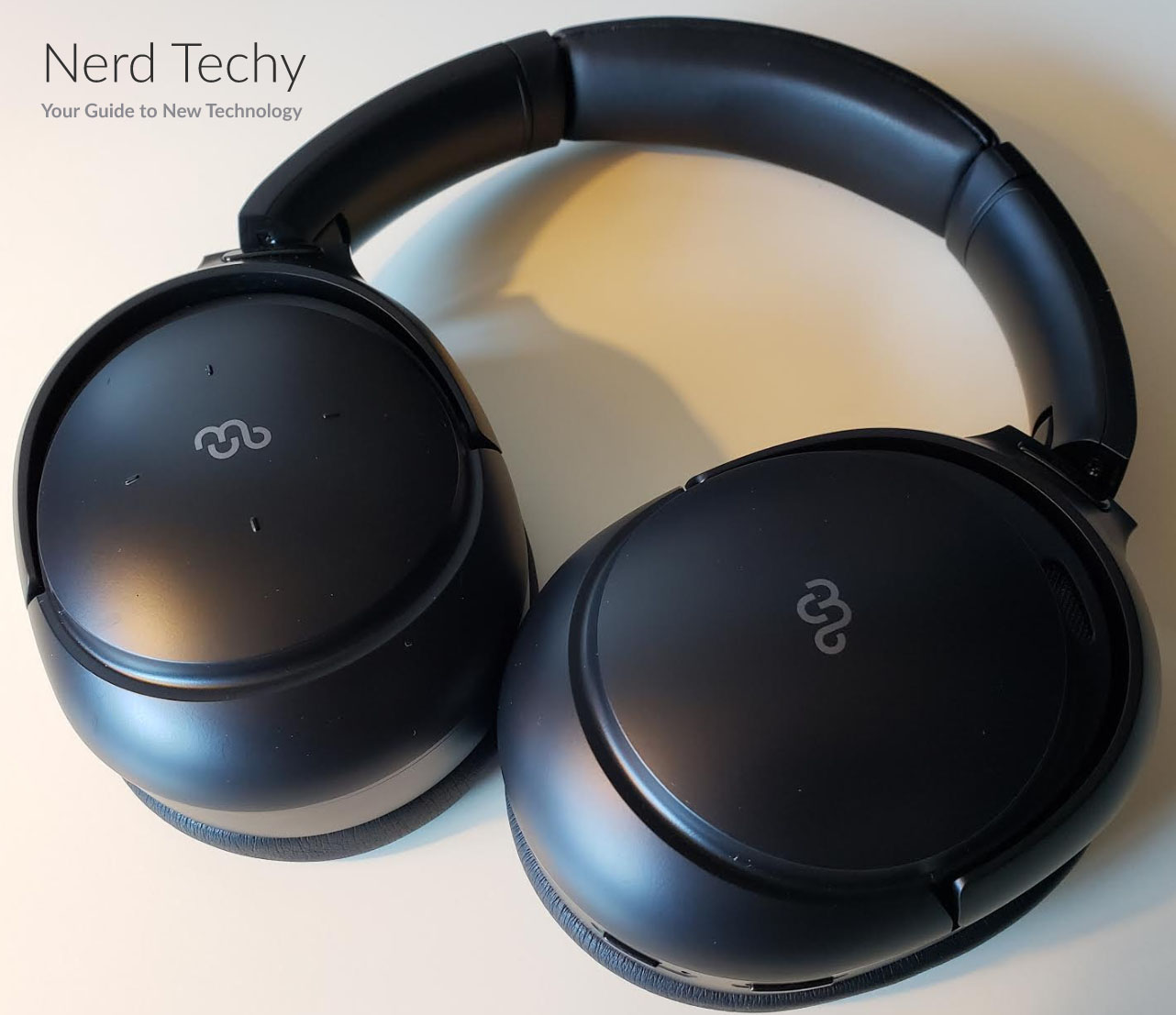 There's one more feature that makes the Space 2 stand out. It has a built-in infrared proximity sensor, so it knows when you're wearing it. When you remove the headphones, your audio will automatically pause. And it will automatically resume when you put them back on. This is especially handy if you're listening to a podcast or audio book, where you don't want to miss anything.
As we mentioned, the Mu6 Space 2 is on the pricier end of the spectrum. Given the innovative controls and excellent sound, it's well worth the investment. But we understand that not everybody wants to spend this much cash on a pair of headphones. If you want a more affordable option, consider the Treblab E3. They offer acceptable sound quality and comfort, but they're not as well-engineered as the Space 2.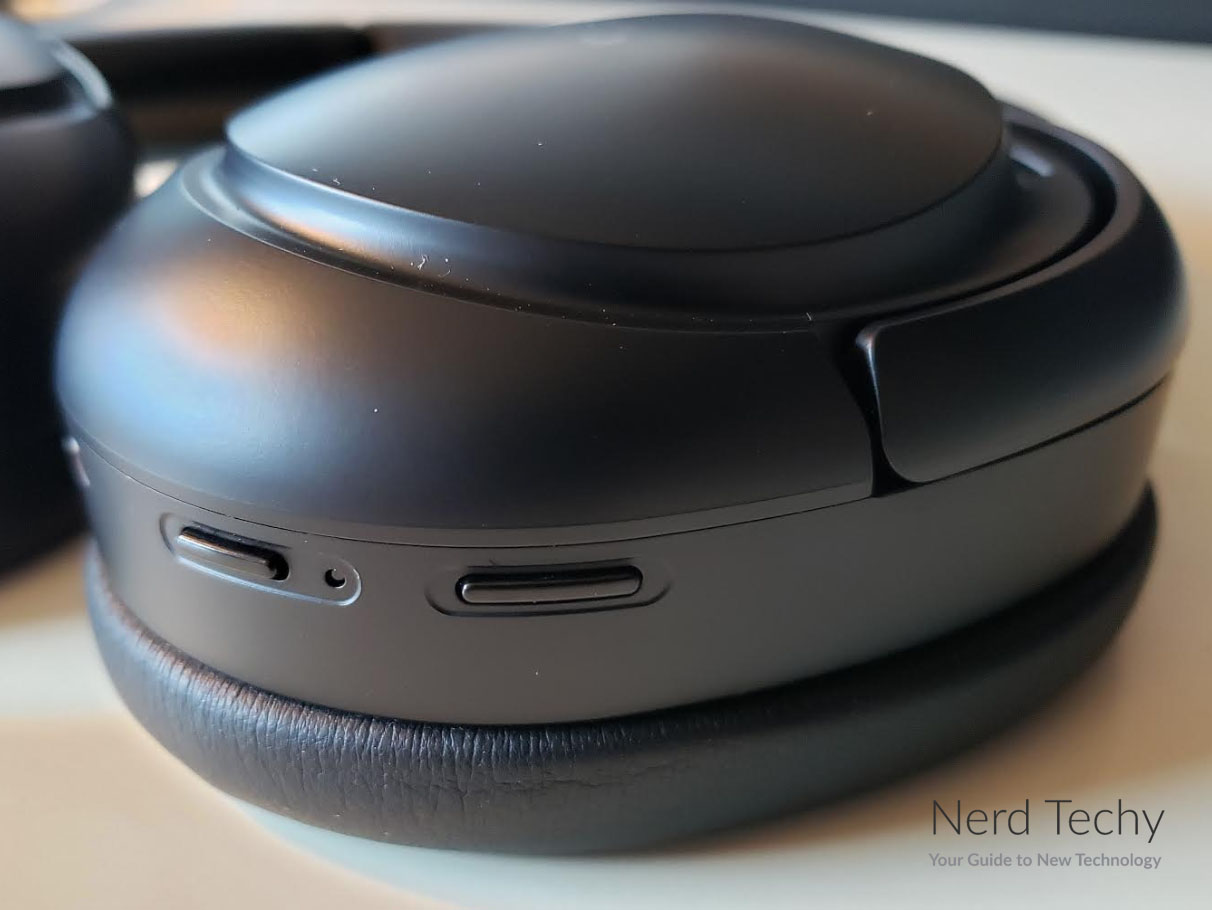 Battery & Connectivity
Even the most well-designed headphones won't do you much good if you have a dead battery. In terms of battery life, the Mu6 Space 2 falls in the middle of the pack. It offers 24 hours of battery life, or 20 hours if ANC is turned on. As always, we should note that this is a manufacturer's rating, based on testing at moderate volumes. If you're a typical listener who likes higher volumes, you'll get less battery life. In addition, other factors like audio bitrate and ambient temperature will have an effect. Recharging is easy and painless. With the USB Type-C cable, the Space 2 will fully recharge in about 4 hours.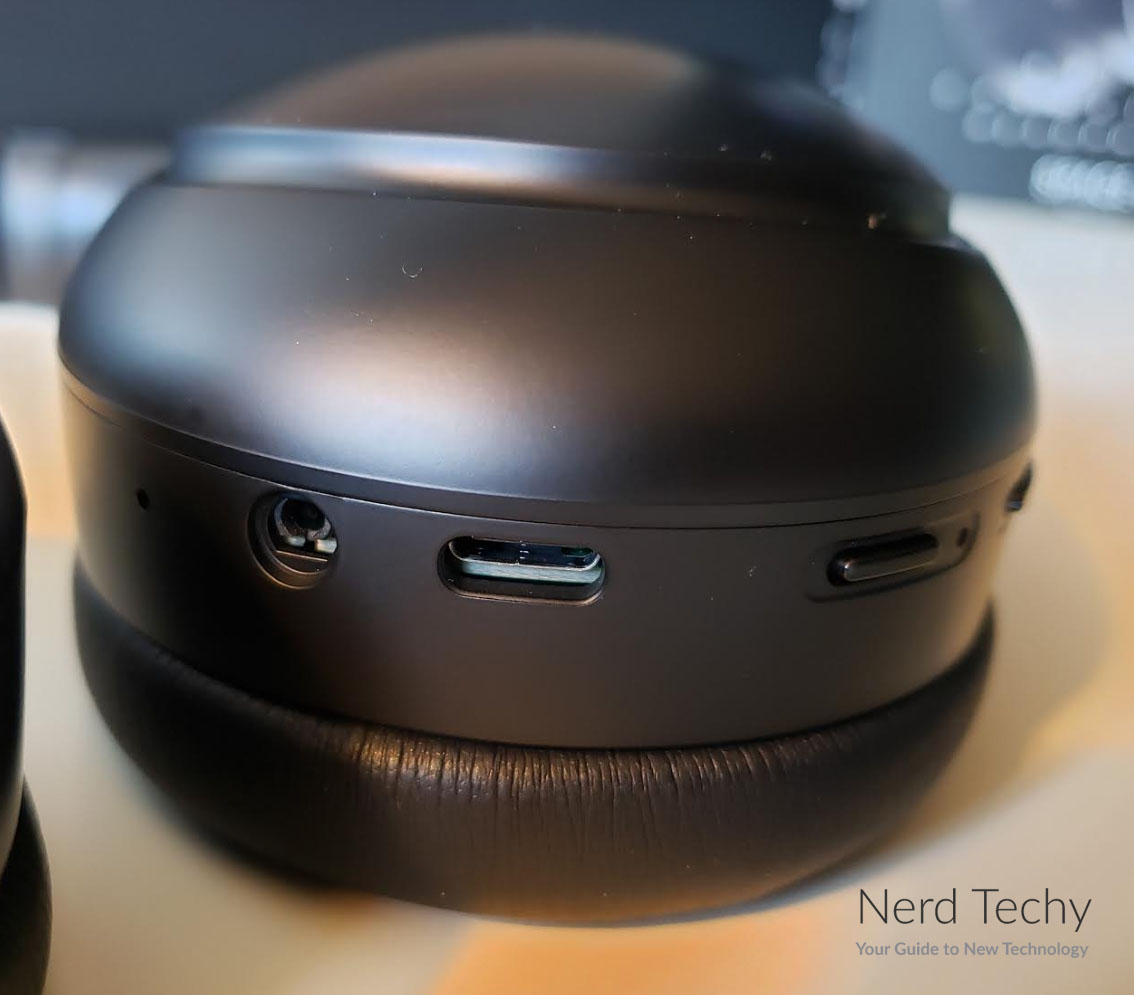 The Space 2 connects to your devices via Bluetooth 5.0. This is the latest version of the Bluetooth protocol, and allows for a more stable connection. Dropped calls and janky music playback won't be a problem here. Similarly, you won't have any issues with lag or latency. This makes the Space 2 a great choice for watching movies or videos. The signal range is 30 feet. So if you want to walk around the room while you're listening at home, you won't have any problems.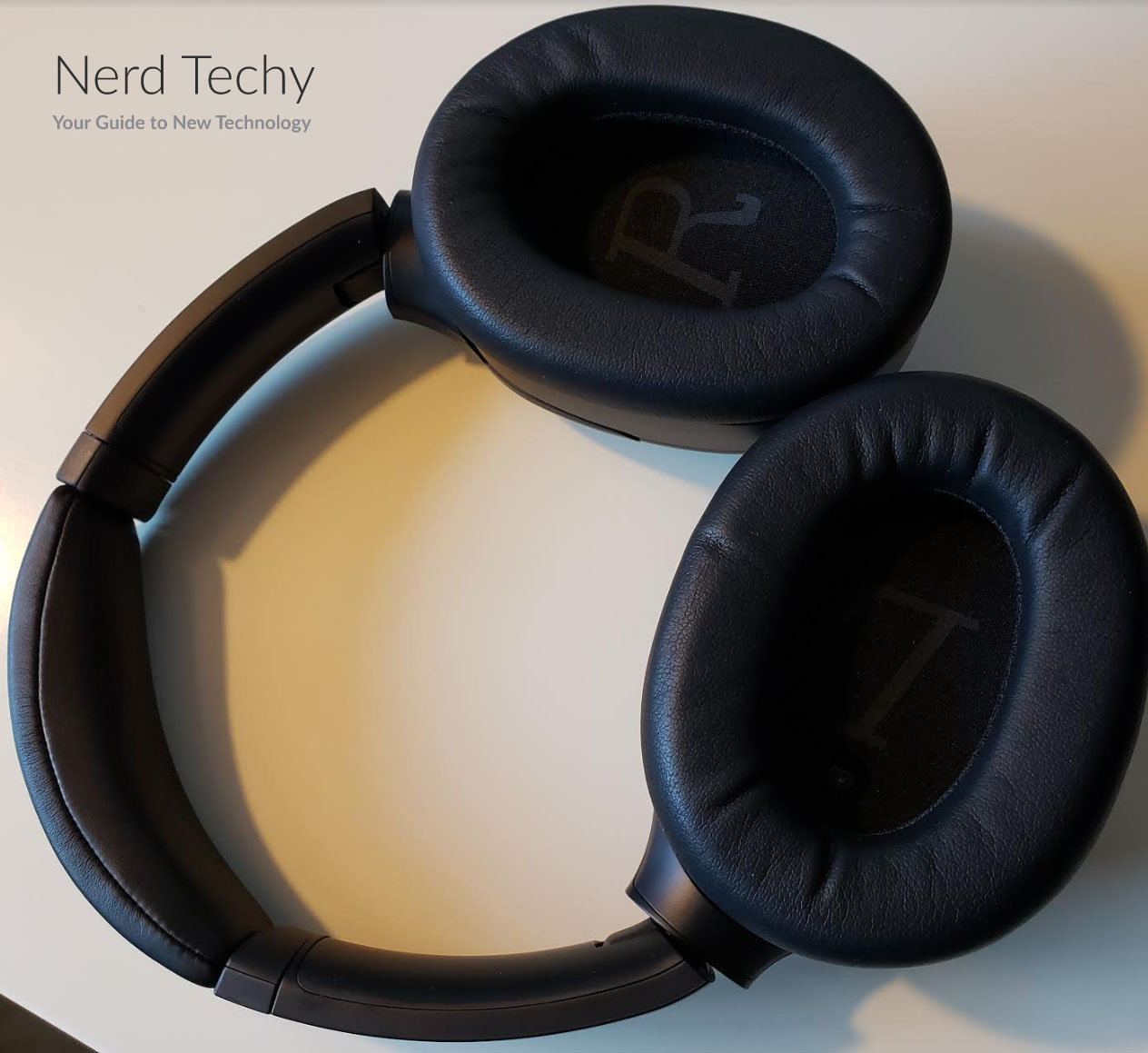 Alternatively, you can connect to your device with a 3.5mm aux cable. Obviously, in this case, your headphones aren't going to be wireless. Nevertheless, there are certain situations where it might be beneficial. When using the aux cable, you won't drain your battery. You can even use the headphones after the battery is dead, so it's a great choice for long trips.
Use coupon code "space2lw" for an additional 10% off the Mu6 Space 2 on Amazon.com
For most people, the Mu6 Space 2 should offer more than enough battery life. That said, if you need a longer-lasting pair of headphones, check out the TaoTronics TT-BH085. It offers an impressive 40 hours of battery life, although you won't get the same quality as the Space 2.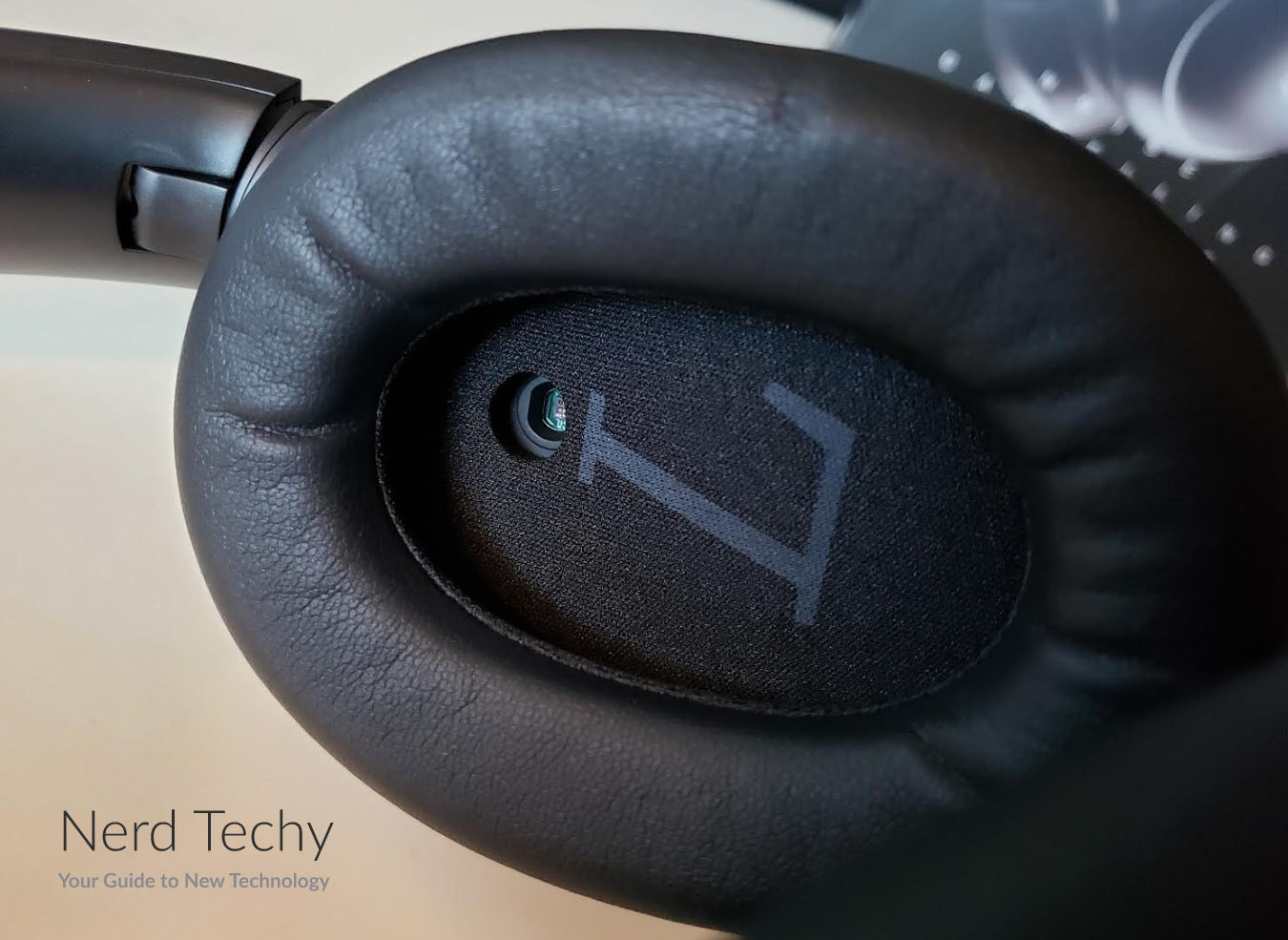 Sound Quality
The Mu6 Space 2 features a pair of 40mm zirconia-coated diaphragms. They produce high-quality sound across the full spectrum. Highs are clear and present, without any distortion. Strings and cymbals will come through with plenty of shimmer, in any genre from classical to rock. The midrange is also very strong, with plenty of separation. Vocals are smooth and buttery, whether you're listening to rock or hip-hop. But where these headphones really shine is in the bass end of the spectrum. Drums, bass, and low synths are powerful and punchy, without any rattling or muddiness. The soundstage is excellent. You get a great sense of space from the mix, which provides separation between all the instruments.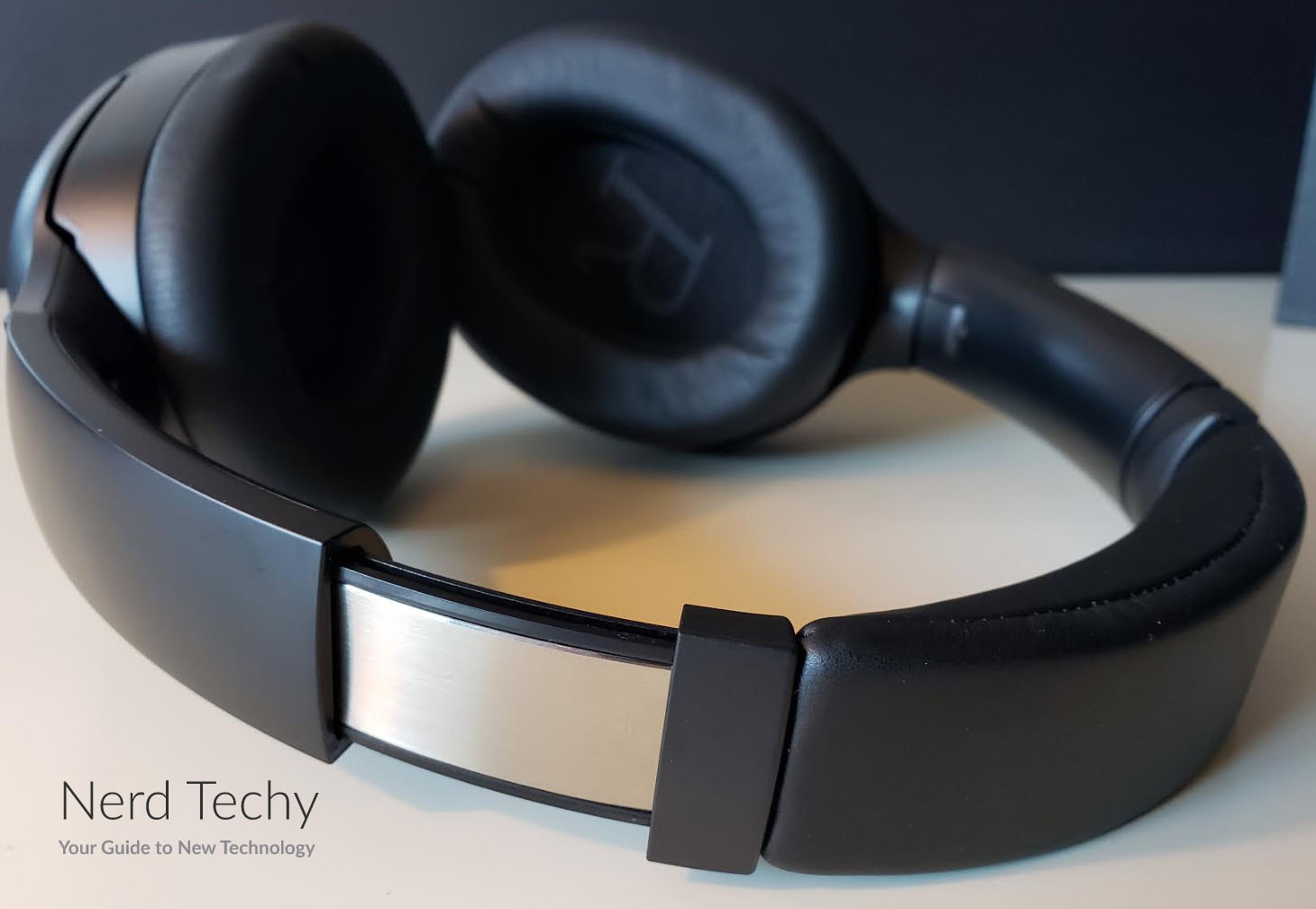 The Space 2 headphones use the aptX Low Latency protocol, the best audio protocol on the market. It's designed to provide high-bitrate audio with virtually no lag or latency. If you're a fan of music videos, you won't have to worry about the audio being out of sync. You also won't have any issues with latency in phone calls. In addition, these headphones use the CVC 6.0 noise-reduction protocol. This filters out background noise on your end, so the other person will be able to hear you more clearly.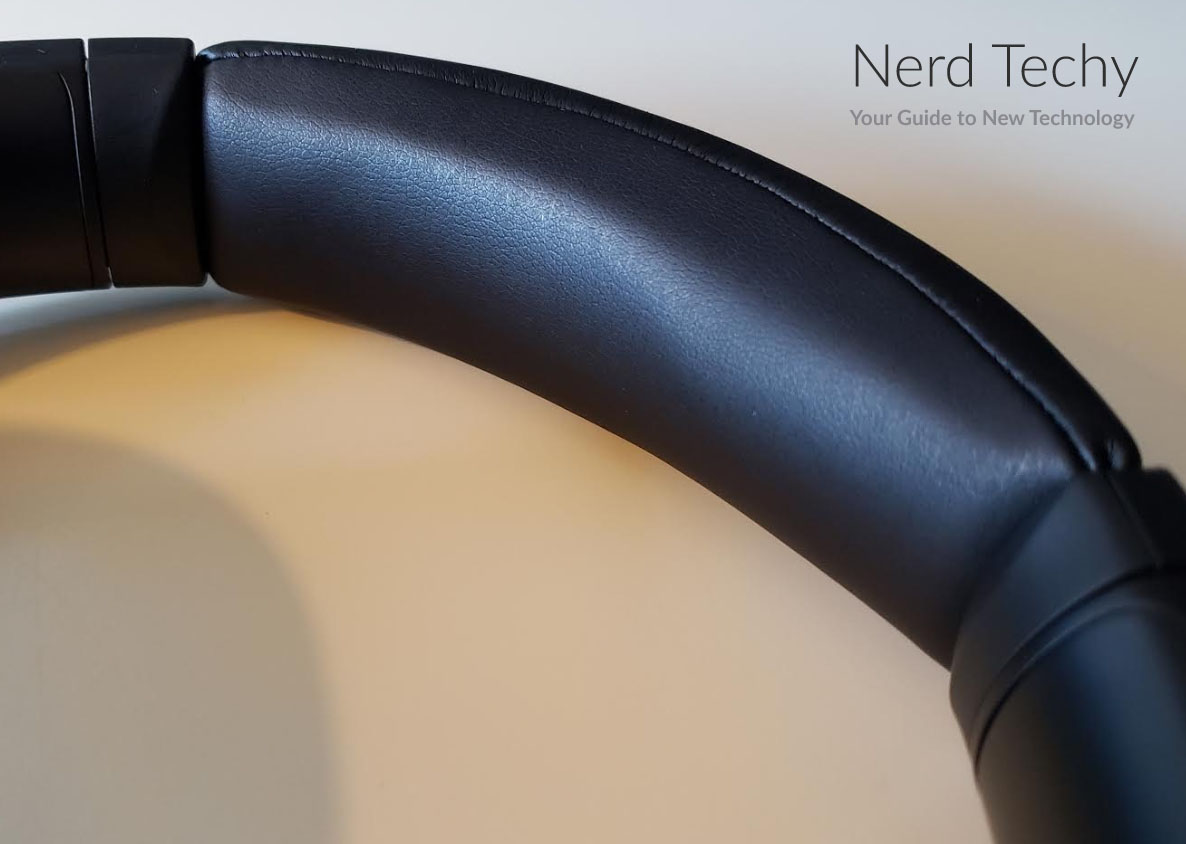 In addition, the Space 2 headphones have a highly-effective ANC mode. It reduces background noise by up to 40dB, so you can enjoy peace and privacy even on public transit. If you want Bose-quality ANC without shelling out big bucks for Bose headphones, the Space 2 is a solid choice.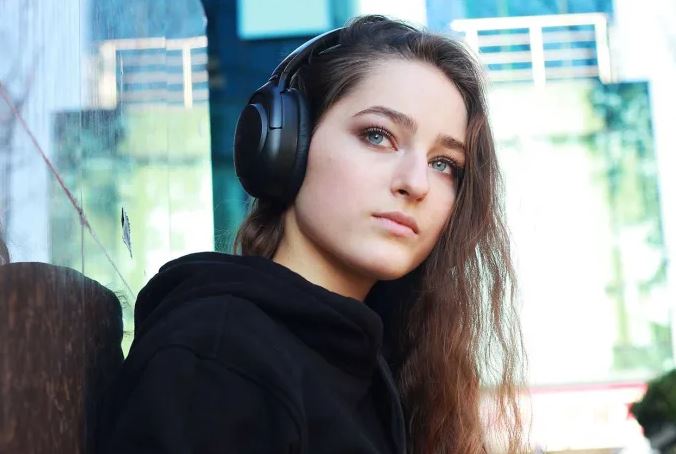 Finally, the Mu6 Space 2 has an easy-to-use transparency mode. This mode is designed for quick social interactions, and temporarily lowers the volume of your audio. As with most of the Space2's other functions, there's no button required for this feature. Just cover the right ear cup with your hand, and your audio volume will immediately drop.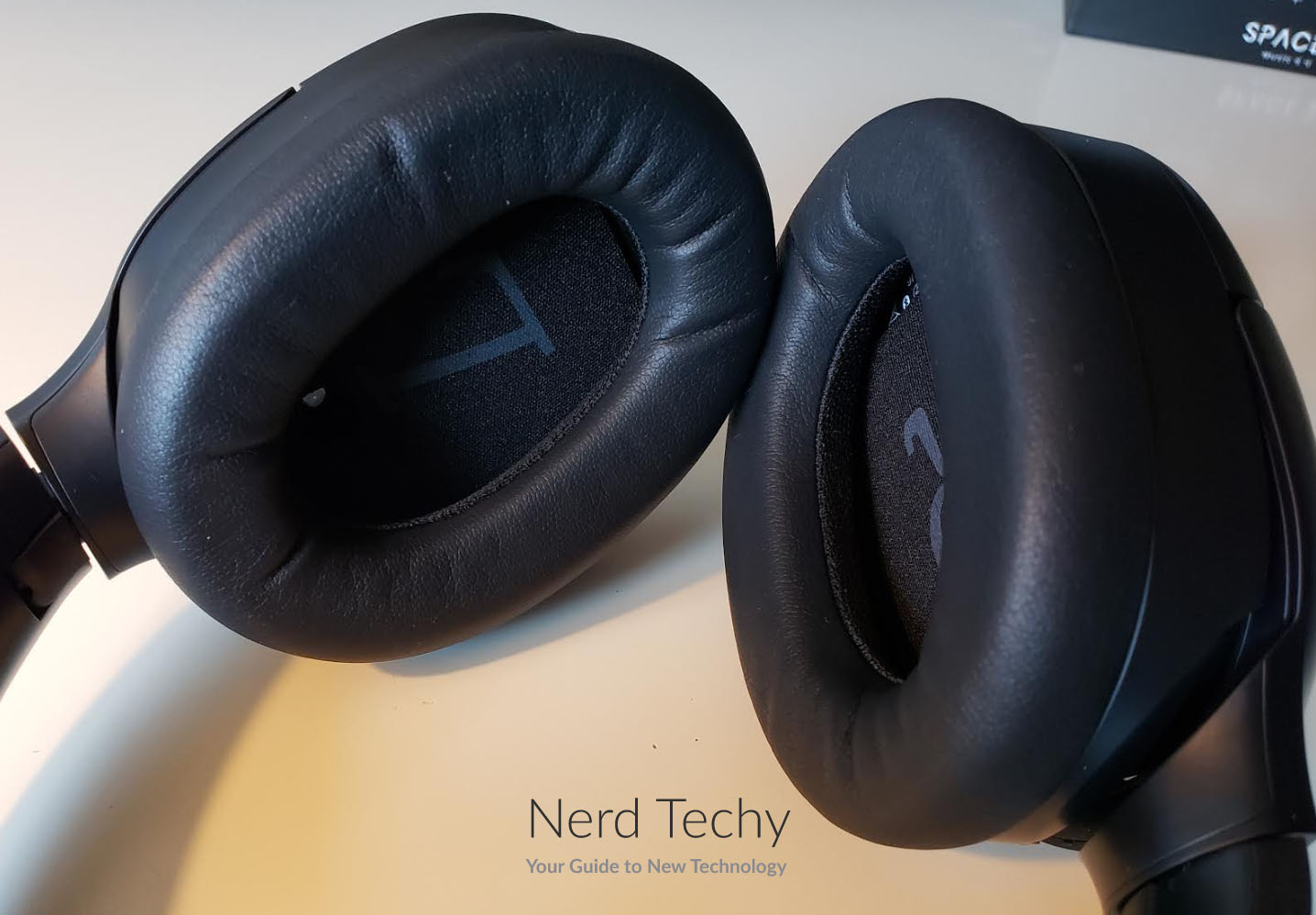 The Mu6 Space 2 offers better sound quality than almost any other pair of headphones on the market. That said, there's almost always room to do better. For example, the SHIVR 3D ANC Bluetooth Headphones offer true studio-quality sound. That said, they have fewer bells and whistles than the Space 2.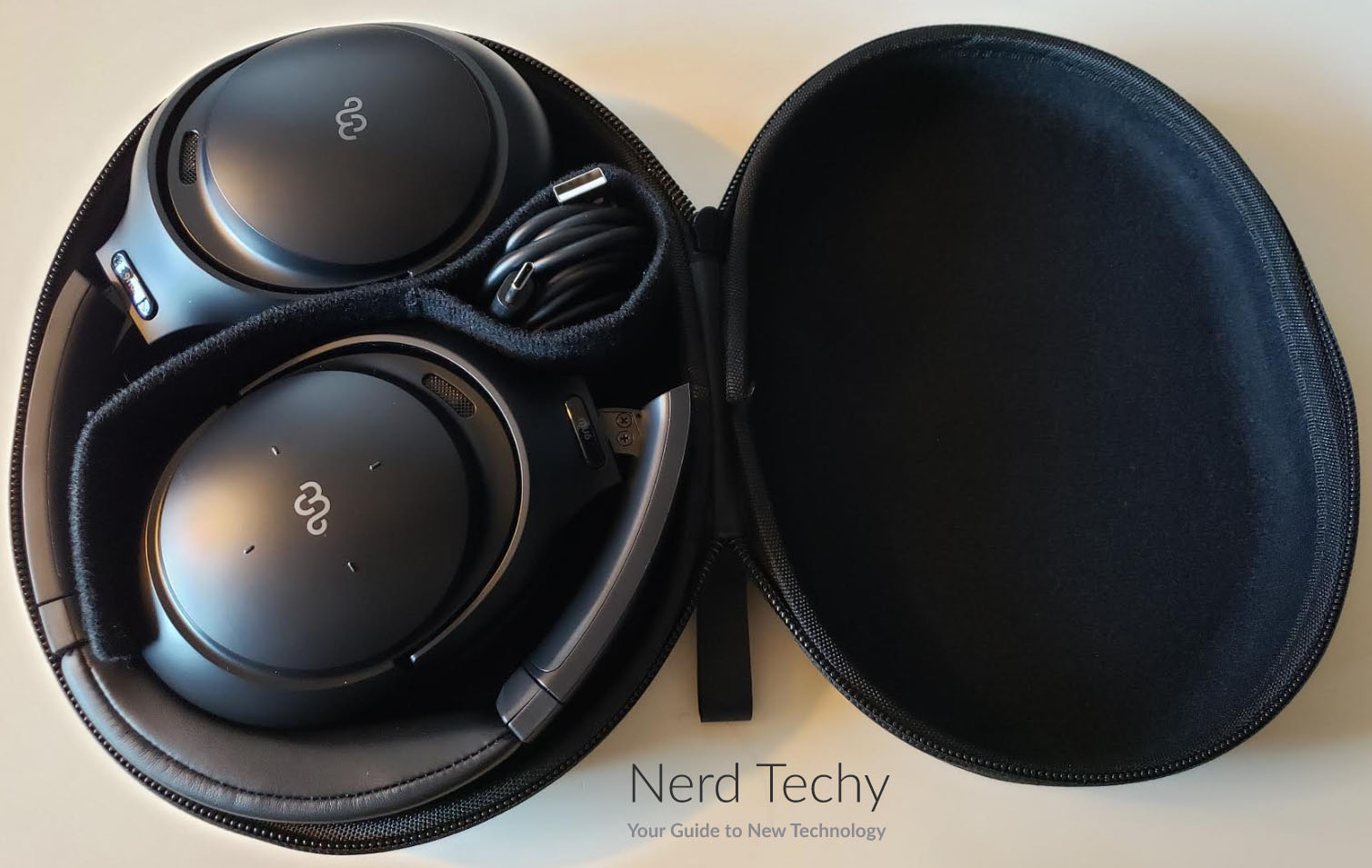 Final Verdict
At the end of the day, there's a lot to love about the Mu6 Space 2. To begin with, we really loved the control scheme. The innovative, buttons-free design makes the Space 2 exceptionally easy to operate. In addition, the quality of construction is out of this world. They're comfortable and ergonomic, and also very durable. The leather carrying case is also a nice touch. The battery life is the Space 2's weakest point. With only 20 hours of playtime with ANC turned on, we think Mu6 could have done better. That said, the audio quality is excellent. If you want a wide soundstage and powerful bass, the Space 2 is an ideal choice.