Quick Analysis
Pros
Very affordable with favorable features.
Decent sound quality.
Average battery life.
Comfortable, ergonomic fit.
Excellent phone call quality.
Cons
Bass and lows are lacking.
Only available in white.
Not fully waterproof.
Picking out the right pair of wireless headphones can be a time-consuming task. Since there are so many varieties to choose from, it's common to become a bit confused and somewhat overwhelmed with your choices.
If you've been browsing Amazon for affordable earbuds, you may have come across the NYZ (Space Series) True Wireless Bluetooth Headphones. They're inexpensive, attractive and backed by over 1,000 positive reviews. Looking closer, you'll see that they boast some pretty impressive features, especially given the low price-point.
Today we're going to take a close examination at them to see truly what they have to offer. Do they live up to the hype or are they worth skipping for something just a bit more expensive? We'll dive into each of their features and thoroughly test them out. In the end, you'll likely be able to determine for yourself if they're the right ones for you.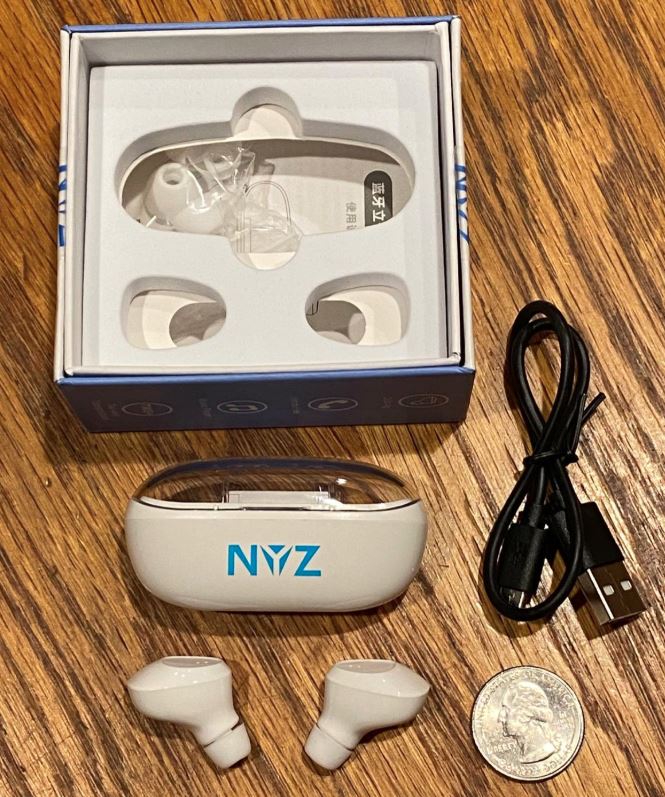 First Look
From first glance you'll immediately notice that the NYZ Space Series are more properly called "earbuds" rather than "headphones". Although some may use the term interchangeably, these specifically fit within your ear canal, not over your head. They're plain in appearance with a white body that's accented by a small oval with an LED on each earbud. As you're probably already aware, a charging case is included. It carries-on the same simplistic style with a white body and clear lid. Not only does this case work well for storing them when the earbuds aren't in use, it keeps them fully charged. More on this later.
Taking them out of the box for the first time, you'll notice that a couple of accessories are included. Notably, a micro-USB charging cable, instruction manual, extra ear tips and of course; the headphones and charging case as well. This is everything you need and nothing more.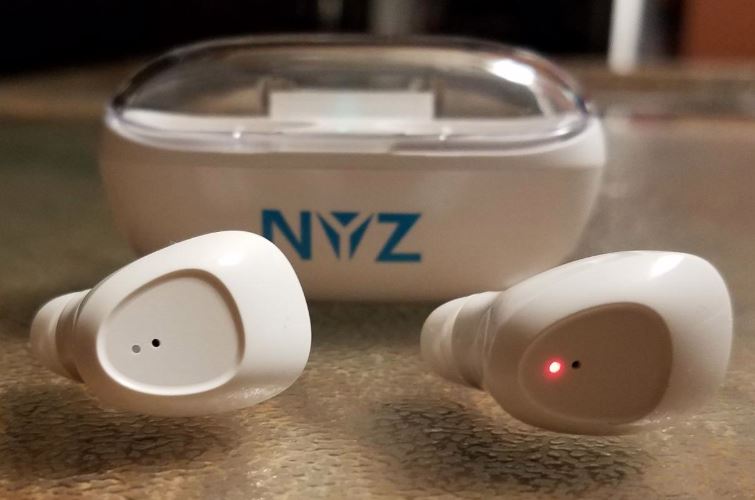 Comfort and Fit
After you unbox the NYZ Space Series, you'll immediately want to place them in your ears. They come pre-installed with medium-sized eartips but luckily, smaller and larger tips are included. Right from the get-go, you'll want to make sure that you've selected the proper tips. Choose whichever size offers a snug fit but without pressure points. If they're falling out, size up. If they're creating pain or discomfort, size down.
Once you've chosen the proper tips, you can start using them. To do this, simply take them out of the charging case. At this time they'll go into "pairing" mode and will automatically begin searching for your nearby smartphone. Next, make sure your smartphone's Bluetooth setting is turned on. Once you've done that, you should see "NYZ" appear on the list of available connections. Tap it and you're good to go. Pretty simple and straightforward!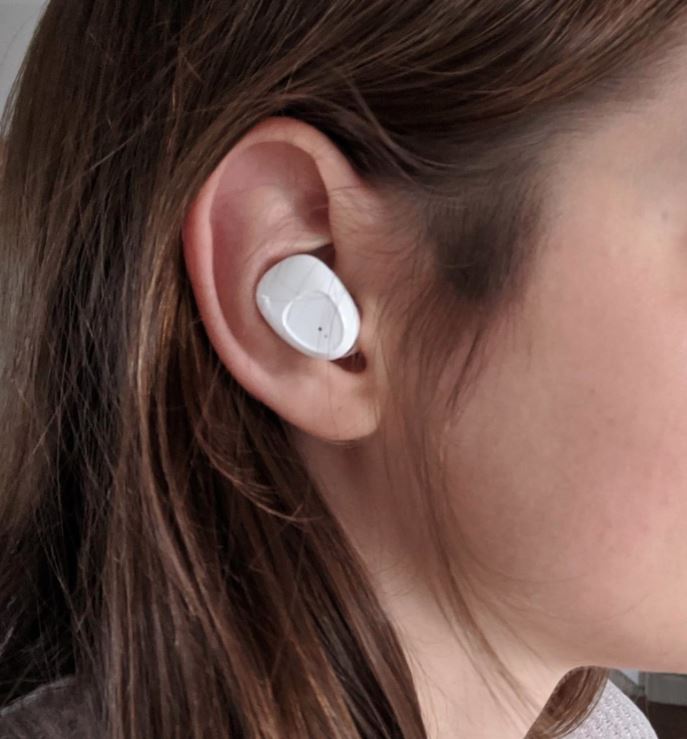 The NYZ Space Series have a promising fit. We're a big fan of the way they stay securely in your ear. One may call it an "ergonomic design" where they're specially molded to fit securely into your ear canal. While wearing them, we really appreciated how they didn't stick out too far. The minimalist design seemed to be slim enough that they don't appear bulky or look kind-of awkward when in use. Just make sure you're wearing the right earbud for the right ear. Hint: if you squint, you can see an "R" or "L" indicating which is which.
Throughout several listening sessions, we have to say – they're pretty cozy! We never once experienced pain or discomfort for any multiple-hour duration.
Sound Quality
It goes without saying that sound quality is probably the most important factor when selecting a new pair of wireless earbuds. With the NYZ headphones, we tested a wide range of music genres from a variety of artists. From modern day hip hop to old school jazz music, we must say – they sound great! Listening through them for hours on end, it's obvious that the stereo sound they emit is really enjoyable. While there's no equalizer settings to adjust certain tones manually, we think they do a pretty good job at handling this automatically. High and mid tones seemed to shine the most, whereas the low bass tones were apparent but not all that rich.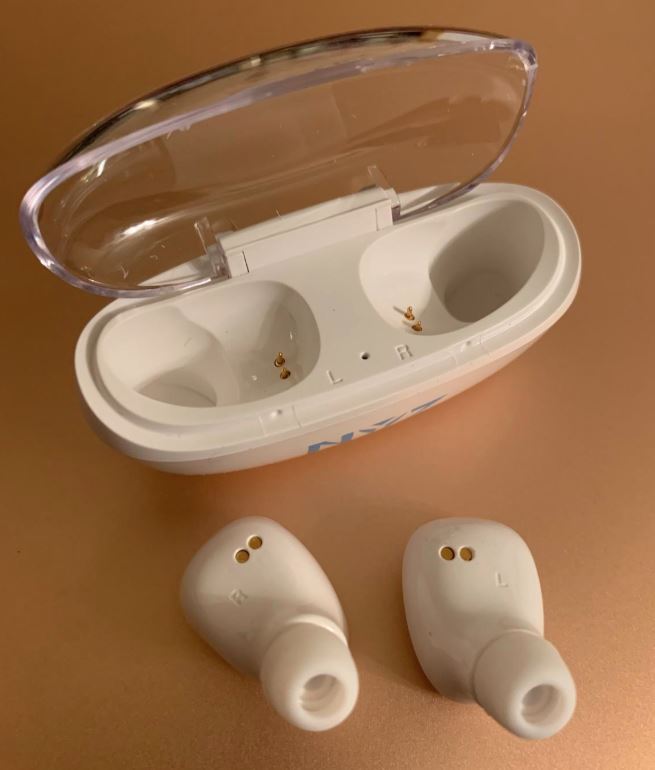 Don't get us wrong, there's definitely a little bass, but nothing like you'd experience with an over-ear noise cancelling model such as the SHIVR 3D or Treblab E3. While comparing earbuds to over-ear headphones may be a bit like comparing apples and oranges, we felt like it was worth pointing out.
Overall, we're pretty satisfied with how they sound. Especially for how inexpensive they are, the NYZ's offer plenty of decent-quality sound throughout a wide range of tunes. Even using them to listen to a podcast, vocals seem to shine through in a crisp and rich manner. For earbuds, they're definitely better than most headphones in the same price-range.
While music listening and YouTube watching is great, some may want to use them for phone calls. Looking closely, you'll see a tiny pinhole on the exterior of each bud. This is a microphone that makes it easy to accept phone calls in the middle of a workout or busy occasion. We gave about 4 separate phone calls a try in the past week and experienced nothing but clear voice and no background noise. Since they utilize CVC 8.0 noise reduction, they do a fantastic job at keeping phone calls crisp and coherent. Even when we were in a car driving down the interstate, background noise never became an issue.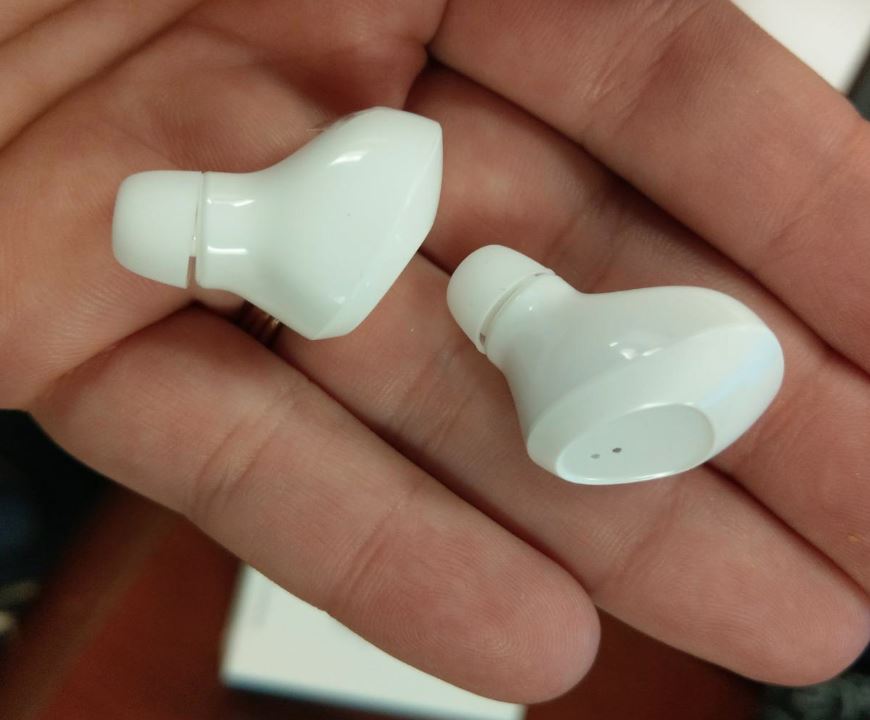 Wireless Range
Wireless earbuds are great to have, but they do have their limitations. For example, you can't expect to walk too far away from your paired device without signal loss. As far as the NYZ Space Series go, the wireless range isn't advertised anywhere. Because of this, we knew we needed to test this out. At around a 35 feet line-of-sight distance, we experienced a slight amount of lag. When we stepped over 40 feet, the music cut-out considerably. Honestly, this was as to be expected. Most wireless headphones max-out around this range, although some do better than others. This range seems acceptable to us. You shouldn't expect such an inexpensive pair to achieve upwards of 100 feet of range so the roughly 30-40 feet we experienced seemed adequate.
Battery Life
NYZ advertises a 5 hour battery life per full charge on the Space Series headphones. This is something we really wanted to test out so we gave the charging case a full 100% charge before committing to this experiment. Once we verified that a full charge was achieved, they were paired and set to a moderate volume – roughly 60% of the maximum setting. Next, we continuously played music for several hours. At around 4 hours we experienced a "low battery" warning. About 30 minutes later, they were completely dead – drained of all battery life. At this time, we placed them in the charging case. We were pleased to find that in under 2 hours, they were fully charged again. In fact, we repeated this testing procedure through 3 full charge cycles and found everything NYZ claimed to be almost true.
Each time, the earbuds experience low battery warnings at just over the 4 hour mark. While this is decent, it's not quite the advertised "5 hours" that the manufacturer claims. However, we felt that keeping the volume at a 50% setting would likely increase the longevity to nearly 5 hours. As far as the charging case goes, 3 full charges were achieve from it. Exactly what's advertised. Keep in mind that some factors may adversely effect the duration of the batteries. Cold weather or a long distance between the paired device and the headphones are some examples.
We feel like the battery life is about average. It's sufficient for most listeners, and the inclusion of a charging case is quite nice to have. Once you're done listening to them, just pop them in the case. This way, they'll surely be ready and topped off for whenever you decide to use them next.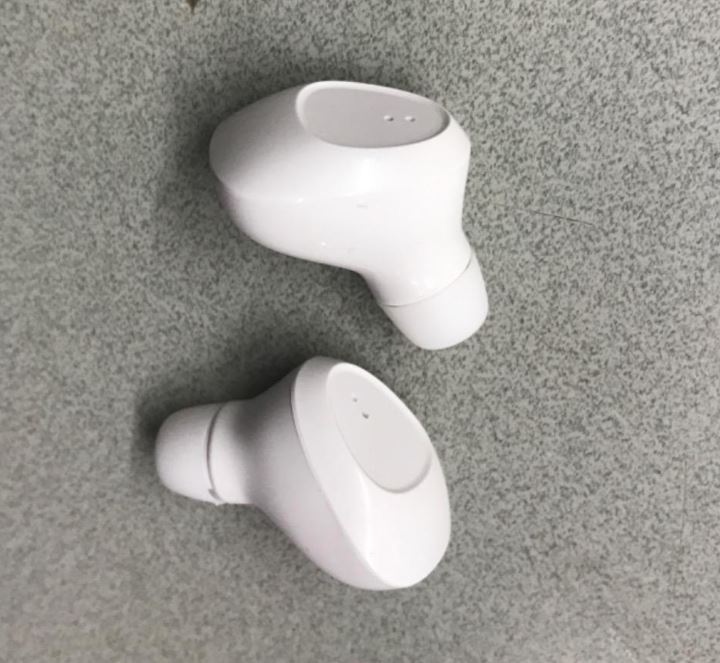 Durability
Feeling these headphones in the palm of your hands, you'll notice they're incredibly lightweight – not exactly a testimate to being "durable". However, you'll also notice that they're completely sealed. Each little crevice is tightly sealed against water and dirt ingress. While there isn't an actual IP rating advertised, we'd consider these IPX5. What does this mean? Simply put, they're built to withstand moisture from sweat, splashes and rain as well as intrusion from dust and dirt. These aren't the kind of headphones you'd want to take in the swimming pool or shower, but they're perfectly OK to take on a jog in the rain.
We splashed water on them, threw them in the mud, rinsed them off and gave them a test. They powered right up and didn't even react to the abuse we just put them through. They're durable enough for working out, but you still shouldn't handle them too-rough. As far as the charging case goes – it's not sealed in the same way that the earbuds are. Don't expose the charging case to moisture – not recommended. You'll notice the case isn't quite as well-sealed – especially the USB charging port and lid. So they should be fine in your coat pocket, but keep them in there if you know you'll expose them to a wet environment.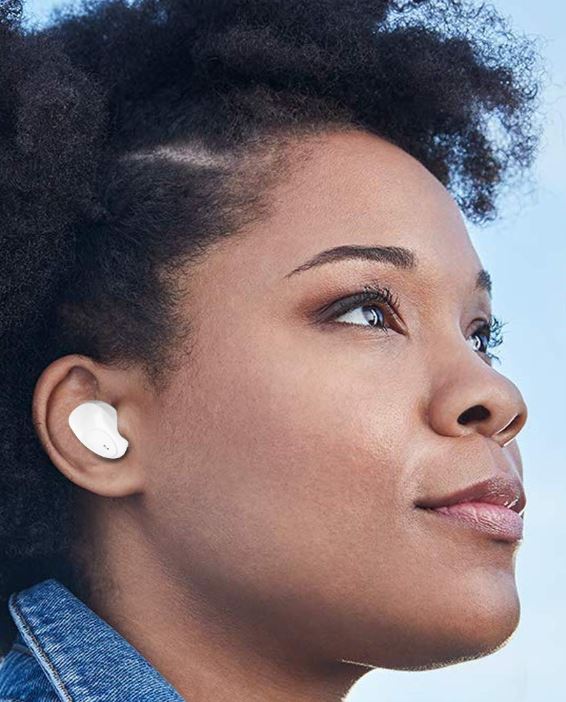 Final Thoughts
The NYZ Space Series provide plenty of value considering their low price-point. There's really no debating that. For the price of lunch at a cafe, you can own a pretty decent pair of truly wireless earbuds. We thoroughly tested them for about a week and must say, they exceeded most of our expectations. Sure, they do have a few limitations when it comes to bass-sound and durability, but that's as to be expected. You're not going to get everything you hope for if you're not looking to spend and arm and a leg.
Want something similar for a few extra bucks but with better durability and sound quality? Take a look at the TaoTronics SoundLiberty 79 or the Soundpeats TrueWings. Both are a bit more expensive, but for that you're getting a few added features that you'd likely appreciate. Overall though, the NYZ's are a great choice. We wouldn't hesitate to recommend them to anyone looking for a budget-pair of wireless headphones.