Quick Analysis
Pros
Beautiful resolution with rich and vibrant colors.
Built-in motion stabilization mode.
Durable, weather-resistant design.
Compatible with GoPro and tripod mounts.
LiveCut feature lets you edit on the go.
Cons
Limited battery life.
No night vision mode.
Not long ago, filming your sports or stunts required a camera operator. After all, if you're skateboarding or skydiving, who was going to hold the camera? Action cameras are the solution to that problem. You can mount one on a helmet, and it will film everything you see. Now, everyone from cyclists to scuba divers can share their adventures with friends and family.
But not every action camera is equally worth your while. For instance, most action cams mount on a standard GoPro-style mount, so you want that feature. Similarly, you want good video resolution, and you want some kind of motion stabilization. Even so, there are plenty of other features to consider.
Note: At no extra cost to you, we may earn a commission for purchases using our links. Learn more.
Today, we're going to review the OCLU Action Camera. This is a compact action camera that can go anywhere you go. It's made for easy mounting, and has some basic on-board editing functions. But does this mean it's worth your while? To find out, we'll need to take a deeper dive into all of its features and functions. At that point, we'll be well-equipped to render our final verdict. Let's get started!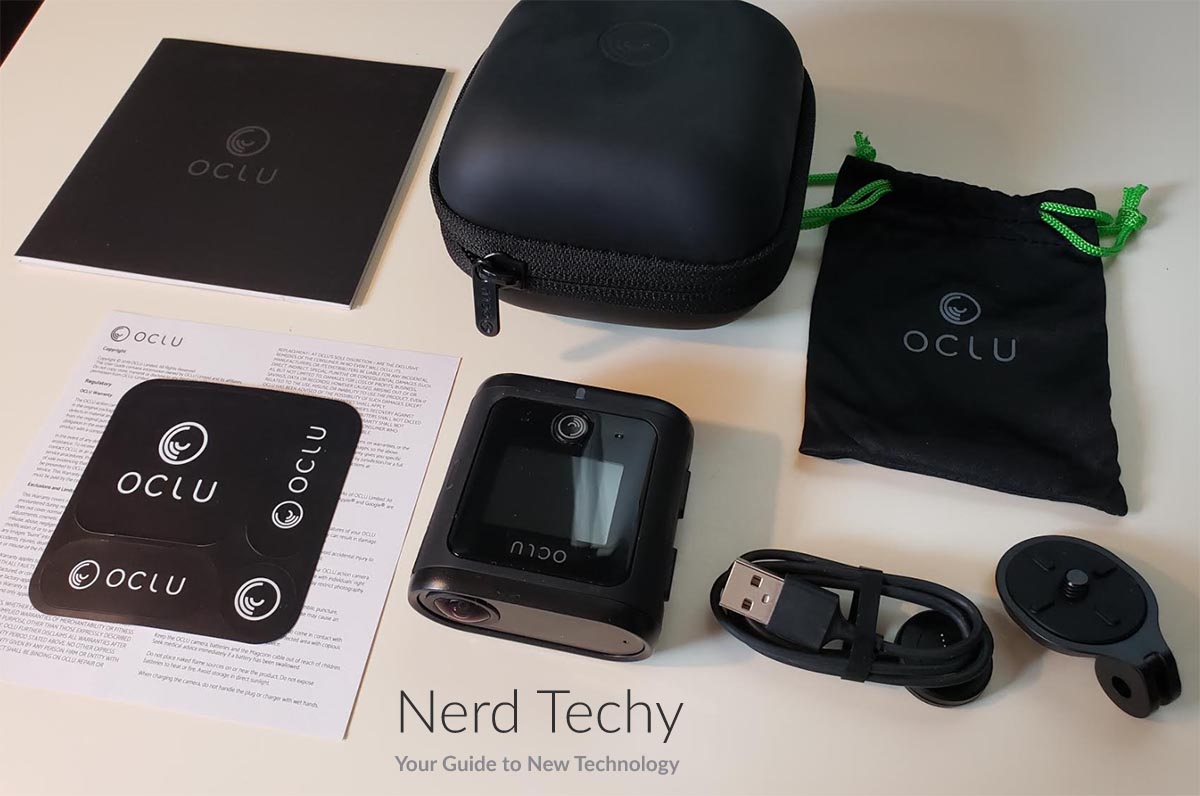 Overall Design
The OCLU Action Camera is exceptionally compact. It measures 2.4 inches long, 2.4 inches wide, and only 1.1 inch thick. This low profile allows it to be mounted more easily than bulkier cameras. For instance, it can fit under the brim of a hat, which can be useful for many applications. The small size doesn't just make the OCLU camera unobtrusive, it also makes it more stable. A compact camera is less likely to get bumped and knocked out of whack.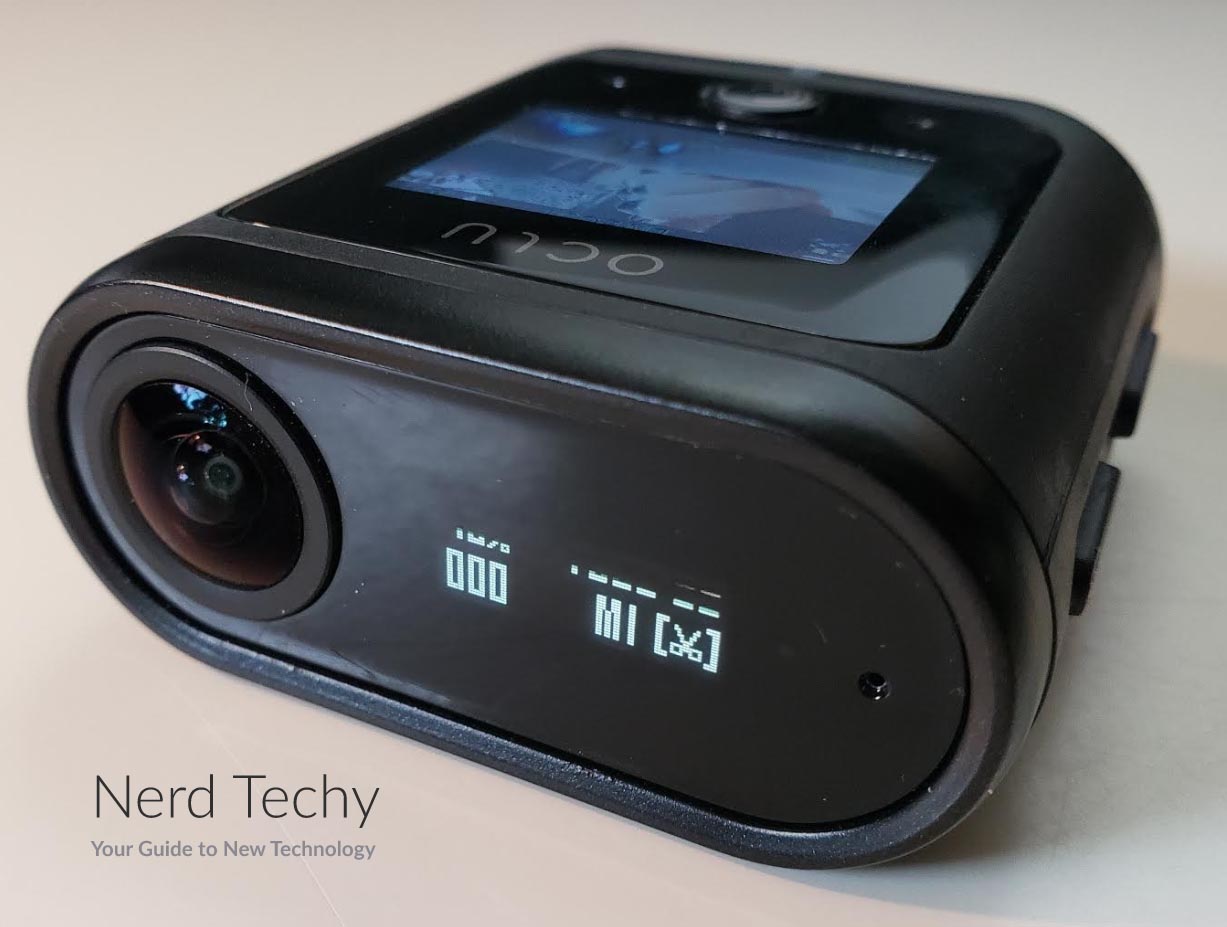 The unit itself has an oval profile, with vents on both sides. It's constructed from matte black plastic, but it's tough enough to take a beating. On the front, as you might expect, you'll find the lens. You'll also see a small LCD display that reads out the current battery level and other information. The lens and screen are both protected by a protective glass that keeps them from getting damaged.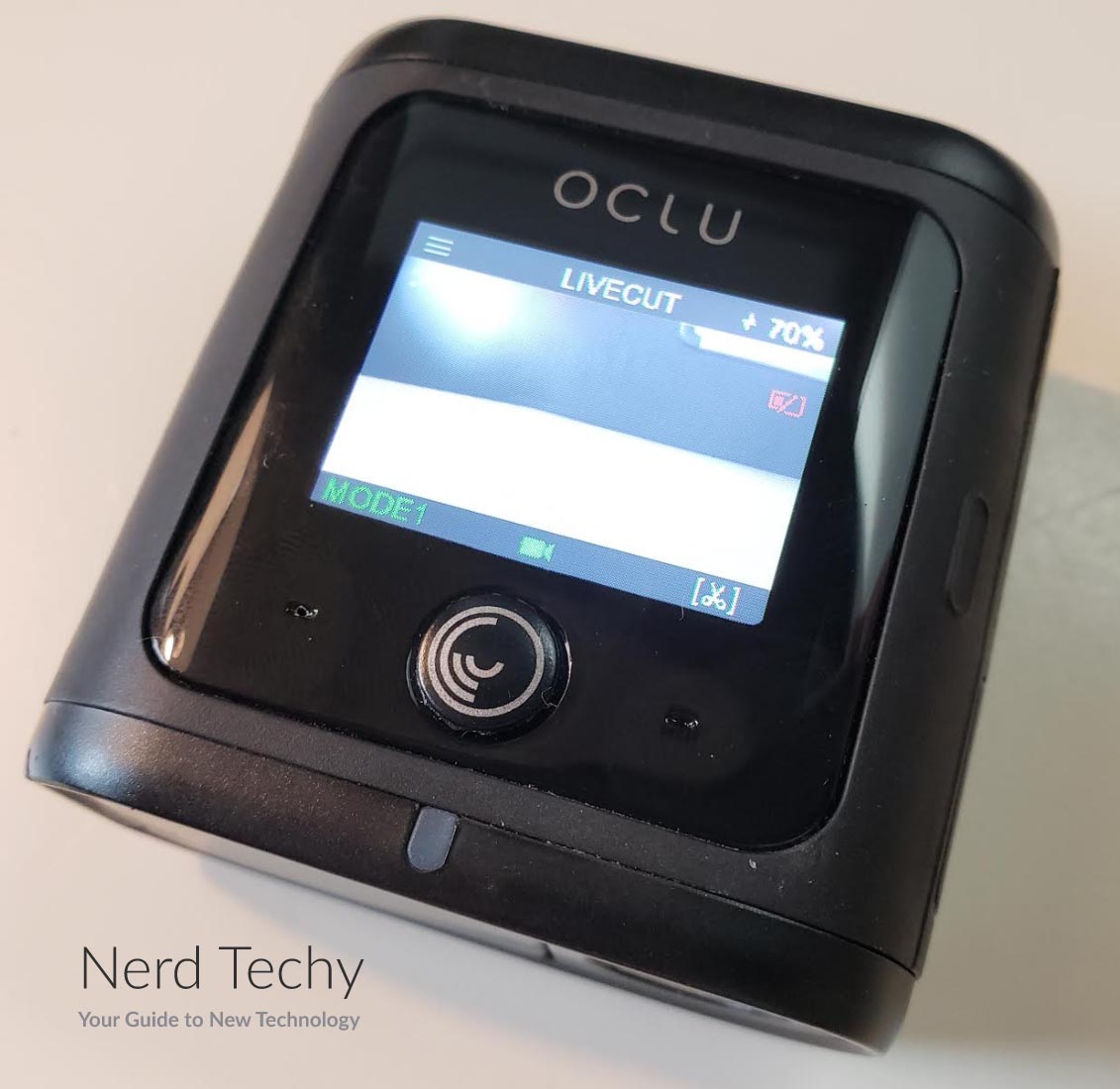 The top of the unit has a small display for previewing and editing. Obviously, there's only so much detail you can see on a 2-inch screen, but it's a nice touch. There are also control buttons, both beneath the screen and along the side of the unit. The back of the camera houses all your ports and other connections. There's a MicroSD slot for storage, as well as the replaceable battery. There's also a magnetic contact for the charging cable. This contact makes it very easy to plug in and unplug. It's also proprietary, so make sure to hang on to the cable.
If you want a more compact design, that's possible. The VUPOINT Share Q is a truly miniscule camera. However, there's no smartphone app, and the on-board controls are limited. You'll need to do most of your editing later on.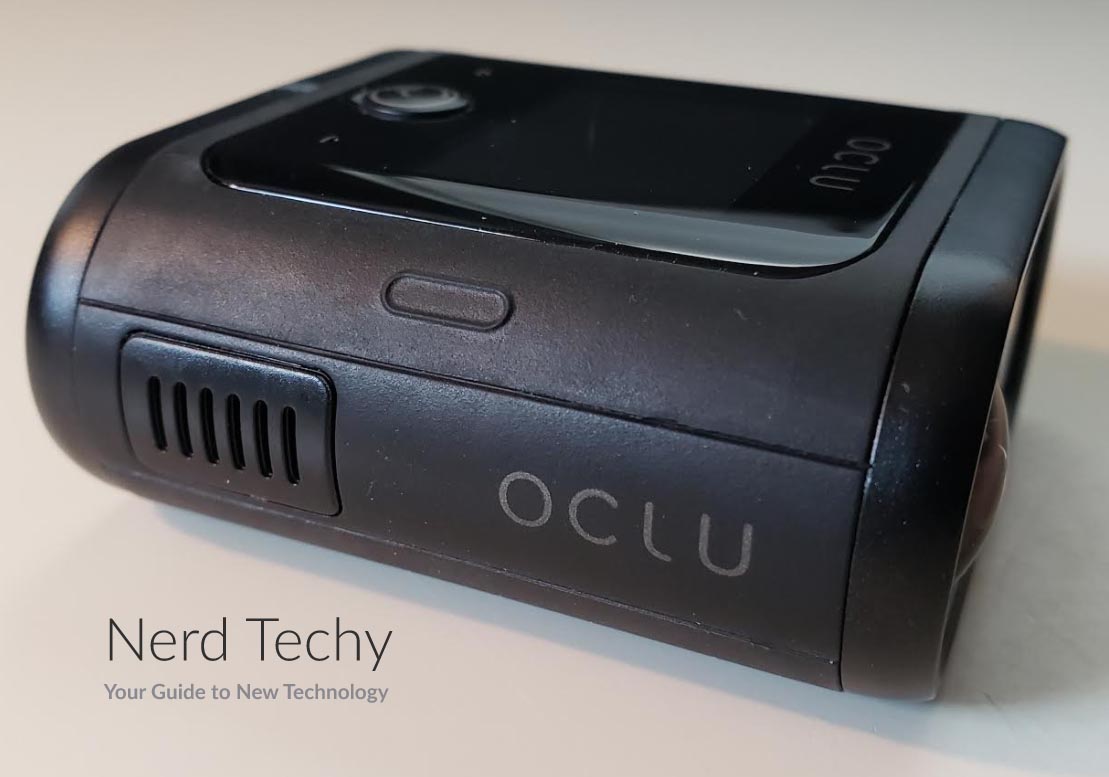 The OCLU Action Camera is compatible with GoPro mounts. This makes it easy to attach to helmets and other accessories, such as bicycle mounts. There's also a ¼-inch threaded hole in the bottom, for mounting on a tripod. If that's not enough, the OCLU camera is also IPX7-rated for water resistance. This means it can be submerged at a full meter for at least 30 minutes. That said, you might want to take your camera scuba diving. For that purpose, OCLU makes a protective case to go with their camera. It will protect the camera down to a depth of 165 feet, so you can dive to your heart's content.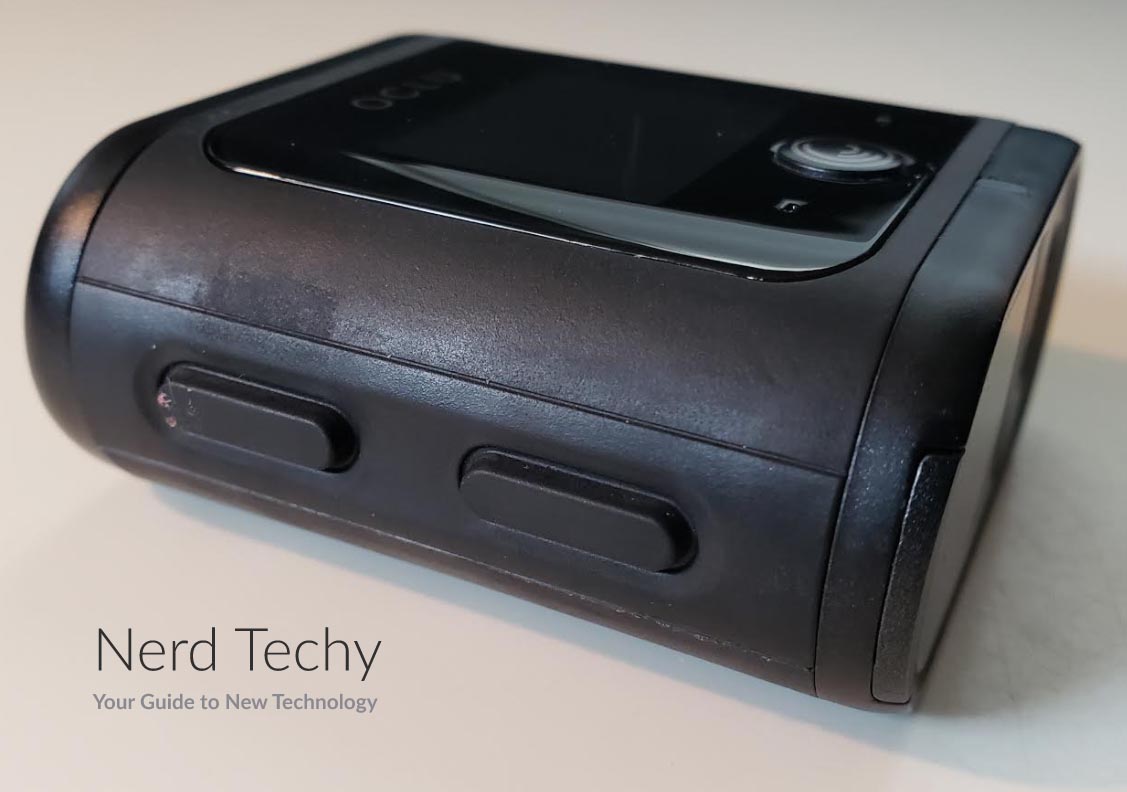 Another concern you may have is if you don't need a standard camera mount. What if you want an action camera for running or hiking? In that case, the AKASO Keychain is an excellent choice. It has similar features to the OCLU camera, but it's designed to clip onto your clothing.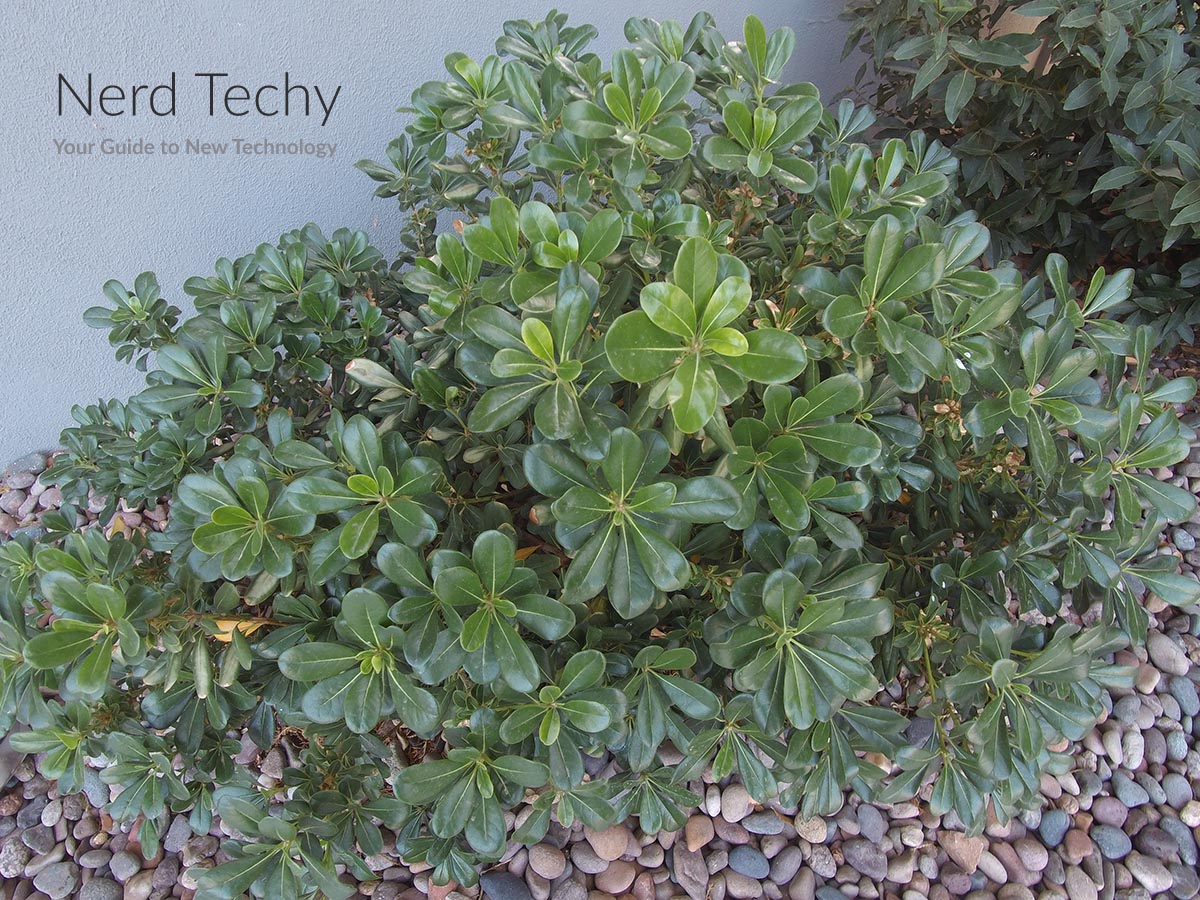 Image & Video Quality
For such a small camera, the OCLU action cam has surprisingly good resolution. In fact, it can record in 4K at 30 frames per second, or in 1080p at 120 frames per second. That should be more than good enough for just about anybody. In addition to that, it has a motion stabilization mode that can be turned on or off. This will smooth out rough footage — for example, from skateboarding on a rough surface. It works very well, but it will also limit your quality to 1080p at 30 or 60 frames per second.
The still camera will take pictures at 12 megapixels. Admittedly, you're not looking for great still pictures from an action cam. But if you want to grab a gorgeous snapshot, you can. The only thing we didn't like about the image quality is that there's no night vision or low light mode. For most action cam applications, this shouldn't be necessary. However, it does hobble the OCLU camera's versatility.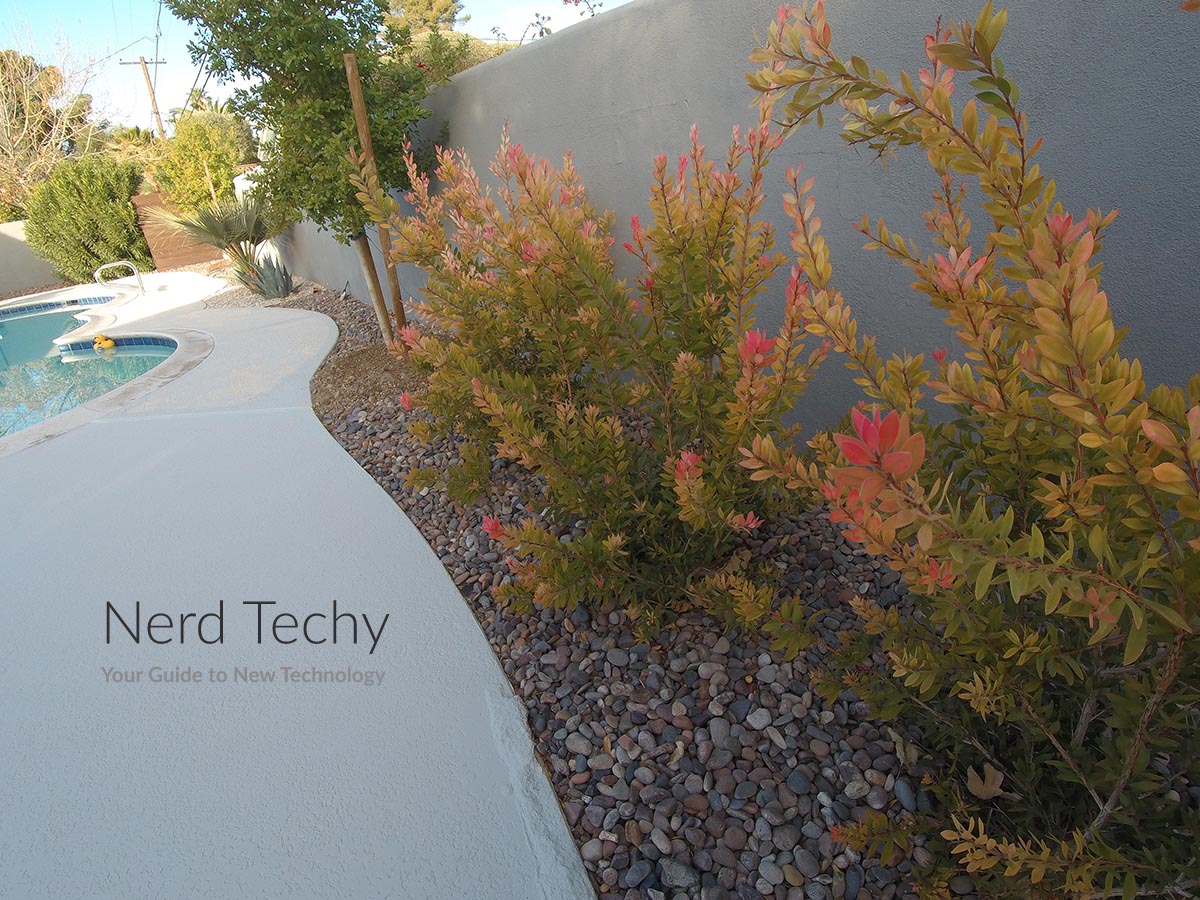 The built-in microphones are located on the front and the top, and are independently isolated. This helps with the automatic wind reduction feature. By isolating the sound from both mics, the software can filter out unwanted noise. This makes for surprisingly clear audio, even if you're going 50 miles per hour down a ski run.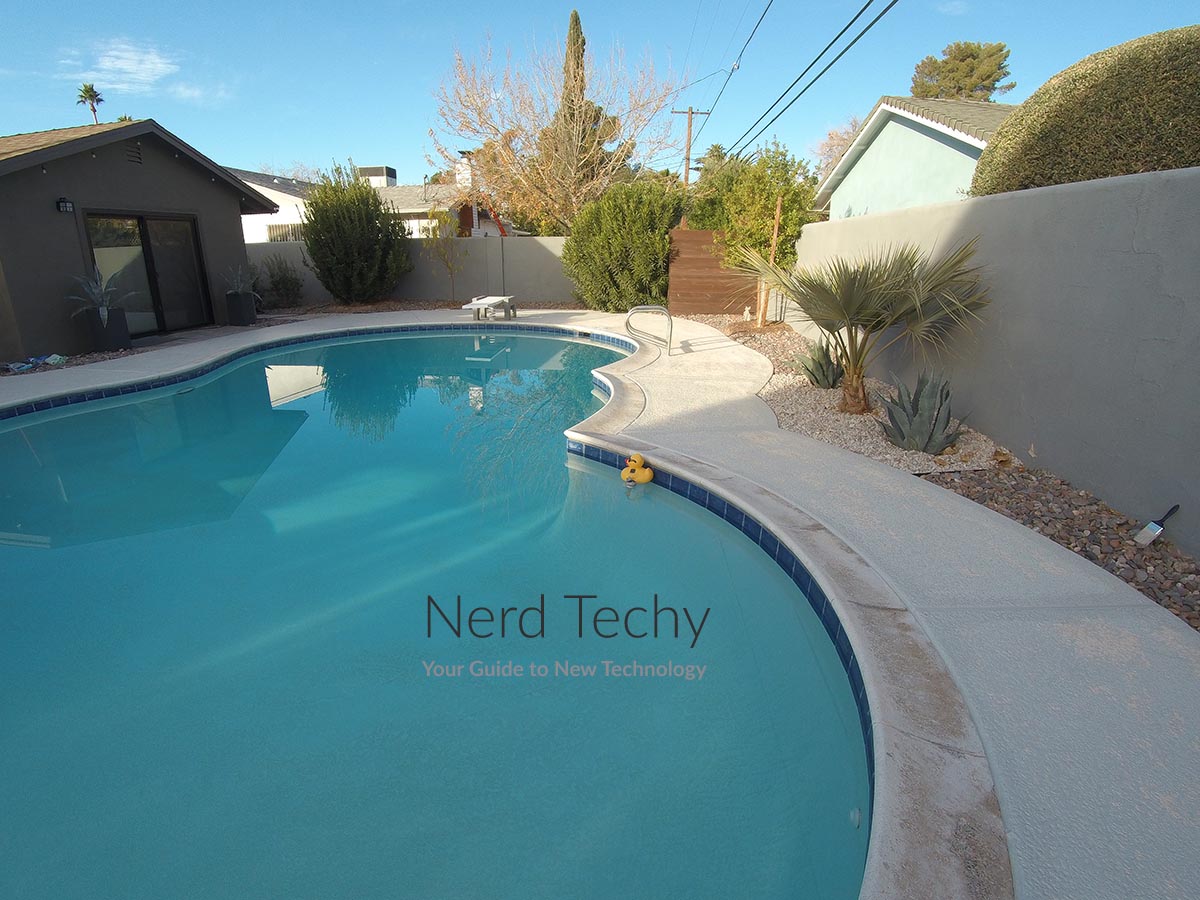 In addition to all this, the OCLU Action Camera can apply GPS tags to your videos and photos. There's no built-in GPS locator, though. So you'll have to be paired with your smartphone — with your smartphone GPS on — for this to work.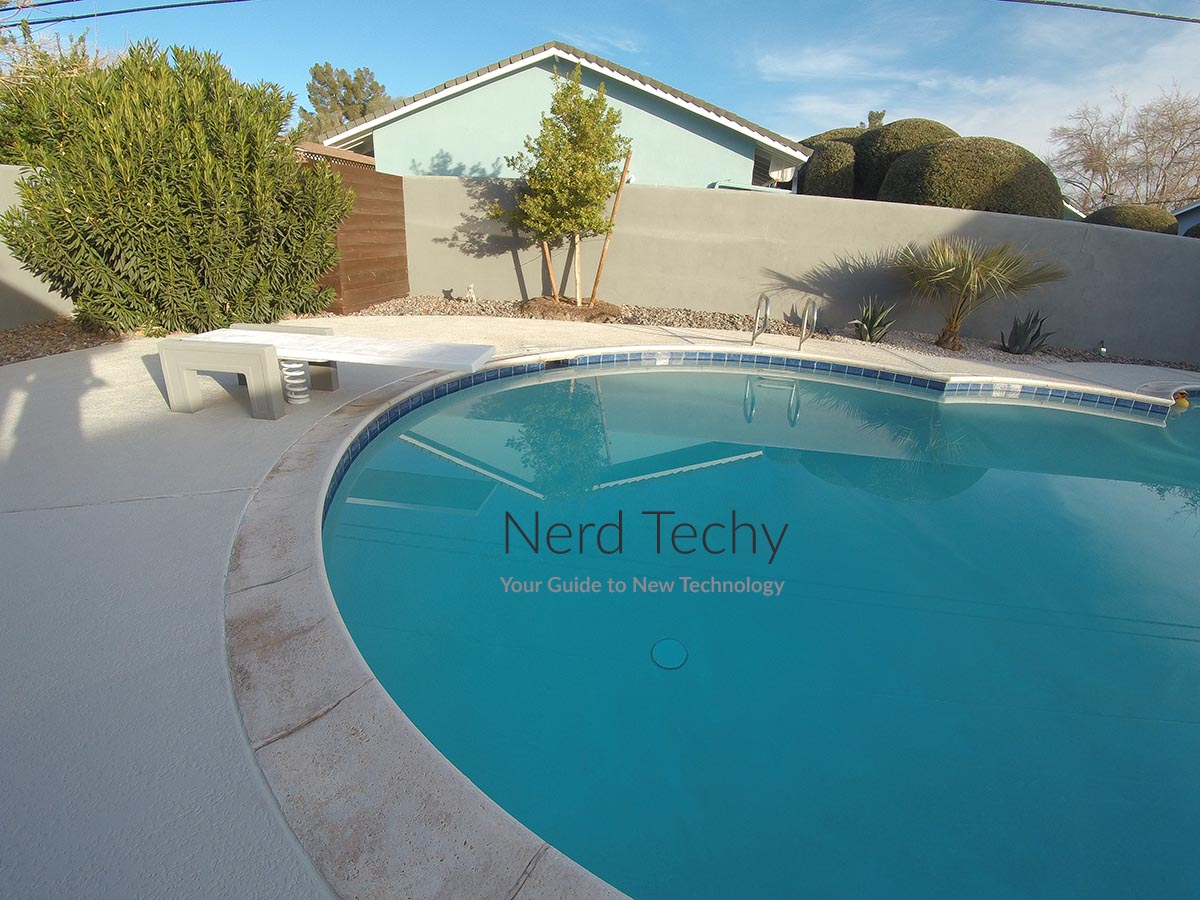 Battery & Storage
The OCLU action cam's battery life can vary based on external factors, such as the temperature. In freezing weather, batteries simply don't last as long. Assuming ordinary weather conditions, you should get just over an hour and 10 minutes of recording time in 4K. In 1080p, without motion stabilization, this rises by about five minutes. Still, you're not looking at a terribly long recording time. If you want to record a three or four hour adventure, for instance, you can end up in a pickle.
That said, there are a couple of things that you can do to ameliorate this. For one thing, the batteries are interchangeable. If you buy one or two extras, you'll have more than enough juice to get through the day. For another thing, the charging time is only 90 minutes. If you're filming on and off, throw the camera on a charger while it's not being used to top it up. Finally, the battery will charge to 50 percent in about 20 minutes. So if your battery is totally dead, you can get a few minutes' use in a hurry.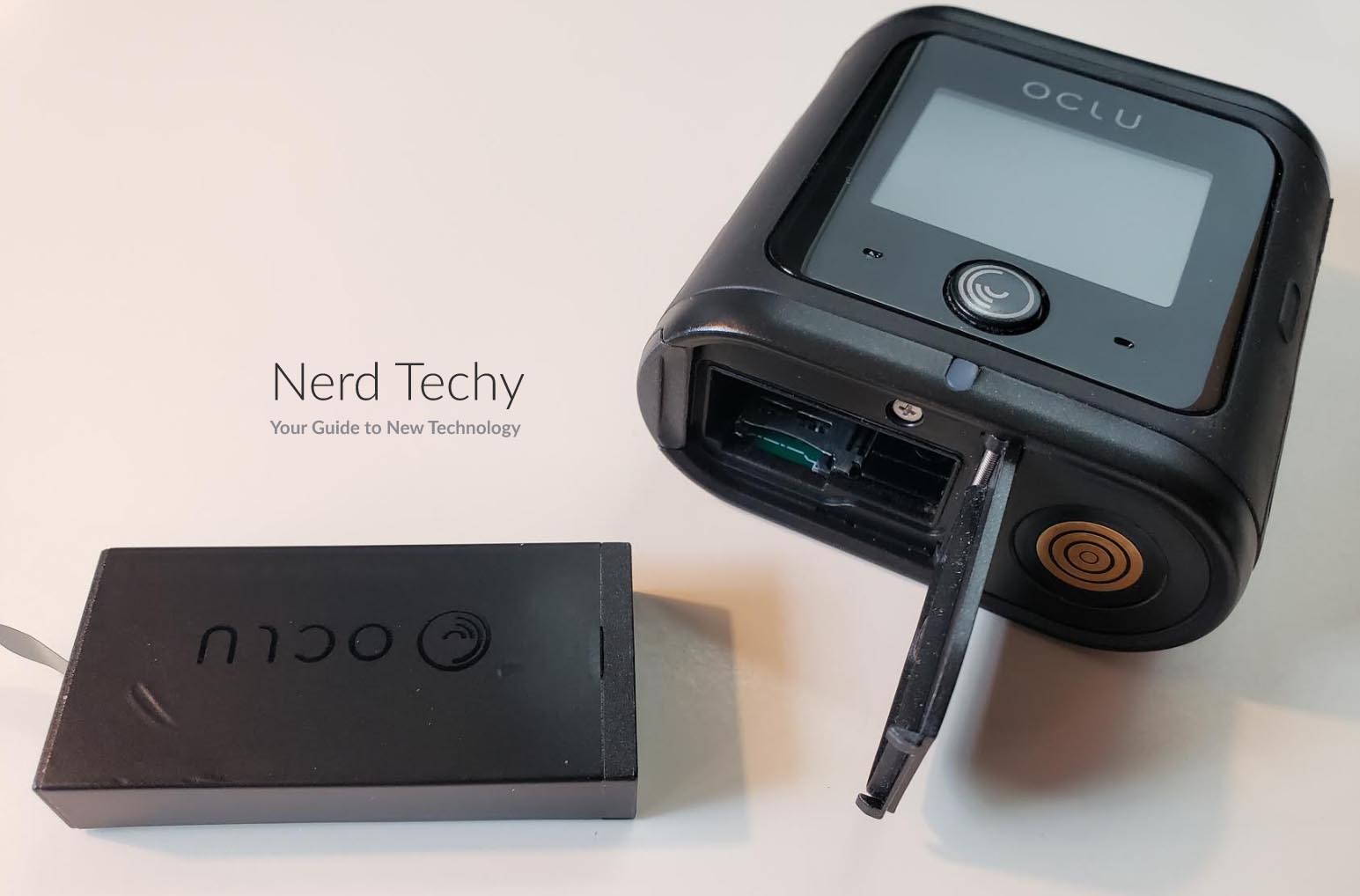 The OCLU Action Camera stores recorded video on a MicroSD card. Keep in mind that there's no card included in the kit. You need to buy one, and the camera can support up to 64GB. This is enough to record days' worth of video, or tens of thousands of pictures. There's no cloud storage option. However, this is more or less standard for action cameras.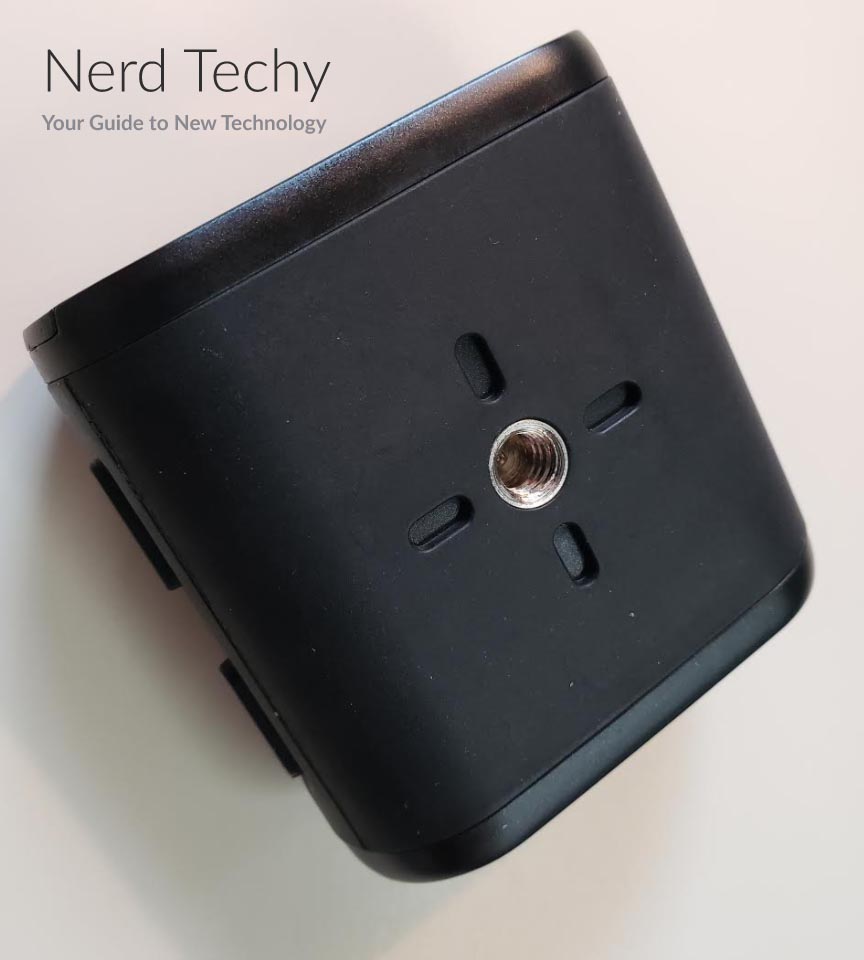 Extra Features
The OCLU Action Camera can record in eight different modes: LiveCut, video, photo, burst, loop record, multi photo, time lapse, and motion record. You can set up to four of these modes as presets and toggle through them with the side buttons. The other options will still be available. You'll just have to access them through the app. Thankfully, the app is easy to download and install. It's also free, and it lets you edit videos on your phone's larger screen.
Some of the OCLU camera's recording modes are self-explanatory. We've already talked about the basic video and camera features. Here are some of the extras that stand out:
Motion record mode allows you to record on a motion sensor. This is great if you want to set your camera on a stand and do something in front of it.
Loop recording ensures that you never run out of space. When your SD card is full, the camera starts automatically overwriting the oldest video. Unless you're saving days' worth of footage on your camera without archiving it, you'll never run out of storage space.
Burst mode allows you to take a series of pictures in rapid succession. There are three different rates to choose from: three, five, or ten pictures per second. This is great if you're trying to capture still action shots in a full 12 megapixels.
Time lapse mode is the opposite of what you usually use an action camera for. You're using it to take a very slow motion, and bring it to life by speeding it up. The interval can be set to one frame every second, or every two, five 10, 30 , or 60 seconds. This allows you to create relatively fast and relatively slow time-lapse images. At 30 frames per second and one frame every 60 seconds, an hour of real time takes two seconds of film time. Conversely, at one frame every second, two seconds of film time would only show a single minute of real time.
In addition to all this, the OCLU Action Camera has a feature called LiveCut. With LiveCut, you can edit your videos on the fly during playback. As you watch the video, tap a button to choose the start point, and tap another button to choose the end point. To be fair, cutting is only the most basic form of editing. To do more, you'll really want some dedicated editing software. But this isn't an editing suite; it's a camera. Any editing capabilities are welcome.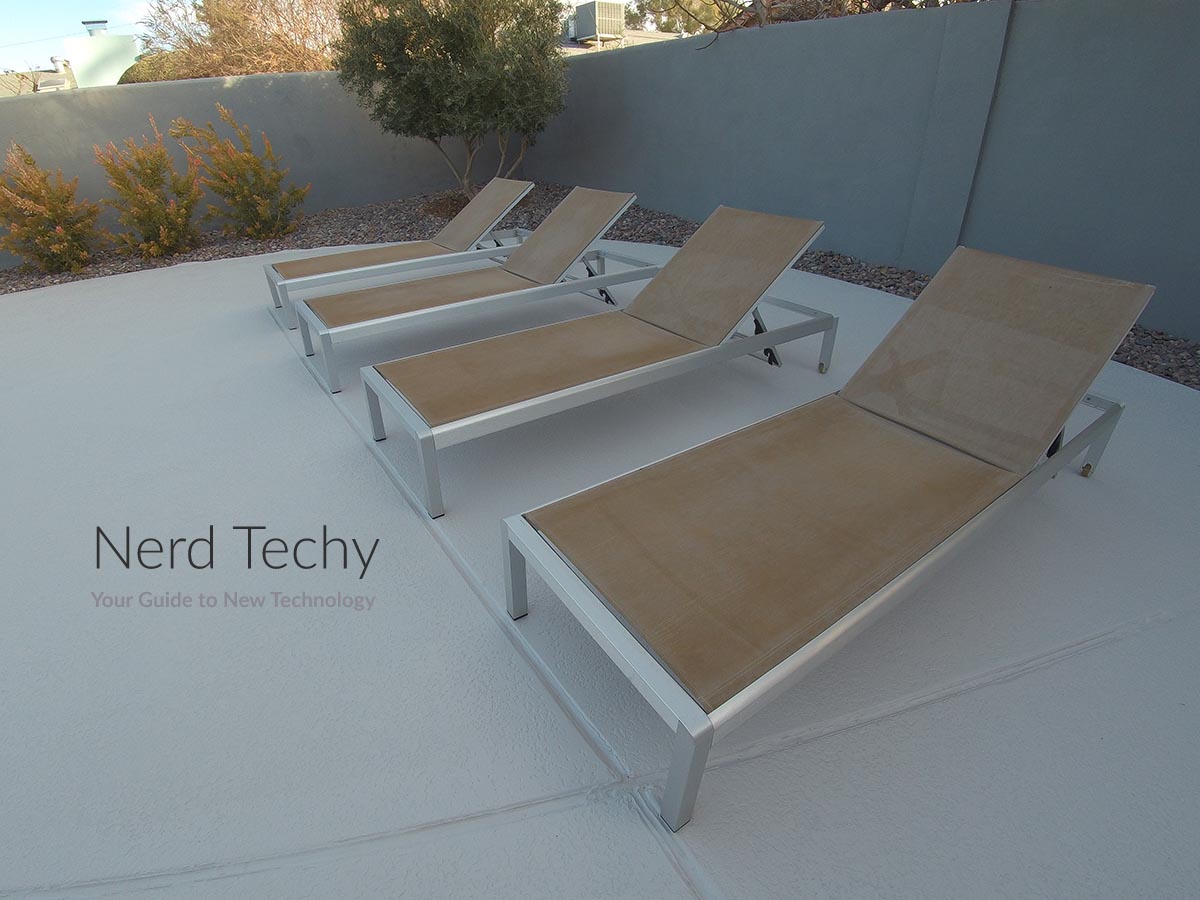 One thing the OCLU Action Camera doesn't have is a good secondary control scheme. If you want to operate the camera while you're in movement, check out the AKASO Brave 7. It includes a nifty wristband remote, so you can operate it with just a couple fingers.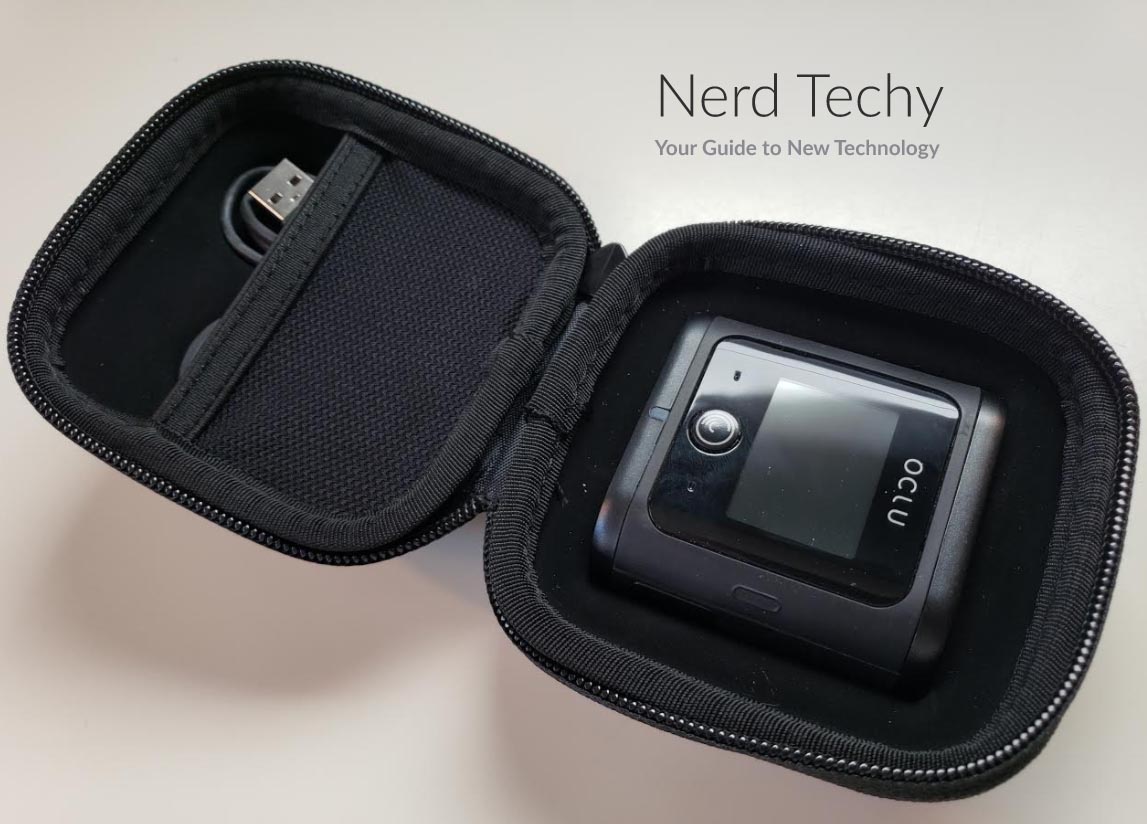 Final Verdict
The OCLU Action Camera is one of the better action cameras on the market. Its short battery notwithstanding, there's a lot to like here. It has 4K resolution, the color is crisp, and the motion stabilization works great. Not only that, but it's compact, and you can mount it just about anywhere. If you're looking for a new action camera, the OCLU cam is a solid choice.
Please consider sharing:
Note: At no extra cost to you, we may earn a commission for purchases using our links. Learn more.