Black Friday is here, and it's bringing some great news for those who love quality sound. OneOdio, known for their high-quality headphones and audio equipment, are offering special 20% discounts on some of their most popular products.
It's an ideal time to consider upgrading your audio gear. From the crisp sound of music to the clear tones of a podcast, these deals are worth checking out.
Notable Deals:
OneOdio OpenRock S Open-Ear Air Conduction Headphones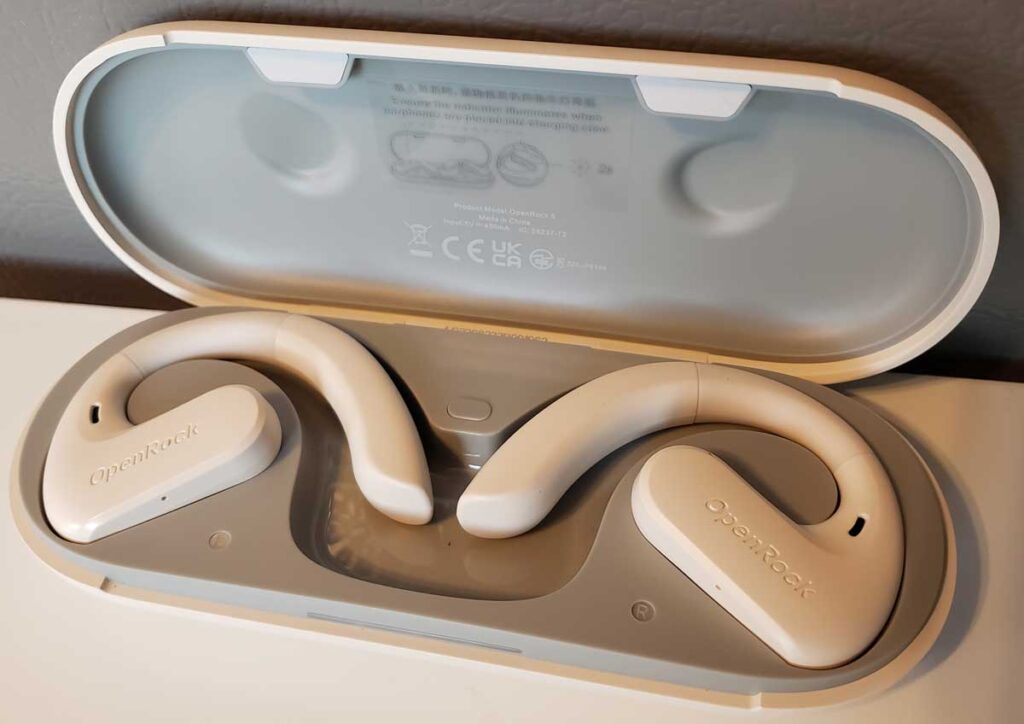 Key Takeaways:
Original price: $99.99 discounted 20% off – now at $79.99
Deep bass with TubeBass technology.
41-hour charging box battery life.
Waterproof, Bluetooth 5.3 connectivity.
Comfortable, adjustable earhook design.
The OneOdio OpenRock S Open-Ear Air Conduction Headphones are making waves in the audio world, and for good reason. These headphones, available in sleek black or classic white colorways, originally priced at $99, are now more accessible than ever with a 20% discount, bringing them down to just $79.99. But it's not just the price that's turning heads; it's their innovative features.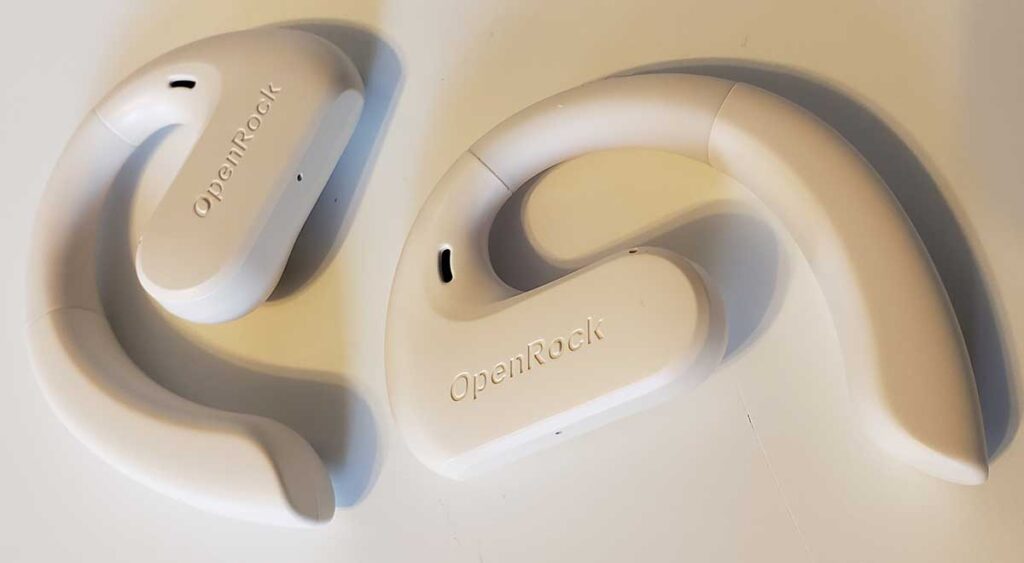 First, let's talk about the sound quality. The OpenRock S headphones are a game-changer in the open-ear market, thanks to their TubeBass bass enhancement technology. This new-generation tech focuses on delivering powerful bass directly to your ear canal, creating an immersive audio experience without disturbing those around you. Combined with a 16.2mm dynamic driver, these headphones offer bass capabilities that are rare in open-ear models.
Battery life is another wonderful feature. With a single charge, you get up to 19 hours of listening or talk time at 70% volume. But that's not all. The included 750mAh charging box extends this time by an additional 41 hours, totaling an impressive 60 hours of playback time.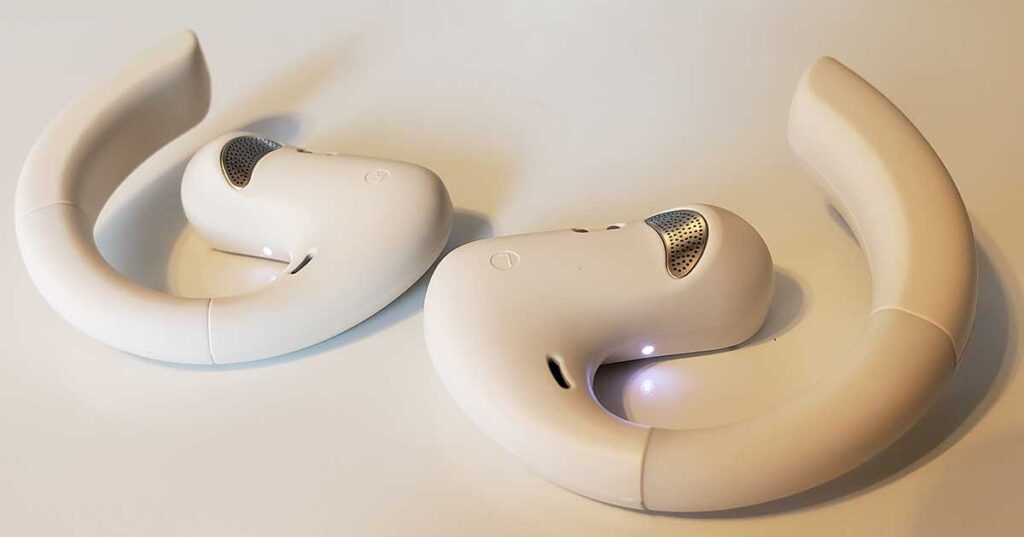 Connectivity and durability are key for any wireless earbuds, and the OpenRock S excels in both. Featuring the latest Bluetooth 5.3, these earbuds offer a high transmission rate and low energy consumption, ensuring a smooth, delay-free connection. Plus, with IPX5 waterproofing, you're free to enjoy your tunes in various environments without the fear of damage from sweat or rain.
The OpenRock S also pack a unique Rock/Relax Dual Mode. The Rock mode enhances low-frequency sounds, perfect for energetic workouts, while the Relax mode offers a balanced three-frequency sound, ideal for unwinding after a long day.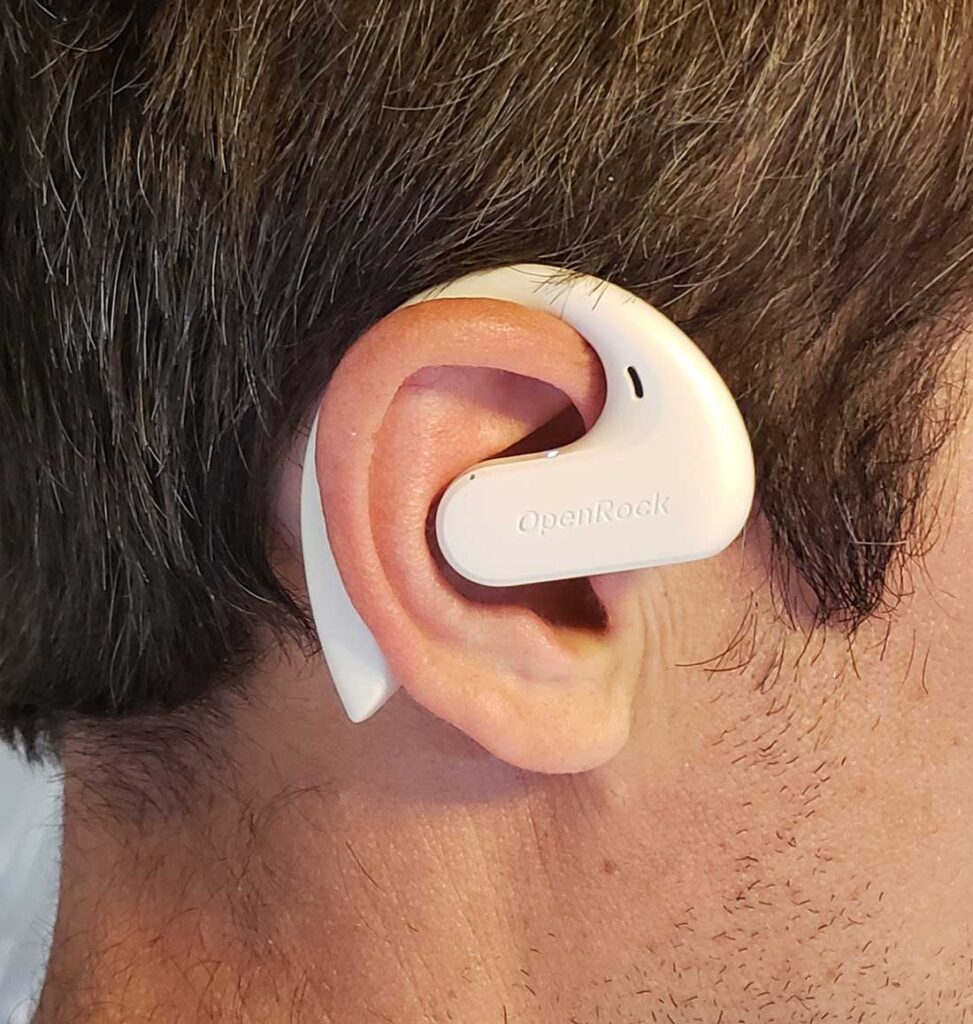 In terms of comfort and fit, the OpenRock S doesn't disappoint. The adjustable earhook is engineered to fit comfortably and securely, adapting to the unique shape of each wearer's ear. This design ensures long-lasting comfort, whether you're on a quick call or indulging in a marathon listening session.
Finally, the AI Four Noise-Canceling Microphones are a standout feature for those who take calls on the go. Using beam-forming technology and an AI noise reduction algorithm, these microphones effectively eliminate background noise, ensuring your voice is always heard clearly.
OpenRock Pro Open-Ear Air Conduction Headphones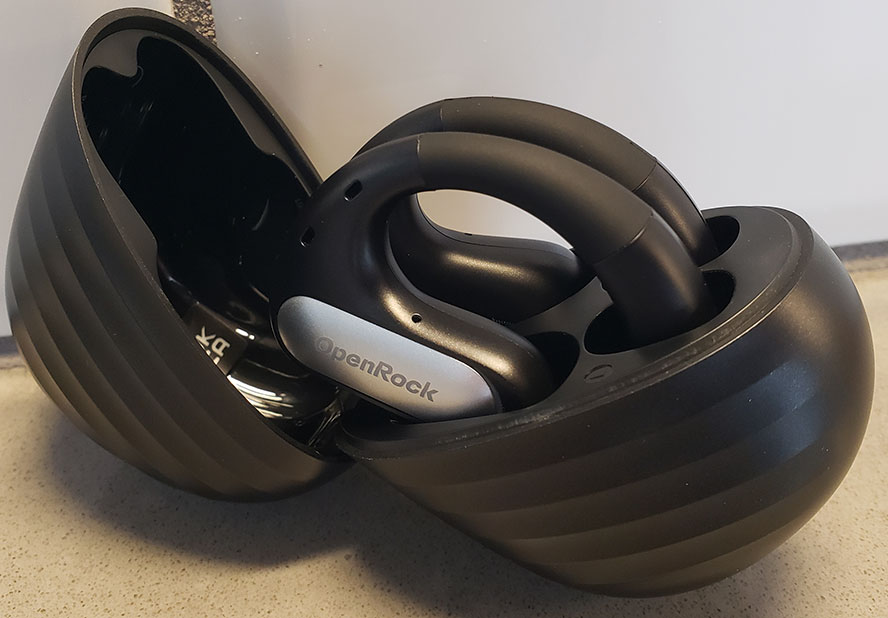 Key Takeaways:
Original price: $129.99 discounted 20% off – now at $103.99
Ultra-deep bass with TubeBass technology.
Comfortable all-day wear with adjustable ear hooks.
46-hour battery life with charging case.
CVC 8.0 with 4-Mic noise cancellation.
The OpenRock Pro Open-Ear Air Conduction Headphones, available in elegant black or sleek silver, are an upgrade from the already impressive OpenRock S model. Priced originally at $129.99, they're now available for $103.99, thanks to a 20% Black Friday discount.

One of the Pro model's most striking features is its ultra-deep bass capability. Similar to the OpenRock S, it's powered by a 16.2mm dynamic driver and enhanced with TubeBass technology. These deliver high-resolution audio (up to 576 Kbps aptX) that's usually hard to achieve in open-ear designs. The bass is deeper and richer, offering a powerful sound experience that immerses you fully.
Comfort is another area where the OpenRock Pro shines. They're designed for all-day wear, something that traditional in-ear headphones struggle to offer. The adjustable silicone ear hooks can be tailored to fit the unique shape of each user's ear, ensuring a perfect, comfortable fit.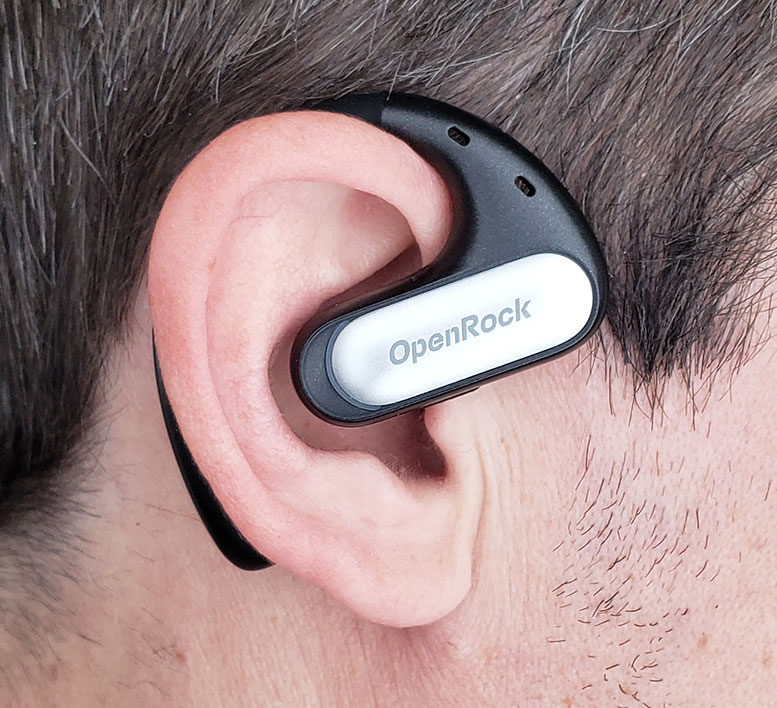 Battery life is impressive in both OpenRock models, but the Pro offers a slight edge. With up to 19 hours of listening and talk time on a single charge at 70% volume, you won't need a charging case for short trips. For longer journeys, the Pro gives you a total of 46 hours of playtime. The OpenRock S, in comparison, offers a total of 41 hours – only slightly less.
Environmental awareness is a key feature in the OpenRock lineup. The open-ear design allows you to stay aware of your surroundings, making it safe for running, driving, or outdoor sports. Like the S model, it's also fully IPX5 sweat-proof and waterproof, making it a durable companion.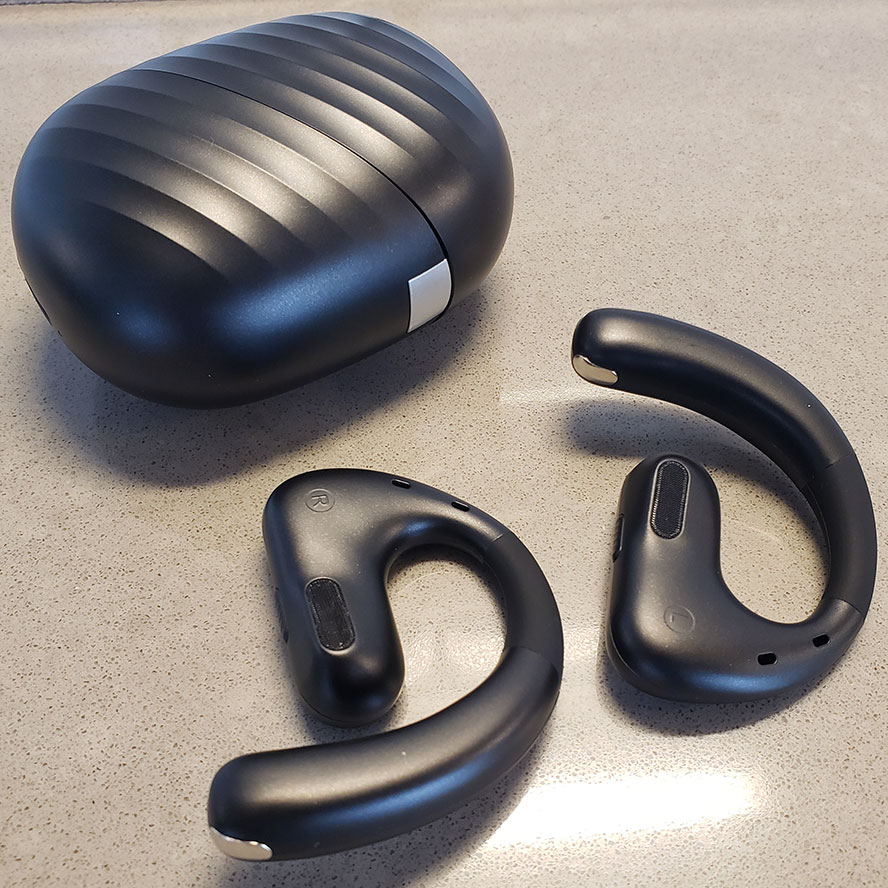 Lastly, the OpenRock Pro offers CVC 8.0 with 4-Mic Call Noise Cancelling. This feature, using two high-quality microphones and beam-forming technology, ensures that your voice is heard clearly during calls, even in windy environments.
OneOdio A70 Bluetooth Over Ear Headphones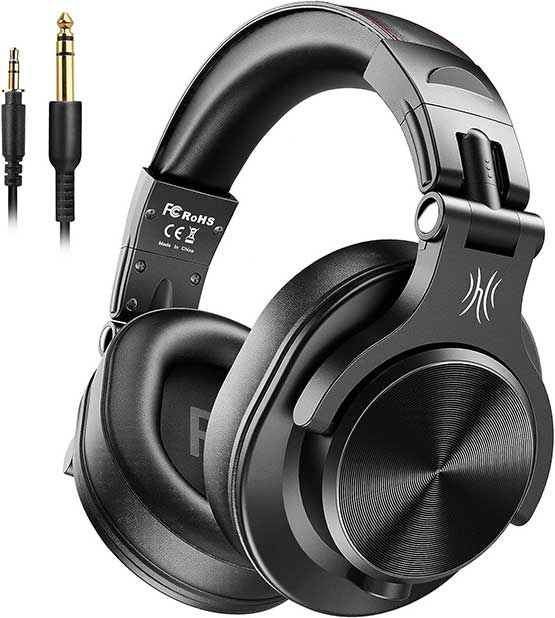 Key Takeaways:
Original price: $42.99 discounted 20% off – now at $34.39
Variety of colors, including sky blue and rose gold.
High-resolution sound with 40mm neodymium drivers.
Up to 72 hours of playtime, dual mode.
Unique audio sharing feature and comfortable design.
The OneOdio A70 Bluetooth Over-Ear Headphones, now available for just $34.39 after a 20% discount from the original price of $42.99, offer a budget-friendly option for those seeking quality sound.
First off, the A70 comes in a variety of color options – black, red, silver, rose gold, and sky blue – catering to different style preferences. In contrast, the OpenRock models are available in just two colorways. This variety in the A70 makes it appealing to a wider audience.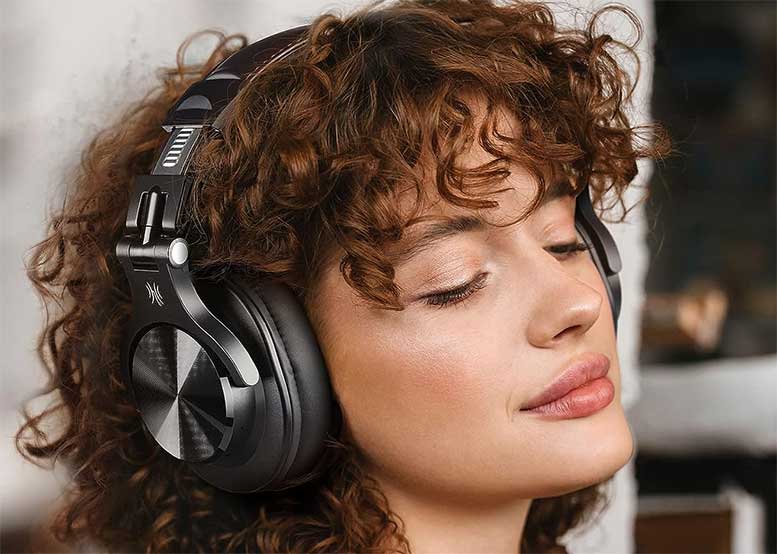 Sound quality is a strong suit of the A70. Designed by a professional audio team, these headphones feature custom-made aluminum fascia and 40mm neodymium drivers. This setup delivers powerful bass and dynamic stereo sound, allowing you to hear every detail of your music. While the OpenRock also offers good sound quality, the A70's focus on high-resolution sound with its 40mm drivers puts it a step ahead, especially for over-ear headphone enthusiasts.
The dual-mode feature of the A70 is particularly noteworthy. In wireless mode, you get up to 72 hours of playtime, which is significantly more than the 60 hours offered by the OpenRock S. Additionally, the A70 can be switched to wired mode using one of the two included audio jack cables.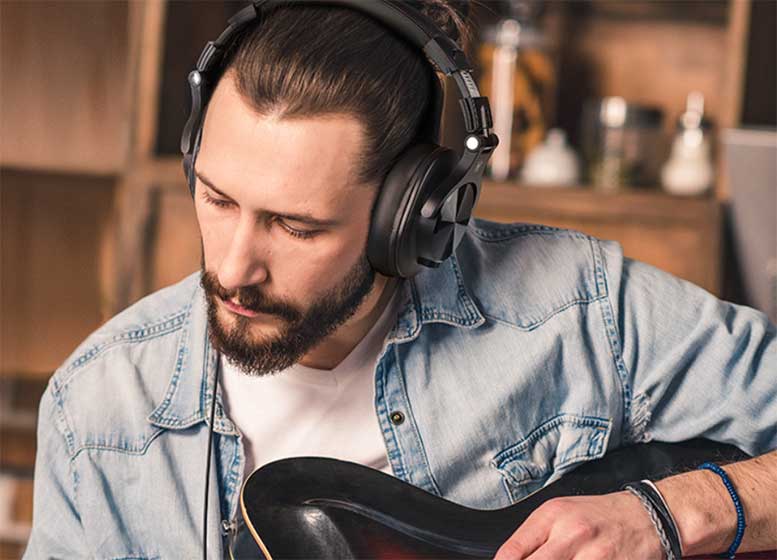 Comfort and design are other areas where the A70 shines. They are designed for long-lasting wear with an ergonomic over-ear style. The headphones are rotatable and foldable, ensuring a proper fit and efficient sound isolation. The use of soft memory cotton and skin-friendly protein leather enhances comfort. The OpenRock S, with its open-ear design and adjustable earhook, offers a different kind of comfort, more suited to those who prefer not having their ears covered.
A unique feature of the A70 is its music or audio sharing capability. This allows multiple people to listen to the same audio source. This is great for social listening experiences like watching movies together.
Lastly, the A70 has a wired aux jack lock design, ensuring a stable connection when in wired mode. This adds reliability and peace of mind that you won't lose connection, even when a Bluetooth connection is unavailable.
OneOdio Monitor 60 Professional Studio Headphones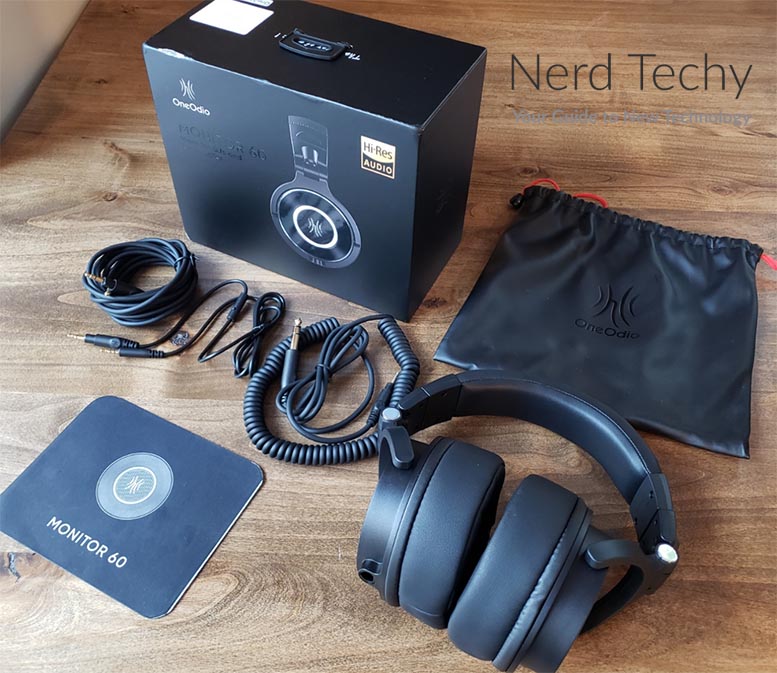 Key Takeaways:
Original price: $79.99 discounted 20% off – now at $63.99
Wired design for uninterrupted professional use.
Large 50mm drivers for detailed sound.
Multiple cables included.
Comfortable, noise-isolating ear cushions and durable headband.
The OneOdio Monitor 60 Professional Studio Headphones are now at a 20% discounted price of $63.99 from the original $79.99. They are a standout choice for those who value precision in sound. These wired headphones offer a blend of professional-grade features and comfort, making them ideal for both home and studio use.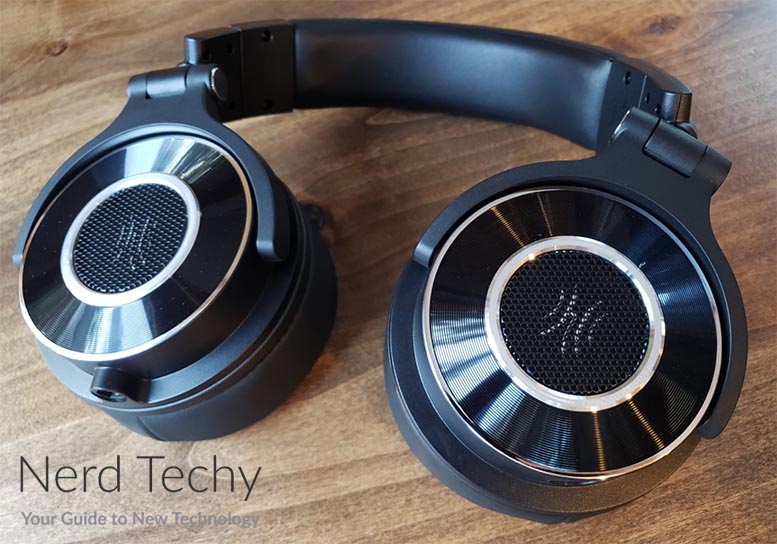 Unlike many modern headphones that focus on wireless connectivity, the Monitor 60 embraces a wired design. This means no worries about battery life or charging – a significant plus for extended studio sessions or long listening periods. This focus on a wired connection ensures uninterrupted, high-quality audio playback, which is crucial for professional audio work.
The Monitor 60's large diaphragm, with its 50mm drivers, is a key feature. It produces an exceptionally beautiful, well-balanced, and accurate sound across the frequency range. This means you'll hear every detail of your music, from the accurate mids to the crisp highs, something that is essential for monitoring and mixing in a studio setting.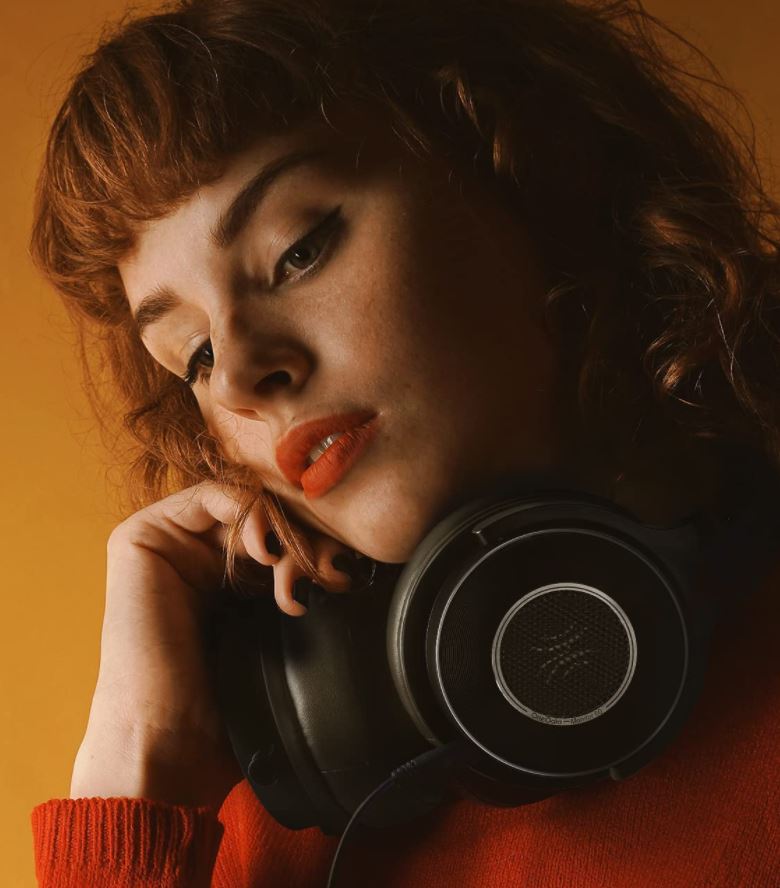 In addition, they come equipped with several cable options. There's a 1.2m cable with a mic for phone calls, a 3.5mm to 1/4″ coiled adapter cable for studio use, and an extra-long audio cable for easy TV connection.
The high-resolution audio capability of the Monitor 60 is noteworthy. They perform exceptionally well in revealing sound details without harshness, providing a warmer, smoother, and clearer sound, regardless of the music type. This feature is particularly important for those who spend hours mixing or enjoying music, as it reduces ear fatigue.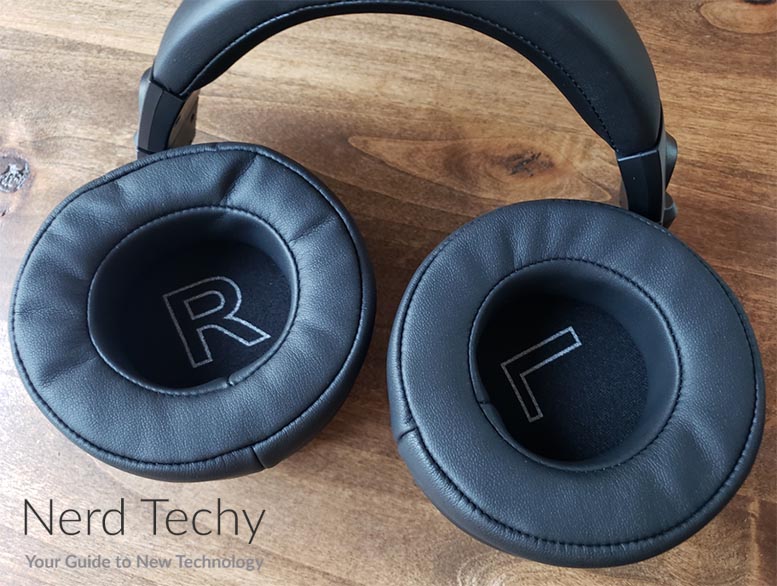 Comfort and noise isolation are also well addressed. The breathable ear cushions are designed to fit snugly around your ears, isolating noise and allowing for extended use without discomfort. The steel headband is not only durable but also adjustable, providing the right amount of tension for a comfortable fit.
Meet Derek, "TechGuru," a 34-year-old technology enthusiast with a deep passion for tech innovations. With extensive experience, he specializes in gaming hardware and software, and has expertise in gadgets, custom PCs, and audio.
Besides writing about tech and reviewing new products, Derek enjoys traveling, hiking, and photography. Committed to keeping up with the latest industry trends, he aims to guide readers in making informed tech decisions.