Portable video projectors are a hot trend these days, with the market dominated by affordable Asian imports. Inexpensive projectors are a topic of debate. Some reviewers say that they're ground breaking, while others see them as nothing more than disposable toys.
Where should consumers draw the line? Well, that all depends on their intended usage. Pico projectors are popular because they are often 90% cheaper than brand-name hardware. To cut costs, they removed features that typically come standard with brand-name projectors. This is where the debate comes from. For some consumers, the lower specifications work perfectly. In their eyes, a pico-projector is an incredible deal. For others, these projectors don't provide what used to be a standard feature.
Generally speaking, these projectors can be divided by looking at the imaging technology, size, and light source. Pico projectors are compact and use direct-lit LED displays. Full size projectors have a dedicated lamp, use DLP or indirect lighting systems, and are often fairly large. There are a number of options on each side of the playing field, but it's rare for manufacturers to blur the line between these contrasting hardware types.
The Optoma IntelliGO-S1 is one of these rare models. We've already covered a number of Optoma products and found them to be above average. From their top-tier UHD65 4K projector to the home theater centric HD29 Darbee, Optoma has shown time and time again that they're committed to creating a great user experience at a low price.
But the IntelliGO-S1 is unlike any of their other models. They've created something that looks, feels, and behaves like a pico-projector. Even though the price is much higher than competing models, it's much lower than full size projectors. Is this the first portable projector that doesn't make any compromises? Or is this an overpriced alternative trying to compete with more affordable options? To answer this question, we had to put it to the test.

First Look
This ultra-compact projector is smaller than most tablets, and weighs less than a pound. It features a large variety of connectivity options, a bright LED light source, and a native resolution of 720p. But what makes it stand out is the inclusion of it's own operating system. It runs Android 4.4 Kit Kat, providing it with the same features as a modern smart TV. You can stream your content over the network, from an external storage device, or even from your Netflix account.
Design & Durability
Visually speaking, this projector is very much understated. The two-tone plastic enclosure creates a modern, yet subtle accent that would look great in any home theater. While the form factor and construction material are similar to what's being used in most pico-projectors, the build quality is much better than we've come to see. We can't describe it as anything other than top-notch. From the feel of the buttons to the metal accent around the lens, there is no question about the durability of this projector.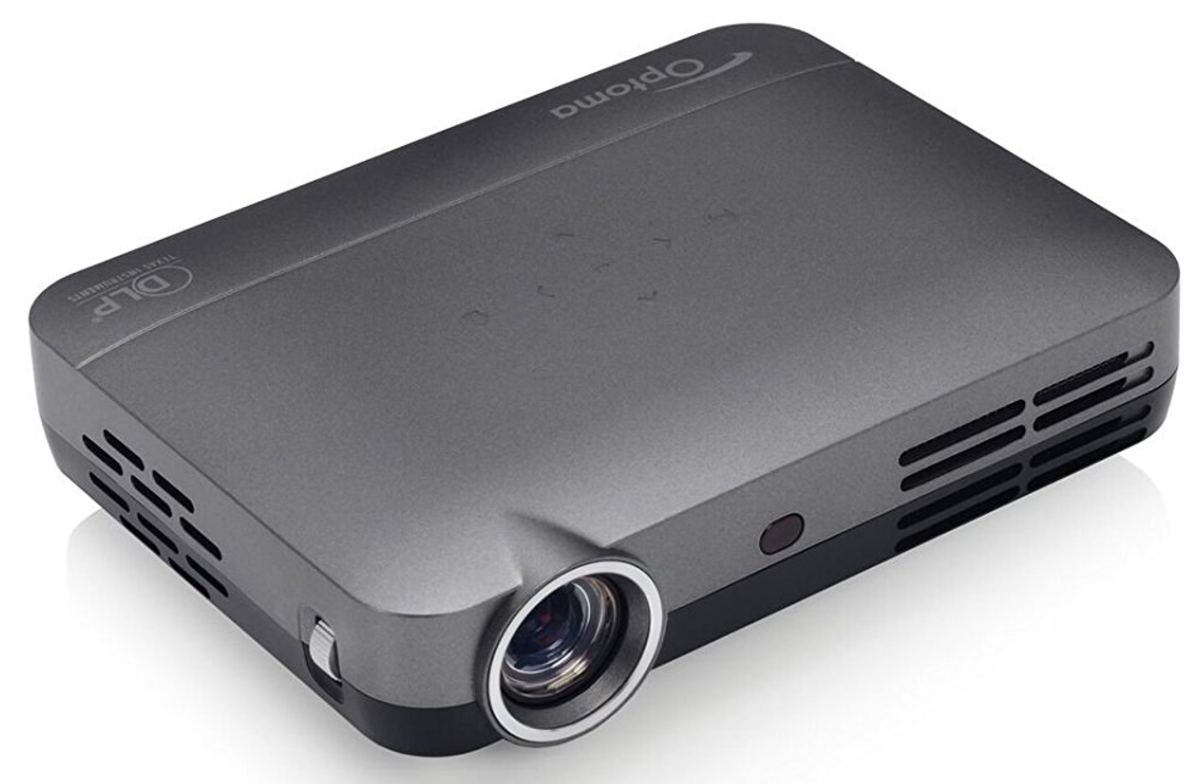 Touch sensitive navigation buttons are located on the top of the projector, and are backlit by LEDs. This provides simple navigation, although you'll want the remote for full control. Strangely enough, the remote is made from white plastic. It doesn't really match the design of the projector. Beyond that, we don't have many complaints. It lets you navigate, change the volume, and provides one-touch access to some of the core features and menus.
Cooling vents are located on the front of the projector as well as on the side. There are more vents with most models, but this helps it run quietly. Proper cooling allowed them to offer a 20,000 hour lamp life, which is above average for this form factor. Since LED backlighting isn't replaceable, a long lamp life is ideal.
Connectivity
Most projectors require that you connect an external video source to use them. If that's your game plan, Optoma includes a set of ports that should suit almost every application. For HD Video, you've got HDMI which supports both MHL and 3D. SD video can be supplied through the dedicated AV ports.

But in our eyes, this projector is best used with the included software. You can pair it with your mobile devices via Bluetooth, or connect to the internet through WiFi or Ethernet. External storage devices can be connected to the SD card slot, or one of the USB ports. USB 3.0 is provided for data, while the USB 2.0 port is best used for power.
If you're connecting external speakers, you've got two options. Digital speakers can use Bluetooth, while everything else is covered with the 3.5mm audio output.
Video Quality
The IntelliGO uses an RGB LED direct-lit image source. As a WXGA rated display, you get a resolution of 1280×800. Since 720p is 1280×720, this is technically a pixel perfect 720p video signal. In most video applications, 40 pixels on the top and bottom won't be used. But if you connect a computer, you'll be able to get a 16:10 display instead of the standard 16:9.
This resolution is a huge step up from the EDTV resolutions offered by cheaper projectors. Even at large sizes the video is crisp and detailed. But the high resolution isn't the only thing responsible for the detailed image, it also has to do with the optics. You're getting 100% glass optics with this projector. There is no blurring, and no distortion. This is one of the few affordable projectors that we'd be more than happy to use as our full time television. Although it's true that 1080p (or even 4K) would be better, those kinds of resolutions just aren't available at this price point.

Brightness
At 500 lumens, the brightness of this projector doesn't seem competitive with the other options out there. After all, some models have double-digit price points and are rated for 1000 lumens. In reality, those other projectors only look more attractive. It's important to compare apples to apples.
Optoma had this projector rated for 500 ANSI lumens. ANSI is a measurement standard. This measurement describes the amount of light that actually hits your display. Most projectors are providing the brightness of the bulb.
In between the projector and the wall, the light has to pass through the optical system and an LCD display. Just as sunlight gets dimmer as it passes through your sunglasses, what you see on the wall is often much dimmer than the original light output. We'd consider this projector competitive with 1000 or even some 1500 lumen rated models.
What does this mean in the real world? This projector produces a bright, vibrant image in a dim room. You might be able to turn on a lamp, but the darker it is the better. If you plan to use it during the day, you should probably invest in blackout curtains.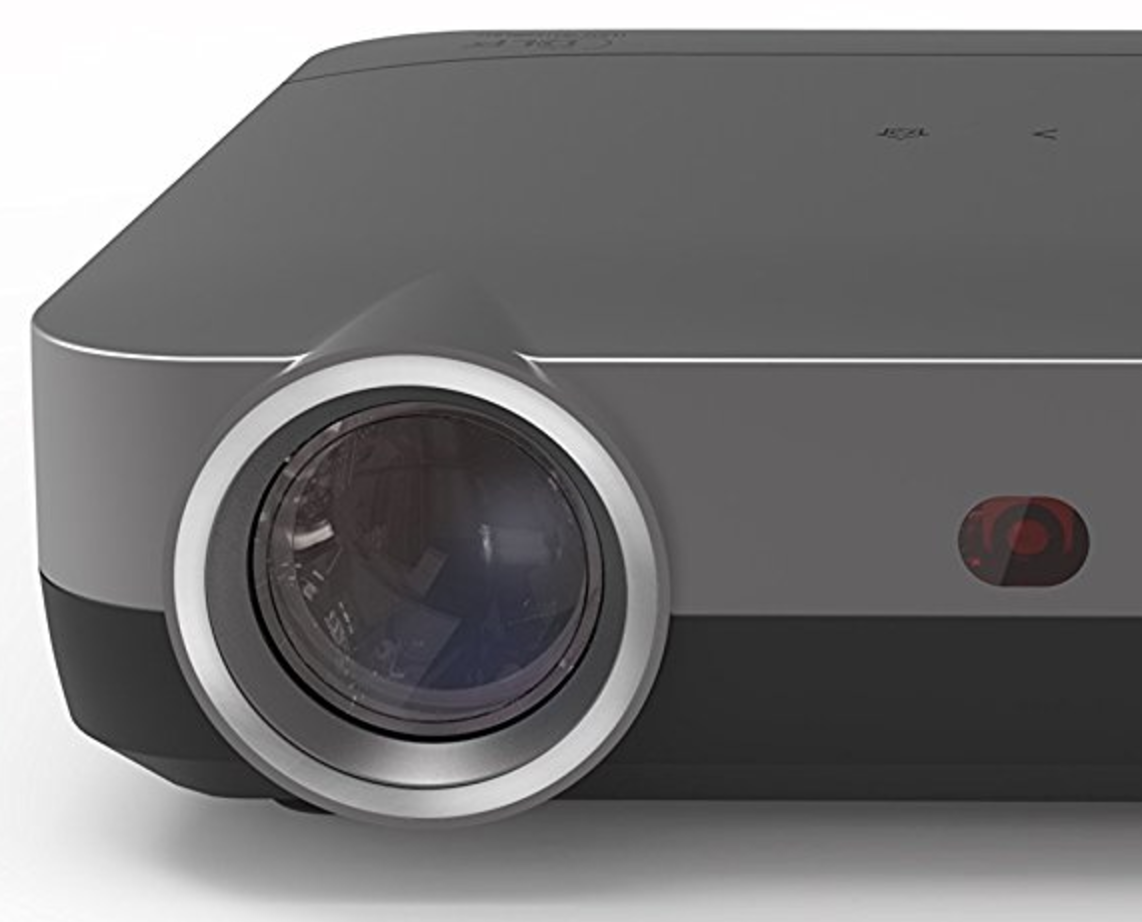 Smart Functionality
One of our favorite aspects of this projector is that they provide a fully-functional version of the Android Operating system. Any app that works on an Android TV box will work on this projector. For movies and television, we were able to enjoy content through Netflix, Hulu, Flixter, and Kodi. For music, it works great with Spotify, Amazon Music, and Pandora. It comes with the Play Store, so you can access any app available. There are some apps that are only designed to be used with touch screen devices. In those cases, you might run into one or two that doesn't work. But for the most part, you've got access to the full suite of Android software.
Disadvantages
The Wowoto H8 – a similar projector that we recently reviewed – had built in screen sharing software. That made it easy to stream games and apps from your Android or Apple mobile device. Unfortunately, Optoma leaves you up to your own devices to get this working. There are apps on the market, but some are paid. We did get screen sharing working with our Android phone, but it required a little fiddling. If you're looking for a plug and play screen sharing solution, the Wowoto could be a better option.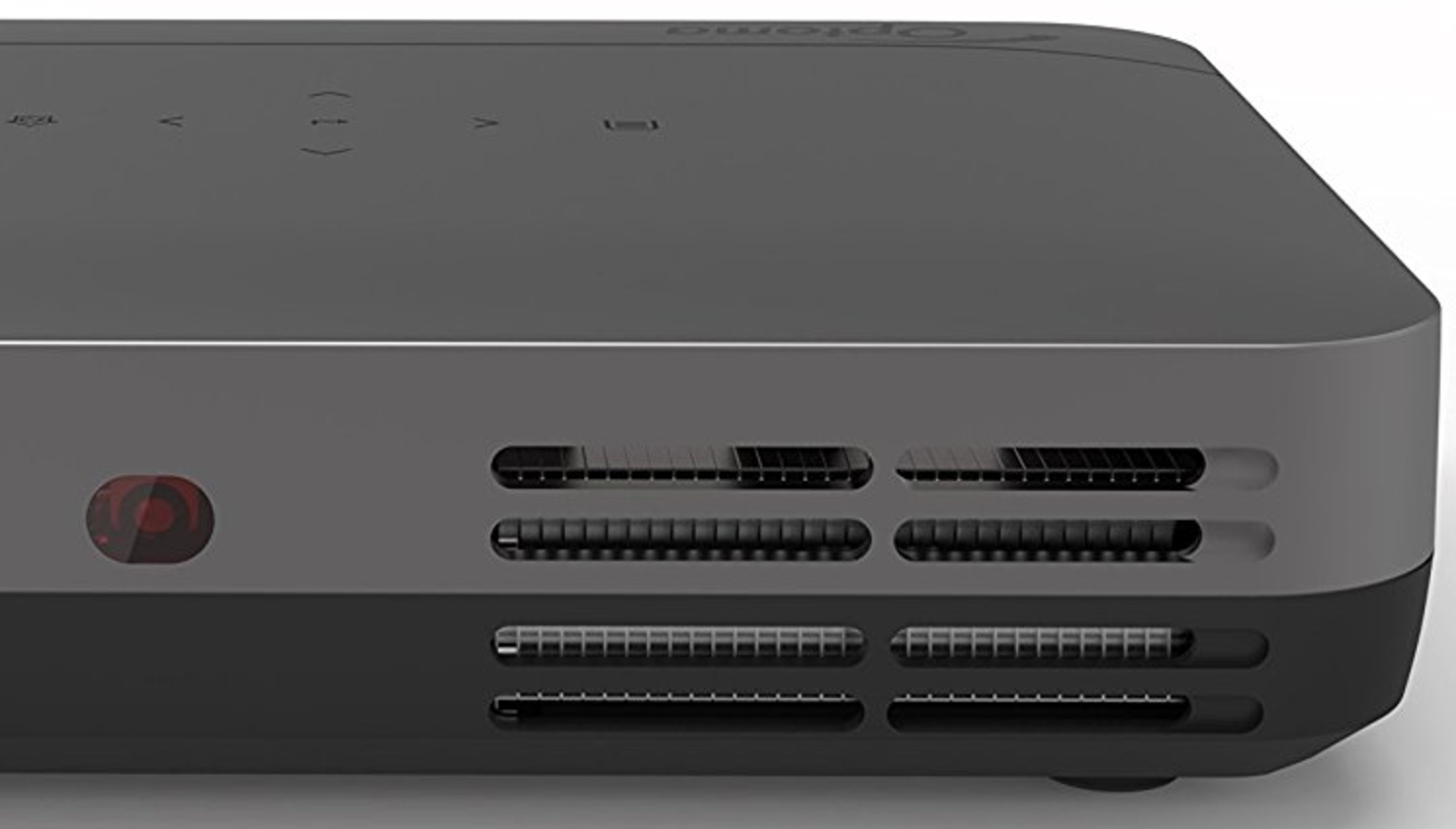 Final Verdict
The Optoma IntelliGO-S1 should be used as a benchmark for what a portable projector can be. It supports HD resolutions, and has an excellent application of the Android ecosystem. It's well made, easy to use, and provides an excellent user experience.
Most importantly, Optoma doesn't engage in deceptive marketing practices. These days, using ANSI lumens is rare for portable projectors. There is a good chance that Optoma will lose business by using this rating, as it makes their projector look worse on paper than other models. But they do have a reputation to keep, and the IntelliGO lives up to the high design standard we've come to expect from them.
Meet Derek, "TechGuru," a 34-year-old technology enthusiast with a deep passion for tech innovations. With extensive experience, he specializes in gaming hardware and software, and has expertise in gadgets, custom PCs, and audio.
Besides writing about tech and reviewing new products, Derek enjoys traveling, hiking, and photography. Committed to keeping up with the latest industry trends, he aims to guide readers in making informed tech decisions.