Quick Analysis
Pros
Powerful suction.
Can vacuum, mop, or do both.
Optional self-emptying dust bin.
Builds a virtual map of your home for no-go zones, cleaning schedules, and other "smart" options.
Cons
A bit tall.
A bit expensive.
As household chores go, vacuuming isn't exactly "sexy". Painting is fun, exciting, and makes your rooms look fresh and new. Putting on a new roof is hot, sweaty work, but it will keep your home protected for years. Vacuuming is just one of those mundane tasks, like doing laundry or taking out the trash. And what good is technology if not for eliminating mundane tasks? We have calculators to save us from the nightmare of long division. We have GPS to avoid the trouble of figuring out a road atlas. And now we have robot vacuums to spare us the hassle of constant cleaning.
In the past, we've reviewed several robot vacuums, each with its own set of worthwhile features. Some of these include the Dser RoboGeek 21T, Yeedi K600 and the Amarey A900. Whether you're looking for the biggest dust bin, the most powerful motor, or the smartest features, you're set. Now, we're going to look at the Proscenic M7 Pro LDS Robot Vacuum Cleaner.
The M7 Pro is one of the smartest vacuums on the market. It builds a virtual map of your home, and allows you to set different zones for different purposes. It's also exceptionally powerful in the suction department. But how well does it actually perform? And does it get the job done without a ton of headache? We're going to take a close look at everything you need to know about the M7 Pro. Once we're done, we'll be able to sum up, and render a final verdict. Let's get started!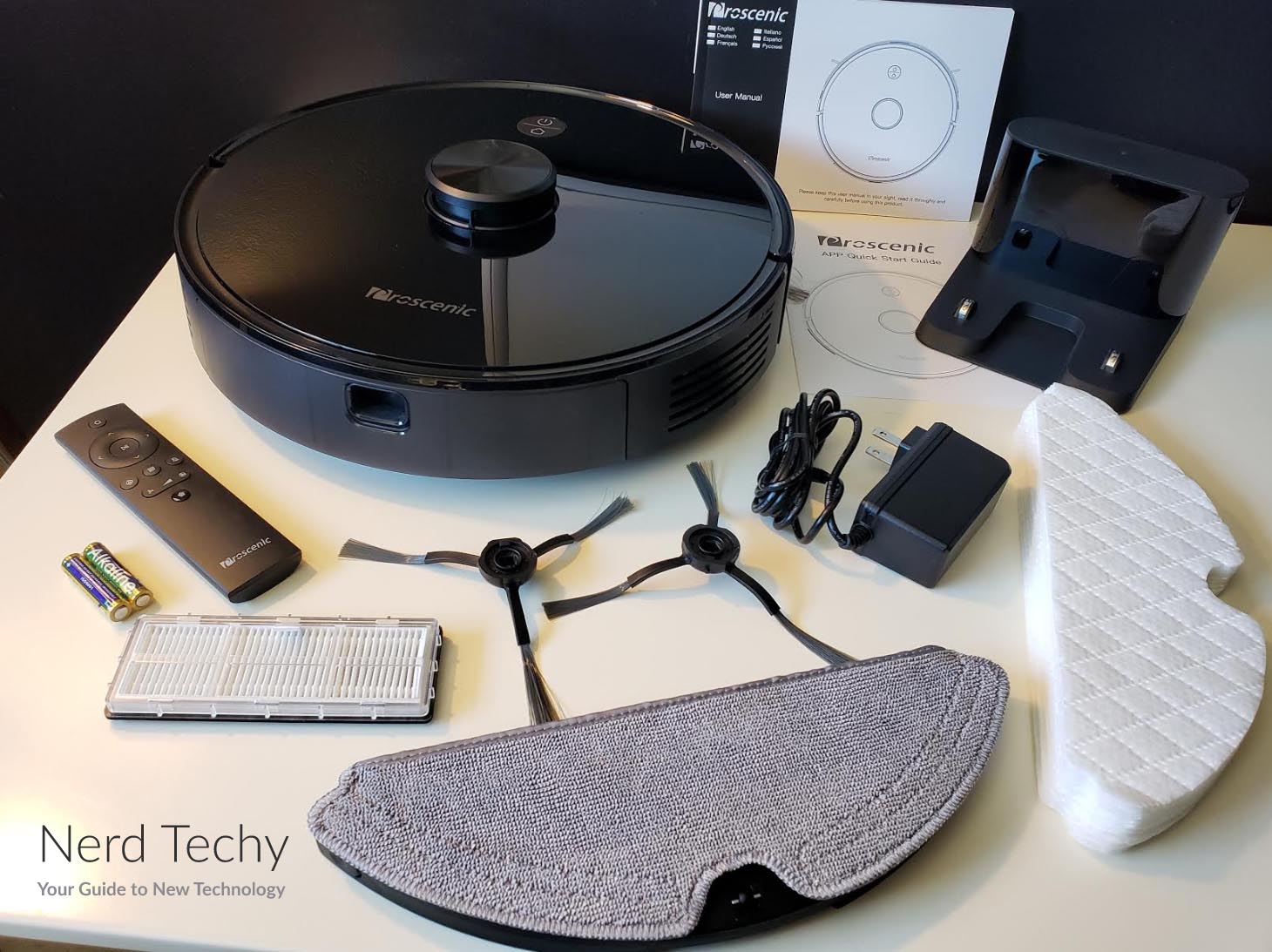 Overall Design
The Proscenic M7 Pro LDS is shaped very similarly to most other robot vacuums on the market. Following in the venerable footsteps of the iRobot Roomba, it's a simple round disc. At 13.65 inches in diameter, it's medium-sized. It's big enough to house a powerful motor, but not too large to be practical. One thing that does stand out is the large, smokestack-style Lidar sensor on the top. However, it increases the height of the unit to 3.8 inches. This is a bit tall to fit under most dressers and sofas. But for other navigation purposes, it's a non-issue.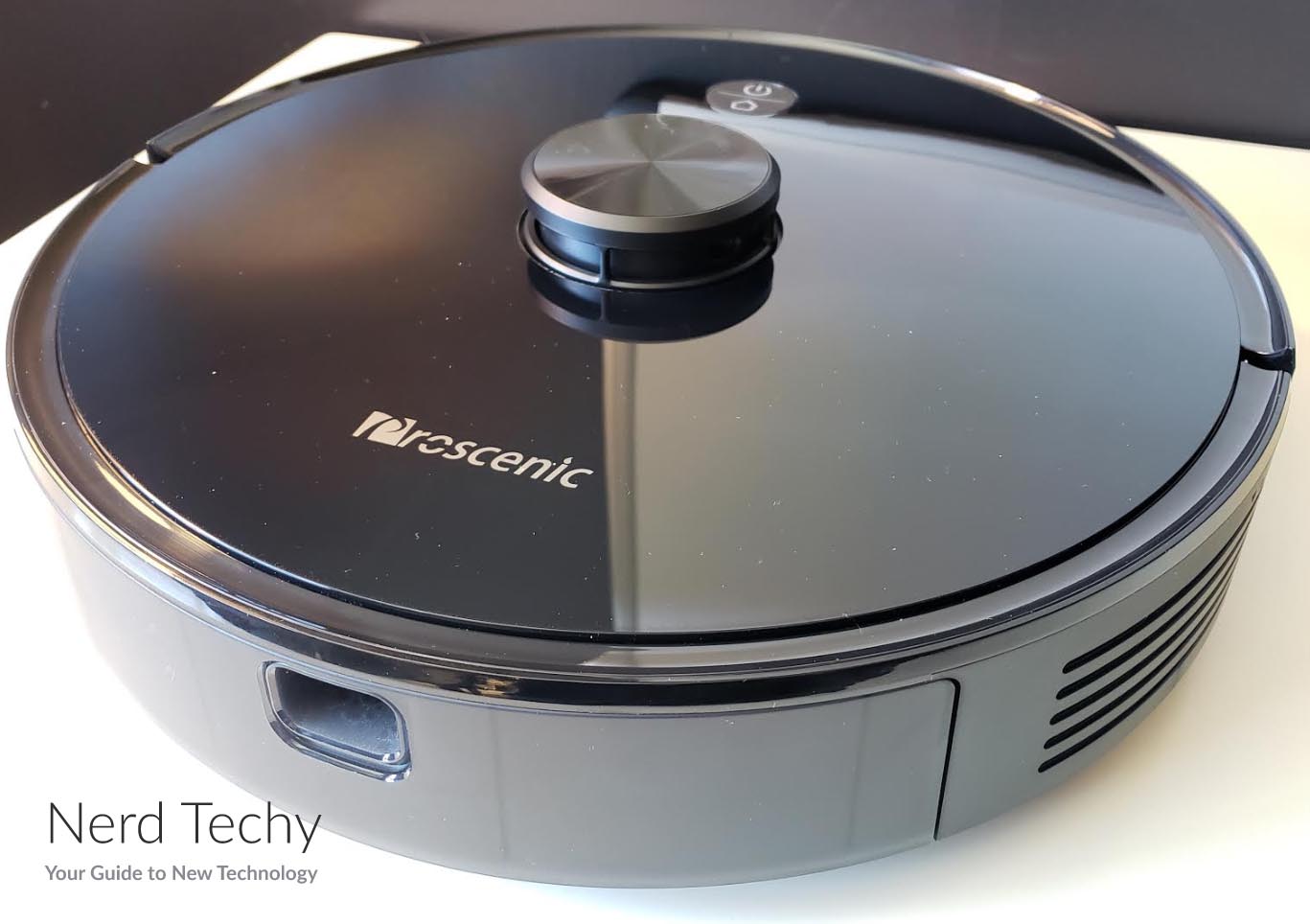 The case of the vacuum is constructed from a matte black plastic. This finish is discreet, and it's also easy to keep clean. On top, there's a single toggle button that can be used for manual control. Press the power half to start a cleaning cycle. Press the home half of the button, and the M7 Pro will return to its charging station. There's a large infrared sensor on the front of the vacuum, which is clearly visible. Underneath, a pair of wide brushes extend from the front sides of the unit. These brushes sweep in circles to bring dust and debris underneath the vacuum.
Towards the rear of the vacuum, there's a V-shaped rubber roller that does the lion's share of the work. Behind that, you'll also find a mop which can be used for wet cleaning. The mop sports a water tank with a capacity of 110ML. This might not sound like a whole lot. But in practice, it's more than enough for cleaning a couple of rooms without needing to refill. This is complimented by a removable dust hopper with a 600ML capacity. Again, this might not sound like much, but it's fairly large. Most robot vacuums only have a 500ML hopper, so you're getting a bit of a bonus here. Even if your floors are filthy, you can easily run a full cleaning cycle without needing to empty your vacuum.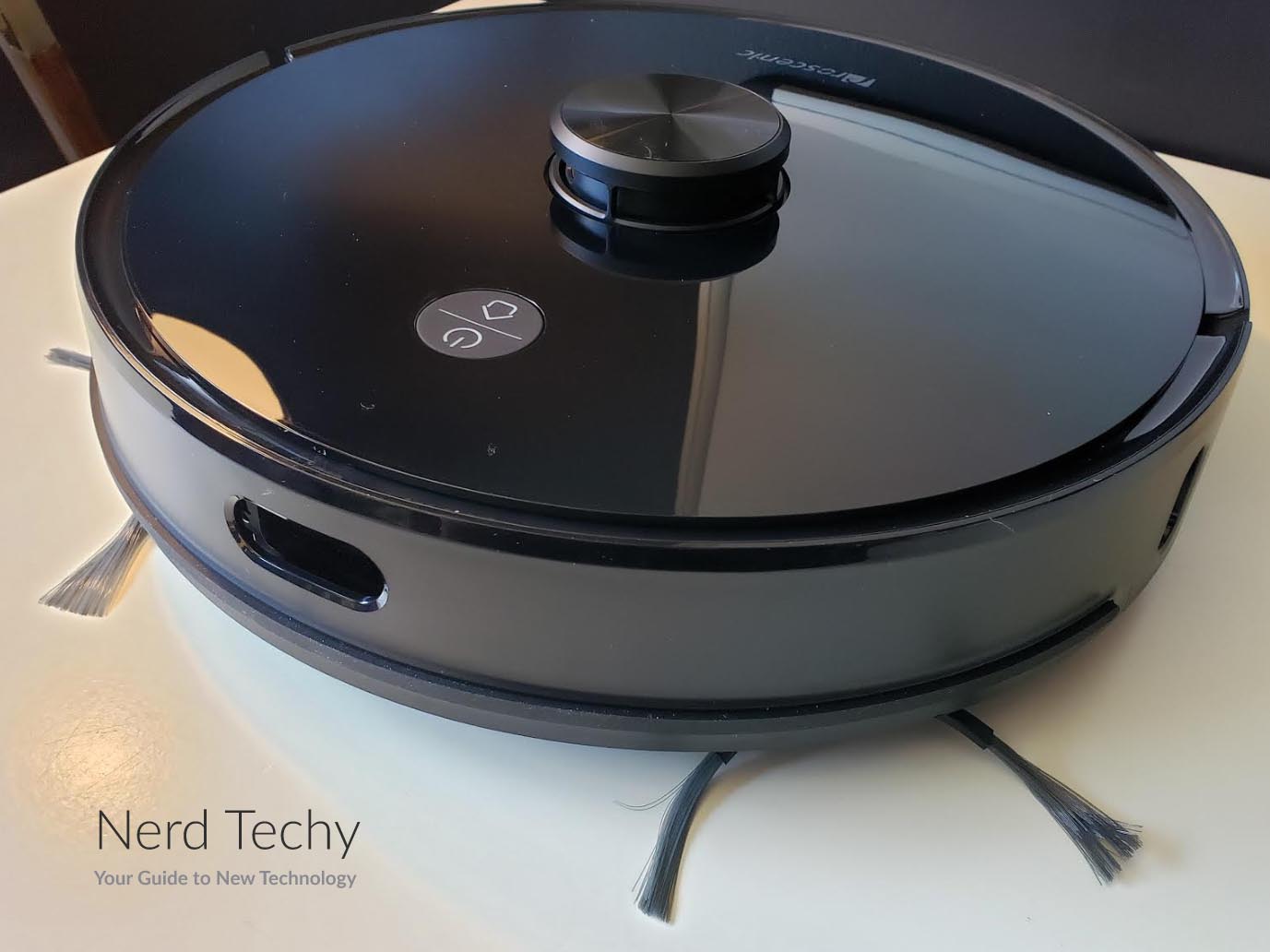 Along with the M7 Pro vacuum, you also get a few accessories. To begin with, you get a compact charging station. This station has a low profile, and sits comfortably against your wall. The M7 Pro's advertising can be a bit confusing in this regard, since it shows a larger charging station. That's an optional add-on that we'll talk about in a second. The original package does include an extra mop, as well as a small handheld control for everyday operation.
Vacuum Performance
The Proscenic M7 Pro has an impressively powerful motor that produces 2,700 Pascals (Pa) of suction. This isn't quite as powerful as most upright vacuums. However, most of your average robot vacuums produce about 1,400 Pa of suction. In other words, the M7 Pro is almost twice as powerful as most robot vacs. This is sufficient for cleaning up just about any type of mess. Dirty carpets, rock salt, and other everyday messes will pose no obstacle. Even if you have messy kids and pets, you won't have any problems.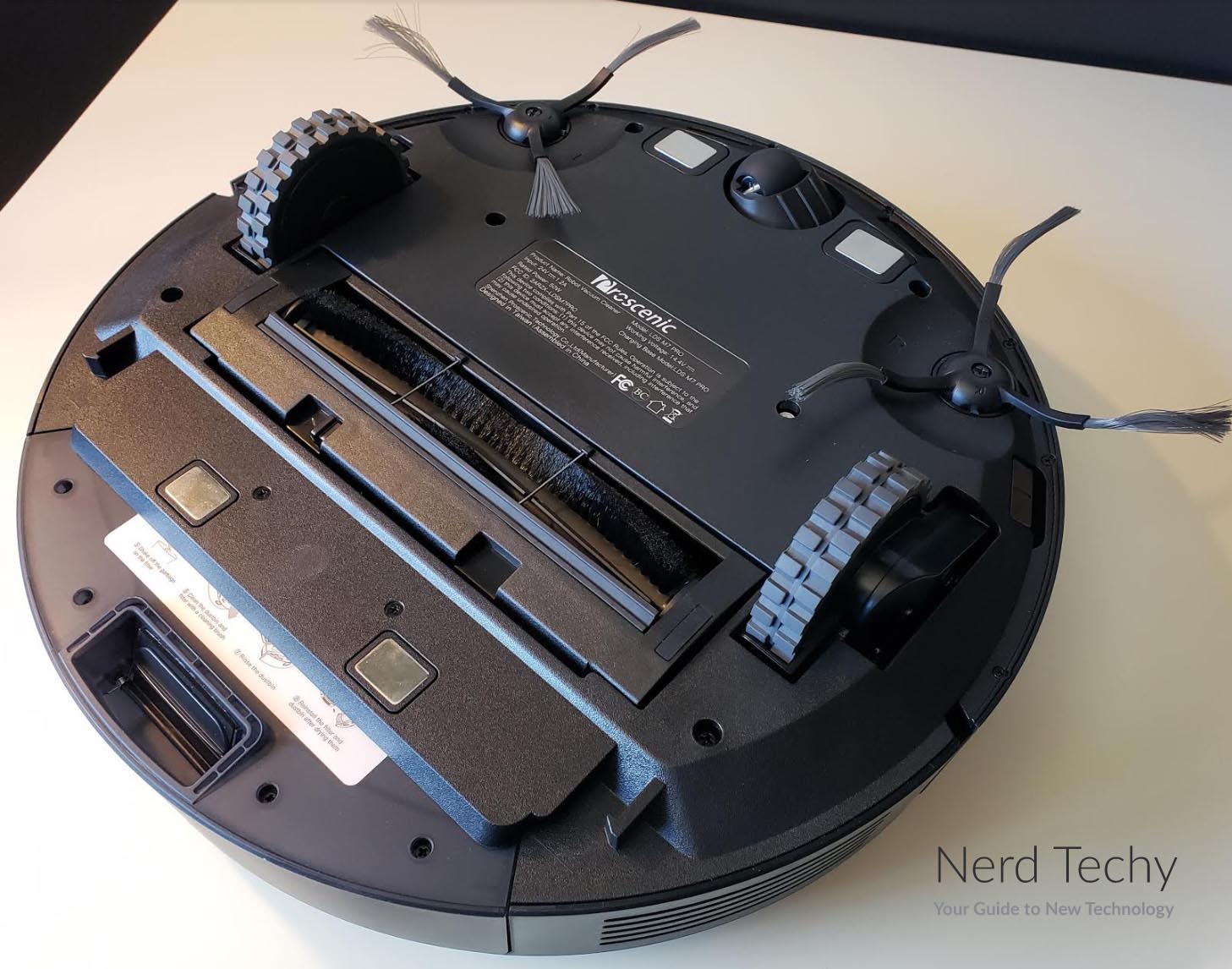 The roller and wheels are both well suited for handing a variety of floors. The roller itself can handle any surface, from tile to hardwood to medium-pile carpets. Uneven floors and thresholds pose no obstacle. The wheels can adjust to a step height of up to 2cm, or about 0.8 inches. This is significantly higher than most thresholds and transitions. As a result, the M7 Pro can navigate any floor plan.
You can also choose between three different cleaning modes. By default, the M7 Pro will operate as a simple sweeper vacuum. This is ideal for everyday use, cleaning up normal household dust, dirt, and animal hair. If you have a more demanding mess, such as a spill, you can switch over to mopping mode. Just make sure to fill the water reservoir first, and you'll be ready to clean up stubborn messes. For even more versatility, you can mop and vacuum simultaneously. Keep in mind, though, that this isn't a good idea if your vacuum is crossing a carpet. It's best to leave the mop off unless you're strictly covering solid floors.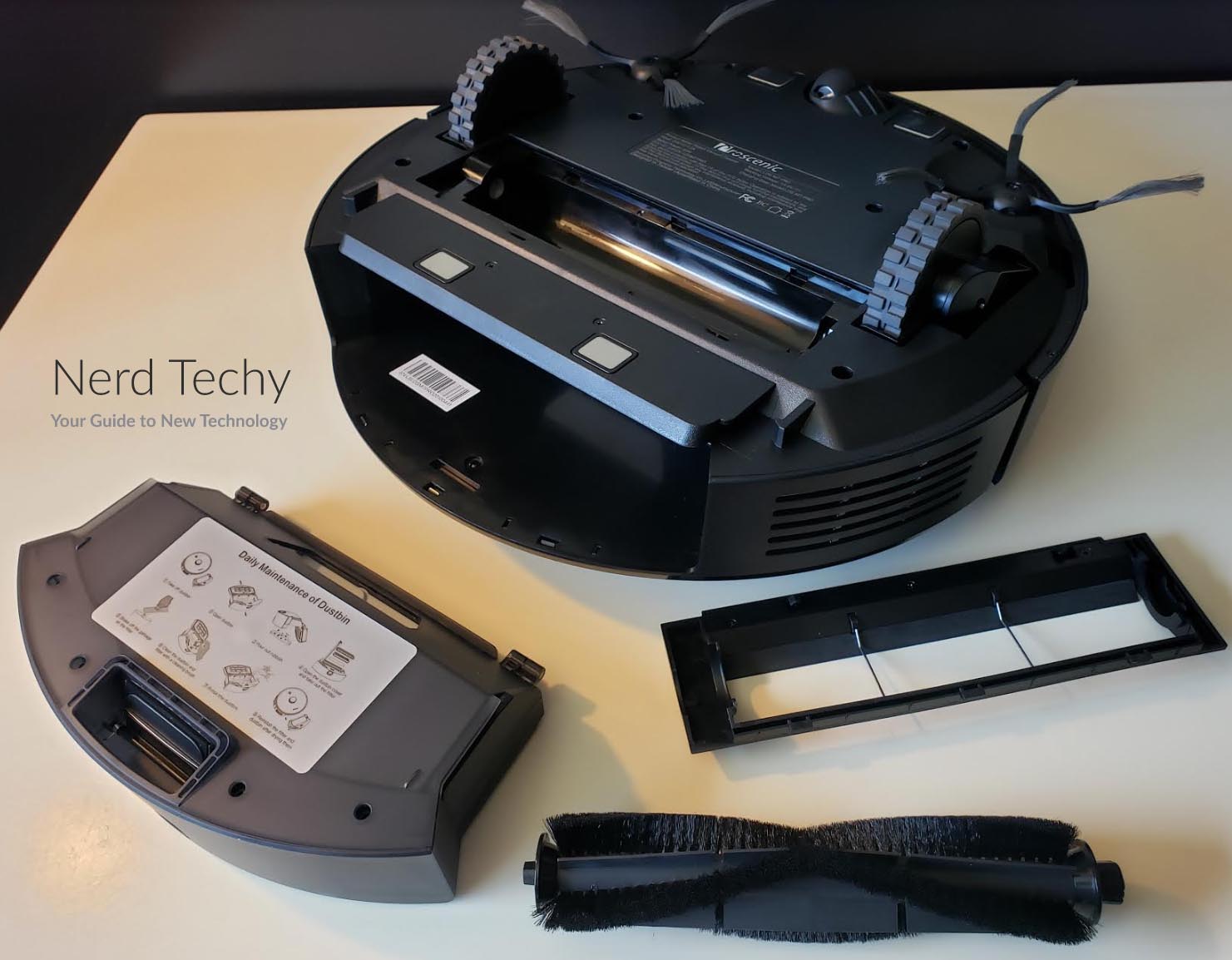 The M7 Pro's internal battery has a capacity of 5,200mAh. This is sufficient to operate for up to 2 ½ hours, long enough for most cleaning jobs. Proscenic has rated the vacuum for 250 to 300 square meters, or 2,690 to 3,229 square feet. That's larger than most suburban homes, never mind a single floor. Of course, this is all relative. If you're mopping, for instance, your M7 Pro will use up its battery faster than it otherwise would. This is even more true when you're mopping and vacuuming simultaneously. Regardless, even assuming half the battery life, you're not going to have any battery issues in most homes.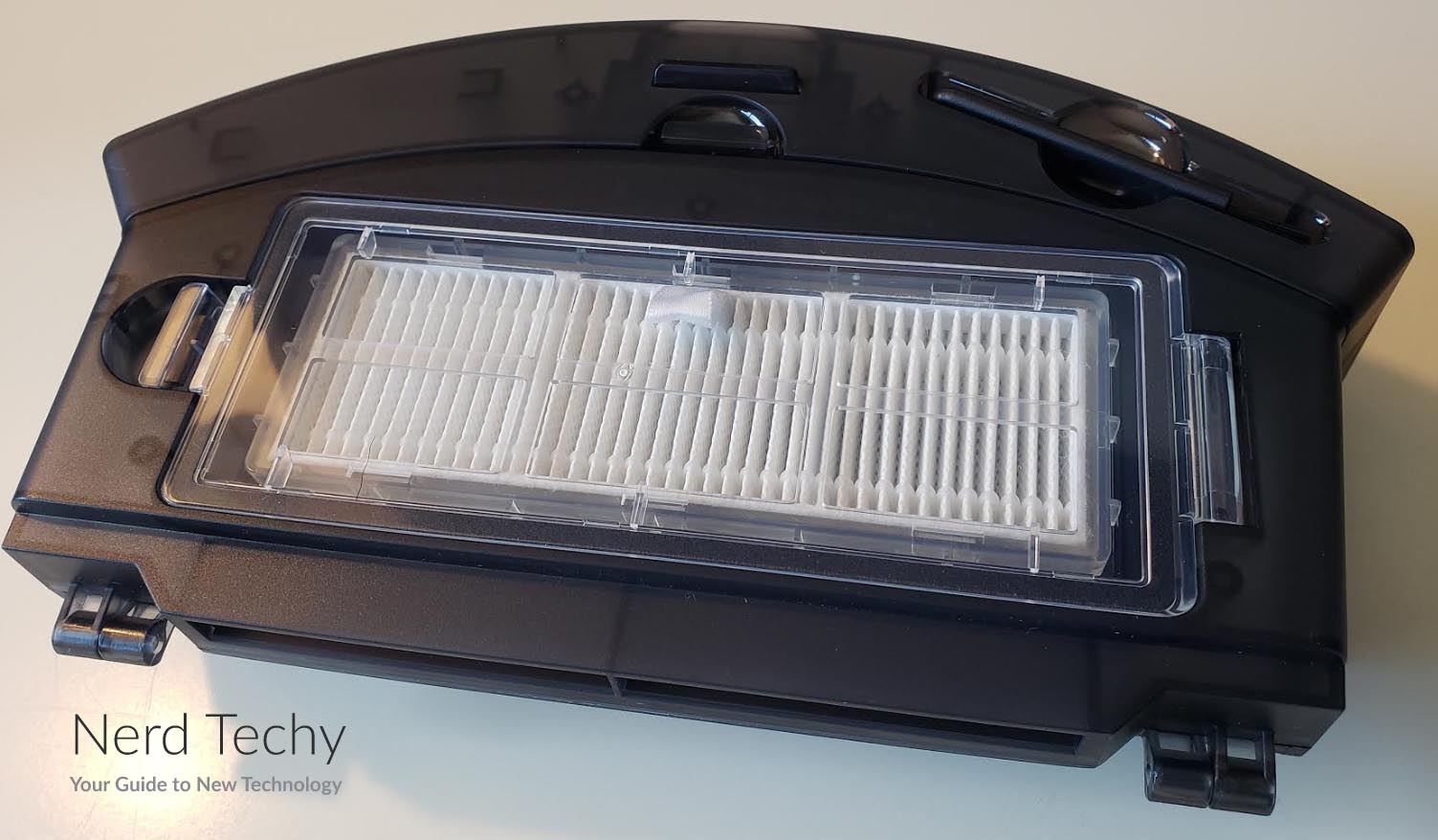 When the battery dies or the cleaning cycle is over, the M7 Pro will automatically return to the charging station. It will remain there until the battery is charged or until your next scheduled cleaning, whichever is later. A fully dead battery will charge in 4 to 4.5 hours, so you can run several cycles a day.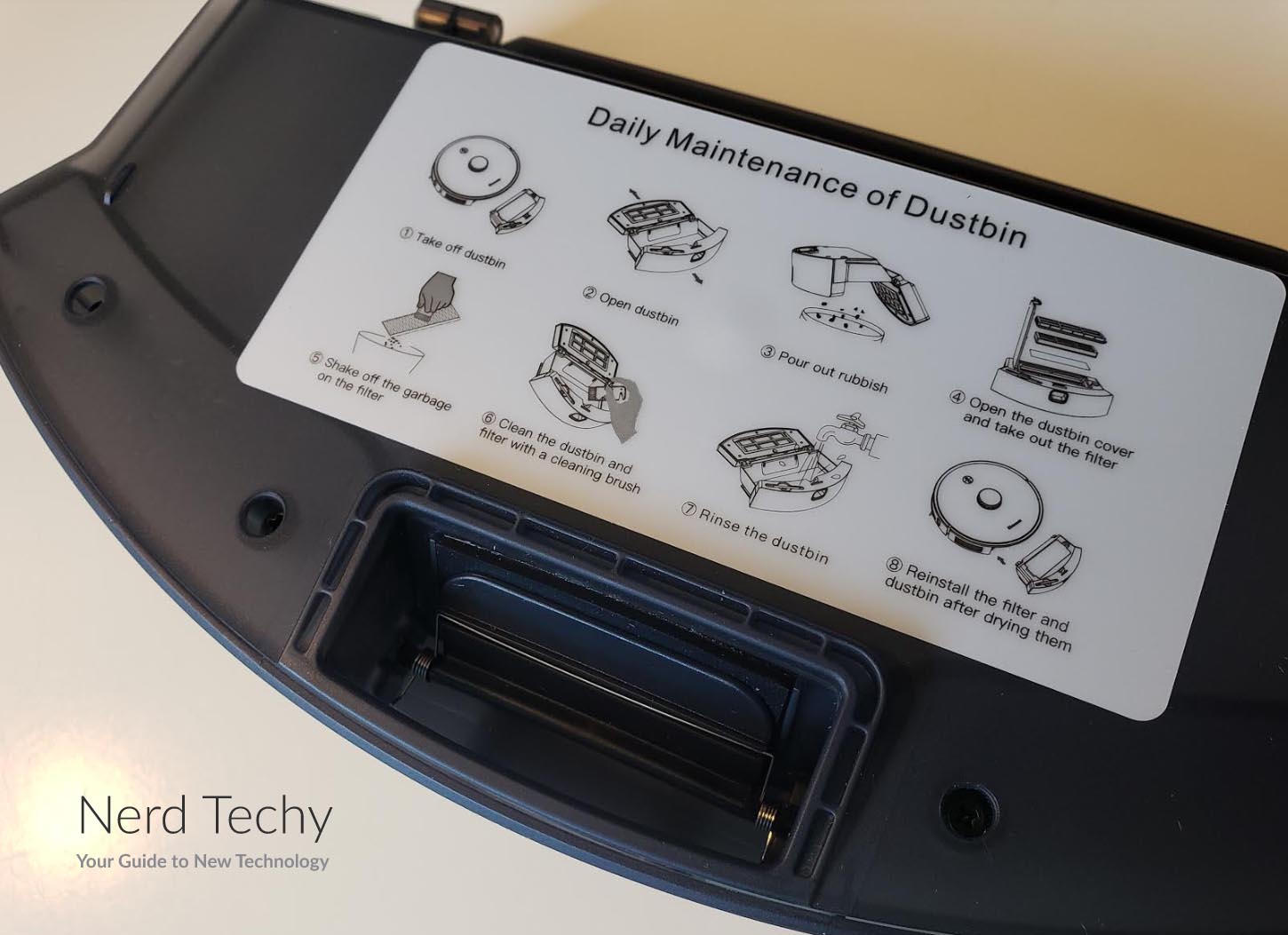 Setup and Everyday Use
As we mentioned at the beginning, the Proscenic M7 Pro's best feature is its smart mapping. To take advantage of this feature, you'll first need to download the app. You can install the ProscenicHome app for free, both on iOS and Android. Once it's installed, you'll next need to pair it with your vacuum. If both devices are connected to your home WiFi network, pairing them will only take a minute. At that point, you'll have access to the M7 Pro's full array of features. Perhaps the most useful option at this point is to set a cleaning schedule. You can schedule a single day or multiple days a week, with different times on different days.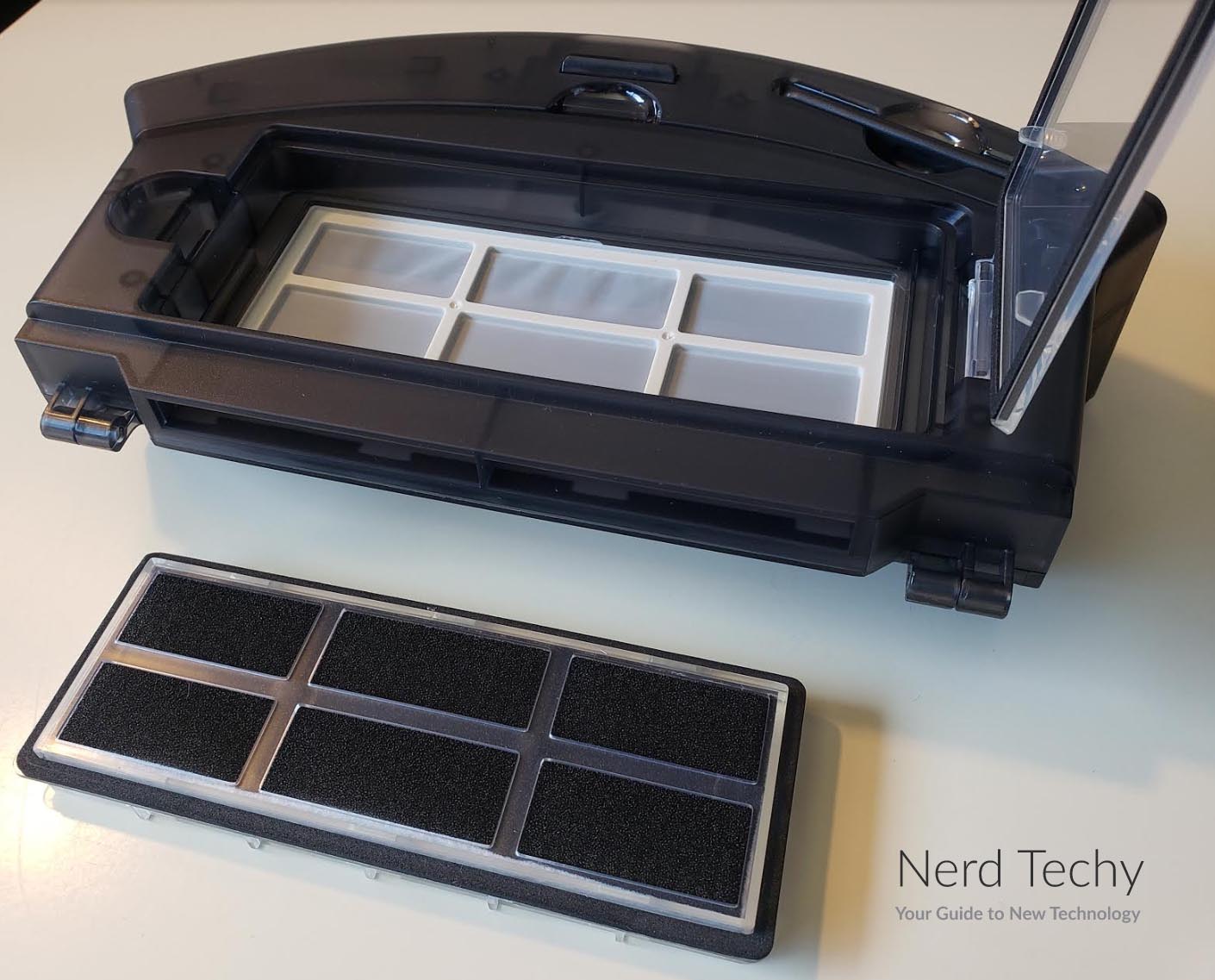 The next step is simply to run the vacuum. As it rolls around your house, 24 laser and optical sensors will map the environment. At first, it looks relatively dumb, randomly zig-zagging around the floor. However, as it creates a more detailed map, the route will gradually get smarter. When the M7 Pro has fully mapped your floor, it will intelligently plan routes for maximum efficiency.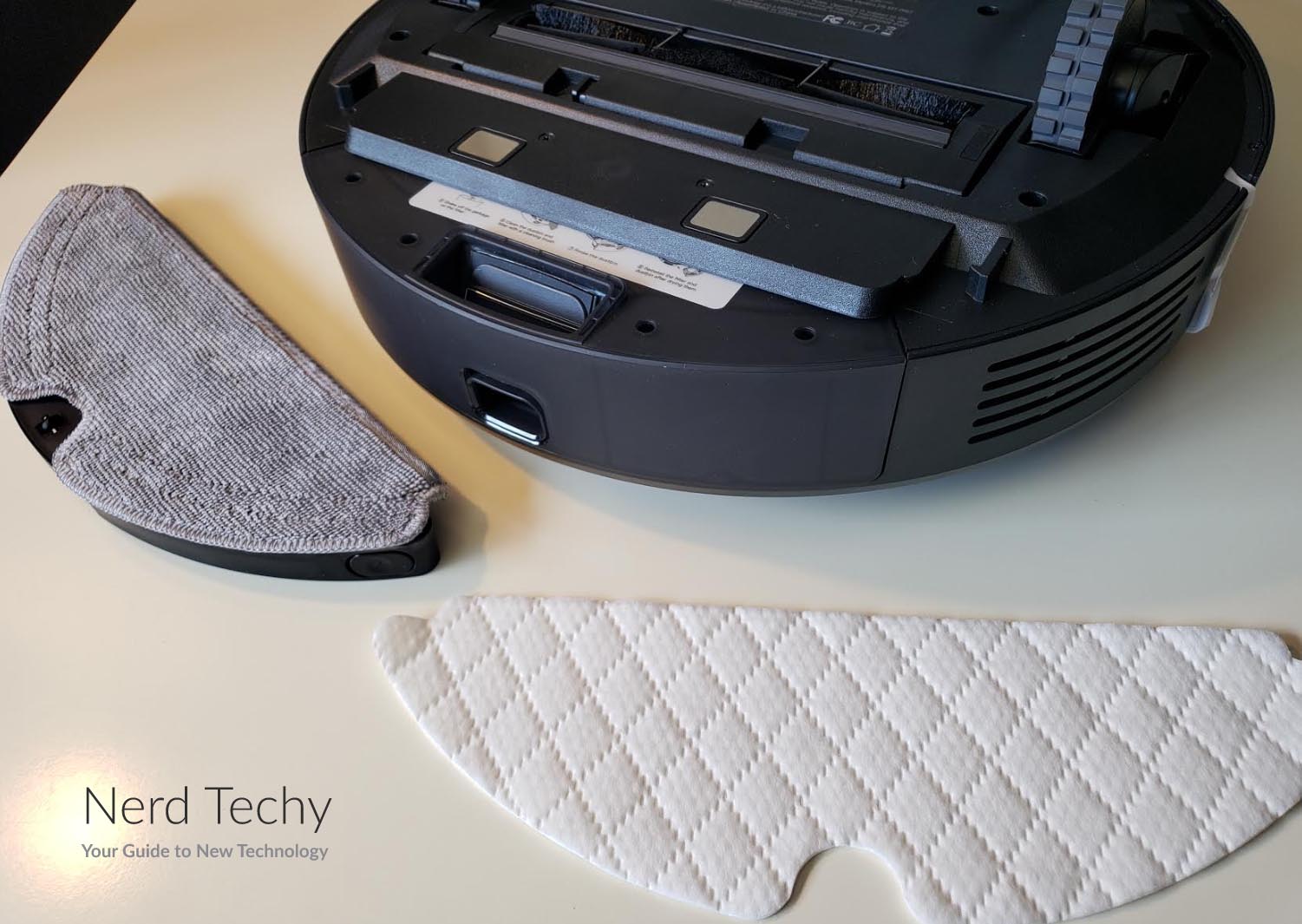 Once your house has been mapped, you'll be able to take advantage of several more features. To start with, by clicking and dragging on the map, you can designate different rooms as separate zones. For instance, you can create no-go zones where you don't want the vacuum to clean. Moreover, you can schedule different rooms for cleaning on different days. You can even do an off-the-cuff cleaning of a particular area. Did your dog just track a bunch of dirt through the foyer? Open the app, select the foyer, and the M7 Pro will get to work.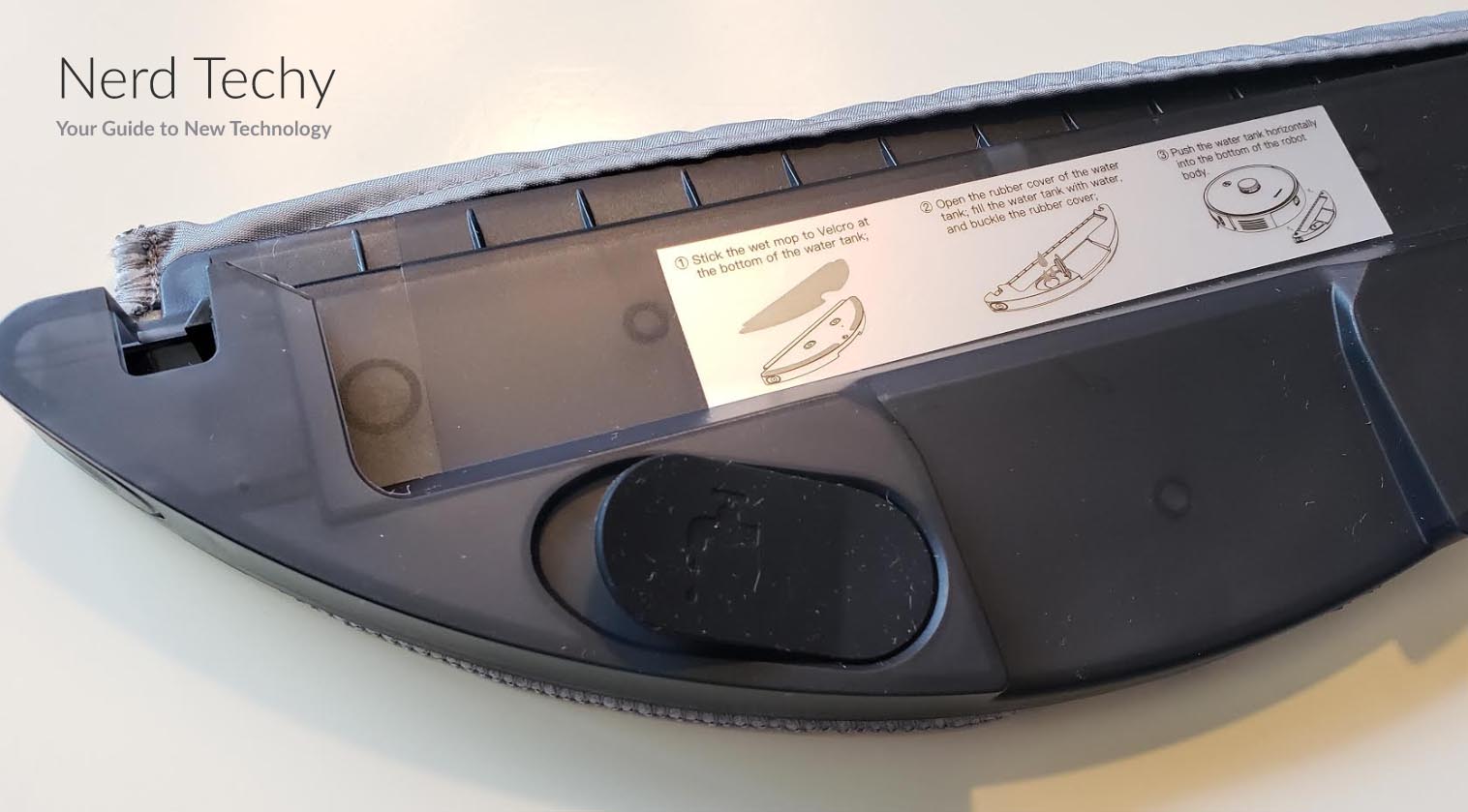 One unique benefit the M7 Pro offers that other vacuums don't is the ability to map multiple floors. This is a great feature if your home has more than one story. You'll have to manually move the vacuum from one story to the other. But once that's done, it will clean automatically.
Finally, you can take advantage of automatic dust bin cleaning. Proscenic sells an optional dust collector that attaches to your charging station. When the dust collector is installed, it will clean your dust hopper each time the vacuum returns to base. That way, you'll only have to clean a big collector once a week, instead of emptying a small hopper daily.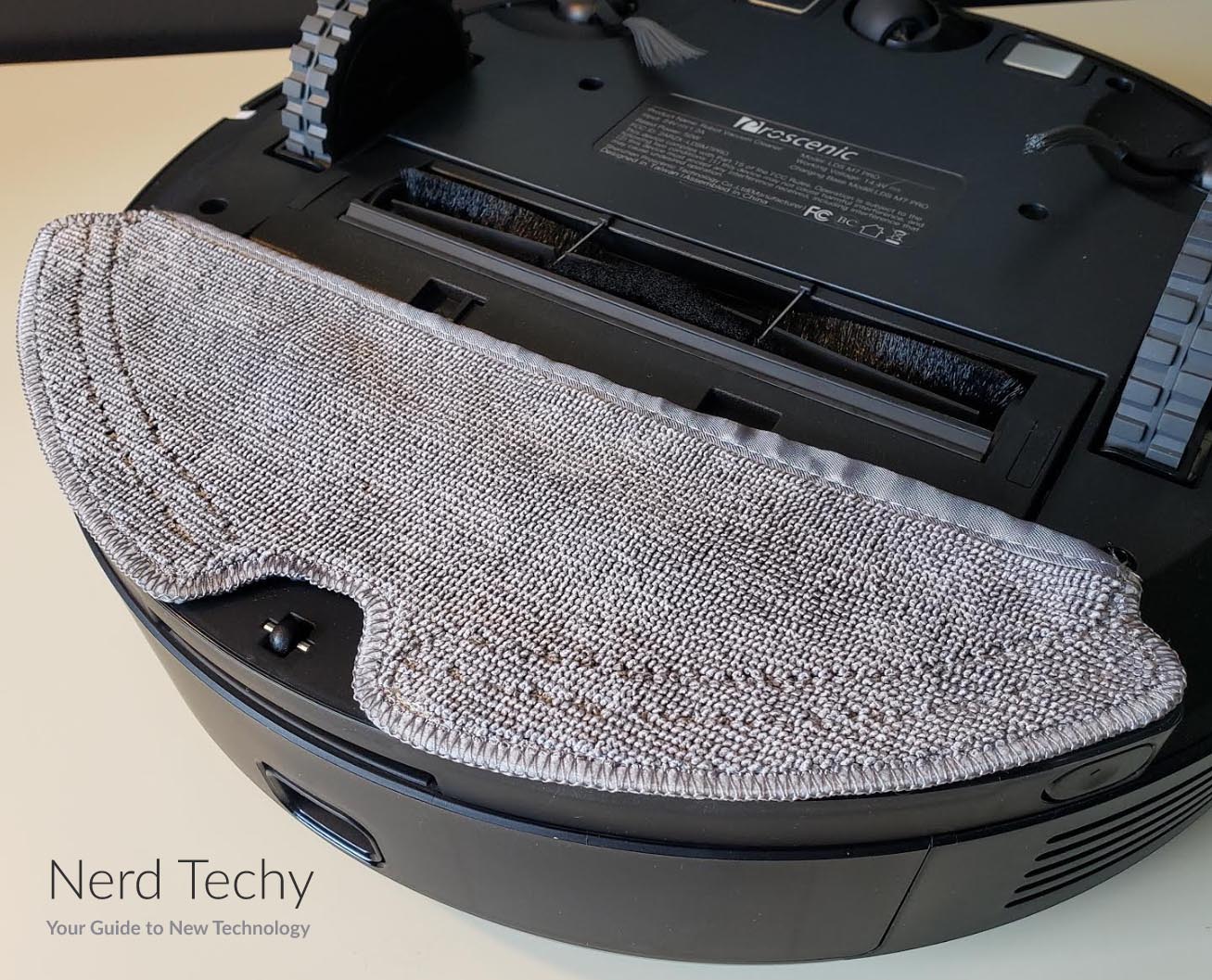 Final Verdict
As you can see, the Proscenic M7 Pro LDS Robot Vacuum Cleaner has a lot to offer. To begin with, you're looking at one of the most powerful robot vacuum motors on the market. Even the most stubborn messes are no obstacle to 2,700 Pa of suction. Moreover, you get a powerful, long-lasting battery. With 2 ½ hours of power, you can clean even a very large house without recharging.
To be fair, you're going to pay a steep price for the M7 Pro. But considering all the smart features, it's well worth the investment. The ability to fully map your home is a great feature, especially since you can map both floors. From within the app, you can clean – or avoid – any room you want. You won't have to manually run the vacuum. But you might just get addicted to playing around in the app.
Meet Derek, "TechGuru," a 34-year-old technology enthusiast with a deep passion for tech innovations. With extensive experience, he specializes in gaming hardware and software, and has expertise in gadgets, custom PCs, and audio.
Besides writing about tech and reviewing new products, Derek enjoys traveling, hiking, and photography. Committed to keeping up with the latest industry trends, he aims to guide readers in making informed tech decisions.