Quick Analysis
Pros
Nice video and image quality.
Easy installation process.
No charging or hardwiring required.
Plenty of remote monitoring features.
Sealed for water and dirt ingress.
Cons
2-3 second delay on communications.
Requires its own mobile data plan.
Video can be choppy if connection is poor.
Whether for your home or your business, you can't take security too seriously. A quality security camera doesn't just help the police catch a thief after the fact. Ideally, it will deter theft, because potential burglars will not want to get caught on video. Furthermore, a good security camera can even save you money on your home or renter's insurance.
In the past, though, security cameras weren't affordable or practical for most people. For one thing, you couldn't monitor them on your smartphone. Instead, you needed a dedicated TV or CRT monitor, which took up a lot of space. If you wanted to record your videos, you needed a VCR, or multiple VCRs for multiple cameras. In turn, if you wanted to save your recorded videos, you'd have to keep a collection of VHS tapes lying around. You also had to remember to change your tapes out regularly, or your camera would stop recording. This whole process was expensive and inconvenient, so it's no surprise that most people didn't bother.
But things have changed in recent years. Modern security cameras can store videos in the cloud, in on-board SD cards, or in a local control station. This means you don't need to mess around with a stack of bulky tapes. You can also review videos on your phone or computer. This means you don't need a dedicated monitor or television.
We're about to review the Reolink Go PT + Solar Panel, a security camera and solar panel combo pack. We'll take a deep dive into its features, benefits, and even its drawbacks. At the end, we'll be able to render our final verdict. Let's begin!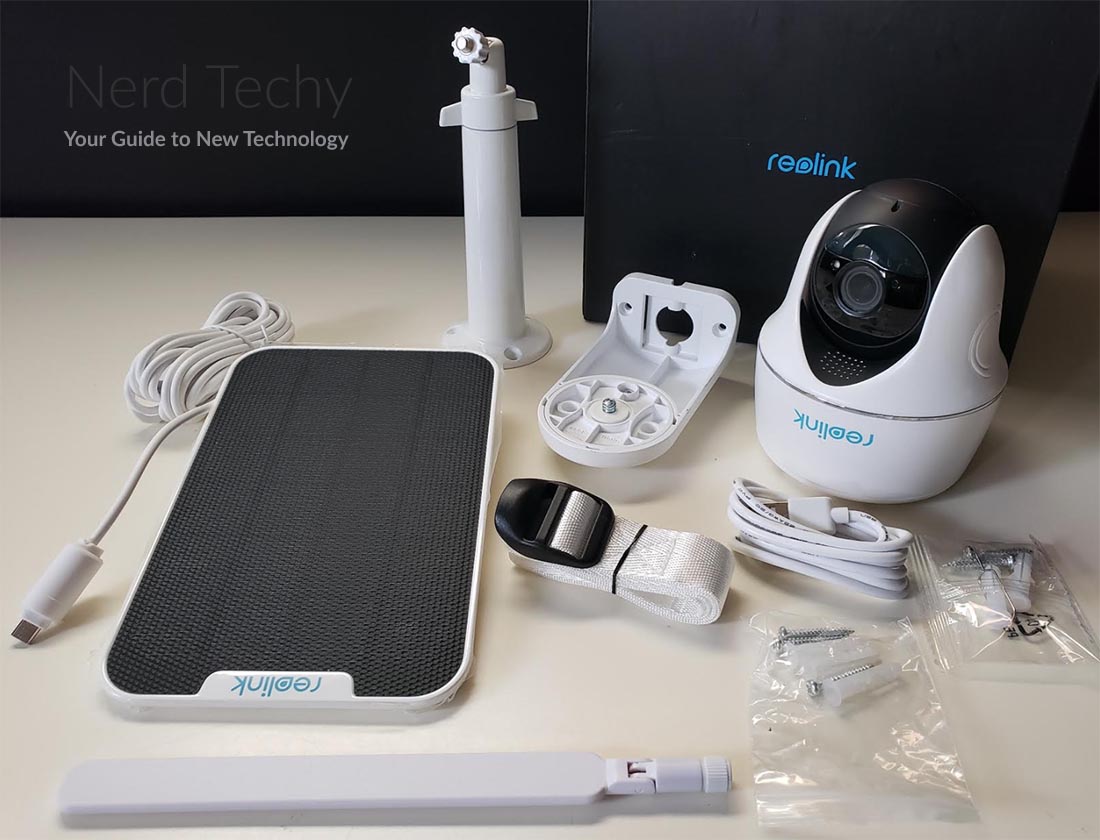 Design & Construction
The Reolink Go PT is a black, globe-shaped camera housed in a larger white frame. The top portion of the frame serves as a motor housing, which can pan and tilt the camera itself. The lower portion serves as a rotating housing, with a sleek, tapered design. The housing is constructed from matte white aluminum, with a mounting bracket on the back. The bracket is designed to screw on to any kind of surface, and screws are included in the kit. Keep in mind that you'll need to use anchors if you're mounting the camera on drywall or masonry. Even so, installation requires only a drill, and takes about five minutes.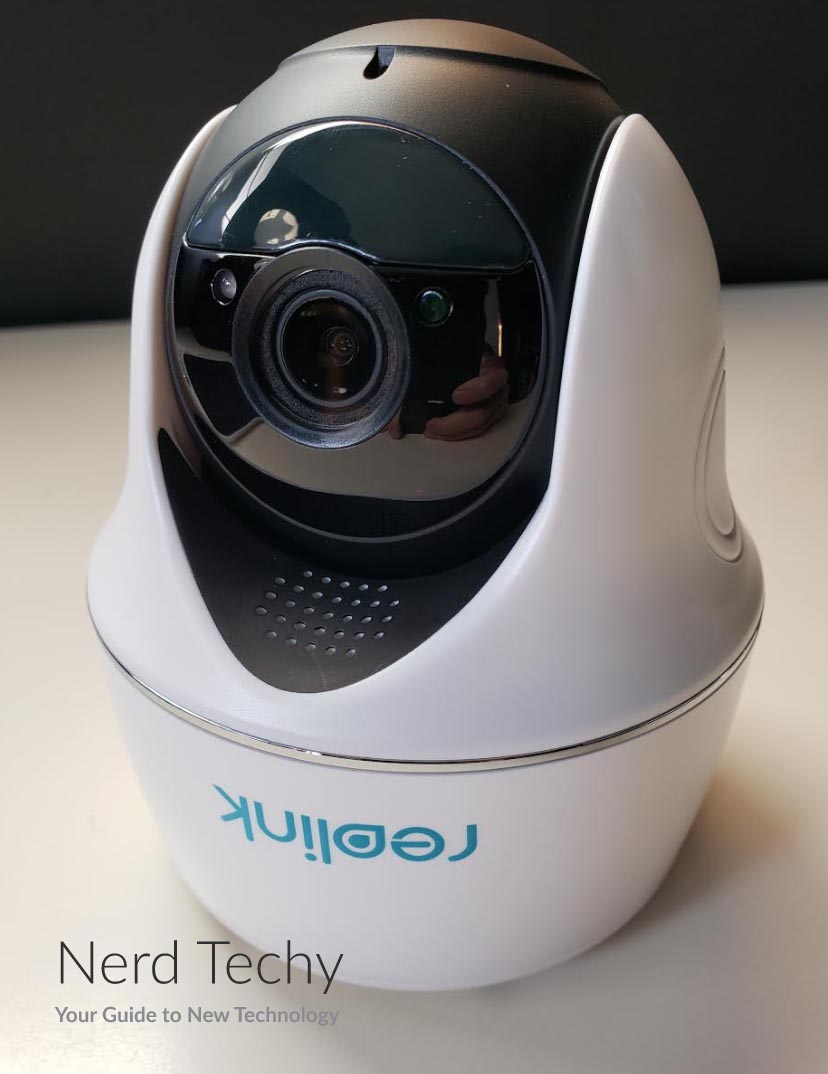 The camera is fairly plain, but you'll see a blue Reolink logo on the front. You'll also see a large antenna protruding from the top. The camera itself is fairly small, with a small glass lens peeking out of the spherical housing. Both the camera and the motorized bracket are IP64-rated for weather resistance. This is sufficient to withstand any kind of rain, sleet, or snow. It also provides excellent dust resistance. Even if it's dry and dusty in your location, the electronics will all function just fine.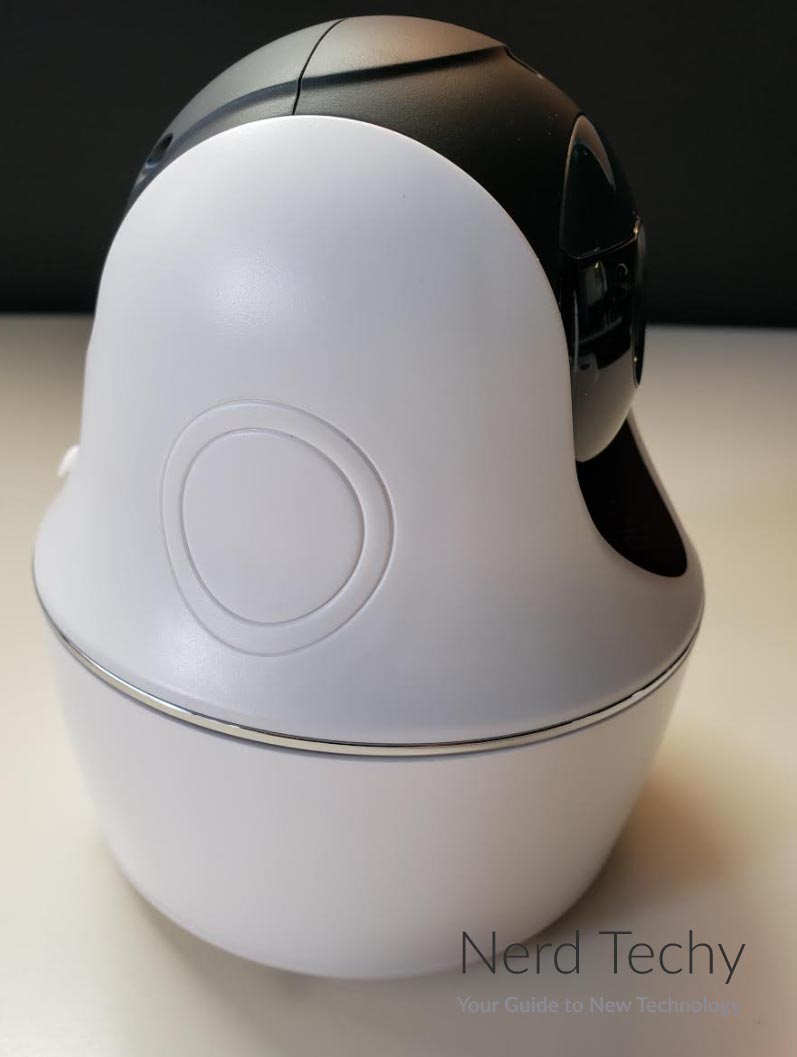 The overall size of the camera and bracket is 8.54 inches high, 7.8 inches deep, and 6.26 inches wide. It weighs just over half a point, so it's very lightweight. You can easily carry it up a ladder or wherever else you intend to mount it. On the back of the camera, there's a small, rubberized plug that can be removed to reveal a hidden compartment. There, you'll find the SIM card, the Micro SD slot, and the reset button.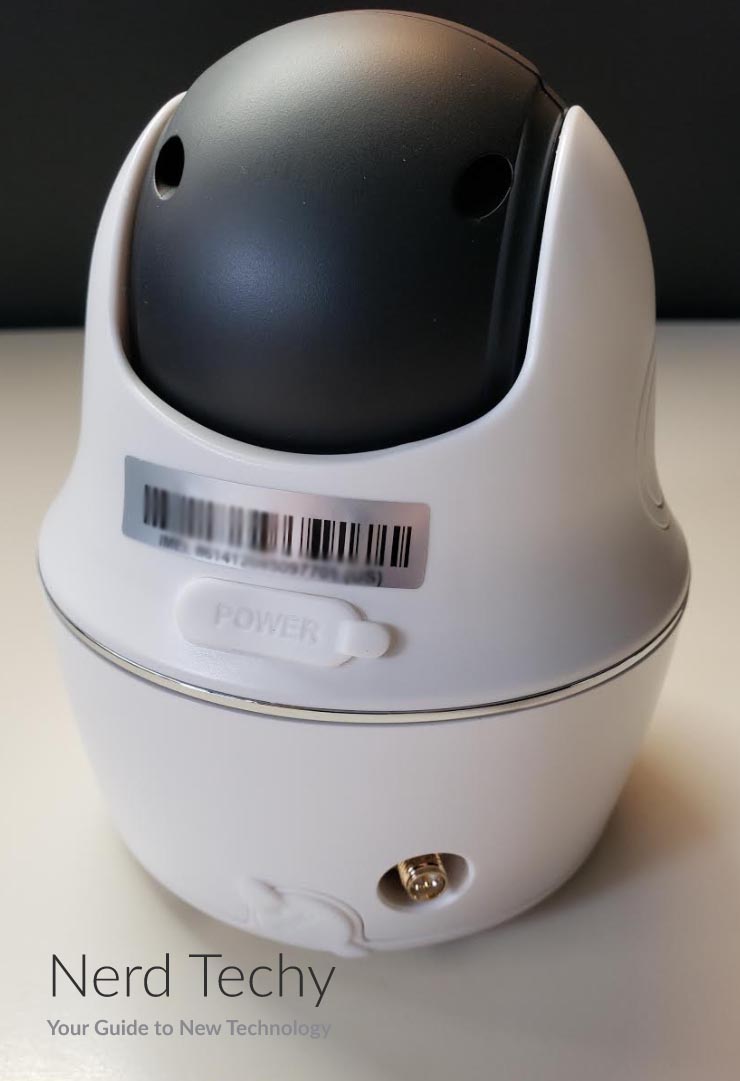 The Go PT is compact and easy to install. However, it's just a single camera. If you need wider coverage, you'll want a multi-camera kit. In that case, consider the Reolink RLC 510A or 810A. These are multi-camera sets that come with base stations for centralized recording and monitoring.
Power & Connectivity
The Reolink Go PT comes packaged with a solar panel for continuous operation. The panel is only slightly larger than the camera, and mounts on a similar bracket. The back of the panel clips into a 360-degree knuckle, so it can be rotated and tilted as needed. As a result, you can get the best angle for the sun, regardless of the panel's location. The panel is highly efficient, and will provide sufficient power for constant use, even in extreme conditions. As long as you get a few hours of daylight a day, you'll have enough power to keep running. This is true even if it's cloudy, so the Go PT is suitable for almost any climate.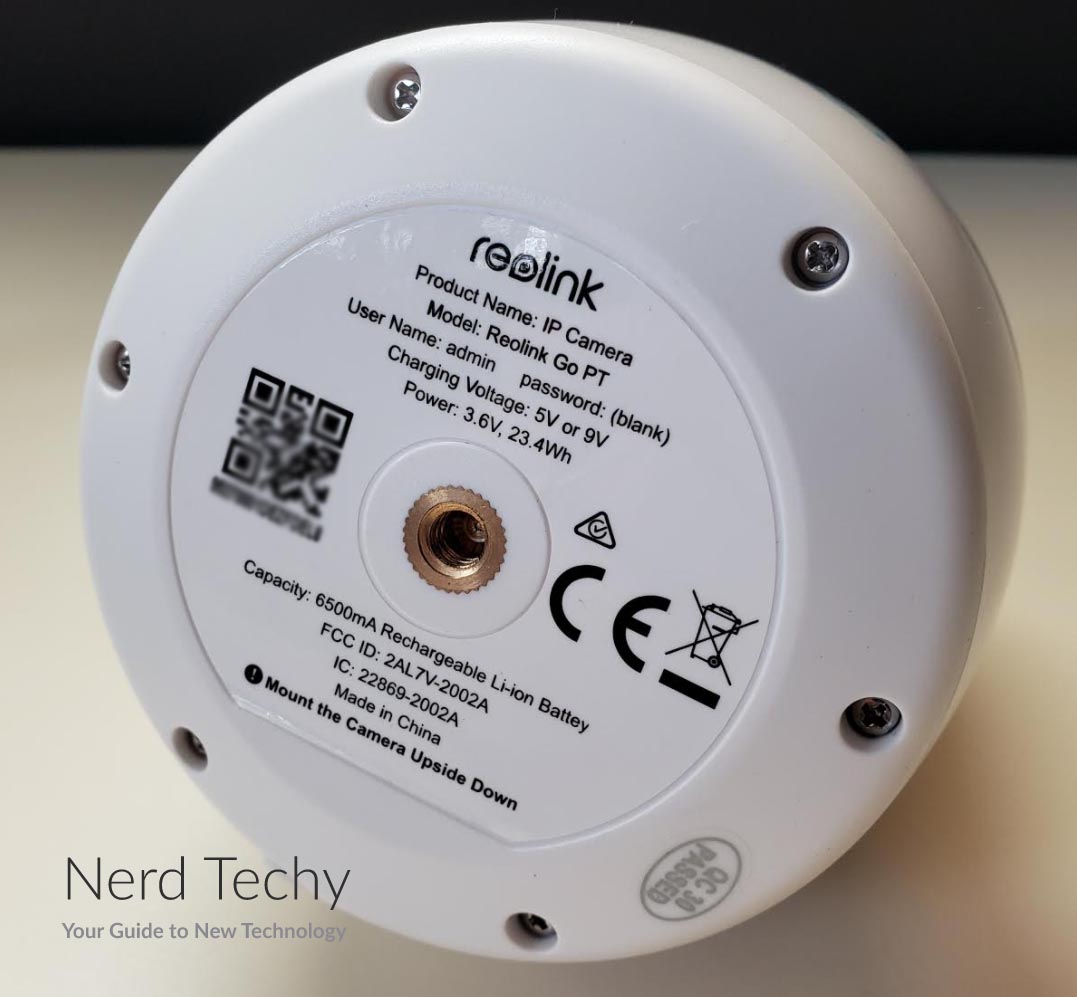 An internal battery keeps the Go PT running overnight, so it never runs out of power. Alternatively, you could simply connect it to any Micro USB power supply and forego the solar panel. But that wouldn't be as environmentally-friendly. It also wouldn't be useful for off-grid use, since you'd need an AC power supply. The solar panel gives you far more versatility, and installs as easily as the camera itself.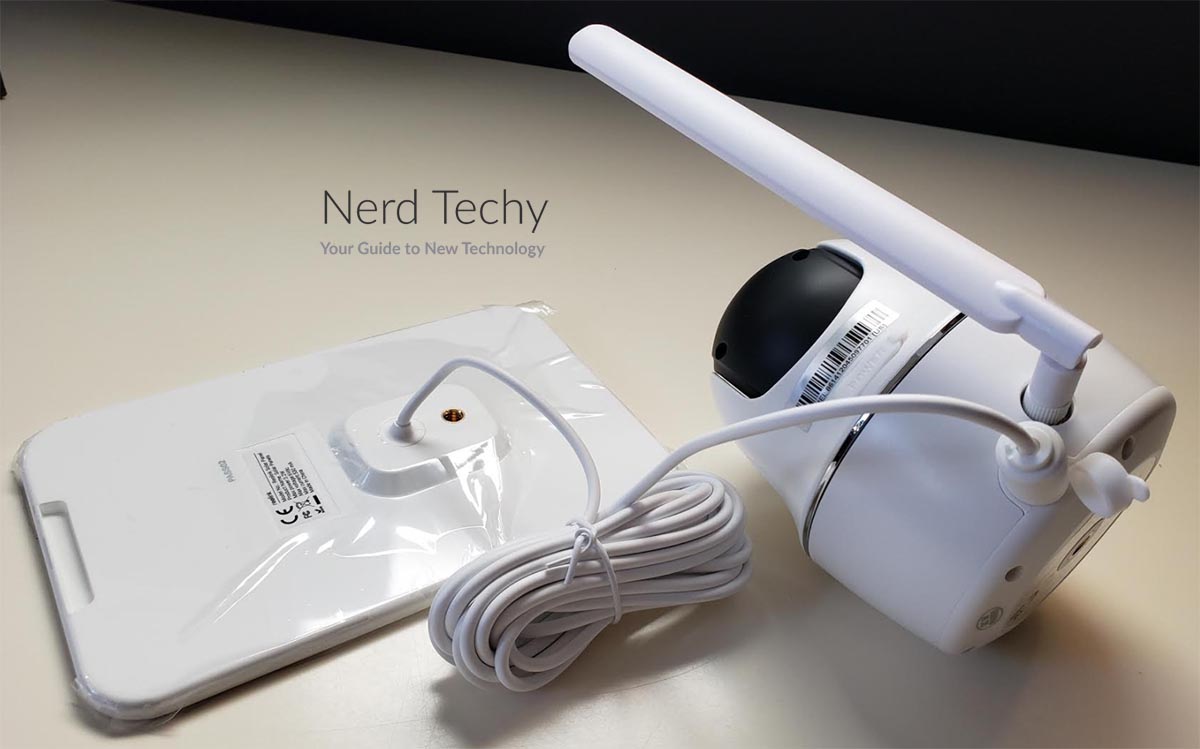 The Reolink Go PT is totally wireless, which simplifies installation. It also doesn't connect via Bluetooth or WiFi, which makes the connection more secure. The downside is that it uses 4G, which requires a data plan. You'll need to register the SIM card with a cell phone carrier on a data plan. Exactly how much data you need will depend on your usage. If you're streaming video in full 1080p, you'll use about a gigabyte of data for each hour of footage. If you're streaming in low resolution, you can view 10 hours of footage with a gigabyte of data. You'll also want to factor in any videos that are uploaded to cloud storage, if you're using that feature. Once you know how much footage you're uploading, you can calculate how much data you'll need.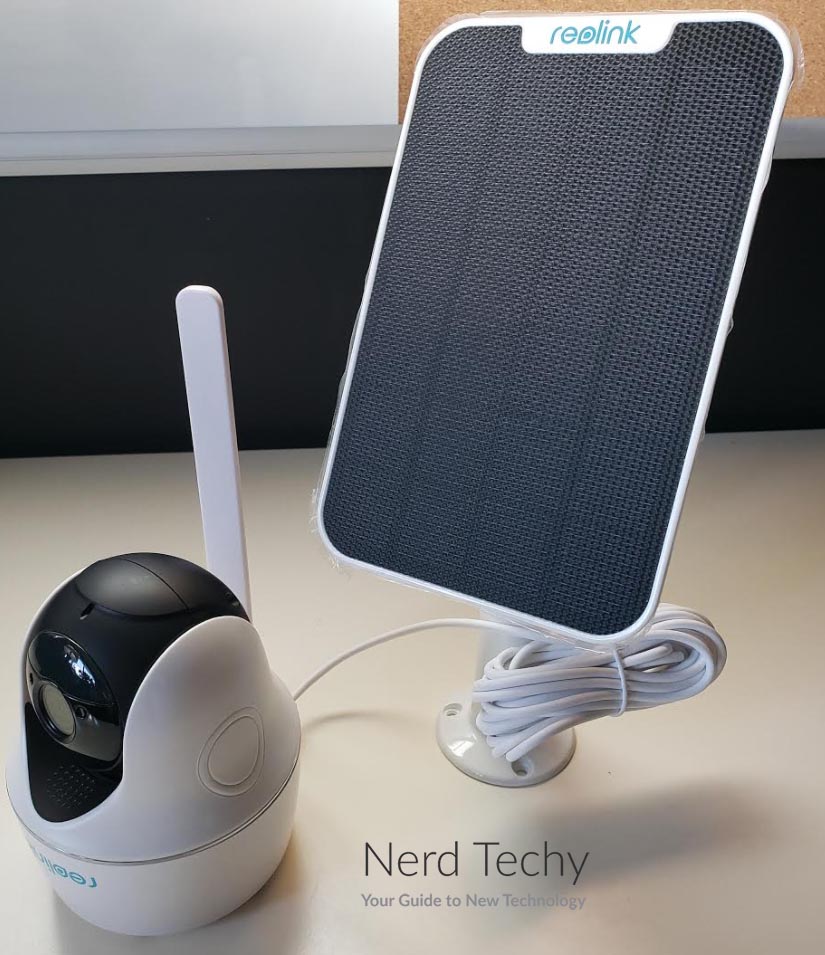 If you'd rather not pay for a data plan, you'll need a wired or WiFi camera. In fact, the original Reolink Go can connect via WiFi as well as 4G. However, the solar panel isn't as efficient as the Go PT's. It needs to shut down for a few hours a day to recharge.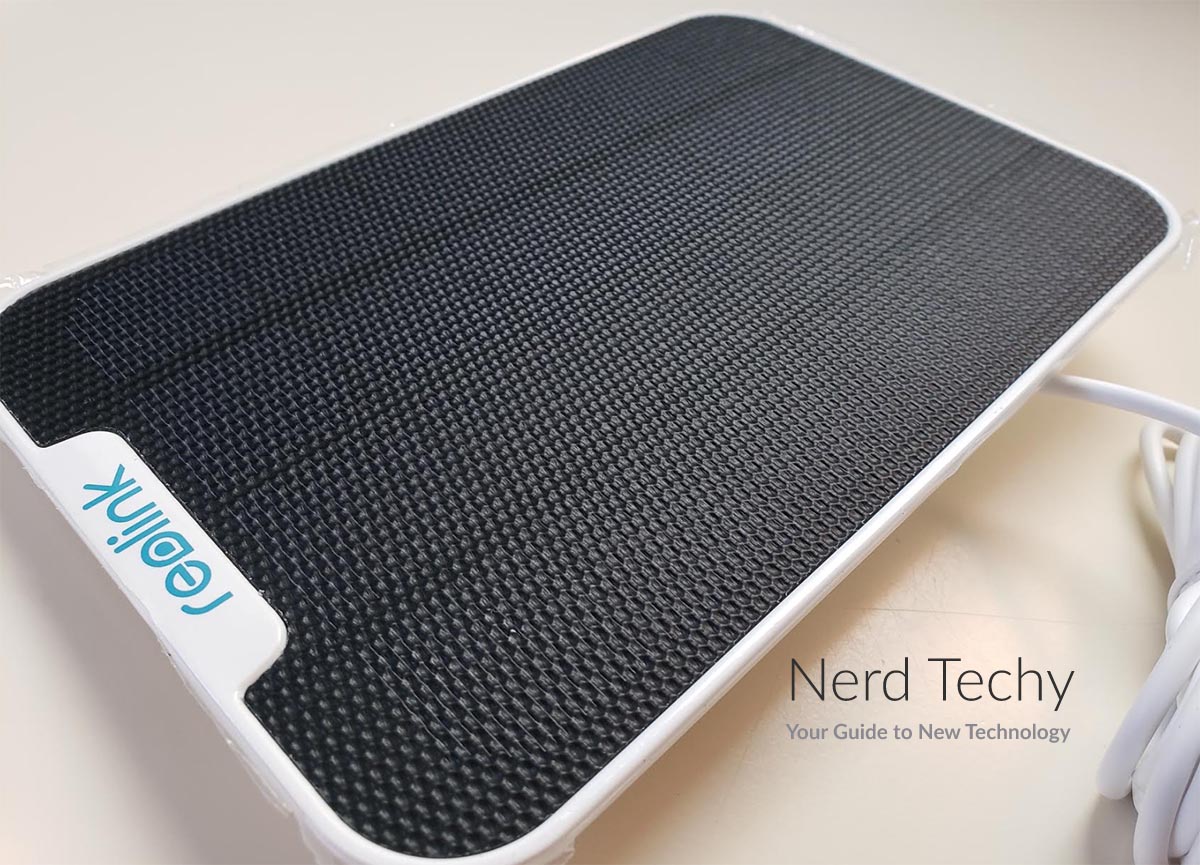 Camera Quality
The Reolink Go PT records video in full 1080p, which is standard for modern security cameras. You won't be able to see fine details at extreme range, as you would with a 4K camera. But for most purposes, 1080p is more than good enough. You can identify faces easily, even at a fair distance. At night, you'll be able to see clearly, and even in partial color. This is possible due to the Go PT's infrared LEDs, which have a throw distance of 33 feet. On the other hand, it means that under most conditions, you won't see anything past 33 feet at night.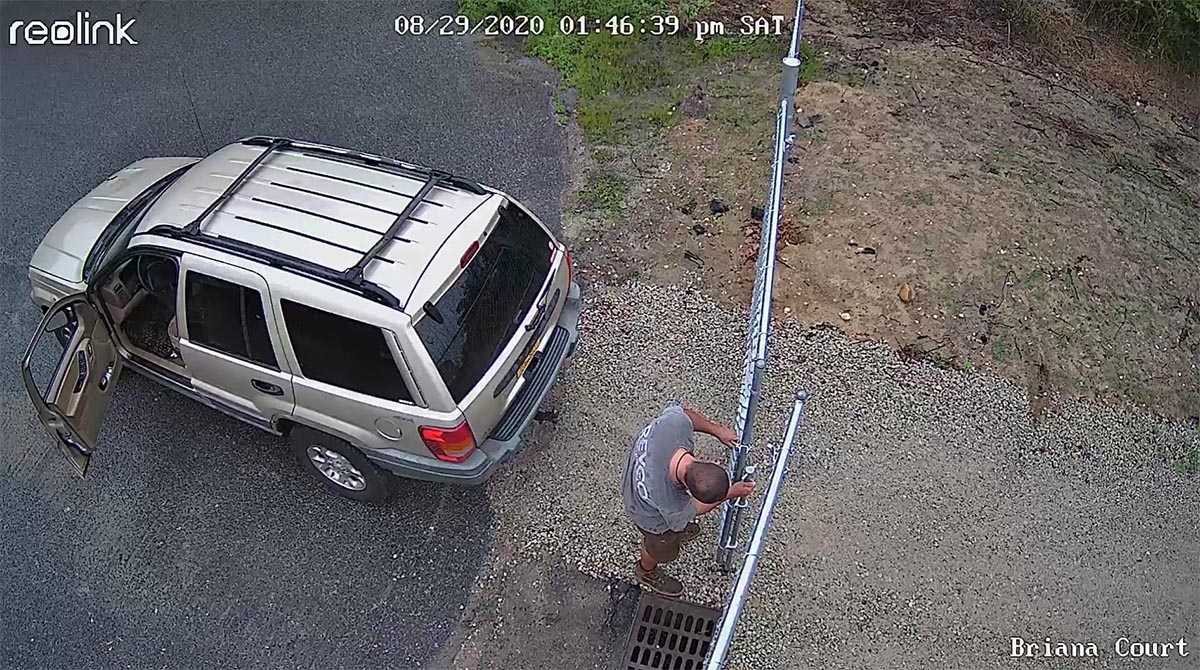 If you need even higher resolution, the Reolink B800 is an excellent choice. It records in 4K, but it needs to be hardwired, so installation is considerably more involved.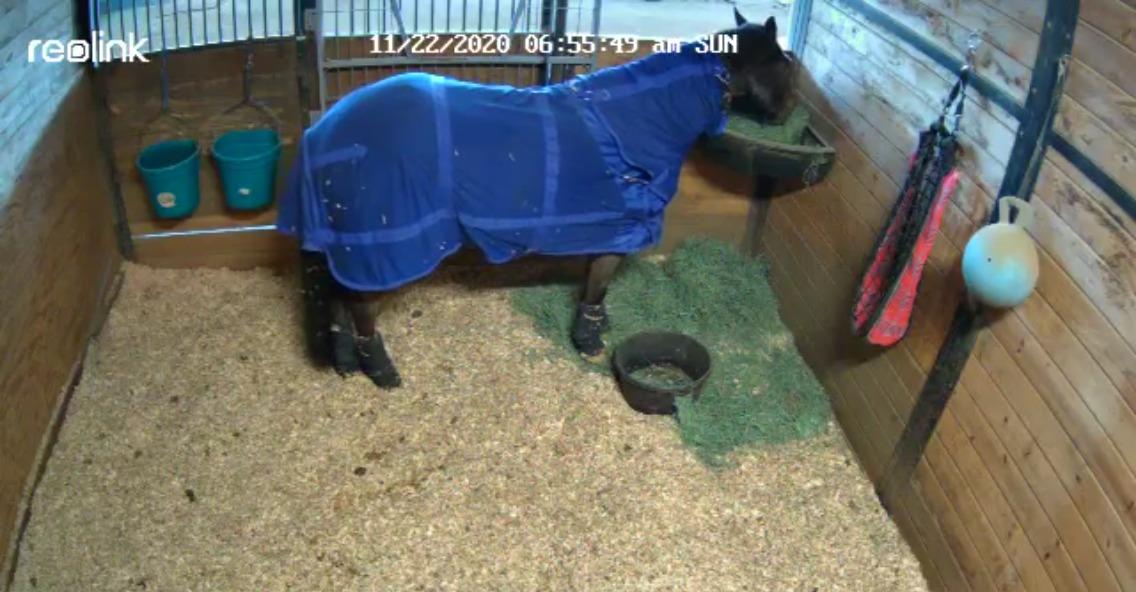 The Go PT is triggered by a passive infrared motion sensor, which has a range of 33 feet. There's no AI technology for avoiding false alerts. A cat will set it off as easily as a burglar. That said, within 33 feet, you shouldn't have to deal with it being triggered by accident very often.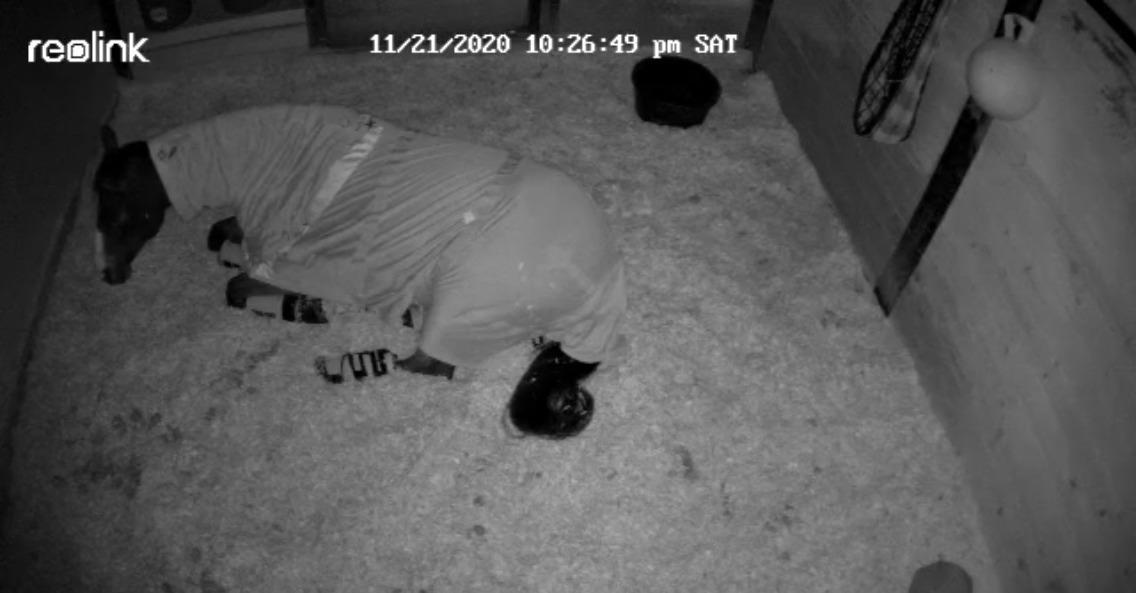 Using the Reolink App, you can activate the Go PT's built-in motors. The camera can be rotated 355 degrees horizontally, or almost all the way around. It can also be tilted up and down by 140 degrees. This makes it easy to fine-tune your camera's positioning after installation. It also allows you to track objects or people remotely. The function works very well, but there's a slight delay of about two or three seconds. The same is true for audio communications. It's weird for a modern system to have this type of latency, but it's not a big deal for most purposes.
Storage & Extra Features
There are two ways to store your recorded videos on the Reolink Go PT. First, you can store them locally on an SD card. In fact, the camera comes with a 16GB card already inserted. You can upgrade to a larger card if you want to for more storage. However, even a 16GB card is enough to store 16 hours of 1080p footage. Alternatively, you can use Reolink's cloud storage service. This gives you the ability to save your videos online and review them from anywhere. However, it requires an additional monthly subscription.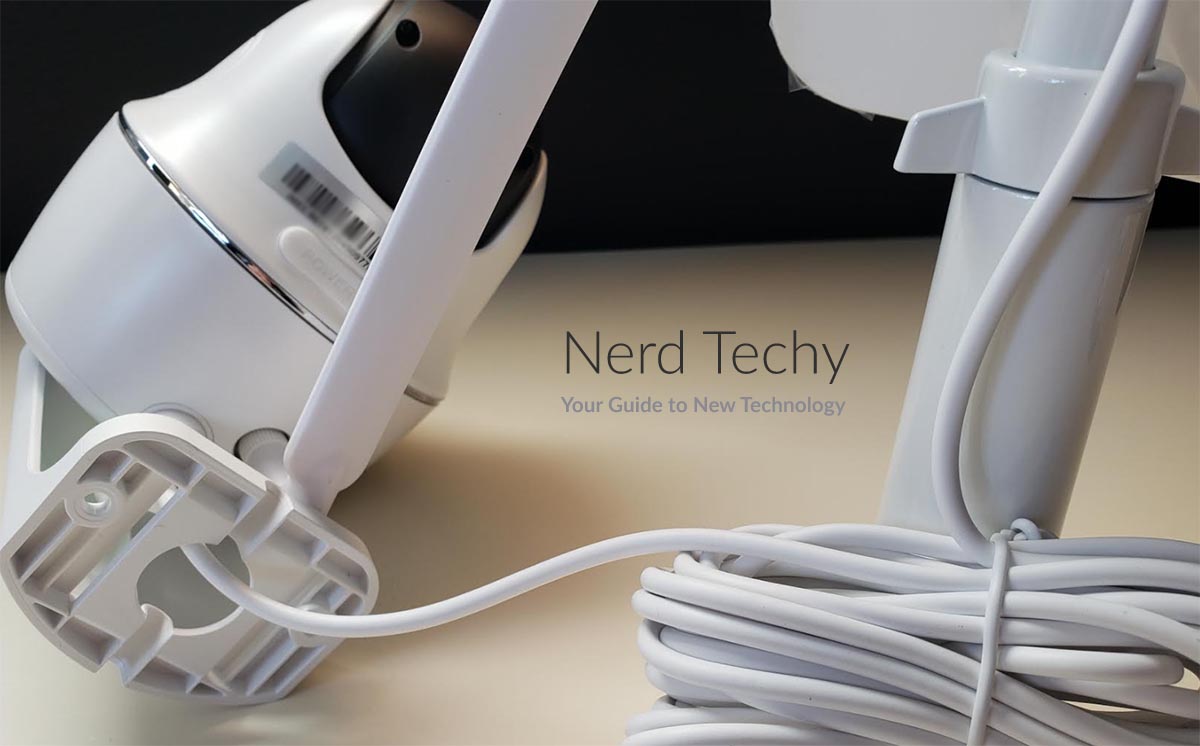 When the motion detector triggers a recording, you'll receive push alerts through the Reolink App. From there, you can review the video, delete it, or save it for later. Alternatively, you can opt in to email alerts if you prefer that to the app. You can also take advantage of two-way audio communication. If there's a delivery driver, you can tell them to leave your package at the back door. If your teenager just got home, you can remind her to take out the trash. Not only that, but the whole family can share the same app. Up to 10 users can be assigned to the same Reolink account, so everyone can get alerts.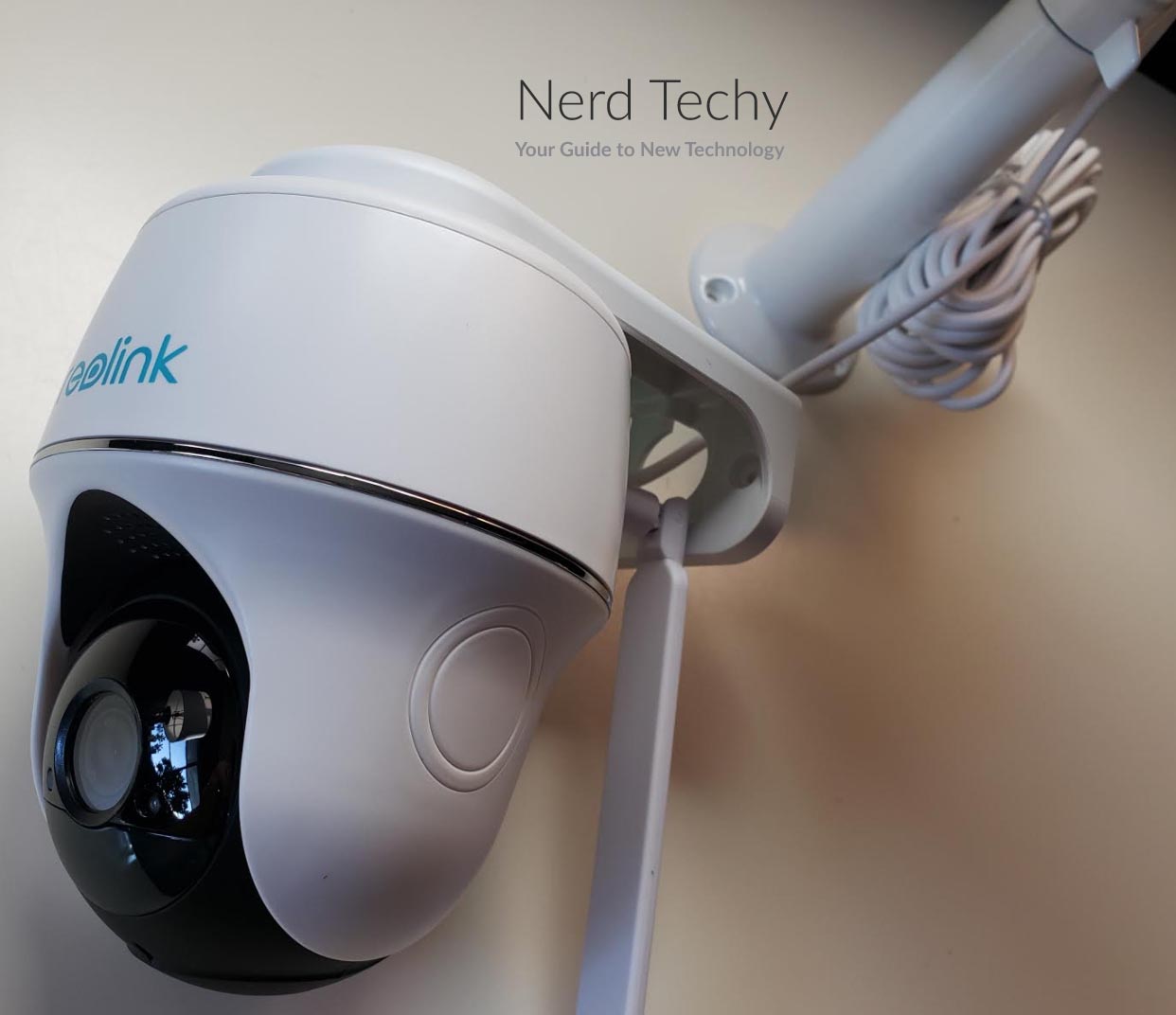 Final Verdict
So, is the Reolink Go PT + Solar Panel worth your money? Or should you opt for a different choice? For most people, it's going to be an excellent choice. To begin with, it's easy to install. Because you don't need to run any wires, it takes minutes to set up instead of hours. Not only that, but the solar panel and battery are great for off-grid or commercial use. The Go PT will keep your home or business safe, even during a power outage.
The main drawback is that you need a data plan for monitoring. Without mobile data, you won't be able to use any of the online functions. However, if you don't mind investing a bit in your security, you'll find a lot to like. The camera is well-engineered, and can be panned and tilted in any direction. The video quality is also very good, both by day and by night. Finally, monitoring is easy, and the push alerts are timely and effective. The Reolink Go PT is the complete package.