These days, it's only natural to be concerned about security at your home or business. If someone's trying to steal your property, you want to know about it! A good security camera can help you keep tabs, even when you're not on site yourself. Not only that, but security cameras have a couple of other advantages. For one thing, many insurance companies will give you a discount if you have security cameras. Obviously, this is a situational benefit that depends on your insurer. Another, more pertinent benefit is that a security camera can prevent theft altogether. If someone can see that they're being filmed, they're less likely to do anything illegal.
Of course, if you're going to invest in a security camera, you want one that's going to work as expected. Ideally, this means choosing a manufacturer you can count on. Soliom specializes in security cameras of all different types. We've reviewed several of their offerings before, including the Soliom Bird and their G1 Dash Cam.
Now, we're about to review the Soliom S600 Outdoor Home Security Camera. This is a solar security camera that's designed to operate indefinitely without external power. It also works over WiFi, which means there's no wiring required whatsoever. But how well does it perform when it's in use? How good is the video quality, and what can you do through the app? We'll take a deep dive into all the features, benefits, and drawbacks. We'll talk about build quality, installation, and what kind of video you can expect. Once that's been done, we'll know everything we need to know to render a final verdict.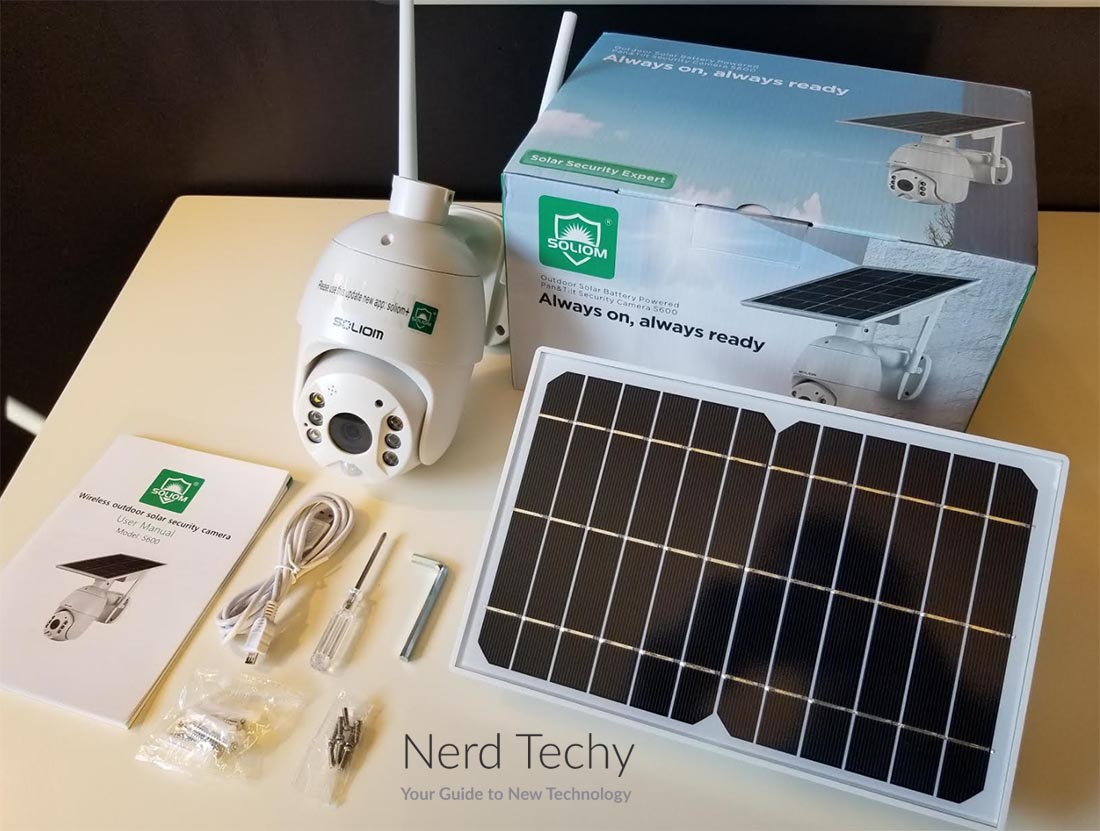 Overall Design
The Soliom S600 Outdoor Home Security Camera has a futuristic appearance, which is the first thing we noticed about it. It looks like it could be a droid from one of the Star Wars movies. The solar panel and antenna extend above the lens housing, lending it an almost comical look. But rest assured, the S600 is no joke. It has a durable aluminum housing that's tougher than most plastic security cameras. It's also weather-resistant from -4 to 140℉. In other words, it will operate effectively under pretty much any weather conditions.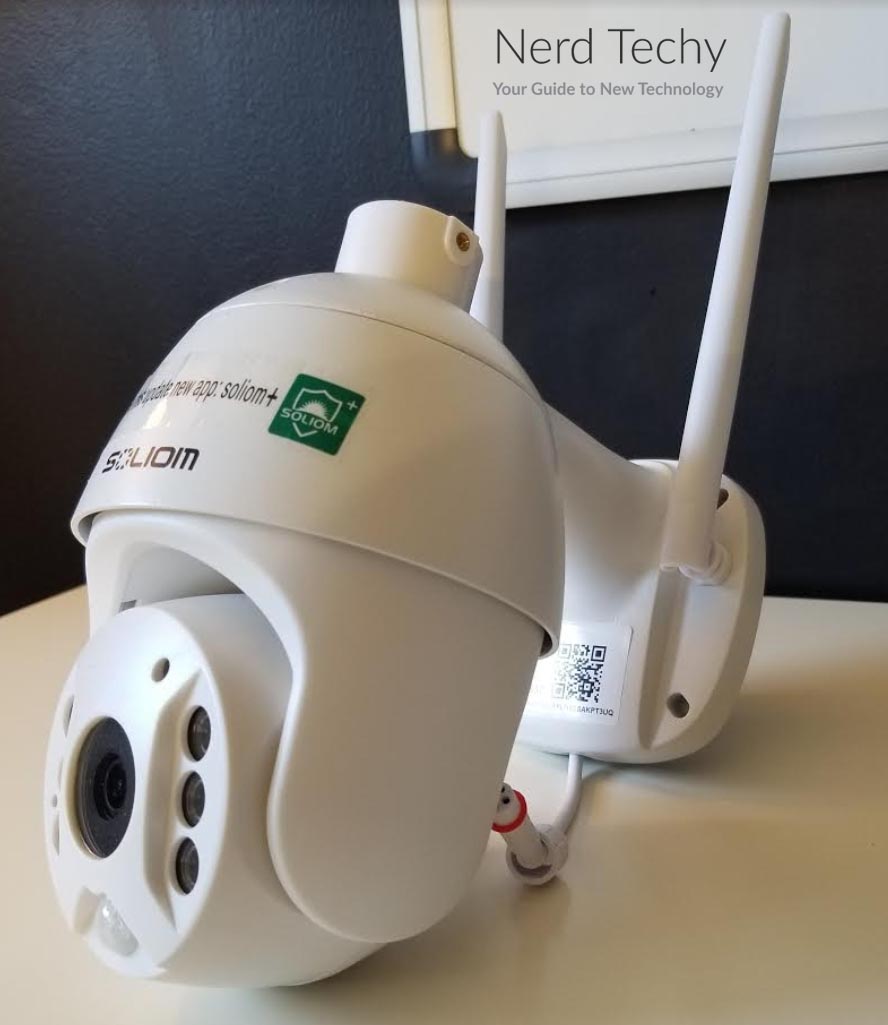 The lens housing itself is egg-shaped, and hangs down from the end of the wall bracket. It has a round camera module, with the lens surrounded by six LED lights for night vision. This module is fairly compact, at only 1.57 inches in diameter. It's positioned within a motorized bracket that allows it to swivel and pivot. The housing is coated in white, which makes it easy to spot even from a distance. This high-visibility design is meant to deter potential burglars before they strike.
On top of the lens housing, you'll find a small solar panel. Measuring only 2.75 inches in width and 4.1 in height, it's not terribly powerful. It does a great job of recharging the battery when it's in full sunlight. But if you have several cloudy days in a row, it can eventually drain the battery. The built-in battery pack has a total capacity of 9,000mAh. However, you can also add an additional three 3,000mAh 18650 batteries to double this. If you get limited sunlight in your area, this is highly recommended. You'll appreciate the added battery backup when you get a run of cloudy days.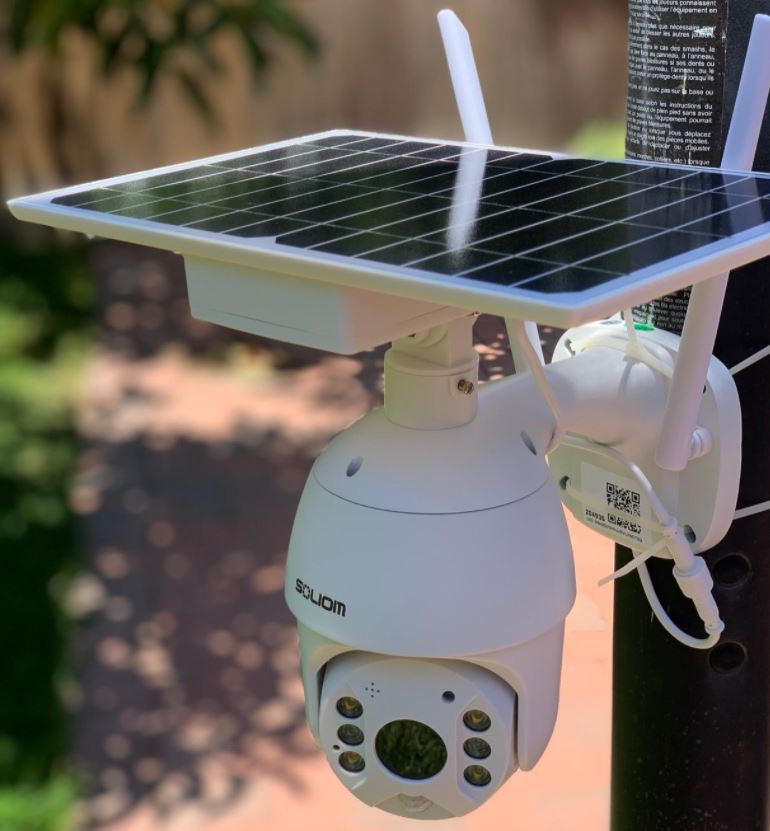 If battery life is a major concern, consider the Soliom S90. It has a pair of ultra-wide solar panels that can provide power even in very cloudy conditions. That said, it can't be panned or zoomed like the S600 can.
From the top of the S600 solar panel to the bottom of the camera housing measures 4.1 inches. This gives the entire unit a measurement of 2.75 inches wide, 4.1 inches high, and 4.1 inches deep. In other words, it's small enough to install in tight spaces. As long as the solar panel and lens are unobstructed, you're good to go. And because there's no wiring required, installation takes only a few minutes. Just remember to use proper anchors if you're installing on brick or stone work.
Along with the camera and solar panel, you get a 2-year manufacturer's warranty. If anything goes wrong during that time, you'll get a refund or replacement at Soliom's discretion.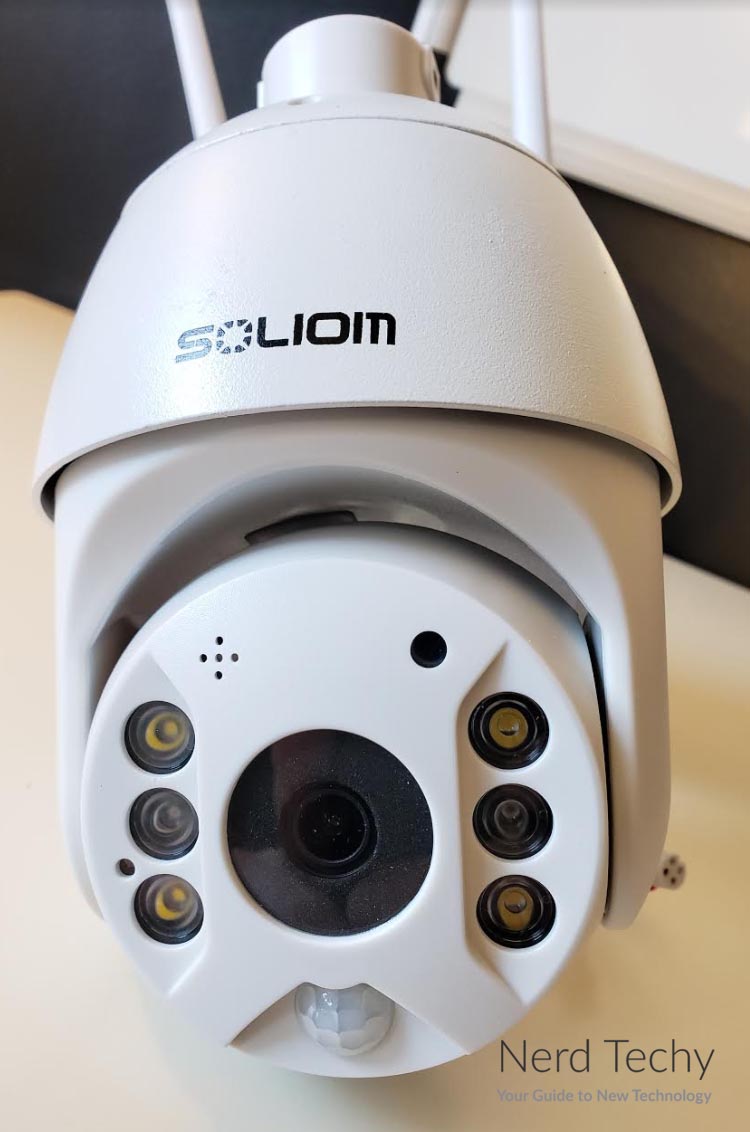 Video Quality
With any security camera, video quality is an overriding concern. At the end of the day, nothing else matters if you can't actually see. As a result, this is a major factor in finding the best camera. The Soliom S600 does not disappoint in this regard. It records in full 1080p, both by day and by night. Admittedly, this isn't quite as impressive as the 4K performance of some security cameras. But for most purposes, that isn't necessary. 1080p is far crisper than old-school grainy security footage, and makes it easy to identify people. Unless you need to read a license plate at very long range, 4K just doesn't add much value.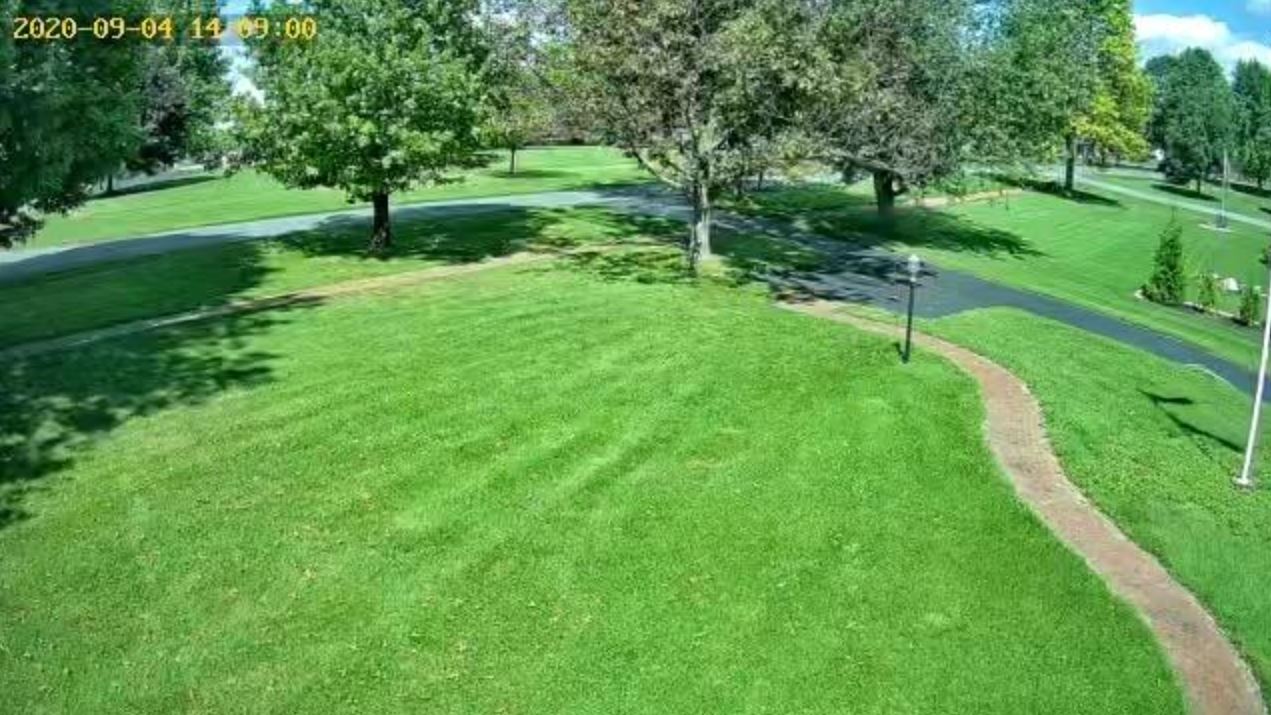 At night, the infrared bulbs will illuminate up to 32 feet. The 2-color bulbs are invisible to the naked eye, but are highly effective for the camera's purposes. Even in total darkness, you'll get full color video that's far superior to most night vision systems.
The built-in motion sensor uses passive infrared technology to reduce false alarms. This technology will only pick up large objects in motion, within a 120-degree area. It will spot people just fine, but it won't trigger because of pets or blowing debris. This is a huge benefit, since the S600 works based on motion detection. It saves batteries and storage space by only recording when the motion detector is tripped. The more accurate the motion detection, the better results you'll get, and the motion detection is excellent. On the downside, there's no option for 24/7 recording. It wouldn't be practical with the limited battery life. That said, if you need 24/7 recording, you'll need to look elsewhere.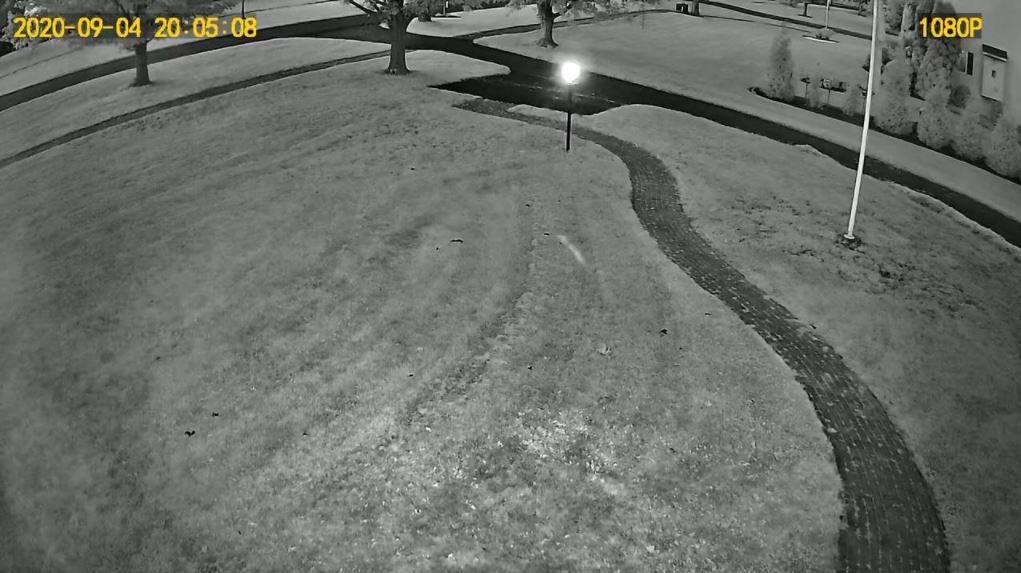 The most attractive feature of the S600 is the ability to pivot and swivel the camera. The housing can rotate 320 degrees horizontally and 90 degrees vertically. Considering the fact that it's presumably mounted on a wall, it will have total coverage of the area. This is a huge benefit, since you can use a single camera to monitor a larger area. Of course, you'll only be able to look in one direction at a time, so the applications are somewhat limited.
In addition to being able to pan and swivel the camera, it also supports 3x digital zoom. This is not the same as a true optical zoom; the resolution will not improve as you zoom in. That said, it does make the video look bigger on your screen. Again, the applications are somewhat limited, but it's better to have zoom than not.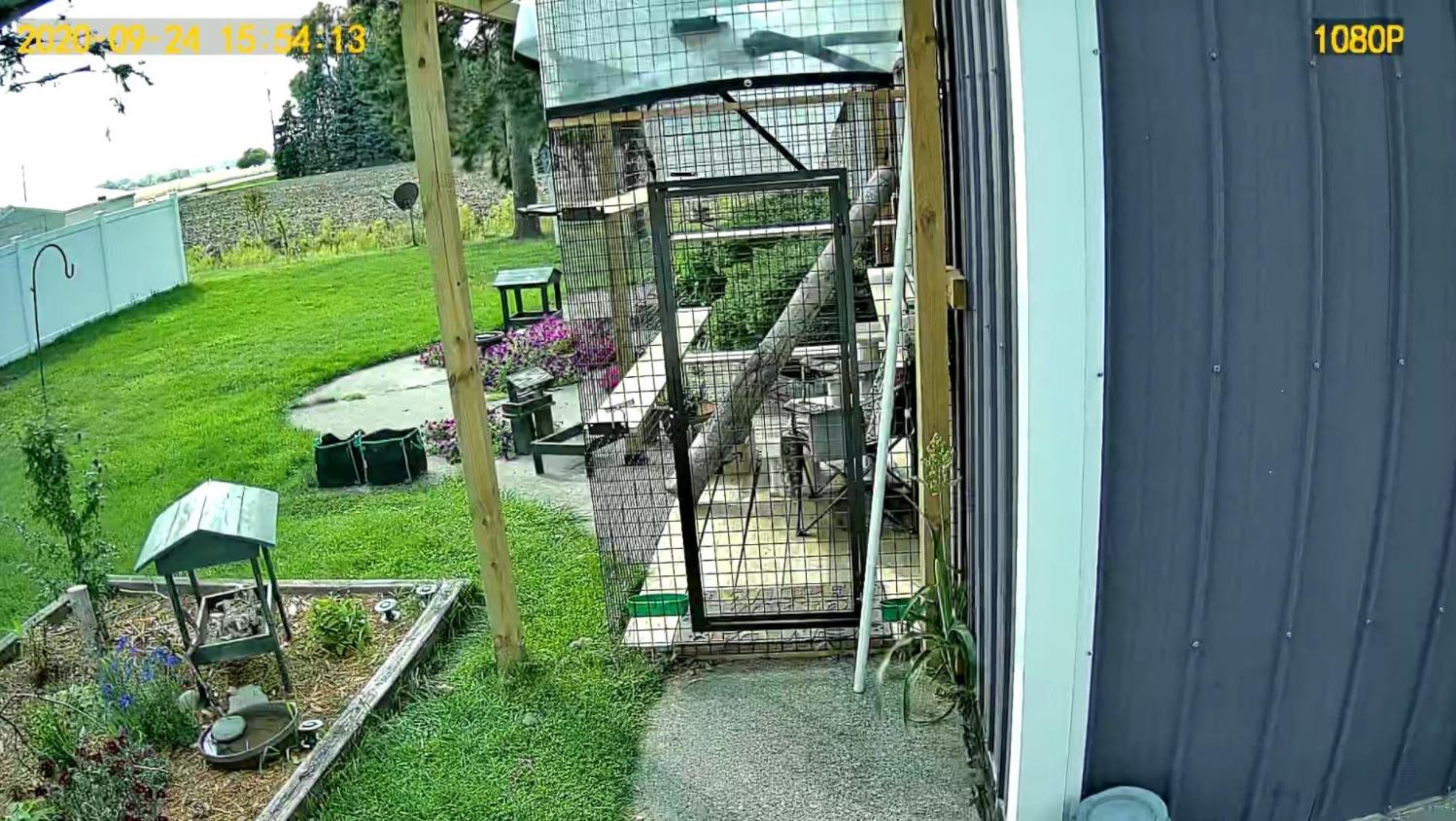 Through the Soliom+ app, you can use the S600 camera for two-way audio. If you spot an intruder, you can potentially scare them away just by telling them they're on camera. For more mundane purposes, you can communicate with friends, family, and delivery drivers.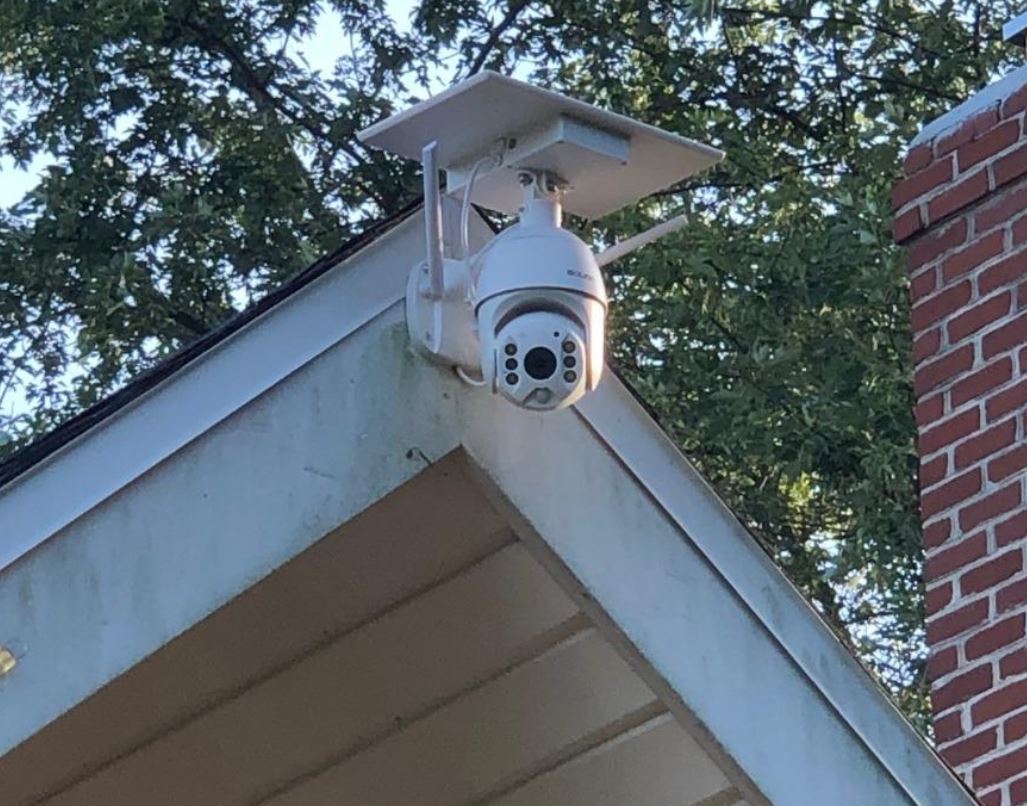 App & Storage
Because the Soliom S600 camera is totally wireless, it requires a connection to work properly. To do this, you'll first need to install the app on your smartphone. The Soliom+ app is free on iOS and Android, and installs easily in less than a minute. Once it's set up, follow the wizard and scan the QR code on your camera. At that point, you'll be able to connect the camera to your router. Keep in mind that it only communicates via the slower 2.4GHz band. This gives it longer range, but on a slower router, you may have some connection lag.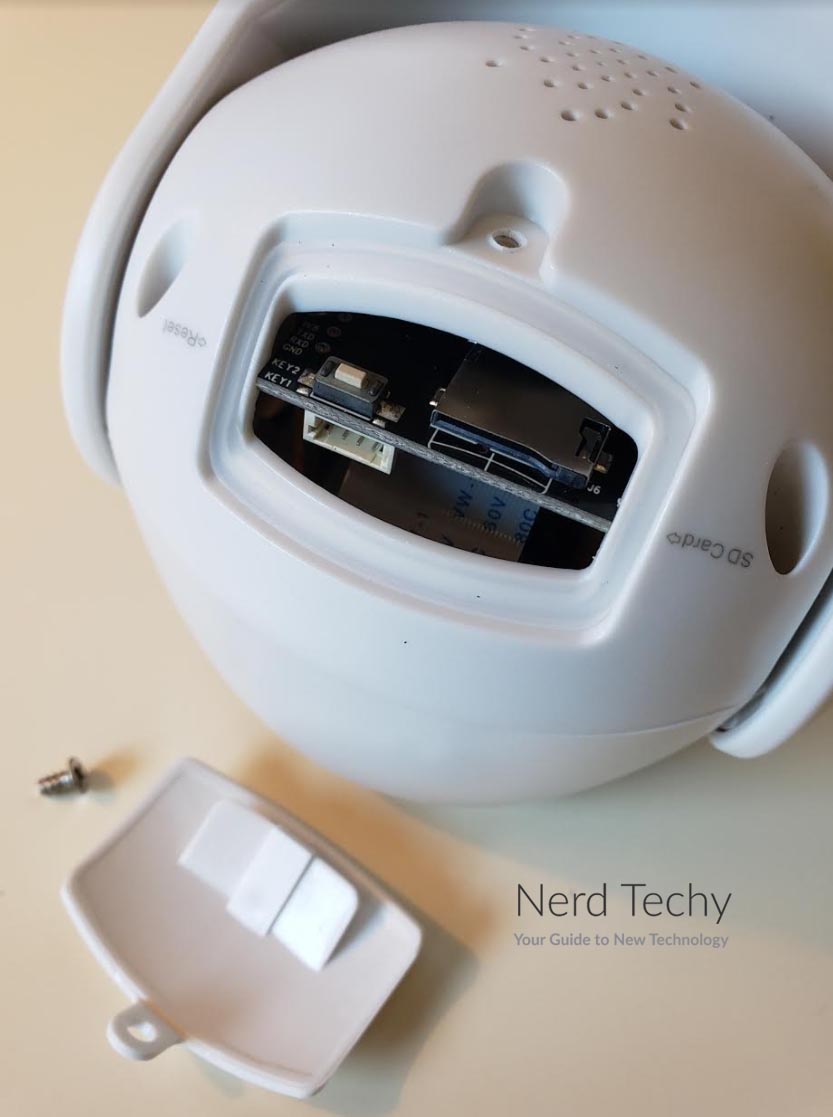 Once the app has been paired, you'll be able to control your camera remotely. You can pan, zoom, and remotely monitor your feed. You can engage in two-way communication with someone on camera. You can also share the stream with your family. Up to 10 app users can be paired with a single camera. This is a great feature for families. It's also useful if you're a business owner and want to keep your managers in the know. All 10 users can stream simultaneously, so you won't have trouble if multiple people are watching at once.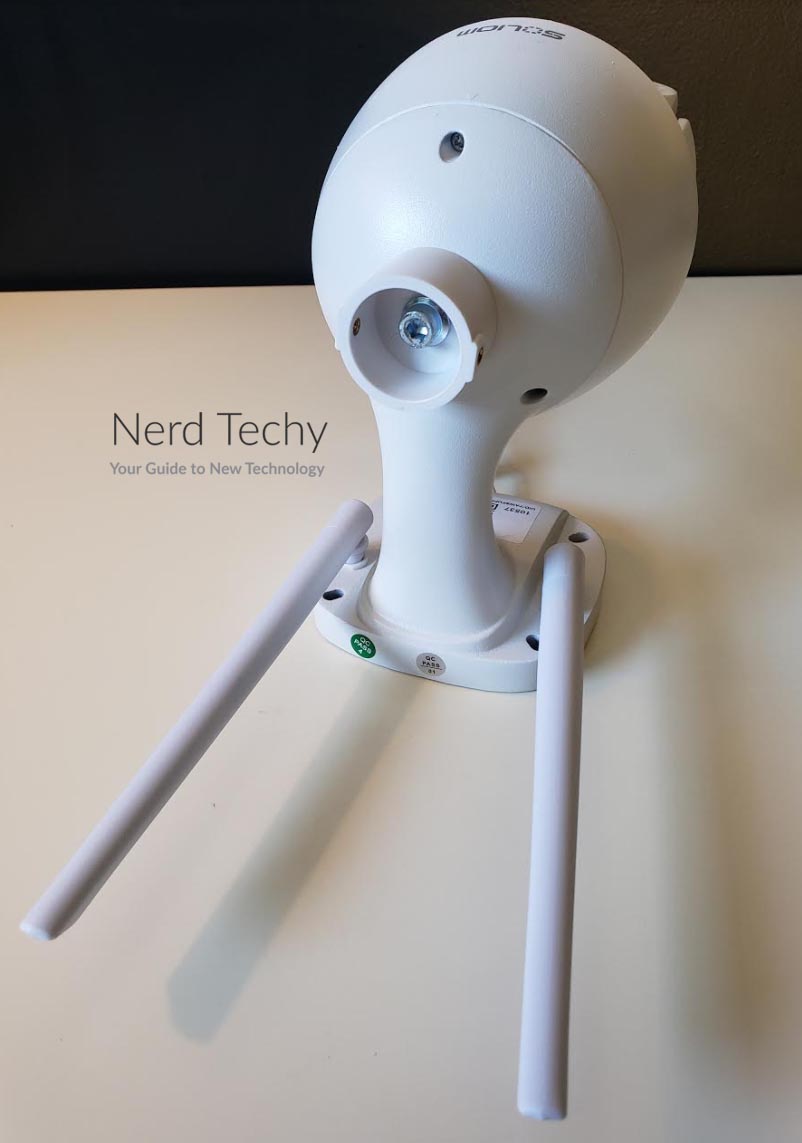 For storage, you have a pair of options. To begin with, the S600 comes with a one-month free trial of cloud storage. After that, cloud storage costs a monthly fee, but the subscription is optional. Whether or not it's worth your money is a matter of personal preference. Alternatively, you can install an SD card in the camera itself. The S600 supports SD cards with up to 64GB of capacity, enough for about three days' of storage. Regardless of which storage option you use, videos can be viewed remotely from the app. There's no reason to take your SD card out if you don't need to.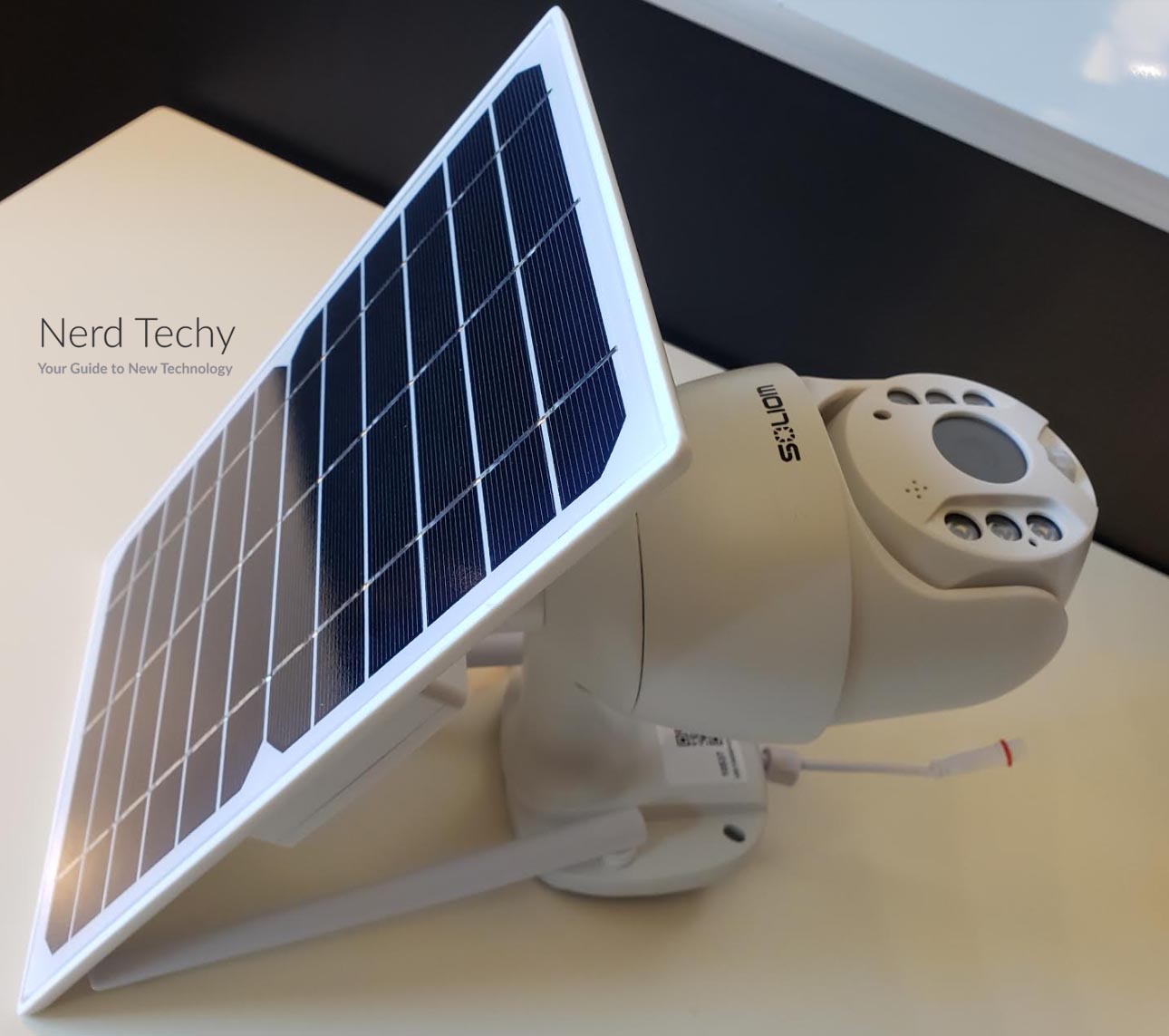 Final Verdict
As you can see, the Soliom S600 offers plenty of options for excellent home security. Let's begin with the obvious; if sunlight is limited in your area, you'll want to take precautions. This means spending a few extra dollars on more batteries to maximize your battery life. Assuming that isn't an issue, there's a ton of value here. For one thing, you can pan, swivel, and zoom the camera as needed. This means that if you want a slightly different angle, you don't need to reinstall the camera. Just pop into the app and change the angle. It doesn't get much simpler than that.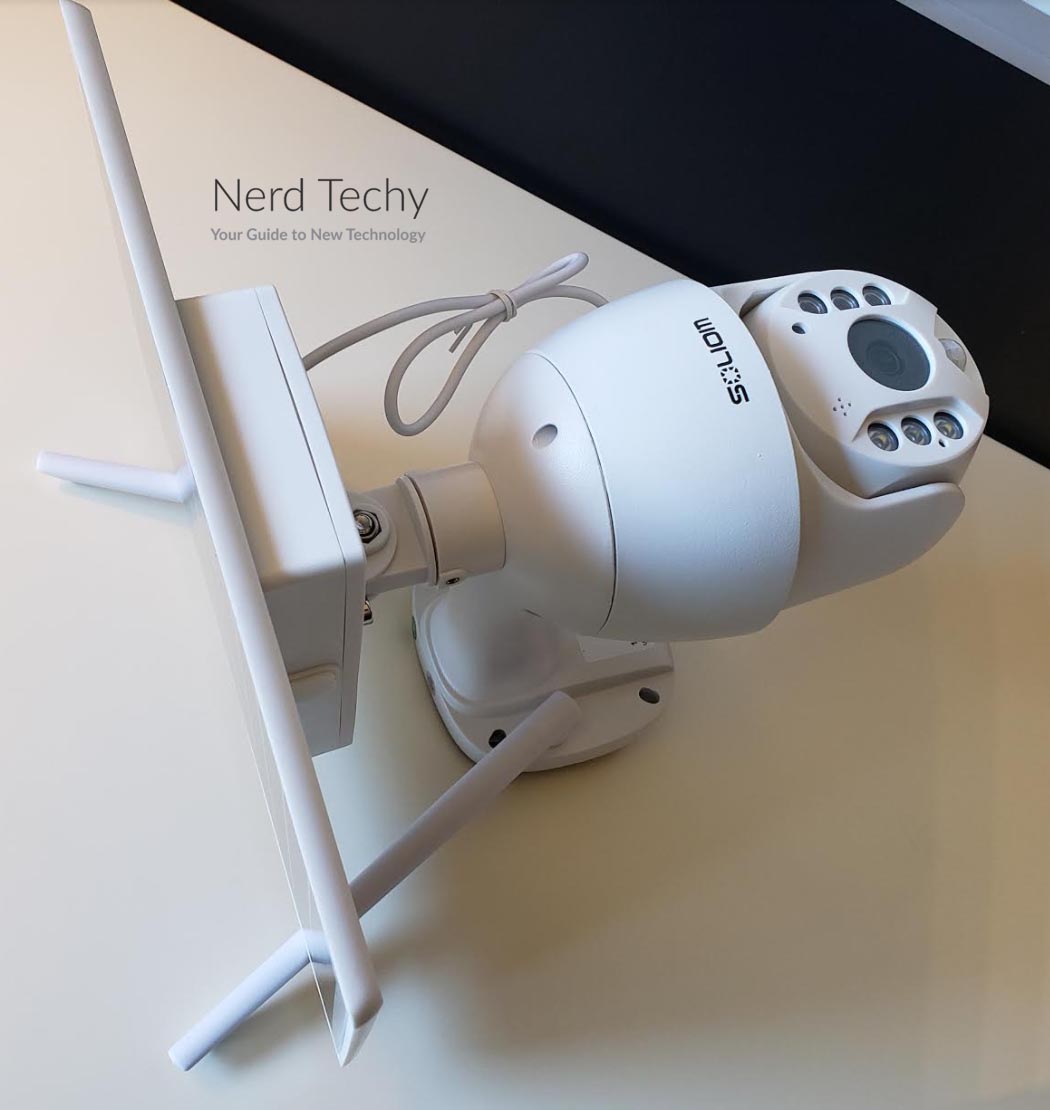 Moreover, the video quality itself is very good. With 1080p resolution, you won't have any trouble recognizing faces or bodies. And with full color night vision, you don't have to worry about hazy green video after dark. You can choose between cloud storage and SD card storage, so there are no issues there. Finally, you can share your video feed with up to 10 users. This is a great added value for families.