Good sound quality used to be tough to find in wireless headphones. Before the invention of true wireless stereo, the quality was downright awful. Thankfully, the bad old days of tinny mono sound are behind us. Now, you can get premium sound quality from a pair of wireless headphones. But some wireless headphones are better than others. Thankfully, we're here to help you sort out the good from the bad. Today, we'll be reviewing the Strauss & Wagner ANCBT501. These are brand new headphones, just released by Strauss & Wagner. We'll be looking at their overall design, the battery life, the connection quality and, of course, the sound quality.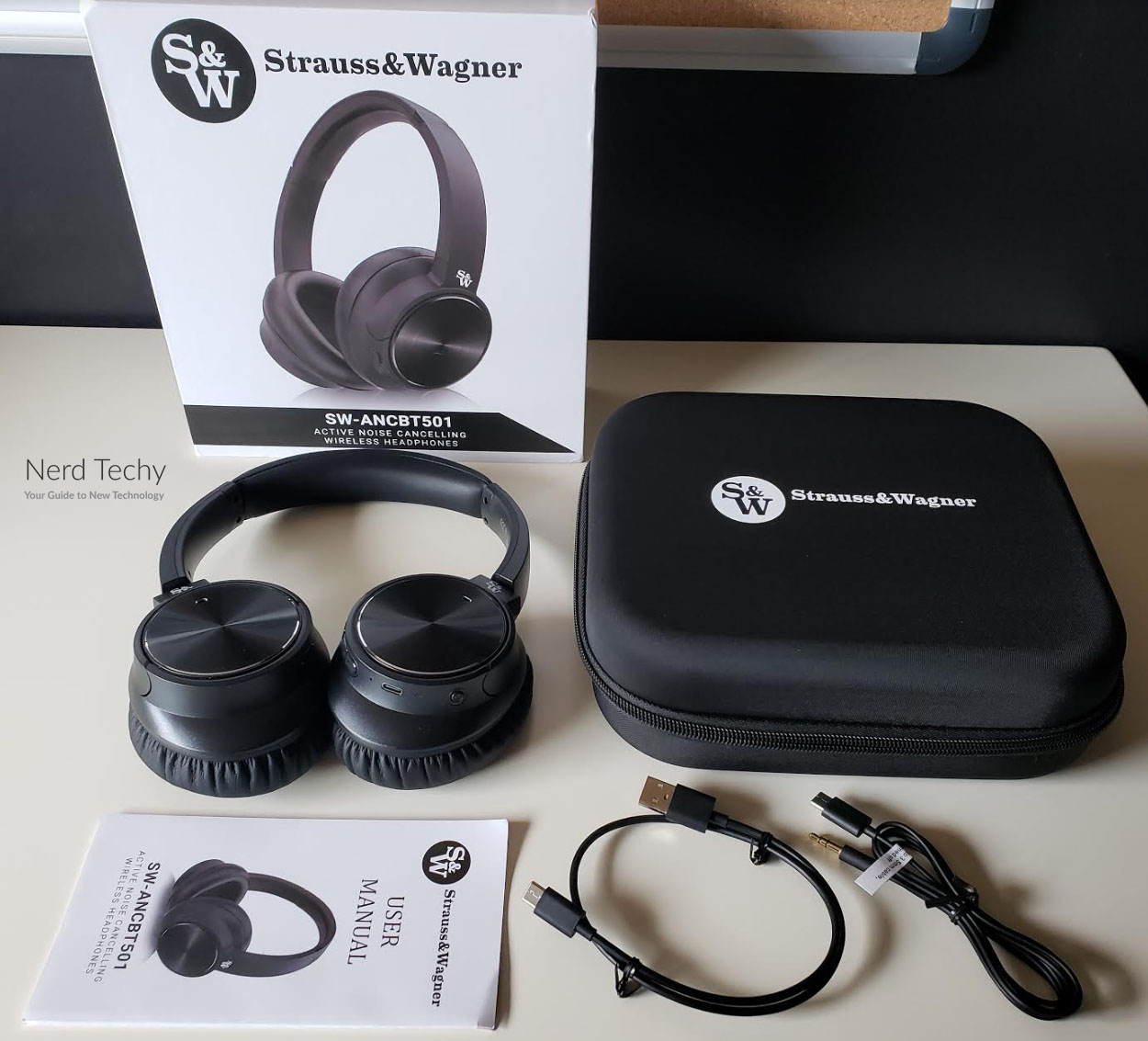 Note: At no extra cost to you, we may earn a commission for purchases using our links. Learn more.
One thing we should mention right off the bat is that the ANCBT501 headphones are only available in the US. Strauss & Wagner does have several partners for selling their headphones on the international market. However, the ANCBT501 has not yet made its way to any of those partners. If you want to get your hands on Strauss & Wagner audio, you'll need another option. Check out our reviews of the Strauss & Wagner SPW301 or the SW-TW401. They're both earbuds, not headphones, but they still have a lot to offer.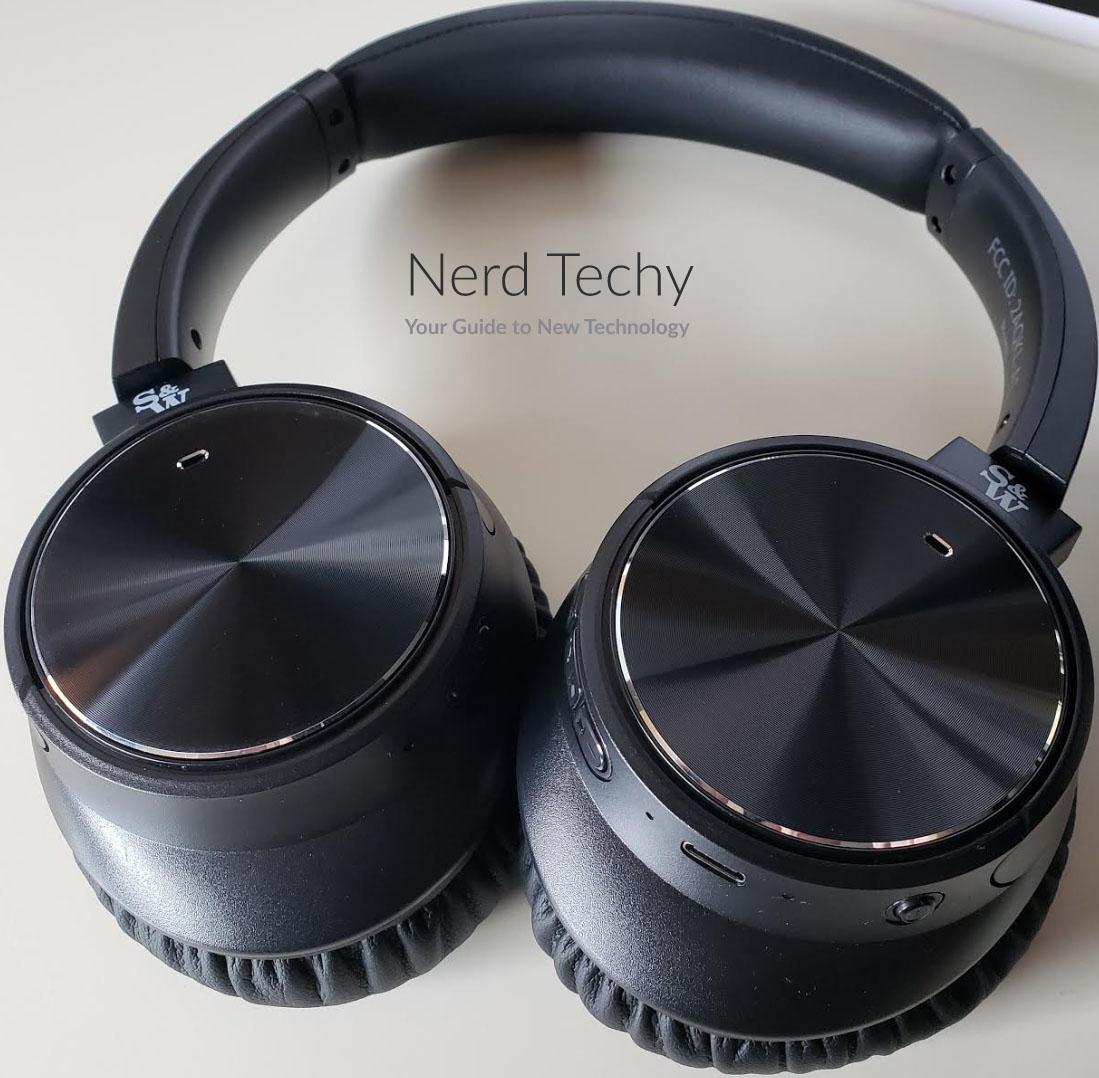 Design & Construction
The ANCBT501 headphones are available in all black with silver accents. They're constructed primarily from rigid plastic, with some aluminum components. The headband has a plastic sheath, which matches the rest of the unit. It's extendable, with an inner aluminum support. It opens and closes with mild resistance, which provides a good balance. On the one hand, it doesn't slip open when you don't want it to. On the other hand, you don't need to be the Incredible Hulk to open and close it. The inside of the headband has a leather pad that protects you from discomfort or pressure points. The overall weight is light, so it won't weigh down your head excessively.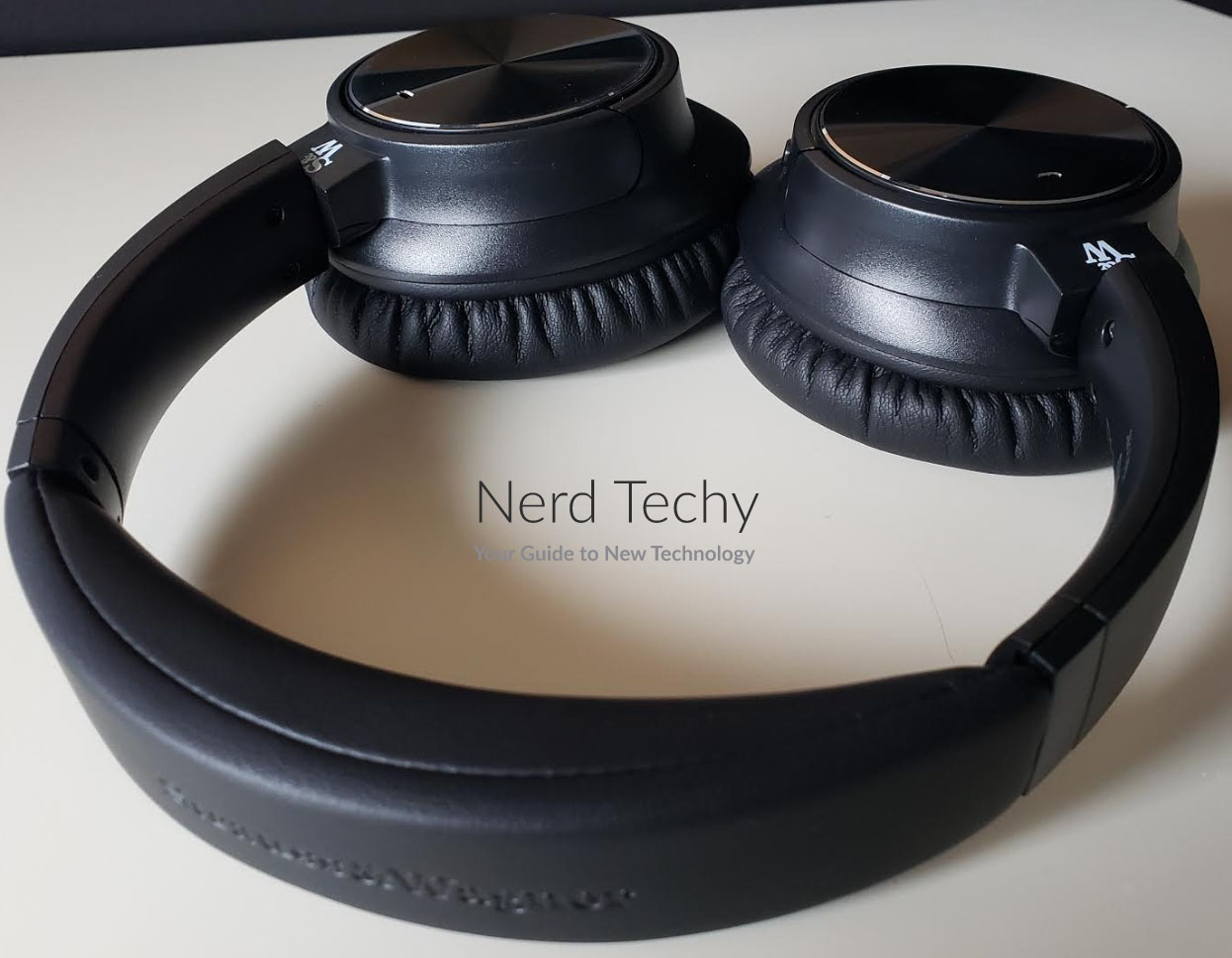 The ear cups have an aluminum shell, with a brushed finish that's attractive to look at. They're padded with a faux leather, and are comfortable to wear. This leather is well-padded, and provides a secure seal against your temples and the sides of your head. This pairs well with the medium clamping force of the ANCBT501's headband. It's firm enough to create a good seal, but it's not so firm that it's uncomfortable.
On the right ear cup, you'll find a set of control buttons. These allow you to play and pause music, skip tracks, control the volume, and answer or end phone calls. On the same ear cup, you'll also find a USB Type-C port. This can be used both for charging the headphones, as well as for audio. On the left ear cup, you'll find the active noise cancellation (ANC) button. The reason it's a button and not a switch is that there are three different ANC modes. We'll talk more about those in a bit.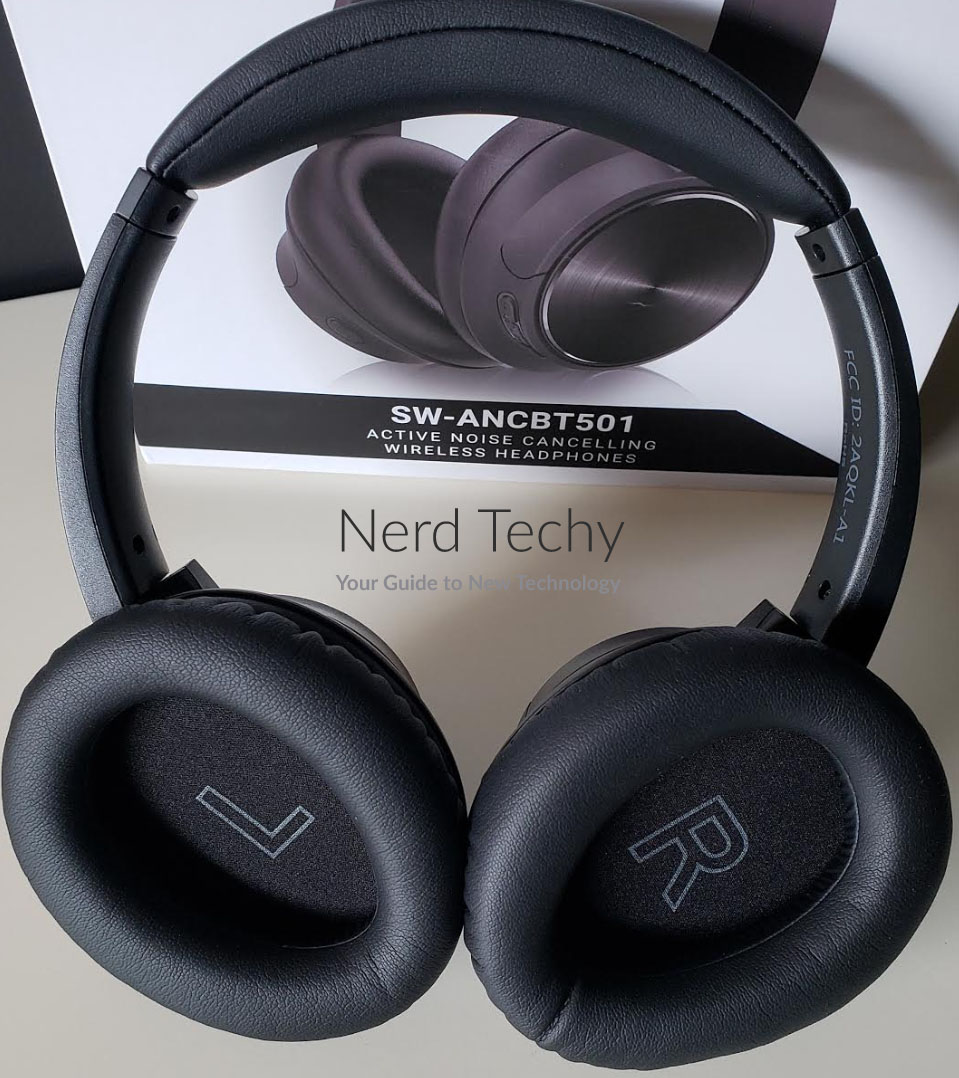 The ANCBT501 comes with a protective carrying case that's constructed from hard foam and well-padded on the inside. It's not completely crush-proof, but it's good enough to take a beating inside your luggage. To make storage as easy as possible, the ANCBT501 headphones fold up easily into a flat profile. Not only does this make them highly portable, but the rotating ear cups are also ergonomic. They easily adjust to the angle of any face.
In addition to the carrying case, the ANCBT501 ships with not one but two cables. The first is a USB Type-C charging cable; the second is a USB Type-C to 3.5mm audio cable. You also get a 1-year warranty to cover you from any defects. Keep in mind that this does not cover water damage, because the ANCBT501 is not water-resistant. Then again, neither are most over-the-ear headphones, so we won't hold it against them.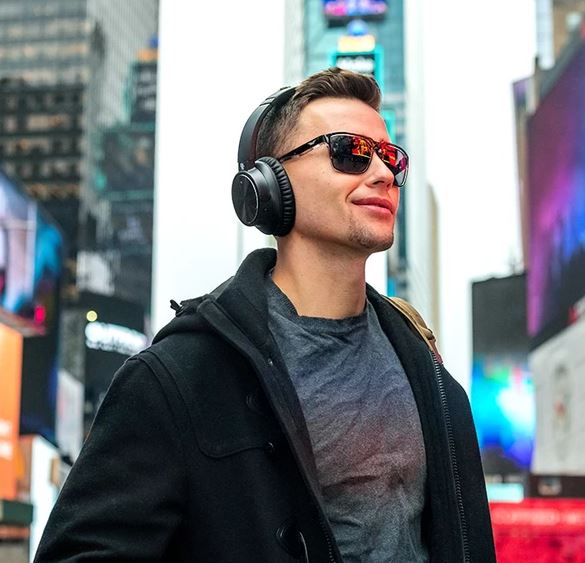 Battery & Connectivity
One of the things that impressed us most about the ANCBT501 headphones is the battery life. When you're listening to music, you get up to 40 hours of battery life. This will drop to about 30 hours with ANC enabled, but it's still excellent compared to the competition. If you're using the headphones only for hands-free calling, the battery is good for 45 hours. As with all wireless devices, this battery life is based on manufacturer tests at less than full volume. If you're pumping the volume up to maximum, you'll probably get shorter life. But no matter how you cut it, the ANCBT501 headphones are impressive in this regard.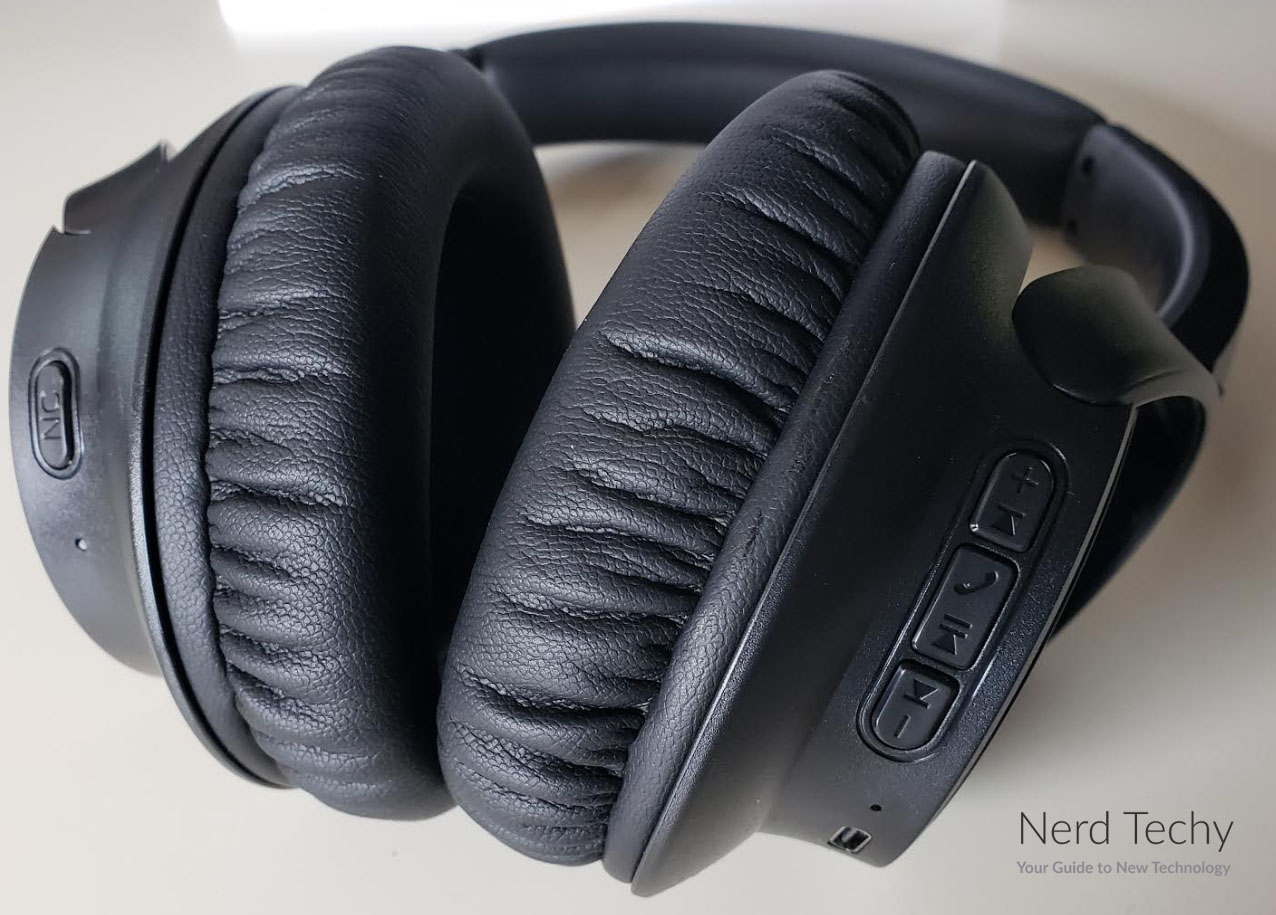 These headphones recharge via USB Type-C. They support quick charge technology, provided you have a compatible charger. The charging time works out to 5 minutes for every 5 hours of playtime. In total, it will only take about 40 minutes to recharge the ANCBT501 headphones from a dead battery. This means you can listen to them as much as you want, without needing to worry about charge time.
The ANCBT501 connects to your phone or iPod using the latest Bluetooth 5.0 protocol. This allows for high-bitrate audio, as well as a more stable connection. You don't need to worry about lag or lost calls due to janky Bluetooth. The low latency also means that videos won't be out of sync with the audio. You can use the ANCBT501 to enjoy your favorite movies or YouTube videos without any issues. The owner's manual doesn't tell us what codecs these headphones support. However, other Strauss & Wagner headphones support A2DP, AVRCP, HSP, and HFP. In other words, you shouldn't have any problems with any modern Bluetooth device.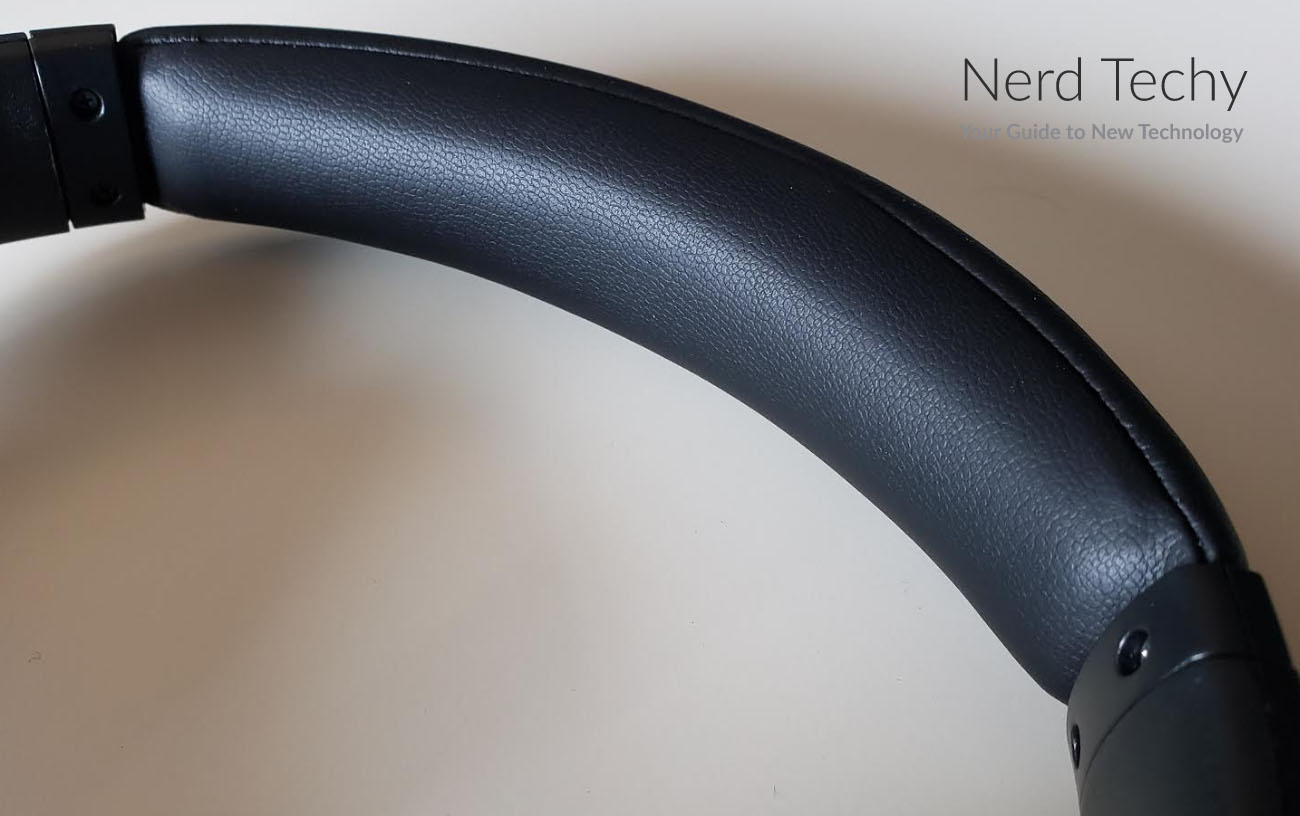 In addition to Bluetooth, you can also connect with the USB Type-C to 3.5mm audio cable. This doesn't allow for ANC, but it does mean you won't be draining the battery. So if you somehow manage to run the battery dry, you'll still have other options. For charging purposes, USB Type-C can work regardless of the plug orientation. However, for listening purposes, the plug orientation makes a difference. If you notice that the left and right channels are reversed, just flip the USB Type-C plug around. This will fix the problem.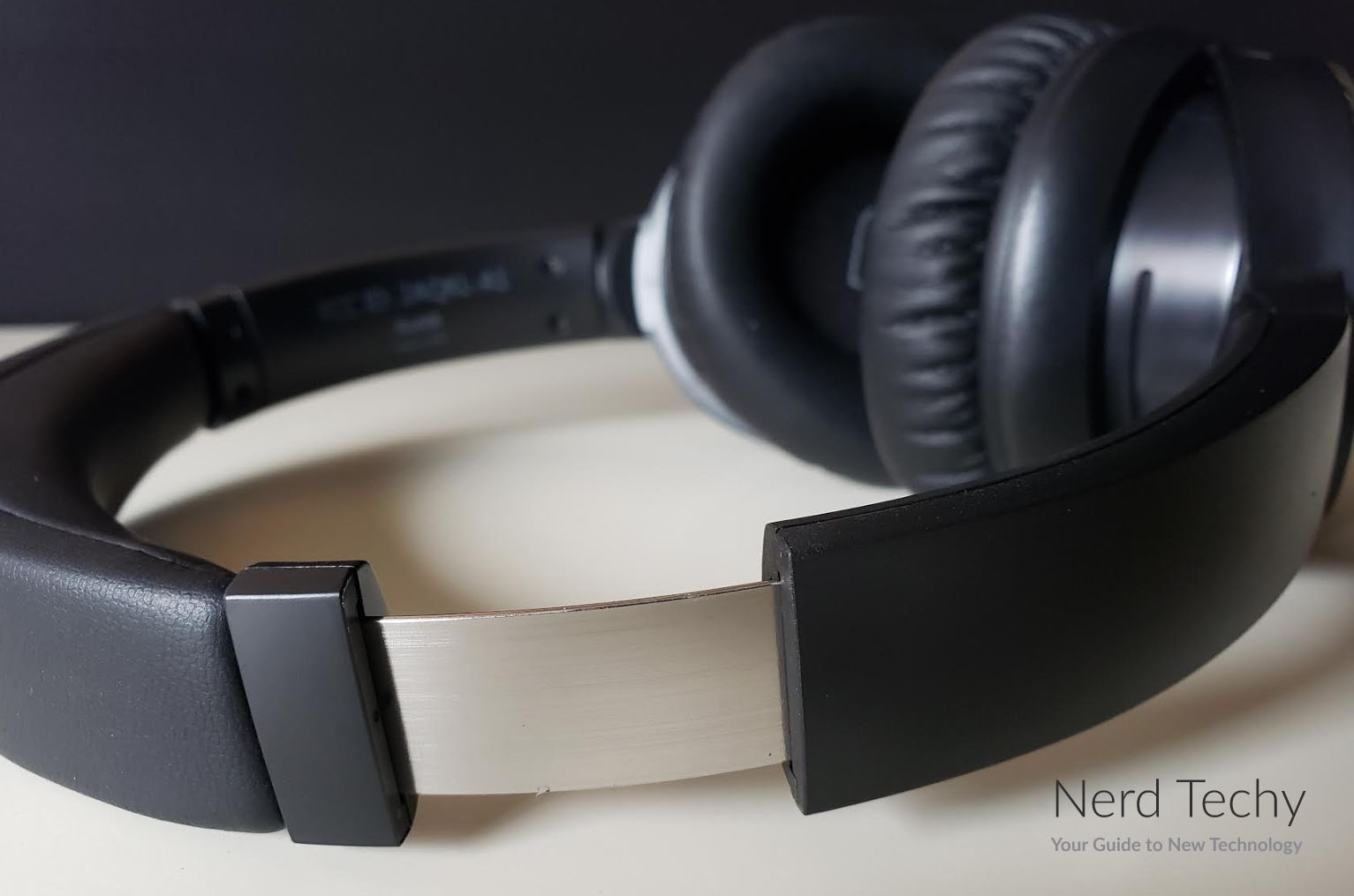 Sound Quality
So, the ANCBT501 offers excellent connectivity. But good connectivity doesn't do much for you if the sound quality is poor. Let's take a look at how these headphones perform. To begin with, let's talk about the high frequencies. This was our biggest disappointment. Usually, if headphones get anything right, the highs will sound good. In this case, it doesn't. There just isn't much crispness or shimmer. This makes them a poor choice for country music or classical, at least if you prefer good highs. It seems as if Strauss & Wagner has put a lot of effort into the bass, at the expense of higher frequencies.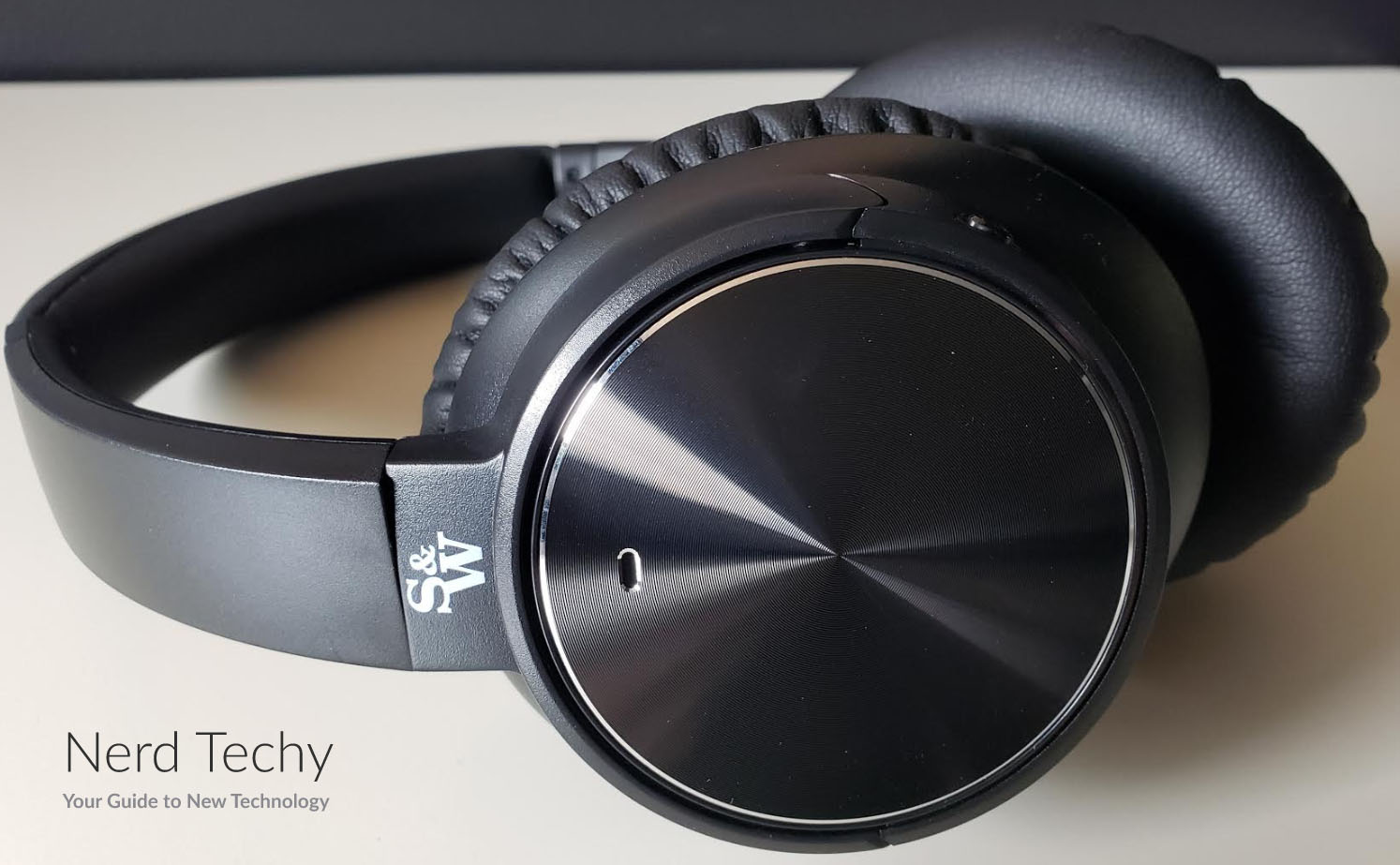 The mids are clear and well-balanced. There's no harshness, rattle, or muddiness from the other frequencies. Vocals come through with plenty of clarity, with plenty of body and just the right amount of emphasis. This is thanks to the wide separation of the overall soundstage. There's no clutter between different frequencies. There's also a good sense of space. If you enjoy complex music with lots of instruments, you'll be able to distinguish them all.
The bass is where the ANCBT501 headphones really shine. It's present and punchy, with just the right amount of emphasis. It's tight and clear without being overpowering or muddy. Bass, drums, and low synths will come through with plenty of clarity. Pop and dance music sound fantastic, and you aren't going to have any issues with these genres.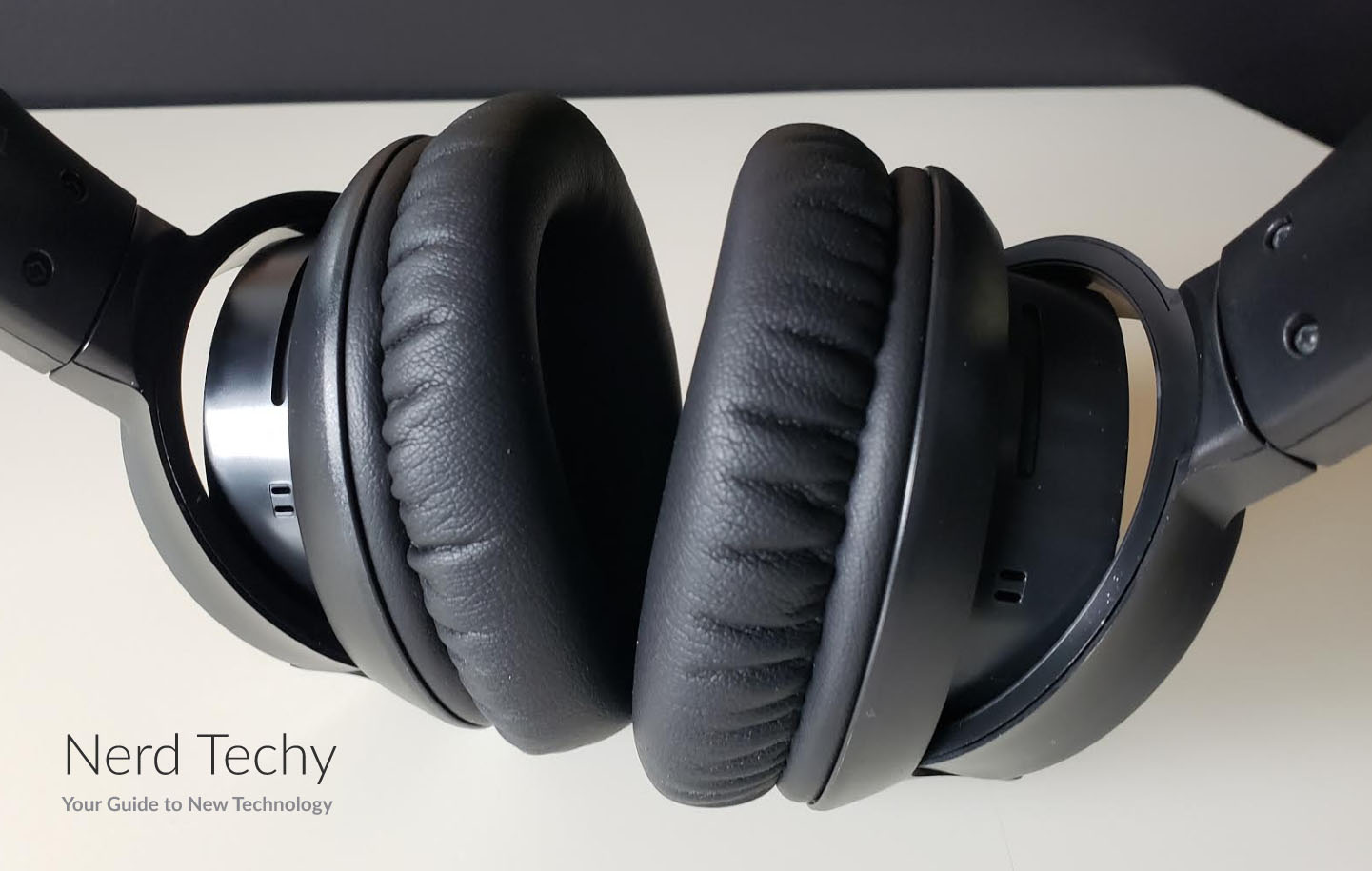 All of that being said, there are other headphones that offer top-tier sound quality. If that's what you're looking for, consider the Mu6 Space 2 Hybrid ANC Headphones. They sound fantastic, but you're going to pay a premium for this kind of sound quality. And the battery lasts for a middling 24 hours.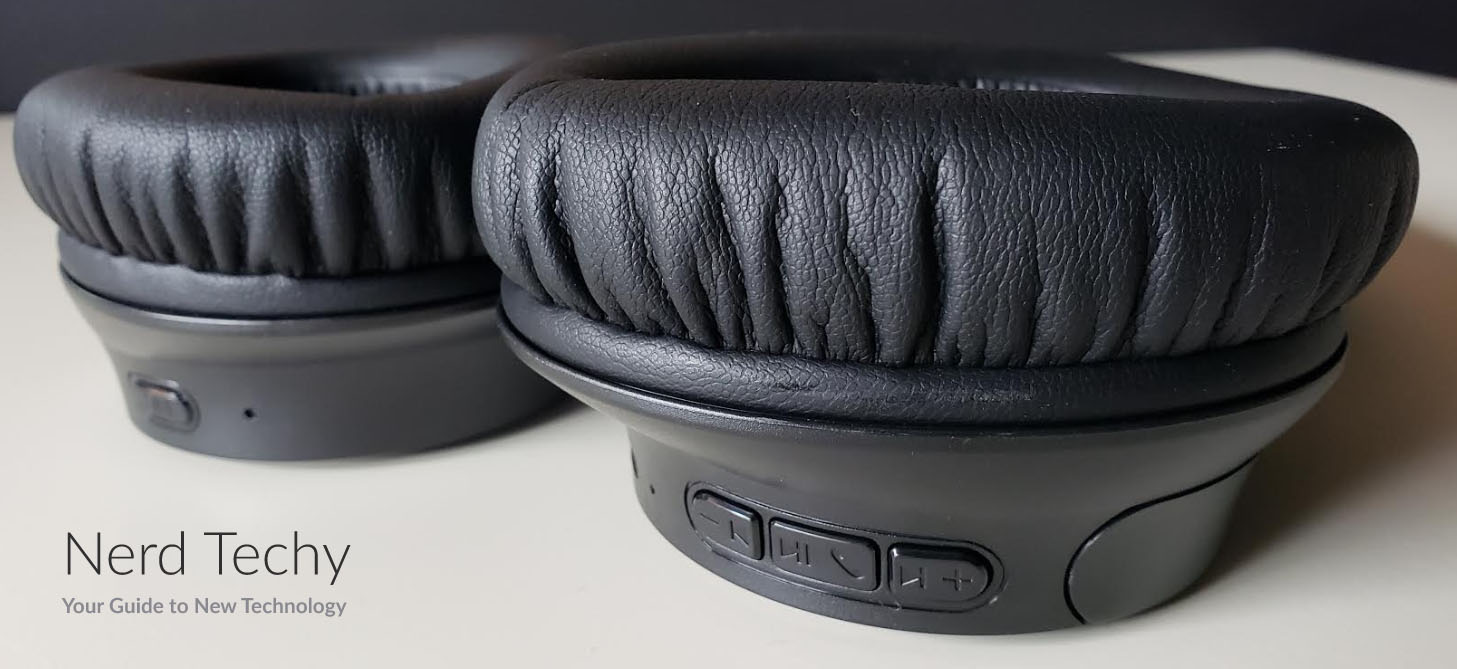 The ANCBT501 headphones have three noise cancellation settings: passive, active, and environmental. Passive essentially means that the ANC is turned off. You'll get better battery life, but you'll have to rely on the ear pad seals to block out outside noise. Active should be familiar to most audiophiles. In this mode, the headphones provide 28dB of noise reduction. This is enough to get a peaceful nap while you're on a long flight. Environmental mode is a bit of an oddball. Most manufacturers would call this "transparency mode". It essentially lets in outside noise on purpose. This is great for short social interactions like going through a grocery checkout.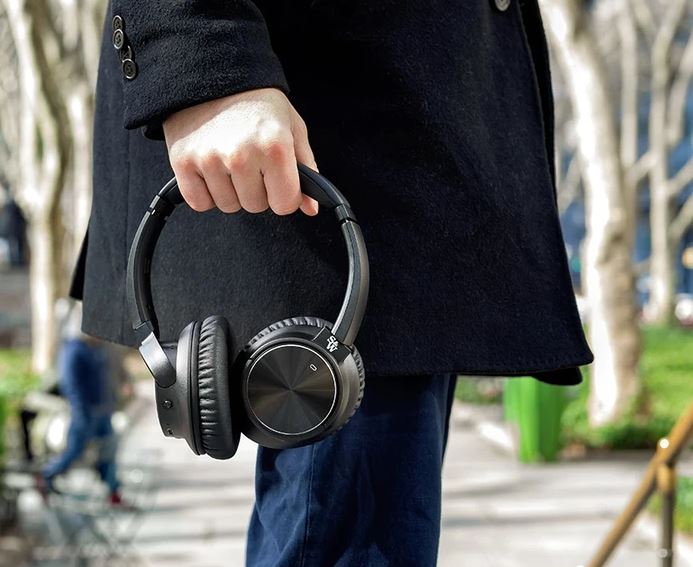 For voice calls, the ANCBT501 is a bit of a mixed bag. On the one hand, the call quality is merely okay. You'll be able to hear the other person, but there's not a lot of nuance to their voice. That said, the ANCBT501's built-in mics have their own noise-reduction features. This prevents background noise on your end from obscuring your voice on phone calls.
Final Verdict
The Strauss & Wagner ANCBT501 ANC Wireless Headphones have a lot to offer. First, let's talk about battery life. At 40 hours, you get plenty of playtime to enjoy all your favorite tunes. You can take these headphones on a weekend trip and not have to worry about recharging. And when you do have to recharge, you can do it in less than 45 minutes. And with the option for a wired connection, even a dead battery isn't the end of the world.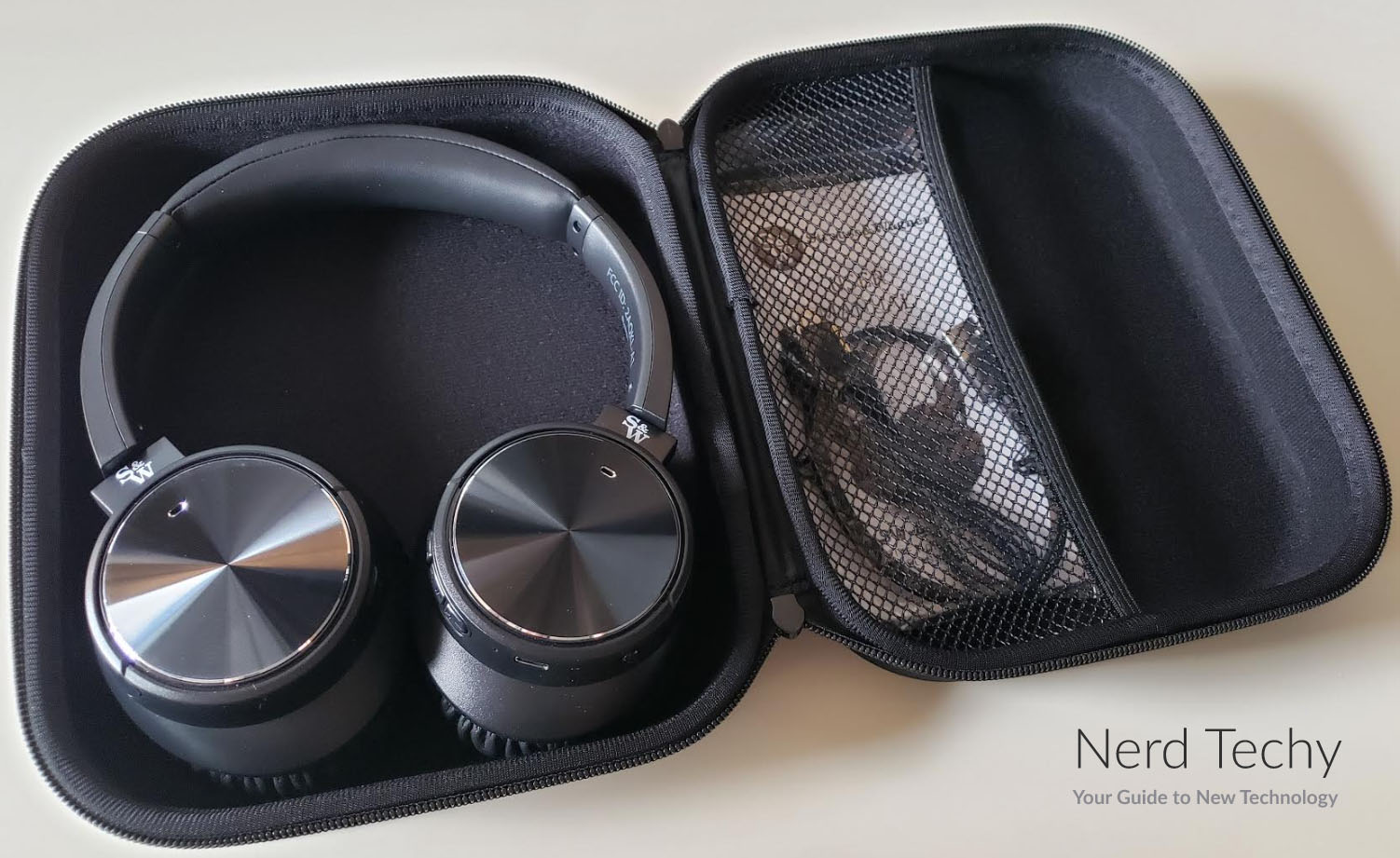 The overall construction is also good. The ear pads are soft and comfortable, and form a good seal around your ears. The headband is strong and well-engineered, with plenty of padding. The sound quality was probably the biggest downside. If you enjoy bass-heavy music, you're not going to have any issues. That said, the higher frequencies are lacking, which disappointed us. Still, for a mid-sized pair of headphones, the ANCBT501 headphones are a solid choice. Strauss & Wagner has delivered a well-engineered product at a reasonable price point.
Please consider sharing:
Note: At no extra cost to you, we may earn a commission for purchases using our links. Learn more.