Quick Analysis
Pros
Compact, understated design.
No master/slave restriction on single-earbud use.
Comfortable, ergonomic fit.
Great for bass-heavy music.
Cons
Not suitable for larger ears.
Relatively short battery life.
No water-resistance rating.
These days, there's no replacement for a good set of wireless earbuds. Whether you want easy-to-use touch controls, or just to get rid of restrictive cords, they have a lot to offer. This wasn't always the case. Just a few years ago, before the invention of True Wireless Stereo (TWS), wireless earbuds were, frankly, a joke. The sound quality was tinny, and you could only listen in mono. For any serious music fan, they were a non-starter. Not only that, but the battery technology just wasn't good enough to support long listening periods.
But the proliferation of earbuds since the introduction of TWS has led to some issues. Simply put, for every good, quality pair, there's a knockoff pair that's not even worth the cost of shipping. This doesn't mean that all startup brands are bad. Some are worth every penny. They're just tough to sort out.
Today, we're going to clear up some of that confusion by reviewing the Strauss & Wagner SW-TW401 True Wireless Earbuds. We'll talk about their general design features, as well as battery life, connection quality, and sound quality. We'll discuss what works well, as well as what Strauss & Wagner could have done better. Let's take a closer look!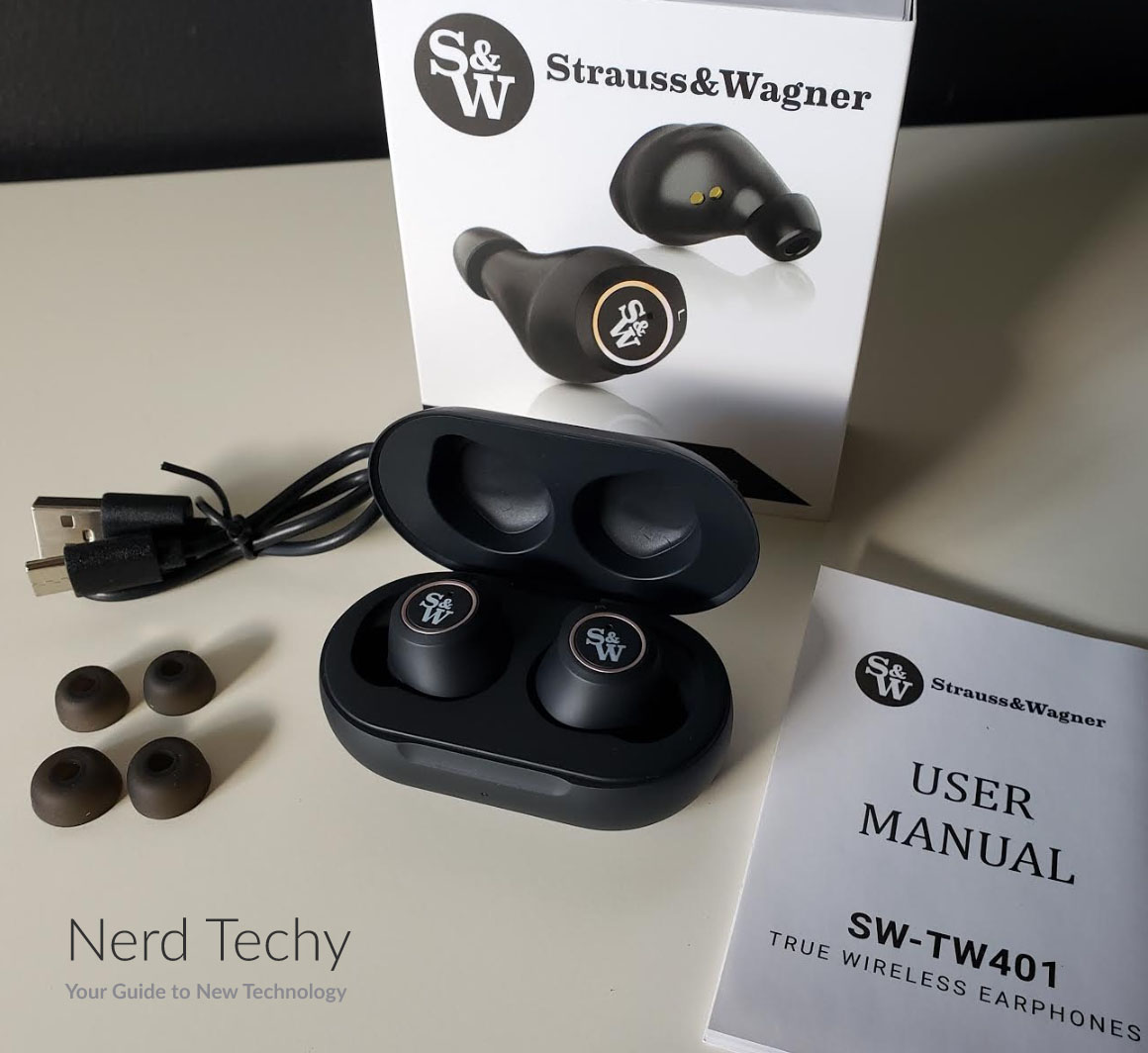 Overall Design
The Strauss & Wagner TW401's are small, compact buds, designed to fit neatly into your ear canal. The backs of the buds are barely visible when you're wearing them, except for the sharp white S&W logo. The logos are surrounded by bright white rings, which indicate where the touch control buttons are located. These controls can be used to answer calls, switch tracks, change the volume, and activate Siri or Google Assistant. Other than these adornments, the buds are entirely flat black, with small gold charging contacts on the inside.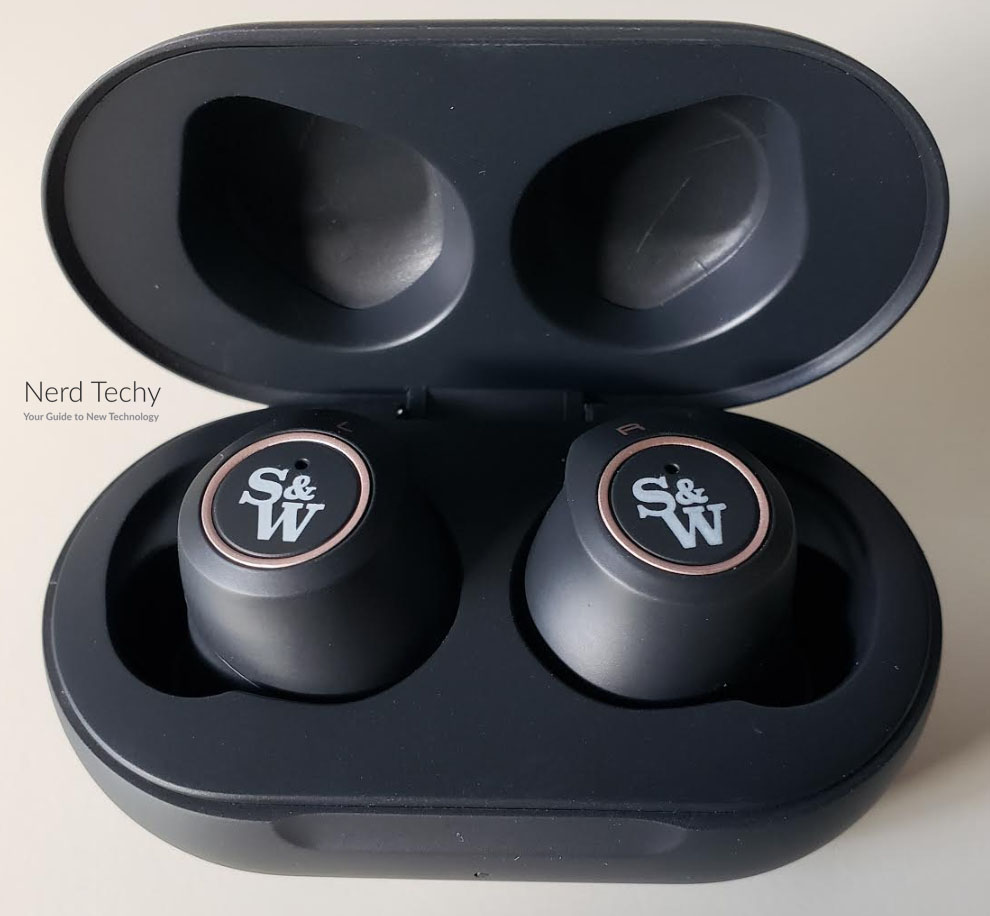 The shape is ergonomic, and it has a relatively comfortable fit. The kit also includes 3 additional sets of ear tips to allow you to get a more customized fit. Even the "large" set is relatively small, and won't fit securely if you have large, wide ear canals. In order to get a secure fit, you might need to buy aftermarket ear tips to accommodate your ears. The TW401 earbuds support standard ear tips from just about any manufacturer. Keep in mind, though, that the charging case is designed to be very compact. As a result, even the larger stock ear tips don't seat as securely as we'd like. With larger aftermarket tips, you might struggle to get the earbuds to charge.
The charging case is constructed from black ABS plastic, with a matte finish that matches the finish on the ear buds. On the top, there's a white S&W logo that matches the logo on the ear buds. Aesthetics aren't exactly an important feature for wireless earbuds, but nonetheless this set is very pleasing to the eye.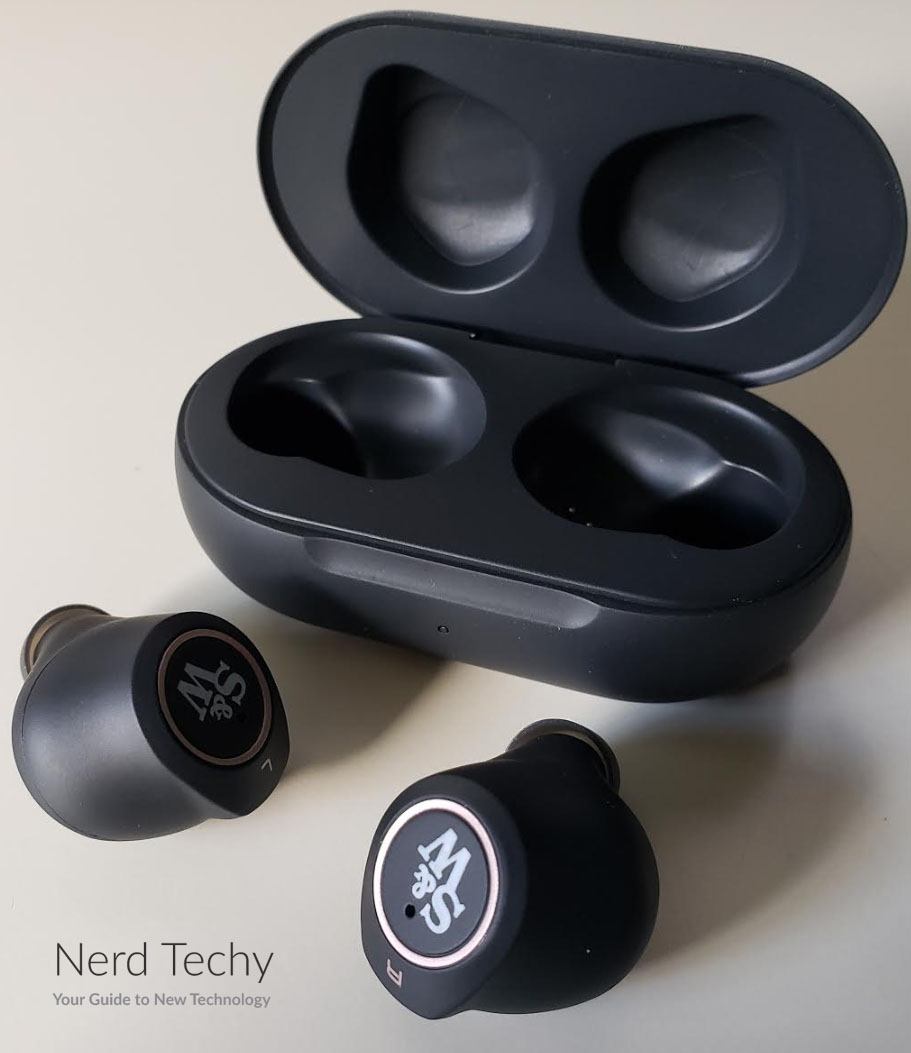 The case has a clamshell design, and snaps shut with a spring-loaded closure that prevents accidental opening. While it closes securely, it's still easy to open with your thumb or finger. The USB Type-C charging port is located discreetly in the back, and is easy to plug into. The TW401 case is compact, measuring just 4 x 3.4 x 1.3 inches. It's designed to be easy to carry in your pocket, and weighs only 3.2 ounces. As a result, you'll barely even notice you're carrying it.
One thing that does concern us is that Strauss & Wagner did not provide an IP-rating. Moreover, nowhere do they state whether the earbuds are water-resistant or even splash-resistant. We didn't test this – it would be a good way to destroy some earbuds – so it's a matter for concern. That said, Strauss & Wagner offer a 12-month manufacturer's warranty, better than most on the market. So if you do have any issues, you can always get them replaced.
If you have larger ear canals, you're going to need some earbuds with better ergonomics. We recently reviewed the XClear X1 earbuds, which are ideal for people with larger ears. Their charging case also has a slick battery meter.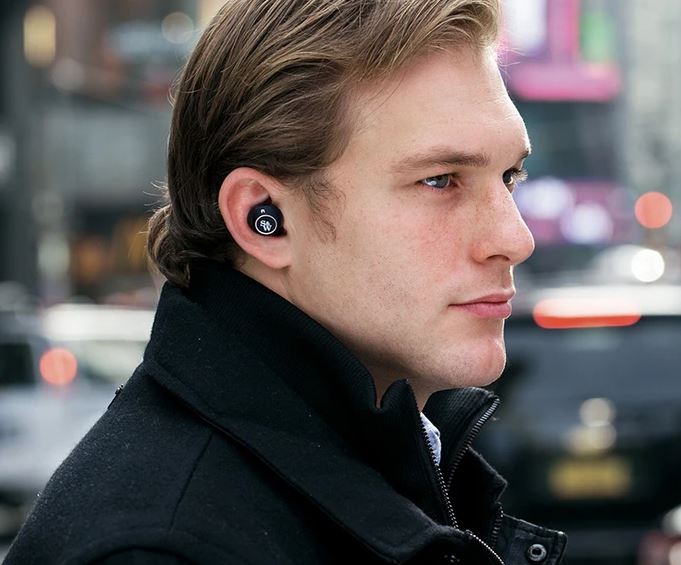 Batteries & Connectivity
Next to sound quality, the battery life is probably the most important feature to look at in wireless earbuds. In this regard, the TW401 buds perform slightly less well than average. They're rated to deliver up to 4 hours of play time per charge, based on testing at 80 percent volume. At 100 percent, you can expect to get about 3 hours of play time per charge. This isn't exactly impressive, but it's enough to get through your daily commute. The charging case delivers 3 additional full charges, so you get a total of about 12 to 16 hours total. Again, this is not terribly impressive, but it's serviceable.
That being said, the TW401 kit does perform well in terms of durability and charging. The earbuds themselves have 120 hours of standby time, which is pretty good. Similarly, both the batteries and the case charge in just 1 hour, so you won't have to wait long to top off.
If you need longer battery life, take a look at the Encore S2 Plus. These earbuds offer an impressive 15 to 18 hours of play time on a single charge. They also have a neck strap which makes them almost impossible to lose.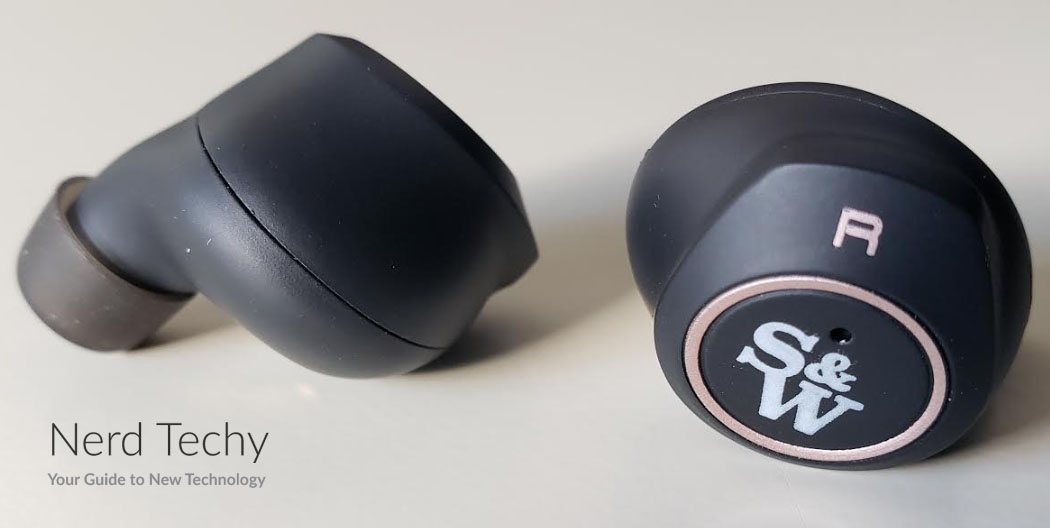 When you first receive the earbuds, they will not be charged. Plug in the case with the included USB Type-C cable, and then insert the buds to get them fully juiced. Be aware that there's a small piece of tape covering the gold earbud contacts. You'll need to remove this tape in order to get charging. You might also have to wiggle the earbuds a bit to get them fully seated in the charging wells. This can get a bit annoying, but the charging is very reliable once the earbuds are properly seated.
Once the TW401 earbuds are fully charged, you're ready to connect them. They pair easily with your phone or other device via the latest Bluetooth 5.0 protocol. Bluetooth 5.0 is an improvement over the older protocols because it allows for a more stable connection. It also allows for quicker pairing, as well as for higher bitrate audio. The TW401 buds use the Realtek protocol for good quality, and we'll talk about that more in a second. That said, the 5.0 protocol allows for less range than the older 4.2 protocol. It's limited to 33 feet. This is still sufficient for almost any realistic application, so we're glad Strauss & Wagner went with the newer protocol.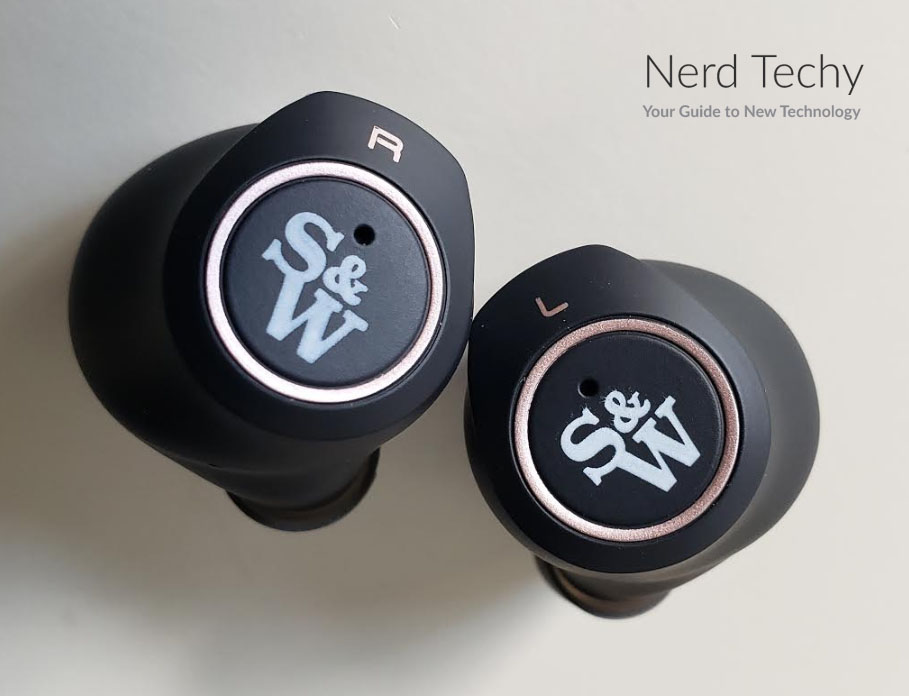 There's also no master-slave restriction on the TW401's connection. This means that you can pair either the left or the right earbud individually. While this isn't much use for listening to music, it's a great feature for extending battery life for hands-free calling.
Sound Quality
The Strauss & Wagner TW401 earbuds provide excellent separation and sense of space. This leaves plenty of clarity, particularly in the highs and mids. As always, we need to make some allowances and compare apples to apples. We're talking about wireless earbuds here, not studio headphones. As a result, you're just not going to get the same quality as you'd get from true headphones. For instance, these earbuds are just standard TWS, and don't use the APTX protocol.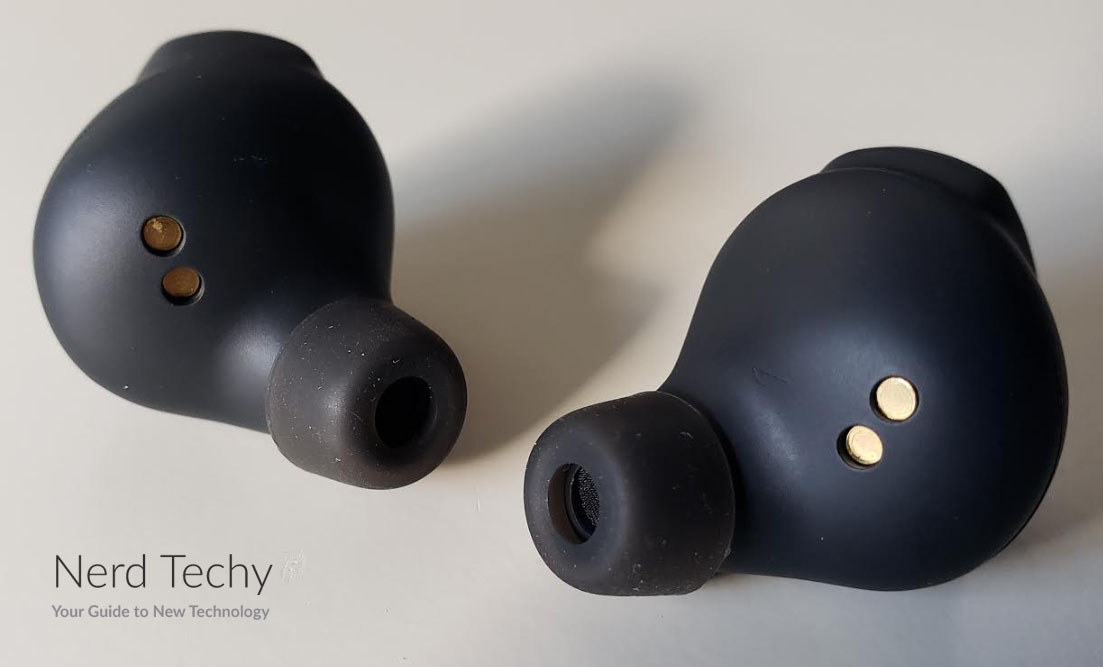 That said, there's a lot to like here. The highs are clean and clear, with no fuzziness or unnecessary sizzle. Cymbals, high-pitched synths, and strings are going to come across very clearly, with plenty of shimmer. Similarly, the mids are also clear. You won't have any issues with vocals, so vocal-heavy genres like rap and hip-hop will sound great. You'll also appreciate the clarity of podcasts and audiobooks.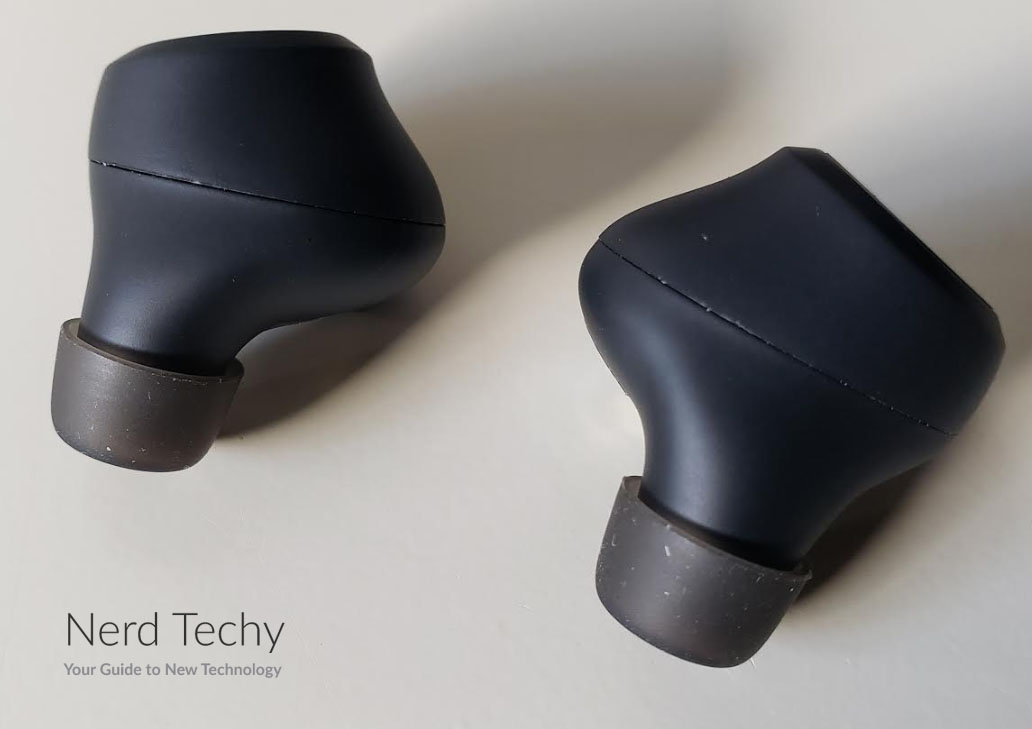 On the other hand, the bass is very heavy. This is an impressive feature for earbuds, although, once again, you can get better bass from true headphones. If you like heavy, driving bass, you'll love the TW401 earbuds. That said, if you prefer less bass, you're going to need to adjust the EQ on your device to compensate. In very bass-heavy genres at high volumes, you'll even hear some rumble. This doesn't interfere with mids and highs – there's still plenty of separation – but it can get annoying.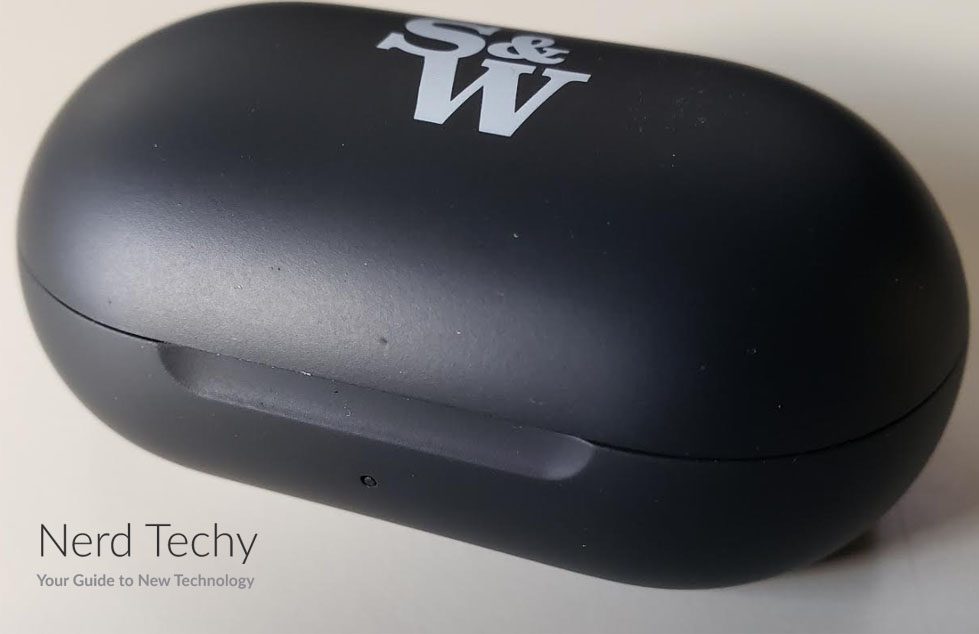 If you prefer a flat EQ, there are plenty of wireless earbuds that are relatively flat. For example, the Axloie Goin' Wireless Earbuds are an excellent choice. Their over-the-ear design also makes them harder to knock out, although the battery life leaves something to be desired.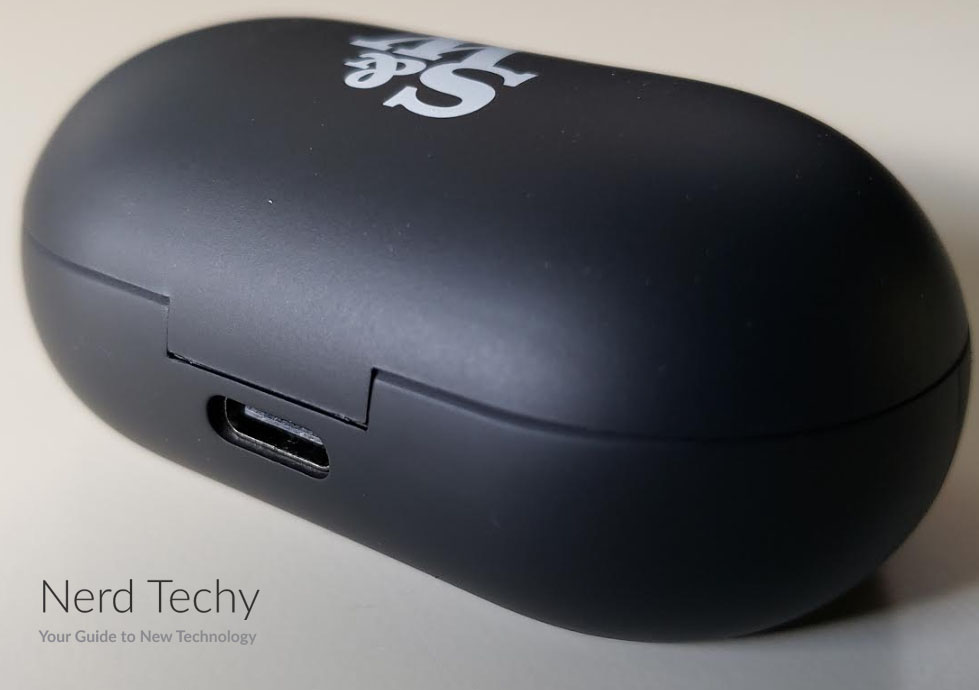 One feature the Strauss & Wagner does well is noise isolation. This is not the same as active noise cancelling. It just means that the ear tips create a good seal and block out ambient noise. Assuming you get a good fit, you won't need to worry about other people's conversations bleeding into your music.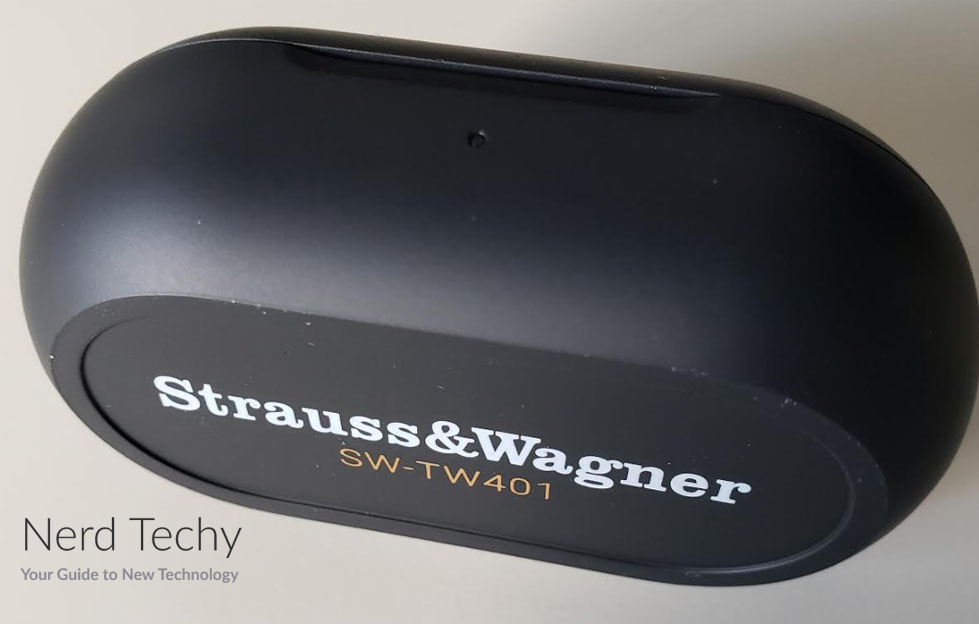 Call quality is also good. You won't have any issues hearing or understanding the person on the other end of the line. Similarly, they'll be able to hear you just fine. Keep in mind, though, that you're going to get better quality with two earbuds than with one. This is because each earbud has a microphone. Having both of them available will improve clarity and cut out background noise.
Final Verdict
At the end of the day, the Strauss & Wagner SW-TW401 True Wireless Earbuds are a solid choice for most people. Our main concerns are twofold: the lack of water resistance, and the poor fit for larger ears. So if you've got big ears or you need workout earbuds that can handle sweat, consider another choice.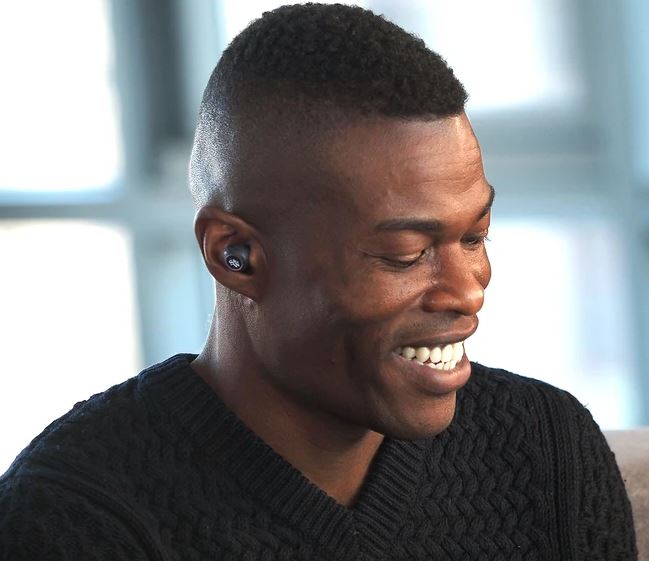 That said, there's also a lot to like. The bass-heavy EQ drives dance music to a new level, and is a solid choice if you enjoy a heavy bass. You'll also appreciate the compact, easy-to-carry case. This makes the TW401 an excellent choice if you like to travel with your earbuds in your pocket.