Quick Analysis
Voice/Call Quality
9.0/10
Pros
Comfortable fit for sensitive ears.
Good audio quality with well-balanced highs and lows
Bass is present with a wide soundstage.
Very low latency.
Beautiful rainbow chrome aesthetic - a unique and appealing look.
Cons
Poor battery performance.
Aesthetic may be too flashy for some.
It's tough to find a good pair of wireless earbuds these days. This isn't because there's some supply shortage. It's because there are a glut of options! A few years ago, this wasn't the case. You had the Apple AirPods, and then there was everybody else. But the AirPods started a trend. Taking advantage of new True Wireless Stereo technology, they proved that wireless earbuds could be just as good as wired. The AirPods proved popular not just with Apple users, but with the market at large. Other manufacturers followed suit, and we ended up where we are today, with too many options.
Needless to say, not all of these options are good ones. There are reliable wireless earbuds with long-lasting batteries and top-quality sound. There are also some models that aren't worth the cost of their tiny plastic shells. If you're not careful, you could end up with a pair of duds instead of a pair of studs.
One way to narrow down your options is to stick with a manufacturer with a reliable track record. This isn't to say that startups are bad. We've reviewed — and enjoyed — several startup earbud models. But we've also found our share of epic fails. TaoTronics is one of the more reliable brands, with offerings in several electronics categories. Now, we're about to review the TaoTronics SoundLiberty 80 wireless earbuds. They're part of TaoTronics' SoundLiberty series, which we've mostly enjoyed, so we were excited to try them out. How well did they perform? Let's take a deep dive into everything we discovered!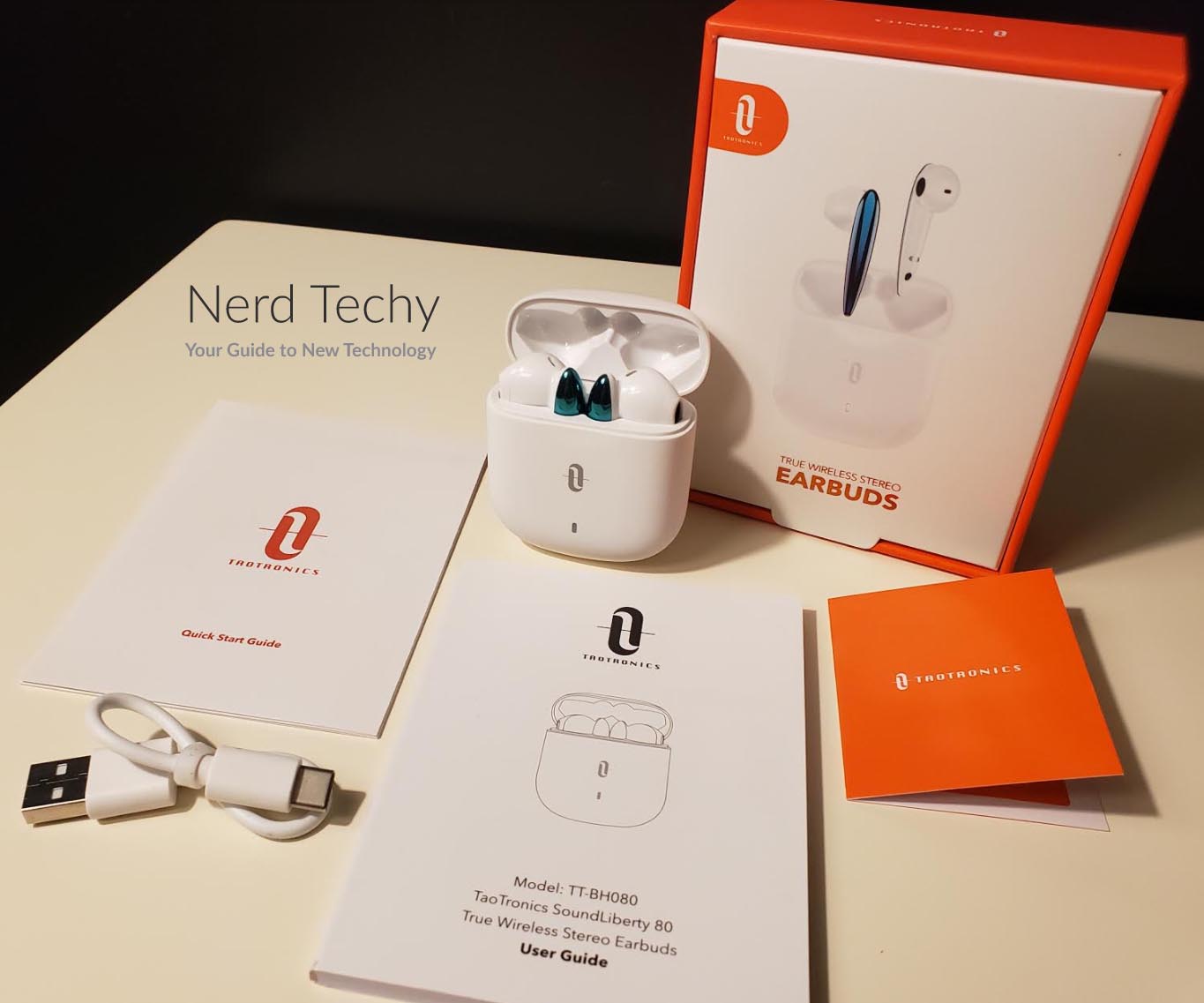 Overall Design
The TaoTronics SoundLiberty 80 earbuds draw heavy inspiration from the Apple AirPods in their design. They have a vertical profile, with molded plastic housing instead of silicone ear tips. This provides a looser fit, which allows more outside noise in. However, it's also more comfortable to wear, particularly if you have sensitive ear canals. Whether or not more background noise is good or bad depends on your needs. Do you need more situational awareness, or not? If you absolutely must have an in-ear fit, check out the SounderLiberty 94's. They're compact and low-profile, with silicone tips that fit snugly in both your ears.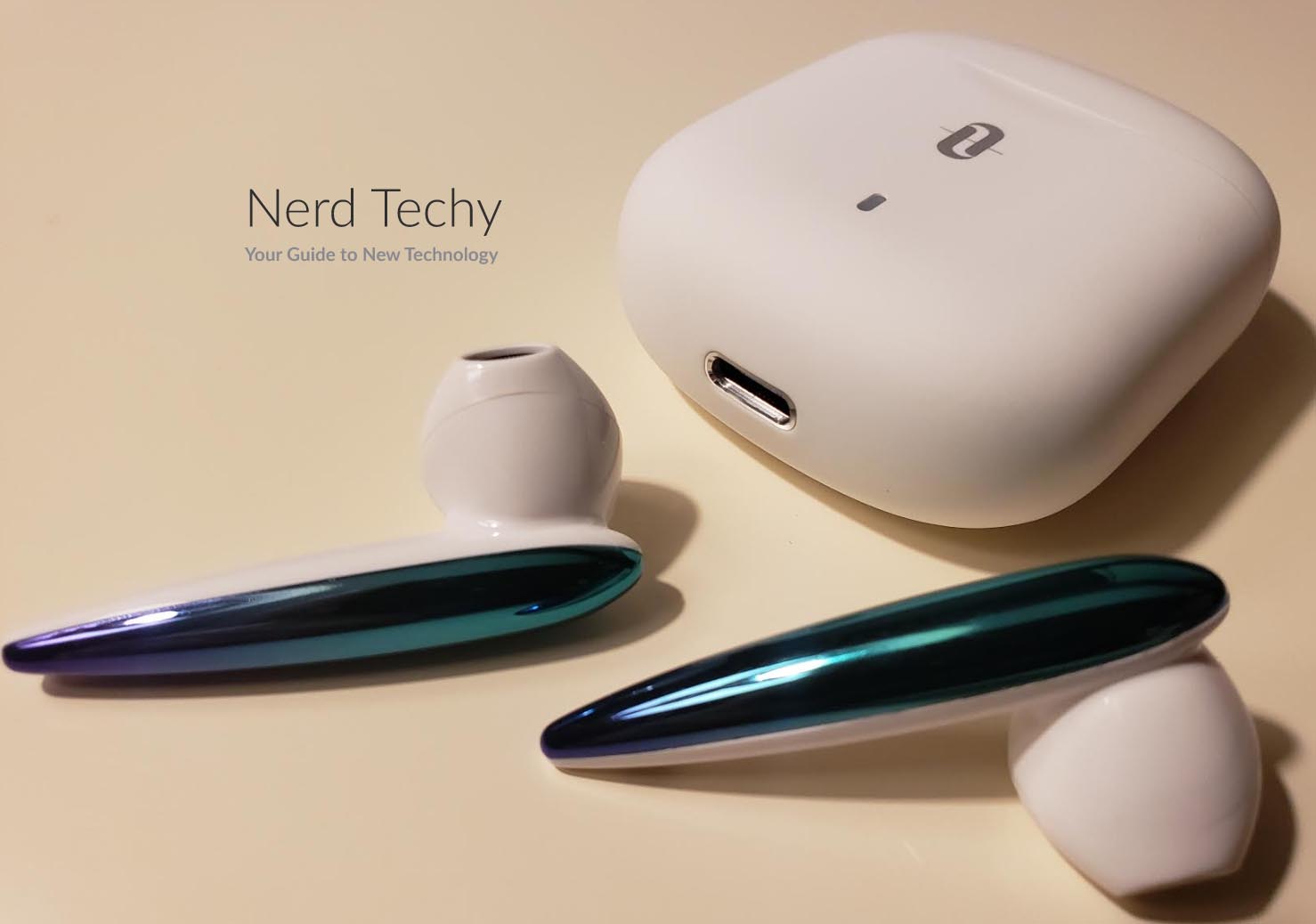 Knowing that, the SoundLiberty 80 earbuds have a surprisingly secure fit. This is because the battery housing hangs down from the main unit. The bottom-heavy design ensures that the buds don't twist around. As long as they hang vertically, they won't come out easily unless you want them to.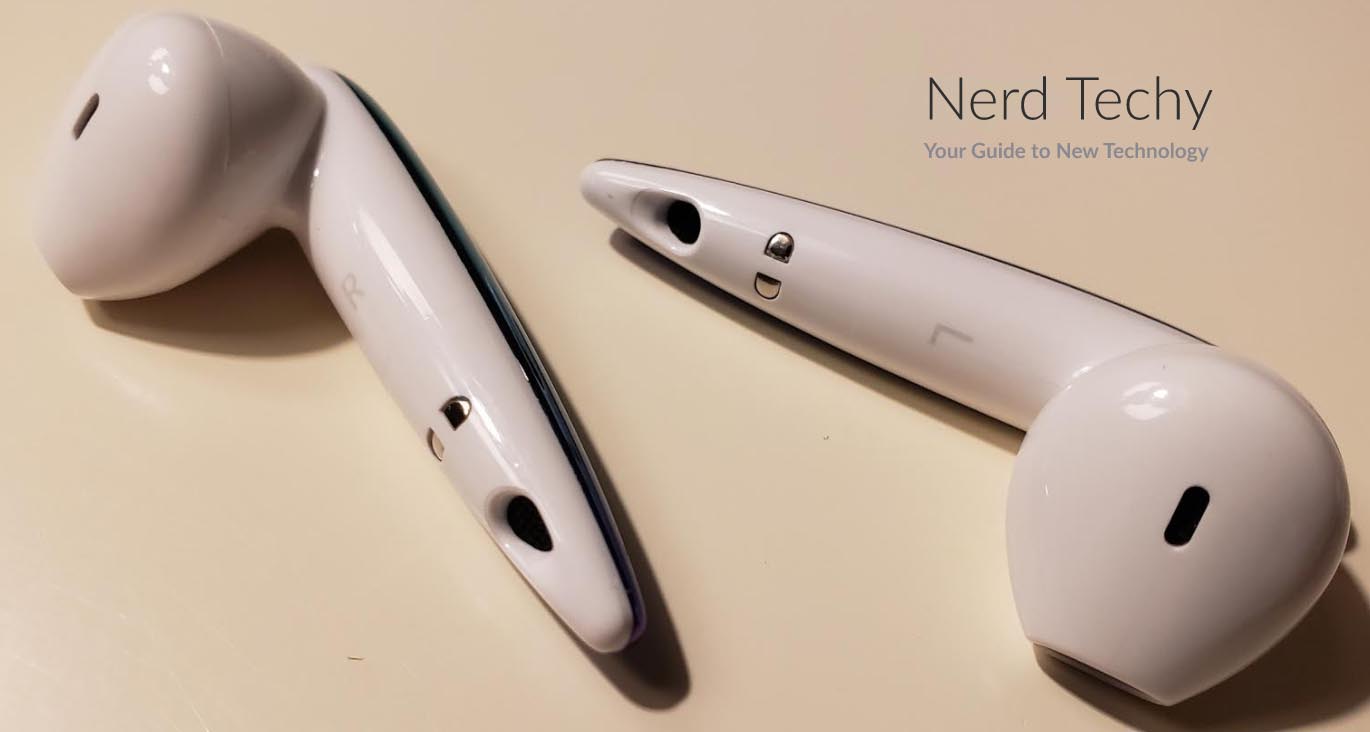 The earbud shells are IPX8-rated for water resistance. This is the highest water-resistance rating available, and requires custom testing. Because IPX8 testing is custom, we can't say for sure how water-resistant the SoundLiberty 80 buds are. What we do know is that they exceed IPX7 specifications. That means that they can be submerged at a minimum of one meter for a minimum of 30 minutes. We wouldn't recommend pushing your luck and taking them out swimming. But if you want to wear your earbuds for your post-workout shower, knock yourself out.
One area where the SoundLiberty 80 earbuds differ from the AirPods is in their aesthetic. Apple is known for their staid, professional, all-white color scheme. The SoundLiberty 80, on the other hand, is a bit more laid back. The back sides of the shells, including the battery housing, have a rainbow chrome finish. This gives them a lot of character, adding an eye-catching accent to your outfit. Of course, you may or may not want your earbuds to attract attention. Ultimately, it's a matter of taste.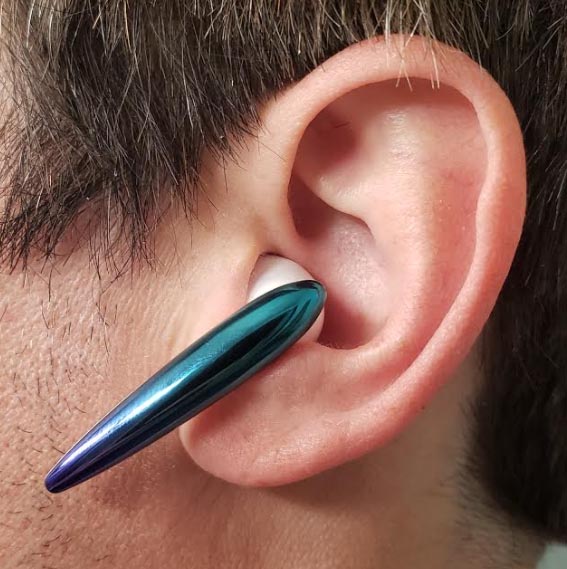 The backs of the SoundLiberty 80 earbuds function as control buttons. You can tap or hold them to answer or end calls, skip tracks, or adjust the volume. The soft touch design means you don't have to press hard, another nice touch for those with sensitive ears. That said, a control scheme is fairly standard on modern earbuds, and isn't much to brag about. The SoundLiberty 80 ups the ante with fully hands-free control. If you say "Hey TT," it will automatically summon your phone's voice assistant. This allows you to make phone calls, choose a different song, or perform other functions without moving a finger.
Inside the earbuds, there's a motion-sensitive gyroscope. When the earbuds are removed, your music will automatically pause, and resume when they're replaced. The same principle works for phone calls. If you're not wearing the buds, your phone will ring normally. Put in one of the earbuds, and you'll automatically answer the call and switch to hands-free mode. This is handy if you prefer hands-free calling, but prefer not to walk around with earbuds in all the time.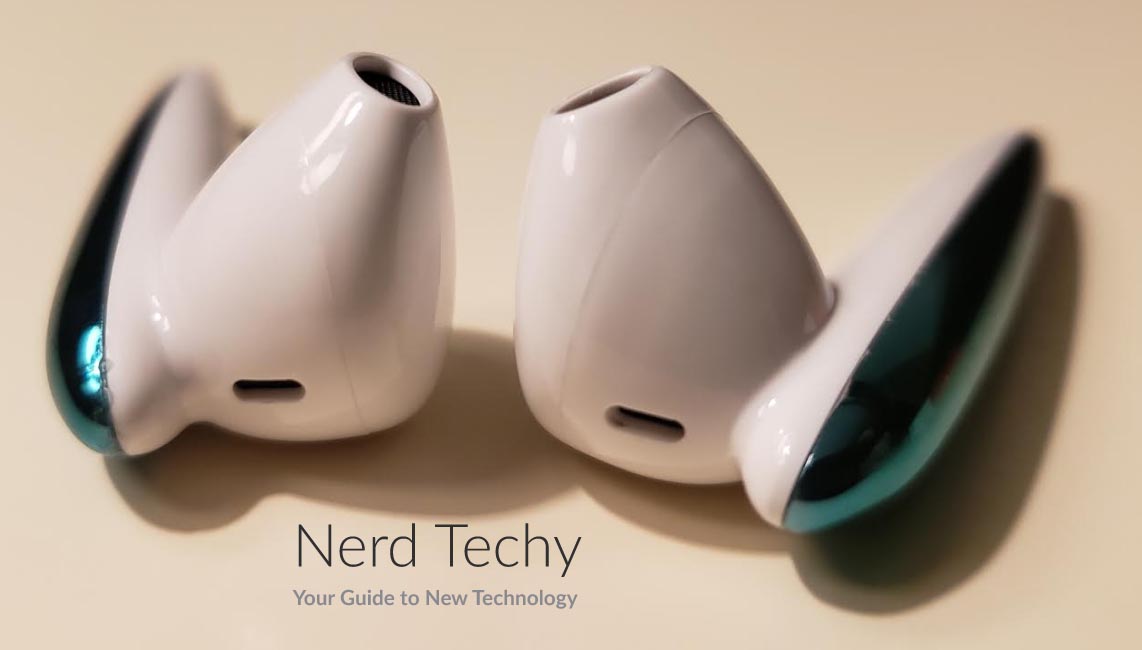 The SoundLiberty 80 earbuds come with a charging case that's similar to the AirPod charging case. It has a vertical design, and the earbuds simply drop in to charge. It's smaller than a deck of cards, and can easily be carried in one pocket. The case has a white finish, matching the inside of the earbud shells. It's mostly plain, with only a small TT logo on the front. The USB Type-C charging port is in the back, so it's out of sight during normal use.
Battery & Connectivity
The SoundLiberty 80 earbuds are rated for up to four hours of playtime on a single charge. This is a manufacturer's rating, which means it's based on testing at medium volume. If you prefer to crank your buds up all the way, three hours is more realistic. This is disappointing on today's market, where five to six hours should be the bare minimum. On the other hand, it's plenty for a workout or commute, with juice left over. In a bind and the batteries are dead, you're not out of luck. With a five-minute quick charge, the SoundLiberty 80 earbuds receive enough charge for an hour of playtime.
If you want to recharge on the go, the case carries enough charge for four refills. This extends the rated battery life to a total of 20 hours, or 15-18 hours on full volume. Again, that's not terribly impressive. But it's plenty for a weekend without access to a USB charger. It will fully recharge in about 90-minutes via USB Type-C, so charging time isn't a major concern. Alternatively, if you need better battery life, the SoundLiberty 95 True Wireless Earbuds are a great option. They provide up to seven hours of playtime to a charge, or up to 35 in total with the charging case.
The SoundLiberty 80 earbuds connect to your smartphone or MP3 player via Bluetooth 5.0. This is an upgraded version of Bluetooth, with a more stable signal than older Bluetooth 4.2 devices. This means fewer dropped calls and no music stutter, assuming your phone is compatible. You also get reduced latency, which is useful for gaming or watching movies. Finally, Bluetooth 5.0 allows you to listen at higher bitrates, for better audio quality. The overall range of the signal is 50 feet, although it can be diminished by solid obstacles. Even so, it's good enough for walking into the next room without carrying your phone with you.

Audio Quality
The SoundLiberty 80 earbuds are tuned for a balanced EQ, which is typical at this price point. All of the frequencies are well-balanced and well-represented, from the lows to the highs. The exception here is the very deepest end of the spectrum. The bass is rich and present, but super-deep bass drums don't have the punch they should. If you're listening to vocal-heavy or more balanced genres, you won't even notice. But if you want a strong, thumping dance beat, you'll notice the absence of real low-end power.
That said, the soundstage is wide, with plenty of space for each frequency. You get a good sense of immersion, as if you're in the room while the music is being played. This is particularly noticeable in music with lots of vocals. It really feels like the singer is right in front of you.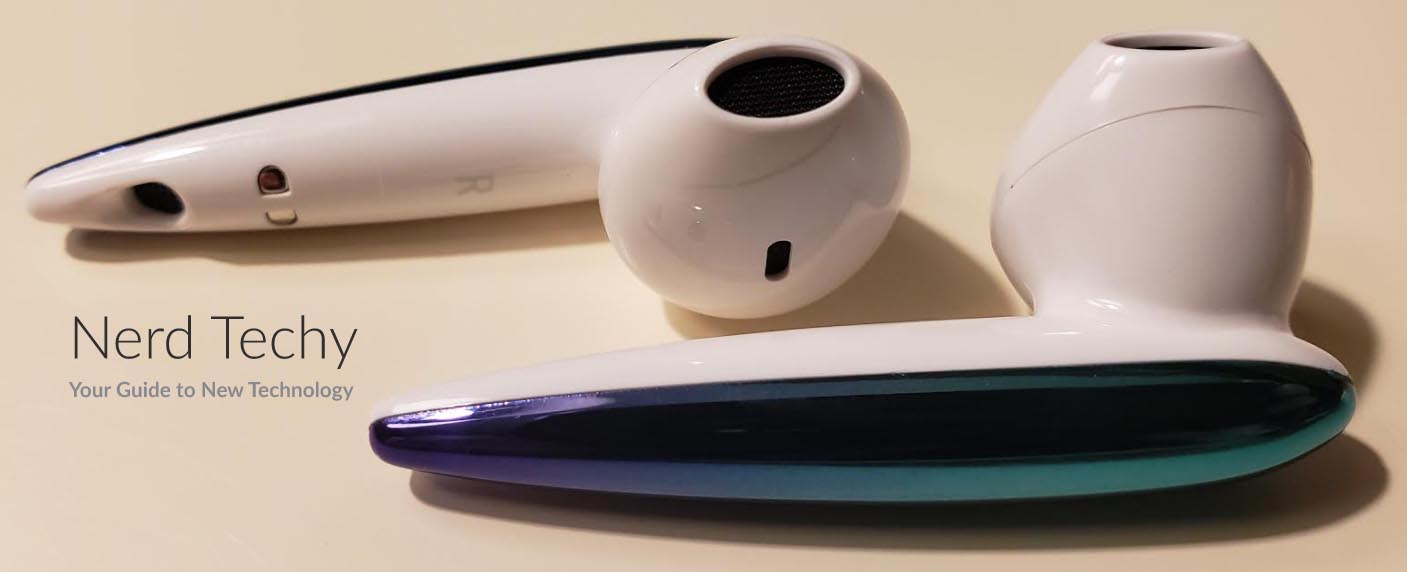 In addition, the earbuds support the aptX Low Latency protocol. This protocol is designed to maximize Bluetooth 5.0's potential for low latency. The result is that there's no noticeable desynchronization between video and audio. You won't notice this if you're listening to music or talking on the phone. But for watching videos or playing a game, the improvement is massive.
For hands-free calling, the built-in mics have noise suppression technology. TaoTronics is not clear in their advertising if this is CVC 8.0 or some in-house equivalent. Whatever it is, it seems to work reasonably well. Wind and crowded environments won't ruin your conversation; the other person will hear you just fine.
About the only feature the SoundLiberty 80 buds don't offer is transparency mode. In transparency mode, earbuds intentionally allow more outside noise in. This is useful for quick conversations, and isn't as necessary given the SoundLiberty 80's motion sensors. However, if you want transparency mode, the SoundLiberty 92 earbuds offer it.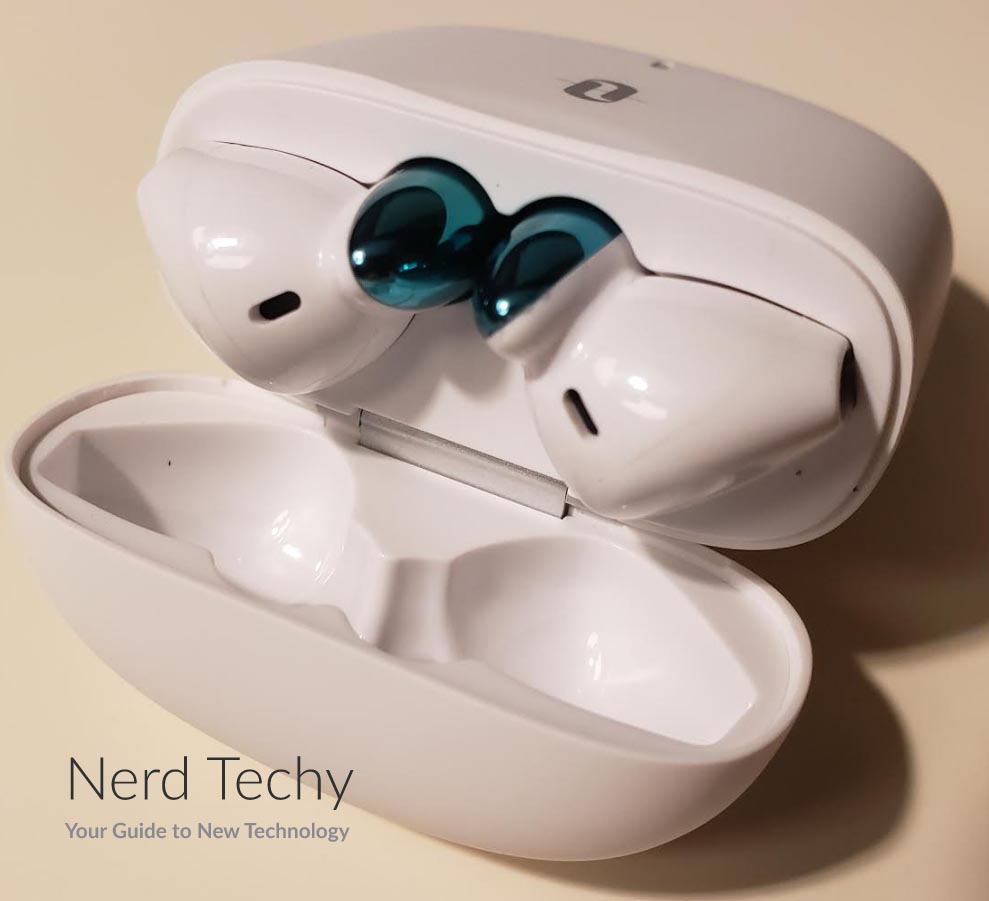 Voice/Call Quality
If you're one who tends to make and receive phone calls through your earbuds, you'll likely appreciate the AI noise cancellation feature. It's a special algorithm that's credited for filtering out unwanted background noise when you're on a call. It utilizes the integrated microphones to make your voice well-heard on the other end, even if you're in a busy public place.
We typically don't use earbuds for calls, but we did test a few different phone calls. All seemed to go well – we were easily heard on the other end. However, we can't say for sure that it was any better than similar noise-reduction technology we've seen in the past.
What we did find ourselves using is the convenient voice control. The earbuds let you use voice commands to pause/play music, adjust the volume, etc. All you have to do is say "Hey TT", then the following phrases:
"Play music"
"Pause music"
"Volume up"
"Volume down"
"Next song"
"Previous song"
"Pick up"
"Hang up"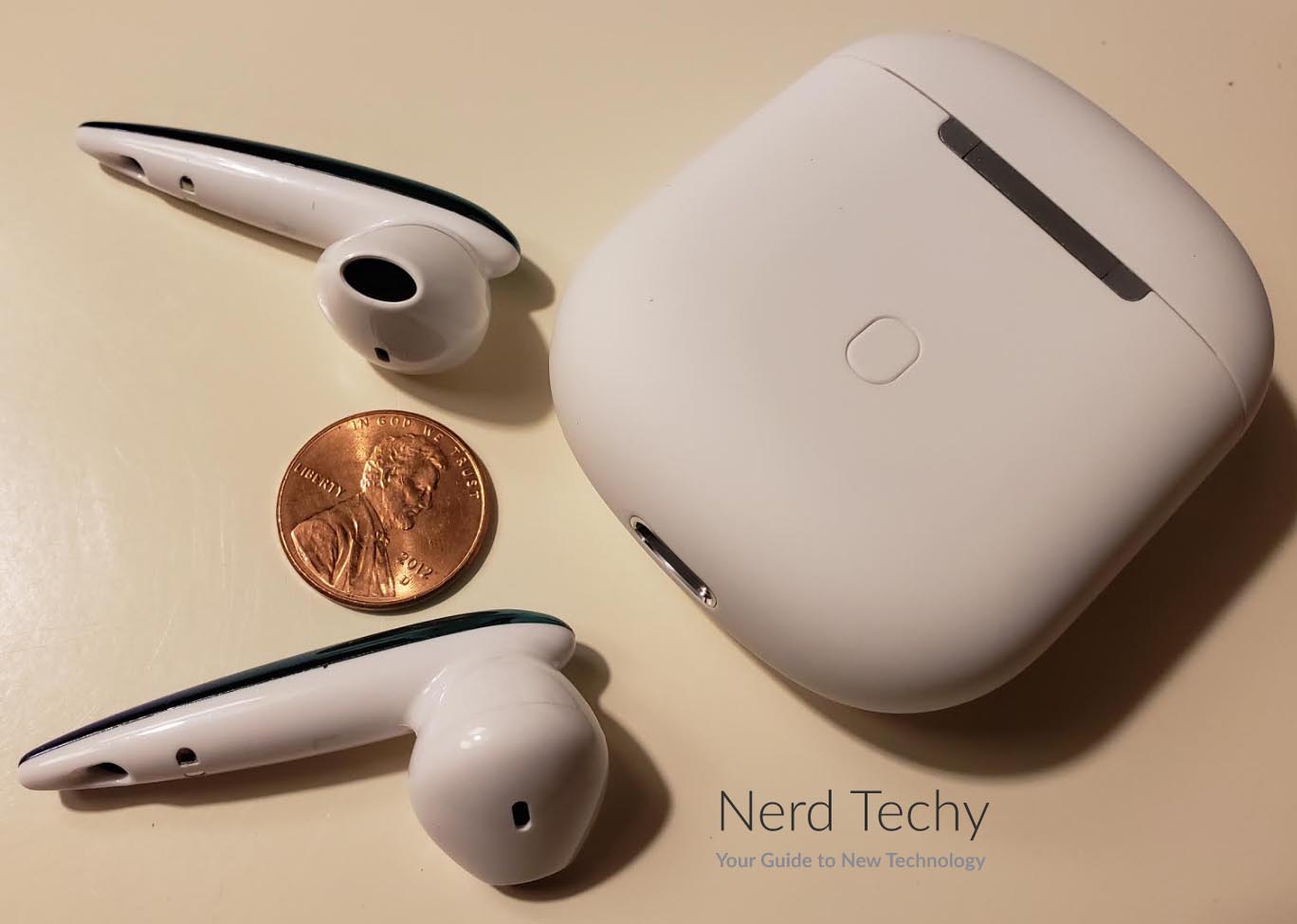 Final Verdict
The TaoTronics SoundLiberty 80 wireless earbuds are some of the best in their price range in terms of value. To begin with, they get the basics right. The flat EQ and wide soundstage allow you to enjoy just about any genre of music with full richness. Bass-heavy genres suffer from the lack of low-end punch, but that's not unusual for these types of buds.
The one major drawback was the short-lasting battery. A four-hour battery might have been fine a few years ago, but today's listeners expect more. Pushing battery life just one or two hours would have gotten the SoundLiberty 80 earbuds where they need to be.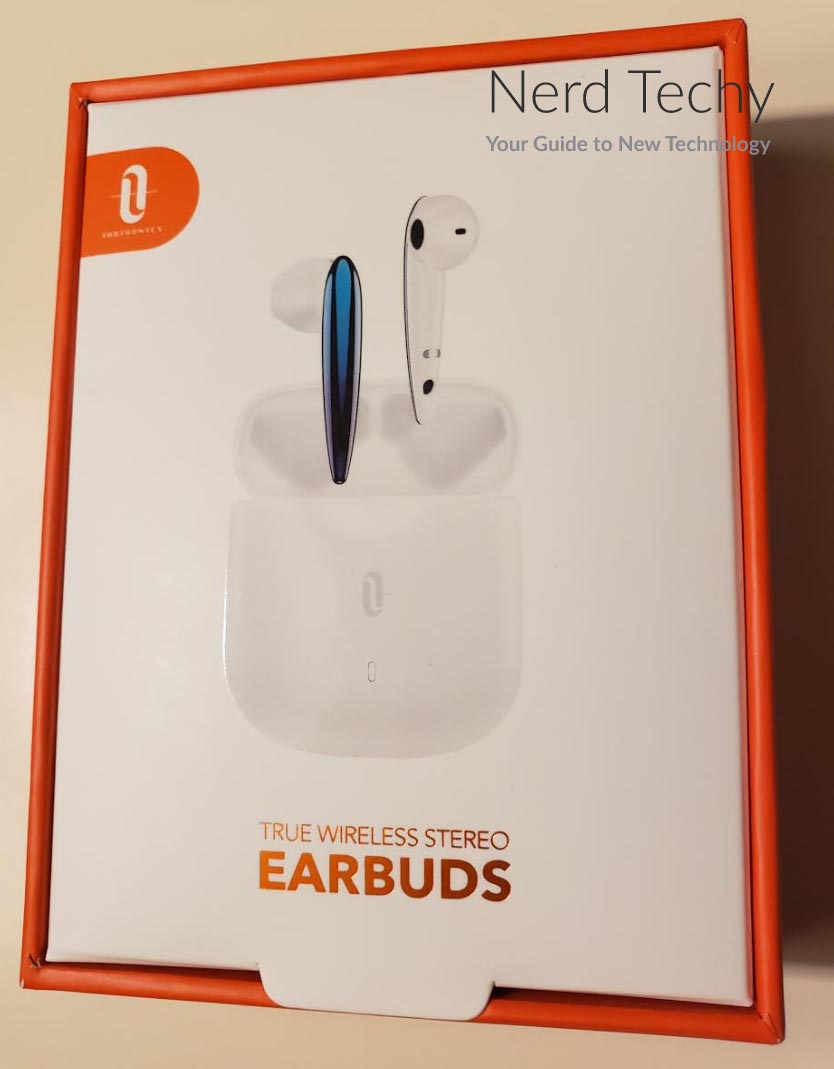 That said, there's a lot to like about the physical design. The built-in motion sensors make donning or removing the earbuds a one-step process. And the voice-activated controls allow you to enjoy truly hands-free operation. The chrome accents, on the other hand, are purely a matter of personal taste.