Topvork 100W PD GaN Charger
Pros
Up to 100 watts of PD charging.
Compatible with almost any laptop or smartphone.
Compact, portable design.
High-efficiency GaN chipset.
Available in a black or white color scheme.
Cons
Not as fast as Samsung's proprietary charger.
QC port only delivers 18 watts.
Cell phone chargers have changed a lot over the past two decades. Back in the days of flip phones, each manufacturer had their own special standard. If you wanted to charge a Motorola phone, for example, you needed a Motorola charger.
This was a headache, and by the late 2000s, manufacturers had finally settled on USB. Nowadays, you can mix and match phones and chargers. You can even improve on your manufacturer's charger with an aftermarket model.
Note: At no extra cost to you, we may earn a commission for purchases using our links. Learn more.
This is fortunate, since it happened around the same time smartphones were coming into their own. All of a sudden, people were using their phones for more than just calling and texting. They were also using them for music, which required larger batteries. Larger batteries, in turn, required faster charging. This trend has continued to the present day.
Today, we use our smartphones for more than ever. We use apps for navigation, banking, and ordering food. And instead of our music being stored locally, we're streaming it from the cloud. This means using data or WiFi, which burns through your battery faster. With today's phone batteries, you need a powerful charger that can keep up. Otherwise, you won't have any battery power when you need it.
Topvork TV-PC006 100W PD 2-Port GaN Charger
Today, we're going to review the Topvork TV-PC006 100W PD 2-Port GaN Charger. This is a powerful USB charger that can deliver up to 100 watts of power. It's easily portable, and its Gallium-Nitride circuitry is very efficient. It also has two ports, so you can charge two devices at the same time.
But those are just a few of the features we should look for. We'll have to dig much deeper if we're going to give a fair evaluation. We'll have to look at the general design, and how the charger is put together. In addition, we'll need to consider any accessories or bonus features that are worth noting.
Also, we have to talk about how the charging works, and how the power is split between the ports. Once we've gone over all of these things, we'll have a more complete picture of what we're dealing with. Let's dig in, and see what we uncover!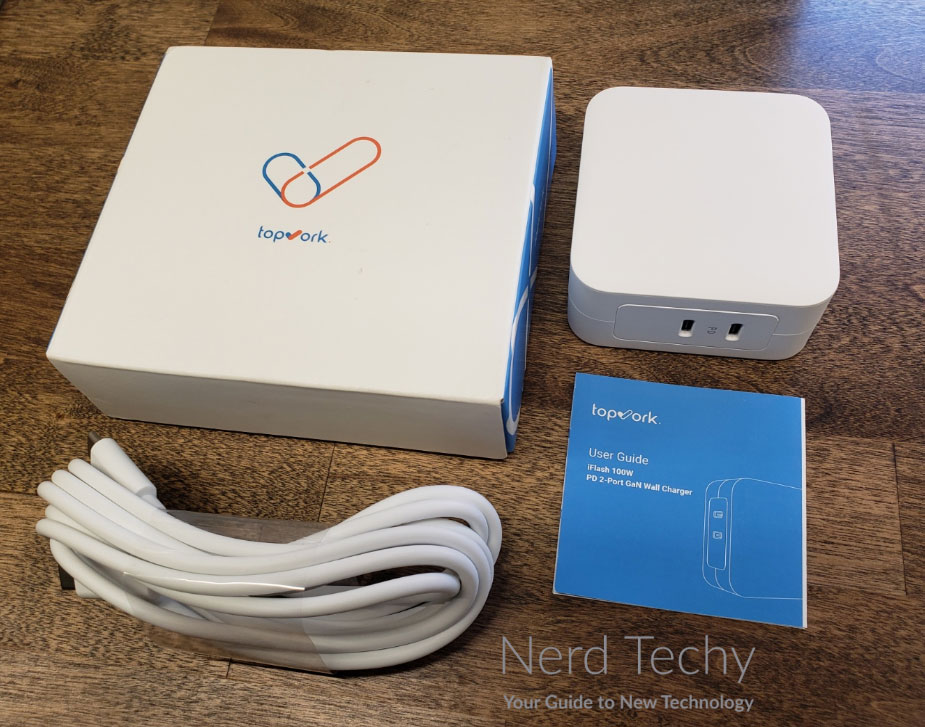 Overall Design
The Topvork TV-PC006 100W PD 2-Port GaN Charger is constructed from a durable plastic. It's rectangular in shape, and measures 2.63 inches tall and 2.63 inches deep. It's only 1.24 inches wide, so it's small enough to be easily portable. You can slip it into a laptop bag and hardly notice its presence.
The corners are rounded off, so it won't jab your other devices or poke you through your pocket. It's available in black or white, both of which have an easy-to-clean matte finish. Both colors have a grey Topvork logo on the sides, with the word "Topvork" printed near the bottom.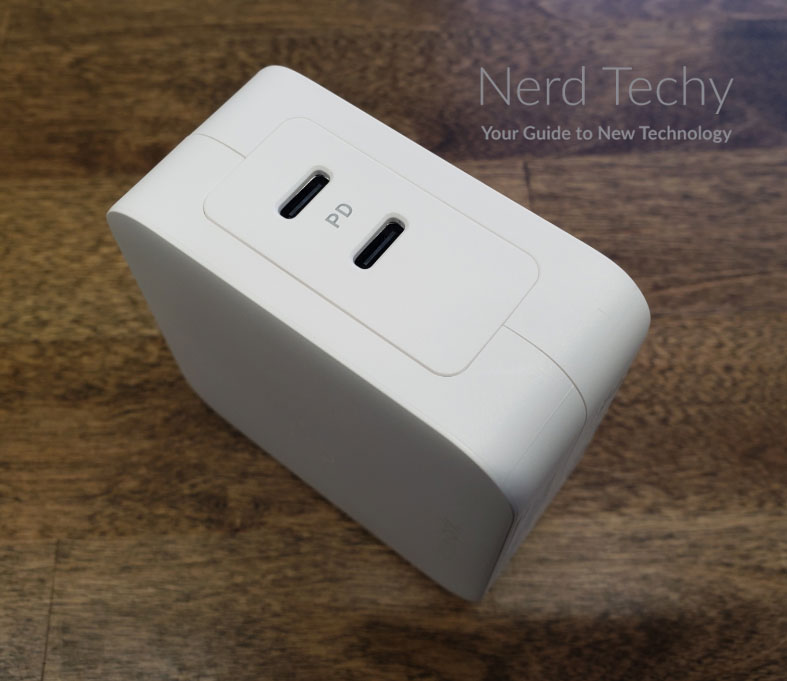 On the front surface, you'll find a pair of USB ports, stacked one over the other. You can choose two variants, with different port configurations. One comes with a pair of USB Type-C ports. The other has a single Type-C port, with a USB Type-A port underneath. Which variant is preferable will depend on what you're trying to charge.
The two prongs on the back have a collapsible, folding design. This is another nifty feature, since it keeps them safe during transport. Exposed prongs can get bent or damaged in your luggage, or can damage other items. When the prongs are collapsed, that simply isn't a concern.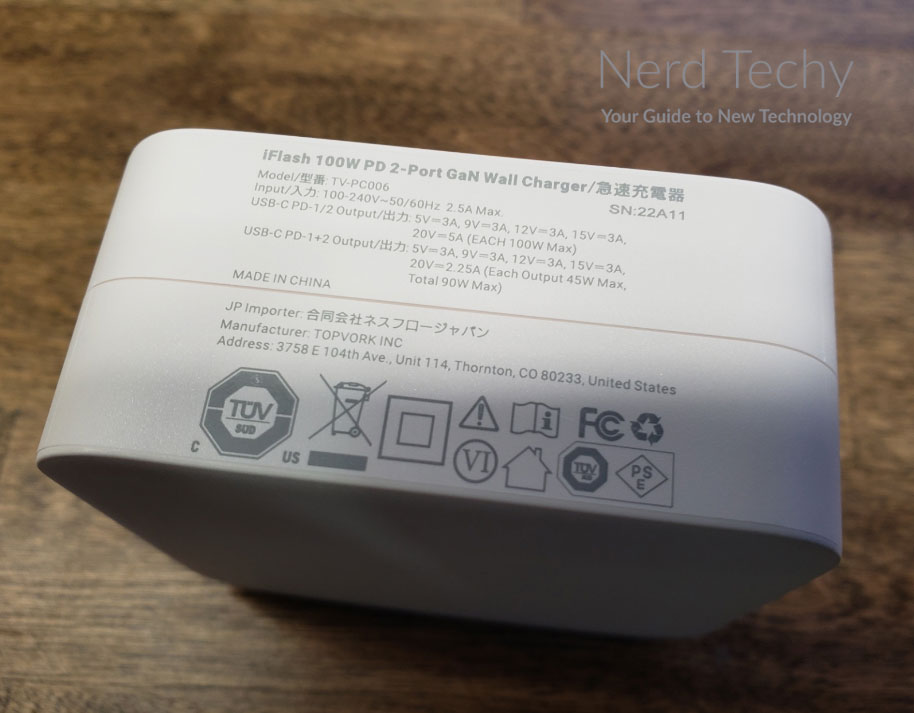 The variant with two USB Type-C ports comes with a 6.6-foot 100-watt PD charging cable. The other variant includes no cable, but that makes sense. You'd probably plug your phone into the USB Type-A port anyway.
If you want an even smaller design, the Quntis 30W GaN Charger is an excellent choice. It only has a single port, so it's much more compact, as well as more affordable. Then again it delivers less wattage, but it still works well with most iPhones and Android phones.
Charging Capability
As we mentioned, the TV-PC006 is capable of delivering 100 watts of power. That's the highest amount of power currently available with today's USB technology. Until there's a new USB standard, you won't see more than 100 watts. As a result, you can charge even the most demanding USB Type-C devices.
That said, 100 watts is the maximum wattage for the entire charger. If you plug devices into both ports, that wattage will need to be split between the two of them. However, the exact nature of the split will depend on which charger variant you're using.
If you're using the one with dual USB Type-C ports, the wattage will be split 45/45. If you're wondering why that only adds up to 90, that's because delivering power through two ports is less efficient. The extra 10 watts is lost to wastage. If you're using the variant with USB Type-C and Type-A ports, the split will be different. The USB Type-C PD port will deliver 65 watts, and the USB Type A QC port will deliver 18 watts.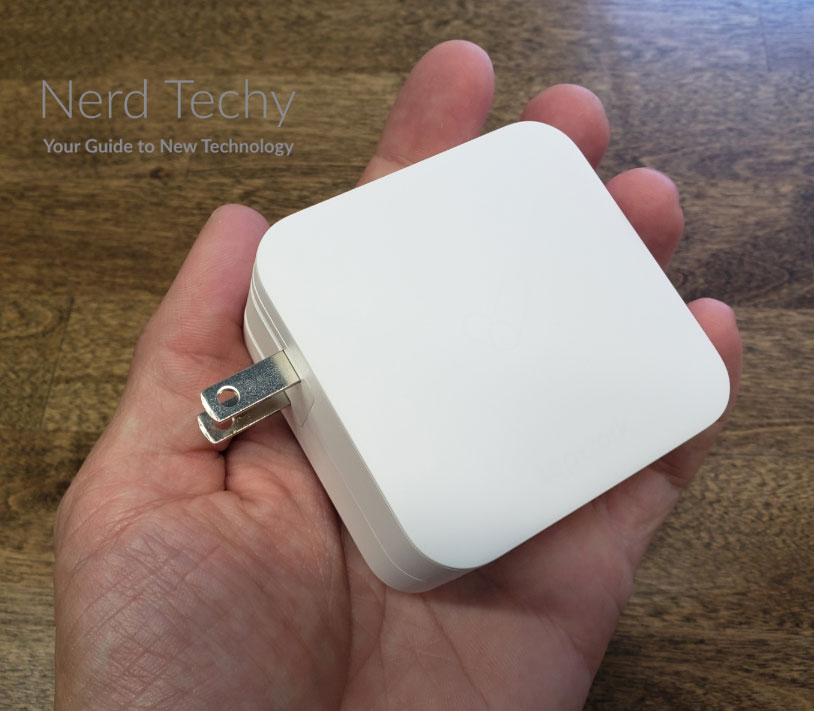 This is excellent performance no matter how you cut it. For the vast majority of USB Type-C devices, you'll get the maximum possible charge speed. The only exception is for the Samsung Galaxy, whose out-of-the-box charger works slightly faster on their phones. Even for USB Type-A QC devices, the performance is pretty good. 18 watts is nothing to sneeze at, although some QC devices go as high as 36 watts. However, you'd rarely use the 36 watts in practice.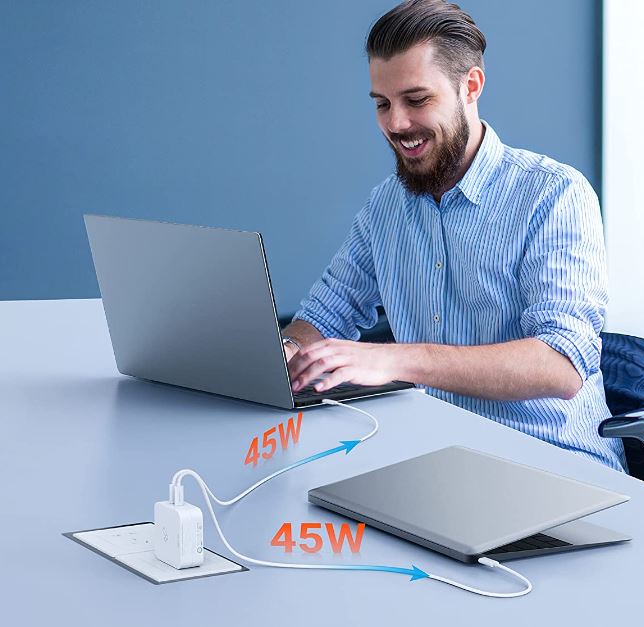 Compatibility
So, what can you actually charge with the TV-PC006? The short answer is anything that charges via USB Type-C or Type-A. But you probably want to know what kinds of speeds you should expect.
For larger laptops, it's best to use a single port. 45 watts won't be enough to charge them while they're in use. 100 watts, on the other hand, will be enough for even a large MacBook Pro 16. For a more modest MacBook Pro 14, you can charge to 50% in around 45 minutes. After around 2 hours, you'll have a full charge.
Dual charging is a better option for smartphones, tablets, and smaller laptops. For example, you can dual charge a pair of MacBook Airs while you're using them. For smartphones, you'll have no trouble whatsoever. The Type-A port even supports PPS technology, which gives a speed boost to an iPhone or Samsung Galaxy.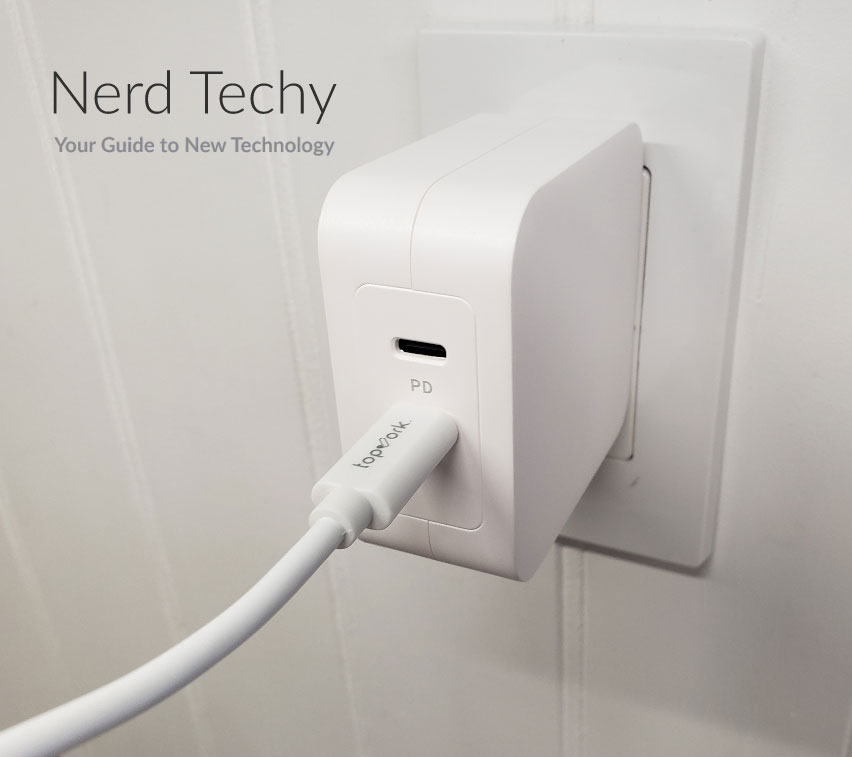 As an added benefit, you can use the TV-PC006 on any voltage from 100 to 240. This means it can be used anywhere in the world. All you'll need is a plug adapter so the prongs can be plugged in.
If you want to charge more devices, consider the VOLTME Revo 100. It has a similar 100-watt charging capacity, with a maximum of 100 on one port. However, it's a bit bigger, with a pair of USB Type-C ports stacked over a single USB Type-A port.
Safety & Extras
The TV-PC006 utilizes Gallium-Nitride circuitry. This has a few benefits over traditional silicon circuitry. It can deliver more wattage in a smaller size. It has a lower surface temperature than silicon, which makes it safer. It's also more efficient, so more of your wall power actually goes into the battery.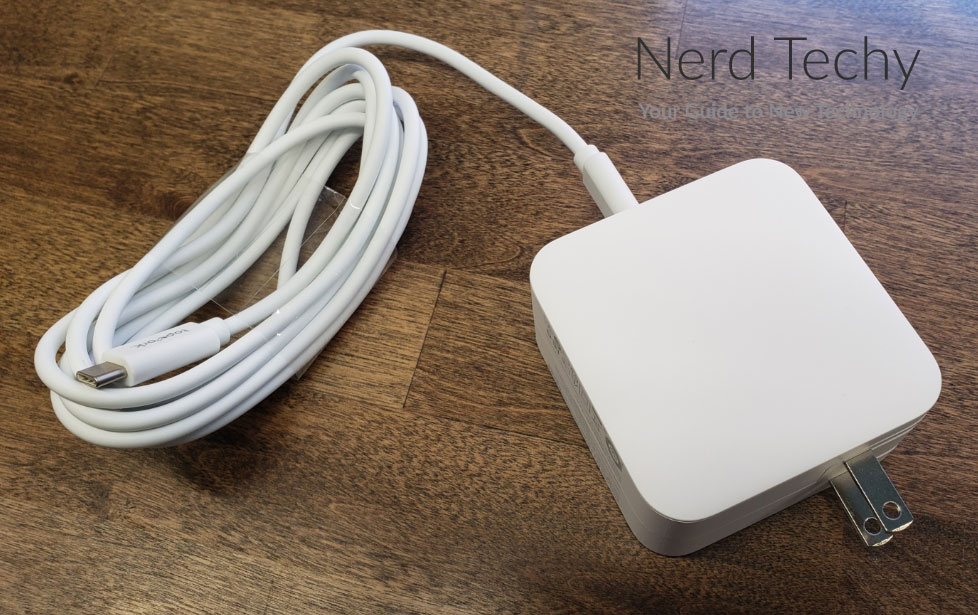 In addition, there are several built-in safety features that keep you and your devices safe. An internal temperature sensor will shut down the charger if it gets too hot. Overcurrent and overvoltage protection keep your devices from getting damaged by too much current. There's also short-circuit protection, so you don't have to worry about damaged from defective wires.
Topvork backs their charger with an 18-month manufacturer's warranty. If it fails prematurely due to defects in materials or assembly, you'll get a refund or a free replacement. They also provide a 30-day no-questions-asked return window. If you decide you don't like it, just send it back for a refund.
But what if you want to charge when you're on the go? In that case, you'll need a portable power bank. The iWalk LinkPod is a great example. It's a 4,800mAh battery pack, enough to charge a smartphone once with a bit left over. It plugs right into the bottom of your USB Type-C phone, and charges your phone while it's in use. Then again, it's no good for iPhone users.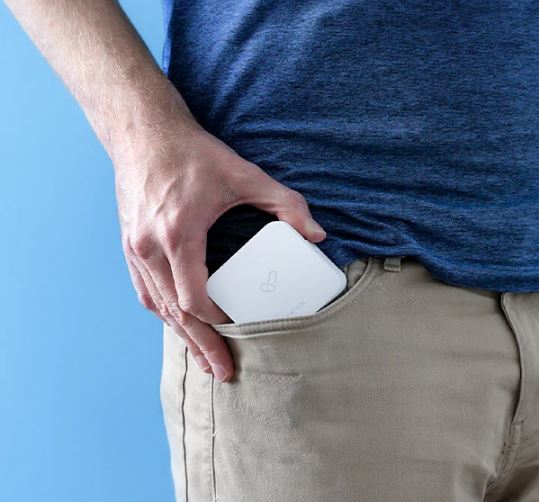 What Is USB PD?
USB PD is a special technology that rides on top of USB Type-C. By using special cables and ports, you can use USB Type-C to deliver up to 100 watts of power. Be careful, though. "PD" can technically apply to any Type-C port that delivers more than a standard 12 watts. We've seen "PD" chargers that only deliver 18 watts. Yes, you'll get a faster charge, but when most people think of PD charging, they expect at least 30 watts.
It's worth noting that USB cables and ports weren't originally designed to deliver power. Short for "Universal Serial Bus," USB technology was invented by a consortium of tech firms called the USB Implementers Forum. The idea was to create a single common standard for data delivery. But upon its release, manufacturers discovered that it could be used to power small devices.
This was simply an accident; you can use any pair of copper wires to deliver a current. Early USB cables could only deliver around one watt. But since then, the USB Implementers Forum has continued to increase USB power capacity. Today's standard is 12 watts. And as you can see, some cables and ports are capable of far more.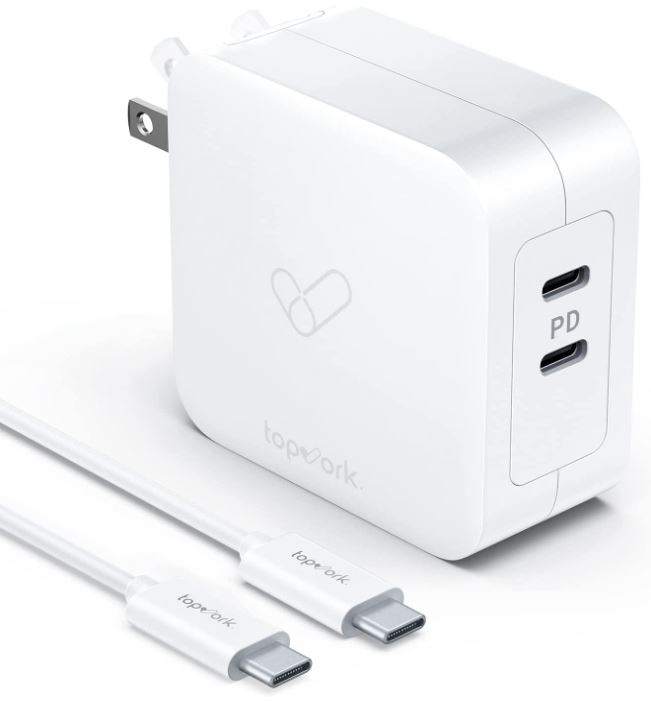 Final Verdict
The Topvork TV-PC006 is one of the better USB chargers we've seen. It's great for travel, with its folding prongs and compact form factor. It delivers up to 100 watts of power, so it can charge anything that charges via USB. We also love that there are two different variants, since you can order it as needed to suit your needs. If you need a new USB charger, this is a solid choice.
Please consider sharing:
Note: At no extra cost to you, we may earn a commission for purchases using our links. Learn more.