Over the past few years, there's been a revolution in the world of wireless headphones. This is because of the development of true wireless stereo (TWS) technology. Before TWS, wireless headphone audio quality was downright awful. You could only listen in mono, and you could only listen at low bitrates. This one-two punch to audio quality meant that wireless headphones were children's toys at best.
Then TWS was invented, and Apple went wireless-only. Needless to say, other manufacturers immediately took notice. This led to a huge rush of wireless headphones and earbuds that continues to this day. The good news about this process is that it's given consumers plenty of choices. Instead of a handful of options, you've got literally thousands. That said, at least half of them are junk. That's just the nature of a market where there are so many inexperienced players. To find good quality, it's important to seek a manufacturer who's known for setting a high bar.
Note: At no extra cost to you, we may earn a commission for purchases using our links. Learn more.
Tranya is one such manufacturer. They're well-known for producing a number of high-quality wireless earbuds. Today, we're going to be reviewing the Tranya H10 Hybrid Active Noise Cancelling Headphones. This is Tranya's first pair of true, over-the-ear headphones, so we were excited to get a look. We started by examining the overall design, and the quality of the construction and materials. Next, we looked at the battery life, as well as the quality of the wireless connection. Finally, we evaluated the most important factor: the sound quality. So, how did the Tranya H10 headphones stack up? Let's find out.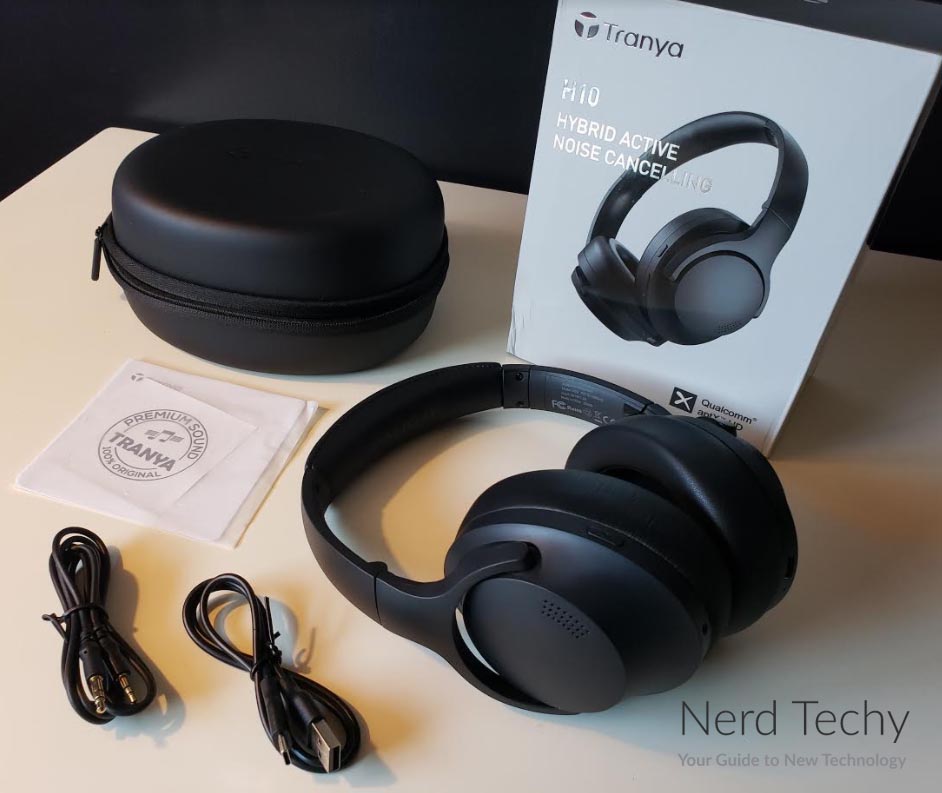 Overall Design
The Tranya H10 Hybrid Active Noise Cancelling Headphones have a sleek, all-black design that's very easy on the eyes. The construction is ABS plastic, with a matte finish that doesn't collect fingerprints and is easy to clean. Throughout the band, it's reinforced by an internal aluminum strap that adds a bit of strength. The top of the head band is padded with protein leather for added comfort. At either side of the padding, there's a small split where the head band can be extended. It slides open and closed smoothly, without a ton of effort or headache.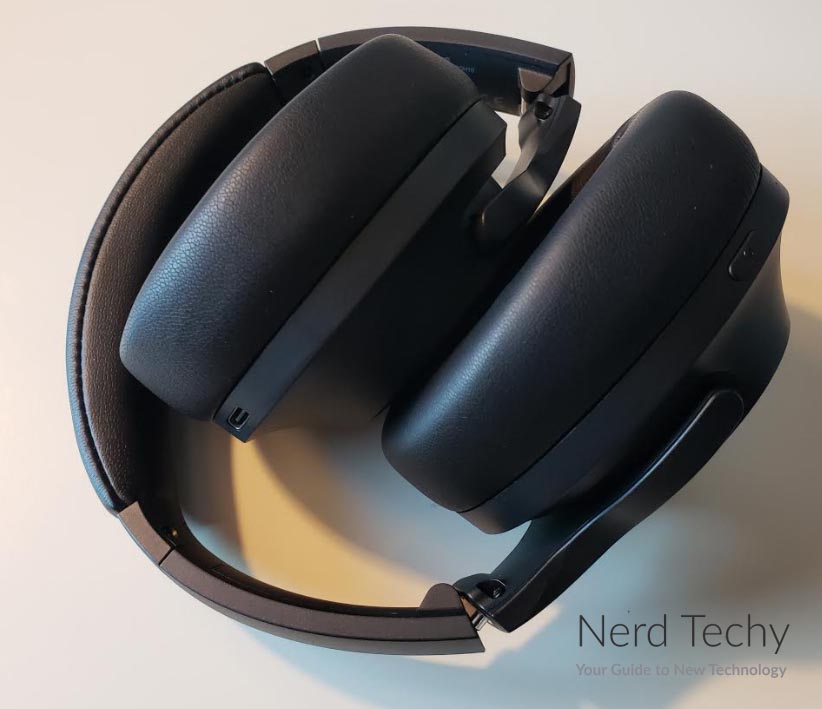 Buy Directly from Tranya.com and save %30 with coupon code: NerdTechy30
Below these splits, there are hinges on both sides. These hinges allow the headphones to be entirely collapsed. The ear cups will also rotate and fold over 90 degrees, creating a small, compact package. The H10 headphones even include a small carrying case. It's stiff and protective, but soft and not crush-proof. Still, it's suitable for carrying your headphones along in a backpack or laptop bag.
The ear cups themselves are oval in shape, with flat backs that make them easy to handle. Inside the backs, there are holes for the external microphones, which we'll discuss more in a bit. Moving down the sides, the edges of the headphones are smooth and round, with no weird interruptions. The controls are located on the right ear cup, right where your thumb would reach.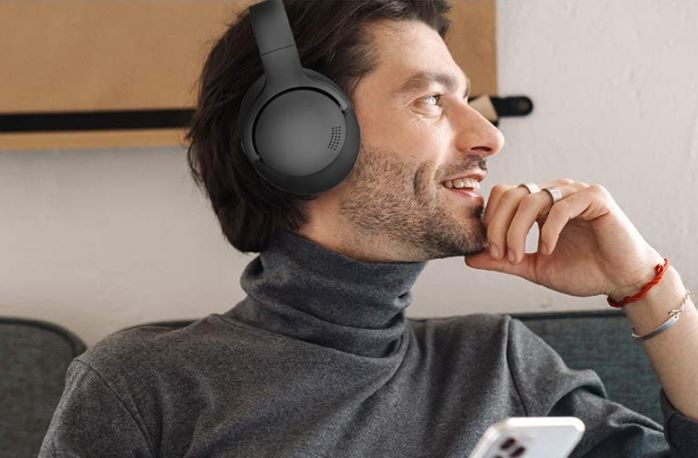 There are volume up and down buttons that can also be used to skip tracks or answer and end calls. If you press them both at the same time, you can even summon your phone's voice assistant. A third button turns the active noise cancellation (ANC) function on and off. There's a small LED indicator next to the button that tells you whether ANC is on or off. There are no buttons or controls on the left ear cup. There is, however, a USB Type-C port that's used for charging the battery. There's also a 3.5mm aux port for making a wired connection.
The ear cups are cushioned with thick padding, which is coated in protein leather. On the plus side, this material is very soft and breathable. It may not be real leather, but it won't get sweaty like cheap pleather, which some manufacturers call "PU leather". The padding is nice and soft, and conforms well to your face. Unfortunately, it doesn't hold its shape very well. If you're wearing the headphones for several hours, the foam gets squished and flat. Moreover, it takes a while to recover from this condition. This did give us some concern about the overall longevity of the padding.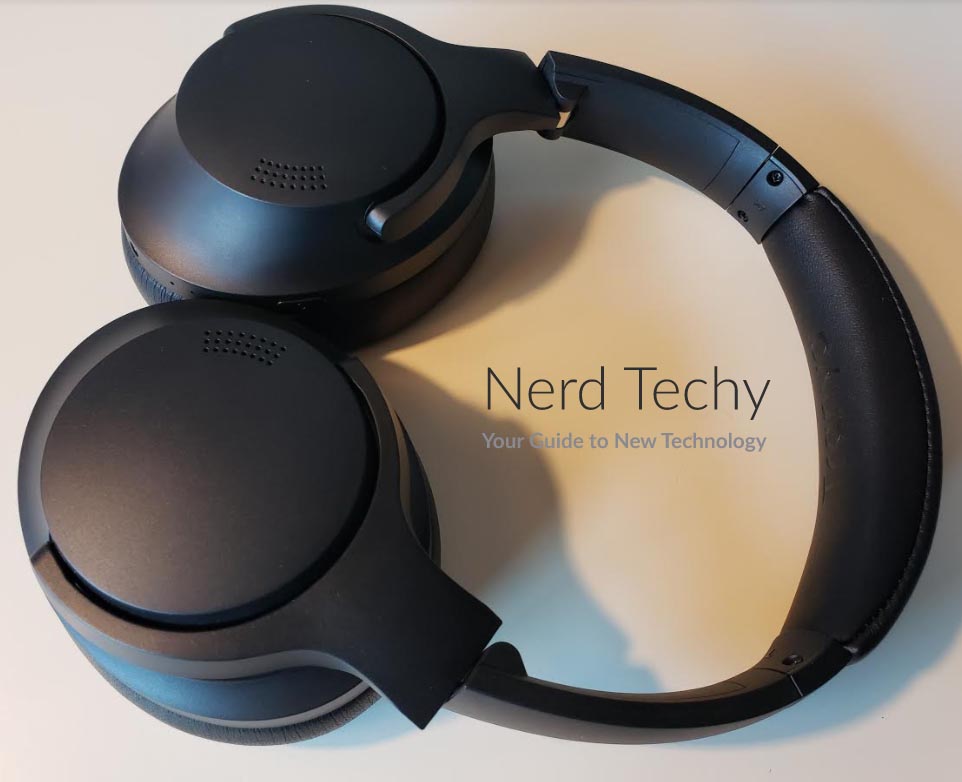 Regardless, the H10 Hybrid Active Noise Cancelling Headphones are comfortable to wear for most purposes. Not only are they nice and breathable, but they're also an ideal weight. At just over 17 ounces, they're not so heavy as to weigh down your head. Conversely, they're heavy enough that we weren't worried about them being cheap. You can feel the quality when you hold them in your hand. They also come with everything you need to get started. In addition to a USB Type-C charging cable, there's even a 3.5mm aux cable for connecting to your devices.
With all of that being said, these are still over-the-ear headphones. This makes them fundamentally bulky, and not suited for all purposes. If you'd prefer a set of in-ear earbuds, check out the EarFun Free Pro. They're highly portable, and even offer ANC technology, although you can't turn the ANC off.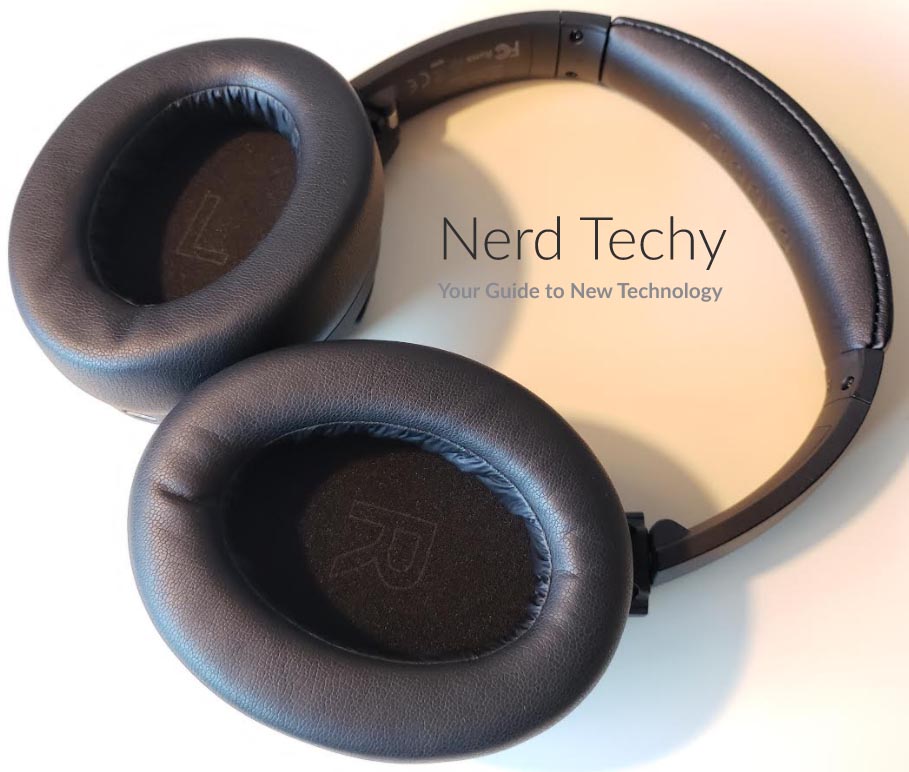 Battery and Connectivity
So, we've established that the H10 headphones are portable and comfortable. But once you put them on, how well do they perform? After all, if the battery doesn't last for long, neither does your fun. Thankfully, the H10's internal battery has enough juice for 24 hours of continuous playtime. As with any manufacturer rating, this should be taken with a grain of salt. It assumes that you're at medium volume and ANC is turned off. But even at high volume with ANC on, you should still get reasonably good performance. 16 to 18 hours is not unreasonable at full blast, even with ANC.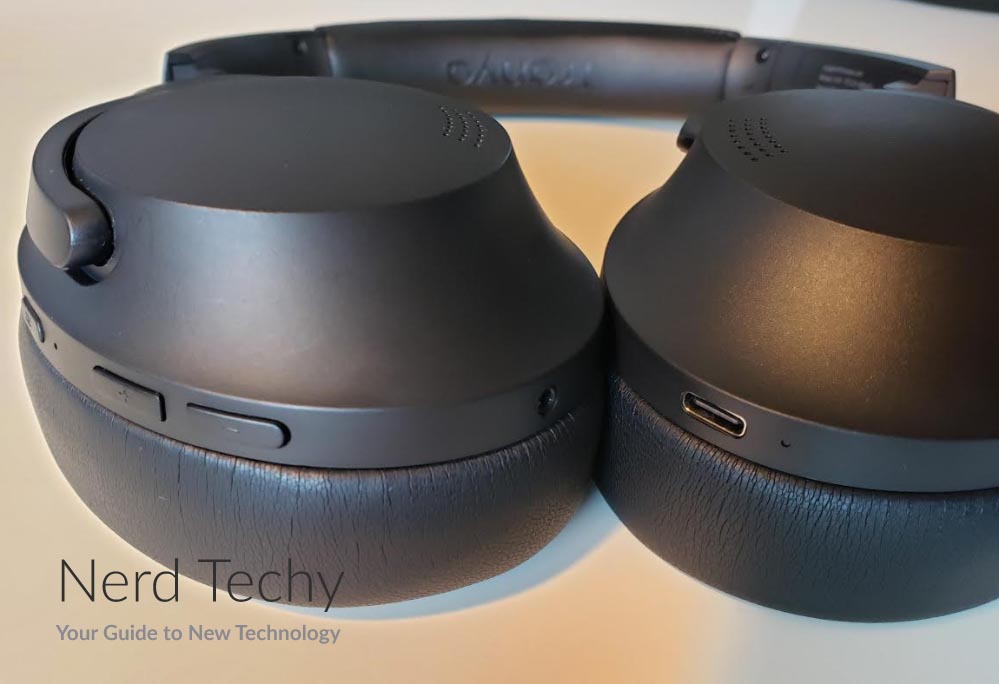 In effect, this means that even if you're listening constantly, you should be able to recharge once a day. Why? Simply put, you need to sleep some time! So plug in when you go to bed. The H10 headphones will fully charge in about an hour via USB Type-C. As such, even if you can't recharge overnight, the charging requirement isn't onerous. In an emergency, you can even plug in for 10 minutes to get a few hours' playtime.
For a pair of wireless headphones, the H10 offers very good battery performance. However, it's possible that you might be away from a power outlet for longer than that. In this case, consider the Tranya B530 earbuds. When you use the battery-powered charging case, you can get up to 56 hours without recharging. On the downside, these are in-ear earbuds with no ANC function.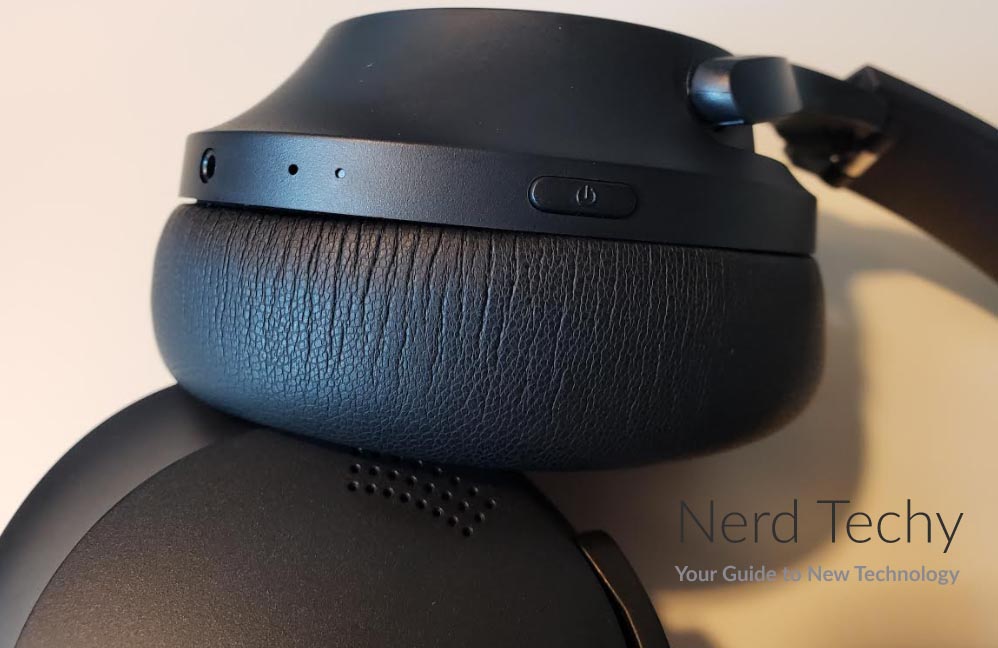 The Tranya H10 Hybrid Active Noise Cancelling Headphones connect to your phone or MP3 player via Bluetooth 5.0. This is the current Bluetooth standard, and represents a significant upgrade over the older 4.2 standard. Primarily, it offers lower latency. This means that audio won't be out of sync when watching videos or playing games. In addition, it also allows for higher-bitrate audio and more stability. If you're an audiophile, you'll appreciate being able to listen to your 256k or 320k tracks without downscaling.
Alternatively, you can use a 3.5mm aux jack. This comes with some limitations. First off, you can't use the ANC function. Second, you can't use the controls on the headphones. On the other hand, it won't drain your battery. This can be a huge comfort if you're trapped in an airport with no way to charge. Just plug directly into your phone and you're good to go.
Sound Quality
The audio quality of the H10 headphones is about what you'd expect for this price range. Specifically, it's not studio quality, but it's pretty close. The bass is clear and present, with plenty of punch. It doesn't get muddy or rattle at high volumes, either, which was much appreciated. The mid frequencies are similarly clear, without any crowding from other frequencies. This is thanks to a wide soundstage, which also provides an excellent sense of space. Trebles are also clear and crisp in the mix, so you're looking at the complete package.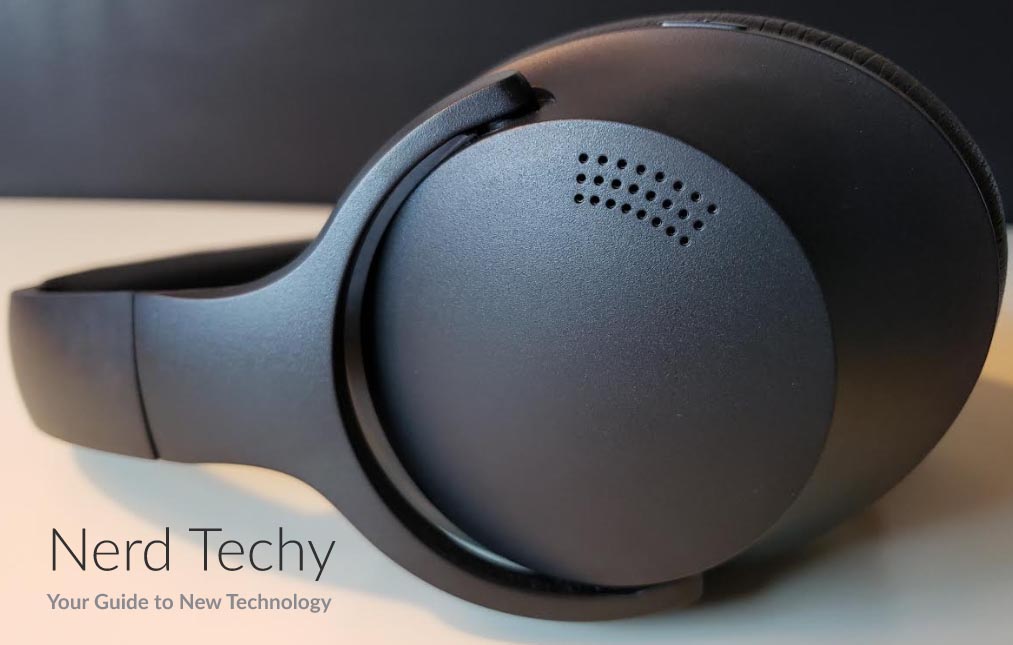 The H10 headphones use the aptX HD codec. This is not to be confused with aptX Low Latency, which is designed for – drumroll – low latency. Instead, aptX HD is designed to maximize audio quality. This is ideal for listening to music, where you want to hear every last detail. However, it also means you'll experience more latency while gaming or watching movies. At the end of the day, this isn't a huge concern. These are audiophile headphones, not gaming headphones.
The ANC function works surprisingly well, reducing background noise by about 30dB. This is enough to cut a jet engine to a low background whoosh. Even better, the H10's ANC function works in ambient mode. If the headphones are on and the ANC switch is on, they're blocking background noise. This is true even if you don't have any music playing. As a result, they're great for napping in peace on a long flight or train ride.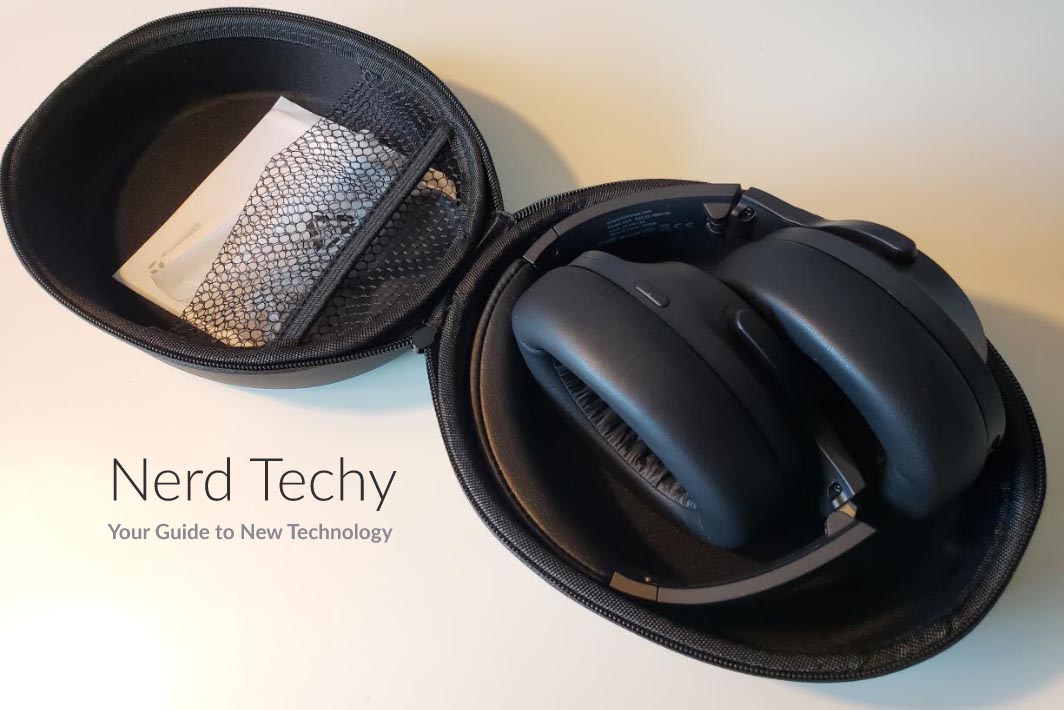 When used for phone calls, the H10 headphones perform as expected. They have four mics, two on each side, and software that forms a profile of your voice. When you speak, the software will hone in on your voice and filter background noises. This makes it easier for the person on the other end of the call to hear you clearly. How well you hear the other person is a different matter. It depends on how good their microphone is.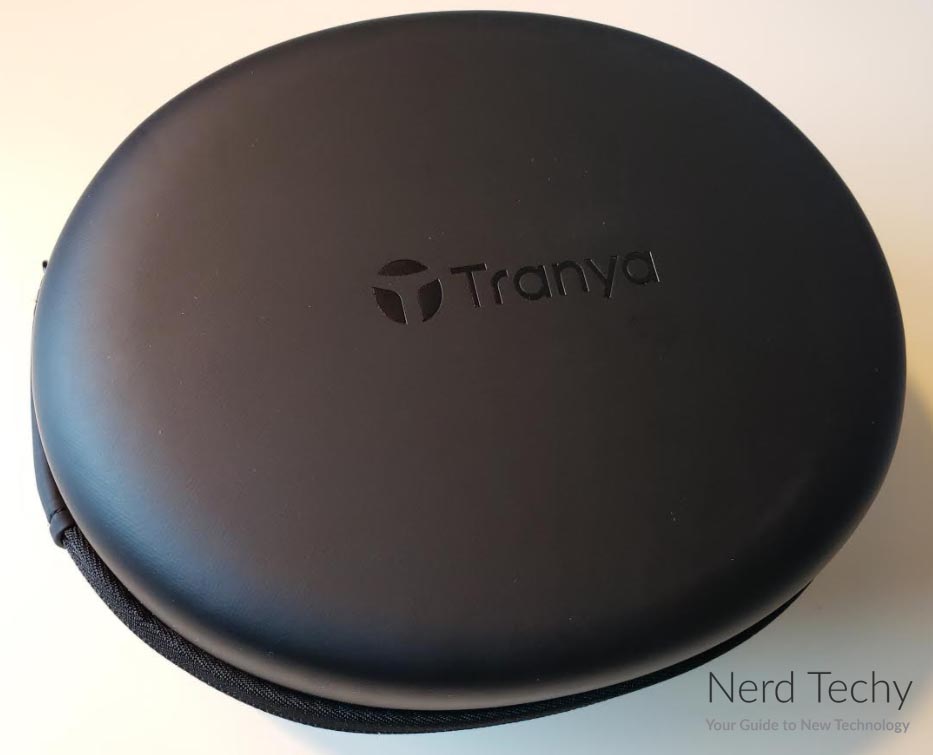 Final Verdict
Clearly, the Tranya H10 Hybrid Active Noise Cancelling Headphones are some of the best in their price range. To begin with, the audio quality is quite good. The ANC is also very effective, blocking out virtually all background noise. Of course, they're not perfect. We would have liked to see stiffer padding, for one thing. But taken as a package, there's plenty of value on offer. You even get excellent battery performance, as well as some of the best audio available in this range. All in all, the H10 headphones are a solid choice.
Please consider sharing:
Note: At no extra cost to you, we may earn a commission for purchases using our links. Learn more.