Quick Analysis
Pros
Good sound quality and bass performance.
Good call quality.
Automatically pairs after the first time.
Excellent battery life.
Cons
Awkward button design.
Doesn't fit well in smaller ears.
Doesn't stay in place as well as it could.
Right now, we're living in the midst of a revolution. No, we're not talking about some crazy historical event. We're talking about earbuds! Specifically, wireless earbuds. The reason for this is the recent invention of a new technology called true wireless stereo (TWS). Before TWS, wireless earbuds weren't even worth the circuitry they were made of. Earlier wireless protocols only allowed for low-bitrate connections, and only in mono. This was a non-starter if you wanted to enjoy any kind of music. Wireless earbuds were useful for phone calls, podcasts, and audiobooks. That was about it.
Apple was the first company to jump on the TWS bandwagon. They released the iPhone 7 without any headphone port, and released the AirPod around the same time. This made them an early market leader, but other manufacturers were quick to join in. This led to a rush of new products hitting the market, from manufacturers both established and new. It's a great time to be a customer, since all this competition has pushed prices down to the bare minimum. On the other hand, you've also got to be careful. With this many new products on the market, a lot of them are bound to be duds.
One way to find a reliable pair of buds is to stick with a reliable manufacturer. Tranya is an established maker of wireless earbuds, with several established models on the market. Today, we're going to be reviewing the Tranya M10 Bluetooth Wireless Earbuds. These are big, powerful earbuds designed to put out a lot of sound. But how well do they perform in practice, as opposed to theory? We're going to take a closer look, and go over all of the M10's features with a fine-tooth comb.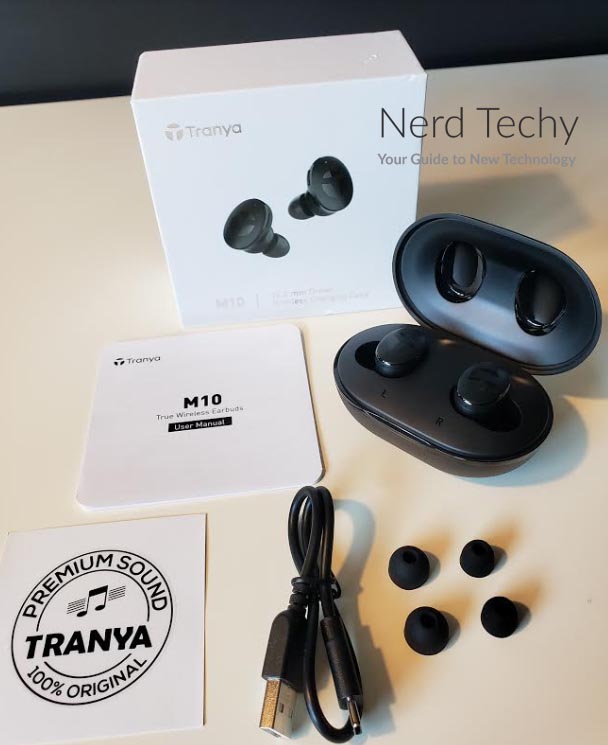 Overall Design
The first thing you'll notice about the Tranya M10 earbuds is that they're a bit beefier than your average bud. They have a broad profile, with a fairly thick body that leads to the stem going into your ears. This large size is necessary to contain the very large drivers in the M10 buds.
However, it can be problematic for people with smaller ears. There's just not enough room in a small ear for a bud of this magnitude. Thankfully, Tranya include two extra pairs of ear tips in the package. This offers at least some level of flexibility. If the default tips don't fit, a smaller or larger set might do the trick. That said, even if you get a very good fit, the M10 buds won't stay seated as well as most others. They're just too heavy. As a result, you'll want to be careful during intense physical activity while you're wearing them.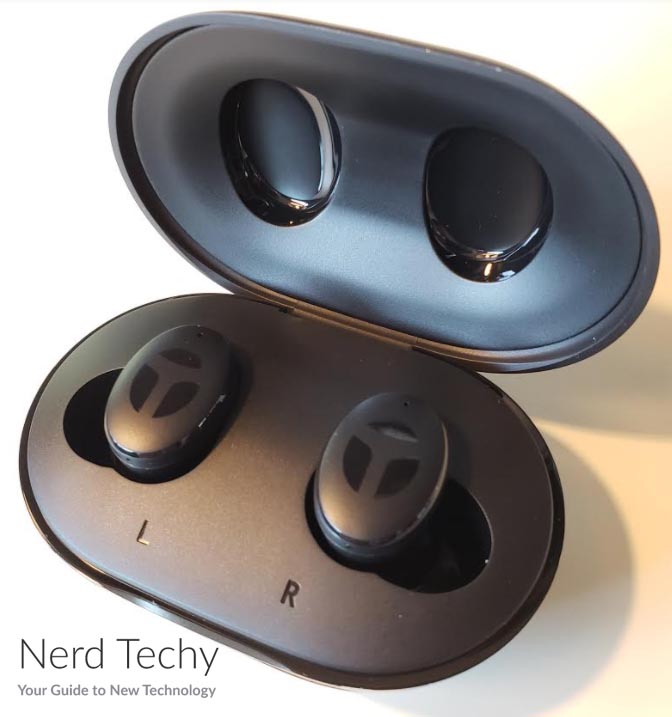 Buy Directly from Tranya.com and save %30 with coupon code: NerdTechy30
Unless you specifically need a set of workout earbuds, the M10 fit shouldn't be a major concern. That said, if you need workout buds, you're going to want a more secure option. The Tranya B530 earbuds have a very secure fit, ideal for workouts. On the other hand, they charge via old, slow Micro USB instead of newer, faster USB Type-C.
Another odd thing about the M10 buds is that they don't have soft touch controls. Soft touch controls have become so ubiquitous that we were confused when we couldn't find any. Thankfully, there are still buttons for skipping tracks, answering calls, and more. There's even a tiny button for activating and deactivating the ANC. The problem with this is that the buttons are located on the sides of the earbuds. This means you have to pry the bud partway out to press one of the buttons. Needless to say, while this isn't difficult, it gets annoying if you use your earbud buttons frequently.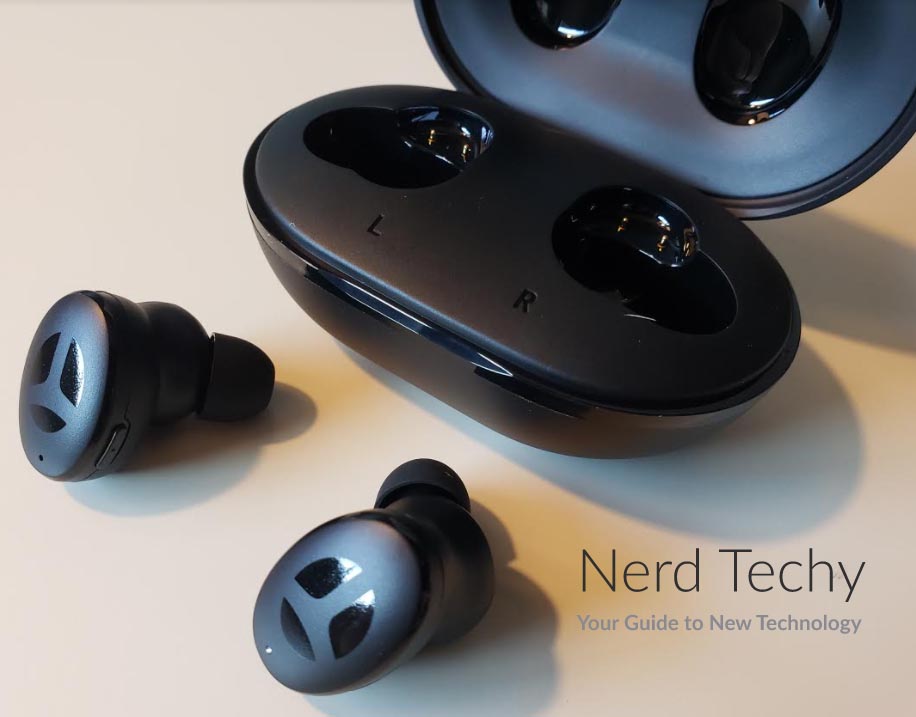 While the M10 earbuds aren't suitable for workouts, they're no shrinking violets. They're IPX5-rated for water-resistance, enough to survive in the rain with no trouble. You shouldn't take them swimming or wear them in the shower. But if they get a little wet or sweaty, they're not going to quit on you.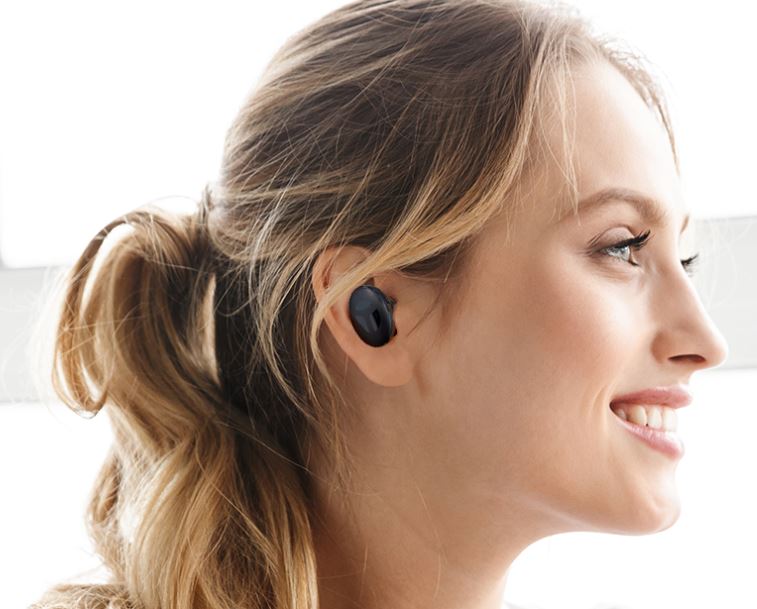 The M10 earbuds come with a carrying case that also doubles as a portable charger. It's oval in shape, and about the size of your palm. The construction is black ABS plastic, so the earbuds and the case match nicely. The case has a clamshell design, with a spring-loaded lid that opens and closes easily. There's a small cutout at the front of the lid for opening it with a single finger. And underneath, there's a row of four LED lights that display the current battery level. On the back, under the hinge, you'll find a USB Type-C charging port, with a cable included in the package. Inside the case, there's a pair of wells for storing your earbuds. They're well-molded, so your buds will drop easily into place without needing to fight with them.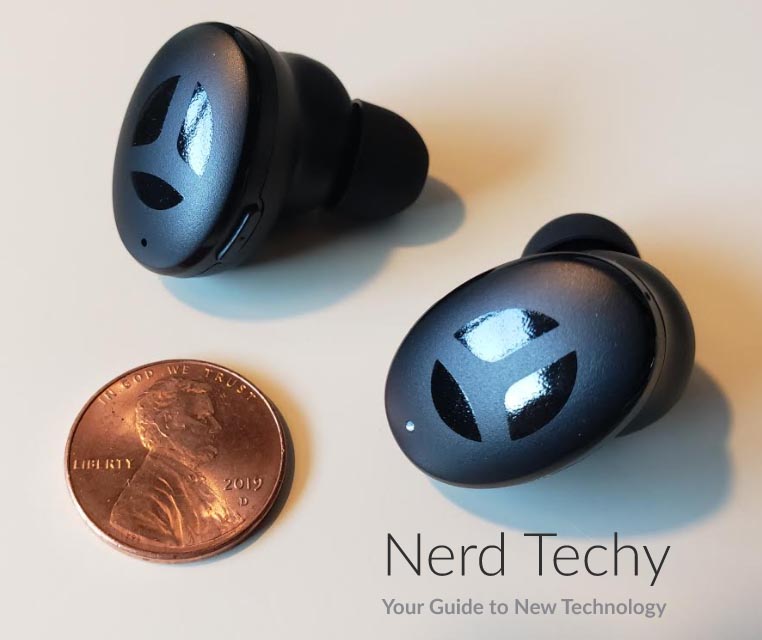 Battery & Connectivity
The Tranya M10 earbuds will operate for approximately 10 hours on a single charge. This is a manufacturer's rating, and it assumes you're playing at half volume. If you like to crank your buds up all the way, your performance will drop to about 7 or 8 hours. Other factors can also affect your performance. For instance, a low-bitrate audiobook or podcast will not eat through batteries as fast as high-bitrate music. No matter how you cut it, though, you're getting excellent battery performance. Most earbuds last six or seven hours, and some last even less than that, so we were legitimately impressed here.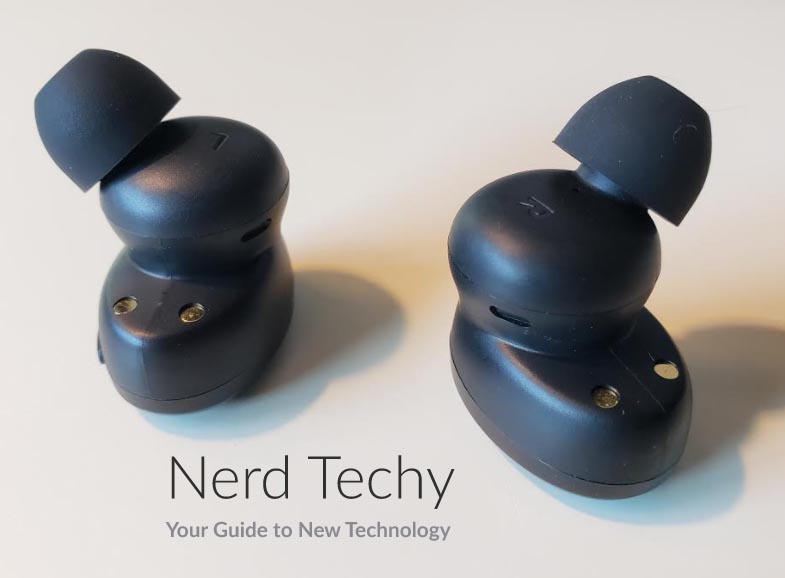 The charging case provides an additional seven full charges. This means you get about 80 hours of playtime before you need to plug back in. If your buds are totally dead, a 10-minute charge will get you a full hour of listening. Alternatively, a full charge takes just over an hour. Drop your earbuds in the case overnight, and they'll never be out of juice. The case itself charges in just under two hours via USB Type-C. Alternatively, it also supports wireless charging. Simply set the case on top of a Qi charger and watch the battery fill up.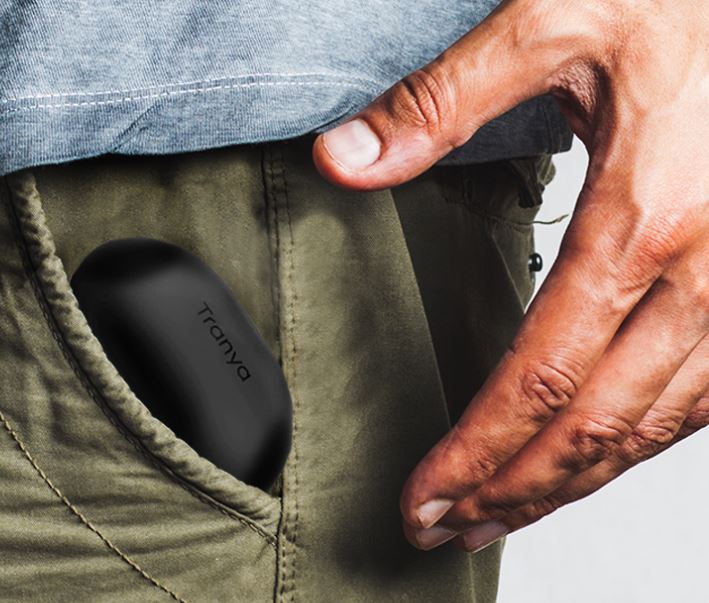 The M10 earbuds use Bluetooth 5.0, which is the latest version of the Bluetooth protocol. This is a major upgrade from the earlier Bluetooth version, Bluetooth 4.2. With Bluetooth 5.0, you get a more stable signal and higher transfer rates. Even better, you get lower latency. With Bluetooth 4.2, the audio can be as much as half a second behind when you're watching a video. With Bluetooth 5.0, the latency is just a few milliseconds. Not only that, but the M10 earbuds remember your phone. Once they've been initially paired, they will automatically re-pair when removed from the case. This saves you the trouble of constantly syncing with your buds.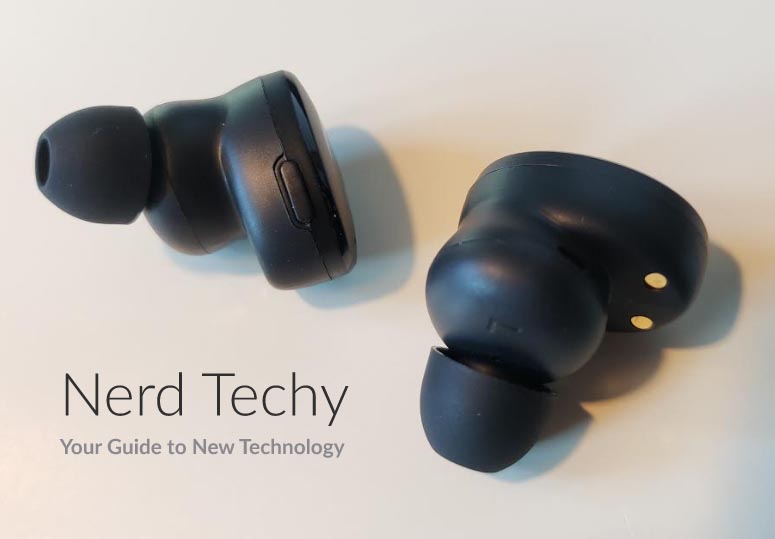 One thing the M10 buds don't support is mono mode, which isn't an issue for audiophiles. However, if you want to use your earbuds for hands-free calling, mono mode is very helpful. You can keep one ear free to remain aware of your environment. You can also double your battery life by using one bud at a time. If that's what you need, consider the Tranya Rimor. The Rimor earbuds support mono mode, and offer good sound quality. On the downside, there's no IP rating, so you'll want to be careful about getting them wet.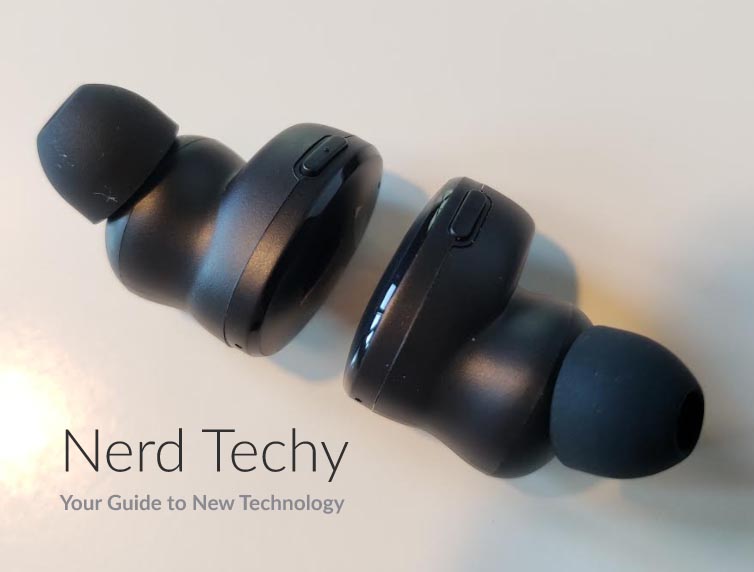 Sound Quality
As we alluded to earlier, the M10 earbud drivers are exceptionally large. At 14.2mm in diameter, they're more than twice as wide as an average earbud driver. With the power of math, this works out to about a five-time increase in area. As a result, the large graphene drivers are perfectly suited for driving large amounts of audio. This is particularly noticeable in the bass frequencies, which are nice and powerful. But just because there's a powerful bass doesn't mean other frequencies suffer. The middle and high frequencies are also nice and clear, with no interference.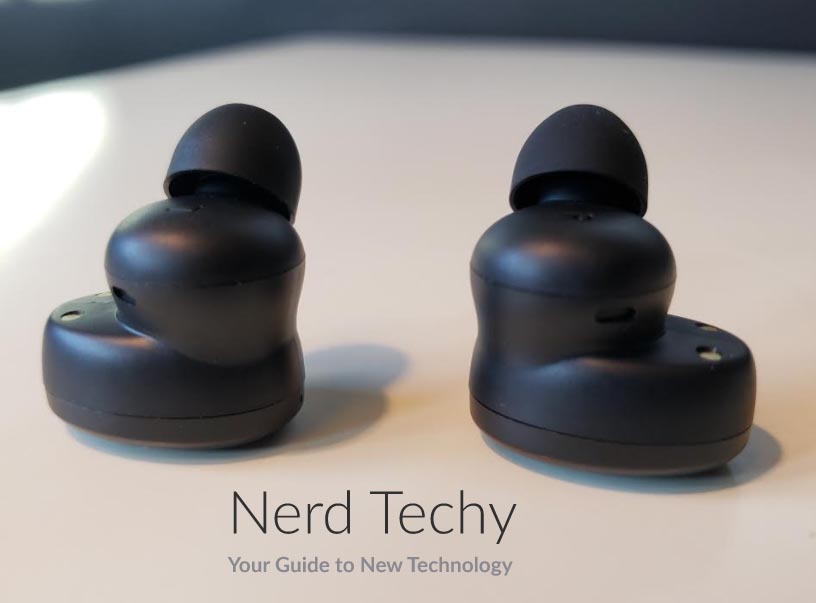 This is largely thanks to a wide soundstage. With plenty of separation between instruments and frequencies, nothing gets crowded out. In addition, you can easily switch between two different modes. In the ordinary mode, the EQ is perfectly flat and balanced. With the push of a button, you can switch to bass boost mode, providing a bit of extra punch. This is great if you like bass-heavy genres or dance music.
All in all, the M10 audio quality is excellent. However, it doesn't offer active noise cancelling (ANC). That's no big deal, since ANC is rare in earbuds. That said, there are options like the Tranya T10 that do offer it. Keep in mind, though, that you'll pay a premium for any pair of earbuds with ANC technology.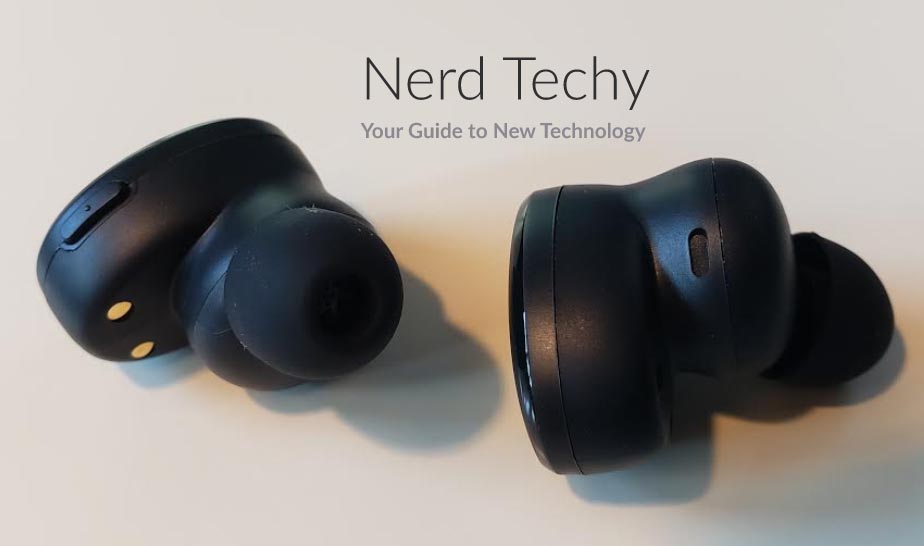 For phone calls, the M10 earbuds perform very well. Each earbud has a pair of built-in external mics, for a total of four. All four of these mics feed to a CVC 8.0 noise cancellation chip, which filters out background noise. The person on the other end of the line will have no trouble hearing you in most circumstances. As usual, how well you hear the other person will largely depend on their mic.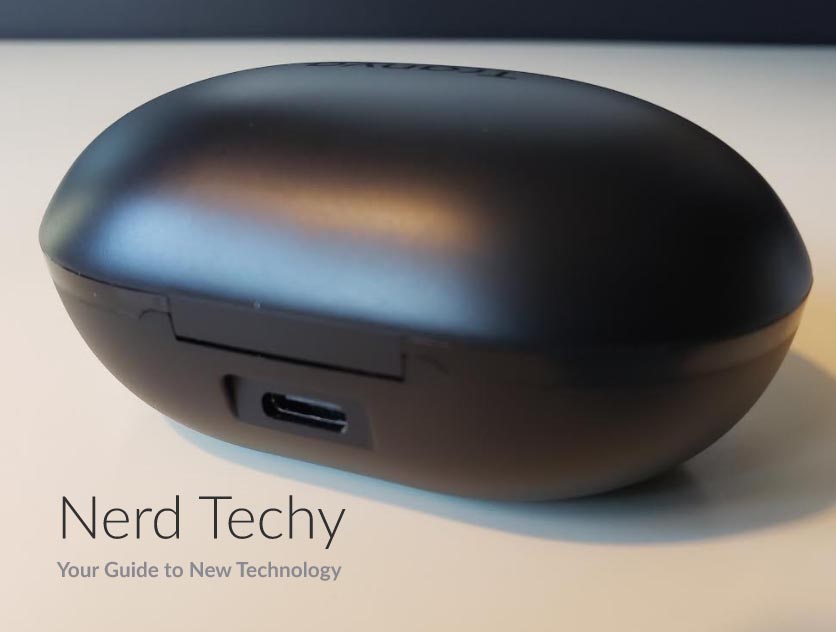 Final Verdict
So, should you spring for a pair of Tranya M10 Bluetooth Wireless Earbuds, or look for something different? It really depends on what you're looking for. The M10 buds are designed for audiophiles who want something smaller than over-the-ear headphones. As such, everything about the design is geared towards audio quality. This leads to some oversights, such as a very big stem and a janky control scheme. On the other hand, Tranya has achieved their goal; for a pair of earbuds, the M10 audio is exceptional. This is most noticeable in bass frequencies, which tend to be weak in earbuds. However, it's also noticeable in the width of the soundstage itself. Throw in a set of powerful batteries, and you're looking at a solid pair of earbuds.