If you're in the market for a well-engineered Bluetooth speaker that comes at a reasonable price. It's designed by the same manufacturers as the MaxSound Plus, and comes with the same quality engineering you expect from Tribit. It features dual drivers and dual passive bass radiators, which enable it to provide quality, high-fidelity sound at a price that won't break the bank.
This speaker features a soft, rubberized plastic case with a rugged frame that can take a beating. The speaker frames and grates themselves are aluminum, providing plenty of durability and rigidity while maintaining the elegant look of a smooth, plastic case.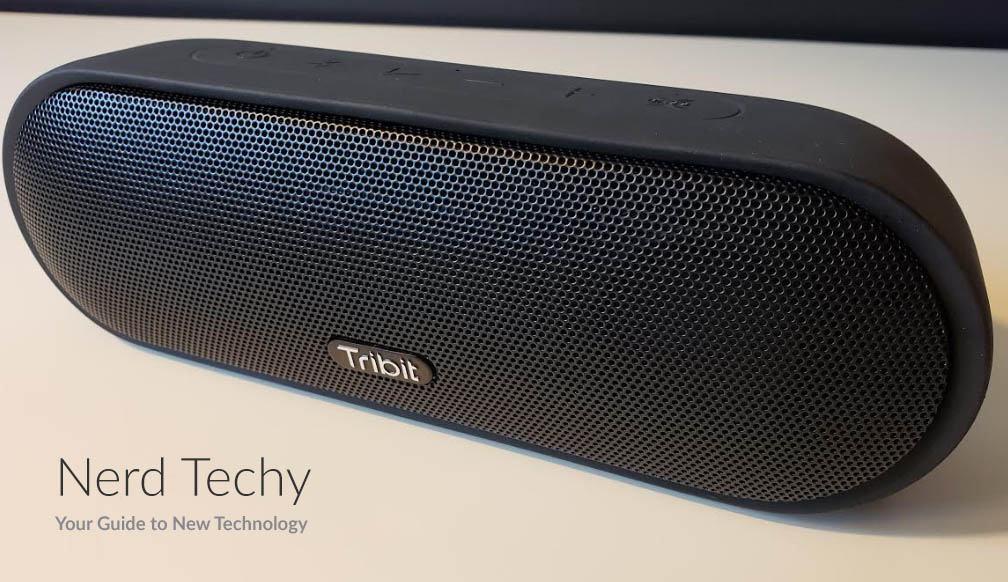 When we first saw this beautiful Bluetooth speaker, we were intrigued, and decided to take a closer look. Here's what we found out.
Unboxing the Beast
Now, we're all excited to talk about the actual features, it's important to look at what's actually in the box. We'll keep this brief. We know you want to hear more about the actual features.
1 Bluetooth speaker
Pre-attached lanyard
Owner's manual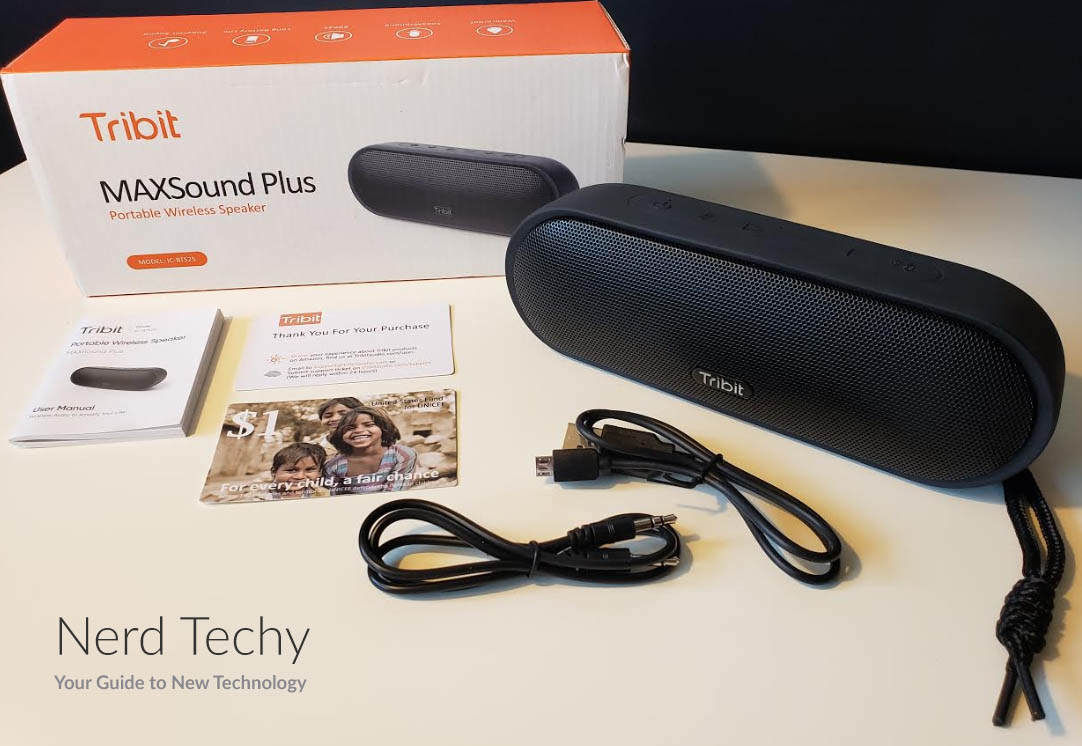 Construction and Controls
The Tribit MaxSound Plus speaker has a pill-shaped design that should be familiar if you've ever used a budget-rate Bluetooth speaker before. But don't worry. Appearances can be deceiving, and these speakers offer more volume and quality than you'd expect from most speakers of their size.
They feature a durable polycarbonate frame that limits vibration, as well as a comfortable feel when you're carrying them around. The textured grip wraps around the entire unit, so they're easy to relocate while they're in use.
These speakers have metal grates at the front, and the subwoofers are protected by 45mm radiators that significantly reduce vibration without adding to the size of the overall profile. On the bac, you'll find a slot on the left-hand edge that's designed for a lanyard attachment.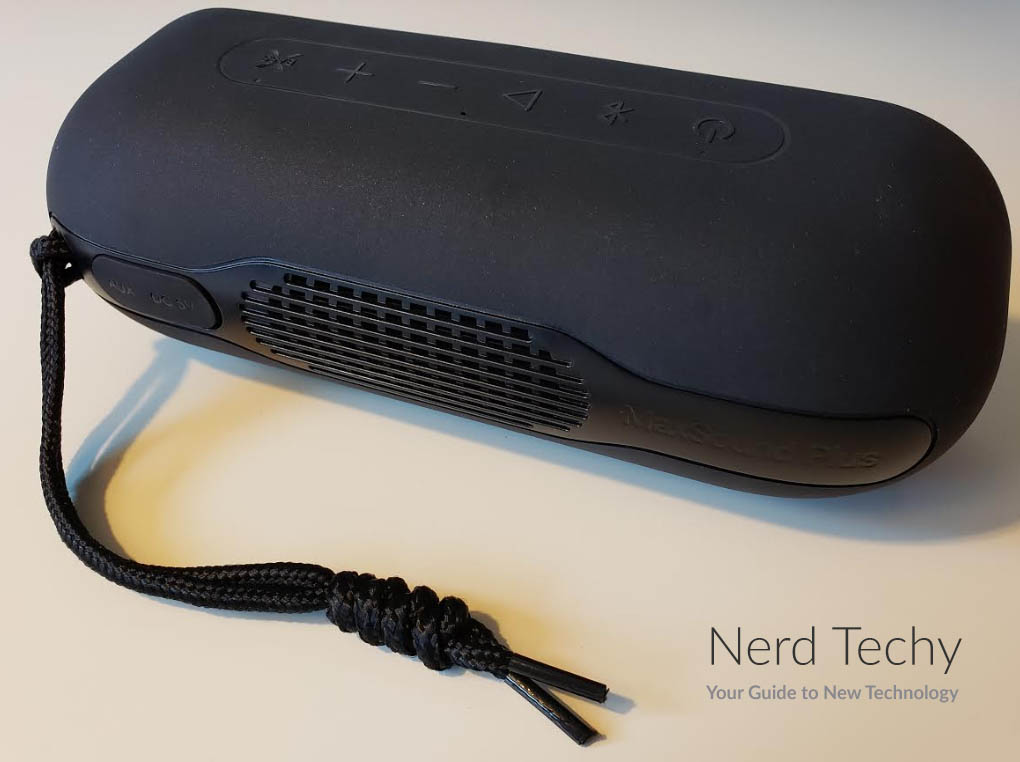 Thankfully, a lanyard arrives pre-attached, but the slot is also large enough to accommodate a nylon strap or another attachment option. This gives you the ability to carry it on your backpack or belt.
The MaxSound Plus doesn't support Bluetooth 5.0, but it does support Bluetooth 4.2. This provides support for a variety of profiles, including A2DP, HFP, HSP, and AVRCP. If you have an older device or you're running your speaker from a sound system, there's the option to use the auxiliary input.
In terms of battery life, you're looking at 20 hours, which is pretty good for a speaker with a built-in battery pack. It can be charged either via USB or via 120-volt AC, so you have your choice of charging options.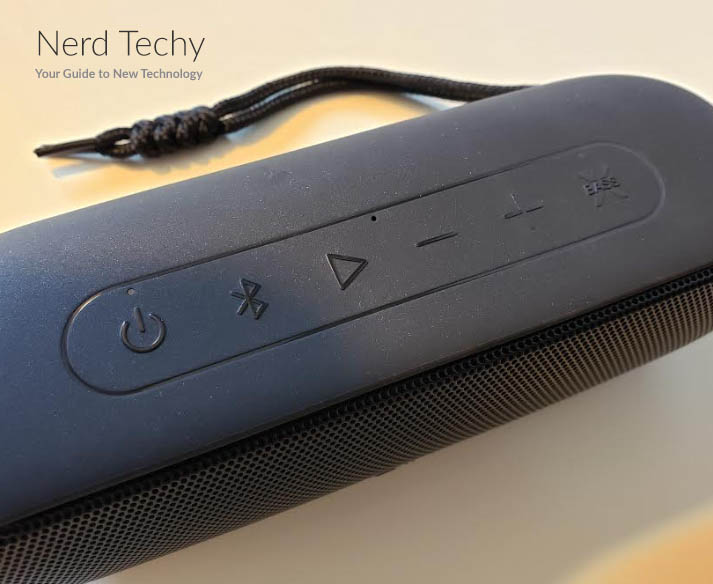 These speakers are very compact, and weigh only 1.3 pounds apiece. This is a perfect size for transport, so they're ideal for camping or backpacking. They're also a great choice for dorms, since they can be run on a low volume for a long period of time.
They offer plenty of vibration resistance, with four rubberized feet that provide a tacky catch on any surface. These feet keep the bass from shaking your silverware on a buffet table, and also prevent the speakers from "walking" off the surface.
Behind the back cover on the left speaker, you'll find micro USB and 3.5mm audio jacks. When your device is linked via USB, it can be used as an audio source. Alternatively, this jack can also be used as a charging port. The auxiliary jack serves primarily as a backup in the event that your Bluetooth fails, but it's also a perfectly viable option for using your old sound system or even for using a newer sound system that doesn't have a USB output.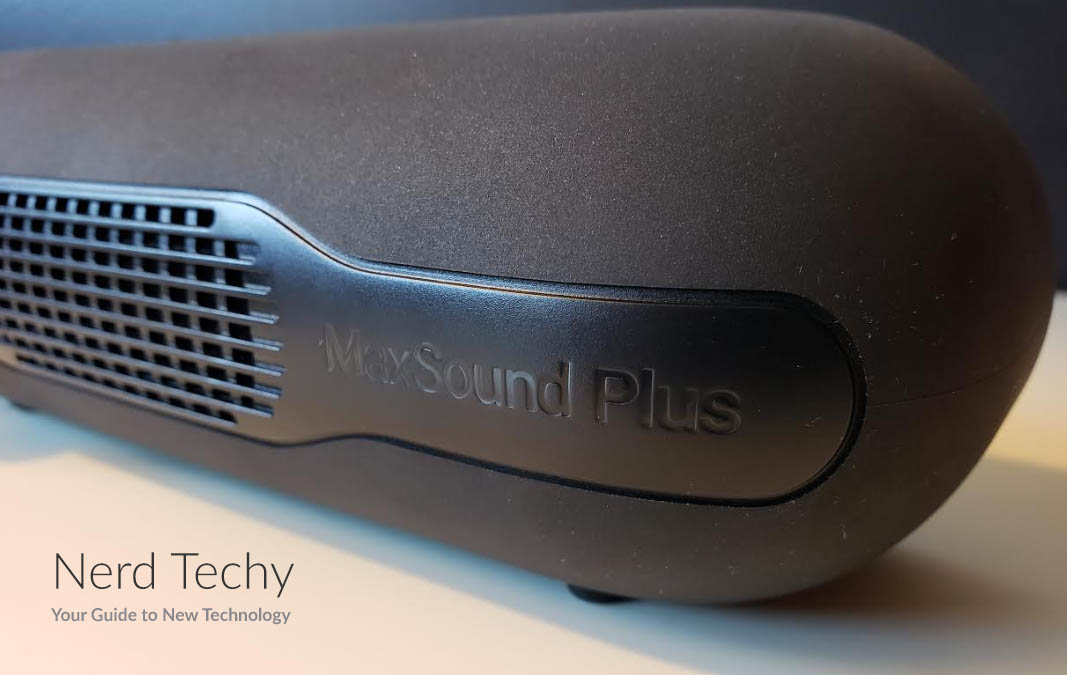 The cover itself is well constructed, with a sturdy design that isn't going to get cracked from a block or bend, while still providing plenty of access for cords to run through. The ports and fittings are well constructed, and hold your cables wiggle-free, without any worry about them rattling loose when the volume is cranked up.
The buttons on the top of the speaker include a power button, a Bluetooth on/off button, a play/pause button, volume up and down buttons, and a bass boost control that puts a little extra oomph in your sound. There's also a multifunction button that can be used for skipping forward or backwards on your playlist, and for answering or rejecting calls if you're pairing this speaker with your smartphone.
Sound Quality
The MaxSound Plus is a solid speaker, whether you're listening to music or just following an audiobook. These speakers exceed for both functions, and provide a lot of functionality at a middle-of-the-road price.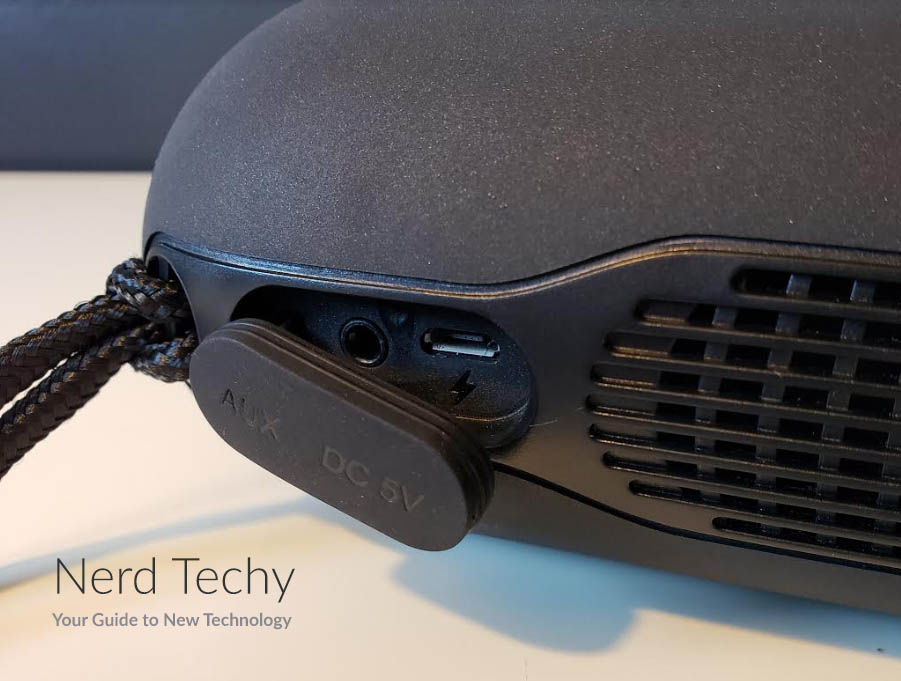 In its default mode, these speakers play audio standard audio, and it sounds flat. The speaker doesn't have a lot of punch, and a lot of users have complained about the lackluster bass and mid frequencies. The problem is that they're not using the company's proprietary XBass technology. This function boosts both the bass and the mid, providing plenty of punch during dance songs and a whole lot of clarity when you just want to hear the vocals.
Now, these are relatively small speakers, and expectations should be tempered. They're not going to provide as much bump or punch as a full-sized pair of speakers. Still, they're well-engineered, and the vibration-reducing design means they won't introduce any more extraneous noise than is absolutely necessary.
Furthermore, we really can't stress the value of XBass enough. This technology takes your bass performance to another level, and really improves your sound quality. If bass is at all important to you, we can't stress enough how important it is to try this feature. Without it, the speakers are mediocre at best, and there's simply no reason to try them without using their best feature.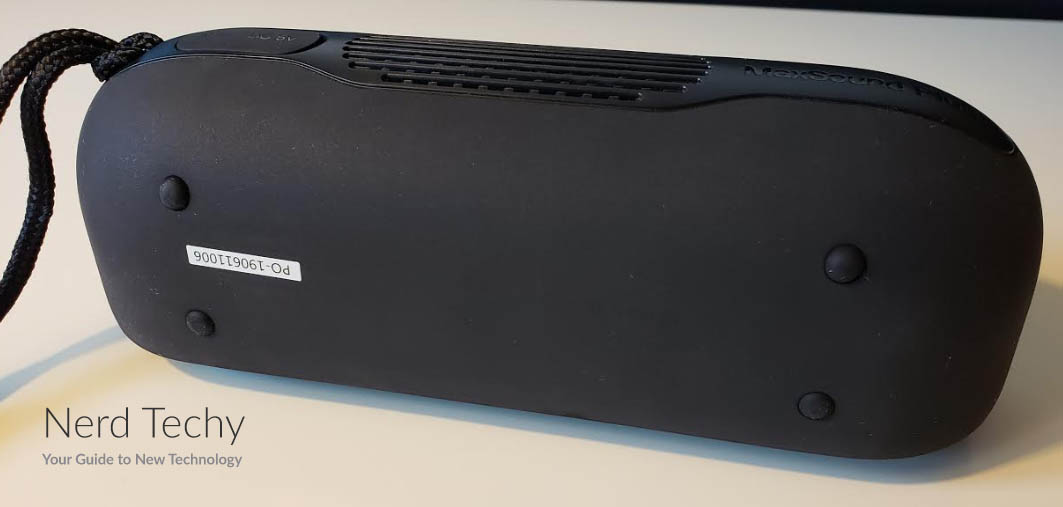 In terms of balance, these speakers are very good. The XBass feature brings bass forward, to be sure, but not so much as to drown out the rest of the sound. That said, if you're not listening to dance music, it might be a good idea to turn the XBass off, so you can get an idea of the full spectrum of balance options.
The MaxSound Plus is relatively affordable, and offers good audio quality for the price. If you want a mid-range speaker, it's among the best available on the market. While the limitations on bass are regrettable, they still offer better low-range response than anything other than a large subwoofer, so we're not giving it an easy pass when we say it sounds fantastic for the size.
The Extras
When you're buying a new speaker, it can be easy to get up in the sound quality and forget about connectivity. It's not that sound quality isn't important, but if your speakers don't offer good connectivity, then the sound quality doesn't matter as much. These speakers are compatible with Bluetooth 4.2, which means they work with almost any device on the market.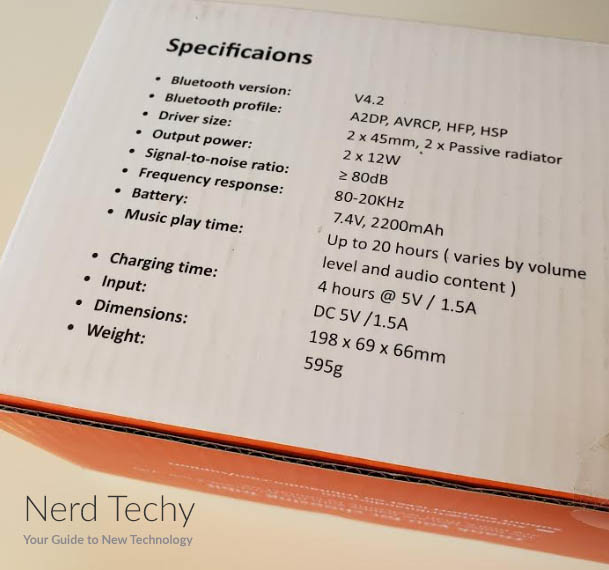 These speakers offer a range of 100 feet, and that seems to be an understatement. Users report reliable connections through concrete walls, wrought-iron building frames, and other significant electromagnetic construction.
These speakers don't just feature an aux port; they also include an aux cable. This is a blessing for anyone who uses older hardware. Why shouldn't you be able to use your new speaker with your VHS player or old-school 45 record player? No matter what your hardware, the MaxSound Plus is going to be a good solution for your needs.
In terms of battery life, you're looking at 20 hours when the unit is fully charge. At least, those are the official ratings. In practice, you're looking at 16 to 18 hours, which is still pretty good. Considering the fact that these speakers also run on AC power, that makes them a versatile solution for just about any situation. Both in terms of battery life and the ability to run on external power, they've got you covered.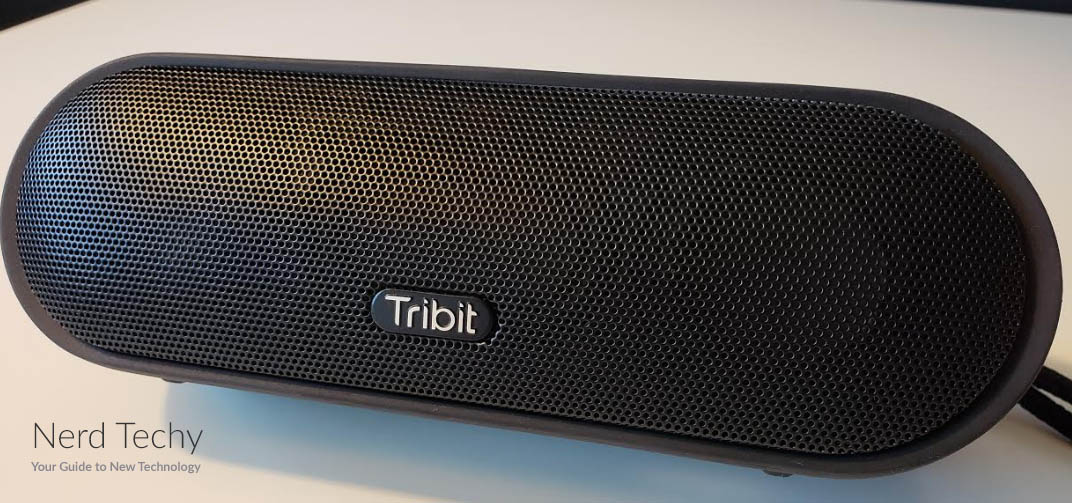 What Are Some Alternatives?
So, suppose the MaxSound Plus isn't right for you? Maybe you want more bass, or different connectivity options? In that case, we've still got you covered. We've looked at many Bluetooth speakers in the past. Here are a few similar choices:
The Anker Nebula. If you're looking for a Bluetooth speaker with good bass response, this is an excellent choice. It features a pair of 100-watt subwoofers, which provide a lot of oomph for your money. It's also compatible with Amazon Alexa, so you can control it easily without even reaching for your phone.
The Braven BRV-Mini. This is a compact speaker that's exceptionally portable. It's also very rugged. It's popular among campers and backpackers, and is a good choice for anyone who needs a speaker that can take a beating. It's compatible with surround sound systems, so you can connect multiple speakers to different channels if you so desire.
The Vanzon X5 Pro. This tabletop sound bar is designed to be plugged in, not to run on battery power. As such, it's a better choice for your home sound system than it is for your smartphone. Still, it offers plenty of bass response, and it also a good value for the money.
Final Verdict
If you're familiar with Tribit speakers, you can guess what we found; this is a fantastic buy, especially if you're looking for a reasonably priced Bluetooth speaker. Despite the low price and compact design, these speakers offer excellent bass response, along with clear mids and highs, so you'll get quality sound whether you're watching a movie or listening to music on your favorite streaming service.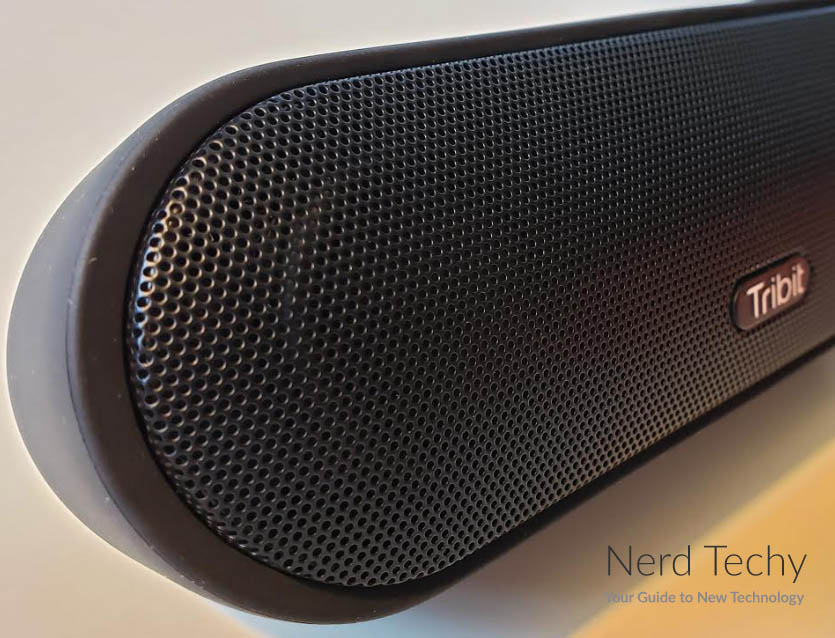 Essentially, the MaxSound Plus builds on Tribit's reputation for high-quality audio, offering more bass response than you'd expect from a speaker this size, along with plenty of control when it comes to EQ, balance, and other features that are important to audiophiles of all stripes. If adjustability is important to you, these speakers are a worthwhile choice.
Finally, you get a pair of speakers that are designed to run all day, and can withstand a variety of weather conditions. Whether you're looking for a rugged pair of speakers for the great outdoors, or simply something you can use on the side of the pool, these speakers are a great way to go.