In the most basic sense, projectors are some of the oldest display technology on the market. They've been in use since Thomas Edison first started showing 30-second peep shows for a nickel apiece, but a lot has changed since then. For one thing, they've gone from being dependent on film to working with digital media. For another thing, they've vastly improved in quality, especially when it comes to the more affordable options.
For a long time, projectors were expensive, with limited compatibility, and the digital variety didn't offer high resolutions, unless you were willing to pay thousands of dollars for the privilege of owning one. This left many users out in the cold, without a reliable, affordable option.
Note: At no extra cost to you, we may earn a commission for purchases using our links. Learn more.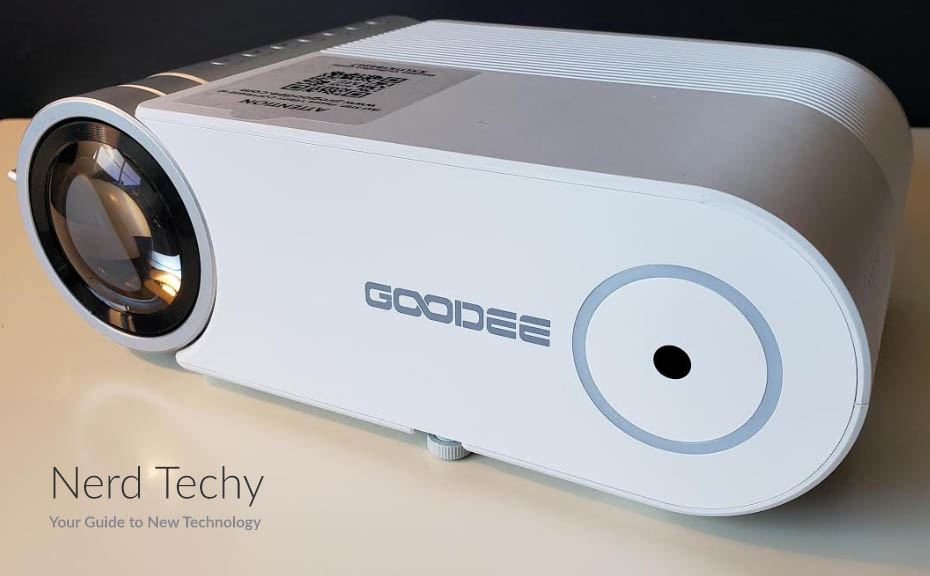 Today, there are many more options on the market, with projectors to work in almost any conceivable environment. Want to get a big, cinema-quality image in a small living room? A short throw projector will do the trick. Conversely, a longer projector with a brighter lens can provide a clear image in almost any size room, even if there's fluorescent lighting. Meanwhile, more affordable LED projectors provide an affordable option for almost any budget. But which of these choices is truly the best?
Today, we'll be looking at the GoDee YG420 HD Video Projector. This projector was designed to meet the needs of the everyday consumer, who doesn't need to spend a small fortune on their home video system, but still wants to have the option of a projector for watching video or making a presentation in any room. How does it stack up to some of the other choices on the market? Let's take a closer look!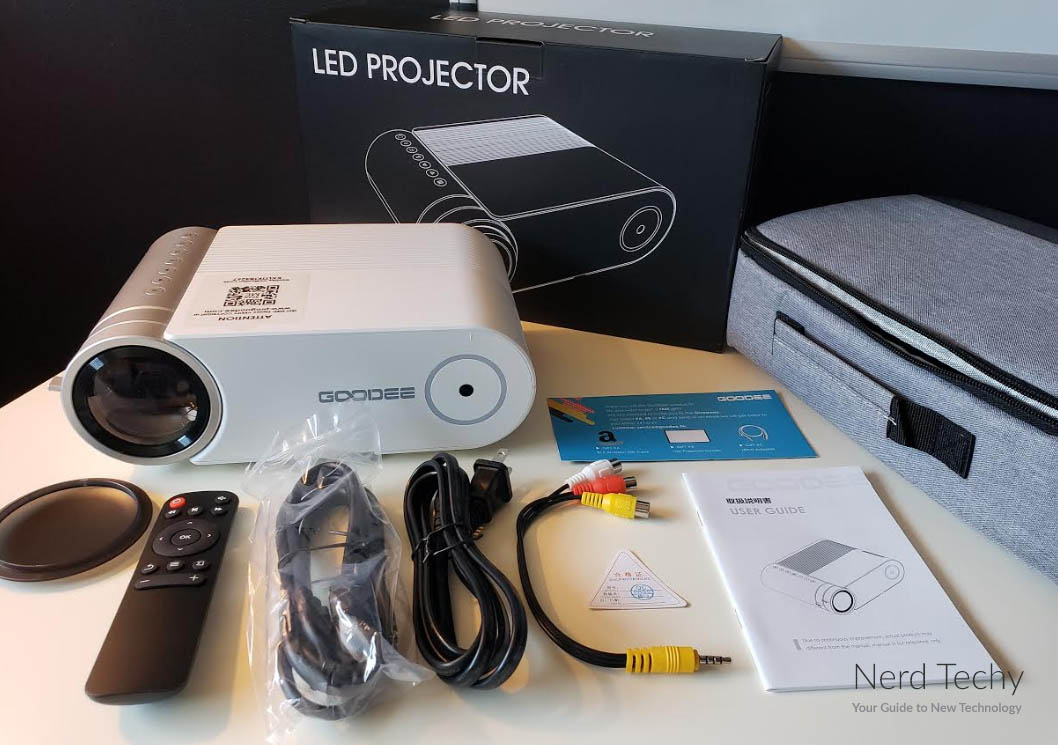 Use Coupon Code Nerd420 when purchasing through GooDee's Website for $30 off!
Features
When it comes to choosing a quality projector, one feature many people overlook is the brightness of the bulb itself. It sounds elementary, but if you want to get good video quality, your bulb needs to be brighter than the ambient light. If you're working in a dedicated projector room, with the lights shut off, a 500-lumen projector will do the trick. But what do you do if you need to work with the lights on?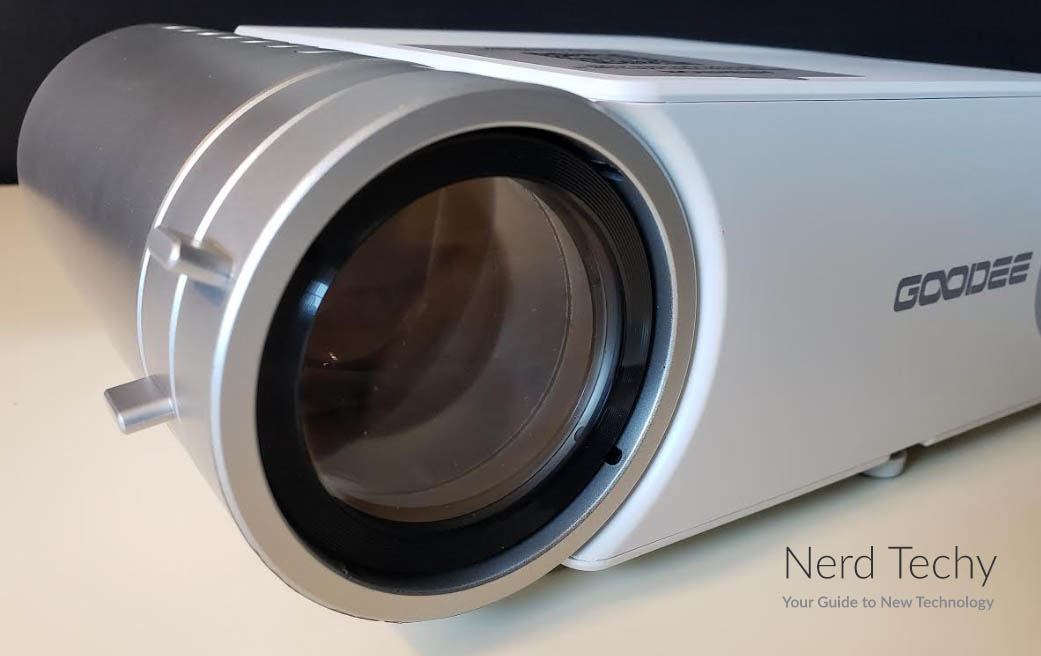 The GooDee YG420 offers an impressive 3,200-lumen display. We're not saying there aren't brighter projectors out there, but there certainly aren't any comparable options at this price point. According to ANSI standards, this bulb is rated for bright rooms, and it really shows. You can turn on a lamp or a ceiling light, and the image will still be clearly visible. This comes in handy when you're working in a room that lets in a lot of sunlight, since the display is bright enough to counteract virtually any glare.
There are brighter projectors available, but most of those options don't use LED lights. Their incandescent bulbs require a much larger size, and also produce a lot of heat, which isn't energy-efficient. They're also a pain to transport, since their housings can also get unpleasantly hot after just a few minutes of operation. You can use this projector through a full 8-hour work day, and you won't experiencing overheating.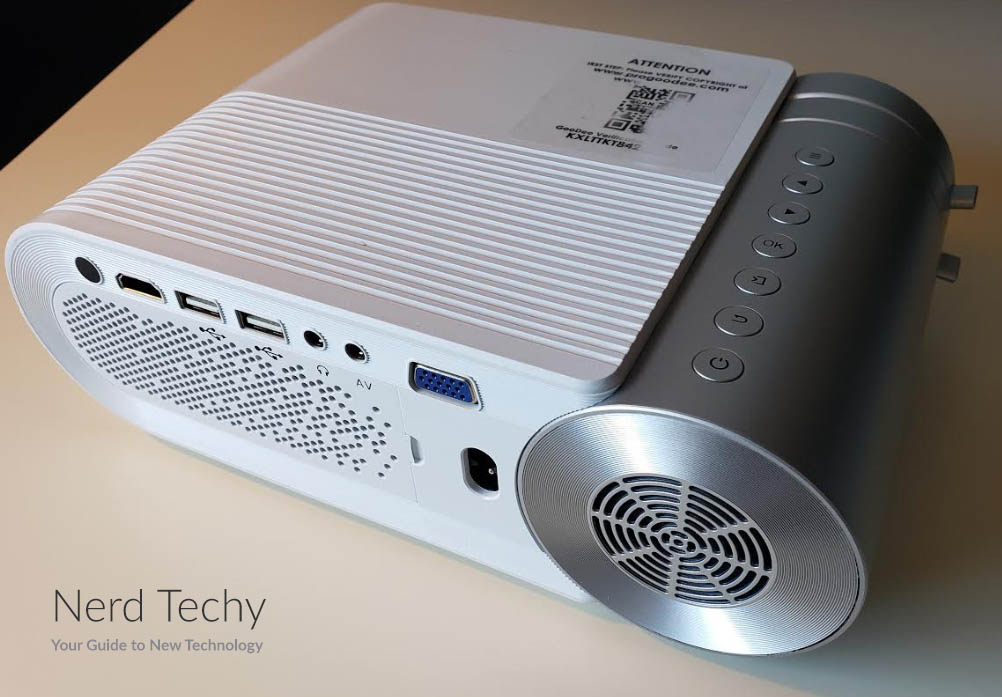 Another advantage of an LED projector is the lifetime of the bulb. These bulbs offer 30,000 hours of battery life, which works out to more than 10 years of operation if you used them 8 hours a day, 5 days a week. That's a lot of usage for an inexpensive projector.
The housing itself is reasonably in small in size, measuring just 9.64 x 6.53 x 3.2 inches. It's also lightweight, tipping the scales at just 2 ¾ pounds. This makes it easily portable, a great choice for travel. Throw it in your backpack or briefcase, and away you go!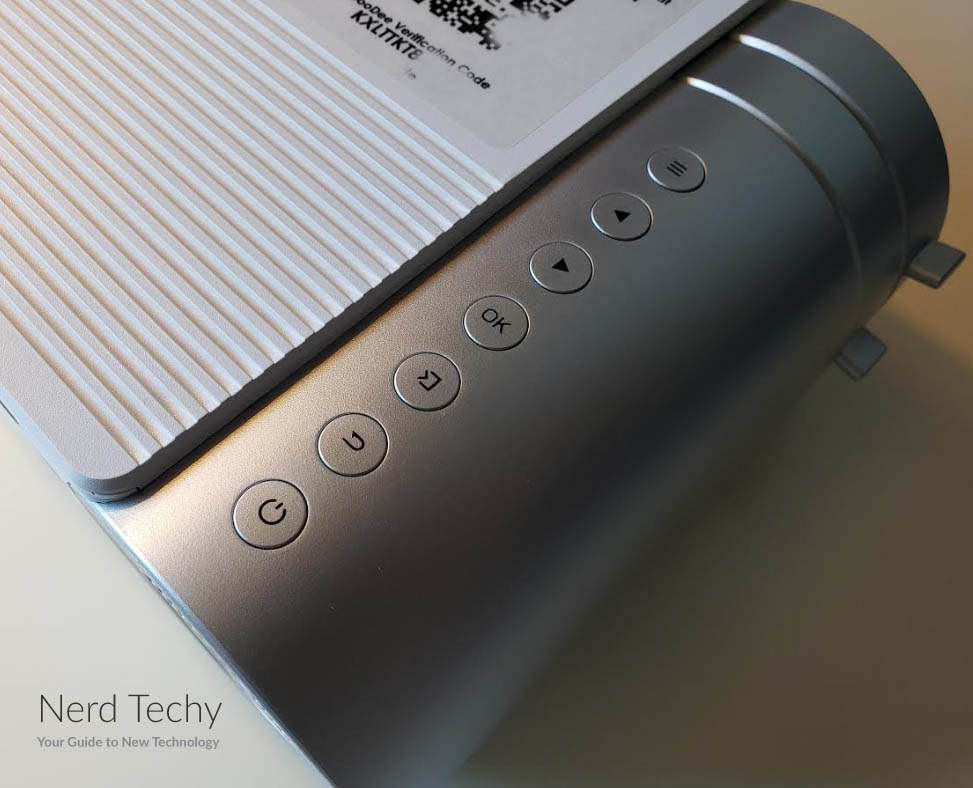 The YG420 has built-in stereo speakers. These are one of the drawbacks, and they're not as well-rounded as we would have liked. They offer about the same quality as you'd expect from a MacBook, which isn't terrible, but isn't exactly something to write home about. If you're concerned about sound quality, there is a 3.5mm sound output on the back of the projector.
GoDee offers a 3-year warranty on all their video equipment. They offer a 100-percent satisfaction guarantee, so your purchase is safe. Even if the projector works just fine and everything else is copasetic, you can return it simply because you don't like it.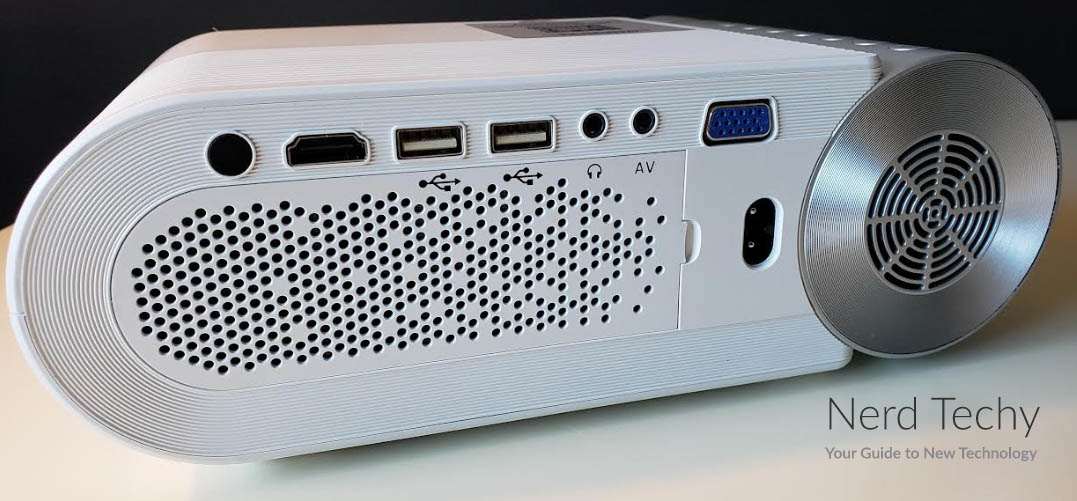 Video Quality
In terms of video quality, it falls between a full-sized incandescent projector and a pocket-sized projector. It's not small enough to carry in your pocket, but it's still more portable than a full-sized projector. At 3,200 lumens, it's brighter than any pocket-sized projector, and it's one of the brighter projectors that we've seen in this price class overall.
The native resolution of this projector is 1280×800. This is greater than 720p, although not technically 1080p. Still, it's a true 16×10, which allows for a full computer display, rather than the standard 16×9 display that limits your computer's full potential. That said, this does mean there will be a black bar at the top and the bottom of your screen when you're watching movies, with even widescreen, 16×9 spectacles experiencing this "letterbox" effect.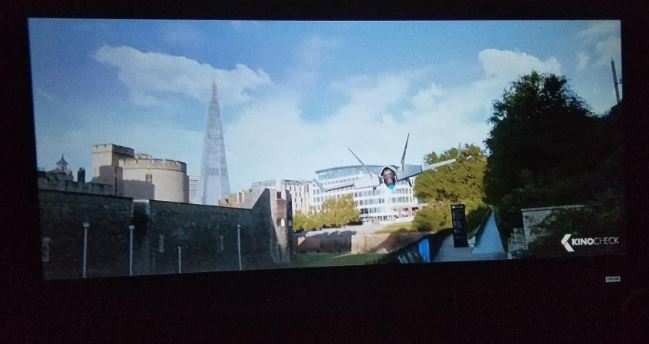 In comparison to many projectors in this price range, the resolution is excellent. It allows you to watch HD movies and streaming content with a high degree of resolution that you won't find without spending a small fortune on a much pricier projector. Video downscaling from higher-resolution inputs is also excellent, without a lot of noise, aliasing, or other artifacts that can ruin an otherwise perfect video.
This projector is designed for a display size between 32 and 180 inches. This is fairly big, and supports a much larger amount of real estate than pretty much any home or office. It's not exactly going to blow the $5,000 projectors out of the water, but that's not what you're buying. You're buying a reliable projector that's still small enough to fit in your briefcase.
Compared to similar competing models, the YG420 looks gorgeous. That said, it's important to set realistic expectations when you're talking about a budget device. If you're using this projector for a larger display – in the neighborhood of 80 inches or more – you'll see some pixilation. This can be aggravating, but how often do you need a display that large to begin with? All in all, it's still a good deal.
Compatibility
When you're choosing any piece of video equipment, it's important to make sure that it's compatible with your video source. This is particularly true in the case of modern projectors, which oftentimes sport just a single HDMI port. Thankfully, GoDee provides a wider array of connectivity options.
Not only does the YG420 feature two HDMI ports, it also has two USB 2.0 ports, as well as VGA and composite inputs. Not only that, it also accepts RCA audio, which allows you to use it with older devices like VCRs. It also accepts audio through the HDMI port, as well as through the 3.5mm aux port. No matter what device you're using, you'll be able to connect both audio and video with ease.
One significant advantage is that the HDMI supports support the new MHL protocol. This means that you can use a Roku, Chromecast, or other streaming stick as an input, and play videos from your phone with equal ease.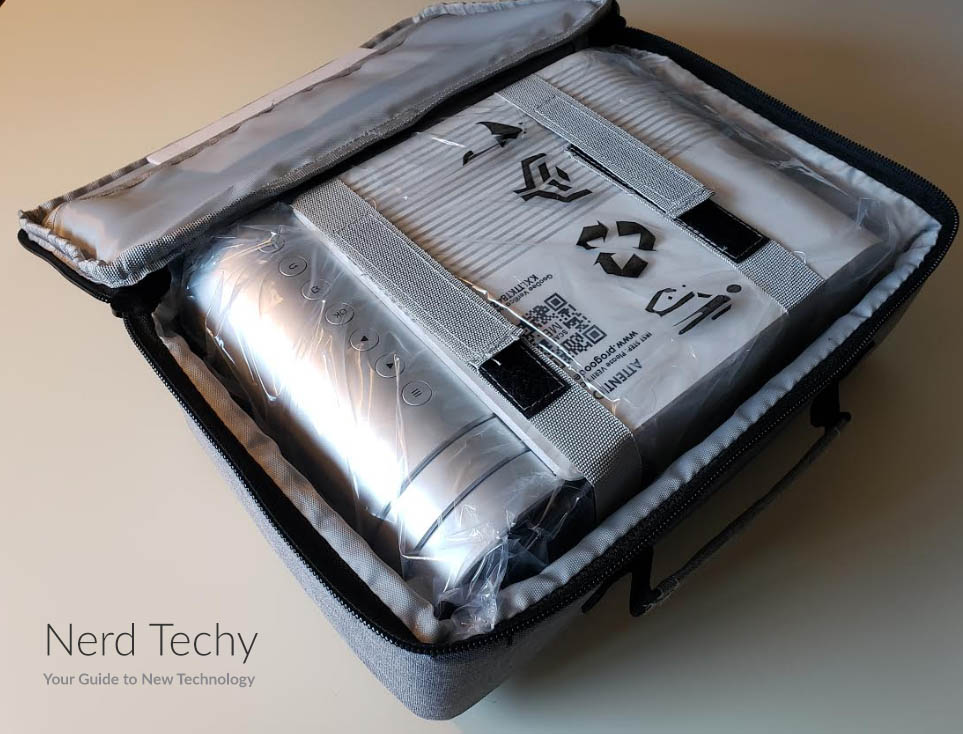 You can also play videos from your thumb drive in most formats, including .AVI, .MP4, .MKV, .MOV, and other popular formats. It also supports JPEG slideshows, so you can sort your slides into a folder for easy playback, without the need for any other software.
Other Projector Options
We completely understand if the YG420 isn't your cup of tea. But that doesn't mean there's no good projector available on the market to fit your needs. As a matter of fact, we've reviewed many quality projectors in the past. Here are just a few of our past reviews.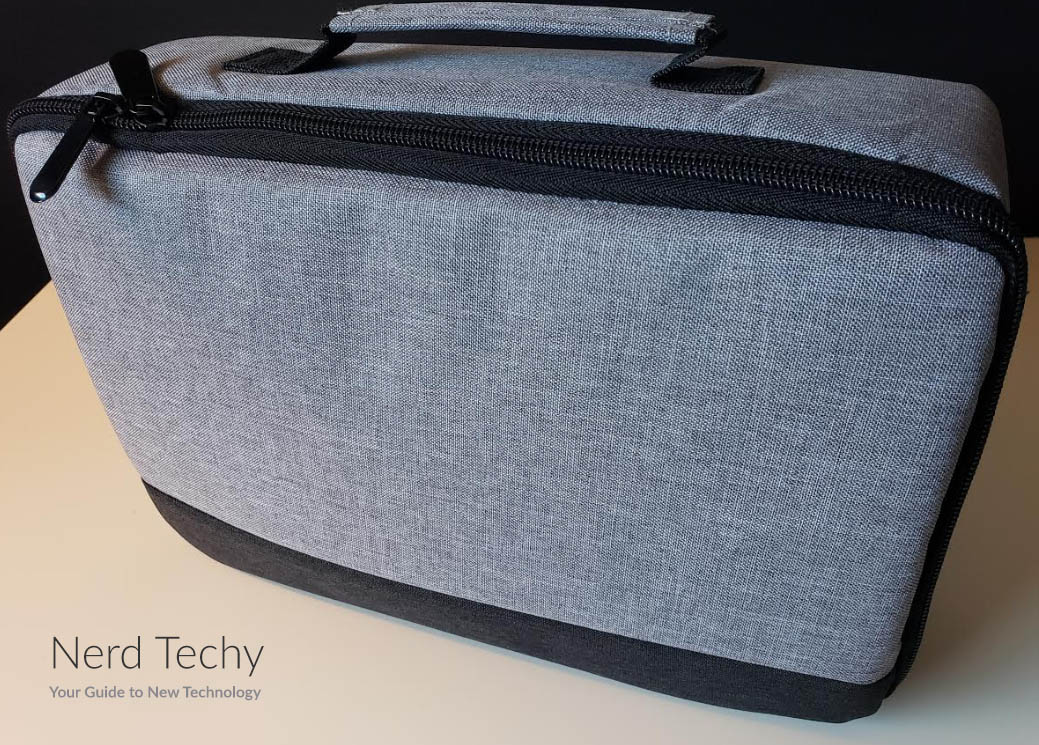 The Philips PicoPix Max. This is a truly portable projector that measures just 5.35 x 5.38 x 1.87 inches. Despite the small size, it still offers a true 1080p image. This is impressive for a smaller projector, and makes it well worth your time and money. The speakers are fairly minimalist, but that's to be expected from a projector that's smaller than the Game of Thrones Season 1 DVD set.
The CinemaX P1 4K. If you're looking for a 4K projector, the dazzling image from this beast is hard to beat. It offers a bright, 3,000-lume display, along with a built-in 40-watt Dolby 2.0 sound bar. That's a lot of features. You're going to pay a consummate price, but it's well worth the investment if you want the best projector on the market and money is no object.
The Canon Rayo S1. On the other end of the spectrum, this is a pocket-sized projector for on-the-go presentations and sharing videos with your friends. This projector is less than an inch thick, slim enough to carry in your back pocket and pop out as needed. As with any pocket-sized device, though, the sound volume is limited, so you should plan on having speakers if you're presenting to more than a handful of people.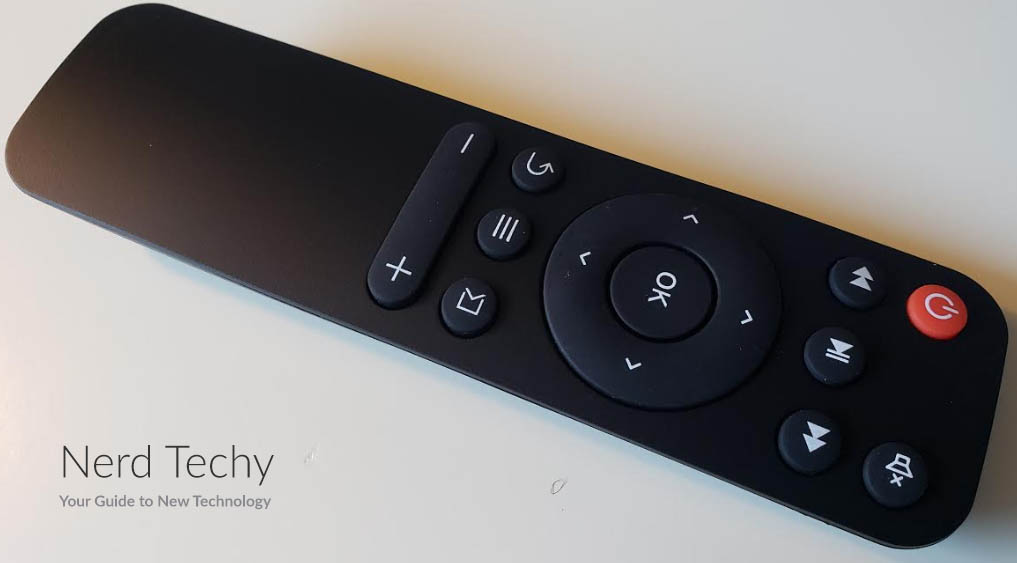 Final Verdict
The GoDee YG420 is a fantastic, middle-of-the-road projector that provides a great balance between "budget rate" and "corporate-grade". It's a solid choice if you don't need to make presentations on a day-to-day basis, particularly if you don't have a dedicated room.
Use Coupon Code Nerd420 when purchasing through GooDee's Website for $30 off!
The light is exceptionally bright, providing plenty of visibility under a variety of lighting conditions. It also offers a true HD display, which isn't always the case on a projector of this size and price. Finally, the built-in media player allows you to play videos directly from your thumb drive, which allows you to make presentations on the fly, without bringing your laptop with you.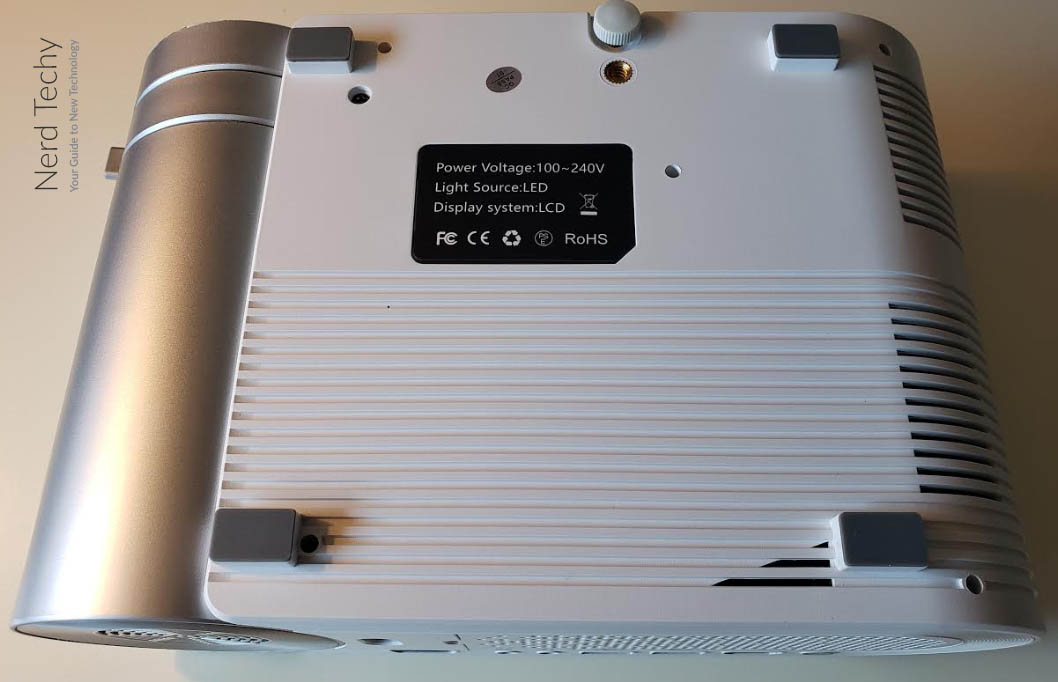 There are other, higher-priced brands that offer brighter lighting and higher resolution. But unless you're looking to use your projector as your primary display, it doesn't make sense to spend a small fortune. This projector gets the job done, and lets you play back your videos in HD without a lot of fuss.
Please consider sharing:
Note: At no extra cost to you, we may earn a commission for purchases using our links. Learn more.