These days, finding a good pair of earbuds can be tough. There are just so many options on the market. How do you possibly narrow down your options? There are any number of ways. To start with, you could look for the features you need the most. Do you need the longest battery life? The lowest latency? Noise cancellation? Depending on the features you want, you can significantly trim down your options. But you'll still have hundreds of choices to choose from. That's still way too many to reasonably do your research on all of them. Instead, it can be helpful to narrow your options to brands you know and trust.
Tronsmart is one of the biggest names in the Bluetooth audio marketplace. They've been around for a while, and most of their products have been well-received by the listening public. We're about to review two of their latest offerings, starting with the Tronsmart Battle Gaming Earbuds. These are AirPod-style earbuds with a slick, transparent case. Next, we'll check out the Tronsmart Onyx Prime Gaming Earbuds. These are in-ear buds with fitted wings for better ergonomics.
But just because they come from a reliable brand is no guarantee of quality. To make sure these buds are up to par, we'll need to take a deeper dive. We'll have to look at the comfort, the audio quality, and the battery life. We'll have to talk about latency, ease of use, and noise isolation. After we've thoroughly evaluated both pairs of earbuds, we'll have a much clearer picture. Let's see how they stack up!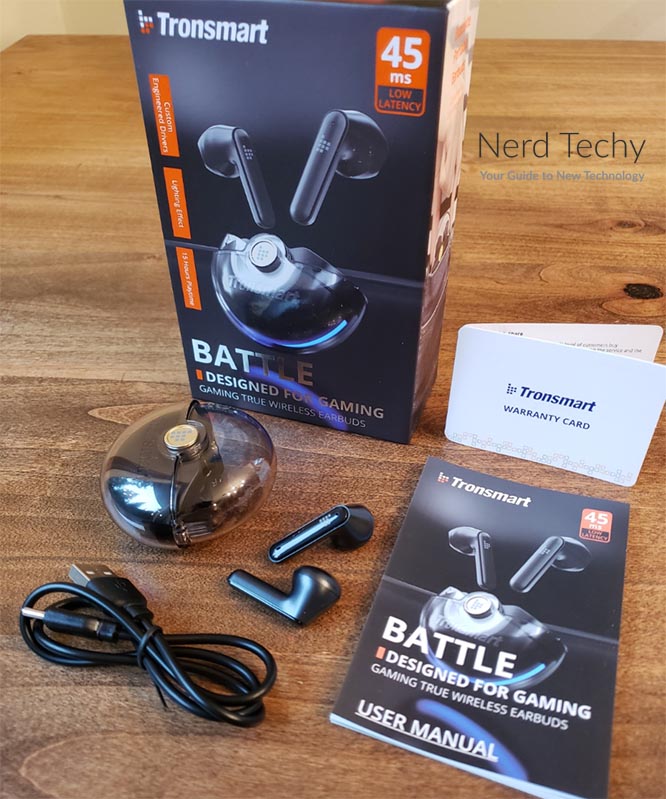 Tronsmart Battle Gaming Earbuds
The Tronsmart Battle Gaming Earbuds are built similarly to the original Apple AirPods. They have a vertical design, with squared-off, downward-facing studs that hang from the main buds. The actual shells have solid tips, which might be a downside for some people. That said, the solid tips don't stick deep into your ears. If your ears are very sensitive, this can be a good thing. Regardless, they stay in place well enough, even when you're being physically active.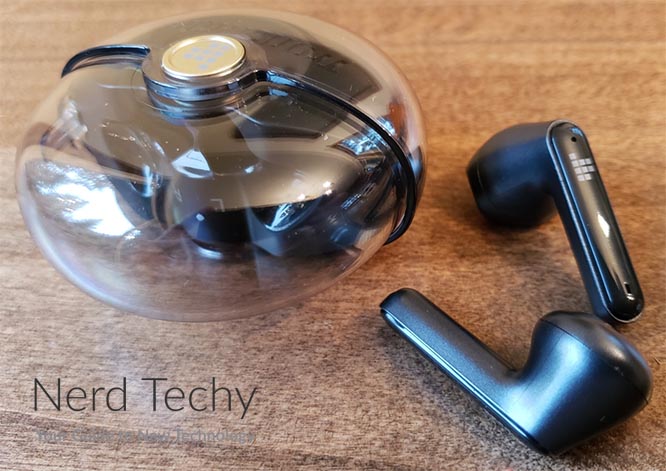 The earbud finish is matte black, which helps to prevent fingerprints from collecting. On the back, there are little patterns of grey square blocks. These mark the approximate location of the touch controls. With these controls, you can easily control a number of functions. You can skip tracks back and forth, adjust the volume, and play or pause your audio. You can also activate your phone's voice assistant, to perform other functions.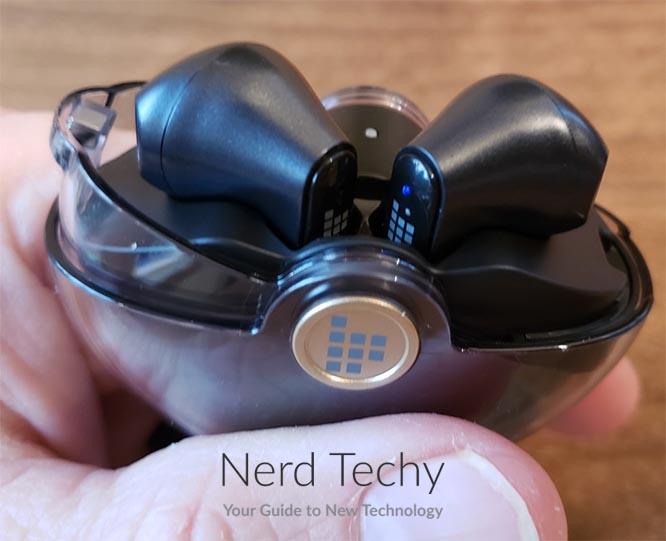 The housing is IPX5-rated for water-resistance. This means it can withstand sweat, splashing, or a light trickle of water. You don't have to worry about wearing these buds during an intense workout, or washing them with a damp cloth. As long as they aren't totally immersed in water, you should be okay.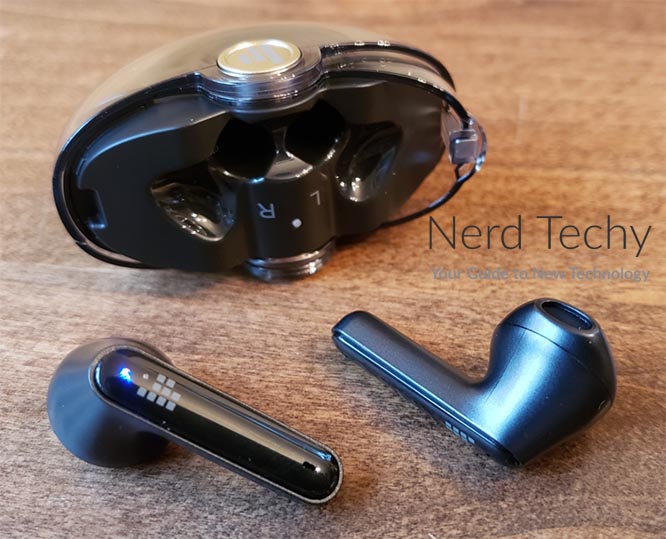 The charging case is disc-shaped, with a transparent housing and lid. This is pretty neat, since you can see your earbuds inside while they're charging. The bottom half is solid black, enclosing the physical battery. The coolest thing about this case is the way it opens. The transparent lid simply rotates open and closed as needed. There's also an attractive LED stripe around the bottom, which can be set to different colors.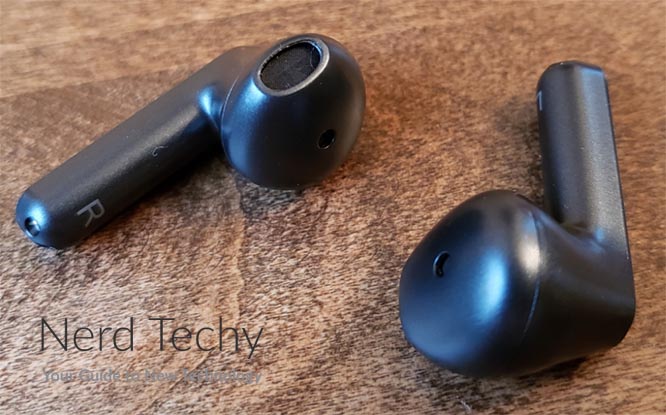 If you're a fan of unique cases, take a look at the Tronsmart Onyx Free. These are more compact earbuds that sit inside your ears. And while their case might look boring, it has a built-in UV sterilization function.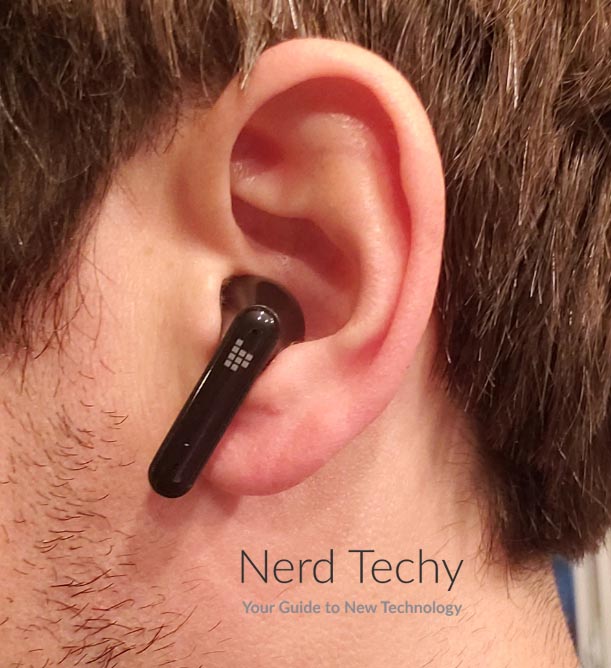 Battery & Connectivity
When it comes to battery life, the Battle Gaming Earbuds were somewhat disappointing. Each earbud will last for around 2 ½ hours per charge, assuming playback at half volume. This is way less than we normally expect to see from a modern pair of earbuds. That said, the case provides enough power for seven full recharges. This is enough for 20 hours of playback altogether. That's not terribly impressive, but it's not disappointing, either. When your buds run dry, they'll fully charge in about an hour in the case. The case itself takes about 90 minutes to charge, assuming it's totally dead.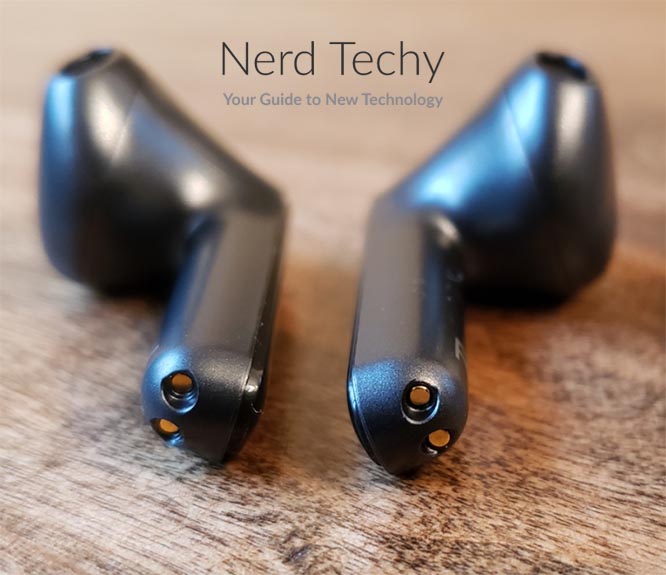 These earbuds connect to your phone or tablet using the Bluetooth 5.0 protocol. This is the current industry standard, and it's a major upgrade over the earlier Bluetooth 4.2 protocol. To begin with, it has lower latency. This means there's less gap between video and audio, so movies and games feel more natural. There's also more bandwidth. This means you can listen to higher-bitrate audio if you want to. Finally, the signal is significantly more stable. That means fewer dropped calls and weird audio glitches. We didn't have any complaints here.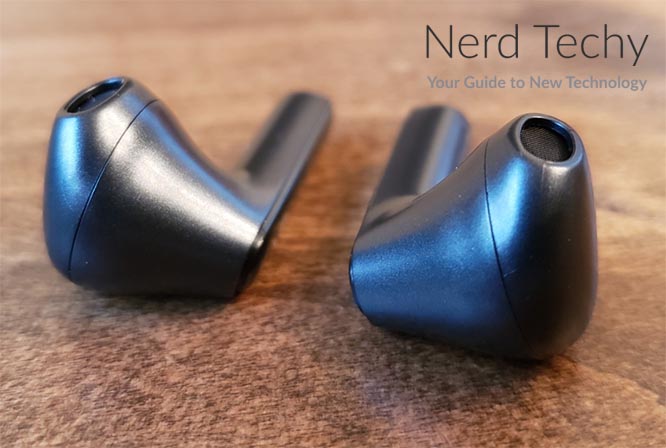 Audio Quality
In terms of audio quality, the Tronsmart Battle Gaming Earbuds perform very well. To begin with, you get excellent frequency response across the spectrum. Highs are clean and shimmery, lows are rich and boomy, and mids are clear and present. When you're listening to music, you can clearly hear all the instruments in fine detail. But the most impressive thing about these earbuds is their wide soundstage. This means you get an excellent sense of space when you're listening. It's great for music, but the power of the soundstage really comes to the front with gaming and videos. If you're in a multiplayer match, you can easily hear where sounds are coming from on the map.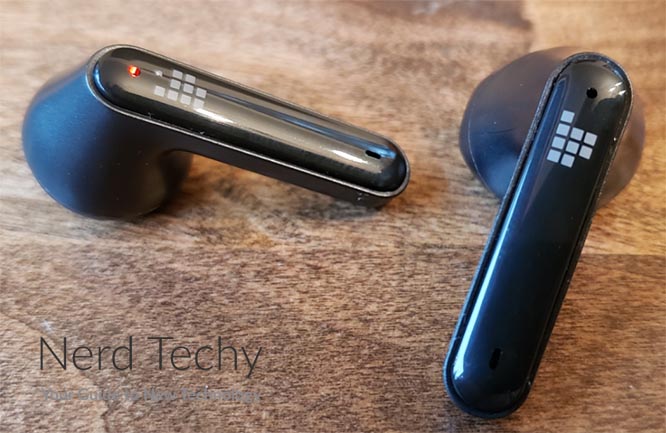 This is complemented by a low-latency gaming mode. Tap the earbuds three times, and you'll feel like you're listening on wired earbuds. Just keep in mind that this mode draws more battery life. You won't be able to go for more than about two hours in low-latency mode without recharging. Still, it's a great feature for competitive gamers who don't want latency messing up their game.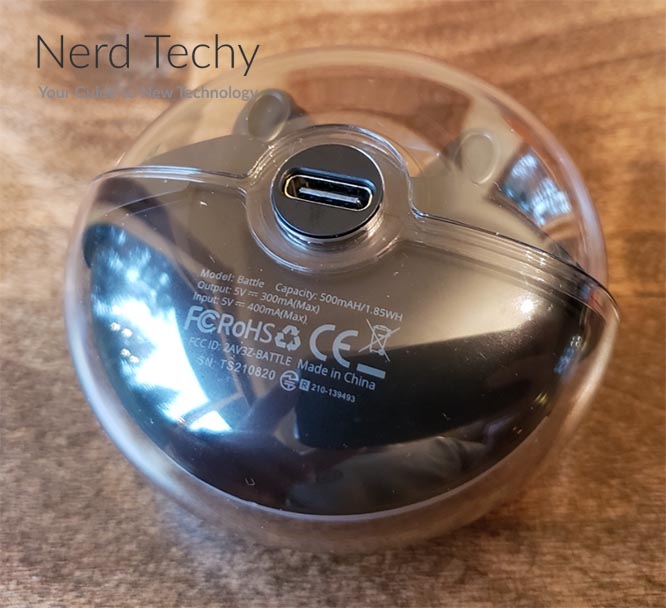 One thing the Battle earbuds don't offer is any kind of noise cancellation. If you need noise cancellation, the Tronsmart Apollo Bold might be a better choice. They have similar audio quality, as well as a longer battery life and an optional ANC mode. On the downside, some people find them uncomfortable.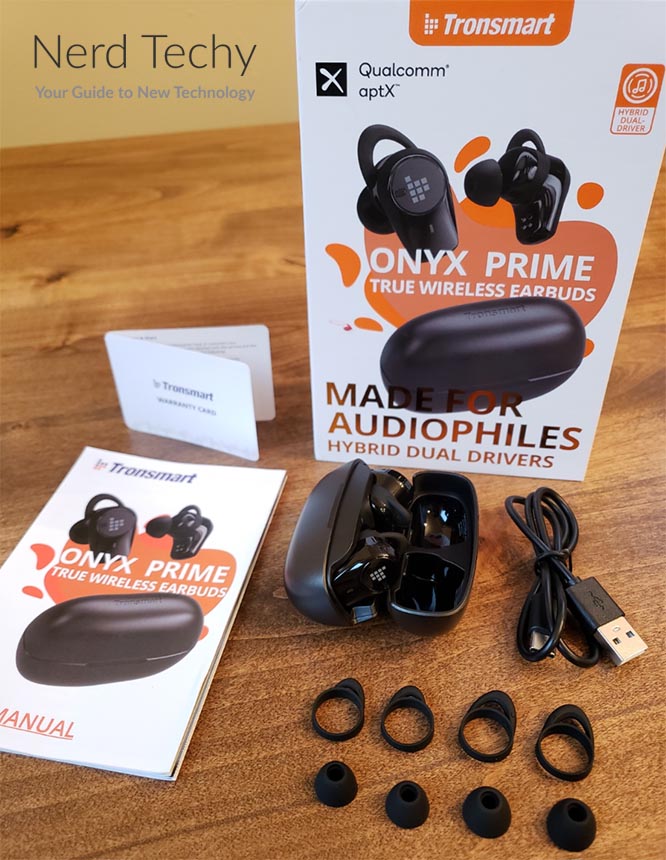 Tronsmart Onyx Prime Gaming Earbuds
The Tronsmart Onyx Prime Gaming Earbuds have a different design altogether. Instead of an AirPod-style profile, they're in-ear shells with nothing hanging out. They're small and glossy, with a black finish and rubbery ear wings for a comfortable fit. The kit actually includes two extra sets of wings, and two extra sets of silicone tips. These wings and tips are all in different sizes, so you can easily find the right fit for you.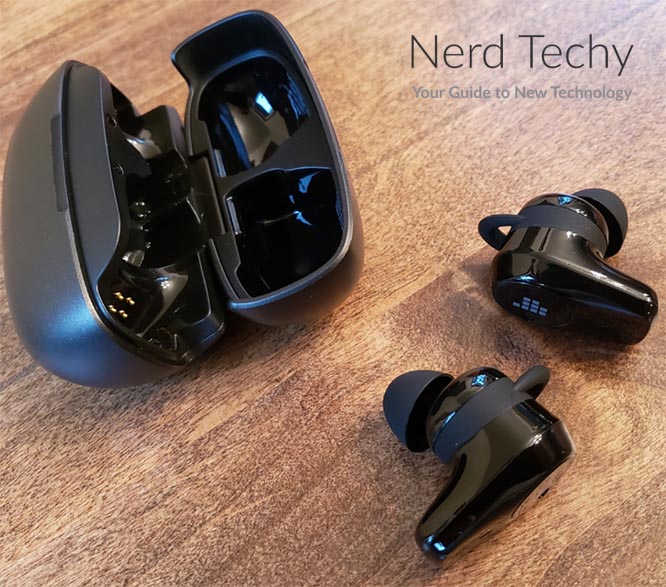 The backs of the earbuds are flat, and these surfaces serve as prominent touch controls. These perform all the functions you'd expect, including calling up your voice assistant. But what if you want a truly hands-free control option? If that's what you need, consider the Tronsmart Onyx Ace. These are AirPod-style buds that come with a little something extra: built-in voice controls. You can perform basic commands without even lifting a finger. On the other hand, these buds have much shorter battery life.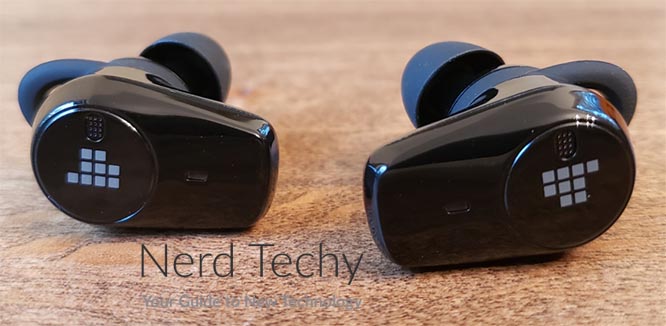 The kit includes an oblong charging case, with a matte black finish. The case has a clamshell-style design, and your buds drop into molded wells. They retain very well, with small magnets that keep them neatly in place. The only thing we didn't like about the case is that there are no LED lights to indicate the battery status. On the plus side, there's a USB Type-C cable included in the package.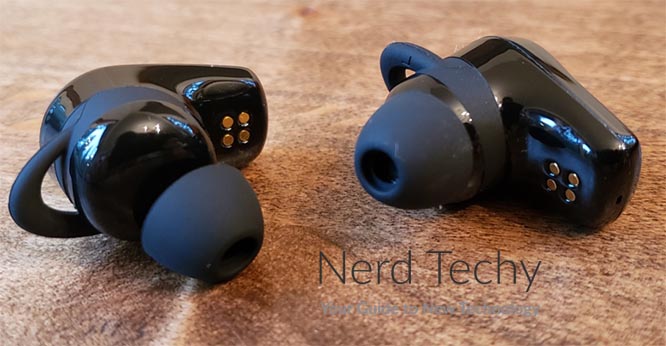 Battery & Connectivity
The Onyx Prime earbuds will provide just under seven hours of playback on a full charge. Not only that, but the charging case has enough juice for a full five recharges. This gets you around 40 hours of playtime before you have to plug in. That's a major improvement over the Battle earbuds. Charging via USB Type-C is easy, and only takes about two hours to perform.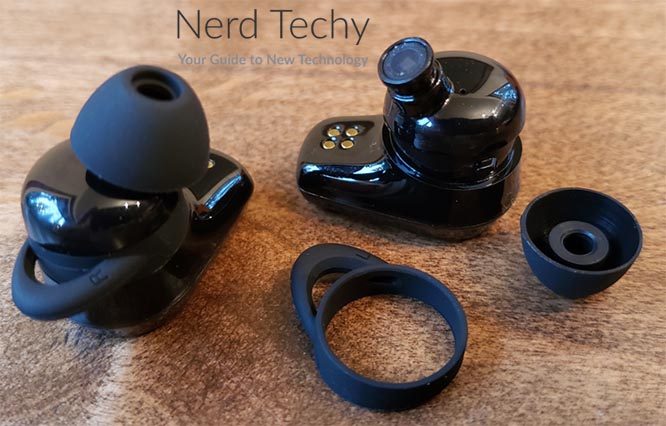 These earbuds use the latest and greatest Bluetooth 5.2 protocol. This is an upgraded version of Bluetooth 5.0, and offers most of the same benefits. That said, there's one important difference. Bluetooth 5.0 and earlier uses only one earbud to connect to your phone. This single earbud receives the signal for both channels. It then forwards the second channel to the second earbud. This introduces latency into the system, and slows you down. With Bluetooth 5.2, both earbuds receive their own individual signal, directly from your phone. Assuming your phone is compatible, you'll get virtually zero latency. And if your phone isn't, the earbuds are still backwards-compatible with older Bluetooth versions.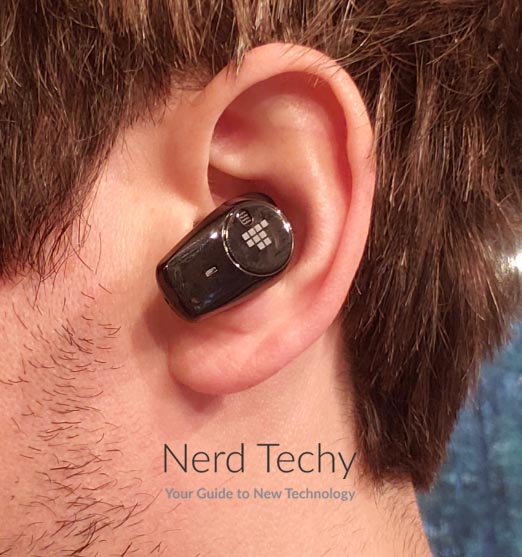 Audio Quality
The Onyx Prime Gaming Earbuds utilize dual drivers. This means there are separate drivers – one for bass and mids, and the other for treble. The result is excellent audio quality, with plenty of texture across the spectrum. Highs, mids, and basses all sound nice and powerful. The only notable downside is that the soundstage isn't as wide as the Battle Gaming Earbuds.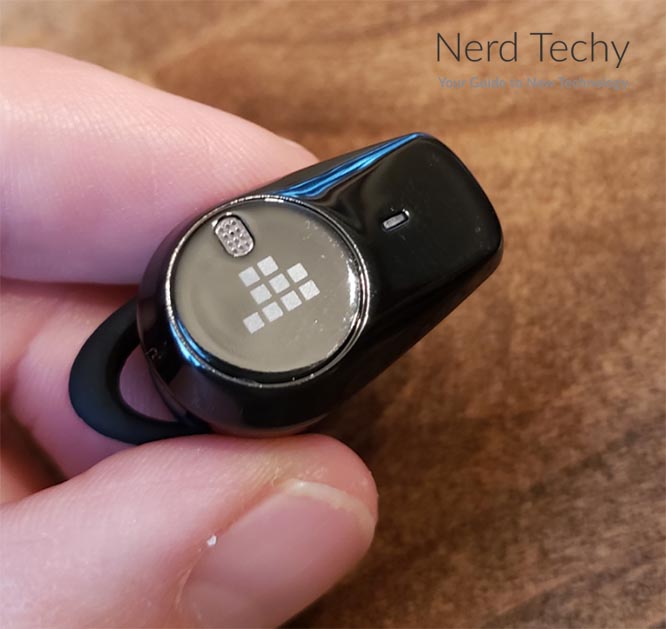 Then again, the Onyx Prime earbuds come with a companion smartphone app. This allows you to manually adjust the EQ, and create your own audio profile. So if you're not happy with the default EQ settings, you can just create your own. Not only that, but these earbuds utilize the aptX audio protocol, which is meant to reduce latency. And their low-latency gaming mode will reduce latency even further. That said, the latency is already exceptionally low, and low-latency mode drains extra batteries.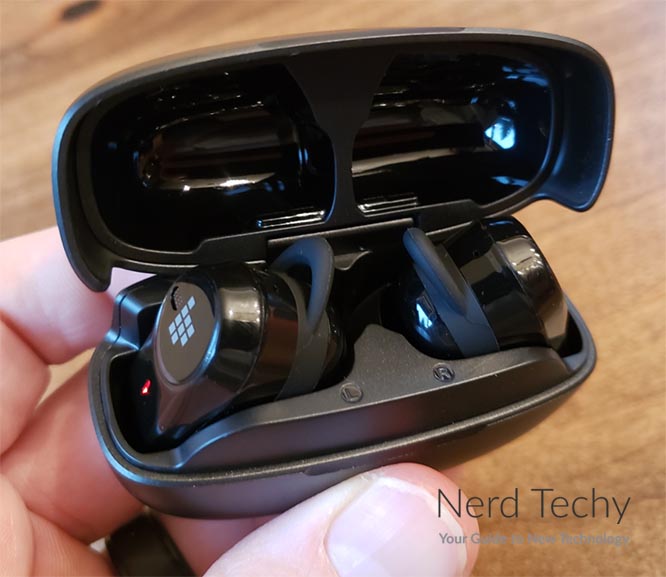 In addition to all that, you get CVC 8.0 noise isolation. This technology filters out background noise from your voice transmissions. That way, the other person can hear you more clearly. It's a great feature not just for phone calls, but also for in-game chat.
Final Verdict
So, where does this leave us? The Tronsmart Battle Gaming Earbuds provide excellent audio quality. We were particularly impressed by the size of the soundstage and sense of directionality. The case design is also pretty nifty. On the downside, the battery life is disappointingly short.
The Tronsmart Onyx Prime Gaming Earbuds offer superior battery life, as well as Bluetooth 5.2 connectivity. They have an ergonomic, in-ear design, and noise cancellation for clear in-game chat. The soundstage isn't as wide as the Battle earbuds, but the audio quality is excellent. The ability to adjust your own EQ is just the icing on the cake.
Meet Derek, "TechGuru," a 34-year-old technology enthusiast with a deep passion for tech innovations. With extensive experience, he specializes in gaming hardware and software, and has expertise in gadgets, custom PCs, and audio.
Besides writing about tech and reviewing new products, Derek enjoys traveling, hiking, and photography. Committed to keeping up with the latest industry trends, he aims to guide readers in making informed tech decisions.