If you're looking to upgrade to a set of ANC headphones, you're not alone. Over the past few years, the market has exploded, with hundreds of new offerings available. And with competition has come higher quality at affordable prices. Today's mid-priced cans are easily as capable as top-shelf models from a few years ago. This makes it a great time to upgrade to a new pair.
But it's not easy finding a good pair of headphones. For every quality piece of equipment, there's a pair that isn't worth your time or money. Thankfully, we're here to help you sort things out.
Today, we'll be looking at two different pairs of ANC headphones. First, we'll review the Vankyo C750 ANC Headphones. These are lightweight headphones that are perfect for travel and business. Next, we'll examine the AIKELA A7 ANC Headphones. These beefier cans are designed for pairing with two phones, another useful feature for business people. Which pair should you choose? We'll take an in-depth look at all the features and benefits of each set of headphones. After that, we'll know everything we need to know to render our final verdict.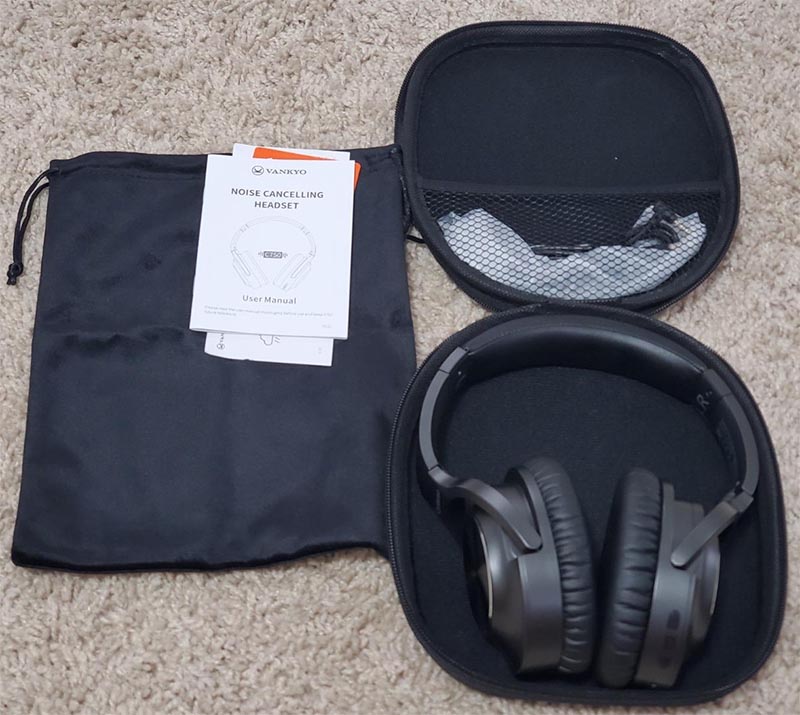 Vankyo C750 ANC Headphones
Vankyo is an established manufacturer of audio-visual equipment. In the past, we've enjoyed their wireless earbuds and video projectors, so we were excited to review their ANC headphones. The first thing we noticed about the C750 ANC Headphones was just how lightweight they were. At only half a pound, they're great for travel, and they're also comfortable to wear. There's not a lot of weight dragging down on your head, even if you're reclining.
In addition to being lightweight, the C750 headphones are also highly adjustable. The headband can be extended easily, with a metal insert that adds a bit of reinforcement. The ear cups can be rotated 90 degrees in either direction, accommodating most heads and faces. The ear pads themselves are constructed from memory foam with a protein leather shell. This gives them a firm, yet soft fit that easily contours to your face and temples.
On the right ear cup, you'll find all the controls you need to operate the headphones. At the front, there's a switch for activating or deactivating the ANC function. Behind that, there are a pair of ports for the Micro USB charger and a 3.5mm aux cord. There's also a green LED that helpfully illuminates when your headphones are in use. Behind that, a row of three buttons let you skip tracks, adjust the volume, and answer or end calls.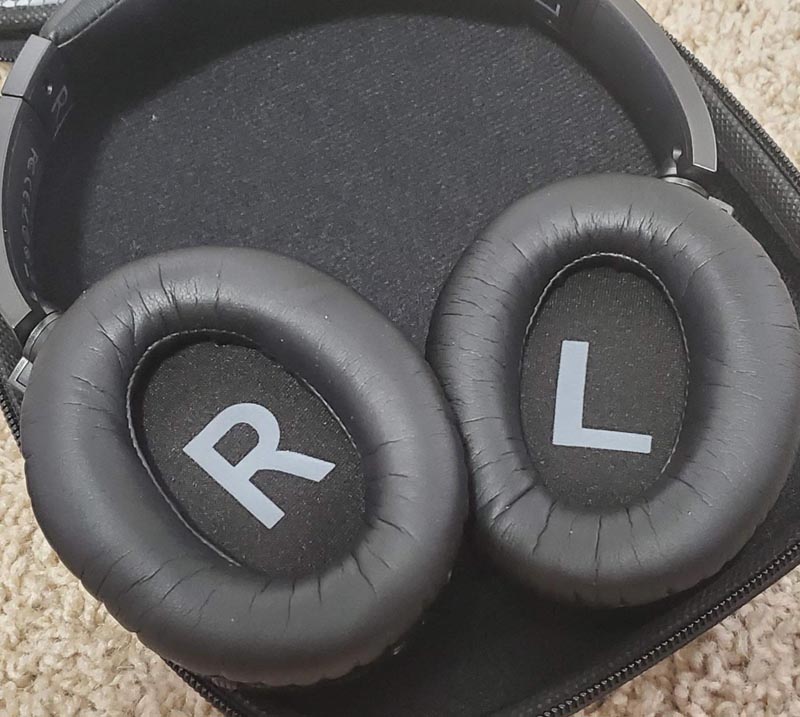 Along with the headphones themselves, the kit includes a few helpful extras to get you started. There's a Micro USB cable for charging, along with a 3.5mm cord for wired use. A simple drawstring pouch provides basic scratch protection for everyday transport. For even more protection, you also get a soft padded travel case with a simple zipper closure. All of this is protected by Vankyo's 2-year manufacturer's warranty and 24-hour customer support.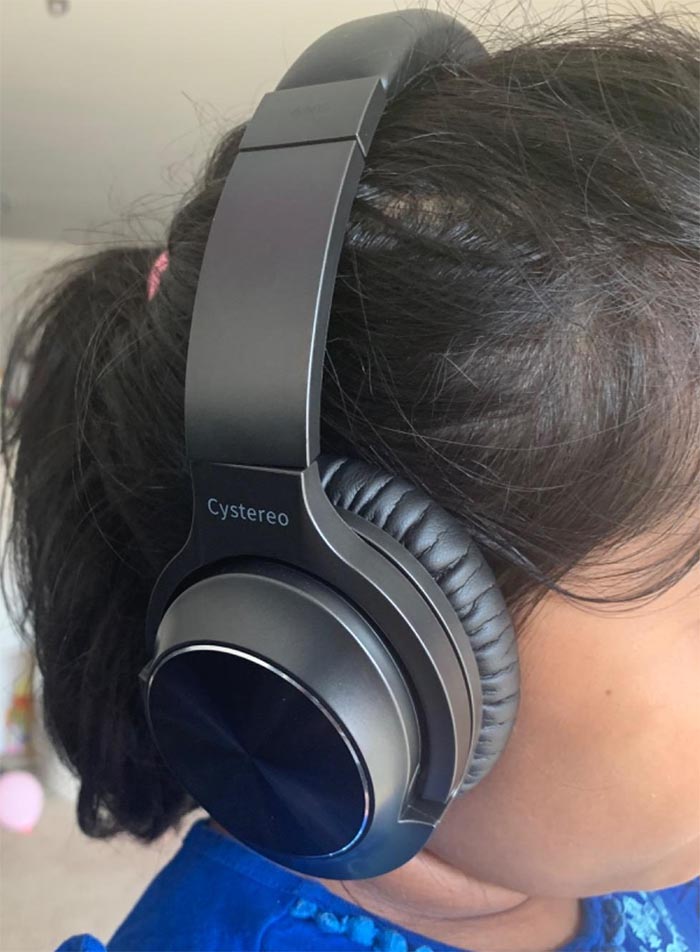 Battery & Connectivity
The C750's internal rechargeable battery is rated for 30 hours of playtime, but there are a couple of caveats. First, this is a manufacturer's rating, which means it's based on testing at medium volume. Depending what volume you play your music at, your battery life may be more or less. In addition, the rating of 30 hours assumes that you're not using the ANC feature. If you flip on the ANC switch, the playtime will drop to more like 20 hours. Regardless, you've got enough battery for a few days of listening. Recharging takes about 2 hours via Micro USB. And if you're unexpectedly out of juice, a 10-minute quick charge is enough for 2 hours of playback.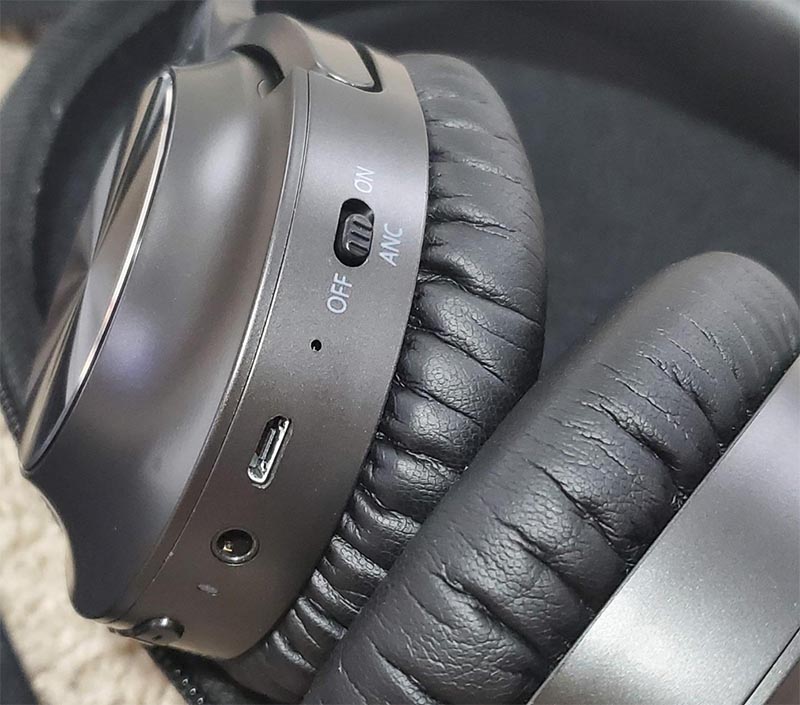 The Vankyo C750 headphones connect to your phone or MP3 player using the Bluetooth 5.0 protocol. This is the latest version of Bluetooth, with minimal latency and high bandwidth. Alternatively, you can simply use the 3.5mm cable to plug in directly. In this mode, you don't have to worry about draining your headphones' batteries. On the other hand, you also don't get to take advantage of the ANC function in wired mode. You also can't connect to newer iPhones this way without a USB Type-C adapter.
Sound Quality
The C750's 40mm drivers offer excellent quality for a mid-priced pair of headphones. There aren't any weaknesses in terms of bass, high frequencies, or mids. Everything is nice and clear, with a wide soundstage that provides a good sense of space. The EQ is flat, so there's no emphasis on any particular frequency. If you like to crank the bass up, you'll have to do it with your phone or MP3 player's EQ.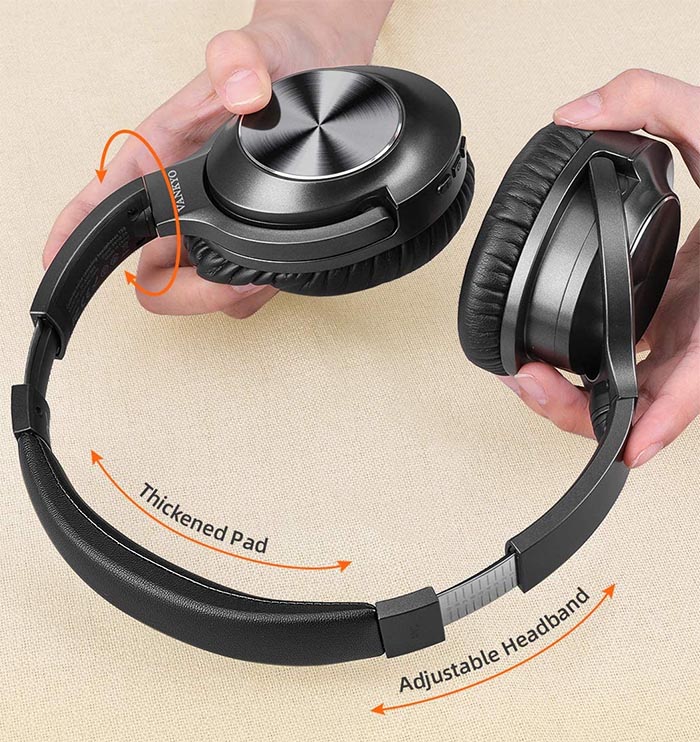 The ANC mode on the C750 is moderately effective. It's capable of filtering out most background noise, although it's better at handling lower frequencies. Under most circumstances, this is going to be just fine. Plane engines and train rumbles will be noticeably quieter. You won't be traveling in total silence, but you won't be able to hear background noise if there's music playing. Unfortunately, the ANC noticeably "flattens" music, so it doesn't sound as rich in this mode. Depending on how much of an audiophile you are, this may or may not be an issue.
The Vankyo C750 headphones feature CVC 8.0 noise cancelling technology. This isn't the same as the ANC. Instead, it's for filtering out noise from your microphones during phone calls. This brings your voice to the forefront, and makes it easier for the other person to understand you.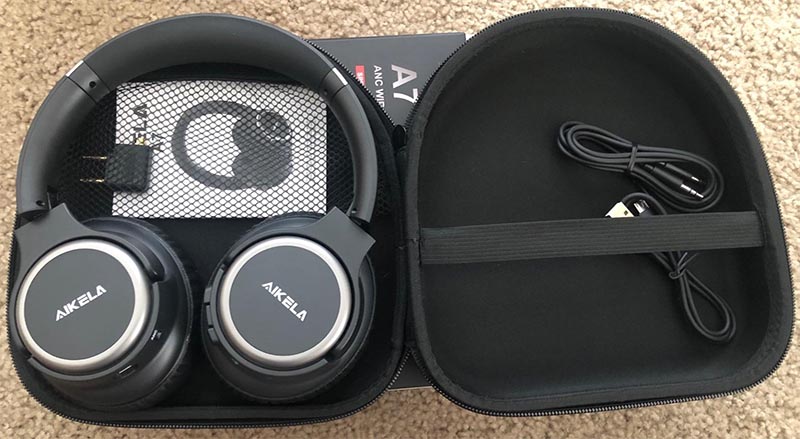 AIKELA A7 ANC Headphones
AIKELA is a somewhat newer company than Vankyo, but we enjoyed their wireless earbuds we reviewed in the past. When we unboxed their A7 ANC headphones, they felt a bit heavy at first. In retrospect, this judgement wasn't entirely fair. At 1.23 pounds, the A7 headphones are certainly no lightweight. But when compared to the C750 headphones we'd just looked at, they're huge.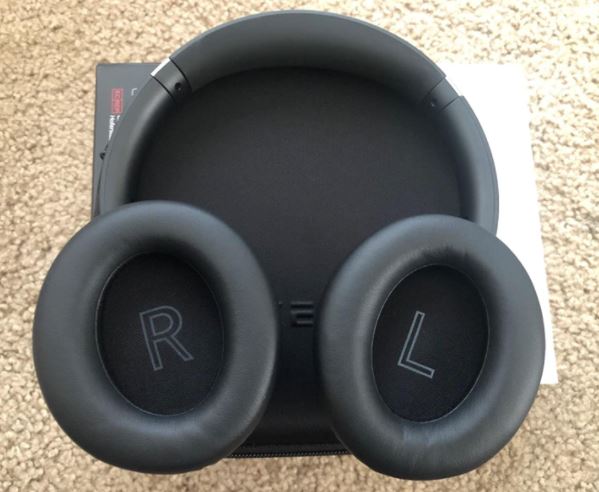 You'll notice the extra size in a few aspects. First, the headband is noticeably flatter and wider, with plenty of protein leather padding. The ear cups themselves are thick, with fat padding that forms deep wells around your ears. The padding is rich and cushy, and is comfortable against your face. Like the C750 headphones, the A7's ear cups can swivel 90 degrees, and the band is adjustable. As a result, you're looking at one of the more comfortable pairs of headphones at this price point.
On the left ear cup, you'll find a pair of volume controls that also skip tracks back and forth. In-between is a power button that also plays and pauses music or answers and ends calls. Behind these controls, there's a 3.5mm jack for an audio cable. On the right ear cup, there's a small toggle button for activating the ANC. Behind this, there's a Micro USB port for charging the battery.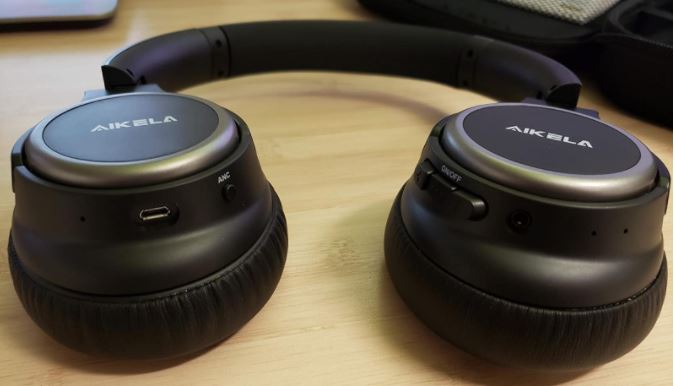 Along with the headphones, the box includes a 3.5mm audio cable, a Micro USB charging cable, and a stereo adapter. You also get AIKELA's 18-month manufacturer's warranty. They even offer a 30-day no-questions-asked guarantee. You can try the A7 headphones for a month and return them if they're not your cup of tea.
Battery & Connectivity
The A7 headphones have near-identical playtime to the C750 phones, so there's really no difference here. Similarly, they connect via Bluetooth 5.0 just like the first cans we looked at. But there are a couple of additional bonus options the A7 offers that the C750 doesn't.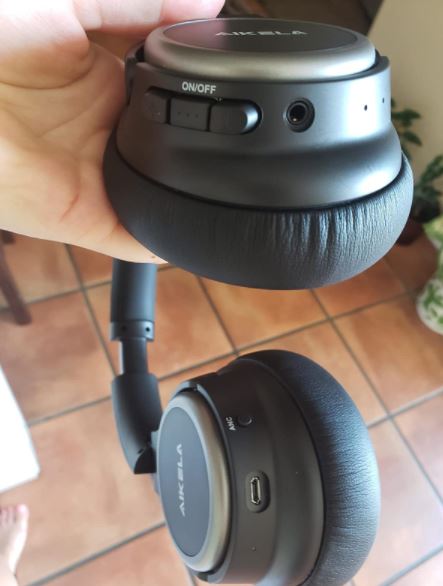 First off, the A7 headphones can connect to two devices at once. This way, you can connect two phones, or both a phone and an MP3 player. It's a good feature for businesspeople who have more than one phone. In addition, you can use the A7's ANC function when using the headphones in wired mode. Keep in mind, though, that this still requires battery life. But with up to 40 hours of playtime in this mode, you haven't got anything to worry about. You can still use the A7 headphones in wired mode indefinitely, as well. You just can't do it with noise cancelling activated.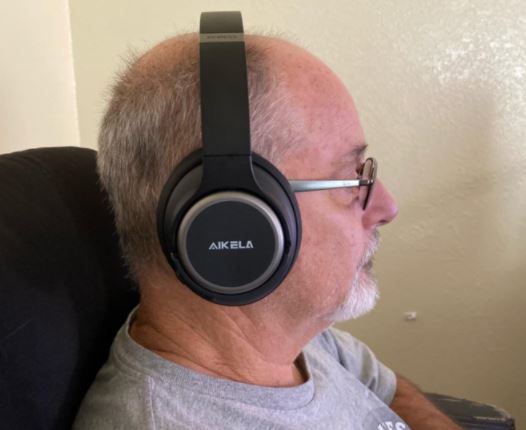 Sound Quality
The AIKELA A7 ANC Headphones provide very good audio quality for the price. They have a flat EQ, so there's no emphasis on any particular frequency. Bass, mids, and trebles are all equally present in the mix. This doesn't mean the mix is muddy, though. A wide soundstage ensures that every instrument has its own place, so you can enjoy any genre you prefer. We're not saying these are studio-quality headphones. But for a mid-priced pair, you're looking at a top performer.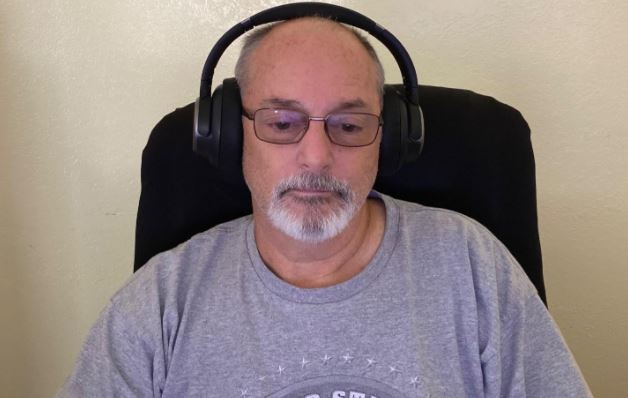 The ANC was similarly impressive. It doesn't block all background noise – you'll still need music to drown out the noise that's left over. But it will lower the ambient volume by about half. This is good enough for most purposes, unless you need total silence. Better yet, the ANC doesn't negatively impact the audio quality. Your favorite tunes will still sound nice and rich, even with noise cancelling turned on.
The A7 headphones use CVC 8.0 noise cancellation for hands-free calling. This makes it easy for the other person to hear you, even if you're in a crowded place. How well you're able to hear them will depend on their mic.
Final Verdict
As you can see, both of these headphones offer some great value at a medium price point. But which one is best? For those who prize travel or comfort, the Vankyo C750 ANC Headphones are a better choice. Their lightweight, compact design makes them easy to transport, and they won't strain your neck like some pairs of headphones. That said, the ANC function disappointed us, since it lowered the audio quality. Whether or not this is a deal-breaker depends on how much you value pristine audio.
The AIKELA A7 ANC Headphones are the better choice for audio quality. Considering the price, we were seriously impressed by both the drivers and the ANC function. They're no slouch when it comes to comfort, either, with thick, luxurious padding. The only thing we didn't like was the weight, which was a touch heavy.
Meet Derek, "TechGuru," a 34-year-old technology enthusiast with a deep passion for tech innovations. With extensive experience, he specializes in gaming hardware and software, and has expertise in gadgets, custom PCs, and audio.
Besides writing about tech and reviewing new products, Derek enjoys traveling, hiking, and photography. Committed to keeping up with the latest industry trends, he aims to guide readers in making informed tech decisions.