As technology advances, electronics keep getting smaller and smaller. For example, the first hard drive was shipped in 1956, and held only 5 megabytes of data. And when we say "shipped", we're not just using a generic term. It was the size of two refrigerators, and had to be moved with a forklift. Today, we have three-terabyte hard drives and tiny flash drives that can fit in your pocket. No forklift required.
Similarly, computers have gotten smaller. Remember laptops from the 1990s? They weighed as much as a couple of bricks, and were well over an inch thick. If you actually used one in your lap for more than an hour or so, your legs would go numb. Modern laptops are virtually weightless. Apple has even capitalized on that with their MacBook Air. It's in the name!
The downside of these smaller devices is that there's not a lot of room for ports. With a slim, compact design, you might get two or three USB ports. If you get an HDMI port for an external monitor, you're buying an unusual laptop. The solution to this problem is to use a universal docking station. With a docking station, you can expand your laptop or notebook by using a bunch of peripherals. We've reviewed some Surface Pro docking stations (like the Kensington SD6000 and SD7000) in the past for expanding your Microsoft tablet. We've also looked at 4K crossover docking stations such as the Kensington SD4900p.
Today, we'll be reviewing the WAVLINK (Model: WL-UG76PD2) USB-C Universal Docking Station. This is a chunky docking station, designed to sit on your desk with all your peripherals connected. Plug in your laptop, and you effectively turn it into a multi-display desktop computer. Unplug it, and you're back to a portable configuration in mere seconds. But how well does it actually perform? And what does it allow you to do? We're about to take a close look at this docking station. We'll examine the connectivity, the ease of installation, and how much power it can supply. We'll also talk about the overall physical construction, and how durable it is. Let's dig in, and see what the WAVLINK Universal Docking Station brings to the table!
Overall Design
The WAVLINK USB-C Universal Docking Station is a beefy unit that's tough and durable. With its anodized aluminum construction, it's almost over-engineered. The sides, front, and back are smooth and glossy, which gives it a nice shine. On the other hand, this glossy surface can also show fingerprints, which isn't a desirable feature. The top has a brushed finish, which adds a touch of flair. Towards the front, there's a grey plastic panel that covers the right corner of the unit. We're not really sure why this exists, but it breaks up the monotony of the plain black finish.
On the right hand side, there's a locking hole, which can be used to padlock the unit to your desk. Now, don't get us wrong, the WAVLINK docking station isn't cheap. But it's also not incredibly valuable. If someone's going to steal your stuff, they'll take your monitor before they take a docking station.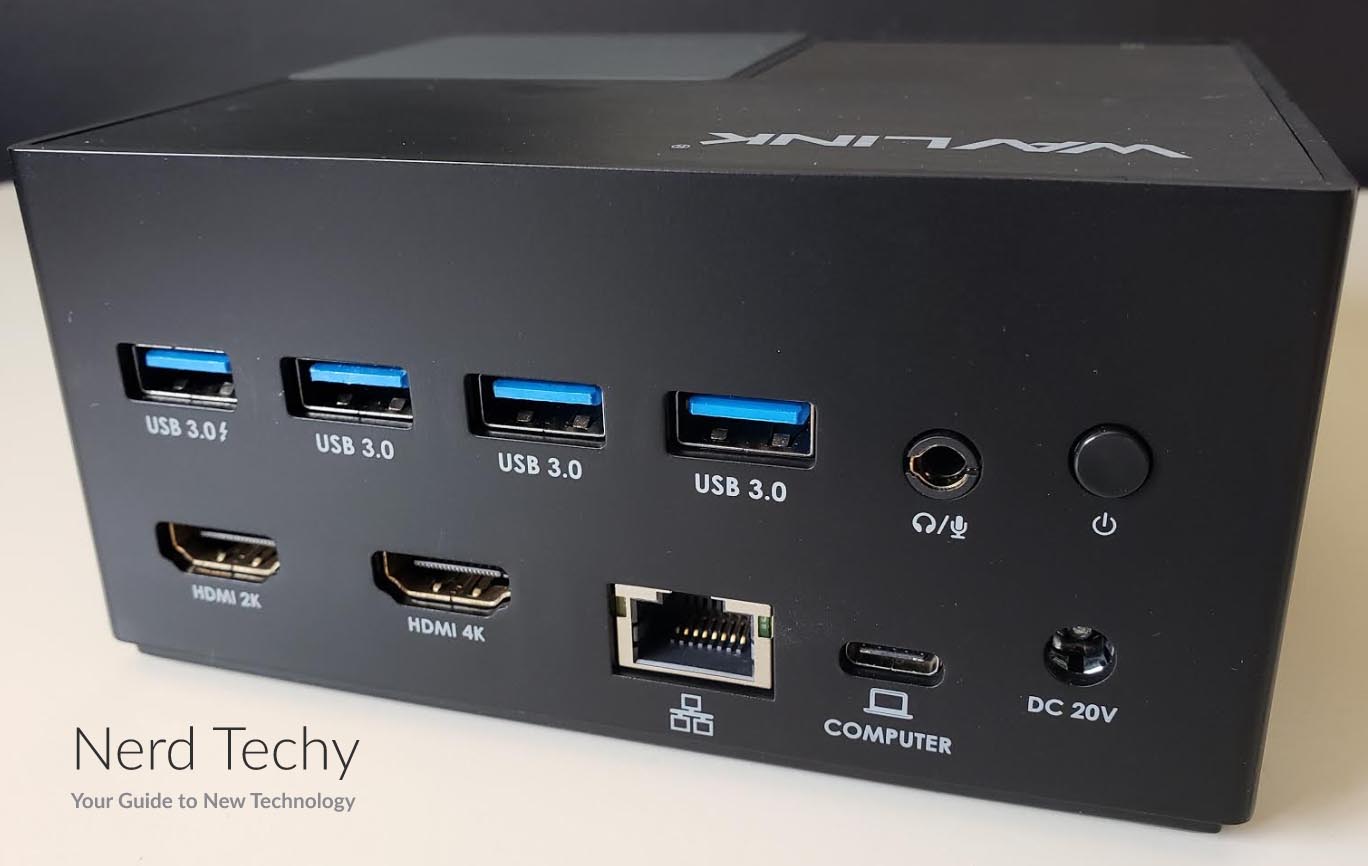 The overall dimensions are 4.96 inches in width, 4.13 inches in depth, and 2.64 inches in thickness. This is fairly chunky, but it's not terribly large. You can throw it in a backpack or laptop bag without it taking up a ridiculous amount of space. Similarly, at 1.25 pounds, it's a bit heavier than you might expect. But you're looking at a very durable device. WAVLINK could have made it lighter if they'd gone with a cheap plastic shell. Instead, you get what you pay for: a docking station that won't fail just because it took a few knocks.
All of the input and output ports are located on the back. The USB ports are well-designed, with blue inner tabs that are easy to see. At first, this seems like a minor feature, but it's actually a good benefit. Because you can see which way the tab is facing, it's easy to orient the USB plug. This means you don't have to keep flipping plugs around, crossing your fingers that this time they will plug in. There's also a simple power button, which makes it easy to turn on and off. This isn't strictly necessary. However, it allows you to easily save power without individually turning off all your peripherals.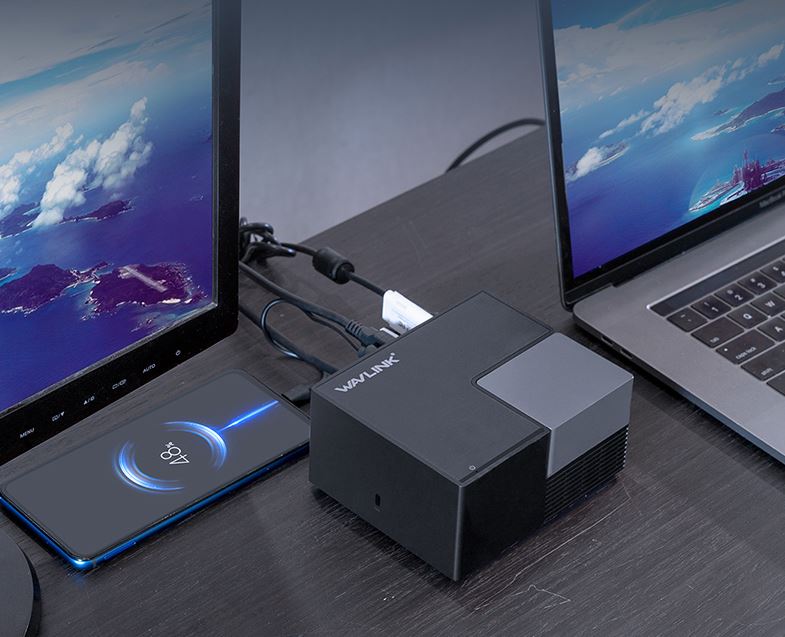 The WAVLINK (Model: WL-UG76PD2) Universal Docking Station comes with a 100-watt power adapter. This power block is about half the size of the main unit, and keeps the station itself from overheating. Not that overheating is an issue to begin with. The front of the WAVLINK docking station is vented, which allows for plenty of air flow. There are no USB cables included in the kit. That said, this shouldn't be a significant problem. After all, this is just a docking station. Presumably, all of your devices already came with USB cables.
Along with the unit and the power adapter, you get a 12-month manufacturer's warranty. This protects you from any damage, and adds a lot of value to the kit. Just make sure to fill out the warranty card and mail it in. Otherwise, you won't be covered.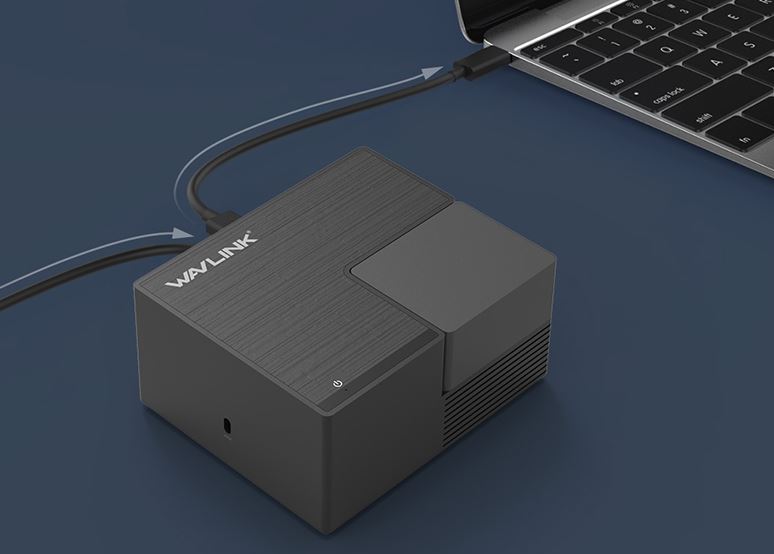 Setup and Ease of Use
When it comes to setup, the WAVLINK USB-C Universal Docking Station is relatively simple. Just set it on your desk, connect the power adapter to a power outlet, and you're ready to connect peripherals. You get a total of four USB Type-A ports, two HDMI ports, an Ethernet port, and a 3.5mm audio jack. This allows you to connect just about any combination of peripherals. Not only that, but the first USB port supports fast charging. As a result, if you aren't using all four of them, leave that port free. It's great for charging your smartphone and other USB devices that support Quick Charge 3.0 technology.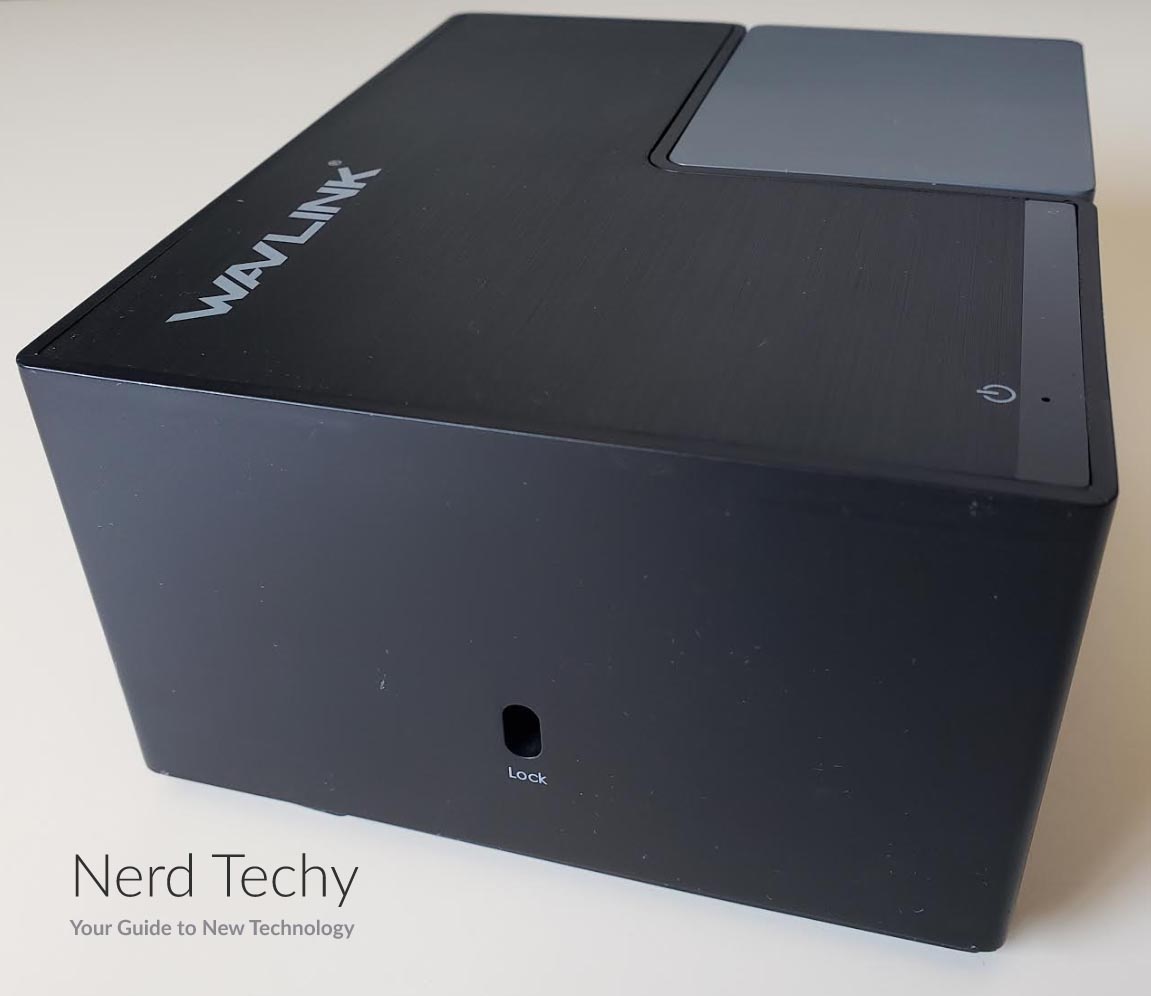 Your laptop connects to the WAVLINK docking station with a single USB Type-C cable. On the one hand, this is useful for the vast majority of modern laptops. Connect a keyboard, a mouse, a monitor, and whatever other devices you want. As a matter of fact, you can actually use two monitors simultaneously. You can configure these displays however you desire. With a single display, you get up to 4K video at 30 frames per second. With a dual display, this quality drops to 1080p, which is still good enough for almost any application. On the other hand, the USB Type-C design means you won't be able to use older laptops. Without a USB Type-C connection, you won't be able to use any of your peripherals.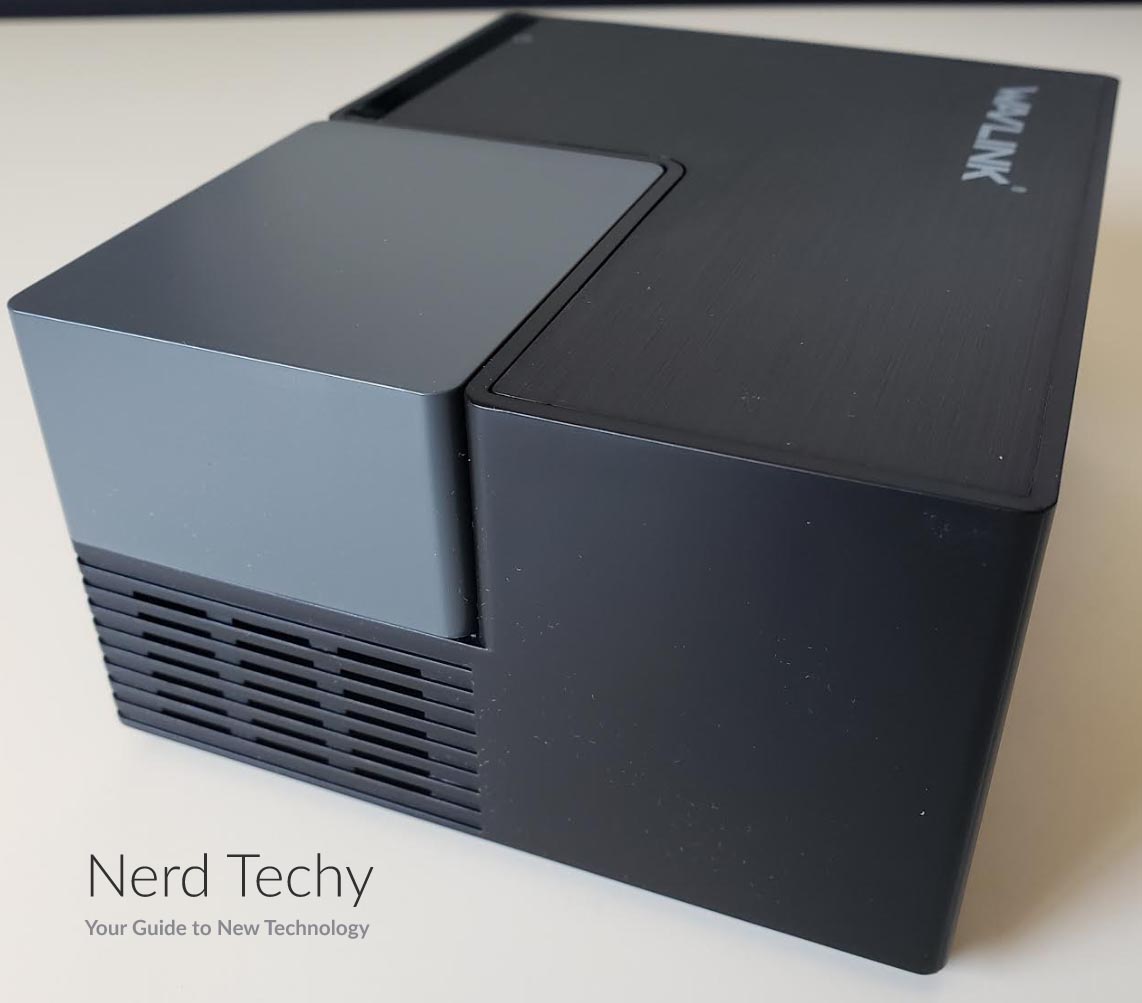 Moreover, the single USB Type-C connection has a maximum bandwidth of 10 Gbps. For most purposes, this will be plenty of bandwidth. However, you may run into issues if you're using multiple external hard drives. In that case, the single cable is going to form a bottleneck, which can limit your read/write speeds. For charging, you get more than enough power. The USB Type-C port can deliver up to 65 watts, which is good enough for most modern laptops. Again, though, you run into a bottleneck. The total maximum power delivery is 100 watts. If you're using a bunch of USB powered peripherals, the remaining 35 watts may not be sufficient. But once again, 100 watts should be more than good enough for most configurations.
Compatibility
As we already said, the WAVLINK USB-C Universal Docking Station is only compatible with USB Type-C laptops. That said, it's compatible with just about any laptop that meets that requirement. You get support for Windows 8 and newer, as well as Mac OS X and newer. For most purposes, the docking station is completely plug and play. You don't have to worry about installing drivers or going through any kind of extended setup.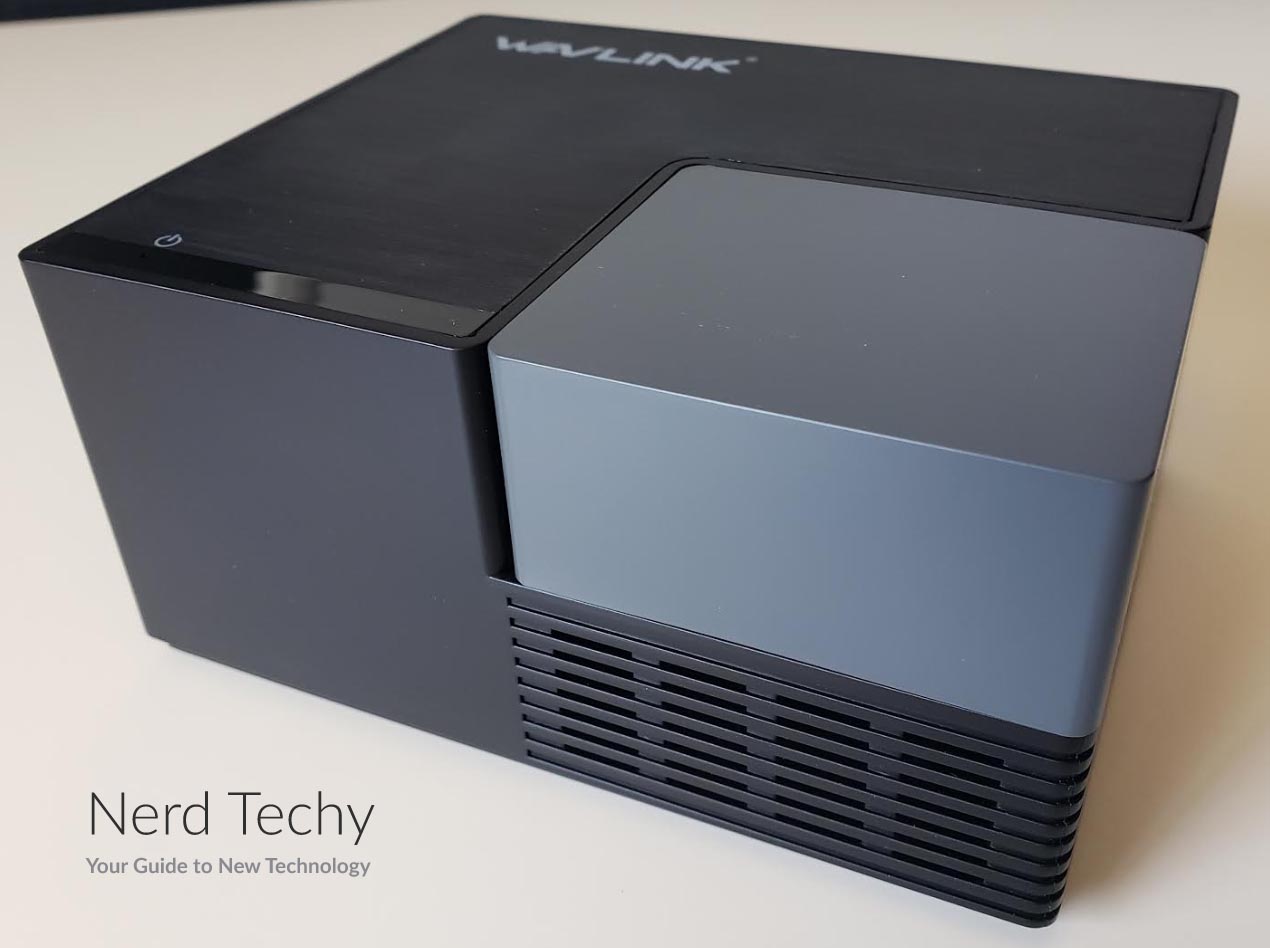 There is one exception to this, though. With Windows systems, you get the choice of extended or mirrored screens right out of the box. On Mac machines, however, the out of the box configuration is limited to mirrored screens only. To use an extended screen, in the InstantView UI, there's a button "optional driver installation" for 1-click driver install. It saves time for users who want to use an extended display, and don't need to download the driver manually. In Windows 10, the 1-click driver installation can be completed in ~15 seconds.
The WAVLINK Universal Docking Station uses a System on the Chip (SOC) processing system. This is superior to many other docking stations, which rely on your machine's GPU for processing. In other words, your computer doesn't have to deal with the entire monitor interface. It simply sends the data directly to the WAVLINK unit. Inside, a secondary GPU will interface with the monitors. This takes a significant load off of your computer, so you can get the best possible performance.
In addition, the docking station will handle audio. With a 3.5mm audio in and out jack, you can use many different peripherals. The most obvious application here is if you have permanent desktop speakers. Simply connect them to the docking station, and that's one less cable you have to worry about. You can also use a headset if you like, since the jack will handle audio in both directions.
Final Verdict
As you can see, the WAVLINK (Model: WL-UG76PD2) USB-C Universal Docking Station has a lot to offer. To begin with, it's very well-engineered. With a tough anodized aluminum case, it's capable of taking a beating. It's also well vented. A grill on the front allows for plenty of airflow. As a result, it will stay cool even when it's drawing a full 100 watts of power.
Admittedly, the power supply and maximum data bandwidth are a bit limiting. But considering you're connecting a single USB Type-C cable, this is a matter of necessity. And you still get up to two monitors, up to four USB peripherals, Gigabit Ethernet, and even an audio jack. You can connect just about anything you want, with the exception of high-powered external hard drives. All in all, you're looking at a very well-designed docking station. The built-in power button and external power supply are just icing on the cake.
Meet Derek, "TechGuru," a 34-year-old technology enthusiast with a deep passion for tech innovations. With extensive experience, he specializes in gaming hardware and software, and has expertise in gadgets, custom PCs, and audio.
Besides writing about tech and reviewing new products, Derek enjoys traveling, hiking, and photography. Committed to keeping up with the latest industry trends, he aims to guide readers in making informed tech decisions.