Quick Analysis
Pros
Supports up to 4K video.
Supports motion tracking, PIP, and other advanced functions.
Available on both Windows and Mac.
Free trial version available.
Cons
Must pay to unlock all features.
New effects each month only for premium plans.
These days, we share our entire lives online. We go on vacation, snap a few pictures, and share them with friends and family as we go. Similarly, if you're trying to share your passion with the world, social media is king. It's the best way to share with your friends, and the only way to go viral. But everyone else is already putting their content online. If your videos are shaky and raw, people are going to prefer someone else's. To get the most engagement, you need videos as clean and well-produced as the ones that are going viral. And your smartphone's native editing software isn't going to cut the mustard.
Now, you might think that you need some expensive software to make a high-quality video. And it's true that special effects and other advanced features still require exclusive programs. But everyday editing has become affordable enough that everyone can get in the game. We're not talking about some basic, Windows Movie Maker-style editor, either. We're talking about advanced features like stabilization and motion tracking.
Today, we're going to review the Wondershare Filmora X Video Editor. This is an editing suite that goes well beyond the basics, but still comes at an affordable price. So, how well does it perform, and what is it capable of? We took a close look, and dug into all of its features. Now, we'll explain how it works, what it can do, and even its limitations. Then, we'll render our final verdict. Let's dig a little deeper!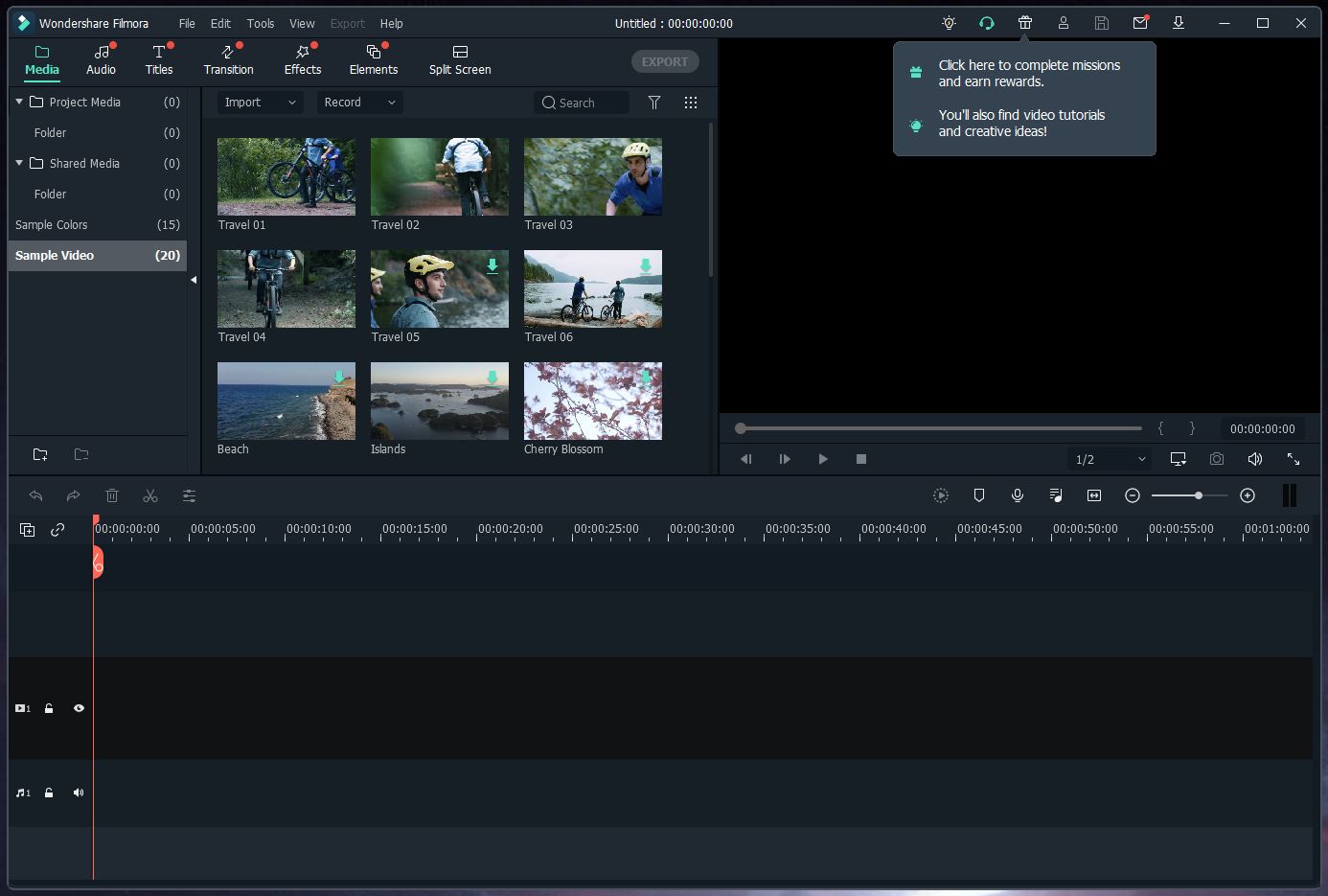 Filmora X Basics
Filmora X is a fully-functional software editing suite for Windows and Mac. The Windows version runs on Windows 7, 8, or 10, provided you have the 64-bit version of the OS. If you're running on Mac. You'll need MacOS 10.12 or later. You'll also need to make sure to download the Mac version of the software, which is a different install file. Both versions are available as a free trial version, with all the functions of the full version. You can import files, edit them, and play around with all the features. However, anything you create will have a Wondershare watermark on the video. To get rid of the watermark, just pay for the full version.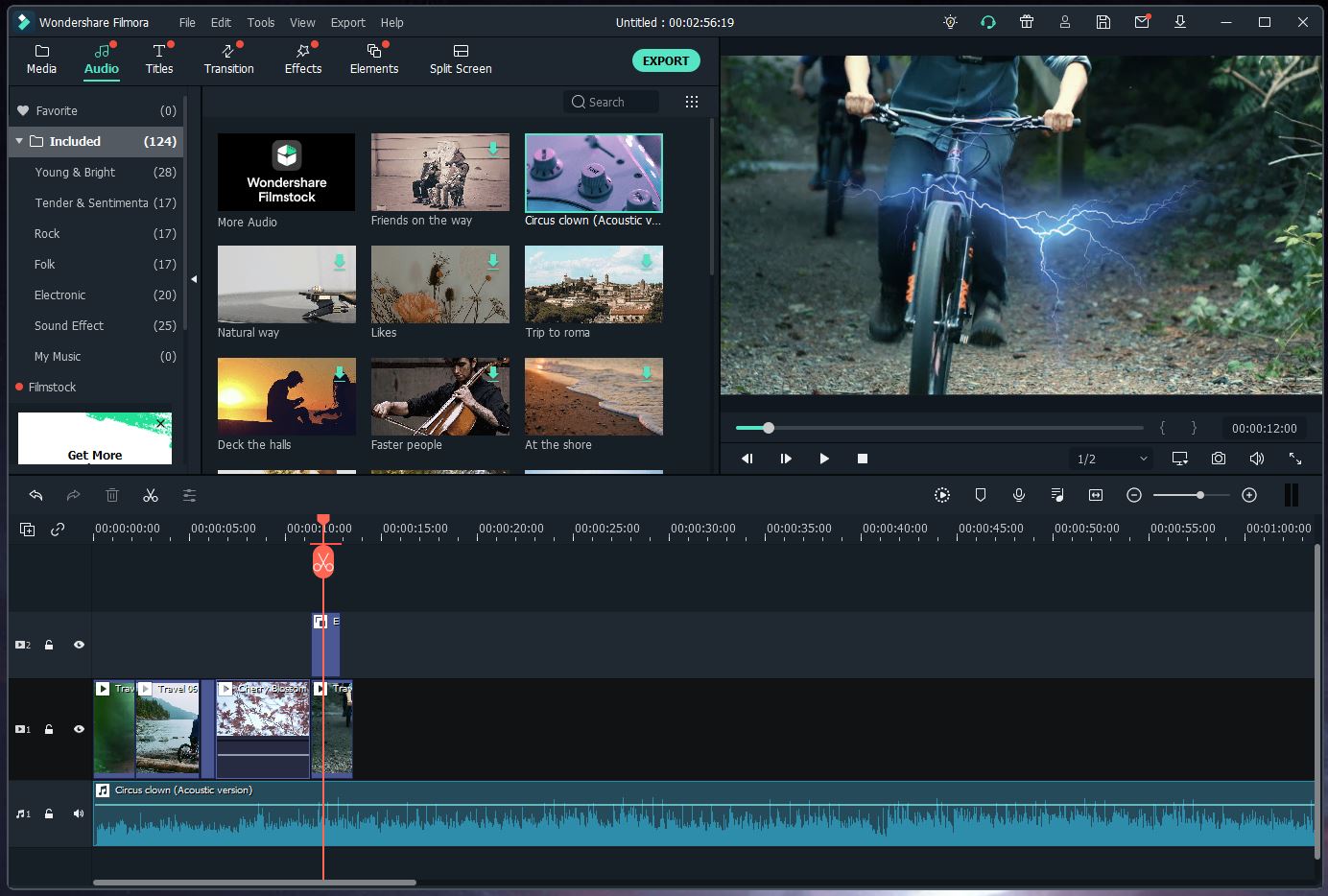 Once the install file is downloaded, just run it like you'd run any other installer. Filmora X takes just a few minutes to set up. The basics of the software are like any other standard video editor. You view your video on a timeline, and make changes as you go along. You can also apply effects to specific parts of the timeline. Just click where you want the effect to start and where you want it to end, then apply the effect. These "keyframes" make it easy to determine where filters and other features should start and end.
That said, Filmora X is only an editing suite. It can alter your videos, combine them, and convert them to different formats. However, it won't actually capture any video. If you want to record videos from social media, YouTube, and other sources, you'll need different software. VideoProc Video Editing Software can capture video from all over the web. You can even set it ahead of time to pre-record sports or concerts. That said, the editing features themselves are less full-featured than those of Filmora X.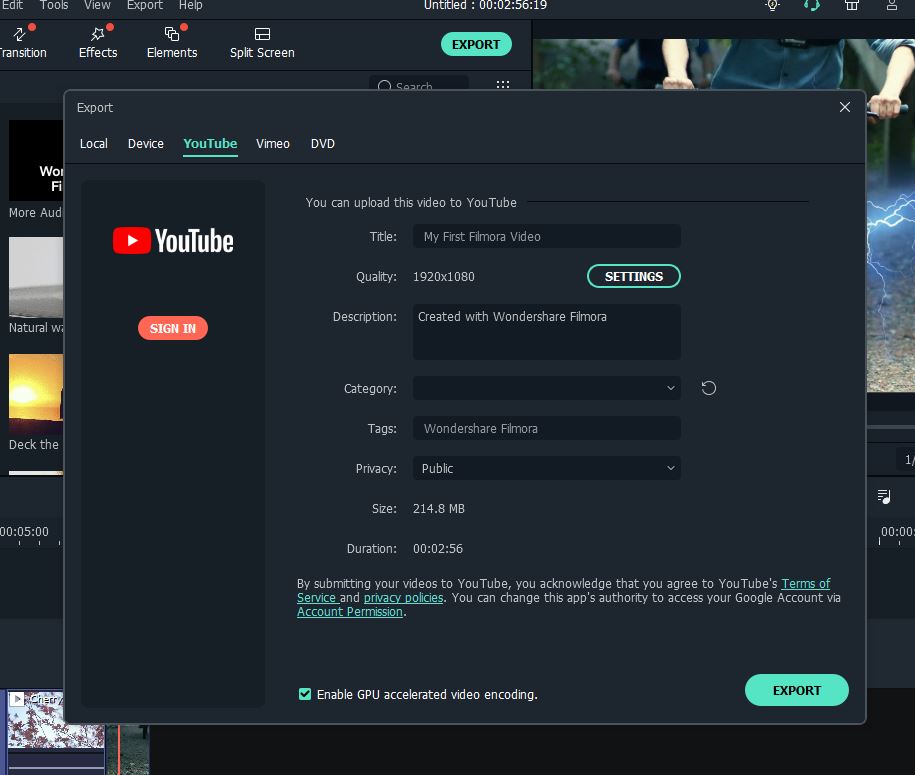 Filmora X Editing Capabilities
The Filmora X software allows you to make several changes to your videos. To begin with, you can perform the most basic editing features. First, you can cut videos, split them, and combine them together into longer clips. But even most on-board smartphone software can do that. Filmora X goes a bit further by offering more advanced features that can give your videos some extra pop. For one thing, you can crop and zoom, to emphasize what you want your viewers to see. You can also rotate videos, and even adjust the playback speed. You can even do picture-in-picture (PIP), where one video plays in the corner of a larger video.

In addition to that, you get a couple of bonus features that help you clean up your video. First, Filmora X includes a motion stabilization feature. If your action videos are shaky, you can remove the distracting movement with a few clicks. You can also edit the audio. There's a basic denoising function for eliminating wind, machinery, and other steady background noise. There's a volume adjustment, so you can turn up quiet parts or tone back the loud parts. You can even import a separate audio file and replace the original audio altogether. Put your favorite song over a video, and watch it go viral.
The downside of all these functions is that there are a lot of menus with a lot of options to select. Much like Photoshop, Filmora X has plenty of shortcut keys, which regular users can learn over time with practice. That said, you might get tired of using a bunch of keyboard combinations all the time. In that case, read our review of the TourBox. It's an advanced media controller that's designed specifically for editing. It will work with almost any editing software, and you can customize all the controls.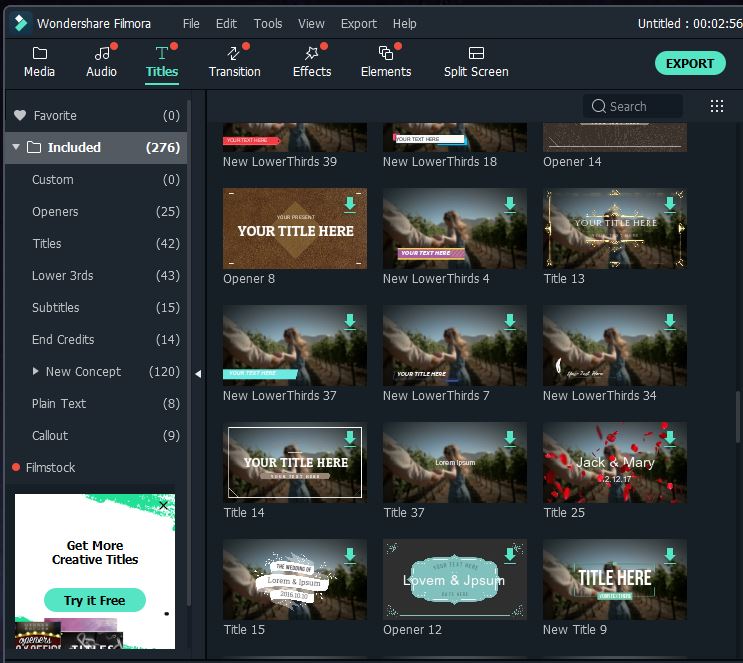 Filmora X Media Conversion
In addition to editing your videos, Filmora X can also be used to convert them between different formats. It supports MP4, MOV, M4V, and FLV files, so you've got all your social media basics. With MP4, you have a universal standard that's playable just about anywhere. With MOV and M4V, you have the Apple and Windows standards respectively. And with FLV, you get a still-common web-based format. Regardless of platform, device, or software, one of these should work just fine. Filmora X is capable of 4K output, but can also be used for lower resolutions. If you want a quick and dirty 480p upload, that's not a problem.
You can choose to output in an optimized format for a variety of devices. Filmora X can optimize for iPhone, Android, iPad, Apple TV, Xbox One, PlayStation 4, Samsung Galaxy, Sony TV, and more. This isn't to say that your videos won't play on other devices. But if they're optimized, they're going to play better. Similarly, you can optimize videos for different platforms. Specifically, you can output the videos in YouTube or Vimeo format. Again, this won't make them incompatible with most other platforms. But a video that's already optimized for YouTube will take less time to process after uploading.
Even with all of those features, Filmora X still works with old-school physical discs. When you've edited a video, you can burn it to DVD. You can also set the DVD description and other data. You won't be able to create any fancy menus, but you'll have the basics. If you're promoting a music video or something similar, you'll have everything you need.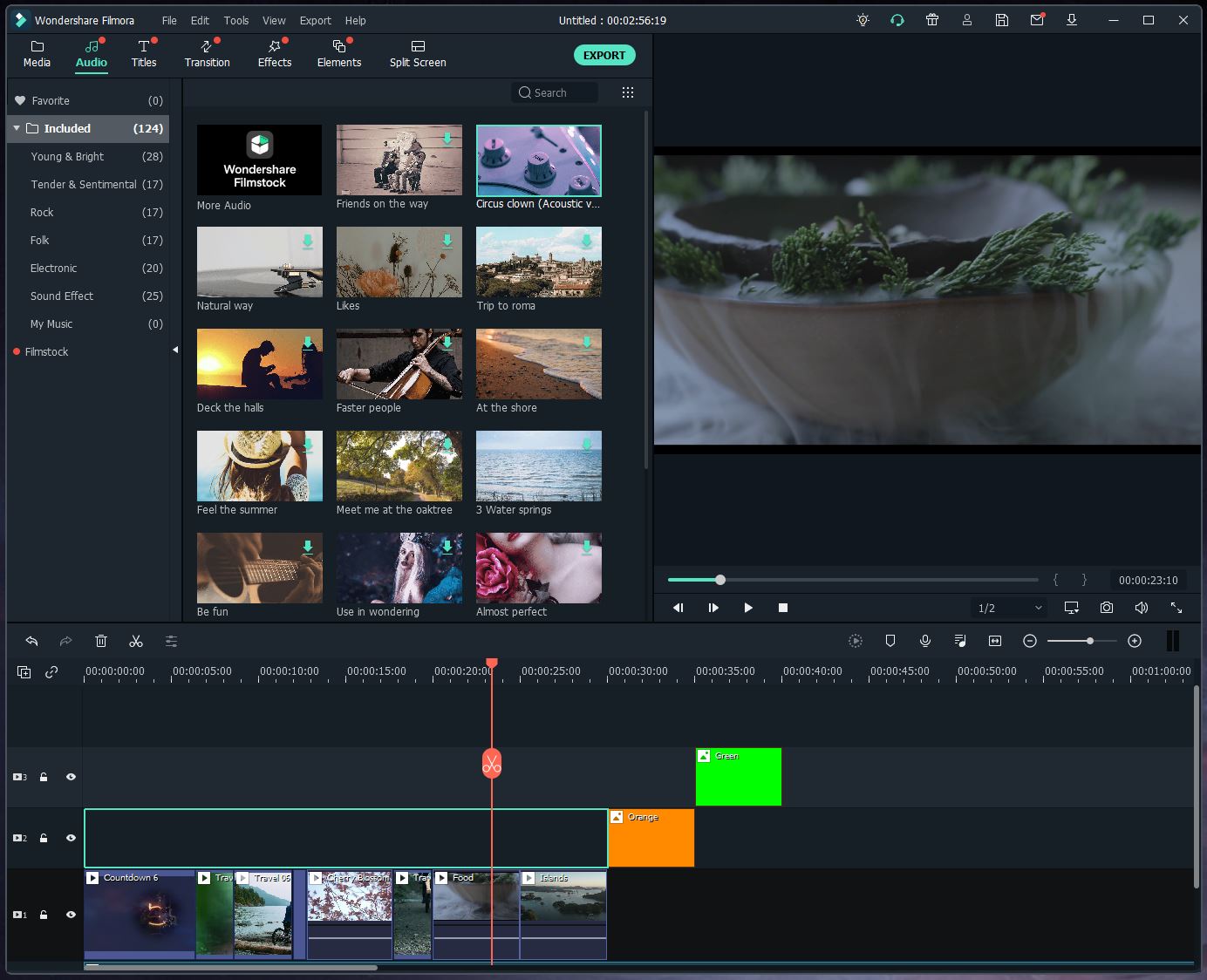 Extra Features
Along with its more basic features, Wondershare Filmora X software comes with a few added benefits. For one thing, it offers a motion tracking mode. With motion tracking, you can select an object or person for the software to track. Then, you can pin another element to that object. For instance, you can put an emoji or a piece of clip art over someone's face. You can set multiple objects to track, and track and un-track them at any time in the timeline.
To make this easier, there's a purchase option that includes a Filmstock subscription. Filmstock is a service with over 10 million royalty-free downloadable elements. It features clip art, emojis, sound effects, video effects, short clips, animations, and more. It's a great way to add some extra polish to your edited videos. Of course, you could always buy Filmora X and subscribe to Filmstock later if you want it. But you save a good percentage by getting the bundle offer.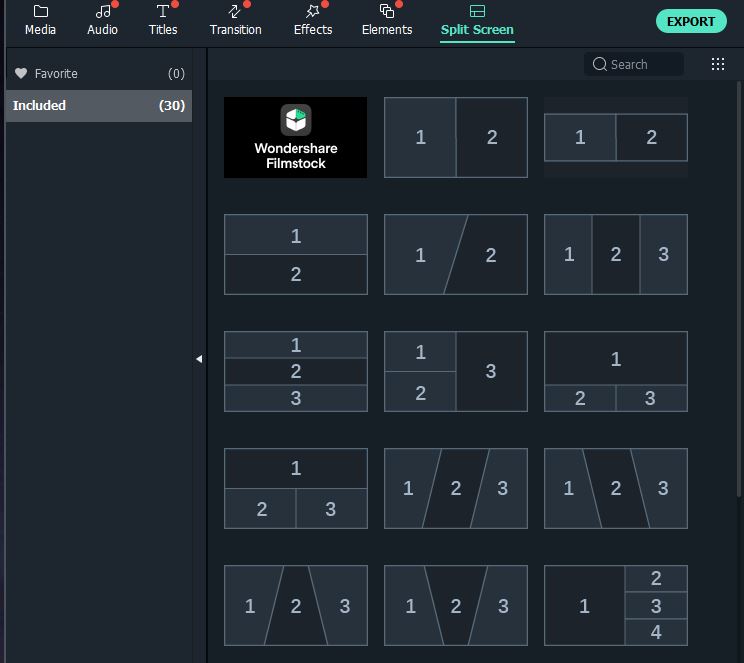 Finally, Filmora X has a color matching feature. The purpose of this feature is to use a unified color palette for a video consisting of several clips. For instance, if you're using a mix of indoor and outdoor clips, the lighting color will be different. Select a color from any frame, and apply it to the entire video. All of a sudden, the cuts won't feel jarring. The effect is subtle, but it's one of those things that separates a professional-looking video from one that's almost there. It also means you don't have to mess around with any manual filters.
The only major of Filmora X as a program is that it's tied to your computer or laptop. If you do all your editing at home, that's not a big deal. But it can be problematic if you want to do your editing on the go. In that case, consider the Gnarbox. It's a portable, flip-open editing machine that's slightly larger than a smartphone. It's battery-powered, and supports up to 4K video. However, the editing options are a bit limited, and you'll still need a way to upload your videos.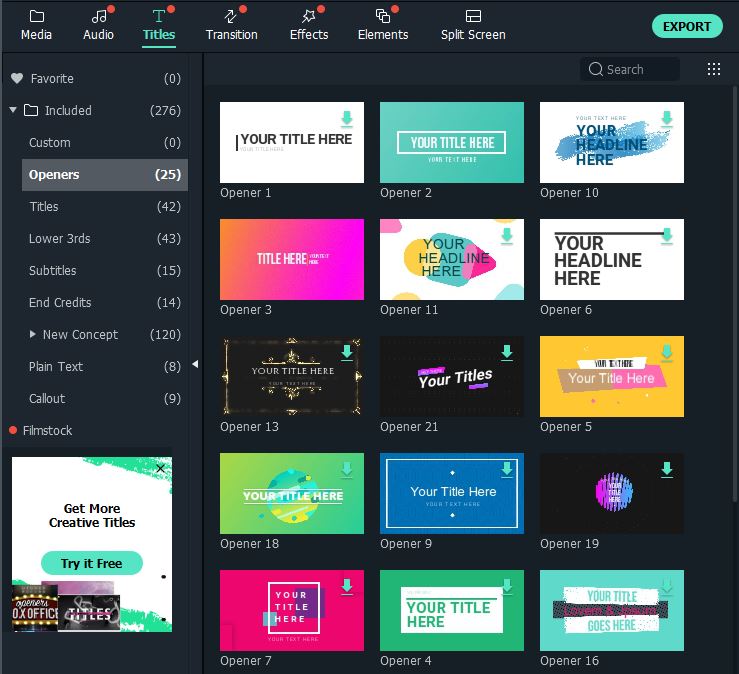 Final Verdict
The Wondershare Filmora X Video Editor is a powerful editing suite that can do just about anything. To be fair, it's not quite as full-featured as something like Adobe Creative Suite. But it also costs only a fraction as much. And for most people, it's a very effective piece of software.
To begin with, the design and layout are easy to use. The timeline view is a tried and true feature, and it's nice to see that Wondershare didn't mess with it. You also get a lot more than just the basic editing features. Motion stabilization, motion tracking, and PIP allow you to make a truly polished social media creation. Moreover, the different output options are a big help when it comes time to upload. There's no need to guess what format will work fastest on YouTube. Just optimize, output, and upload. That way, you'll spend more time recording, and less time editing.