Quick Analysis
Pros
Excellent audio quality.
Powerful ANC function.
Long lasting battery life.
Secure and comfortable fit.
Cons
Aesthetics might be too flashy for some.
Bass is not as powerful as studio headphones.
Only one color to choose from.
If you're in the market for a quality set of earbuds, the wide variety of options can be bewildering. A few years back, there were just a few flagship brands. Now, it seems like everybody has their own wireless earbuds, and it's tough to tell what's what. We spend a lot of time reviewing newer earbuds, but sometimes a manufacturer releases a noteworthy update. In this case, we're talking about Mpow, a company that produces everything from headsets to Bluetooth speakers. We reviewed their X3 Wireless Earbuds in the past, and we liked what we saw. That said, there were a couple of drawbacks, primarily a short battery life, that kept it from being their best.
Mpow has now released a new and improved version of the Mpow X3 Active Noise Cancelling Earbuds. This new version has improved battery life, addressing most users' most pressing concern. However, they also added a couple of other noteworthy features. For instance, they added a transparency mode, which we'll discuss more in a second. But do they truly exceed the bar set by the original? We'll take a deeper dive into the new X3, and tell you everything we've learned. Let's begin!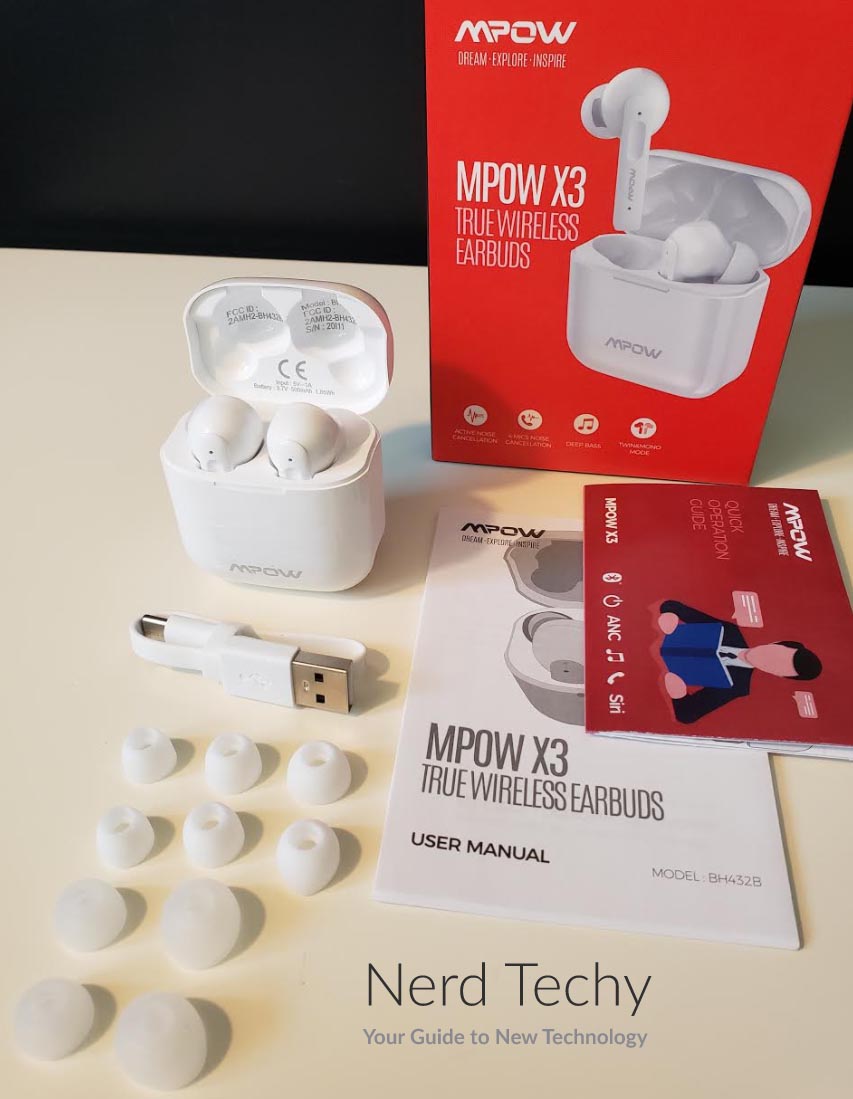 Overall Design
The Mpow X3 Upgraded Earbuds have an AirPod-style design, with vertical, external batteries. This gives you a bottom-heavy design, with better stability than you might expect just from looking at it. Not only that, but the X3 is actually modeled after the AirPods Pro, which have silicone ear tips. This allows for a tight seal and better noise isolation. Of course, not everybody's ears are the same size. For that reason, Mpow includes four extra sets of ear tips, in four different sizes. If you don't like the fit of the originals, swap out for something larger or smaller until you're happy.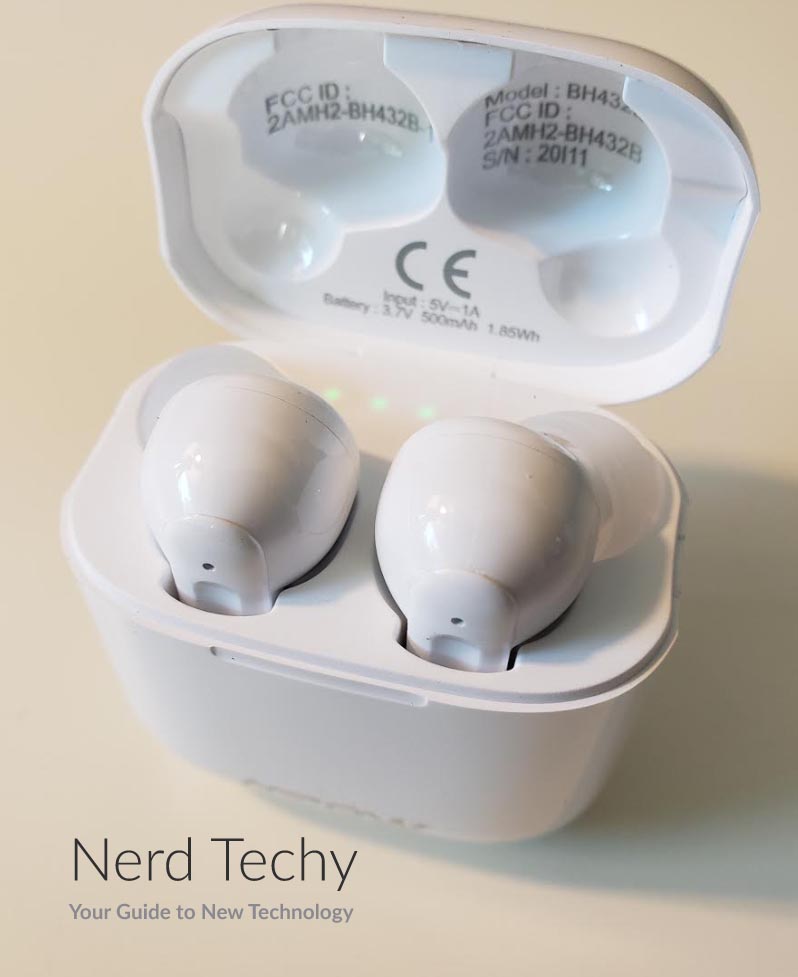 Silicone tips also allow for a secure fit. If they're properly sealed, they shouldn't fall out easily. But it's possible to have an even more secure design. For instance, the Mpow Flame S and D9 both have an over-ear design. They also have neck bands that keep them tethered if one still manages to pop off.
The original X3 earbuds were only available in black. However, the upgraded version comes with white shells as well. The build is also a bit broader than the original, leading to an unusually "flat" aesthetic for this style of bud. This is purely a cosmetic concern, but it's something you should be aware of if you want a sleeker look. There are small mic holes on the outside, on both of the earbuds.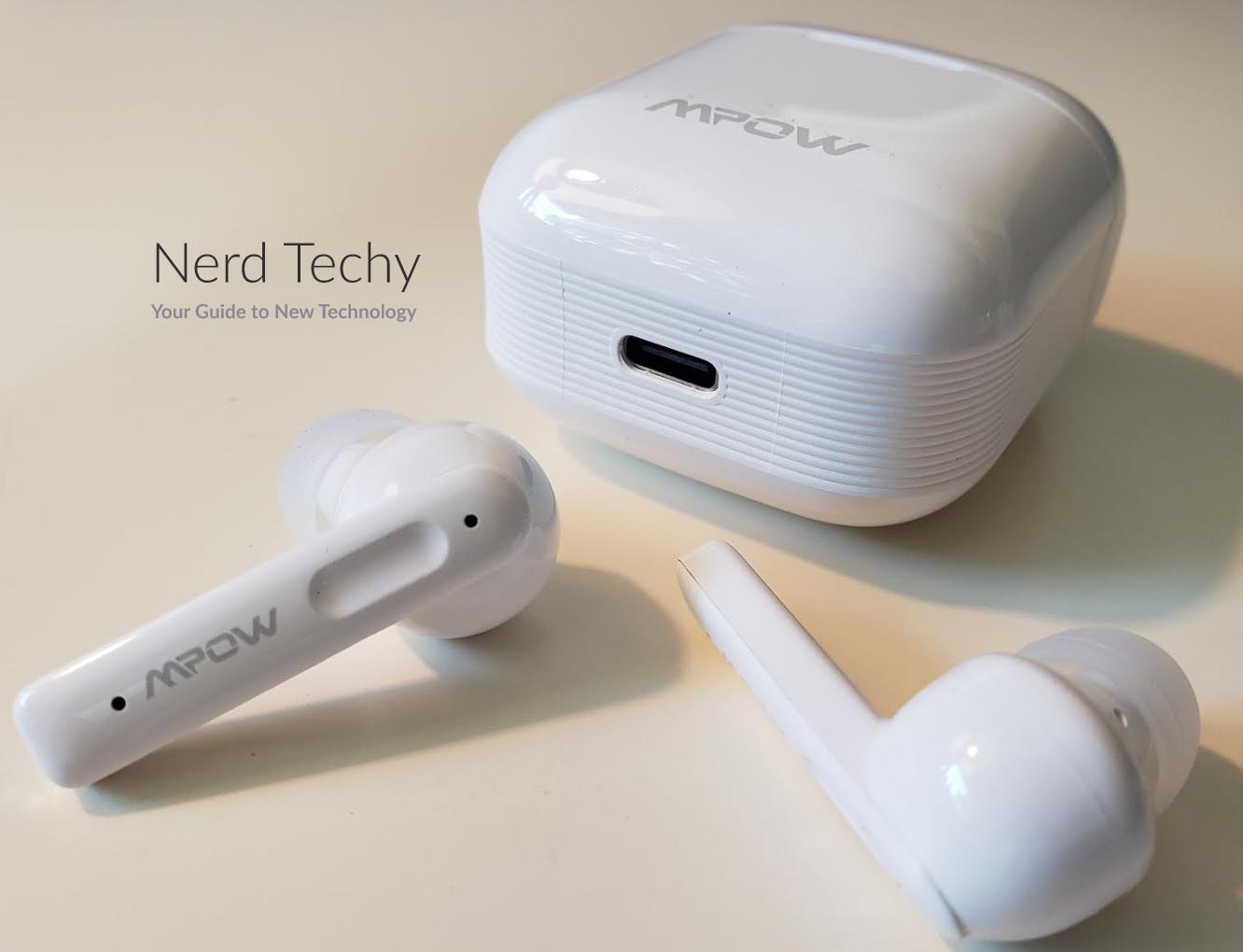 The backs of the buds are smooth and rounded, and function as soft touch buttons. By tapping or holding, you can skip tracks, adjust the volume, take calls, and play or pause music. You can also call up your phone's voice assistant for hands-free control over other functions and apps. Not only that, but you don't have to press down hard to actuate the controls. Even if you have sensitive ears, you won't be uncomfortable using your earbuds.
The X3 earbuds have a water-resistance rating of IPX7, which means they're submersion-resistant. They can survive submersion at up to three feet for up to 30 minutes, and still come out shining. Needless to say, a post-workout shower is going to be no obstacle. And a sweaty workout or rainy jog will be an equally trivial concern. We wouldn't tempt fate by taking them swimming, but it's an option if you insist on doing so.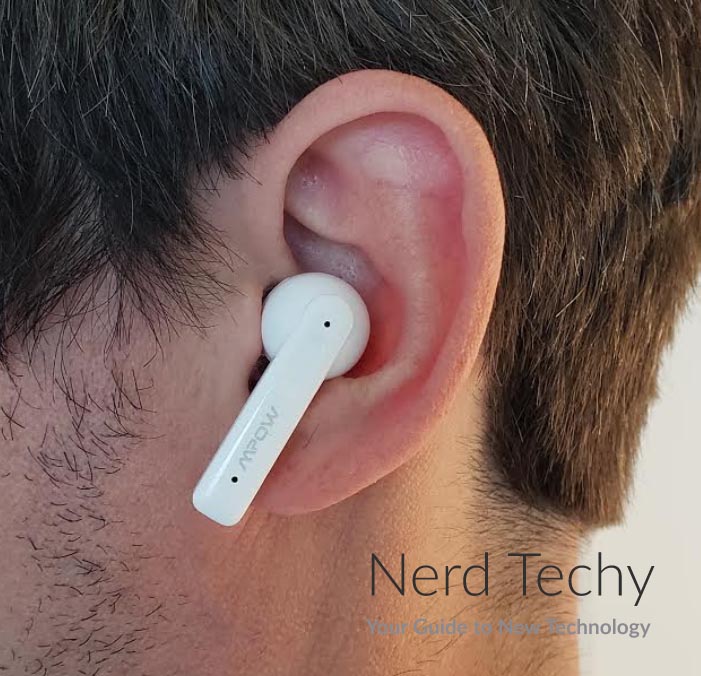 Along with the earbuds themselves, you get a vertical charging case. The case is constructed from the same glossy plastic as the earbuds, and comes in a matching color. The X3 buds drop in easily, and the molded wells make it impossible to mix up the left and the right. Moreover, the vertical design leads to a surprisingly compact design. At just over two inches high, it's easy to carry around in your pocket. Throwing it in a bag or briefcase is similarly easy. Moreover, it has rounded edges, so it won't jab you in the leg while you're carrying it around.
The clamshell-style lid pops open easily, with a small cutout under the lid for your finger. It's spring-loaded, too, which means it won't come open in your pocket. The battery indicator lights have been removed in the updated X3 buds. However, the sides of the case have been textured for an easy grip. On the back, you'll find a USB Type-C charging port, and a short cable is included in the kit.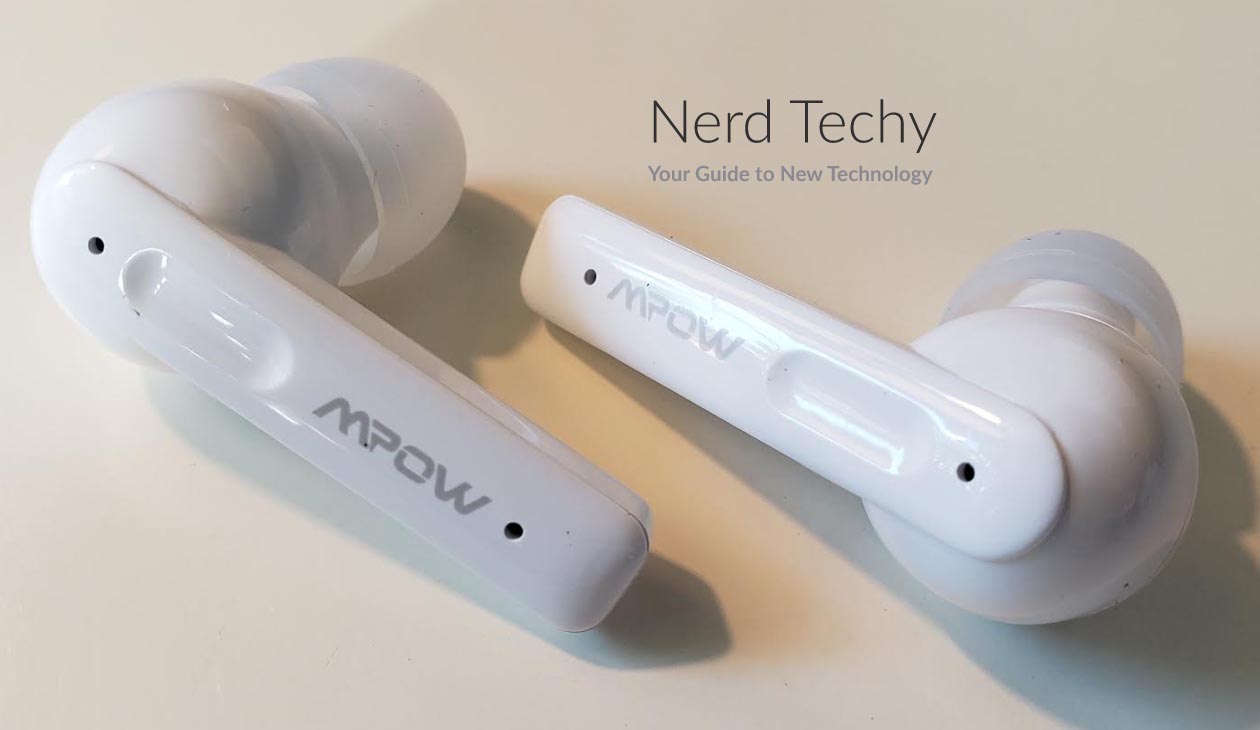 Battery and Connectivity
The main complaint most users had about the original Mpow X3 was its battery power — or lack thereof. The buds themselves performed reasonably well. They had a manufacturer rating of seven hours, which means they'd get seven hours of playback at medium volume. At full volume, you could expect about five hours. Still, this was more or less in line with industry standards. The upgraded X3 has a beefier, 10-hour battery. Even accounting for louder volumes and real-world conditions, you can legitimately expect seven hours.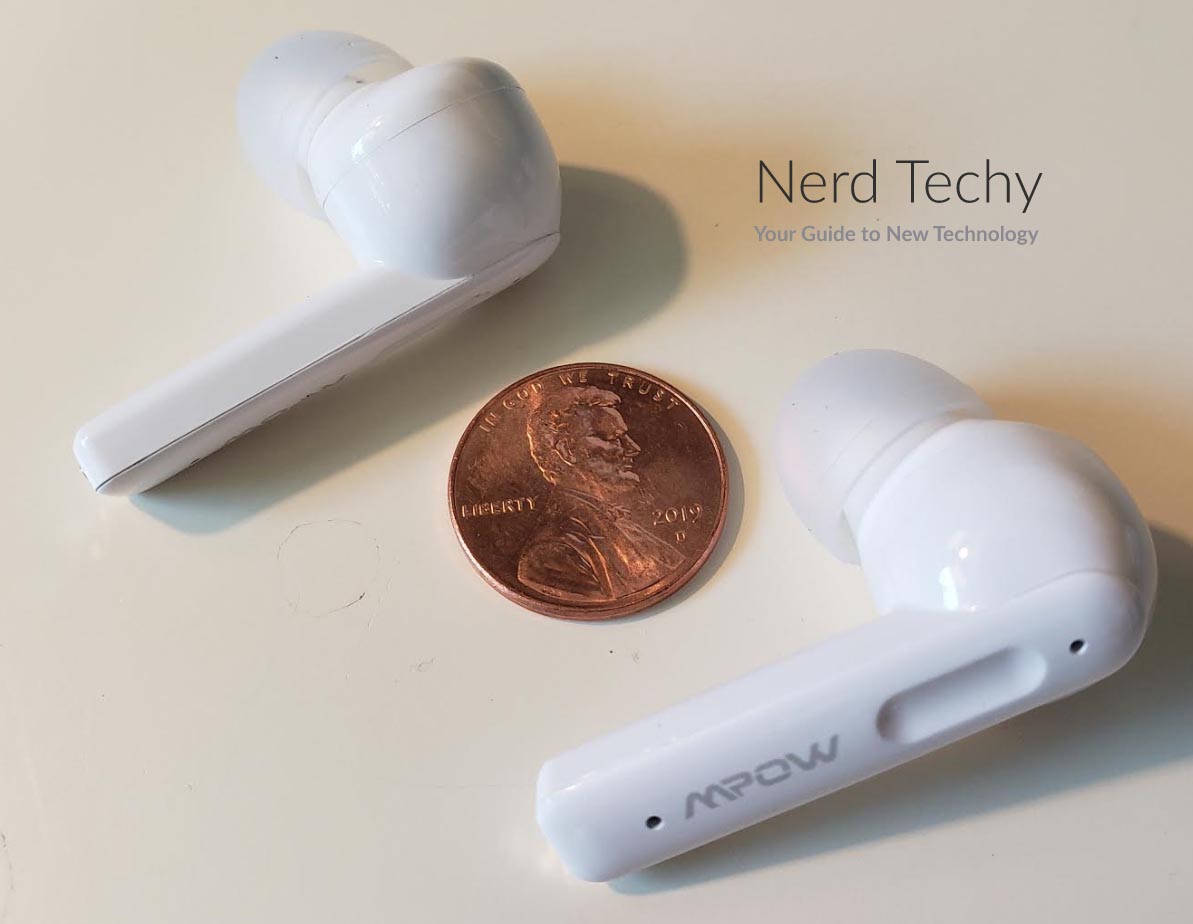 The main concern we had with the earlier X3 was the charging case. It only provided 20 hours' worth of juice, for a total of 27 rated hours. This meant more like 21-22 hours of actual performance. If you wanted to leave home for more than a few days, you'd have to plug in. The new X3 case can also recharge the battery three times. However, these three additional charges work out to 30 extra hours, or 40 in total. In real-world terms, that's 34 to 35 hours of playback between one charge cycle and the next. Recharging via USB Type-C is easy, and only takes about 90 minutes from a dead battery.
When connecting to your phone or MP3 player, the X3 Active Noise Cancelling Earbuds utilize Bluetooth 5.0. This is the current standard of Bluetooth, and offers some major benefits over earlier protocols. Primarily, it offers lower latency. Whereas earlier wireless earbuds were poorly-suited for watching movies or gaming, Bluetooth 5.0 earbuds are. There's no visual desynchronization between the video and the audio. In addition to lower latency, Bluetooth 5.0 also allows higher bitrates and more stable connections. Finally, once the earbuds have been paired for the first time, they will automatically pair when removed from the case. You don't have to go through the whole pairing process every time you want to use them.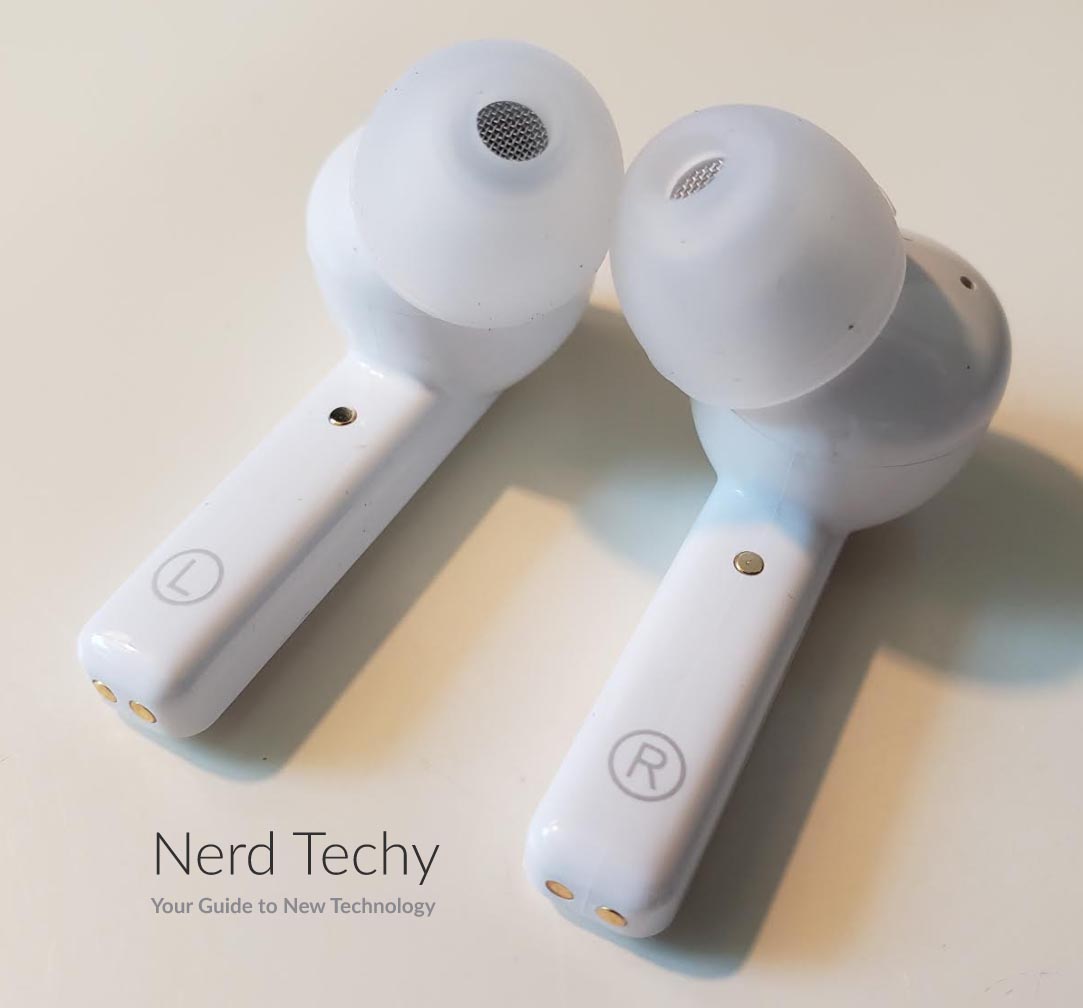 Sound Quality
The audio quality on the upgraded Mpow X3 earbuds is identical to the original. These earbuds use the same 10mm carbon fiber driver and elastic diaphragm, with all the attendant benefits. You get smooth, even frequency response across the spectrum. Highs are clean and shimmery, bass is punchy, and neither one crowds out the mids. This makes them equally well-suited for any kind of audio. If you prefer gorgeous treble, you've got it. If you want clear, clean vocals, you've got it. And if you want plenty of bass for dance music, you're getting a top performer. The X3's drivers are surprisingly powerful on the low end, much better than most wireless earbuds.
Finally, the soundstage is nice and wide. This means there's a good sense of space when you're listening, as if you're with a live band. You won't notice as much for spoken word media. But for movies and games in particular, it's very noticeable.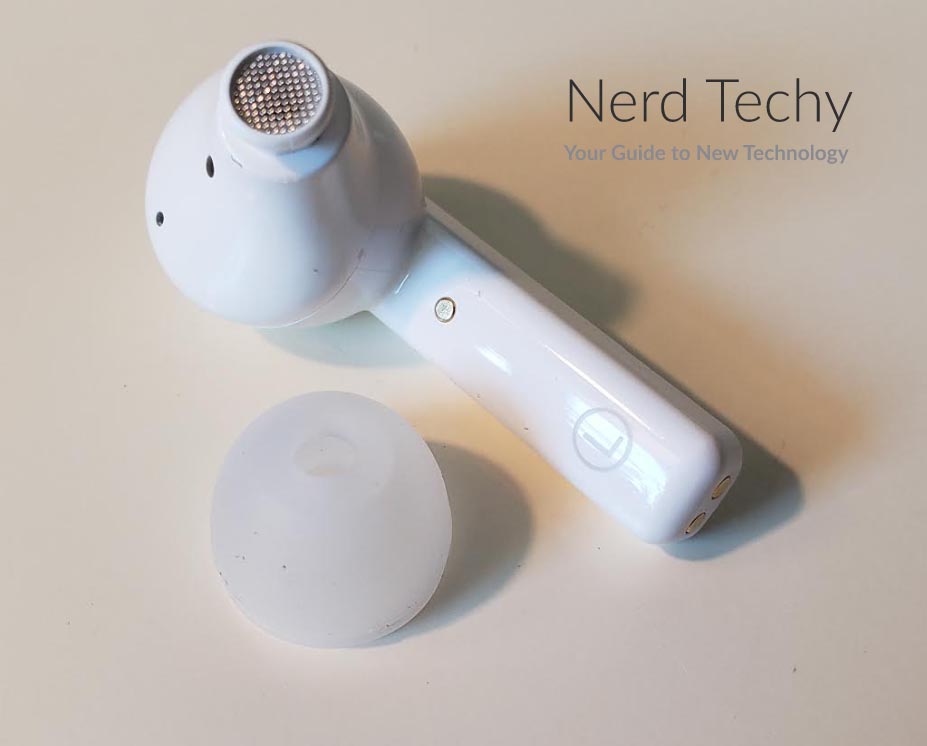 Along with excellent audio quality, the upgraded Mpow X3 earbuds have ANC technology. In total, they'll reduce background noise to 25 decibels. A jet engine will sound like a car, a car will sound like a low drone, and softer sounds will disappear. Of course, the ANC needs time to adapt to incoming noise. As a result, it works best with slow, steady background noise as opposed to sharp, sudden sounds.
ANC is tough to find on wireless earbuds, particularly at a moderate price. However, this isn't Mpow's only offering with powerful ANC. For an even more affordable pair of ANC buds, consider the Mpow Jaws Upgraded Gen 5 or Focus earbuds. The audio isn't as good as the upgraded X3, but the price is right. Not only that, but the neck-band design helps keep them from getting lost.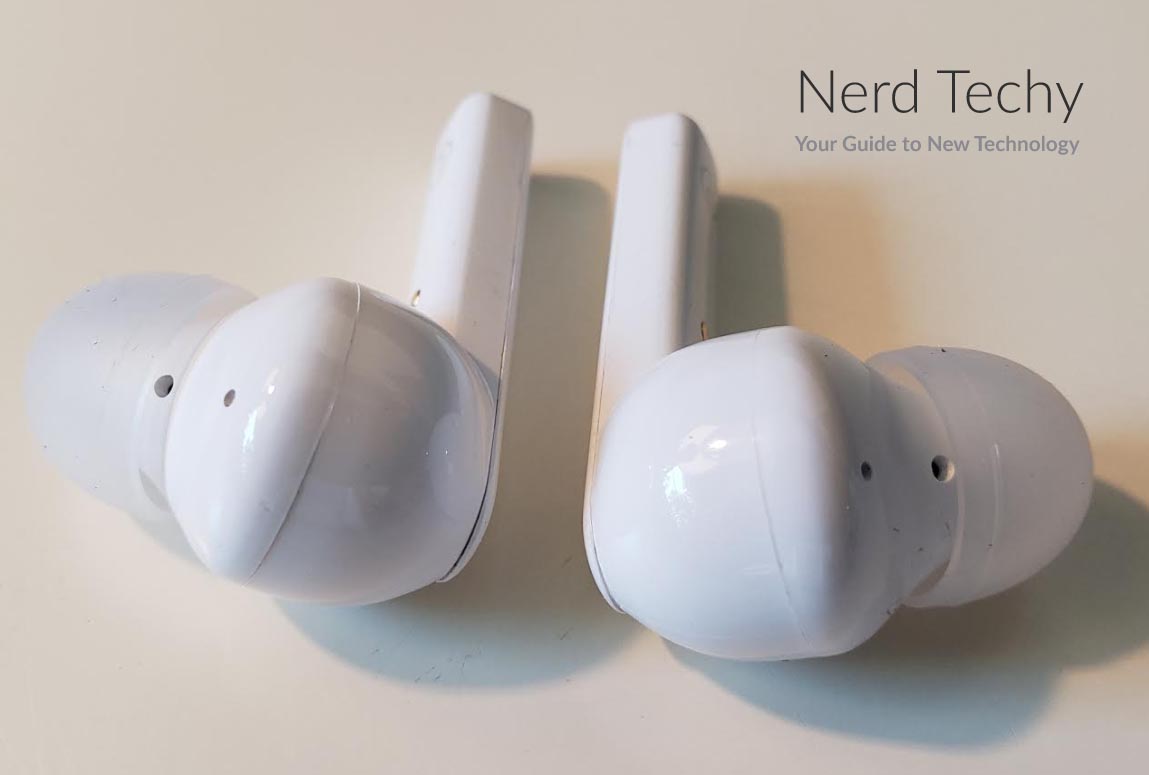 As we mentioned at the beginning, the upgraded X3 earbuds come with transparency mode. Transparency mode is the opposite of ANC; instead of blocking noise out, it lets noise in. This is useful for short social interactions. For instance, if you're ordering lunch, you don't have to take your earbuds out. Just turn on transparency mode while you're interacting in real life.
Call quality on the upgraded X3 earbuds is very good. Each bud has two microphones, which gives you four total. Even without any kind of noise cancellation on the mic, people can hear you just fine. Keep in mind that they'll hear you better with two buds than with one. But even so, your call quality will be good enough for most circumstances.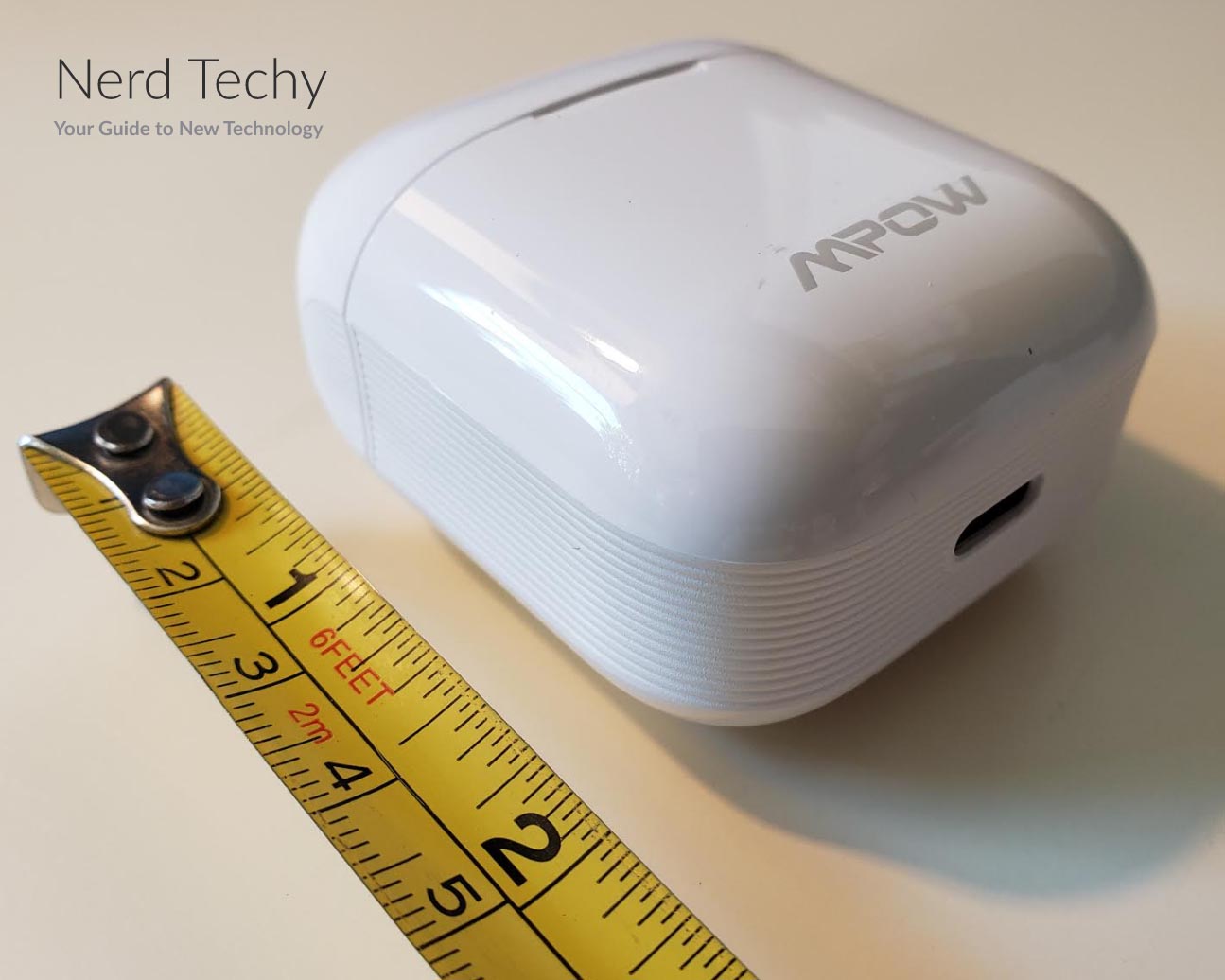 Final Verdict
The Upgraded Mpow X3 Active Noise Cancelling Earbuds are a marked improvement over the originals. For one thing, the battery life is significantly increased. The charging case capacity has been improved by almost 50 percent, as have the earbuds themselves. Even so, you get very fast charge times and an easy-to-use USB Type-C connection. The addition of transparency mode is also a nice touch, although it's not as noticeable as the battery life.
Moreover, Mpow also kept a lot of what we liked about the original X3. They kept the large drivers, along with their attendant powerful bass. They also kept the ANC function, as well as the AirPod Pro-style design. This makes them a worthy heir to the original X3 earbuds. They kept what the original was good at, and improved where it needed improvement. This sound design philosophy is a big part of why Mpow is one of the best manufacturers in the business.
Meet Derek, "TechGuru," a 34-year-old technology enthusiast with a deep passion for tech innovations. With extensive experience, he specializes in gaming hardware and software, and has expertise in gadgets, custom PCs, and audio.
Besides writing about tech and reviewing new products, Derek enjoys traveling, hiking, and photography. Committed to keeping up with the latest industry trends, he aims to guide readers in making informed tech decisions.