WiMiUS S25
Pros
Bright display with vibrant colors.
Wide range of screen sizes, with zoom function.
Compatible with most input types.
Supports wireless casting and Bluetooth speakers.
Cons
No horizontal keystone adjustment.
Low-quality built-in speakers.
When most people think of projectors, they think of old-school technology. Before streaming, before Blu-Ray, even before DVD and VHS tapes, there were projectors. Back in the day, they were the only way to enjoy a movie at home. But they came with some significant downsides. For one thing, they were expensive, complicated machines with pricey parts. For another thing, the media was inherently clunky. Your movies were on reel-to-reel film, which took up a lot of space and required careful storage. For this reason, old-school projectors were used only by serious hobbyists with time and money to spare.
But times have changed, and modern projectors are no longer expensive, complicated machines. Instead, they're as easy to use as a Blu-Ray player or a game console. They're also comparably priced, instead of costing an arm and a leg. At the same time, they provide an old-timey vibe that's great for watching a movie. They're ideal for producing a very large image, so you can enjoy an outdoor movie night with dozens of people. They're also commonly used for business meetings and conferences.
We're about to review the WiMiUS WiFi Bluetooth Projector. WiMiUS is a longstanding manufacturer of projectors, and we've reviewed their P18 projector in the past. We liked what we saw, so we were eager to review this new offering. We'll look at all aspects of this sharp new machine, from the physical design to the video quality. We'll also talk about how to set it up, how it's used, and what devices it can be paired with. After that, we'll know what we need to know to render our final verdict.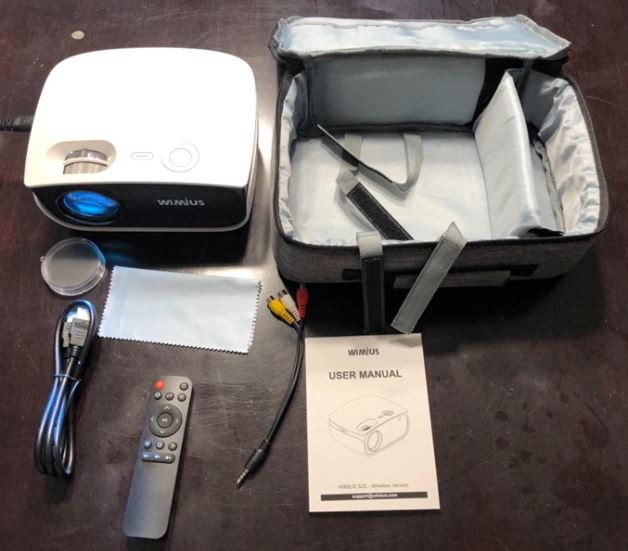 Design & Controls
The first thing we noticed about the WiMiUS S25 was its fun, playful aesthetic. The front of the housing is black, and the rest is white. However, a black stripe runs from the front panel all the way around the back of the unit. This stripe is recessed, and provides a surface where plugs can be connected on the sides. Most of the inputs are located on the left, with the power supply input on the right. The lens housing protrudes only slightly from the front panel, and still not as far as the top panel's overhang. It looks like a friendly robot eye, with a metallic ring around the glass for extra protection.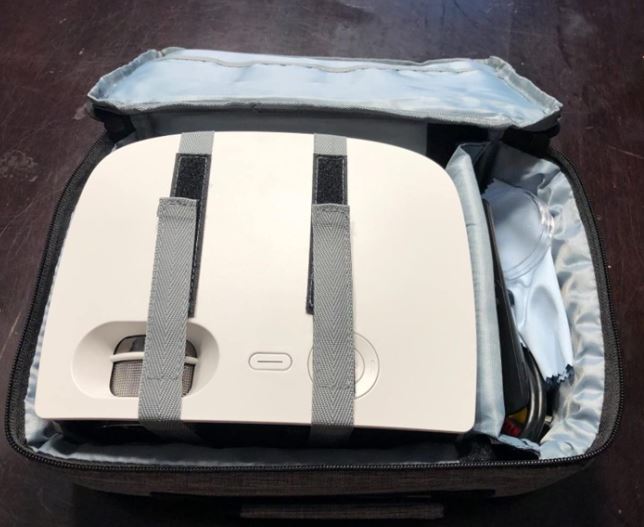 Above the lens, you'll notice a pair of dials accessible on top of the housing. The first is a vertical keystone adjustment that can compensate 15 degrees in either direction. As a result, the projector can be positioned either on a ceiling mount or low to the ground. However, there's no horizontal keystone adjustment. As a result, you'll need to have the S25 fairly well centered for proper playback. If it's off by much to either side, your image will be noticeably skewed. In place of the horizontal dial, you get a zoom dial, instead. This can adjust the zoom by up to 50 percent, so you can change the image size without moving the projector.
The overall dimensions of the projector are 12.1 inches wide, 7.8 inches deep, and 5.4 inches thick. This puts it at the larger end of the "mini" size range, albeit a bit thick. That said, you don't have to worry about carrying it around in a laptop bag or backpack. It comes with a grey cloth carrying case, complete with velcro retaining straps. There's also room inside for any cords and accessories you may require. The case is well padded, and does a good job of protecting your equipment. The only thing we didn't like was the large, gaudy WiFi, Bluetooth, and WiMiUS logos on the top. This is purely a cosmetic complaint, but the case is still a bit ugly.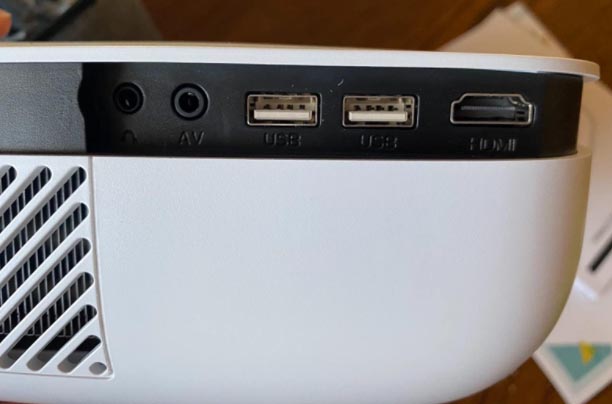 The S25 is kept cool by a pair of internal fans. Because there are two of them, they can easily push air out through both the back and side of the unit. This keeps the bulb exceedingly cool, so it will last for longer than many. In fact, the bulb is rated for 60,000 hours of operation. That's nearly seven years of constant, 24/7 use. Needless to say, you won't have to worry about replacing it anytime soon. In fact, by the time the bulb burns out, the S25 will already be obsolete.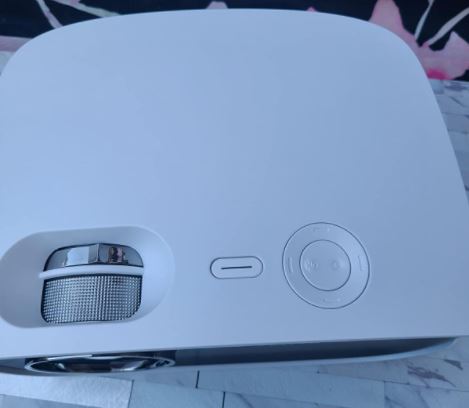 Next to the keystone and zoom dials, you'll see a set of physical buttons. These are used to navigate the projector's menu. From there, you can adjust the brightness, contrast, tint, and other image settings. For more options, you'll need to use the remote control. The remote lets you play and pause video, adjust the volume, and do anything the main buttons can do. Just remember that you'll need a pair of AAA batteries to make the remote work. All of this is covered by WiMiUS' impressive three-year warranty. That's one of the longest in the industry. Not only that, but you also get lifetime technical support to help you sort out any issues.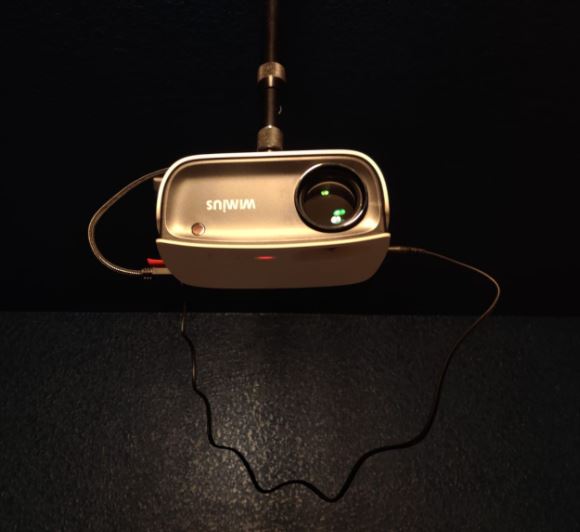 The only thing you'll need is a projector screen. If you want a kit that includes one, consider the GooDee W80. It comes at a similar price to the S25, and comes with an 80-inch screen. Be careful, though. It tends to run hot, so you'll need to keep it well-ventilated.
Video Quality
There are two measurements for projector video resolutions: native resolution, and supported resolution. Native resolution refers to the maximum resolution the projector is capable of displaying. Anything up to and including this resolution will be played in full quality. Supported resolution, on the other hand, is the maximum resolution the projector can receive. If this is higher than the native resolution, video will be downscaled to the native resolution. The S25 has a native resolution of 720p, and will support up to 1080p. So anything up to 720p will play as intended. Anything up to 1080p will still play; it will be downscaled to 720p, though.
The maximum display size is rated at 200 inches, which is almost enough to go floor-to-ceiling. When it's spread out that far, though, the image is fairly dim. It's just fine for watching in the dark, but you'll want to stay a bit smaller for daylight viewing. Even so, you get excellent performance in the 80 to 100-inch range. This equates to a projector distance of seven to 10 feet from the screen. At this distance, you'll still have a fairly large display, but the brightness will be far superior. At the full brightness of 5,500 lumens, it's even bright enough for offices and presentations. And if you don't need that much brightness, you can always save power by using the dimmer.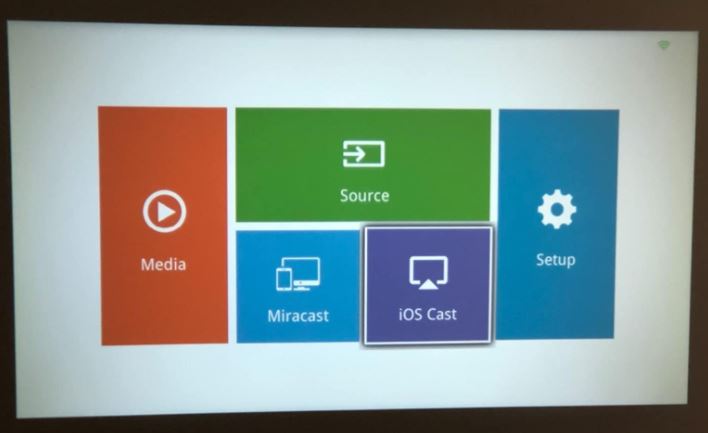 The contrast ratio of the S25 is 6,000:1, among the best on the market. Contrast ratio refers to the difference in brightness between the lightest and darkest colors on the screen. With a low contrast ratio, different shades of black tend to run together. Conversely, with a high contrast ratio, it's easy to tell what's happening, even during a very dark scene. The highest contrast ratio the human eye can distinguish is 3,000:1, and anything beyond that is superfluous. In other words, the S25 isn't just very good; it may as well be the best.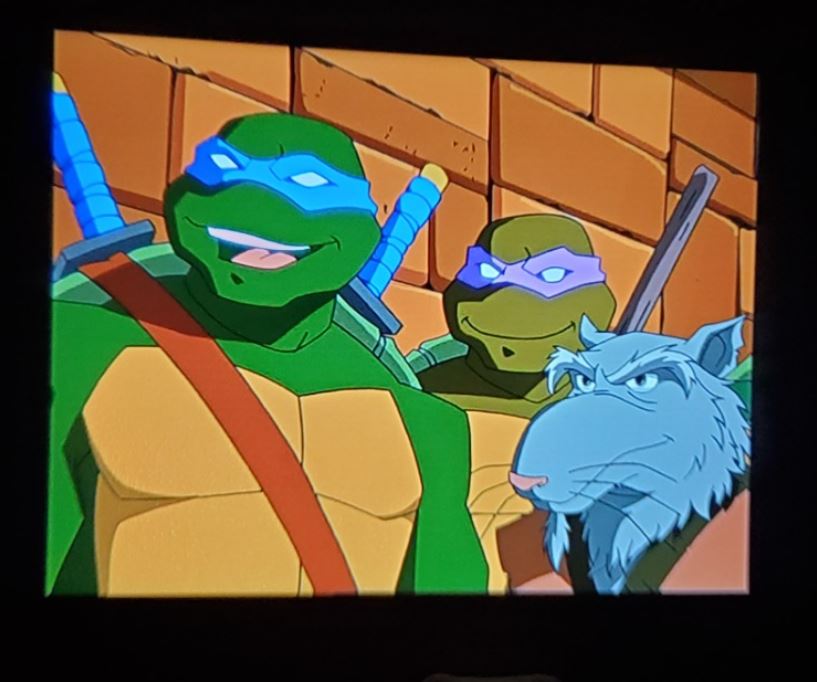 The built-in speakers aren't perfect, but they get the job done. At three watts, they just don't have enough power to fill a room. Moreover, the sound is a bit tinny. It's good enough to get the job done. But if you really want to get the best possible audio, you'll need to connect some external speakers.
Compatibility & Extras
There are enough inputs on the S25 to use just about any input you want. To begin with, there's an HDMI port, which will meet most of your needs. You can connect a computer, a game console, a Blu-Ray player, or even a set-top box. There are two USB ports. These allow you to connect a thumb drive, external hard drive, or streaming stick. There's also an RGB connection, which lets you plug in older consoles, VHS players, and similar devices. Finally, a VGA port allows you to connect older laptops and PCs.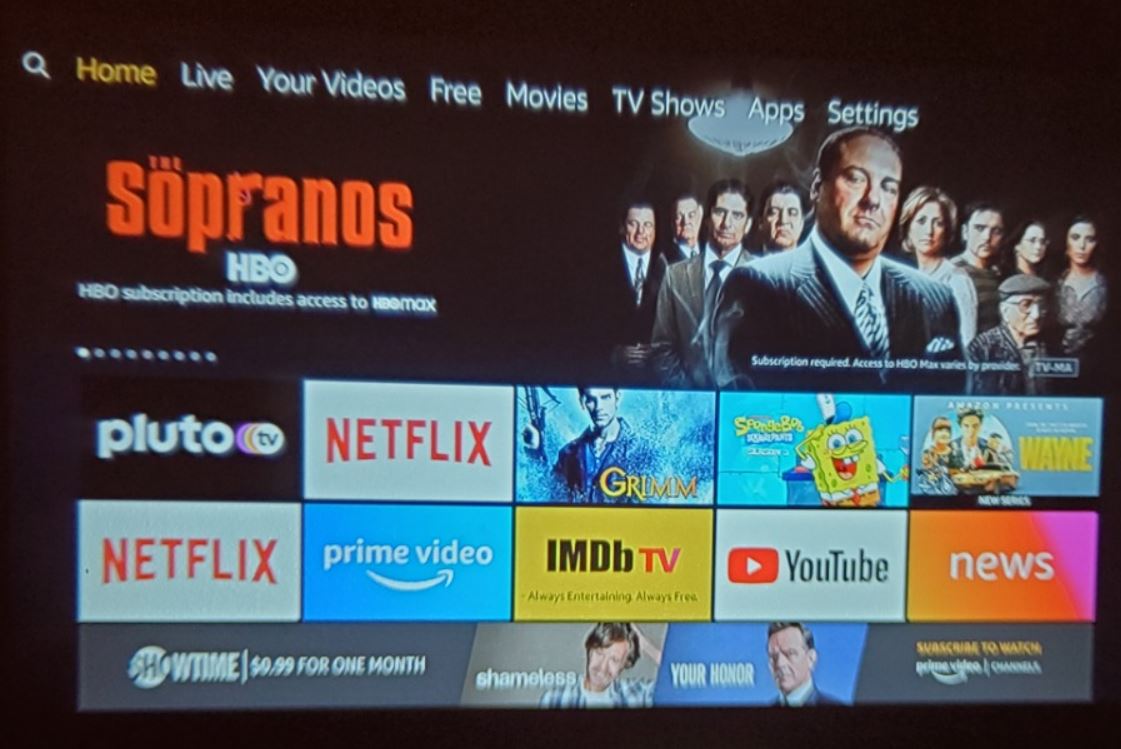 If you prefer a wireless connection, open your phone's WiFi menu and look for the WiMiUS hotspot. Connect from there, and you can share your screen as you would with a smart TV. This can also be done on PC, but you'll need a Windows 10 system to make things work. The S25 also supports Bluetooth speakers. If you'd rather not rely on a 3.5mm wired connection, you can take your audio wireless as well as your video.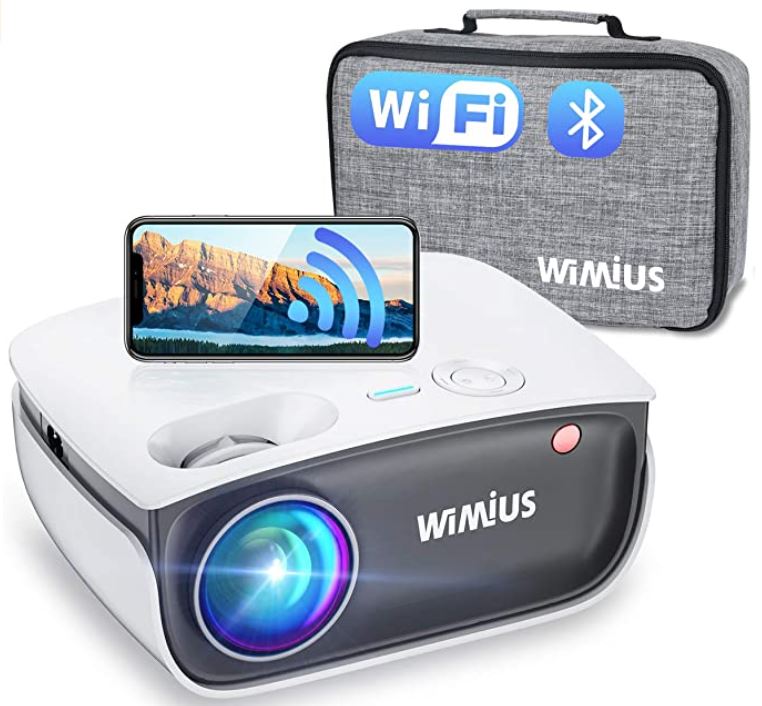 Final Verdict
As you can see, the WiMiUS S25 WiFi Bluetooth Projector is among the better options out there. While technically a mini projector, it provides big-time video quality that few can match. The brightness is on par with many office projectors, but you're getting far better than office quality. The colors are vibrant, and you're getting one of the highest contrast ratios on the market. For movies or presentations, in the dark or the light, the S25 performs quite well.
Of course, nothing is perfect. The speakers are underwhelming, although the Bluetooth speaker support somewhat compensates for this. The biggest potential issue is the lack of a horizontal keystone adjustment. Because of this, you'll need to have the projector positioned more or less directly in front of your screen. That said, if placement is not a concern, there's a lot to like here. Not only do you get great video, but you also get wide compatibility. The S25 will connect to pretty much any video source you want. HDMI, USB, VGA, and even wireless connections are all available. And with cool, quiet operation, you won't have to deal with loud fans or a scalding-hot housing.