Whether you listen to music on occasion or every single day, you likely know the importance of finding a decent set of earbuds. Unlike some headphones, earbuds are ideal for on-the-go usage since they're much more compact than over-ear noise cancelling models. But they typically come with a trade-off. Their smaller size means less sound can resonate, the fit must be precise and losing them is a real threat.
Today, they market is saturated with earbuds of all shapes and sizes. Some are designed to fit discreetly, whereas others hook around your ears. Some come included with a charging case, others do not. Really, there are hundreds, if not, thousands of variants that set different makes/models apart.
If you've been on the search for your next pair, you may have come across the TOZO T6. They're a "true wireless earbud" that have been designed in a way to incorporate plenty of attractive features, while maintaining a relatively affordable price-point. We'll be taking a close look at their features and limitations in today's review. Are they a good set to own, or do they fall flat and have us wishing for more?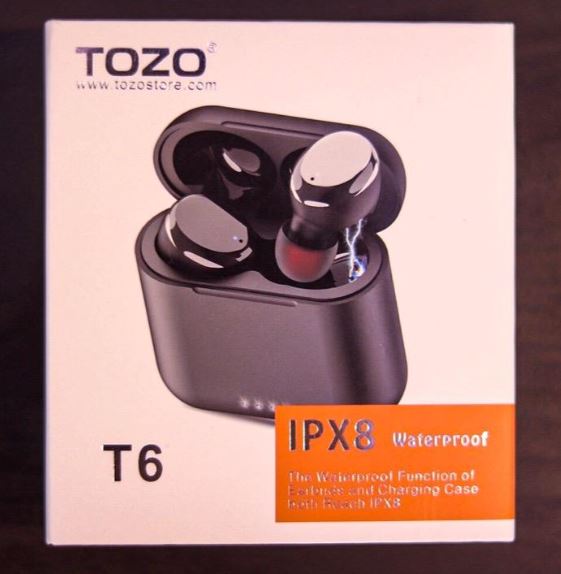 First Look
You may have heard about TOZO when we originally reviewed their T8 and T10 earbuds in the past. If not, you may have never heard of TOZO as a brand, ever before. Truth is, they're not exactly well-known in the mainstream market, but through Amazon.com, they've gained quite a decent sized following.
Targeting an affordable price-point, thousands of consumers have choosen TOZO earbuds in the past couple years. It goes without saying that the T6 aren't a whole lot different in this regard. They're priced low enough for most to justify, but not expensive enough that they make people hesitant to purchase them.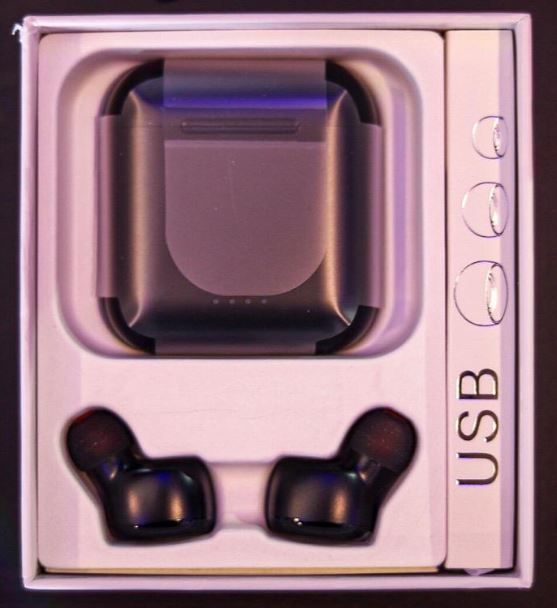 From first glance, you'll notice a simple yet elegant appearance. A sleek black appearance paired with a compact charging case for storing them when not in use while topping off the earbuds' batteries simultaneously. Once you flip the lid of the case and take them out, you're greeted with two miniature earbuds with soft tips and a sturdy body. While they're not as compact as some, they're quite small and slimmed down to just the basics.
Comfort and Fit
Placing the TOZO T6 in your ears for the first time, you'll need to spend a couple minutes to determine the correct ear tip for yourself. Included with three different varieties, the pre-installed rubberized tips can easily be removed and replaced with either a smaller or larger size. At this time, we'd say it's crucial to achieve a fit that's snug yet not too tight. This will create a nice seal around them so sound leakage isn't an issue. Once you've done that, you'll know you have the right tips if you can wiggle your head vigorously without the earbuds falling out.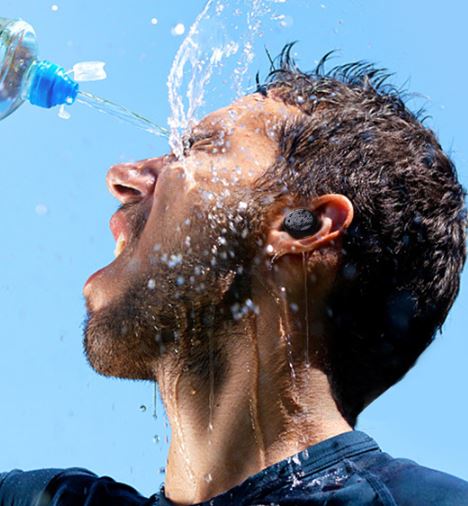 In our case, we were lucky. The tips that came installed happened to be the ideal fit. While the TOZO T6's don't have an earhook or tab design, they seem to hold on perfectly. No movement of our head or body seemed to loosen them up. With that, we felt like we were ready to see how they held up. While jogging, cycling and jump roping, they held firmly in place without any problematic wiggling.
Overall, we're fans of the way they fit and feel. While we must say, they're not the absolute most-compact model out there, they're naturally slim and unobtrusive.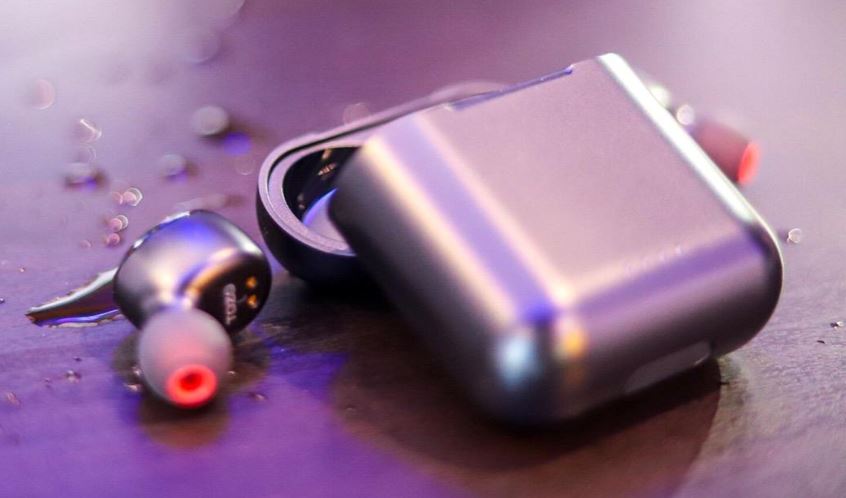 Charging Case and Battery Life
The charging case is just small enough to keep the earbuds contained without losing them. Roughly the size of the palm of your hand, it makes for a safe and reliable place to store them while not in use. Best of all, when you place them in the case, the earbuds individual batteries are consistently being topped off. While this isn't a unique feature to TOZO earbuds, it's a nice included feature that typically means you'll rarely need to consider consciously charging them.
The earbuds are advertised to last around 5 hours between full charging cycles. We were slightly hesitant with this claim so we decided to test this out for ourselves. Upon a full charge, we removed them from the case and decided to listen to them consistently for as long as we could. With the volume set to about halfway, we received a low-battery warning at around 3 hours and 45 minutes. Ultimately, this was a bit unsettling, but also quite understandable.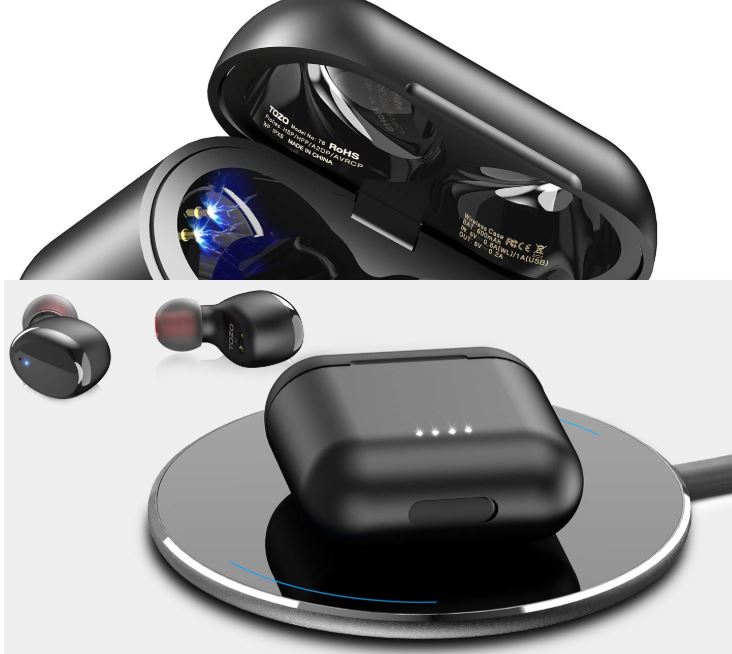 It seems these "advertised estimates" are never truly 100% accurate. Companies typically make these claims longer than they actual are since they test them with a low volume setting. Realistically, nobody will listen to them on their lowest volume setting, so 5 hours seems like a bit of a stretch. However, even with just under 4 hours of battery life on a single, full-charge, the T6 will likely provide plenty of continuous play for most situations.
And like we said, the charging case is likely always going to be nearby, and able to top them off for an additional 15 hours or playtime. That leaves us with our next question – is 15 hours of charge time actually realistic? In our experience, the case needed to be recharged after just 12 hours of use. This makes total sense though, since each charge cycle is approximated at 5 hours, we figured TOZO would claim a bit longer charging ability for the case itself.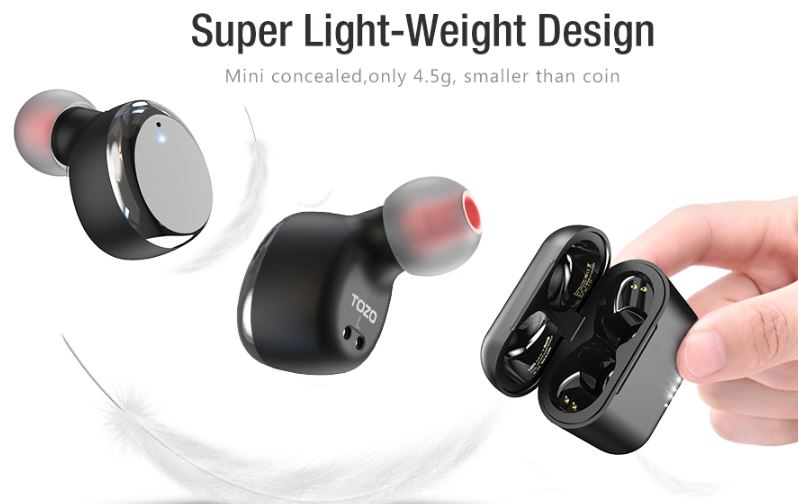 Although it seems their estimates are slightly off when it comes to battery life, wireless charging was another nice feature that TOZO included. The back side of the case is able to receive a wireless charge with the conjunction of a Wireless Charger.
Sound Quality
Now we move on to quite possibly the most important feature of the TOZO T6 – sound quality. Looking at the specifications, it's clear that they've included some nice features to retain high quality sound. Utilizing Bluetooth 5.0, the T6 work in conjunction with HSP, HFP, A2DP, AVRCP sound profiles. These are some of the latest standards when it comes to wireless audio transmission, that play an important role in overall clarity and quality.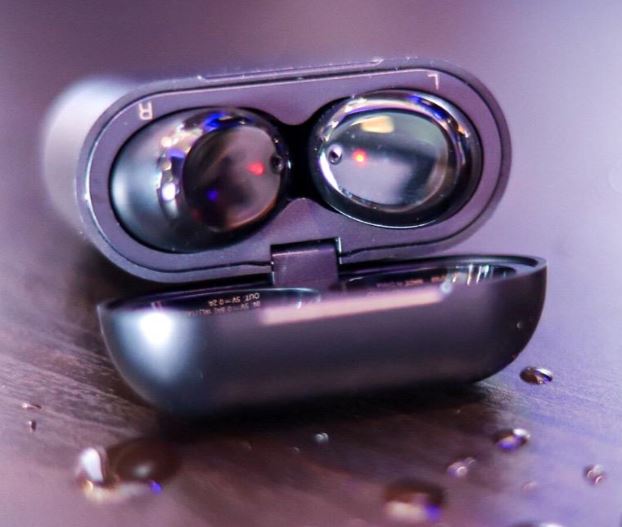 We listened to a variety of genres, artists and songs to fully determine the strengths and weaknesses in sound. While we felt like the sound excelled in most regards of clarity and crispness, the bass was slightly underwhelming. The mids and highs were right where we wanted them, but when it came to lows and bass, we felt like the T6 were a little bit lackluster. Bass wasn't quite as deep and rumbling as we wished, but vocals and crispness seemed appropriate in most regards.
It goes without saying that some headphones will excel over others. That's just the nature of the game. When it comes to earbuds, it's truly difficult (in our opinion) to create a deep and rich bass profile. This is because of the physical limitations and small size of earbuds themselves. When you have such a small device responsible for bass, it's difficult to achieve resonating effects that are much more achievable with over-ear or noise-cancelling headphones.
Overall, we were quite pleased with the natural and aesthetic sound of the TOZO T6's. Yes, the bass isn't as rich as we'd hope, but you're getting a lot of features for the low price-point that make sense for the kind of quality you receive.
Wireless Range
Although many factors are important, the range of wireless transmission should be taken into consideration. While we don't think most will need to push the range to the maximum, we felt like it should be determined. Since TOZO doesn't clearly advertise it, we didn't know what to expect. To our surprise, we achieved around 30 feet of range before lag and choppiness become a factor. This was 30 feet "line of sight", meaning that no obstacles were in the way. Roughly 30 feet of wireless range seems about standard in our experience, and quite acceptable at that. Realistically, most listeners won't need more than that, but we're happy to have determined how far they can reach.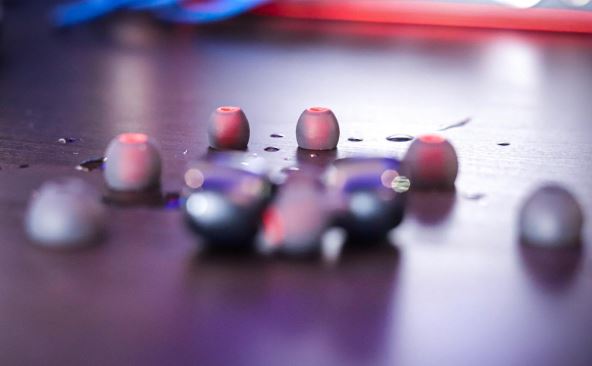 Waterproofing
Most earbuds are designed to withstand a bit of abuse, but the IPX8 rating on the TOZO T6 is quite impressive. IPX8 is much better than the standard IPX6 or IPX5 that we typically see in earbuds in this price-range. What exactly does it mean though? Simply put, the earbuds and case are both rated for complete submersion of water. Although they can only withstand being 1 meter deep for about a half hour, this is quite good. The earbuds and case both come equipped with a nano-coating that makes this possible.
While we can't recommend them for swimming, you can feel fine about getting them soaked in water or sweat. Additionally, you can even properly wash them in a soapy-water solution to clean them off every once and a while.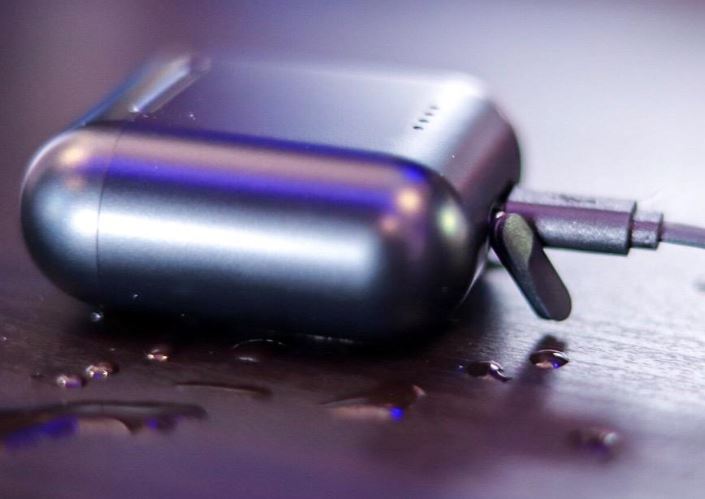 Final Thoughts
Truth be told, we don't have a lot of complaints about the TOZO T6 True Wireless Earbuds. They're compact, fit well and have plenty of attractive features to make them a good choice for most individuals. While the bass is lacking a little bit, the sound clarity is quite good for this price-point. Yes, they may not come close to competing with an expensive pair of earbuds like the Jabra Elite 75T, they're plenty suitable for your average listener.
If you're still unsure about the T6's and would like to try something in a similar ballpark, be sure to read our review of the TREBLAB XGo vs. Xfit Wireless Earbuds.